Hi, welcome to another great session with Career Employer.
By the end of this article, you'll have a thorough understanding of what Online project management software is; how the different variant works, and if this is exactly what you need to boost performance at work.
We'll take you through:
Let's get started!
What Is Project Management Software?
Project management software is an application that makes project delivery efficient.
These tools are designed to help project managers effectively manage tasks and collaborate with project teams to meet project requirements.
They help set realistic milestones, automate interdependent tasks, automate resource allocation, assign team members tasks, track budget, and manage time, just to mention a few.
Project management software takes care of crucial aspects of project management so that agile teams can focus on adding value to the business, that is, coming up with new project ideas.
Key Features of Project Management Software
Project management software comes in different packages.
Some with better features than others.
And so, when settling for software, it's crucial to consider the key features that will boost project delivery and support individual team members' productivity.
To help project managers do just that, we've highlighted six key features to look for when shopping for project management software.
However, even with these six features, one must settle for what meets their requirements since projects vary, and so does the ideal tool to manage them.
Project Planning and Scheduling
A robust project plan that allows project managers to clearly outline and assign team members tasks with clear deadlines is key to a successful project.
This eliminates any confusion and ensures tasks are prioritized, and everyone knows what they should be doing.
Project management tools with a planning and scheduling feature allow users to create tasks, add descriptions, and attack documents under each task.
The planning feature permits project managers to develop roadmaps with project timelines.
Again, they allow teams to set due dates and tags, which are important in showing prioritized tasks, so team members know where to put more effort.
Features like the kanban board and Gantt chart are equally important in project planning, as project managers can check the status of each task.
More important are templates that can be customized to meet a project's specific needs when it comes to planning.
Time is one of the important aspects of project management.
And so, when working within tight budgets and strict deadlines, time tracking features are crucial for successful project implementation.
The time tracking feature allows team members to be more productive and deliver on time.
A project management software with a time tracking feature allows users to stay focused on the deliverables, avoid last-minute deadlines and improve work-life balance.
No matter how big an organization is, there is always resource constraint in project management.
Manually allocating resources and tracking their use can take a toll on even the most experienced project manager.
The smart way to go about it is to use software that can generate reports on resource use.
Additionally, monitoring the key performance indicators as the project progresses is a key aspect of resource management that shouldn't be ignored.
Project management tools should have features that track project status and issue detailed reports.
The application should also be able to generate customizable reports when the data is filtered to focus on a specific area.
As is typical of working with project teams, members may need to access each other's work, as some tasks are interdependent.
Thus, an application that allows for collaboration among project teams is mandatory.
A project management solution that allows for file sharing, real-time communication, and a shared team calendar is important.
A team dashboard where everyone can see what's happening is non-negotiable.
Additionally, team members should get feedback through the app and get notifications in case of any updates.
Even more important are the alerts when project deadlines are approaching.
Managing the project budget from the onset ensures that the budget doesn't go overboard.
A tool with this feature helps track all the expenses and generates reports on the budget performance.
With these reports, project managers can streamline the project timelines or scope to ensure the budget is within the project plan.
Depending on one's preference, the tool can automatically send weekly or monthly reports on the total expenditure.
Additionally, such apps can be set to generate automatic invoices for clients.
There's no room for errors or forgetting to invoice clients on time.
Another important feature is the ability to integrate third-party apps that make project teams' work incredibly easy.
The best project management software integrates with several other applications, including google drive, dropbox, Slack, GitHub, and google calendar.
Such a tool creates a robust ecosystem that maintains an efficient workflow system.
Types of Online Project Management Tools
Project management software is classified into three categories.
Within these categories, there are several types of project management tools.
Some types are the best in their category, but that doesn't mean they are perfect for all businesses.
Project management tools are just that, tools.
What warrants the type one settles for is the project at hand, the business requirements, and how the software will be applied in managing the project.
Having said that, here are the types of project management software by category.
In this category, the focus is on how the software will be used.
Individual/Single User
As the name suggests, single-user software is designed for individual use.
It's one user at a time working on a single project.
The software is installed on the computer from where it's operated.
Collaborative
Collaborative project management tools allow team members to collaborate on a project remotely.
With this tool, one person may be recording new information while another is reading, and someone else is editing.
Multiple users can access the application simultaneously and see updates in real-time.
Users can also customize the software to fit the individual project needs.
Collaborative tools are great for complex projects, where team members may have subtasks that are interdependent and require a team effort.
With the tool, the project manager can track the different stages of the project on a single dashboard.
It equally makes it easy to follow up the activities of individual teams and the stages they are at.
The only downside of this class of project management software is that team members can only work on one project.
Collaborative tools can't link multiple projects.
Integrated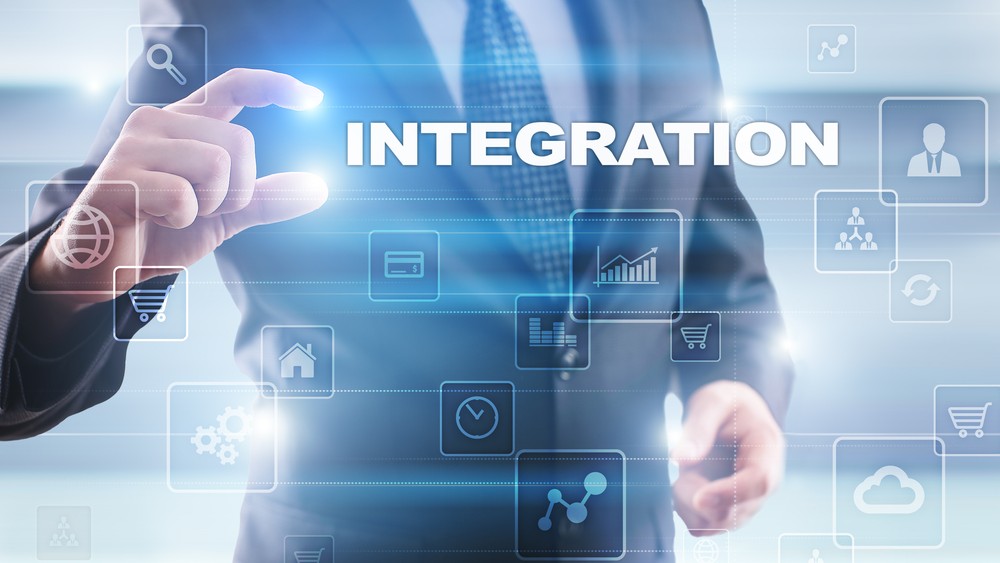 Projects that are part of business operations may be difficult to manage individually.
That's where integrated project management software comes in handy, as it may be integrated with CRM.
These tools are perfect for companies running several projects that overlap with daily business activities.
They collect information about the multiple projects, consolidate and present the data on a single dashboard interface.
Project teams can access multiple projects from anywhere.
The application also makes it easy to access individual projects since the interface clearly differentiates them.
The apps usually have in-app messaging scheduling, portfolio management, time tracking, and task dependencies, among other features, to make collaboration easier.
Sometimes, they come with a mobile app to make project planning even more convenient.
More often than not, specialized tools are part of project management software products.
However, if a project needs a particular tool for successful execution, it's recommended to settle for a project management solution that specifically meets that need.
Project Portfolio
These project management apps allow project managers to work on several projects simultaneously.
Property developers, construction companies, and even engineering firms find project portfolio tools important because they can drill down and review details of individual projects or tasks.
The tools have advanced features that make it easy to track multiple projects.
On the downside, project portfolio tools require advanced infrastructure, given their advanced functionality.
Issue Tracking
The issue tracking software monitors gaps or mishaps as the project progresses to ensure glitches are addressed and don't jeopardize the whole project.
Issue tracking software is majorly used in software development to track any issues since a slight change, or a bug may compromise the entire project plan.
Scheduling
Scheduling tools are ideal for projects that have fixed timelines.
Gantt chart, for example, tracks project schedules, so that project deliverable is met on time as per the project plan.
Events like product launching or concerts can benefit most from schedule-oriented tools, as they have a fixed program to be followed.
The last category is software installation.
How will the software be installed and accessed by team members?
Here are the two options.
On-premise
The project management software is installed in the business' computers or system on the premise.
In this option, an organization must budget for an IT specialist to maintain the systems.
Again, users can only access the project data in their computers where the software was installed.
On the bright side, on-premise software gives project managers control of the software itself and the business data.
Lastly, the charges can be one-off or annually.
Cloud-hosted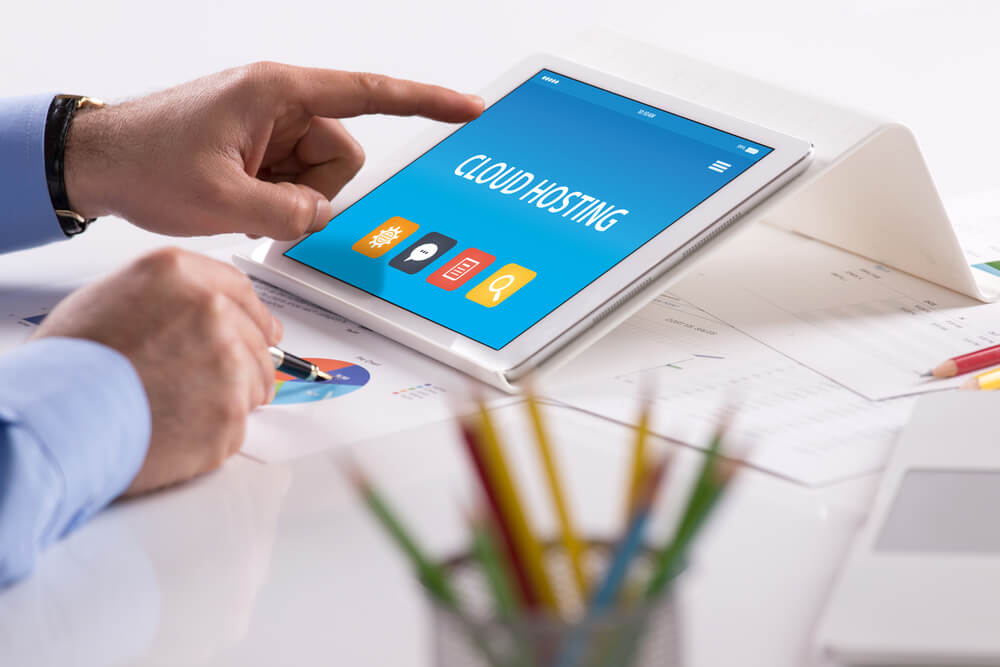 Cloud-hosted software allows users to access their data remotely since the software is accessed via the internet.
The provider installs the software on their server, and users pay a monthly subscription fee to gain access.
The good thing about cloud-hosted project management apps is that the provider takes care of all the maintenance, troubleshooting, and security.
Additionally, subscribers can access the software from anywhere as long as there is internet.
The disadvantage?
The monthly charges cumulatively are more expensive.
Businesses don't have control over the software or their data.
Having highlighted all the online project management tools categories, it's important to understand that these software products come in different packages.
Thus, given the competitive nature of businesses, it's crucial to settle for cost-effective solutions that will help execute project plans successfully.
The Best Online Project Management Programs
There are many project management software in the market.
Some have free trials where one is required to pay for a plan once the trial period is over.
There are others with a free plan and premium packages.
And so, in the spirit of sharing, we want to highlight the best project management software out there.
Read on to find out just how diverse the options are when choosing what suits one's organization requirement.
Basecamp is a simple, easy-to-use task management software.
This project management software is designed for small teams, creatives, and freelancers.
The application makes work management more manageable, as one can consolidate all the tasks in one place, create a to-do list and assign team members tasks complete with the due dates.
The Basecamp project management system has a messaging board to pitch ideas and share notes.
Lastly, the app syncs with users' calendars to make scheduling meetings and events convenient.
Basecamp has a free plan with limited features and a business plan for $99 per month.
Monday.com helps users organize, plan and track project workflow.
What makes Monday.com a favorite is its integration with third-party apps.
This tool leverages workflow automation, Gantt chart, and kanban boards to help teams manage a wide range of projects.
Using templates, project managers can develop project plans.
They can also automate tasks, customize schedules and collaborate with other teams across departments.
More than that, users can track project progress and access any updates.
Monday.com has a mobile app for both android users and iOS.
Additionally, they offer chat, email, and phone support.
Monday.com offers 14 days free trial, after which subscribers must upgrade their subscription.
The basic plan costs $8 monthly.
The standard package is $10 per month.
Lastly, the pro plan goes for $16 per month.
They also have an enterprise plan, which is customized depending on users' needs.
Asana is a widely used project management solution.
Many of its users agree that its visual appeal and user-friendly interface set it apart.
Asana allows users to create boards for different stages of a project.
They can go further and create templates and custom fields for projects.
The tool also allows for sharing information and documents with other team members.
Its drag-and-drop function allows users to assign and move tasks easily.
Asana has a basic plan, which is free.
The premium plan is $10.99 per month, while the business plan is $24.99.
The last package is for enterprises, and the price varies depending on the features.
ClickUp is yet another project management tool that allows for collaboration with team members.
The application allows users to organize and track projects.
Project managers can track the progress of all projects from start to finish.
It also allows users to add comments to different tasks such that the whole team is aligned with the project requirements.
More than that, ClickUp has a time tracking feature that keeps tabs on time spent on different tasks.
The tool has a mobile app.
ClickUp has two plans, the free package and a $5 per month subscription.
Airtable is the perfect choice for those who've used spreadsheets before.
This tool is user-friendly.
It enables users to schedule tasks and automate routines.
Project managers can filter, sort, and arrange tasks in order of priority.
Additionally, Airtable has bills and invoice features.
The tool has free, plus, pro, and enterprise plans.
The plus plan is $10 per month, while the pro package cost is $20.
Team members can create and manage notes, schedules, and tasks with Evernote teams.
The application captures all the project data and stores it on one platform where it can be easily accessed.
Using Evernote, a project manager can conveniently share notes with team members on the project management platform throughout the project lifecycle.
Evernote makes working with remote teams easier, as creating workflows is easy, and members can access the system from anywhere, even when they are offline.
In addition, the application has an administration dashboard that allows users to control access and grant permissions.
Evernote also integrates with other third-party apps, making it even more convenient.
The app starts with a free plan.
The next plan costs $7.99.
Jira is ideal for software development teams or basically teams that build products.
The app makes it easy to plan projects, organize task lists, and track bugs.
When there are any changes in the work schedule, Jira automatically notifies team members.
Moreover, users can organize tasks, prioritize them and assign tickets.
Jira has a free plan, which has limited features.
More comprehensive plans start at $7.50 per month.
Wrike is a great project management tool that's perfect for small teams.
The issue tracking feature helps development teams flag gaps in product development processes.
All users can access information on what everyone is working on in the activity dashboard.
Users can add additional fields, customize workflows, color-code different sections and even edit projects.
Wrike is even more convenient because users can add comments in documents or videos.
The tool has a mobile app, and users can update information remotely.
This project management solution has a free plan for businesses that are starting out.
The professional plan is billable monthly at $9.8.
The business plan is $24.80.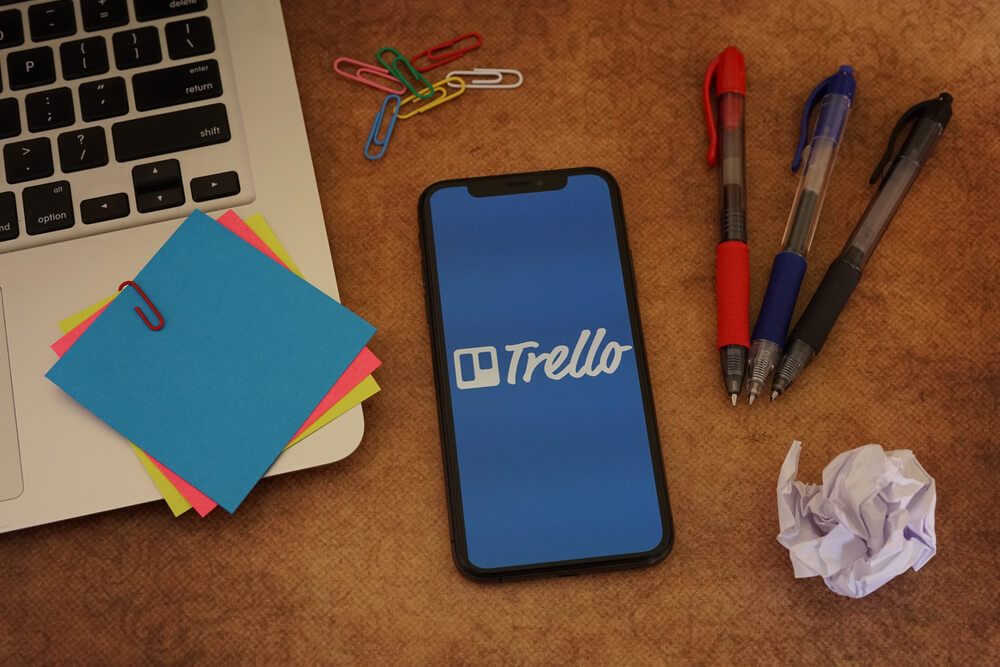 Trello is one of the best free task management software.
The tool uses kanban boards.
Users can easily move cards from one workflow stage to another using its drag-and-drop function.
Project managers can also assign due dates to projects and add images or documents.
Project tracking using Trello is simple, as project managers can see project stages in a single view.
Though many teams use the free version, Trello also has premium plans, starting from $5 per month.
Smartsheet combines several features to offer users a robust tool ideal for different organization sizes.
The tool uses spreadsheets together with discussion threads, automated workflows, file sharing, and visual timeline management.
It's a SaaS project planning tool that tracks projects, manages calendars, assigns and tracks tasks, and shares documents.
Smartsheet has a free trial period after which users can subscribe to either a pro or business plan that goes for $7 and $25, respectively.
Zoho Projects help teams manage projects on time and within budget.
The tool allows users to break down projects into milestones, tasks, and sub-tasks, making it easy to hit specific milestones within the given timeframe.
Zoho promotes teamwork, as users can collaborate not only on the platform but also through other platforms, such as Wikis, feeds, and Forums.
Organizations with up to three users can use the application for free.
Bigger organization billing starts at $5 per month.
Project management software helps plan projects and execute them more efficiently.
There are several features to look into if one wants to find the right tool that matches their needs.
Once they've grasped the key features they need, the next move is to take a step further and scout the market for the available options.
Luckily, we've done the heavy lifting.