Hi all, welcome to the most comprehensive article on Project management websites.
After carefully reading and understanding this comprehensive write-up, we promise that you'll be well equipped to know exactly what to put on your website as a project manager.
Our in-depth guide will help you understand the following common issues around project management websites.
Without further ado, let's get started!
I'm sure you understand why project management matters.
Well, if you don't, here's why
Project management improves the ability of a project manager to effectively manage, assign, track and monitor project tasks, teams and deliverables while maintaining project budgets and satisfying the project scope.
Project management involves the use of intuitive project management apps, tools, management methodologies, and systems.
Before we proceed further, let's answer this critical question.
What are the 5 domains of project management?
The 5 domains or phases of project management are conception and initiation, project planning, execution, monitoring, and finalizing.
Each phase moves the project closer to completion and uses different project management tools and methodologies.
Continue reading to learn everything there is to know about project management websites.
What is a Project Management Website?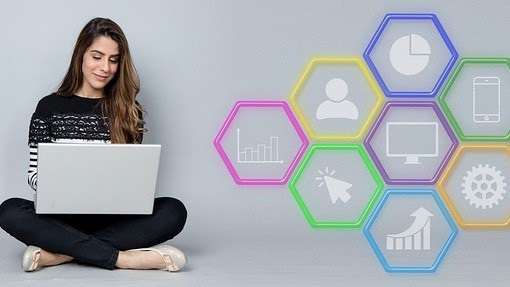 A project management website is an online project management platform that allows you to effectively manage and coordinate all your project teams, clients, stakeholders, and projects on one site.
This website creates a transparent and conducive environment for the various parties in a project to collaborate and work effectively.
Since a typical project involves different team members, a central command hub is critical for project success.
A practical and functional online project management platform will look at:
Project planning and scheduling
Time tracking and management reporting
Effective team collaboration and communication
Monitoring and evaluation
The next critical question is, how do I build a project management website?
Read our comprehensive step-by-step guide on how to create a functional and successful project management website.
How to Create a Project Management Website (Step-By-Step)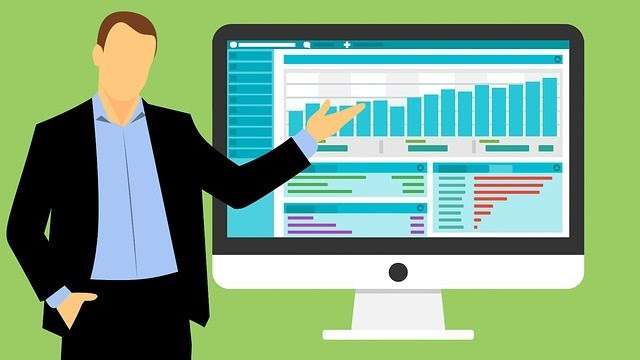 An effective project management website will improve resource management, improve team morale and enhance project quality
Follow these steps to create a functional project website
1. Define your project stakeholders
The greatest asset of any project is its human capital.
Start by defining your team members with clear and transparent titles, duties, roles, and responsibilities.
Answer the following questions.
Are you running a localized or remote team?
Is your project physical or virtual?
The answers to these questions will help you decide on the type of project management website to create.
By clearly defining your project teams, you reduce confusion, conflict, and inefficiency in the team.
2. Define your project scope, dependencies, and deliverables
Clearly defining your project scope and deliverables from the onset will help you create an effective management website.
What are the project targets and deliverables?
What are your dependencies?
A clear project scope reduces inefficiencies and confusion.
3. Choose a project management software
Online project management apps are great tools for organizing, scheduling, monitoring, and reporting project deliverables and tasks.
Project management software leverages automation to make project management real-time and more efficient.
Additionally, these project management apps improve efficiency and project quality while reducing wastages.
The best project management app should be,
Budget-friendly
Dependable
Have an easy onboarding process
Have the right features ex drag and drop functionality
Be user friendly
Support integration across platforms(mobile and web)
Typical project management software includes Jira, Asana, Slack, Wrike, and Trello.
Other project management tools include Gantt charts, Kanban boards, checklists, and to-do lists.
4. Identify a project methodology
All projects follow a defined set of project principles and procedures determined by the nature and scope of the project.
A project methodology standardizes structures and organizes a project.
Identifying a project methodology will determine the most effective project management website to create.
Some of the practical project methodologies include Agile, Scrum, Waterfall, and Critical Path Method.
5. Create a project management website
Use a professional web building software or outsource the website creation job to a professional web creation company.
Alternatively, you can create your management website from scratch.
Start by identifying the best project plan for building your website.
A project plan will help you quantify the funds, time, resources, and technical expertise you'll need to launch a successful website.
Please continue with the following steps to self create your management website
Identify a website builder.
Choose and purchase web hosting and a domain name
Identify a design template and customize it to fit your needs.
Download or install project management apps
Test your system for errors and other technical issues like speed
Optimize your website to make it fast and efficient.
Launch your project management website
Ensure that your website employs a user-friendly interface, is fast, and is mobile-enabled.
After making the website, you need to onboard your team by carrying out a sensitization campaign
6. Educate your team about the website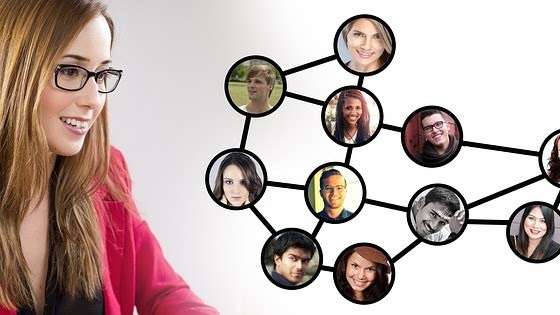 Motivate your team to use the project management website by highlighting its features and advantages.
Guide team members who may have difficulty navigating through the system using webinars and other meeting platforms.
Creating a project management website will help you better manage both large and small teams.
A project management website is not a luxury but a necessity to a project manager, and here's why.
Advantages of a Project Management Website
By now, I'm sure you understand what a project management website is and how to create one, but do you know its advantages?
Let's do a deep dive into the advantages of a project management website.
Enhanced project organization
The primary function of any website is to store, organize and manage information.
A project management website uses project management software, website design, and other technical aspects to store and organize project data effectively.
A management website contains different files, folders, and compartments for storing project data.
Improve task management
Effective task management will help a project streamline its workflow, achieve deadlines, promote teamwork, and hit project milestones faster.
A project management website extensively uses project management apps that effectively organize and improve task management.
Project management software like Jira, Trello, Zapier, Google calendar, and Asana have robust task management functionality features that make assigning, tracking, and monitoring tasks more accessible and comprehensive.
Project management tools like spreadsheets, Kanban boards, Gantt charts, work breakdown structure, task lists, due date sheets, and timesheets improve work management.
Improved project security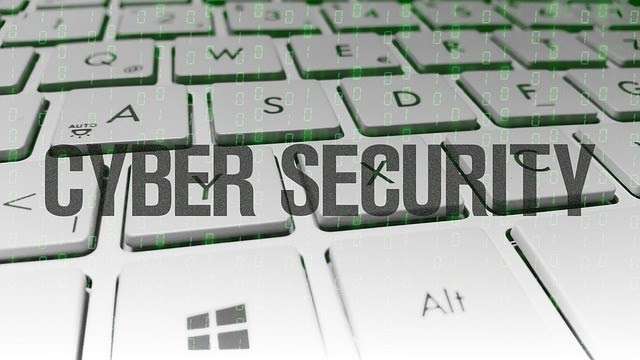 During a project's life cycle, a ton of sensitive information is shared between project team members, stakeholders, and interested third-party partners.
A project management website helps to safeguard and maintain data integrity.
These intuitive project platforms use access codes, firewalls, and other encryption programs to protect data.
Enable real-time communication and collaboration
Adequate flow and sharing of data are critical to the success of any project.
A management website with shared information available to all team members will improve time management, reduce duplication, and enhance collaboration.
A project management website improves project collaboration by:
Using effective collaboration and communication platforms like Asana, Trello, and Zapier(these apps are real-time and use notifications to alert users)
Using effective file and data sharing apps like Dropbox, Microsoft excel sheets, and google drive.
Using real-time instant messaging apps like Slack, Microsoft Teams, and Google chat.
Employing intuitive project tracking apps like Google calendars, Trello, and Wrike that can measure project sprints.
Promote system integration
Project managers use an array of systems, tools, and apps to manage projects effectively.
This project's tools and systems, if not properly organized and managed, may overwhelm you.
An effective management website will integrate productivity tools like communication apps, CRM platforms, and project management systems.
Effective integration of management systems and tools will improve efficiency, enhance time management and streamline work processes within a project.
Unfortunately, not all project management websites are effective at doing their job.
Read on to understand what makes a project management website effective.
Qualities of a Good Project Management Website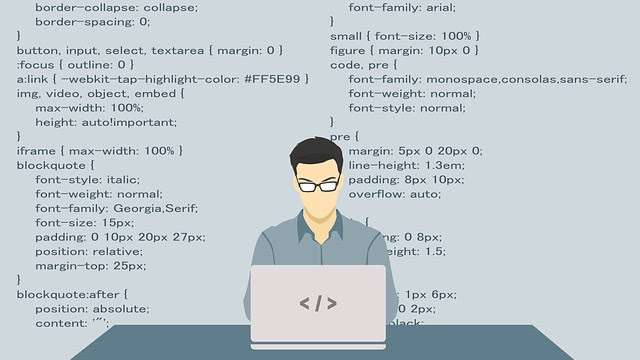 All websites have one thing in common; they leverage automation to streamline work processes and improve efficiency.
An effective project management website has the following features:
Properly designed and functional
A great project management website must be user-friendly, visually appealing, and functional.
Invest in professional web hosting and domain address to ensure that your website is fast enough and doesn't crash.
A properly designed website should:
Have an organized layout.
Be properly organized with clearly marked pages.
Display a well-formatted home page.
Use an engaging and welcoming color scheme.
Using an appealing project management website design will make team members comfortable on the website improving productivity.
When we talk about your website being user-friendly, what does it exactly mean?
An easy-to-use website must be interactive with easily identifiable navigation cues and logical steps.
Invest in a simple web design template that is clear and straightforward while retaining all the functionality needed for project management.
A user-friendly website will reduce the time spent on the onboarding process, avoid errors and reduce expenses associated with training for new members.
Cross-platform functionality
A good website project management platform must work across all operating systems and on all devices.
Since a project has many different sets of team members, each with their preferences regarding technology, it will be foolish to limit your management website to specific operating systems and devices.
Employ the services of a good software development freelancer or company to create a compatible website that supports integration with all devices and operating systems.
Robust security and technical features
A website's back end is equally as important as its front end.
Ensure all the technical aspects of your website are working correctly.
Check for the following:
Website security (firewalls, passwords, and encryptions)
Software and file backups
HTML code structure and other programming languages
Amount of storage available
Site loading speed
We have learned a lot about project management websites so far, but let's now switch gears and look at website project management.
We will be specifically looking at how to manage a web development project.
Continue reading to understand everything on how to website project management.
What is Web Design Project Management
Web project management refers to the project management apps, tools, and methodologies employed by a website development project manager to effectively track, monitor, or execute a website project.
Web design projects are critical to the success of any business since a business website is the first point of contact between a company and potential clients.
Let's look at how to do website project management.
Start by formulating a practical website project management plan for website development.
First, map out the phases of a typical website project.
A standard website development plan will follow these orders:
Planning is vital during a web project to clearly define project milestones, targets, budgets, timelines, and dependencies.
A good web design management plan will typically start with a consultative meeting between the project management team and stakeholders.
In this meeting, a practical web design project plan will be formulated to be used during the entire lifecycle of the website design project.
A website project management template is then created using a web project planning tool.
These project planning templates can then be modified and reused in different projects.
The web design project planner will, at this stage, brief the web development team on the project scope, timelines, and deliverables.
The next step in the web development project management process is the actual building of the website.
2. Construction of a website
The website design project plan developed in the earlier stage is critical in the construction phase.
The website project plan will direct the website development and management team on the key area to focus on in this phase.
In this phase, the project team will build an effective website that satisfies all the requirements of the web design project planning team.
The earlier project template will act as a practical roadmap to guide the team in satisfying the project scope and requirements.
The project manager for website development uses a website project management checklist to assign different website optimization tasks to various team members.
Web development project management ensures that the website is correctly optimized according to the web development project plan.
The optimization phase is crucial In the website designing project flow since in this step, all the website's functionality is fine-tuned to perform perfectly.
4. Finalizing and testing
The final step in website development project management involves testing the functionality of the website.
Finalizing and testing a website involves staff training, SEO optimization, and technical testing.
Web application project management requires that the website conforms to the website development project plan in all ways.
Use a checklist to mark off all the tasks that have been completed in the website project plan template.
There you have it.
These are the steps found in a standard project plan template for website development.
A project management website is an interactive and intuitive tool that will make the life of any project manager easier.
Using a project management website will make project managers more effective and efficient at their job.
We hope that this article has answered all your concerns regarding project management websites and will act as a compass in your future project management endeavors.
Feel free to read answers to some of the frequently asked questions regarding this topic below.
As always, please browse our website to read our other expertly written project management articles.
Cheers!