Hi guys, welcome to yet another comprehensive article about PMP certification.
By the end of this article, you'll have a thorough understanding of PMP certification, what it entails, and its benefits.
More than that, you'll get the response to that one nagging question, is PMP worth it?
To be specific, you'll learn about:
Let's jump straight into it without wasting time.
What Is PMP Certification?
Project Management Professional (PMP) certification is a globally recognized certification administered by the Project Management Institute, Inc (PMI).
PMP coursework is based on the Project Management Body of Knowledge (PMBOK) guide, created by PMI and updated every 4 to 5 years by the same institute.
This project management certification is the gold standard in the industry, with PMP-certified project managers significantly increasing their market value in terms of jobs, salary increment, and even promotion.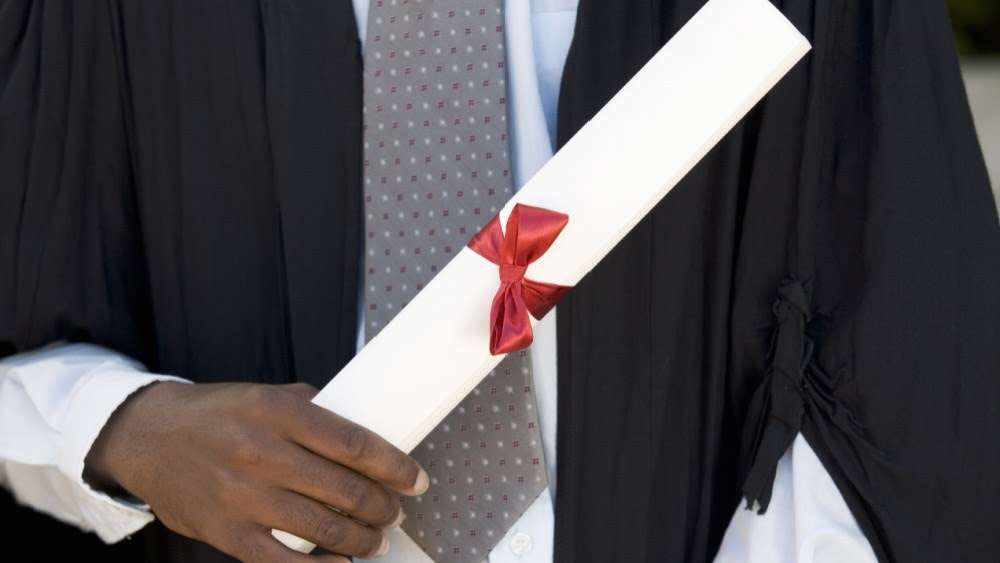 Project managers with this certification have proven work experience and tried and tested knowledge on project management life cycle, methodologies, best practices, and principles.
Given that the certification is highly regarded, one can be sure the requirements are stringent, and the training and examination require complete commitment.
Let's now look into what it takes to earn the certification and whether it's really worth it.
How to Get PMP Certification
Project managers interested in earning the PMP certification must meet certain requirements and brace themselves because many who have taken the exam admit it's challenging.
Step 1: Meet PMP Certification Requirements
There are two sets of requirements to qualify for the project management professional certification.
Those with a secondary degree, associate degree, high school diploma, or the global equivalent are required to have 7,500 hours leading and directing projects.
Additionally, they must have 35 hours of project management education.
Project managers with a four-year degree are required to have 4,500 hours in directing and leading projects.
Apart from that, they should have 35 hours of project management education.
Needless to say that the experience required isn't necessary from a project manager's position.
However, one must have played a significant role in directing project tasks, not as a project team member or a collaborator, but as a leader.
More than that, the experience must be professional and not personal projects like research projects to fulfill bachelor's degree requirements.
Furthermore, one is allowed to only enter one experience in the case of overlaps.
Once the eligibility requirements are met, the application process begins.
However, if you cant meet the requirements, you may want to start with CAPM (Certified Associate in Project Management) which is a beginner certification.
Step 2: Apply for the PMP Exam Online
One doesn't have to be a PMI member to apply for the examination, but being a member means one will pay a subsidized rate for the PMP exams and get the PMBOK guide PDF, salary report, and other materials.
The application has several sections, including education, professional education, experience, and exam details.
The education section includes all the information about one's education.
The slots to fill out include the highest level of education, the institute's name, field of study, country of institution, and years attended.
The professional education section ascertains whether a candidate has met the 35 hours of project management training requirement.
Ideally, the training should be in project management courses.
In this section, one fills in the course title, provider name, course, dates, and qualifying hours for all the courses they've done that count towards the 35 hours.
The next section is experience.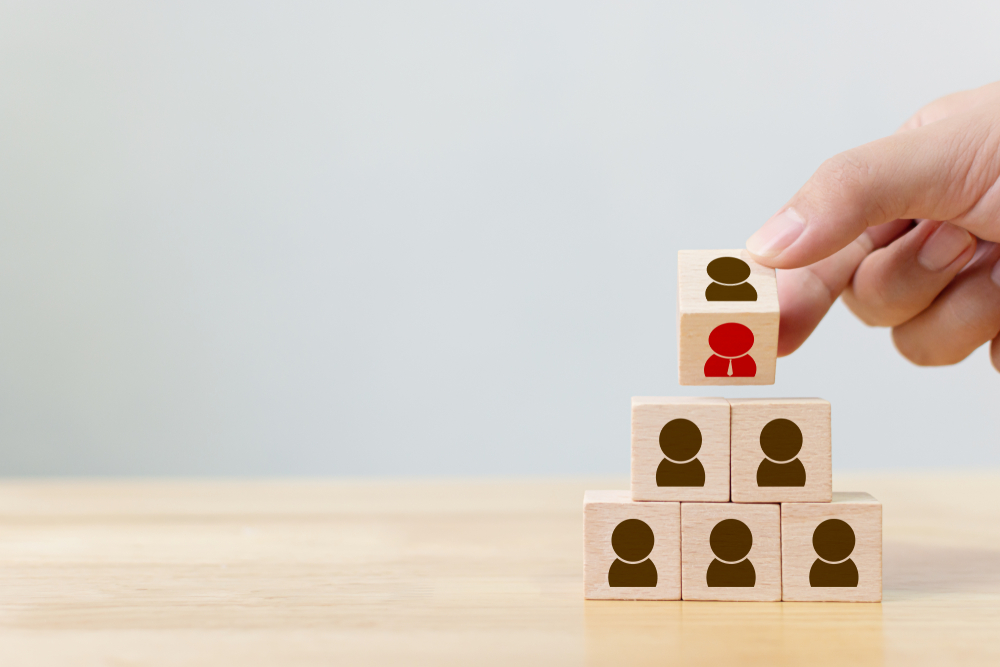 Here, candidates are required to outline the project management experience from the most recent.
The PMI calculates the experiences to ensure they don't overlap.
This section is detailed and requires project managers to fill in the project title, organization, functional reporting area, industry, project methodology, project size, budget, dates, and description.
In the description section, applicants are required to summarize their responsibilities, the project objectives, outcomes, and deliverables.
Important to note here is that the responsibilities one outlines in the experience section must align with the project manager's responsibilities outlined in the PMI exam content outline.
The last section is the exam details.
In this section, candidates fill in their contact information, how they'll want their name to appear in the PMP certificate, their preferred examination center, and any other requests they may have for the exam.
Step 3: Wait for Confirmation from PMI
Once done with the application, PMI reviews candidates' applications to confirm that all the information is filled.
In case there is any additional information that's required, PMI notifies the candidate.
If the form is complete, the candidate will get approval to pay the exam application fee and schedule for the exam.
The confirmation of completion takes up to five days.
One might also receive a message that they have been selected for an audit during this stage.
PMI randomly selects candidates for audits.
Those who find themselves here must submit supporting documents, including academic certificates, certificates for the project management training courses, and signatures from the supervisors for the project management experience.
Candidates have 90 days to submit all the documents required.
Once submitted, PMI takes 5-7 days to review the audit materials.
One is required to pay for the exam once PMI confirms their application is complete or after the audit.
The cost for PMI members is $405, while non-members pay $555.
The PMI initial membership fee is $139.
After that, members pay an annual fee of $129 to maintain their membership.
Step 6: Prepare for the Exams
We've established the PMP exam is challenging as such PMP certification training is key to ace the exams.
The PMI recommends a few options to help candidates prepare for the exams, depending on their learning style.
Authorized Training Partners (ATPs)
Authorized training partners are organizations that have been approved by PMI.
These organizations align their PMP exam preparation training with PMI.
They have taken the PMI Authorized Training Partner Train the Trainer – PMP exam prep program.
Additionally, the instructors at ATPs organizations use PMI-developed training course content.
As such, all candidates undertake the same training, no matter the organization.
This option is ideal for candidates who prefer instructor-led learning.
Moreover, project managers can have study groups with fellow students and benefit from the structured learning model.
PMI Authorized On-demand PMP Exam Prep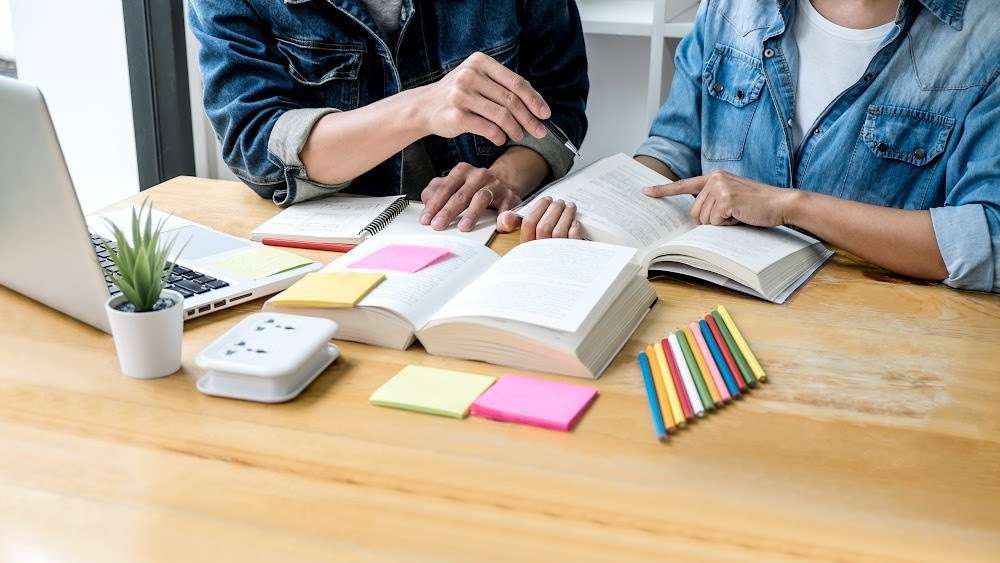 This is a self-paced online course.
The exam prep course is perfect for those who enjoy studying at their own pace.
The exam prep is hands-on, covering real-world scenarios in different industries to help candidates apply the project management principles.
Another key aspect of these two PMP certification training is that they satisfy the 35 hours of project management training required to qualify for the PMP exam application.
Apart from the two recommendations from PMI, other PMP exam prep providers offer either in-person or online boot camp training.
The key is to conduct thorough research before one enrolls for an exam prep course.
Another pro-tip, it's crucial to read the study materials back to back when preparing for the exam.
But more than that, one should do as many practice tests as possible to familiarize themselves with the exam questions, diffuse exam pressure, and master the timing.
Lastly, one can leverage the following study materials, PMP exam prep books, PMBOK guide, online PMP exam prep workshops, PMP exam prep workshops, and flashcards.
Candidates can take the exam at the nearest Pearson VUE test center or online.
PMP exam consists of 180 multiple-choice questions, multiple responses, hotspots, matching, and limited fill-in-the-blank.
The exam takes 230 minutes.
There are two 10 minutes breaks for those taking the exam online.
In-person exams don't have breaks.
The PMP certification exam focuses on three major areas.
Business environment: it makes 8% of the questions. This section focuses on the connection between projects and organization strategy.
People: this is 42% of the questions. The people section reinforces skills that project managers need to manage projects effectively.
Process: 50% of the exam questions are on processes. The questions test candidates on the technical aspects of project management.
With the PMP exam content outline, one can settle on areas to focus on more.
Step 8: Maintain your certification
PMP certificate holders are required to maintain their certification through the Continuing Certification Requirements (CCR) program.
Participating in the learning activities and professional development programs allows certified project managers to earn Professional Development Units (PDUs).
PMI expects its certificate holders to earn and report 60 PDUs every three years.
How does one acquire them? You ask.
One can earn PDUs by volunteering at their local PMI chapter, listening to project management-related podcasts, taking PMI publication quizzes, or simply doing their project management duties.
There are several other ways to earn PDU in the CCR handbook.
The trick to ensuring one earns the 60 PDUs before the three years expiry period lapses is to develop a plan to acquire them throughout the three years instead of waiting until the last year.
Why PMP Certification Is Worth It
Now that we've understood what PMP is all about.
Let's get back to the original question.
Is PMP worth it, given the cost and the effort that goes into passing the exam?
Well, it's about time we find out.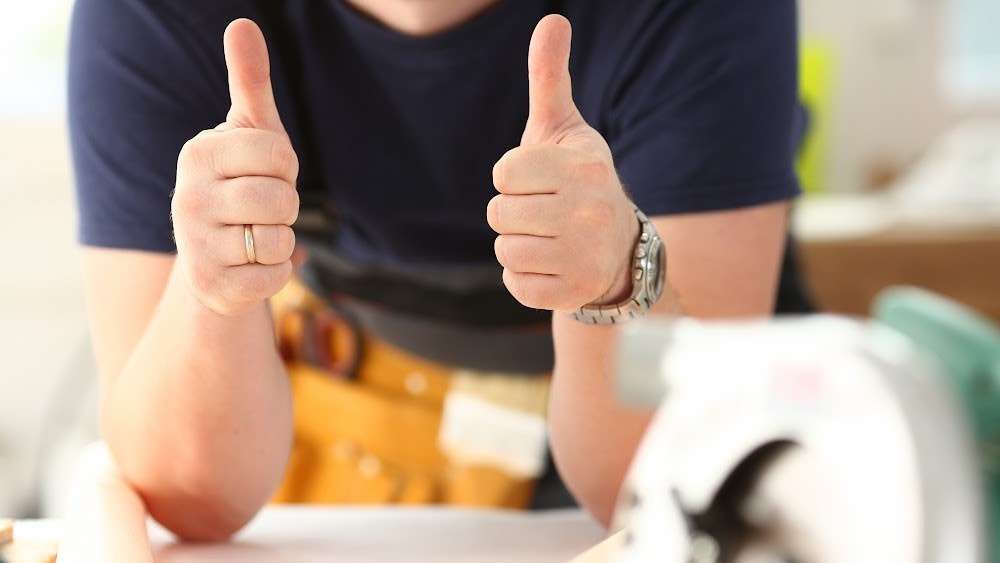 Helps you learn new skills
As we've discovered, passing the PMP exam is not a small fit.
There's a lot that goes into preparing and sitting for the exams.
The PMBOK covers several knowledge areas in project management.
Apart from learning hard and soft skills, the coursework covers techniques, tools, and methodologies in project management.
It opens up candidates' worlds to the current trends and best practices in the industry.
The PMP high standard forces candidates to thoroughly master the study materials to have any chance of passing the exams.
Since it's impossible to pass the PMP exam without adequate preparation, candidates come out well equipped to manage projects effectively on time and within budget.
And so, building knowledge in project management processes equips project managers with skills required to help organizations complete projects successfully.
Adds value to your resume
Without a doubt, PMP certification gives project managers resume strength.
Let's face it.
In any given job opportunity, there are hundreds of applicants.
Since the recruitment process requires time and resources, recruiters use different strategies to filter and shortlist candidates.
One of the factors used in the industry is project management certification.
Interviewers will definitely pick a PMP certified project manager over a non-certified manager any day.
Even more interesting is that some organizations have made PMP certification a mandatory requirement for job applicants.
Apart from the power, it gives to one's resume when seeking employment, certification is important when seeking promotion in one's current position.
It gives one an edge over their colleagues who are not certified.
Provides industry recognition
PMP certification applies in a wide range of industries.
Whether IT, business, advertising, finance, engineering, or health, a PMP certification is an excellent addition to one's career.
That's not all.
The certification is internationally recognized.
That means that wherever a project management career takes a certified manager, they'll be held in the same regard as they were held in their own country.
Moreover, research shows that organizations with a high number of certified project managers have a higher rate of successful projects.
Additionally, certified PMP project managers are famed for completing projects on time and within budget.
Proves your commitment to the industry
There are several prerequisites to enrolling for the PMP certification.
Any potential employer knows that applying for the certification and seeing it to completion calls for dedication.
It signifies that one is committed to making project management a long-term career path given the time, finances, and effort that goes into becoming PMP certified.
More than that, it's a strong indicator that one is committed to improving their skill set, knowledge, credentials, and abilities.
Further, being a PMP-certified project manager commands respect among peers in the industry.
Employees that take their time to invest in their careers are a huge asset to any company.
They bring onboard skills and expertise that take the business to the next level.
What more would an employer ask for?
Contributes to higher income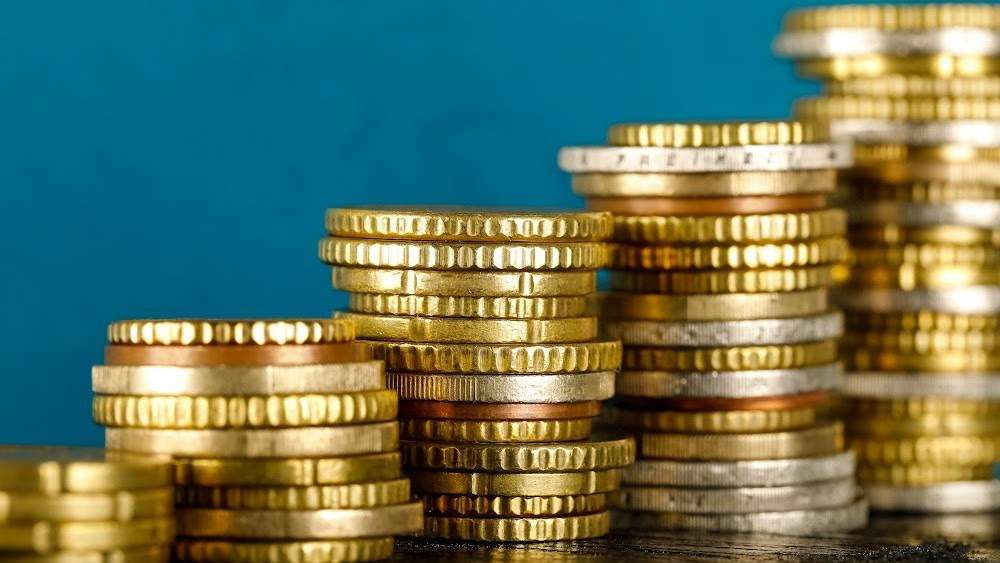 According to the project management institute, PMP certified project managers earn more salary across all the industries as compared to their counterparts who are not certified.
Other statistics indicate that they earn 20% more than non-certified project managers.
Not convincing enough? Let's check out more statistics.
The median salary of certified project managers is $108,000.
Their uncertified counterpart's median salary is $90,000.
The high income is registered across the globe.
It has also been proven that getting a PMP certification is a sure way to continuously grow one's career.
Aside from that, the certification improves one's job security.
Who would dismiss a PMP-certified project manager on a whim without tangible reasons?
You guess it is as good as ours.
No one!
Provides networking opportunity
According to PMI, there are 1 million certified PMP project managers in the world.
PMI makes the most of its members as they organize events in different cities across the world.
The events are great platforms to catch wind of new opportunities as there is time in the events' program to specifically announce job opportunities.
PMI members also get to learn about new trends, advanced topics, and industry news.
What's more, these events are crucial as they help members earn professional development units.
Additionally, there are online and offline communities where members can connect and interact with other like-minded project management professionals.
More than that, local PMI chapters also hold events where PMI members meet to learn and connect with certified and non-certified members.
PMP Certification Is Absolutely Worth It
Critics say that PMP certification, though good, is expensive.
The certification holders spent a lot on the exam fee, not to mention the cost of preparing for the exam, the study materials, and the exam prep, which are often part of prep courses.
Moreover, there is the issue of paying $275 for members and $375 for non-members who don't pass the exam on the first attempt.
Additionally, the exam is tough.
While statistics say that PMP candidates take 35 hours to prepare for the exams, some take 3 months or even more to get ready.
This is because the exam doesn't only test the memory but also the practical application.
There's no brushing through the study materials.
There is only one option. Candidates must study to understand because the PMP certification exam thoroughly tests candidates' comprehension.
Another issue is that those who take the certification are experienced project managers who work apart from studying for the certification exam.
Balancing between mastering the PMBOK guide, practice exams, reading additional guides, and work can be challenging.
And so, if we are, to be honest, we'll agree that these arguments hold water.
But let's pause for a minute.
Would PMP certification hold the power it does now if it were a walk in the park?
It wouldn't!
The exam is tough, and for a good reason.
How will it help to produce half-baked certified project managers, yet the whole reason behind certification is to separate the grains from the chaff?
As for the cost, we can't compare the cost of the PMP examination with the benefits that certified project managers stand to gain throughout their careers.
Can we?
Nothing good comes easy.
If it's exceptional, one has to work their butt off to earn it.
That's exactly what the PMP certification exam requires of its candidates.
And when all the work is done, PMP-certified project managers attest that every sweat was absolutely worth it.
So, if you are interested in taking your project management career to the next level, PMP certification could be exactly what you need to unlock the next step.