Howdy everyone, welcome to our expert Google project management guide.
This comprehensive write-up will help you understand Google's project management certificate and everything it entails.
After carefully reading this article, we guarantee that you will be more knowledgeable about the Google project management tools and online course.
Specifically, we will help you to answer the following questions:
Let's dive right in.
Do you aspire to be a Project Management Professional and don't know where to start?
Are you confused after reading the hundreds of online project management courses all claiming to be the best in the market?
If the answer to any of these questions is yes, this article is for you.
If you want to succeed at anything in life, you learn under the best teacher, right?
That is exactly the case with project management.
If you want to succeed as a project management professional, you need to gain relevant skills from a trusted and recognized project management institution.
Today, we will analyze one of the best project management certificates, the Google project management certificate.
What is The Google Project Management Professional Certificate?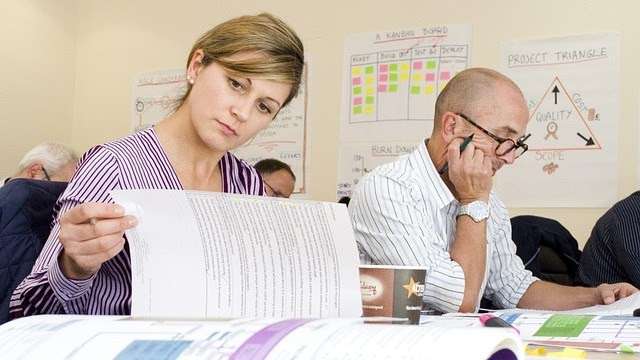 You probably know Google as the most prominent internet search engine, right?
But Google is much more than just a search engine; it's also one of the most trusted and recognized training platforms globally.
In 2018, Google careers certificates partnered with Coursera to create the Google project management certification course.
The Google project management certificate is an online course that equips learners with project management knowledge and job-ready skills needed for real-world projects.
This Google project management course will cover the following key areas:
Build a solid foundation in agile project management focusing on scrum methodologies, roles, artifacts, and management.
Learn about project planning, project documentation, and building robust project artifacts
Develop high-level project management communication skills
Learn how to use agile project management software effectively
Effective risk identification and management strategies
Efficient time management and budget creation strategies
Creating high-quality stakeholder management systems
Develop practical leadership skills to adequately deal with team members and improve chances of project success.
Capstone real-world project management experience to prepare the learner for life as a project manager
And that's not all.
In addition to the Google project management certification course, Google offers more certification training in different disciplines.
The other Google career certificates course include;
Google data analytics
Google UX design
Google IT support
Google IT automation
Google associate android developer
All these 100% online courses take an average of six months and culminate with a globally recognized certificate.
After training, learners in these Google career certificate courses often move on to secure entry-level jobs in their respective fields.
Why Google Project Management Course?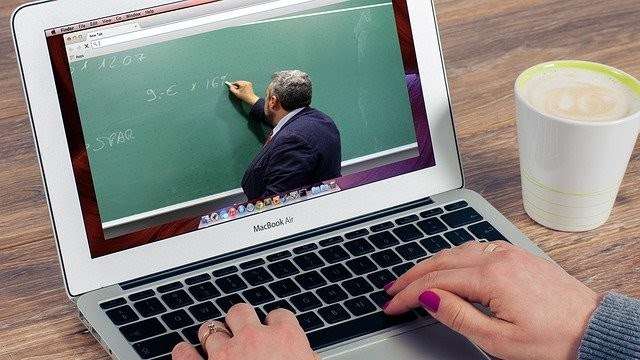 If you wish to start your career as a project manager or even upskill your current training, try the Google project management course.
Here are a few solid reasons why this top-tier project management training from Google is worth your time.
1. The pricing is perfect
If you're wondering how much the Google project management certificate is, brace yourself for a real shocker.
At only $39 per month, it can't get any better than this.
On average, most professional project management training costs hundreds of dollars per month which most learners can't afford.
The Google project management training is the best high-quality training available today in that price range.
2. No prior experience is necessary
With the Google project training, your past is insignificant.
Whether you're a graduate doctor or a high school dropout, you can still successfully pursue this course.
Coursera provides a trove of interactive learning aids, including videos, regular assessments, quizzes, and other learning material, making this certificate program easy even for slow learners.
And since it's a beginner course, having prior project management training isn't compulsory.
The Google project management certificate program offers asynchronous learning with flexible study schedules.
If you have a full-time job or busy schedule, don't worry, you can submit assignments and class projects on your own time.
Studying for less than 10 hours per week will guarantee that you finish the 140 hours of instructions in this online course in less than six months.
Learners interested in the project management course don't need to wake up early to attend classes across town or even in another country anymore.
All you have to do is to log into the student portal, and you are good to go.
You also don't need to be available 24/7 to follow classes, log in at any time and use the numerous videos and tutorials to study.
And of course, coming from Google, this course contains high-level technology that allows you to pursue it 100% remotely.
Access all your course material, expert support, and other relevant education material from anywhere in the world conveniently, fast, and securely.
5. Learn to use Google apps and  tools
The project management course comes with training for most Google management apps and tools.
Get expert training on using.
Spreadsheets (Google sheets, excel sheets)
Word apps (Google docs, Microsoft word)
Work management tools(Asana, Gantt charts, Google calendar)
Presentation apps(Google slide, Microsoft PowerPoint)
6. Earn Certified Associate in Project Management(CAPM) discounts.
Completing the Google project management training allows you to enjoy discounts of over 100 hours in professional project management institute (PMI) training courses like the CAPM.
You can qualify for a fully funded Google project management scholarship.
Learners who qualify for the scholarship enjoy 100% access to course material and all educational support.
8. Improve your odds of securing a job
Your job search process becomes easier with a Google project management certificate.
The Google project management course opens the door to Google's large recruitment pipeline, increasing your odds of receiving a high-value job from leading companies.
Connect with other Google project management graduates on Linkedin and other professional societies and enjoy the special benefits given to this special team.
The Google project management certificate prepares you to be a better project manager by emphasizing hands-on training, simulating real-life project scenarios, and offering adaptive, personalized training.
This project management course gets you into job-ready shape in half the time it takes the other courses.
Read on to understand how the project management course is structured.
What is The Structure of The Google Project Management Course?
The project management certificate is made up of six main courses that create a solid project management foundation for learners.
Let's do a breakdown of the course structure and topics covered.
Project management foundation
The foundation course focuses on equipping you with practical, real-life training on the roles and responsibilities of a project manager.
It also covers the meaning of project terminology, and the basics of project management.
Additionally, you will learn of job opportunities in the project management market from current Google managers in project management.
Overall, this course will help you to:
Clearly define different project terminologies
Understand project manager's roles and responsibilities
Clearly define different phases in a project lifecycle
Determine the effectiveness of different project methodologies within a project
Understand project manager role in change management
Understand projects culture, organization culture, and how it affects a successful project.
This is the first phase of a project lifecycle and determines the chances of success.
The Project initiation training will teach you how to effectively use project management tools and templates.
This course will help you to:
Learn how to use google apps for project management
Understand the meaning and importance of scope, deliverables, and milestones in project management
Learn to develop realistic project deliverables and goals
Develop and assess robust stakeholder analysis program
Define a project's importance and hight its cost and benefits
In this third course of the Google project management course, you'll learn how to create effective project plans that consider project milestones, time management, budget creation, and risk management systems,
By the end of this course, you will:
Be able to define practical project milestones
Understand time management and understand how to use time management systems
Be able to create risk management systems
Understand how to create a realistic project budget
Understand procurement processes
Understand how to create an efficient communication plan
The fourth phase of the project management training will teach you how to monitor, track, and execute real-life projects properly.
Additionally, the Google project management training will improve your data management and leadership skills.
Here is a list of the critical skills you'll learn in the project execution phase.
Practical project tracking skills plus project tracking tools
Continuous quality control and management
The best project communication tools
Create effective work plans for project managers, team members, and stakeholders
This course will teach you the history, importance, and application of the agile methodology in project management, specifically targeting the scrum approach.
You'll learn of scrum team roles, the application of scrum, and its pillars.
By the end of the course, you'll be conversant with:
Agile project management terminology and approaches
Scrum events, pillars, and roles
Teaching an agile team on how to overcome project challenges
How to apply for agile positions, including interview demos
The final chapter of the Google project management course will teach you how to apply your project management skills to real-life situations.
Capstone training emphasizes hands-on training to give practical experience and enhance your confidence levels.
In the capstone training, you'll learn.
How to evaluate project requirements using project documents
Methods to identify and prioritize project milestones and tasks
How to align project goals and scope to the team charter
Develop robust quality management systems
Completing the six phases of the Google project management certificate course will position you as a project management professional qualified to work as an entry-level project manager.
Read on to understand the eligibility criteria and requirements needed to get a project management certificate.
How do I get a Google project management certificate?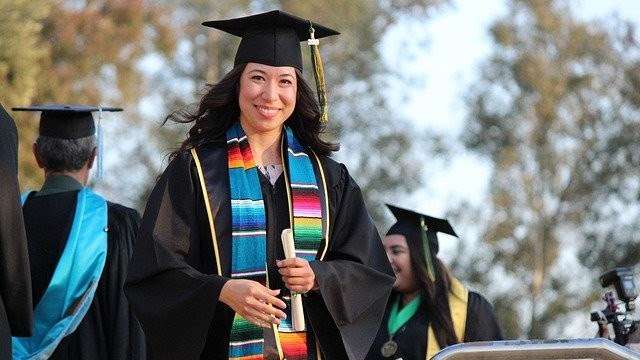 We have extensively analyzed Google project management definition, advantages, and structure, but now it's time to earn that all-important certificate.
Follow these simple steps to earn this project management certificate and improve your employment chances.
1. Register on the Coursera website by submitting your details. You don't need a college degree or any formal education to be eligible for the course.
2. Complete the 140 hours of training at your own pace.
Please note that the six modules on the course co over 80 assignments that have an 80% pass rate.
3. Earn your online certificate in 6 months or less.
Let's switch gears and analyze a few tools that Google uses for project management.
What Project Management Tool Does Google Have?
Do you know how to use Google for project management?
Well, if you don't, here are a few ways, google can help in your next project.
Google uses various intuitive and interactive project management tools and apps to make the management of projects easier.
Here are some of the popular Google management tools:
Google Docs is a cloud-based real-time communication app perfect for remote teams.
The Google Docs app is part of the Google workspace plan and is extensively used for project planning, documenting, and execution of project tasks.
You can use Google docs to create and share spreadsheets, workflows, and other project documents with your remote teams.
Google docs are popular with project managers because its free, secure, collaborative, flexible, and offers excellent functionality.
Google Drive is a popular cloud-based project management tool widely used for storing, organizing, and distributing project documents.
Google Drive is a free service with 15GB of cloud storage and allows you to view downloaded files offline.
Google calendar is a free scheduling tool that will help plan meetings, create reminders, provide notifications, and schedule team activities effectively.
The Google calendar is a free tool for Google users and enhances collaboration while improving productivity.
Gmail is a popular email platform that will allow you to manage your emails better and improve productivity by enabling the secure transmission of project documents.
Gmail improves collaboration and engagement between team members.
Visual representation is an effective project management strategy used by many organizations.
Google slides allow you to create stunning visual proposals and presentations to team members, stakeholders, and other interested parties.
Creating informative graphs, charts, and project reports improve efficiency and enhance collaboration within a project.
You can alternatively elect to use the Google workspace, a collection of the most effective project management apps and systems in the market today.
Google workspace includes Google docs, Gmail, Google calendar, Google meet, Google slides, and many other apps.
If you're a manager Google project management course will supply you with solid, highly skilled project managers.
A Google project management course is a quick and trusted method to acquire solid project management skills whether you are a newbie or an experienced project/program manager.
And the best part is that you don't have to be a Google employee to enjoy these fantastic resources.
Anyone from a Google program manager to a software product manager can sign up and give it a shot.
Keep reading to get answers to some of our readers' frequently asked questions.