Hi all, welcome to the ultimate guide on What is a Scrum Master.
We promise that after reading this article, you will know all about becoming a professional in this field and the career opportunities available for you.
In this article, we'll cover:
Let's get started.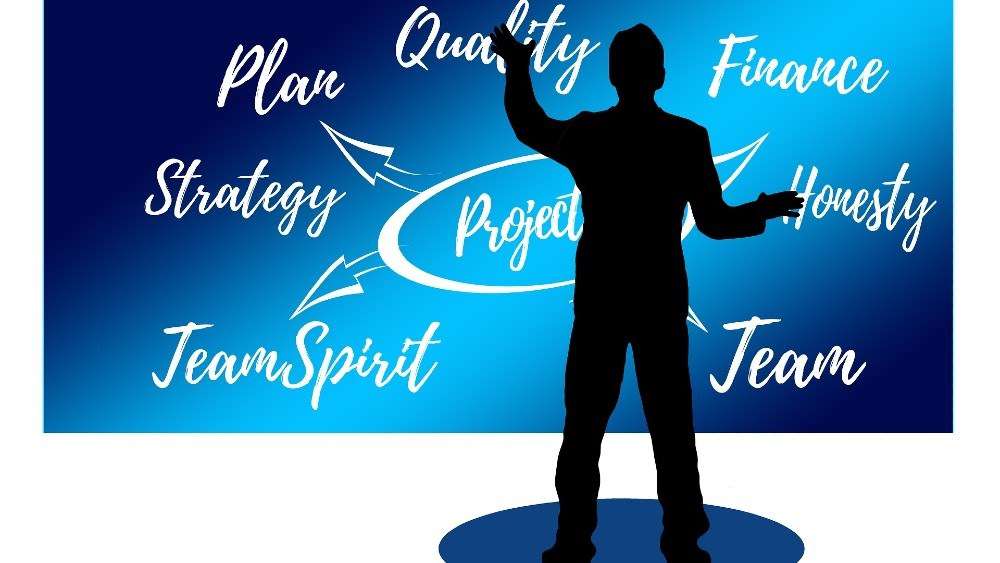 The effectiveness of the scrum methodology in project management has led to many organizations adopting the agile methodologies.
These methodologies enable scrum teams to work on complex tasks and deliver high–quality products by dealing with the issues iteratively.
With an increasing number of organizations adopting the scrum methodology, the need for a Scrum Master has become inevitable.
Read on to find out who a Scrum Master is and how you can become one.
A lot has been said about the scrum meaning, but what is the Scrum Master meaning?
In short, this is the person on the team solely responsible for process management.
This person is not part of the decision-making process but only acts as a coach to guide the team through the scrum process using their expertise.
The Scrum Master's role is a very vital agile project management duty that is rooted in leadership.
The Scrum Master facilitates scrum in the project team, ensuring that the Scrum framework is followed.
They are strongly committed to the scrum values and practices and remain open and flexible to any opportunities that present themselves and improve workflow for the team.
However, the scrum framework has a set of roles and processes that must be followed by every team member for successful product development.
The Scrum Master also works closely with each team member and offers guidance through the scrum framework using agile principles.
Scrum Masters focus on time-boxed iterations known as sprints and act as coaches to the team.
Many people have now adopted the term "servant leaders" when referring to Scrum Masters.
Their commitment to the scrum foundation and values is deep, but as mentioned earlier, they are also flexible if those changes positively impact scrum workflow.
Scrum Master Key Responsibilities
In the perfect agile environment, a team can smoothly manage its own processes and tools.
Still, it is not surprising to see many teams adopting an agile framework relying on the Scrum Master.
So, what is a Scrum Master's job in an agile environment?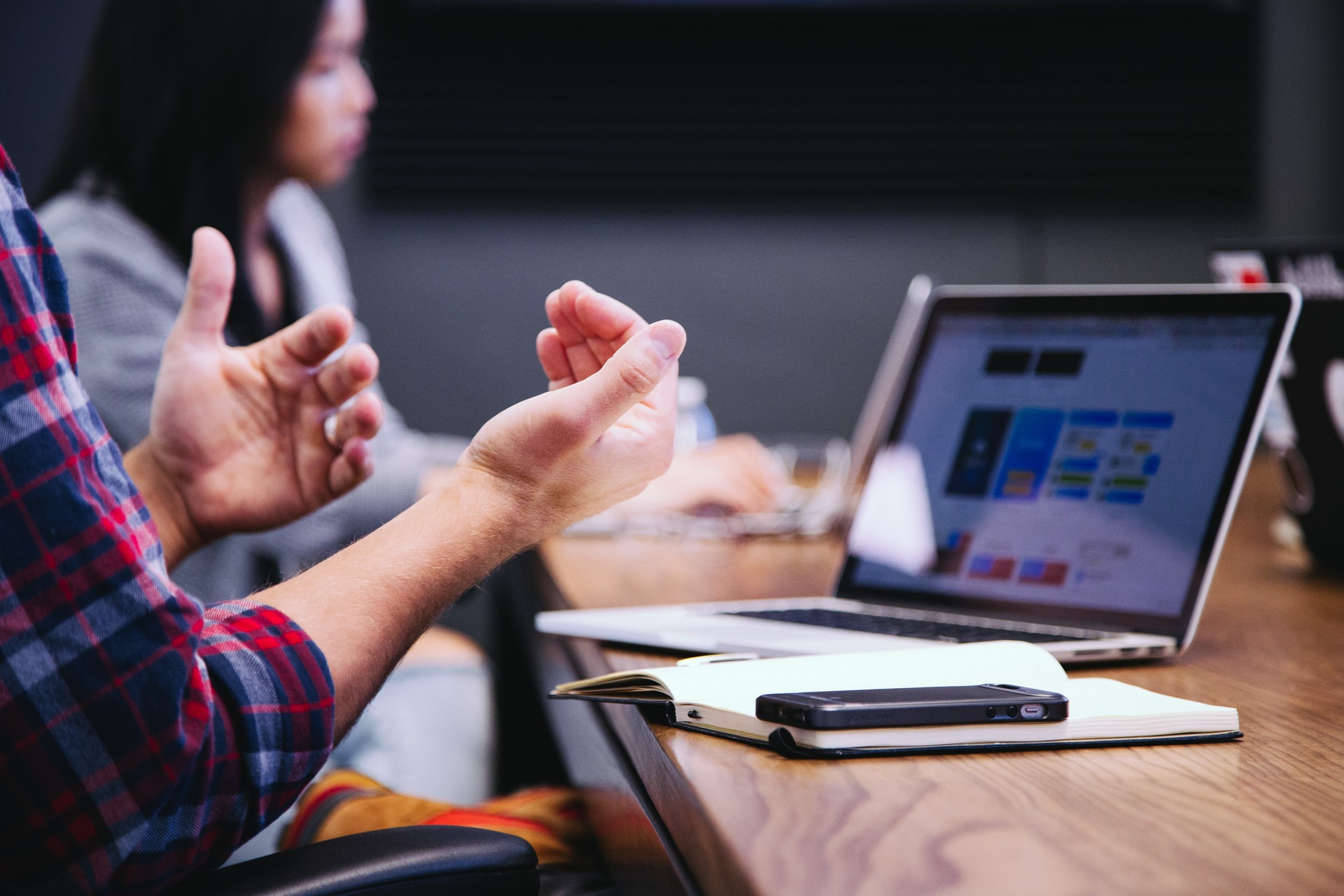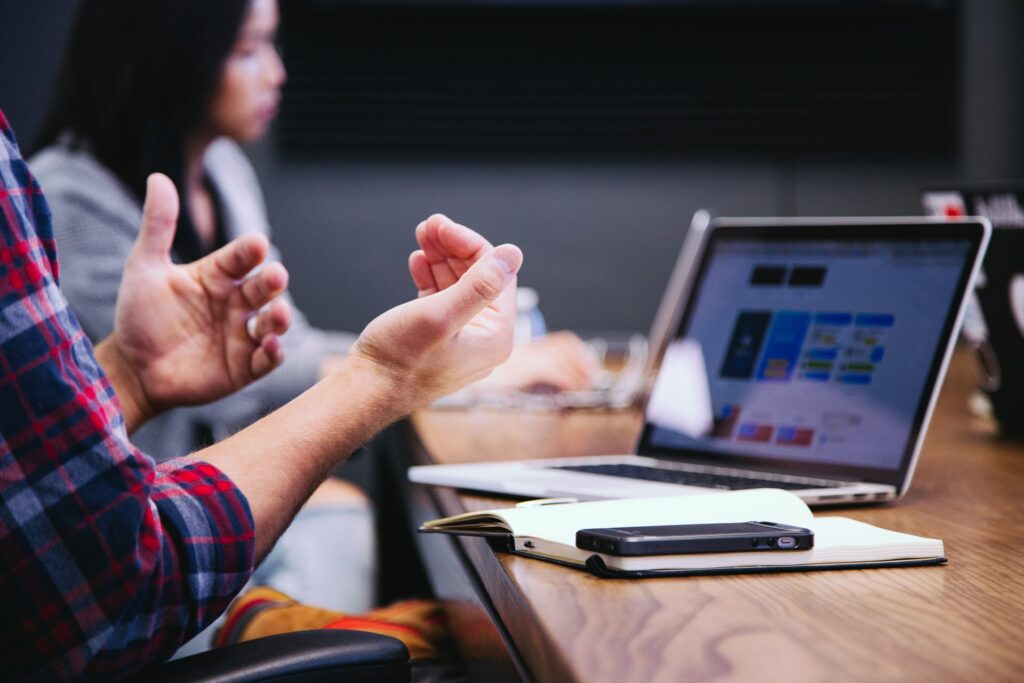 Is Scrum Master a stressful job?
It is important, and as for the stress aspect, it all depends on how competent a person is in this role.
The Scrum Master is an important member of the scrum project management team, but they are never part of the agile release planning.
The Scrum Master works with the Project Manager by making sure that the scope, target, and product domain are well-understood by the scrum team.
They also offer agile project management techniques and tools to effectively run the product backlog and help the scrum team members know that they must prioritize urgent user stories in the product backlog.
They keep dispensing information to project stakeholders about the current agile sprint and product or software development efforts.
This is commonly done through scrum artifacts such as burndown charts, product backlogs, scrum meetings, or the usual project management communication channels.
In addition to the above, they will also help plan agile sprints and lead agile teams and set up scrum meetings as required, and direct or pass on information about the process.
The main responsibility of a Scrum Master is to be the agile coach and help scrum teams self-organize and work cross-functionally to manage their product backlog better and improve efficiency.
Here are the main Scrum Master responsibilities.
Help get the scrum team to create a high-value product
This is done by eliminating obstacles in the scrum process and coaching them through regular scrum meetings or other areas where help is required.
Clears the path ahead of the scrum team
This is done by eliminating roadblocks and prioritizing user stories in the product backlog. This allows them to concentrate on the user stories currently on their plate and efficiently and effectively.
Helps in organizing by leading and coaching the transition into a scrum framework
The Scrum Master leads the process that increases the team's productivity and at the same time works with other Scrum Masters and product owners to help the scrum methodology work effectively.
Should All Scrum Teams Have Scrum Masters?
What is a scrum team without a Scrum Master?
Scrum teams without Scrum Masters are simply doing things short of a true scrum, known as a scrum-but.
It is important to have someone with vast scrum experience to lead your team when starting with Scrum.
Scrum Masters have been exposed to many scrum scenarios that have successfully worked.
Most organizations will hire Scrum Masters as consultants and not full-time employees.
However, scrum teams vary, and many of them take pride in the shared management of the process.
This is why the Scrum Master role will rotate through the team, and every team member gets the opportunity to facilitate standups and retros.
Some teams will prefer the same Scrum Master over and over again.
Still, misunderstandings arise when it comes to the role of Scrum Master, which is why some in some organizations, Project Managers assume this role.
However, it is important to understand why these roles should be separate to compare the Scrum Master and a non-scrum role.
Scrum Master vs Project Manager
When roles are confused, and lines are blurred even when every intention is good, problems will arise, and it would be difficult to pinpoint exactly where the defects are.
This is why a Scrum Master and a Project Manager must fill two different needs on a scrum team.
The Project Manager is the Scrum Master's non-technical counterpart.
These two roles focus on the "how" aspect of getting the tasks done and solving workflow problems through process and facilitation.
The Scrum Master and Project Manager are also charged with helping their teams get work done, but the difference is in their approaches to carrying out these roles.
The Project Manager primarily focuses on setting and tracking timeframes and milestones, reporting team progress, and coordinating team communication.
But, they do all that from a control level in a more traditional management role.
The Scrum Master, on the other hand, helps the team streamline those processes that lead to goal achievement.
They do this as a collaborator and a team member, not really from a control like a Project Manager.
The most thriving scrum teams are self-organizing and don't thrive well in top-down management environments.
Scrum Masters In Organizations
As an organization thinking of hiring a Scrum Master, it is important to take this step only when your organization is committed to Scrum and invested in the process.
Development teams can benefit from the scrum master skills, but it is important to note that the Scrum Master will only be effective with projects that have 100% embraced the scrum methodology.
Your entire organization will experience great gains with a Scrum Master on reigns managing the team's processes.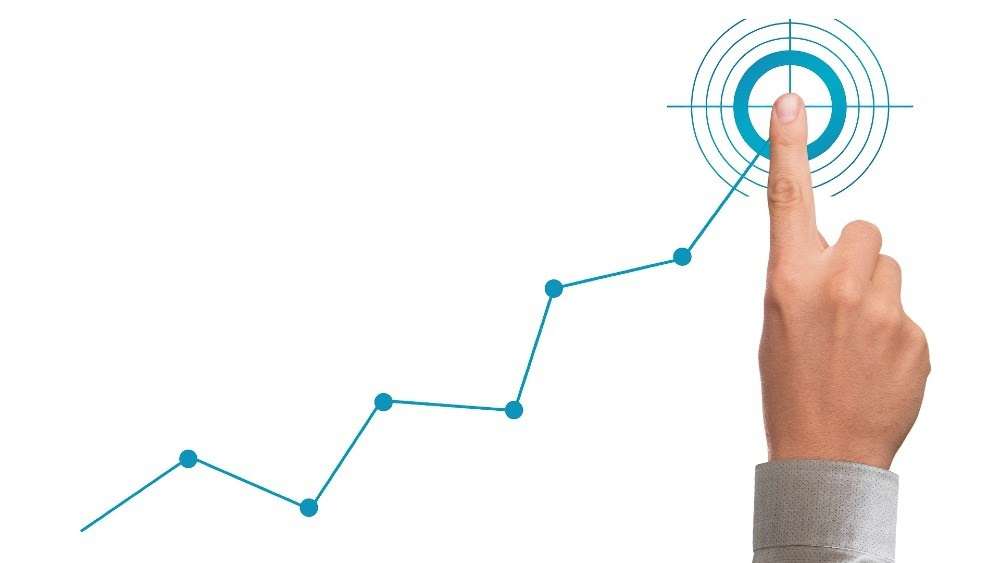 Apart from regularly valuing your customers, team members and managers will have room to focus on what they are great at.
The Product Managers can put their energies on strategy, software developers can write their best programs, and the marketing team can have a ball with sky-rocketing sales.
That is the accurate picture of a great functioning scrum, music to every project planner's ears.
If you desire to become a Scrum Master one day, think about the significant role in a company's success.
You might wonder, what does a Scrum Master do all day?
By now, you must have understood that as a Scrum Master, you have a significant role in scrum development processes.
Also, you will have a great opportunity to develop services and products that will make a difference in the world.
However, you must also apply your skills in fostering positive working environments for team members in different organizations.
While there's a whole fuss about the job outlook of Scrum Masters in the coming years, let's learn in this next section how much Scrum Masters earn.
Scrum Master Salary And Job Outlook
What is a scrum master salary amount?
According to a 2019 report by LinkedIn, the scrum master ranked as the most promising career with a median base salary of $103,000 with numerous opportunities for career growth.
There has also been an increasing number of job openings in this field annually.
Becoming a Scrum Master has its own pathway.
To become a Scrum Master, you must receive formal scrum master training and certification – various institutes offer certification programs.
There is the Project Management Institute(PMI) that offers a scrum master training program known as the "Disciplined Agile Scrum Master" (DASM) for certified professional scrum masters.
More institutes like Scrum Alliance offer Certified ScrumMaster(CSM) distinction that teaches learners how to get scrum teams unleashing their highest potential.
Certification Programs for Scrum Masters
Learners are taught the Scrum framework fundamentals during the certification process.
This helps them become well-versed with scrum team roles, scrum events, scrum artifacts, scrum rules, scrum terms, and scrum procedures.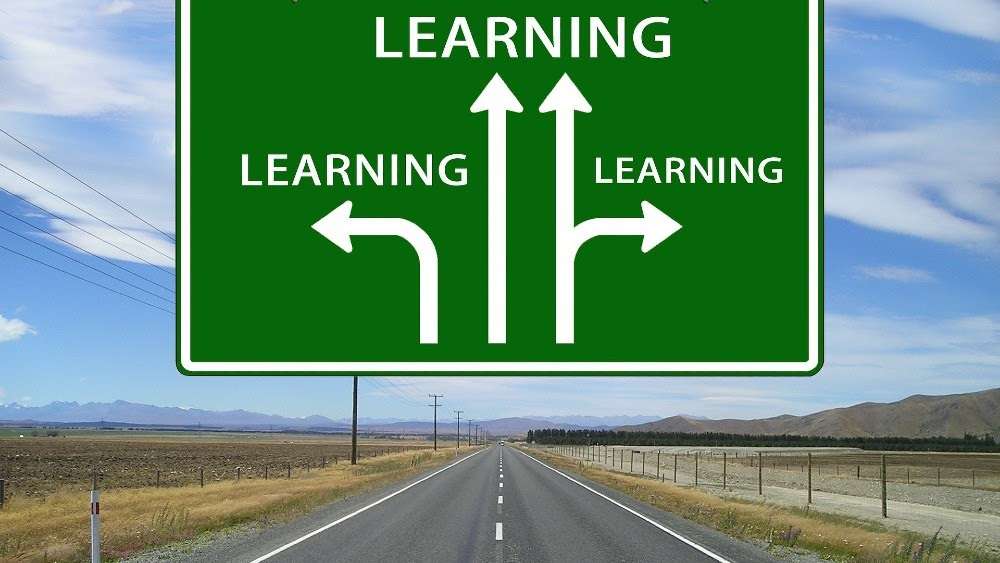 There are two major certification programs for a Scrum Master career, and they are as follows:
Disciplined Agil Scrum Master (DASM)
This is a Scrum Master certification course that will qualify you for this career.
After this certification course, you will fully understand how an agile team should be led and how to implement project management methodologies such as agile, lean, Scrum, and Kanban.
The Requirements
This training program is minus any entry requirements.
The PMI offers it to professionals who don't understand Scrum and would love to and, in the process, earn a scrum master certification.
DASM Certification Exam
The exam in this course has 50 multiple-choice questions.
The questions are centered around agile and lean methodologies and also Kanban and scrum project management techniques.
Next, let's look at the second Scrum Master certification that you may want to earn.
Certified Scrum Master (CSM)
This certification will make you a Professional Scrum Master with the ability to apply scrum project management techniques across various industries and successfully implement scrum processes in organizations' projects.
It is offered by Scrum Alliance institute.
The Requirements
For CSM certification, there are a few requirements.
It is important to have good knowledge about the scrum framework to make learning easier.
A Certified Scrum Trainer then teaches the course, which offers an overview of organizing and supporting a scrum team.
CSM Certification Exam
This exam is made up of 35 multiple choice questions, and for you to attain the passing grade, you must pass 24 of these questions.
The test covers areas such as the history of Scrum and the basics of the process.
Specific topics center around planning releases, product backlogs, potential problems, scrum roles, scalability, sprints, reports, tasks, conducting daily scrum meetings, and overall team organization.
What is a Scrum Master: Conclusion
We have looked at everything about what Scrum Masters are – their roles and responsibility in an agile scrum framework, the difference with project managers, and how vital they are to scrum teams.
Certifications have been highlighted as well, and you can now make up your mind whether this career path is worth pursuing.
One thing is evident though, the Scrum Master is important, and his job with the scrum team is fun – with a title like Sprint Master, there is no doubt.
Finally, when you've made up your mind to pursue this career, remember it's challenging and fun at the same time.
Best of luck!