Hello and welcome everyone!
In this article, we promise to answer all the questions you have about how to obtain PRINCE2 Certification in a comprehensive and organized manner.
You'll also learn about all the qualifications, exams, processes, and methodologies involved in getting your hands on this professional project management certification.
Today's piece will cover:
Let's dive in without further ado.
Fundamentals of PRINCE2 Method
PRINCE2 is an acronym for Projects IN Controlled Environments.
When you have a well-known qualification, such as PRINCE2®, you open yourself up to employment opportunities in a wide range of countries.
This is because it is available in more than 150 countries.
It's a framework that can be applied to various initiatives, regardless of size, scope, or risk factors.
PRINCE2 is a project management methodology that is extensively used in the world. Its proprietors claim that it has more than a million members in over one hundred countries.
This tool is, no doubt, deserving of widespread adoption. Moreover, because of its stress on excellent and sturdy governance, it is well-suited for high-stakes projects.
The United Kingdom government established the PRINCE2 project management methodology to increase the public sector's supervision.
Furthermore, in the United Kingdom, the usage of PRINCE2 is still required for schemes that involve the expenditure of public funds.
However, it is being used by a diverse spectrum of companies across all sectors and industries.
PRINCE2 is utilized not only in the United Kingdom but also worldwide.
Additionally, PRINCE2 is exceptionally adaptable.
Its ideas and practices can be tailored to successfully manage projects of any size or complexity.
Its seven procedures, seven topics, and seven principles are representative of a robust project management methodology.
You can personalize them to match your requirements.
In addition, if you require an Agile solution, PRINCE2 has a solution for you, and that's PRINCE2 Agile.
Prince2 methodology and certifications: Who is in charge?
Before 2013, PRINCE2 was protected by Crown Copyright in the United Kingdom.
Later on, Her Majesty's Government partnered with Capita plc and founded AXELOS in 2013 due to some decisions.
AXELOS is a joint venture firm controlled by the following companies:
The Government of Her Majesty in the United Kingdom, fully represented by the Cabinet Office and
A British multinational corporation, Capita plc
Although AXELOS has acquired the rights to PRINCE2, the accreditation of training organizations and trainers is usually contracted to PeopleCert, the test board on behalf of AXELOS.
AXELOS is also in charge of managing and developing a portfolio previously under the administration of the Cabinet Office called the Global Best Practice.
The portfolio consists of the following items:
MSP (Managing Successful Programs)
PRINCE2
M_o_R (Management of Risk)
ITIL
The Central Computing and Telecommunications Agency (CCTA) developed the original toolsets used before they were transferred to the Cabinet Office (CCTA).
At the same time, the  Office for Government Commerce (OGC) previously maintained the techniques.
PRINCE2 Certification Requirements
There are now two stages of PRINCE2 certification available:
The PRINCE2 Foundation stage acquaints you with the PRINCE2 approach and the terminology associated with it.
You will get the experience and skills necessary to function as a member of the team delivering results in a PRINCE2 environment.
This entry-stage qualification does not necessitate any prior knowledge or expertise in the field.
The PRINCE2 Practitioner stage is made solely for project managers who take care of projects in a PRINCE2 framework.
To be well-equipped to appear for the PRINCE2 Practitioner exam, you must, first of all, obtain your PRINCE2 Foundation certificate.
While these qualifications show that you have had prior learning and achievements, AXELOS will also recognize the following education and accomplishments if they were any of these qualifications:
Certified Associate in Project Management (CAPM) certification
IPMA – certificates that can be achieved here are;

Certified Projects Director (LevelA)
Certified Senior Project Manager (LevelB)
Certified Project Manager (LevelC)
Certified Project Management Associate (LevelD)

Project Management Professional (PMP) certification
You can readily take the exam once you present documentation demonstrating that your qualification is still valid to the Examination Institute (EI).
If you are interested in learning more about the prerequisites, you can find them in the AXELOS Guide: 'PRINCE pre-recognition of qualifications.' Luckily, they are also available in the English language.
PRINCE2 Professional Certification
Additionally, you may be familiar with the PRINCE2 Professional Level certification.
This is the most advanced PRINCE2 qualification available within the series of certifications.
A home assessment center examined for several days.
For a brief period, beginning in 2012, it was accessible; however, no one's interested in the production anymore.
PRINCE2 Foundation Exam and Certification (6th edition)
You can earn your PRINCE2 Foundation certification by registering and passing the PRINCE2 Foundation exam.
For many students, enrolling in instructor-led training (live classroom or virtual) or completing self-paced online modules before their exams are the most effective method of preparing for their exams.
AXELOS has contracted with PeopleCert to provide PRINCE2 accreditation on their behalf.
Who is the intended audience
For those brand-new to project management methodologies, the PRINCE2 Foundation certification is the best course to kickstart your career.
It is also prescribed for those who currently work on projects or want to begin work on their projects.
When you earn a PRINCE2 Foundation certification at the end, it demonstrates that you have a firm grasp on the PRINCE2 methodology and vocabulary, as well as its concepts, themes, and procedures.
It carefully shows your ability to actively participate as a knowledgeable member of a project team that can successfully employ the PRINCE2 methodology.
Developers with Scrum certifications who do not come from a project management background but who wish to learn about project management in a way that compliments their existing Agile skills can profit from the PRINCE2 Foundation certification.
PRINCE2 Foundation certification exam
You must pass the 1-hour PRINCE2 Foundation exam to have the PRINCE2 Foundation certification attached to your list of achievements.
The pass percentage for this exam on a national level in the United Kingdom is 97 percent.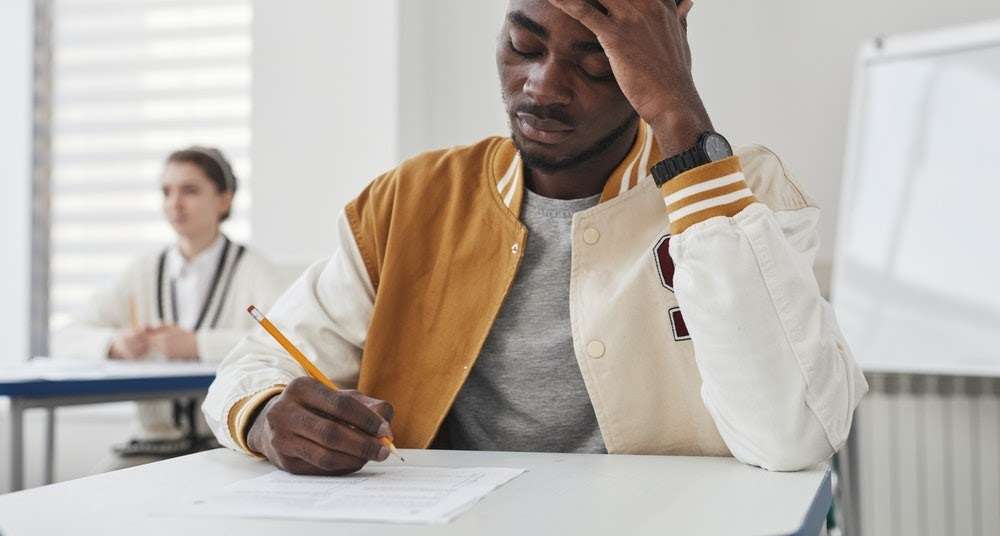 After sitting and passing your Foundation certification exam, you will receive your exam results instantly.
If you intend to go for the higher-level PRINCE2 Practitioner certification, the PRINCE2 Foundation certification is required to acquire it.
The subjects covered by the PRINCE2 Foundation course are as follows:
The terminology used in PRINCE2
PRINCE2 principles are a set of guidelines for project management
Themes for PRINCE2
Processes based on the PRINCE2 framework
Fortunately, there are no prerequisites for taking this course.
PRINCE2 Practitioner Exam and Certification (6th edition)
Students who already have the PRINCE2 Foundation certificate or one of the other prerequisites specified below can apply for the PRINCE2 Practitioner certification.
You can also earn your PRINCE2 Practitioner certification by participating in instructor-led PRINCE2 Foundation and Practitioner training or self-studying the PRINCE2 Foundation and Practitioner course materials.
The PRINCE2 certification exam is included in all instructor-led and self-study PRINCE2 training courses.
Who is the intended audience?
When hiring employees, employers in the United Kingdom are very interested in PRINCE2 Practitioner certification workers and not just project managers.
With the PRINCE2 Practitioner certification, you can comfortably show that you have advanced beyond the PRINCE2 Foundation level and that you can apply the PRINCE2 approach to non-complex projects effectively.
Besides this, a certification as a PRINCE2 Practitioner naturally looks terrific on your CV and helps a great deal if you are into project-based businesses.
It is also beneficial if you want to learn new skills at work or if you desire to go far in your project management career.
PRINCE2 is currently very popular in the United Kingdom and is primarily used by employers for many positions that are not related to project management.
Many program managers with program management credentials, such as MSP (Managing Successful Programmes), usually go for PRINCE certification to make their existing program management certifications more attractive.
On a national level in the United Kingdom, the 150 minutes PRINCE2 Practitioner exam has a pass rate of exactly 73 percent.
Upon obtaining your PRINCE2 Practitioner certification, you are now fully recognized as a registered PRINCE2 Practitioner for only five years.
You can freely use the title on your business card and resume during this time.
However, to keep your title after the validity period of three years, you must either pass another Practitioner exam or have held a valid AXELOS membership for the entire three-year period.
PRINCE2 Practitioner syllabus
The following topics are treated in the PRINCE2 Practitioner syllabus:
The relationship between the PRINCE2 principles, processes, and themes
The application and composition of the PRINCE2 management.
How to make the PRINCE2 processes and themes more specific to your needs
PRINCE2 Practitioner prerequisites
It is required that you hold one of the following certifications to sit for the PRINCE2 Practitioner exam:
PMI® Certified Associate in Project Management (CAPM)®
PRINCE2 Foundation Certification
IPMA®, IPMB®, IPMC® or IPMD®
PMI® Project Management Professional (PMP)®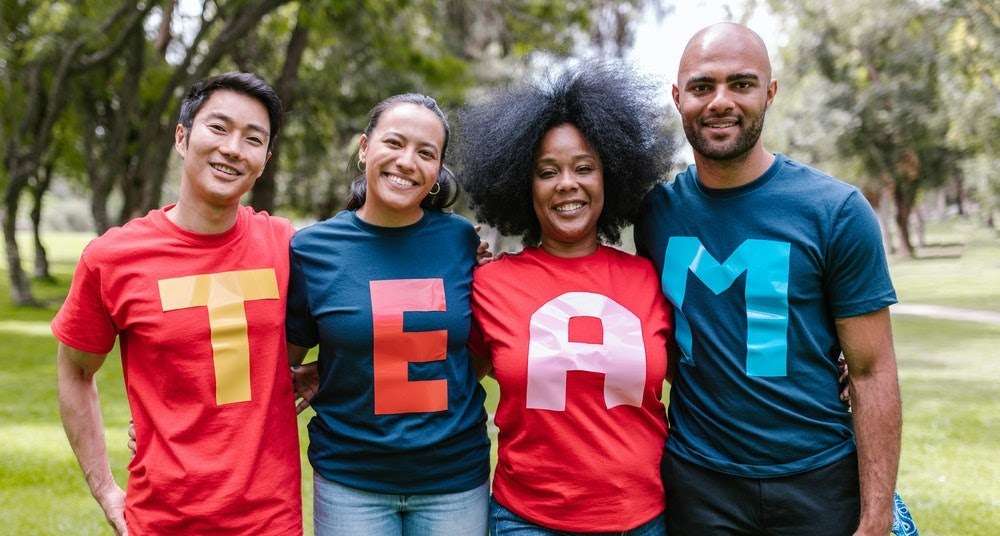 PRINCE2 Framework Certification
The Project Management Institute awards PMI's Certified Associate in Project Management (CAPM).
PMI Project Management Professional (PMP) certification is awarded by the Project Management Institute (PMI).
IPMA, IPMB, IPMC, or IPMD
The IPMA chapter in the United Kingdom is represented by the Association for Project Management (APM). This credential is equivalent to the IPMA Level D certification.
It is issued by the APM Project Management Qualification (PMQ) program. You should note that certifications that are no longer valid are ineligible.
The project management institute (PMI) and the designations "PMP" and "CAPM" are registered trademarks of Project Management Institute, Inc.
Who is the PRINCE2 certification for?
Let's take this apart for ease of reading.
This should be the monetary value for:
Organizations
Project Managers
The importance of the PRINCE2 Certification
Many employers highly regard the PRINCE2 certification.
This methodology is considered the very standard for project management practices throughout the public sector and many businesses in the United Kingdom.
It is also done in other parts of the world, Commonwealth countries, particularly in Europe.
An exciting feature of the qualification is that while it can actively enhance your abilities, it will not provide you with the needed project management training.
Well, if you have never received training before, you should consider beginning with one of our Core Programs.
However, if you have a fundamental understanding of project management, earning your PRINCE2 certification can speedily boost your confidence and work prospects.
Most importantly, PRINCE2 is used by many organizations, both public and private, and it is even a static requirement by others.
The Significant Value of PRINCE2 for Businesses
PRINCE2 is a management framework that places a strong tab on accountability, governance, and control.
As a result, it can provide the following benefits to an organization's projects:
Using a standardized and consistent approach
Roles and duties that are formalized
Concentrate on the deliverables and the quality of those deliverables.
Project life cycles that are well-structured
Viability and progress are reviewed on a regular basis.
Processes that are easy to understand
Continual confirmation that the project in question has a sound business case is essential
Thankfully, AXELOS has a free tool that readily assists you in developing a PRINCE2-enabled business case for your organization.
What Is the Relationship Between PRINCE2 and PMP (PMBOK)?
Naturally, you would wonder about PRINCE2 and Project Management Professional; let's get that cleared up.
It is safe to think that PRINCE2 and the Project Management Institute's Project Management Professional (PMP) qualifications are somewhat competitive with one another.
This, however, is a mischaracterization of the situation.
This ideology is worsened by the global geographic divide between the two certifications.
The most popular regions:
Europe
The United States (USA)
PRINCE2 is the most universally accepted project management methodology in Europe, the UK, and Commonwealth countries (especially Australia).
Project Management Professional is most widely used in the United States, South and Central America (including Canada), and the Caribbean.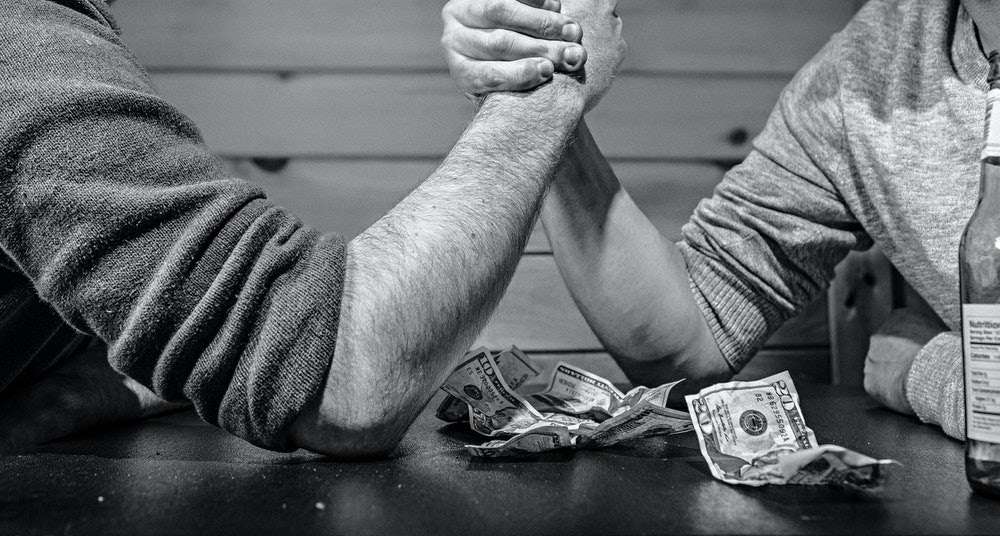 PMP and PRINCE2 are widely used and gaining popularity throughout Asia, the Middle East, and  Africa.
These certificates are particularly prevalent in those parts of the world.
However, the reality is that one cannot do without the other.
You can either do one of the qualifications and benefit from it or go for the two.
There are just two things that matter so much here:
Your own personal priorities in terms of developing yourself professionally.
The job market and possibilities readily available in the industrial sector and region you choose to work in.
One crucial way of thinking about the difference between PMP and PRINCE2 is thus:
The Project Management Professional (PMP) certification is recognized as the basis for fundamental project management capabilities, while  PRINCE2 is a methodology used in project management.
Now comparing PMP to the Certified Associate in Project Management (CAPM), it is agreed that PMP is of a higher standard than the entry-level certification offered by the Project Management Institute.
Nevertheless, as soon as you have learned the fundamentals of project management, PRINCE2 will take you through a set of principles, processes, and procedures that will help you to become more confident in your project management practice.
Many businesses and practitioners concentrate their learning and operations on a single strategy.
However, the greater the number of tools you possess in your toolbox, the greater your ability to proffer solutions and make repairs.
Tips on obtaining and maintaining your PRINCE2 Certification
We'll study three different states:
Learning the PRINCE2 project management methodology
Preparation for certification exam
Keeping PRINCE2 certification up to date
Getting ready for the PRINCE2 certification exam
While getting ready for the PRINCE2 certification exam, it's essential to look out for these three materials:
First, purchase the book 'Managing Successful Projects with PRINCE2.'
The book is available in the USA and the UK.
Other books are great for training; however, get it since the exam will focus on this book.
This is the only book you can bring to the exam hall.
You may likely require additional training.
Well, It is possible to take one of two approaches:
Go to an Accredited Training Organization (ATO), attend a training course and take the tests at the end of it, or
Study on your own time, and then register for the exam with PeopleCert, or any other PRINCE2 Examination Institute of choice of course.
You can also take one or more practice papers to give you a sense of what to anticipate and how well prepared you are.
A sample paper can be gotten from the AXELOS website.
The format of the PRINCE2 Foundation exam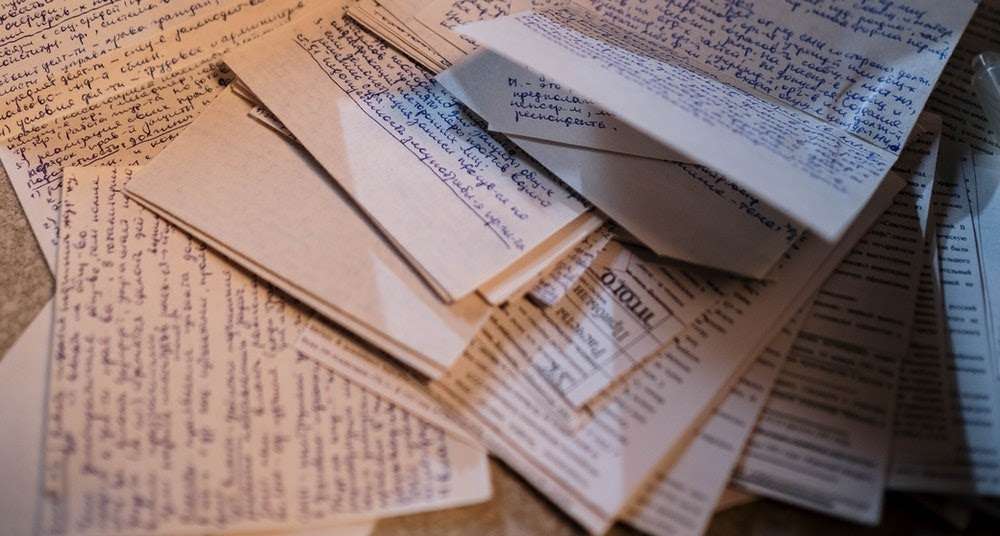 First you should know that this is a closed-book exam (you are not permitted to go in with your PRINCE2 manual)
There are exactly 60 multiple-choice questions.
The passing grade is 55%. Invariably, you are expected to answer more than half of the questions.
Duration is 3600 seconds
There are no required certifications.
Paper-based or computer-based (which is what the majority of people use)
Format of the PRINCE2 Practitioner exam
At this stage, you are faced with 68 multiple-choice questions to be answered. Objective testing is the term used to describe this process.
Each question is divided into several parts, and the answer is divided into several parts.
The exam is devised to assess your ability to apply the PRINCE2 knowledge in a practical project environment.
To pass, you must get 38 correct answers. (about 55% of the entire questions)
The duration is 150 minutes.
This exam is an open-book exam. Therefore, you are permitted to get into the exam hall with a book termed 'Managing Successful Projects with PRINCE2'.
To take the test, you must have a PMP, PRINCE2 Foundation, IPMA-A, CAPM, IPMA-B, IPMA-D, or IPMA-C certificate, or a combination of these certificates.
Practitioner exam candidates can take the Practitioner test on the same day (or the day after) they take the Foundation exam.
It can be done online, on a computer, or paper.
PRINCE2 is a rather difficult exam.
However, if you are well-prepared and have a previous idea of the objective exam format, you will be entering the exam hall with a high likelihood of success.
Conclusion – Keeping Your PRINCE2 Certification Up to Date
The Foundation examination certificate is awarded if you have successfully gone through PRINCE2 Foundation training and exam.
You don't need to take any other exam after this.
However, suppose you end up taking both the Practitioner and Foundation exams on the same day and eventually pass them. In that case, you will only receive a Practitioner certificate instead of the Foundation certificate.
Following the successful completion of the Practitioner exam, your Practitioner certificate is valid for only three years, after which you can either re-register and re-take the PRINCE2 Practitioner exam.
More information can be seen on the website provided by AXELOS.