Hello, welcome to another info-packed article on Project Management Experience
After reading through, you will better understand project management experience, how to harness your project experiences towards a rewarding and excellent career progression.
In a nutshell, you will gain new insights about:
So, relax, grab a cup of coffee, let's take you by the hand, and discover everything about the project management experience.
What Is Project Management Experience?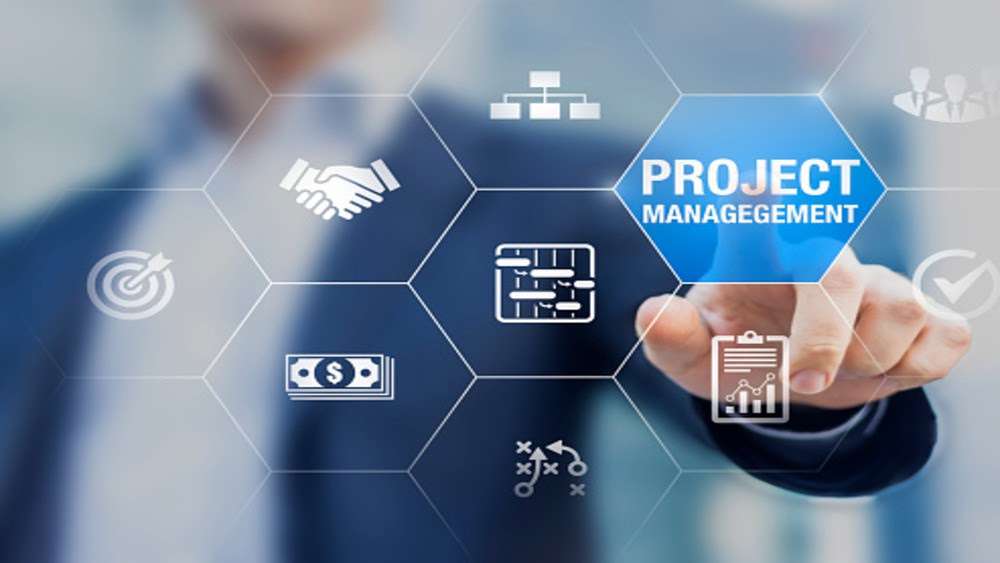 Before you begin a project management career, you need to know what it takes.
Of course, the most obvious answer is that project managers are experts in planning and organizing projects for businesses or organizations, but there's more to it than that.
It involves taking your past experiences and integrating them into your career plan for projects in the future.
It will help you develop your approach when dealing with clients, planning and organizing tasks, dealing with budgets, and monitoring deadlines.
While some job descriptions state that five years of experience as a PM are required before applying for a job, remember that these prerequisites may not always be achievable at first glance.
Consider working for a few years as an assistant PM, then earning certification from an organization like PMI once you've gained enough knowledge about project management concepts and goals.
This way, you won't have much experience under your belt, but you will have valuable credentials showing that you care about improving yourself so much that you took the time out of your schedule to get certified.
That kind of dedication could go far when looking for jobs. It proves that you want nothing more than to be a better project manager every day.
In addition, if you do have work experience related to managing projects, make sure to tailor your resume appropriately.
If you attended a project management institute(PMI) program, add it to your resume, too.
A chartered financial analyst (CFA) with 10 years of project management experience might put those skills front and center on their resume.
In contrast, someone without any previous PM work experience might hide their history below bullet points stating their ability to adapt quickly.
Always include past accomplishments regardless of how big or small they are – show potential employers how capable you are based on what you've accomplished in your life.
Those hiring managers would hire someone with limited project experience with many other strengths instead of someone who has many listed under qualifications but little proof they possess them.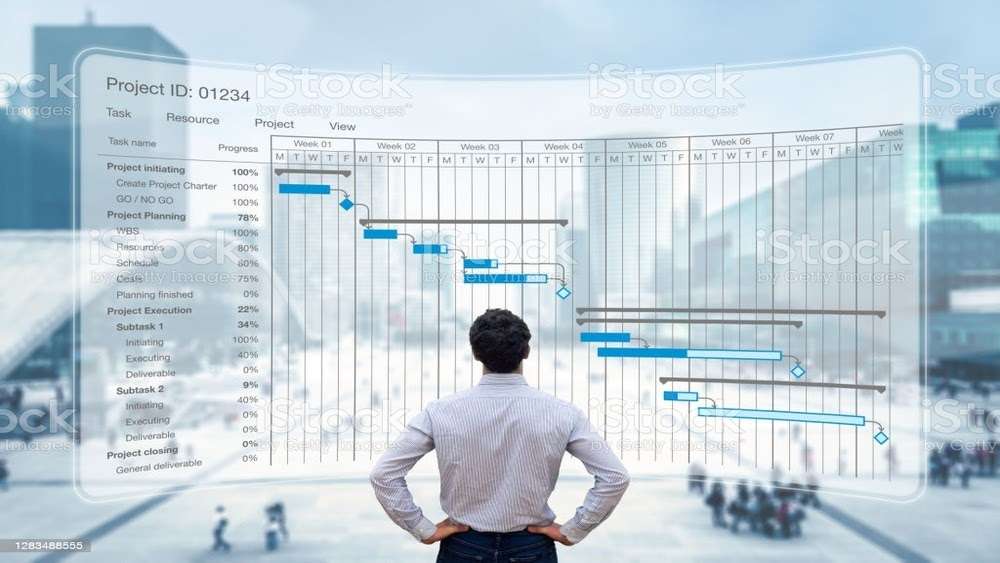 Why Use PM Experience When Applying For a job?
In many industries, employers value candidates with project management experience.
Organizations increasingly turn to project managers to oversee complex tasks because they're flexible problem-solvers with strong organizational skills.
As a candidate, it's your job to communicate your value through your resume and cover letter.
If you have used scrum, a framework for managing projects in complex environments, indicate your milestones.
When you have experience managing entire projects, list that experience under relevant roles and describe how you helped lead projects from start to finish.
Share what methodologies you used for each project and explain how much time or money you saved for your organization or when it took off their workload.
Remember, time management is crucial to successful project management.
Employers will notice if you present how much value you can bring to their business right off the bat.
So whether you apply for an entry-level project manager position or a senior leadership role, be sure to showcase all of your credentials in detail, especially your PMP certifications.
If you don't have any experience as a project manager, consider volunteering for local events or interning at non-profits where you can gain some hands-on experience in event planning.
The more opportunities you show employers that you excel at managing projects, the better chance you'll have at getting hired.
Write a professional bio-based on these requirements, for example:
Jim Knapik, a certified Project Management Professional (PMP), has worked as a Sales Associate working for Net Services Inc.
Based on his work performance, he was promoted to manager in 2008, which enabled him to upgrade his sales department by using new technologies and sales systems.
In 2010 he was awarded Sales Associate of the year due to his high productivity; furthermore, he has won the Sales Department Employee Of Year award three times during his career at Net Services Inc.
Most recently, in 2013, Mr. Knapik launched the Clever CRM campaign gaining top percentage growth during the past 12 months and company quarterly profit rising above 10%.
In 2012, Mr. Knapik created the Team Superstar Award program, which supported multiple departments as employees were given incentives, thus improving productivity by 15% within the first two quarters.
Previously Mr. Knapik worked for New West Tech Corp (2010) and Innovative Finance Ltd (2005).
He has 3 years of extensive customer service experience working for Topengo Development Consultants Inc (2007), Creative HiTec Holdings LLC (2004), and Abbey Group Holding Incorporated (2002).
At the University level, Mr. Knapik attended 4 Semesters studying Marketing & Business Administration, earning a Bachelors's degree in 2001 and a Master's degree in project management education the following year.
With enthusiasm for management professionalism, Mr. Knapik passed the Certified Associate In Project Management (CAPM), passed his PMP exam, and got his Project Management Professional (PMP Certification) in 2002
Having a background in software development, he started developing computer programs while still studying.
He became one of few students accepted into internship positions offered by Innovative Finance Ltd within the IT department gaining priceless knowledge related to inventory control systems.
As a certified PMP and an experienced software programmer, he added an advantage.
His first project was a project management software that provides project management training for interns, mid-level project professionals, and project service providers.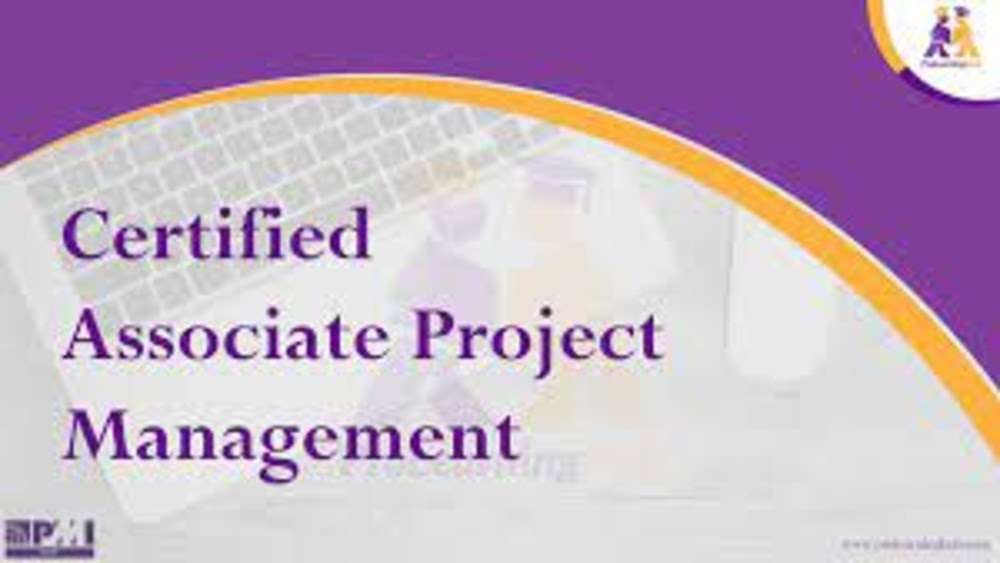 Describe your best qualities for your favorite hobbies, such as playing tennis or something else you're passionate about:
I am a friendly person, so I tend to win people over easily by being friendly and understanding them.
Furthermore, I am loyal to my friends since I treat them with respect once someone becomes my friend.
I spend quality time with my friends because I know that life is too short and it's always better to enjoy your time together.
As a tennis player, I make sure I practice enough to improve my skills.
I run drills and exercises that help me practice certain shots when practicing.
For example, you must practice hard-serving drills to have a good serve.
After completing my practices, I perform a ball serving drill, which allows me to practice serving up to my maximum ability without getting tired or worn out by performing too many serves at once.
Finding Project Management Experience On Your Own
Unless you're entirely green to project management, it might be time to explore your options.
For example, if you worked as a project manager at a past job, perhaps you can get involved with some volunteer work or internships that will help build up your resume.
If not, that's okay, you don't have to complete an entire internship to expand your expertise.
If possible, try attending community events like local workshops or conferences where people are eager to speak with experienced project managers looking for opportunities.
Finally, consider online learning opportunities if they fit into your schedule and budget—you may be able to find some free classes that can add value and improve your resume.
That way, when you do decide to apply for a paid position, potential employers will know what kind of knowledge and skills they can expect from you.
Nonprofits are organizations dedicated to serving specific populations through various activities such as raising money or providing education.
Project management jobs in non-profit organizations will generally focus on bringing their message out through social media initiatives, website development, administrative functions, and more by using specific tools like LinkedIn campaigns.
Due to their limited resources, non-profit projects tend to be smaller than most private sector companies.
Still, they require just as much thoughtfulness in planning and execution, making communication between departments a key component in success.
A completely new area of project management involves solving problems involving multiple groups.
These include businesses, government agencies, non-profit groups, and others — and coming up with practical solutions for them to adopt together.
During these complex business challenges, the issues tackled can relate to anything from international terrorism, climate change policymaking, or environmental protection initiatives – take your pick!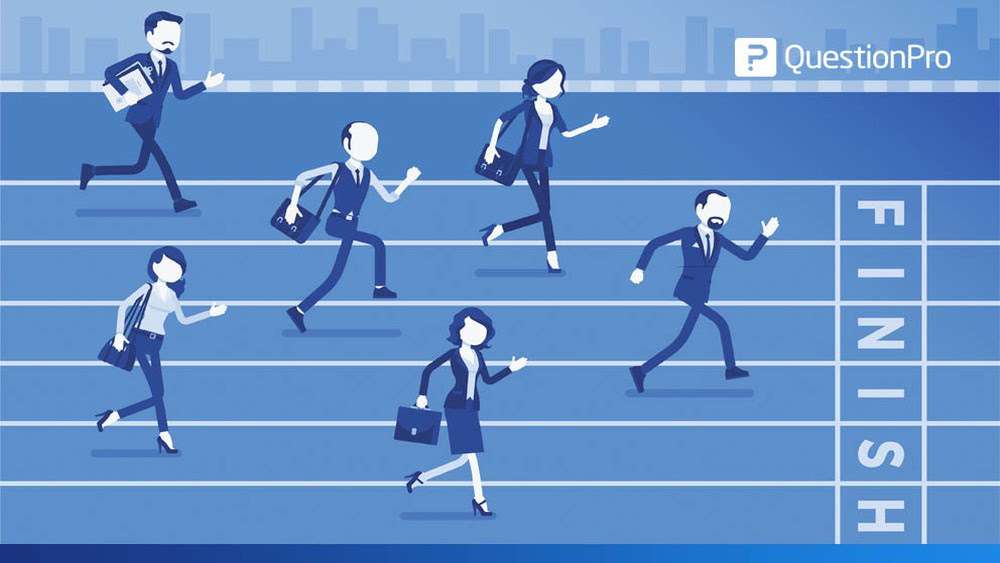 For example, some challenges may revolve around creating national security policies involving several government stakeholders with differing goals for different aspects of that effort.
Individuals with experience leading collaborative teams in project management are well suited for these roles.
This is because they know how to bring diverse individuals together under one umbrella while overcoming obstacles that would typically halt progress forward.
Such an individual would have experience harnessing the diverse capabilities of his project team members and other stakeholders.
Potential employers will be seeking someone who has a history of building bridges across companies, not just within a single company.
Hiring managers/companies
To get involved with multidisciplinary challenges, you must first decide which organization is trying to tackle that specific problem to apply directly to them (most like want volunteer work before considering a paid position).
Many websites post opportunities for dedicated volunteers to help solve big problems like Charity Works Foundation, Idealist, Current Corps, DoGooder & All for Good Initiative.
Regarding finding out about companies that offer project management careers, check out various digital job boards or listings sites such as Beyond, Monster, Indeed, Glassdoor, and JobisJob.
Note: Before applying for a job, it's wise to take some time and learn about what kind of company you want to work for, but at least skim their website.
Also, you should understand their mission statement, core values, and any projects they're currently working on – it's better than sending out blind applications.
Identify challenges that require strong project management
If you're interested in getting into complex project management work but not sure where to start, search the Internet pages about various project management job titles to know the details involved.
Applying For Internships in Project Management
Now that you have your degree, what's next?
If you're asking yourself how to break into project management as a new grad, then we've got good news for you: internships are a great way to jump-start your career in project management.
At first, it might be tempting to want to leap right into full-time project management roles when you haven't had much experience yet, especially about risk management (a crucial factor in project management career growth) and project planning.
Interns who take on an internship in project management can learn quite a bit about what PM looks like outside of school.
Here's why many companies love hiring interns and why you'll benefit from applying for one after graduation.
It's also worth mentioning that passing your PMP exams and obtaining your project management certifications may help your resume too!
The number of hours of experience you gain while working as an intern will also give you an added advantage towards your career path success.
Career Paths In Project Management
For most people, there's a point at which entry-level no longer exists – for some; it happens when they're hired after college; for others, it could be ten years into their careers.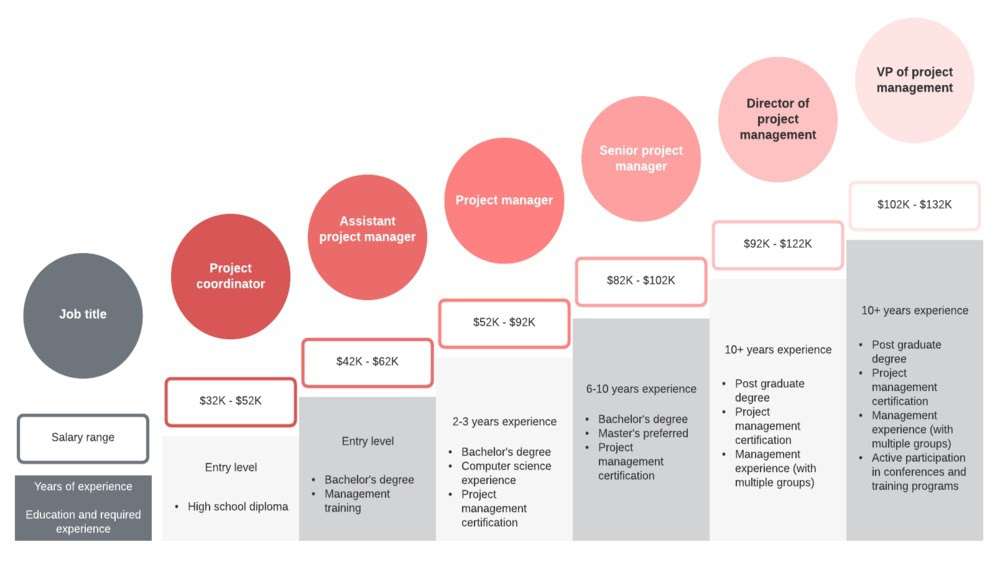 If you want to delve into project management in your early 20s, you need to know that you may not start at senior project manager levels.
You might start as an assistant and work your way up from there—but if that doesn't appeal to you, consider getting a master's degree and beginning as a junior project manager instead.
Or maybe you have an entrepreneurial streak: why not start something on your own? Maybe small projects for starters.
There are tons of small businesses run by young professionals who use them as vehicles to learn about what it takes to manage projects.
It can take time to get established, but the chances are good that you'll have staying power if you succeed.
And, of course, there's freelancing or consulting.
It pays better than entry-level positions, but once again, you'll have to make your opportunities happen (or rely on word of mouth).
That said, the below is a typical first job held by those entering project management through a traditional path.
Using your bachelor's degree to get into project management
Many junior positions for non-project managers end up being more appropriate for experienced mid/senior-level project managers with specific skills than new hires.
At a startup, you might find yourself trying to balance what's best for your team and what's best for your client, when in fact, you should be optimizing both.
Suppose you're in a position where senior leadership constantly reaches out to you for advice or updates on status reports.
In that case, that's another warning sign — you may have been hired at a junior level so that they could justify having an employee in that role (and it doesn't help if those higher-ups are telling you how great things are going).
It sounds harsh, but those situations can be (and often are) training grounds: once someone offers something better, take it and move on.
The entry-level job market moves quickly, after all!
One way to rid burnout is to get interested in other tech areas outside your day job.
Maybe you started off wanting to work on mobile apps and got caught up in projects involving cloud computing or machine learning instead; it happens!
Keep growing as a developer by creating side projects that let you experiment with other languages or frameworks, build connections via meetup groups, etc.
That will keep fresh air flowing into your professional life and add additional experience to your resume.
Project Management Skills
There are a variety of project management skills that one must acquire to become a good project manager.
Some skills need to be developed over time while you instantly learn if they are not already within your repertoire.
Each skill's relevance depends on who you ask and which style of management you prefer, but there are some core concepts that I have found to be invaluable in all situations.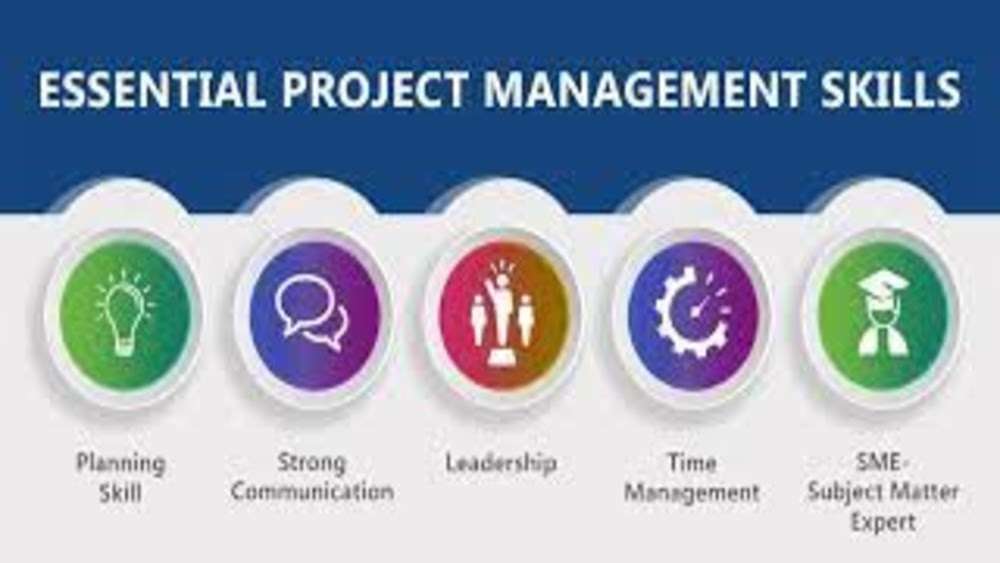 You can apply some of these concepts across disciplines and industries if you know how to adapt them to their unique circumstances.
Here is a list of some project management skills:
List every possible way someone could complete something to determine the best-case scenario (and most realistic), i.e., traveling vs. working remotely vs. co-working space.
Brainstorm ways to carry out tasks
Work backward from deadline/deliverable to determine priority/time frame for tasks needed for completion.
Establishing benchmarks or goals ahead of time so that people know what needs to happen next and when it needs to happen
Document everything related to a given project, including timelines, priorities, issues encountered, decisions made, etc.
Examples include videos, picture collages, interviews, surveys, or anything else pertinent to achieving whatever was decided upon as an end goal.
Set a path for yourself and your team as an authority through your communication skills e.g.producing a book because no other resource gives.
Such helpful information on the specific subject matter establishes you (or company) as experts in those areas even before anyone becomes aware of you publishing content online.
Sharing interesting facts about yourself or experiences via status updates then connecting those posts with resources that support whatever fact/topic you wrote about, so followers have more information at their fingertips than what was provided solely through status updates alone.
Creating lists such as My favorite movies or books: Top 10 categories; or things I've accomplished during my lifetime.
Organizing ideas into categories then sorting/grouping relevant items under headings ensures everyone has a clear sense of direction about what needs to get done and why.
Of course, those are just some examples, but again, these skills aren't necessarily easy to develop overnight.
If you want people to follow your lead and adhere to deadlines, you must demonstrate mastery of the above online and offline skills.
Project management experience provides an opportunity to improve your business acumen by seeing how a real-world project runs from start to finish.
Project Management experience often involves several hours of troubleshooting or debugging complex projects giving you an advantage over other individuals because it will help you make more informed decisions about projects when managing them in your future roles.
In addition, taking project management courses as part of your skill set can also help demonstrate your competency in handling specific projects during an interview.
An experienced project manager at Microsoft earns $165,859 yearly.
If you take a job as a project manager for Wells Fargo Bank, your salary will be much lower.
Wells Fargo pays its project managers an average of $87,000 a year.
The workweek for both jobs averages around 40 hours, but some PMs log more hours than others to meet client demands and deadlines.
To become a qualified candidate for either of these positions, you'll need relevant education and related experience.