Hi everyone, welcome to the most in-depth and comprehensive article on project management tools.
As a PM, knowing how to use these tools will not only enhance your overall productivity but also give you an edge over your colleagues and/or competitors.
So read this article carefully to the end to know all about the tools that will save you time as a project manager.
In this guide, we will answer the following critical questions.
Let's dive right in.
When we talk of project management tools, the first thing that pops to most people's minds is top project management software like ClickUp, Asana, Slack, Trello, Zoho projects, Dropbox, Monday.com, Microsoft Project, and Jira, among others.
That's all well and good.
But did you know that there are more project management tools in the market?
There are numerous types of tools for organizing project management in teams and others for personal project management.
There are also resource management tools for project management as well as project planning tools and the list goes on.
Did you also know that project management tools save employees more than 498 hours of work time annually?
Statistics show that IT projects in the US lose between $50-$150 billion for every project due to delays caused by ineffective project management tools.
Successful project management professionals use different PM tools like Gantt charts, Kanban boards, workflows, spreadsheets, dashboards, smart sheets, and project management software.
These tools are used to track, analyze, streamline and monitor projects more effectively.
But before we proceed, let's start with the basics.
What is Project Management Tools?
Project management tools are dynamic applications and systems that help project teams plan, organize, evaluate, monitor, automate, and manage simple and complex projects.
These intuitive and collaborative tools improve productivity, enhance efficiency, save money, improve transparency and promote the efficient use of resources during a project.
But how do you know what tools to use for a specific project for better results?
We know you'll ask this, so we came prepared to help you understand how to choose the best tool that will solve your project management challenges in this next section.
How Do You Choose The Best Project Management Tool?
An effective project management tool will help you run your projects better, achieve project goals faster and save a boatload of cash.
But how do you choose the best management tool for your project?
Consider the following vital factors before settling down on a tool for your project.
Not all tools are free, and some tools cost a pretty buck.
It's important to consider your project budget when shopping for a good management tool.
Simple projects don't require high-end tools, while complex projects may require more advanced systems.
Don't compromise on quality, though.
Remember, cheap is expensive, especially in project management.
An ideal PM tool should fit into your project pricing module without causing severe financial strain.
Use free project management software if your project budget is severely limited.
Do you need a PM tool with real-time notifications?
Or a tool that requires permission to access?
Your needs will definitely play a huge role in choosing the most appropriate tool for the job.
If you need a tool that safeguards sensitive information, using a permission-enabled project management app is a good idea.
Consider your project needs to determine the type of functionality you require from your PM tool before making the final decision.
Are you running a remote software development project or location-based construction job?
Or are you overseeing a construction project on-site?
The type of project you're undertaking will directly affect the choice of a project management tool.
A whiteboard can work effectively for a simple localized project, while a more complex project may require advanced project management software.
Cross-platform functionality
Imagine using a tool that works on some devices and fails on others.
It will be a real catastrophe, right?
When choosing a tool to manage your project, consider its compatibility across different platforms and devices.
An effective PM tool should work across all platforms (web and mobile) and all Operating Systems (android, ios, and computer systems)
Which Problems Do Project Management Tools Solve?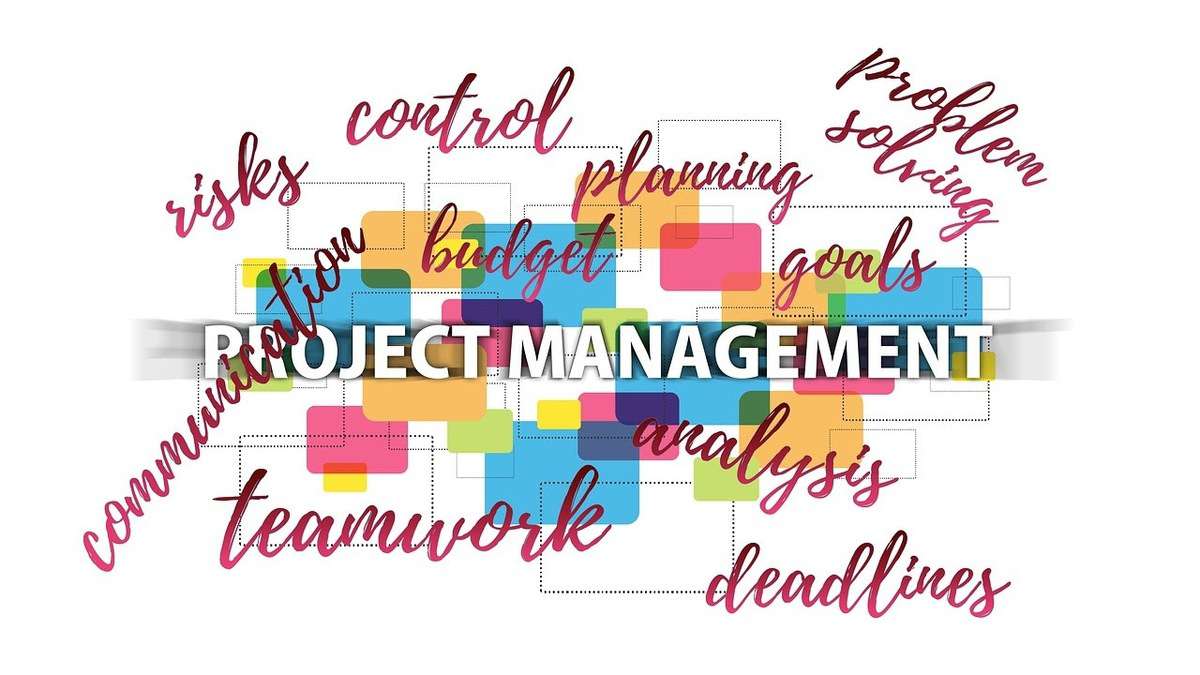 Every machine or tool ever invented aims to solve a problem and make work easier.
That's the case with the best project management tools as well.
Project management tools solve various problems that surround a project.
Project challenges include;
Scope creep refers to the gradual increase of project deliverables over time.
Scope creep mainly occurs due to poor communication between project teams.
To prevent scope creep, use a project management tool that clearly defines project deliverables, tracks project progress, generates progress reports and enhances collaboration between team members.
Complex projects often involve many moving parts and large teams.
A communication breakdown within a project will cause project delays, loss of funds, poor quality products, and inefficient resource allocation.
To solve communication problems, use a PM tool with real-time communication and collaborative ability.
Budgeting is a big issue in most projects.
49.5% of project managers tout project costing as the biggest project management challenge they face.
Employing effective project planning systems, proper documentation, and budgeting software can help you create realistic budgets that will last through a project lifecycle.
Additionally, budget-making tools allow you to get approvals and permissions from stakeholders faster since the budget data points will be well presented.
Unclear project goals and milestones
A project without a clear end goal is doomed to fail.
Clear goals and milestones are excellent roadmaps that help project teams achieve project targets punctually and cost-efficiently.
Having well-defined goals allows you to monitor and track project success more effectively.
Efficient project management tools will help you and your team identify project milestones and end goals.
Most management tools split projects into manageable chunks with realistic goals that help projects move along.
Unrealistic project timelines
Impossible project deadlines are a common issue that severely affects project quality.
Most project owners and stakeholders usually insist on projects taking the shortest time to save on material and staff expenses.
And even though completing the project on time is a plus for the owner, it places undue pressure on the project team members.
An excellent way of determining the best project length is having consultative discussions between stakeholders and teams.
Using agile project management tools will solve timeline challenges by effectively tracking time and measuring project velocity in a single sprint.
Managing both large and small teams in a project is a big headache to project managers.
The staff often becomes unproductive due to poor communication, unclear goals, and ineffective productivity systems.
One way of solving this problem is using kanban boards which are workflow charts that display project progress.
These intuitive task boards help visualize the status of projects and also in time tracking.
Project management software also works great by creating manageable timesheets that track each staff member's time-task relationship.
How long a project takes entirely depends on the time tracking methods a project employs.
Adhering to project timelines improves the project's quality, reduces expenses, and motivates project teams.
Time management software, timesheets, and worksheets will help keep your projects on track.
Characteristics of Good Project Management Tools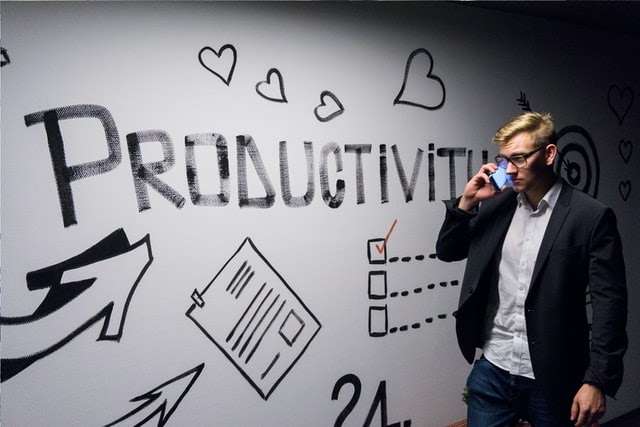 For a project management tool to be effective, it must possess some basic features, which include;
Ease of use
Effective PM tool must be easy to use with detailed tutorials and an easy-to-follow onboarding process.
Fair pricing
Since PM tools are used by freelancers and established companies alike, they should be pocket-friendly.
Free plans for a trial phase is common among most of the major PM tools
Task management abilities
Effective workflow management is a major concern across most projects.
An efficient management tool should have some form of task management mechanism.
Collaboration tool
Since projects involve different team members, a good PM tool allows project members to coordinate, communicate and coordinate easily.
Instant messaging abilities
Projects need a lot of information sharing to ensure that the project objectives are achieved.
PM tools that allow users to share information in real-time reduce confusion and enhance transparency.
Project tracking abilities
At the heart of any management tool is the ability to track project milestones, budgets, and deliverables.
Project tracking allows stakeholders, project managers, and team members to identify problems and possible solutions quickly.
Information sharing
All projects thrive on data, and sharing files and docs is critical for project success.
Most project management tools integrate data-sharing templates in their systems.
Integration
The modern-day project manager uses a multitude of software and digital platforms.
An efficient tool for project management must seamlessly integrate across different systems and platforms.
A project management app that runs on both android and ios platforms adds more value to a project.
The Best Project Management Tools
There are a plethora of project management tools that all serve different purposes.
The best tool for the job will depend on the project stage, project deliverables, and organizational structure.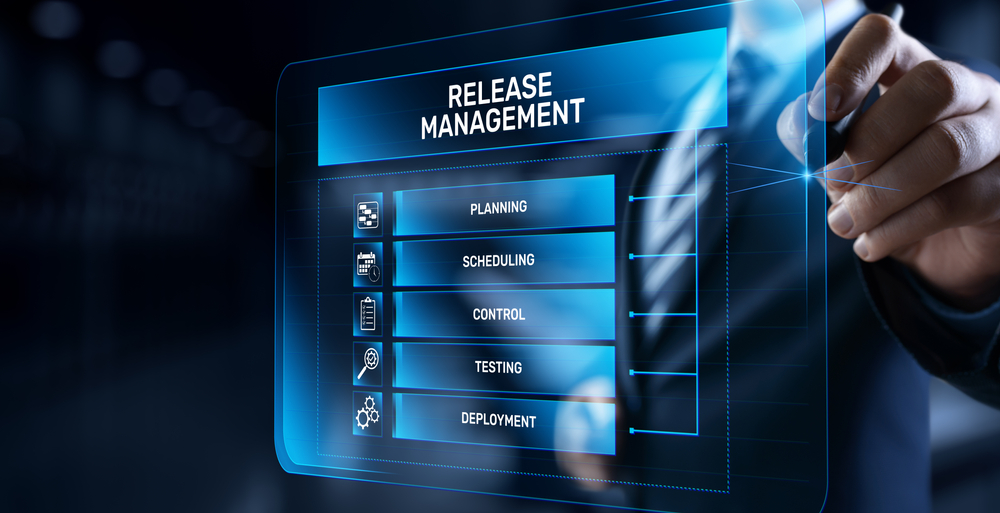 The five basic phases in a project are initiation, planning, execution, monitoring, and controlling.
Each of these phases uses a different type of project management tool.
Here is a deep analysis of the common management tools.
Almost if not all project management professionals have some experience with Microsoft Excel or Google docs spreadsheets.
A spreadsheet is a computer application used to represent data in a tabular form.
Spreadsheets are vital for visualizing, tracking, and monitoring a project's scope, tasks, and various activities.
Some common uses of project spreadsheets include:
Project tracking
A project tracking spreadsheet is a visual project management tool that helps project managers track and monitor projects.
A good tracking spreadsheet contains the task, percentage of work completed, owner of the task, start and end dates for the task.
All this critical information helps managers to monitor and track project progress easily.
The excel spreadsheet is widely used for project tracking.
Budget formulation
A project budget spreadsheet is a tool used to estimate and formulate effective project budgets accurately.
Budgets are essential throughout each phase of a project as they ensure the proper flow of resources, measure project performance, and track expenditure.
Additionally, budgets are necessary when seeking fund approvals from project stakeholders.
Time tracking spreadsheet
Time tracking during a project is essential for HR, payroll, project status reports, billing clients, and fulfilling statutory obligations.
Time tracking will help you streamline project operation, utilize human resources effectively, promote adherence to timelines, and measure project efficiency.
You can effectively track time using automated timesheets that contain columns for tasks, task owner, start and end times for individual and group activity.
Work breakdown
A work breakdown template is a visual task list used to organize a project's tasks and subtasks.
The breakdown spreadsheet is a versatile project tool that improves time management and project efficiency.
A work breakdown spreadsheet contains a comprehensive list of project tasks, dependencies, resources needed, task status, and due dates.
Project documentation
A normal project, whether big or small, will always have tonnes of documents.
A project needs lots of data to keep moving, and a document spreadsheet is a great tool for keeping everything organized.
Project documents include checklists, action plans, business proposals, to-do lists, budgets, and project status reports.
The document spreadsheet contains a list of all project documents, a brief description of each document, a live link to the document, and the document owner.
Gantt charts are user-friendly visual pie charts used on projects with strict timelines and project dependencies.
These collaborative charts help you track and monitor your project by including tasks and timelines in one central hub.
Gantt charts are especially useful for simplifying complex projects.
The simple Gantt chart layout consists of a tasks column and a waterfall timeline.
The Gantt chart layout helps project managers visualize projects in real-time, determine correlations between tasks, and manage resources effectively.
Project management software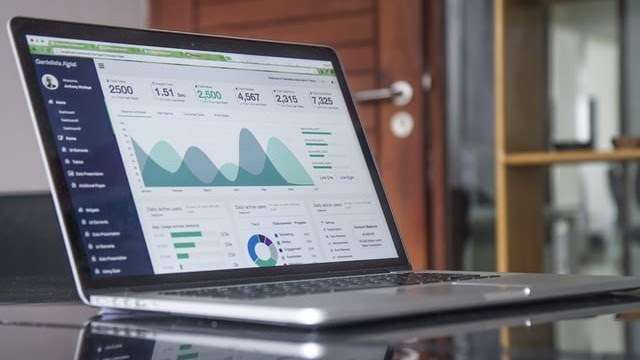 Whether you're launching a new project or continuing with an old one, project management software is integral for your project success.
Software programs like Trello, Wrike, Zoho projects, Slack, Jira, Basecamp, and ClickUp help PMs plan, schedule, organize, track and monitor projects.
These collaborative online project management tools are widely used across a broad range of projects and industries.
Project management software is used for:
Resource management by effectively deploying the human and material resources across projects ex Monday.com, smart sheet, etc
Schedule and plan projects. These management tools use automation to create effective workflows and plan projects using inputs from project teams ex slack, Trello, Asana.
Improve collaboration between team members, stakeholders, and external teams using Google docs, Jira, Microsoft project
Track, monitor, and evaluate a project's progress.
Project time tracking
Formulate work management plans
Streamline and improve project flow ex smart sheets, to-do lists, kanban boards.
Most project management software programs are cloud-based, user-friendly, and work across different platforms.
These intuitive computer programs pack a punch and make project management easy even for the non-techy project managers.
A network diagram visualizes a project's tasks and events used to calculate the optimum project critical path.
Typically a network diagram contains a list of project tasks and dependencies plus the expected end date for each.
The network diagram features arrows and boxes containing different tasks.
This visual tool shows the interrelationship and interdependence between the different tasks within a project.
Network diagrams break down complex projects into logical sequences of events that allow projects to move on smoothly.
There are two main types of network diagrams:
Arrow network diagram
Activity on nodes network diagram
Both these network diagrams aim to provide a realistic project timeline and include early starts, late starts, early finish, late finish, and slack values.
Network diagrams are often used in the planning stage of projects and provide an alternate path a project can take to achieve successful completion.
A project manager can use a task scheduling program to create an automated network diagram.
A work breakdown structure (WBS) is a visual management tool that breaks down complex projects into well-defined work packages.
A WBS shows the correlation between each project deliverable and the task needed to achieve that task.
Here are the main functions of a WBS:
Clearly define the scope of a project
Break down complex projects into manageable work packages
Visualize a project and provide a clear road map of effectively tackling project tasks.
Facilitate the formulation of practical work plans and schedules that promotes the effective use of resources.
Streamline the task management process within a project
The WBS is a popular management tool used by different types of project managers.
Kanban boards are Japanese-inspired agile project management tools.
A kanban board is an interactive tool that uses a visual digital or manual task board.
These interactive project boards help project managers visualize project workflows, improve task management and reduce lags in productivity.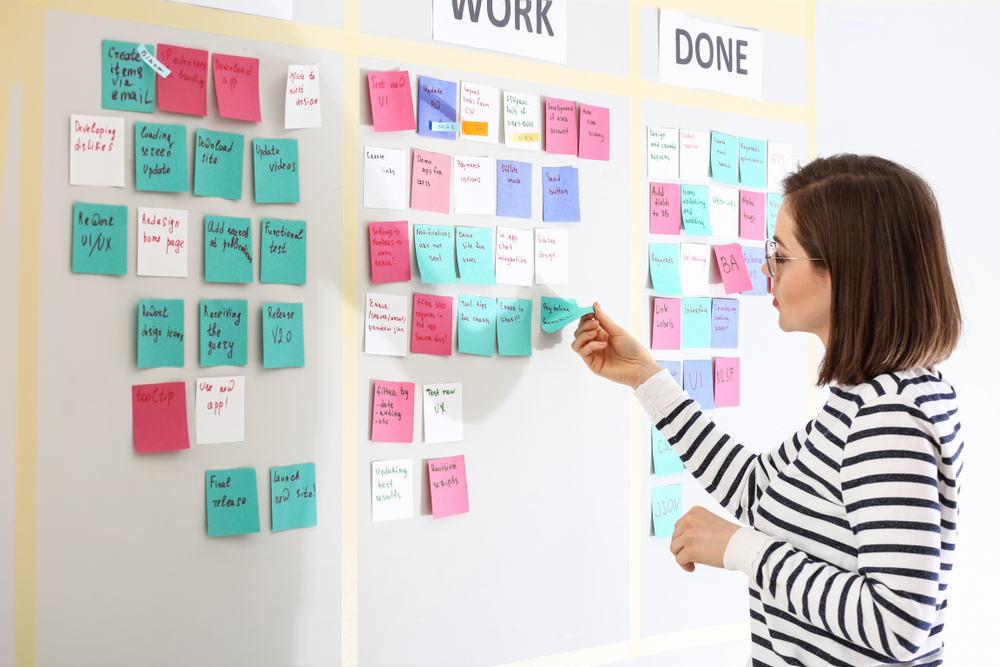 Here are a few advantages of Kanban boards:
Improve visualization of project workflows
Reduce project team burnout by considering the capacity of team members to take on extra duties.
Enhance team collaboration
Reduce wastage by focusing on the best lean management systems
Improve team efficiency by assigning duties to the most qualified team members.
Kanban boards typically consist of three columns,
To-do list which contains all the scheduled tasks
In progress column, which contains tasks currently being undertaken
Complete/done column for those tasks that have been successfully concluded.
To get the best results from Kanban boards, you need to understand your project deliverables and staffing needs clearly.
Kanban boards are widely used in the manufacturing sector to track and manage tasks.
Companies like HP, Zara, and Spotify extensively use Kanban boards to manage their project workflows.
A dashboard is a project management (PM) tool that gives a comprehensive, 360-degree visual overview of project tasks, data, and other vital key performance indicators(KPIs).
The key features of a project management dashboard include:
Resource allocation component
Invoicing and costs section
Milestone tracker
Project progress reports
Time tracking section
Workload calculator
These user-friendly and intuitive dashboards summarize a project's main data points in a simple visual table.
Automated project dashboards feature a simple drag and drop feature that allows you to assign values in the different custom fields effortlessly.
Dashboards allow project managers, stakeholders, and team members to track, monitor, and evaluate a project's KPI.
Here are some advantages of using a project management dashboard.
Improve communication and collaboration within the project.
Track progress of your projects
Improve task distribution between team members
Help in budgeting and monitoring expenses across the project.
Reduce scope creep by highlighting the project's priorities
Project dashboards templates can be used as computer programs and mobile apps on ios and android devices.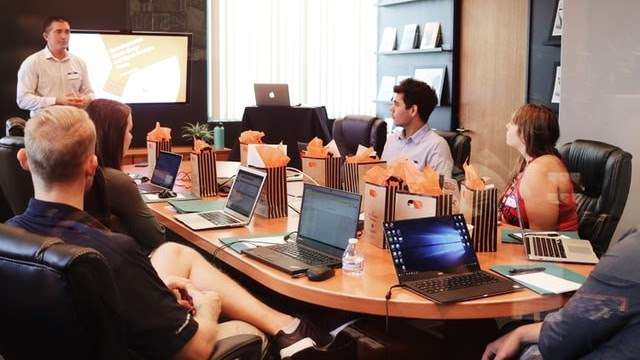 A project timesheet is a visual representation of tasks assigned to different team members, the amount of work done, the amount of work remaining, and expected due dates.
In essence, a timesheet is a task log that shows the project manager the progress of tasks within a project.
There are different timesheets, including daily, weekly, monthly, personal, and group timesheets.
The basic template is constant across all timesheets, with the goal being to provide task data for easier task tracking and management.
By properly using a timesheet, projects can maintain their budgets, improve productivity and meet project deadlines.
Additionally, timesheets enhance teamwork by clearly defining tasks and their respective owners.
A smartsheet is a real-time user-friendly digital project tracking software that borrows heavily from the spreadsheet template.
Smartsheets are great for project management professionals handling complex projects with numerous moving parts.
Smartsheets are used to;
Delegate tasks to different team members, which improves project workflows
Create effective workflow automation. Smartsheet project templates allow you to input instructions that modify project status reports
For example, if a team member marks a task as complete, smartsheet immediately alerts the manager to update the status board
Data sharing between teams. Smartsheet creates a collaborative workspace where images, files, and other project docs are shared from a central hub.
Smartsheets can manage unlimited projects, allowing project managers the flexibility to view information across different projects simultaneously.
Smart sheets are widely used in project management for both complex and simple projects.
And unlike spreadsheets, smartsheets offer enhanced functionality to users by merging excellent features of high-end PM tools with the practicality of a spreadsheet.
There you have it!
It's the end of our in-depth guide on project management tools
It's clear that without an effective project management tool, your project is doomed to fail.
And while there are hundreds of PM tools and software in the market, only a few will work effectively in your project.
Identify the best management tool based on your unique project needs and use it correctly.
It's okay to try out different tools and software until you find the perfect product for your project.
We hope that this exhaustive write-up will help you choose the most suitable project management tool for your project.
You can browse our blog for other expertly written project management related articles