Hi everyone, welcome to today's article where we enlighten you on the project management exam.
After reading this illuminating guide, you will have all the tips and tricks to pass the project management professional exam.
You'll also learn all the necessary strategies and insights into prep courses and training programs necessary to pass your exam.
Here are the key aspects we'll discuss in this article:
Get all the top info on PM exams right here; let's go!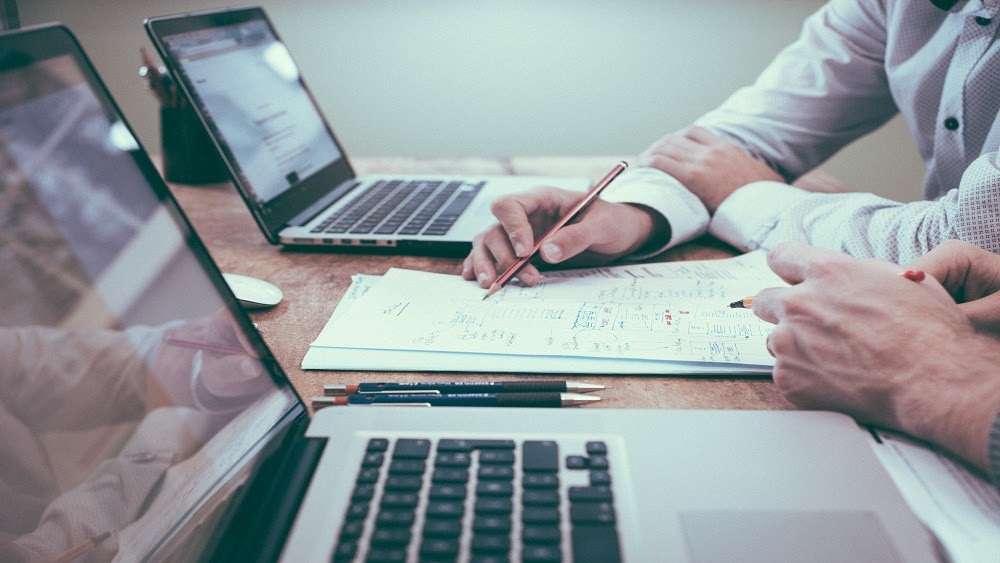 Project management professional examination is a globally-known Professional exam offered by the Project Management Institute, Inc.
It's one of the eight designations offered by the PMI.
Some other popular credentials offered by the body include the Certified Associate in Project Management (CAPM), PMI-ACP, and PgMP.
Each of these certifications has its areas of focus.
For instance, the PMP certification aims to recognize individual competence and ability to execute project management roles satisfactorily, specifically in leading and directing projects.
This certification is exclusively reserved for experienced project managers who have track records of successes in the past.
In other words, if you don't have project management experience, this examination might be a hard nut for you to crack.
The PMI test is centered on the Project Management Body of Knowledge (PMBOK).
Most PMP exam questions are usually set from "A Guide to the Project Management Body of Knowledge," popularly known as the PMBOK Guide.
The guide remains the most invaluable material for PMP exam preparation.
PMP certification holders are highly respected and open to numerous opportunities in the industry.
But before you can earn this professional certification, there are some eligibility criteria you must meet.
For instance, the PMI states that this certification is open to applicants responsible for every aspect of a project in a project cycle.
You should also be experienced in leading and directing multi-functional project teams in meeting the triple project constraints—cost, time, and scope.
You must have at least 35 hours of project management education to sit for this exam.
If you have a bachelor's degree (a four-year degree certificate) or its global equivalent, you need a minimum of three years' experience in projecting leading and direction.
However, if you have a high school diploma, you must have spent at least five of the last eight years directing and leading projects before you'll be eligible for this examination.
If you don't meet these prerequisites, it will be almost impossible for you to earn this professional certification.
Here are some critical pieces of information know about this exam:
PMP Exam Format
First, you'll answer 180 questions, comprising multiple-choice, fill-in-the-blank, matching, multiple responses, and hotspot questions.
It used to be 200 questions before the 2021 PMP exam.
It takes 3 hours, 50 minutes to complete the new PMP exam 2021.
PMI members are to pay $405, while non-members are charged $555 to register for the PMP exam.
It means that despite changes to the exam format, the PMP certification exam costs remain unchanged.
PMP Exam Dates 2021
The examination holds whenever you're ready for it.
Your PMP exam schedule is a year from when your application is approved; there's no specific date for it.
You should choose a date that gives you ample time to prepare and write the exam.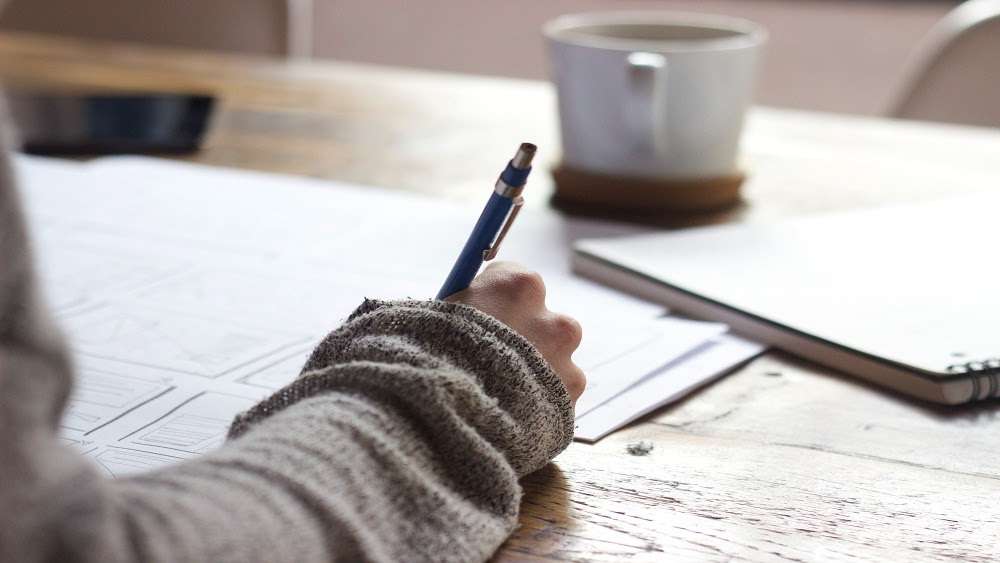 The PMP certification is centered on three domains.
Before changes to the PMP exam in 2021, it used to be five.
Let's look at the new PMP domains.
People
The current PMBOK version you'll use for your PMP exam prep explains the soft skills you need to edge out competitors in today's highly dynamic business environment.
It covers 42% of the questions.
PMP Processes
This domain emphasizes the need for technical know-how to execute projects successfully.
It takes 50% of the exam.
Business environment
It explains how organizational strategies are linked to projects.
8% of the exam questions are based on this segment.
The examiners added content spanning the value delivery spectrum in the most recent PMP exam questions, including hybrid, predictive, and agile approaches.
All the PMP exam changes in 2021 make it more organized and detailed.
To know more about the PMP certification requirements 2023, visit the PMI website to download the Examination Content Outline.
How to Study for PMP Exam
It's always one thing to know what you need to pass an exam and another to prepare for the ace.
Since you can access the examination content online, studying for the PMP exam has become more accessible.
However, to make sure you pass the PMI PMP exam in your first attempt, you should follow these instructions as given by the Project Management Institute:
Study the PMI handbook thoroughly.
Familiarize yourself with the PMP exam content outline 2023.
Avoid imaginative studying and take advantage of numerous exam preps online.
One results-oriented way to prepare for the new PMI exam is to familiarize yourself with sample questions.
Take as many PMP practice tests as possible.
Mastery comes through consistency of practice.
Search "PMP practice exams 2021" – you're sure to find loads of materials.
Enroll in a PMP exam prep course with an accredited Registered Education Provider (R.E.P).
The R.E.P tutors are familiar with the PMP new exam and can guide you to success.
In the subsequent section, we'll provide you with a list of PMI authorized training partners who can reliably give you a clear picture of the 2021 PMP exam prep.
If you study well, following all the insights we've shared here with you, asking the question: "is PMP hard?" will become a thing of the past for you.
Even if you're very busy, you can still participate in project management training on the go through Android and iTunes exam prep applications.
Beyond the credentials, this project management training helps you understand project fundamentals, communicate with stakeholders, procurement processes, PMP principles, methodology, agile, and scrum practices, among others.
If you focus on passing the exam alone, you're only cheating yourself.
The knowledge you garner during your preparation for the exam is what gives your PMP certification meaning.
If you glance through the exam content outline, you'll discover that it's meant to impart knowledge.
Finally, study the current PMBOK Edition thoroughly.
Take the quizzes in the guide and online to further prepare for the exam.
Get used to the PMP study materials by scheduling quality time daily to study them.
Schedule PMI exam prep weekly goals and keep to them.
Also, carry your friends, colleagues, and relatives along so they give you time to study and make you accountable for everything you do concerning the exam preparation.
Once you schedule PMP exam time, be disciplined enough to abide by it.
Meeting the requirements for PMP certification isn't the problem, but devoting time to study the course materials.
Trusted Training Providers for PMP Exam Preparation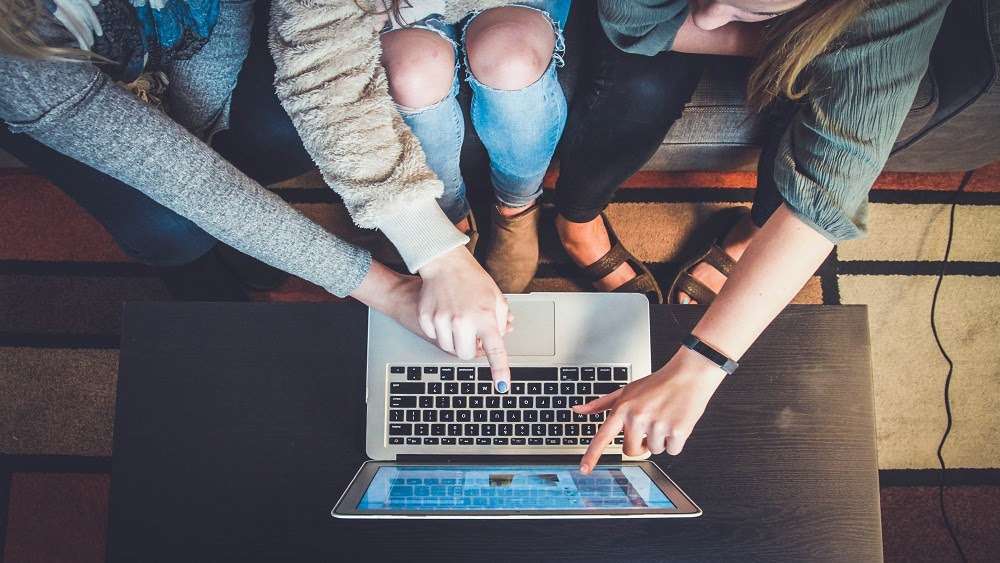 Before you enroll for PMI exam training, make sure you consider the antecedents of the training providers because some of them don't live up to their promises.
An ideal PMI exam prep course must be interactive and value-laden.
The tutors must demonstrate understanding of the PMP PMBOK Guide and expertly explain the facts in it.
To ensure you don't choose wrongly, we've helped you with a list of trusted trainers:
This Firm is a PMI authorized training provider and has proven its worth over time.
Enrolling with this institution ensures you have the required 35 contact hours.
You don't also have to bother about PMP test costs as they give you access to four simulation test papers with 180 questions each.
They also make their classes highly interactive through experiential learning.
As proof of their integrity and worth, they also promise dissatisfied learners a 100% refund without asking questions.
Perhaps, there's no better way of describing an exceptional training provider!
The company also guides you through your PMP exam registration and gives you access to valuable materials from the Project Management Institute, Inc.
Once you know you will get most of the resources free, you wouldn't bother asking "how much is a PMP certification," a question borne out of financial constraints.
The authorities adopt PMI PMP certification requirement 2021 as their prerequisites to ensure that unqualified persons don't register for the course.
All applicants must have a bachelor's degree, associate's degree, or global equivalent before training.
It shows class and commitment to high standards.
Project Management Academy
This Academy is also an authorized training partner and offers all the incentives mentioned while discussing Simplilearn.
It also has thousands of five-star reviews and a 100% refund policy.
By participating in their course, you meet the required 35 hours of continuing education.
The Academy breaks down complex project management topics simplified to learners, boosting their confidence in the process.
However, if you're patronizing this Academy, you must ask the question "how much does PMP certification cost?" before going ahead with your plans.
It cost much with this Firm, even at a discounted rate of $1,995 for the course.
However, it is worth the price; they practically spoon-feed trainees through instructor-led learning to ensure they pass on their first try.
They provide you with the PMP example, a prototype of what the PMI requires of you.
The PMI also endorses this course.
They have a range of project management courses lined up on the platform to help you adequately prepare for the PM examination.
They offer different courses such as Agile Foundations, strategic thinking, leadership, and technical project management.
If you have a low budget for your preparation but still want to get the best, LinkedIn Learning remains your best option!
Rich Resources for PMP Exam Prep
There are numerous resources online to help you prepare well for this examination.
It doesn't matter your learning preference; you'll find one that suits your taste well.
Below are some valuable materials you resort to: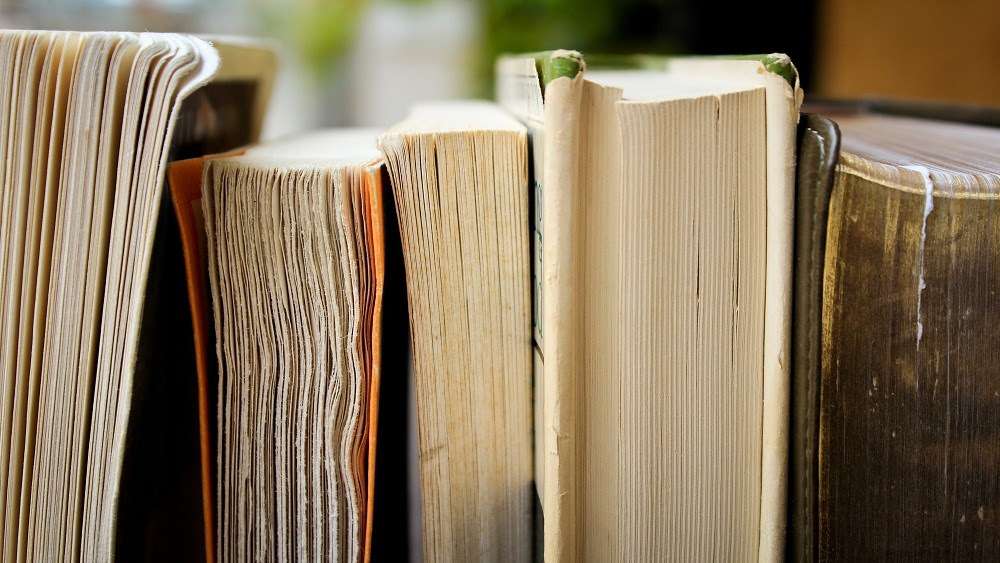 If you genuinely want to pass the PM exam, having this guide is indispensable.
The PMBOK 2021 covers all the areas you need to know before going to the testing centers.
This PMP Book 2021 is the latest version of the PMBOK Guide; it gives an insight into the changes made to the course.
You may also check for application guides in this book or search for "PMP application examples 2021" online to know how to register.
You can take the PMP online exam anywhere you like.
Some books break down the PMBOK Guide, Seventh Edition, in plain language and style.
You can read such books to understand the technicalities of the profession as captured in the guide.
We cannot name all these books in this guide, but there's never a shortage of these on the internet.
Download PMP Exam Prep Videocasts
If you're an audio-visual learner, this resource will prove invaluable to you.
It makes it flexible for you to study on the go.
Some Professionals are extremely busy while others don't like to read books; no wonder podcasts have become increasingly popular over the years.
This is cost-effective, and you can either buy or make one for yourself.
This material gives room for partnership; you can peer with another person preparing for the exam to test each other.
Now that we've gone through various exam prep materials let's look a little deeper into ace your exam.
How to Pass Project Management Exam
Perhaps, the question still on your mind is: "how hard is the project management professional exam?"
Well, if you don't know the strategies to pass the exam, it will appear as an insurmountable mountain to you.
With the tricks, we will provide you here and what we've discussed so far, you'll discover that you can make the examination a walkover.
Draft a study plan that works for you and stick to it.
Divide the Project Management Body of Knowledge Guide into sections and study it for six months.
Give attention to key points to comprehensively assimilate the course content and commit it to your long-term memory.
With that, no matter when the PMP exams schedule is, you're prepared to sit the examination.
You may also create personal abbreviations of concepts and memorize them over time.
Some of the components you should prioritize include values bothering on sigma and estimate ranges, sources of conflicts and conflict resolutions, formulas, project closing checklist, acronyms, and motivators.
The examination covers the aspects mentioned above.
Don't be distracted while studying; it's not the best time to multitask.
Preferably, you study for 50 minutes and observe a 10-minute break in each interval.
It will refresh your mind and replenish your body for the intellectual task you're undertaking.
Take mock tests with various types of questions to familiarize yourself with the exam format.
Apart from meeting the PMP requirements 2021, you should know how to study right to get the desired results.
But there's no gainsaying that if you closely follow the hacks in this article, you'll pass the examination at a go.
How project management exam is graded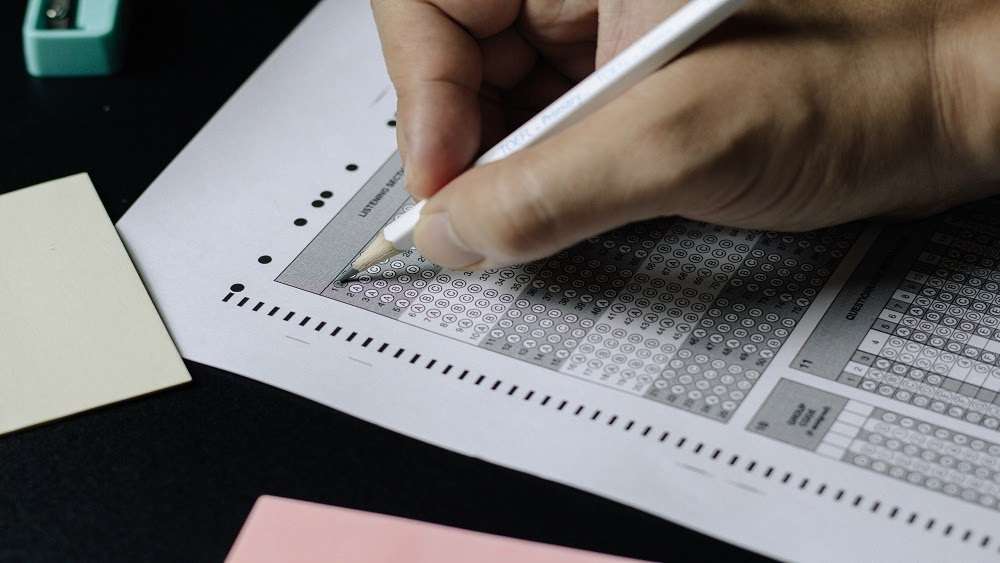 The exam is graded on proficiency levels thus: proficient, moderately proficient, and below proficient.
Those "below proficient" failed and will have to retake the examination.
This explanation is the only known official grading system of the Management Institute.
How to get PMP certification fast
One common question people usually ask is: "how long does PMP certification take?"
We will not only tell you how long to get PMP certification; we'll also tell you how you can get it very fast.
Another commonly asked question by curious minds is, "can I take the PMP exam without experience?"
For the latter, the answer is exclusively NO; years of project management experience are part of the eligibility requirements for the application process.
And for the former, you have to know that the PMP exam is one of the most demanding professional exams.
Hence, you have to be strategic and calculative to get your certification fast, and it can happen within 30 days!
First, there are no shortcuts to the prerequisites; you can't take the examination if you don't have the requirements.
If you meet the requirements, fill up the application form carefully so there won't be any need for revision or outright rejection.
You'll get a passing audit within two to three weeks.
Nest, draft a 30-day study plan and include many mock-up tests in it.
Dedicate the first two days to study Project Management Framework and about three weeks to learn PM knowledge areas.
In every study session, jot down the key points and form acronyms.
Then, dedicate time to master the 49 processes PMP contained in the PMBOK Guide.
You may draw the processes on a sheet daily to master them quickly.
Finally, participate in all available PMP exam simulators.
Documenting your PDUs after the PMP certification exam
Passing the PM exam is just a stage in becoming a project management professional as you still have to do some other things to maintain the certification.
The certificate-awarding body requires you to adhere to the Continuing Certification Requirements (CCR) program by paying your annual membership renewal fee.
More importantly, you're also to earn professional development units (PDUs) because you need to report 60 units every three years for certification renewal.  
Participating in online project management courses or listening to relevant podcasts will earn you free professional development units.
You may also volunteer in your local PMI unit.
Most importantly, you should know how to document your development units.
The Institute gives a detailed guideline on how to document them in its PMP Credentials Handbook.
You may also report your PDUs online through Continuing Credential Requirement System as provided by the Management Institute.
It's crucial to document your units to remain in good standing meticulously.
Continuing education units are very crucial for every PM Professional.
We know that you wouldn't like to lose your certification after putting a great deal of effort into passing the exam.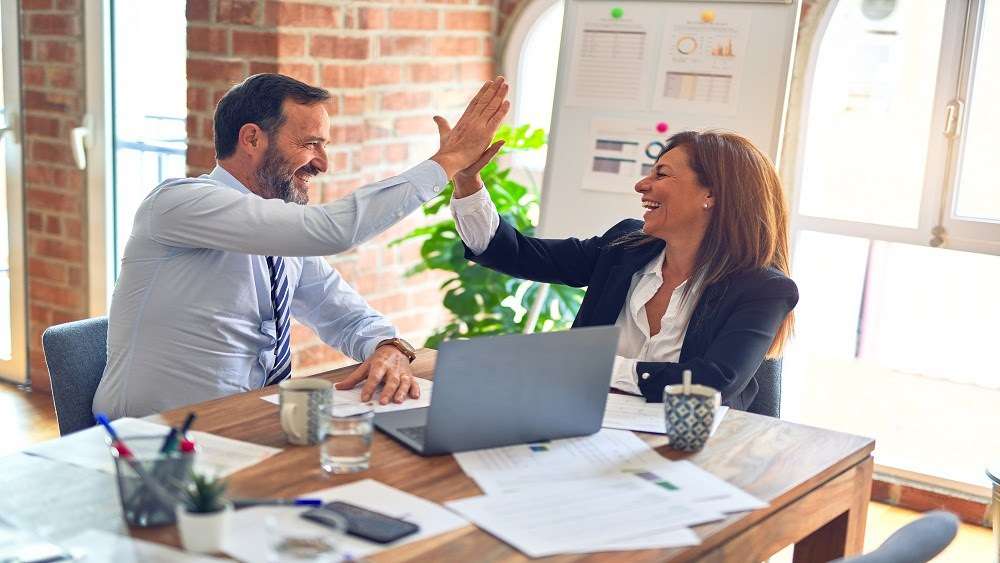 There's no gainsaying that you need to pass the project management examination in your quest for professional development.
Passing the exam makes you a globally-recognized project manager, and this opens you up to incredible opportunities.
For instance, a salary survey by the PMI shows that managers with the PMP appellation earn more than their colleagues without it.
Also, with the right amount of experience and preparation, you're bound to ace the exam the first time around.
So, why are you still waiting?
It's time for you to live your dreams and stamp your authority in the profession!