Hi all, welcome to our experts' piece on successful project management.
After reading this to the end, we guarantee that you will know the nitty-gritty of managing a project successfully.
In this piece, you'll learn:
Without further ado, let's begin!
Key Project Management Skills
The 3rd Edition of Project Management Institute's PMBOK Guide defined project management as applying knowledge and skills to meet project requirements.
The definition above shows that a Manager must apply the right skill sets, knowledge, and techniques to succeed.
The following skills must be demonstrated while managing a project to help you meet stakeholder expectations:
In today's fast-paced business environment, agile project management processes have become a requirement.
There's been a sharp deviation from the usual project management methodology, which is rigid, unproductive, and conflicting.
Project Managers must therefore think innovatively and intelligently.
The project team must streamline the processes to constantly reflect the new demands of a project.
These changes don't have to go through the rigid bureaucratic processes common to the traditional project management methodologies.
Agility also allows the project management team to work within given timelines.
Comprehensive management approach
Apart from being agile, as a Project Manager, you must also know how to blend hard and soft skills effectively and efficiently.
You should be ready to lead your team to success rather than controlling them.
However, some Project Managers like micromanaging; they devote too much time to perfect project details before launching.
On the contrary, an ideal Project Manager should be concerned about completing projects and meeting milestones without being complacent with quality.
Constant improvement of work standards
With the constant evolvement of project management tools to better serve users' needs, you must also be flexible with your project management approach.
However, in doing this, you must ensure that your approach isn't contradictory to the standards of tools used in executing your project plan.
Communicate with all stakeholders on the new changes in the field and how you can infuse them into your management processes.
This is a results-driven and effective project management process; you're proactive with modern project execution processes.
Most projects fail because the management practices conflict with the tools for execution.
Hence, one of the qualities of a Manager is to stay up-to-date on developments in the field.
Being a Project Manager requires you to be a good time manager.
You only have seven days in a week and 24 hours daily to perform whatever magic you have in mind.
It would be best to work with a sense of urgency; you must deliver projects within the set timelines.
No excuse is good enough to delay a project from being delivered on the expected date.
Once you set the ball rolling, nothing should hinder the progress of work.
It is essential to summon meetings, regularly update stakeholders on the project progress and follow-ups.
This is how to achieve project objectives.
Communicated activities and project deliverables
Every team member must have a mental picture of what they're working at from the outset.
It makes sure all hands are on deck and no one is working in the opposite direction.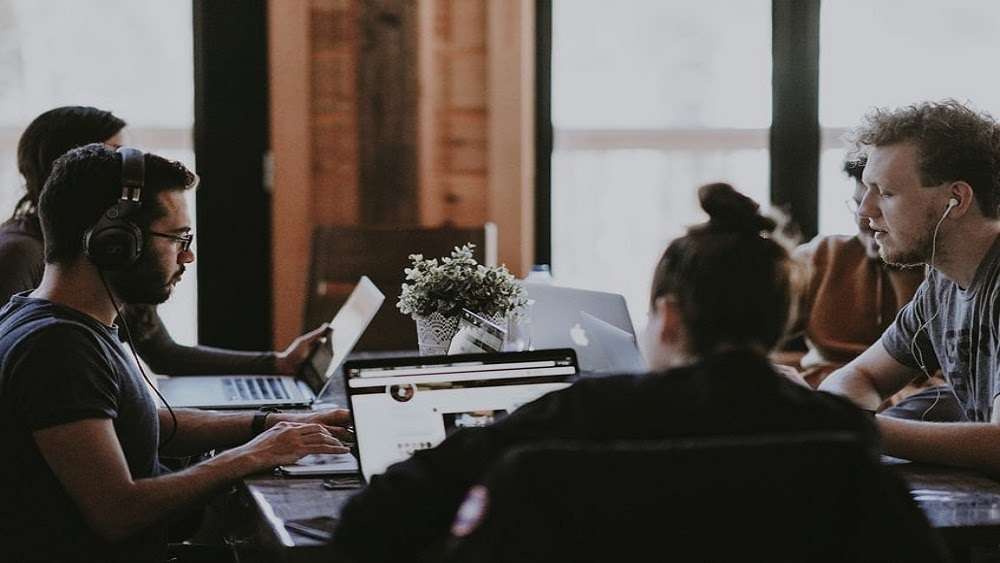 You must be a charming communicator; be specific, assertive, and transparent with your descriptions.
Use pictures and diagrams for illustrations so that everyone can be sure of the project's requirements.
Effective communication will ensure you don't lose many hours correcting your team members on what they should have done right.
Risk management techniques
As a Project Manager, managing risk comes with the job.
Thus, you must put a workable strategy to monitor the risks associated with projects under execution.
Create project management software to track issues and proffer solutions to them within the shortest possible time.
However, it would help if you aren't obsessed with risk management so that it doesn't distract you from meeting deadlines.
But make sure the initiatives you put in place to manage risks are highly responsive.
If you follow all the skills mentioned above religiously, it will be easy to teach the best project management practices into your work culture.
Qualities of a Good Project Manager
In this segment, you'll learn the qualities of Project Managers that set them out of the crowd.
As a Project Manager, you must demonstrate leadership by ensuring that everything goes as planned.
You must provide sound, reliable, and easy-to-follow leadership for your team to ensure that the project doesn't get stuck.
Make sure to be clear with project specifications and motivate your subordinates to work diligently for its success.
Also, ensure that you put round pegs in round holes and continuously assess the team to know their strengths and weaknesses.
When needed, don't hesitate to provide intervention strategies for the team.
It's how to be a great Project Manager.
In every sphere of management, communication is vital.
You must communicate the project plan in clear terms to the team that will be working on it.
Let them see the big picture from the beginning and how they will achieve the set goal.
Effective communication allows everyone involved in the project to be on the same page; it ensures unity in its execution.
Also, make sure to communicate the project fundamentals succinctly.
Good communication also opens the door of feedback for Project Managers; your team members will tell you their experience on the project and areas of improvement.
It's essential to note that you must possess both verbal and written communication skills as you would be required to generate reports on project status from time to time.
One of the most-valued Project Manager qualities is their ability to solve problems.
An ideal Project Manager should understand factors that can cause project failures, work against them, and ensure success.
You must be a fast, creative, and forward thinker.
When a problem threatens workflows, you have to rally around every concerned person to resolve it before it causes unimaginable havoc.
Problems will always arise, but you must prove your competence by resolving them in a timely and efficient manner.
It would be best to build a team that can effectively carry on with work, even in your absence.
Your subordinates must understand the frameworks and fundamentals of every project to enable them to execute delegated tasks without supervision.
You must know the areas of strength of your team to assign them tasks appropriately.
It would help if you trust your team; you don't have to micromanage them after entrusting them with tasks.
You must be honest and trustworthy as a Business Project Manager.
This virtue helps you to set suitable examples for your followers.
You'll be committed to work and labor for the clients' best interests.
When you're honest, you believe that everyone deserves the best, and you help them achieve it.
How to Become a Successful Project Manager
If you're progress-minded, you'll always think of how to be a better project manager.
It means you're panting for growth; it shows you still believe that there are more grounds to cover.
If you want to become outstanding in project management, these are what successful project managers do:
Are you sure what you know is indeed correct?
It would help if you second guess yourself; don't assume that the strategies you used in executing a project the last time will still be valid for a new project.
Things are changing rapidly across all disciplines.
Ask yourself some hard questions before embarking on a new project.
It doesn't mean you doubt your ability, but it ensures that everything is masterfully done.
Successful Project Managers follow project schedules diligently.
You must understand that every project has a life cycle that you must follow.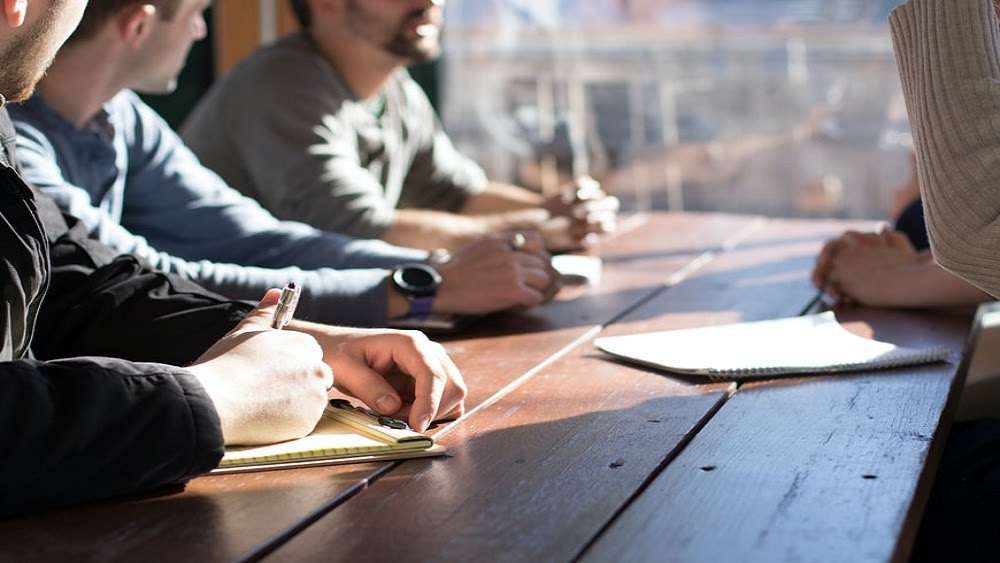 Also, overtime must be discouraged by all means because it leads to unproductivity.
For instance, in a chain of events, if Unit A delays a project, it means Unit B will be affected; they'll have to wait endlessly.
It means that every other unit will be affected.
It will invariably lead to the failure of the project.
Successful Managers project deadlines for a task and ensure that every department keeps to it.
When work is delayed, it becomes challenging to deal with project risks.
Map out a mental image of the project
There's no gainsaying that this is one of the most confounding Project Manager traits.
You can't be a great project manager if you can't conceive a mental image of a project from the beginning to the end and how every team member can fit into it.
As a Project Manager, you must see the big picture and know how to achieve it before assembling your team.
Successful Project Managers always know what they want from every project managed.
You must understand the environment and political situation, prioritize critical tasks, and forecast the future.
Suppose you still think project management only has to do with creating a project schedule on software and directing your subordinates on what to do.
In that case, you're not yet ready for the discourse of how to be a successful Project Manager.
Yes, using kanban to keep track of work is good, but you must be physically involved too.
Ideal project management goes beyond communicating with your team on dashboards; it involves actual work where you must show commitment to the job at hand.
It would be best if you effectively communicated with all stakeholders to have an understanding of the project.
You must consistently satisfy clients, control public perception of the project, and strike a deal with those in the top echelons.
Successful Project Managers don't allow things to degenerate before they swing into action.
Instead, they influence all stakeholders to see issues from their perspectives.
It's why stakeholder management is essential to project success.
As a Project Manager, feedback will help you improve the quality of your work.
So, make sure you create an avenue through which teammates, clients, and the public can get across to you.
Success is a gradual process; you must stay true to it and sharpen your skills to get the desired outcome.
When you put all the points discussed in this article into use, rest assured that you're on a journey to greatness in project management!
That said, let's consider some frequently asked questions.