Hey everyone, welcome to our comprehensive comparison between Project Management vs Program Management.
We guarantee that after reading this until the end, you will be an expert in explaining the differences between program and project management.
By the end of the article, you'd have learned about:
Let's jump straight into it.
Are you among the many professionals confused about program management and project management?
Perhaps you aspire to become a project manager or transition to program management are unsure where to draw the line between the two.
Before we get started on the definition of project management and program management, let's first set the mood of this discussion by differentiating between a project and a program.
A project is a temporary endeavor set to achieve specific goals within a given timeframe and budget.
Usually, they are short-term and finite; they have a start and end date, though their size and scope may vary widely.
Projects involve a collaborative effort from the project team to achieve the project goals.
On the other hand, a program refers to a collection of projects to achieve a single business objective or related outcome.
These projects run independently, although they are interdependent and are all tied to the same strategic objective.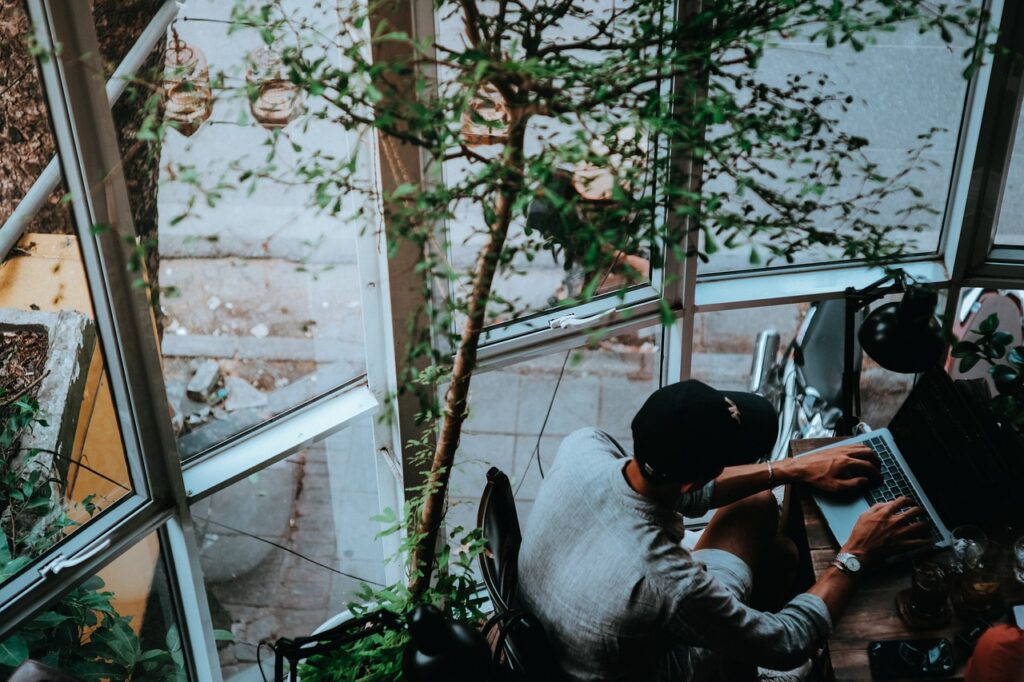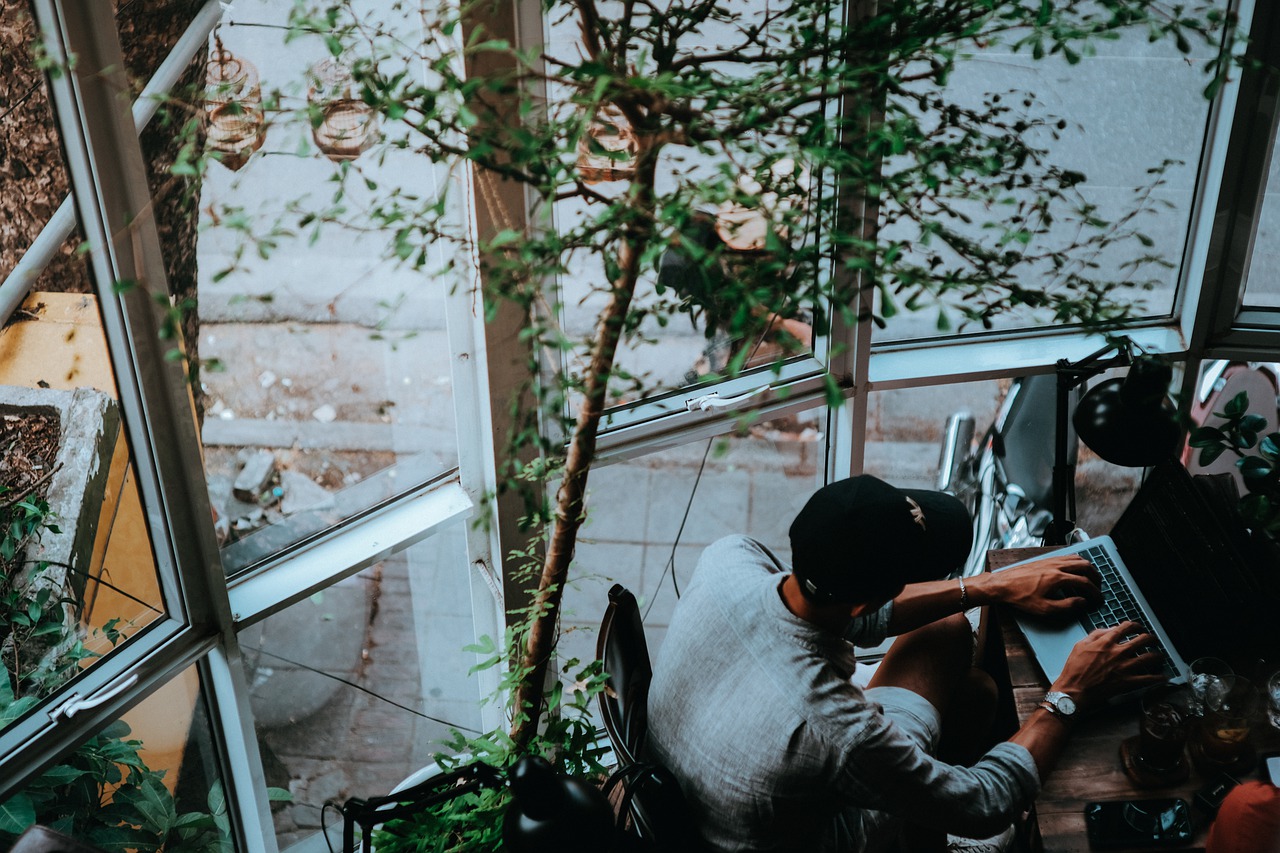 Since they are independent, the individual projects within a program are managed with different teams, each supervised by a project manager.
Usually, projects rolled up together into a program when managing them are more beneficial than individually.
Let's now walk you through project and program management with the two concepts out of the way.
The Project Management Institute (PMI) defines project management as a temporary endeavor to create a unique product or service.
Project management uses principles and procedures to manage a project from initiation to closure.
Managing a project involves the coordination of timelines, budget, and the project scope to ensure the outcome, which could be a product, service, event, or application, is delivered to the desired quality.
Project management is more tactical than program management since it focuses on coordinating every aspect of a project to ensure success.
This involves allocating resources, delegating tasks, staying within budget, meeting deadlines, adjusting the project plan, and meeting the deliverables.
On the contrary, program management aims at translating strategic objectives into tangible outcomes.
Program management involves mapping out, defining related projects, and strategically planning their execution to reach the overall business goal.
The main goal here is to ensure a group of related projects is properly aligned.
All the initiatives towards achieving the overall program goal are coordinated across departments.
There are no conflicts or delays that could cause the program's failure.
Project Management vs Program Management: Key Differences
To make the difference even more clear, let's break down program management vs. project management and help you better understand what each entails.
Program Management Focuses on ROI and Value, and Project Management Focuses on Time and Budget.
Project management focuses on meeting the project deliverables within a specific timeframe and on budget.
The project manager's responsibility is to ensure they meet the quality of the product or service within the time and budget stipulated in the project plan.
Their responsibility stops with the delivery of a successful project.
On the contrary, program management focuses on the value of a program to an organization's clients and the return it generates.
Program managers negotiate with the board to convince them to allocate finances for projects.
Once funds are allocated, they are tasked with ensuring the projects are geared towards the organization's big picture: the value programs generate towards the business's overall goal.
Program Management is Ongoing: Project Management is Temporary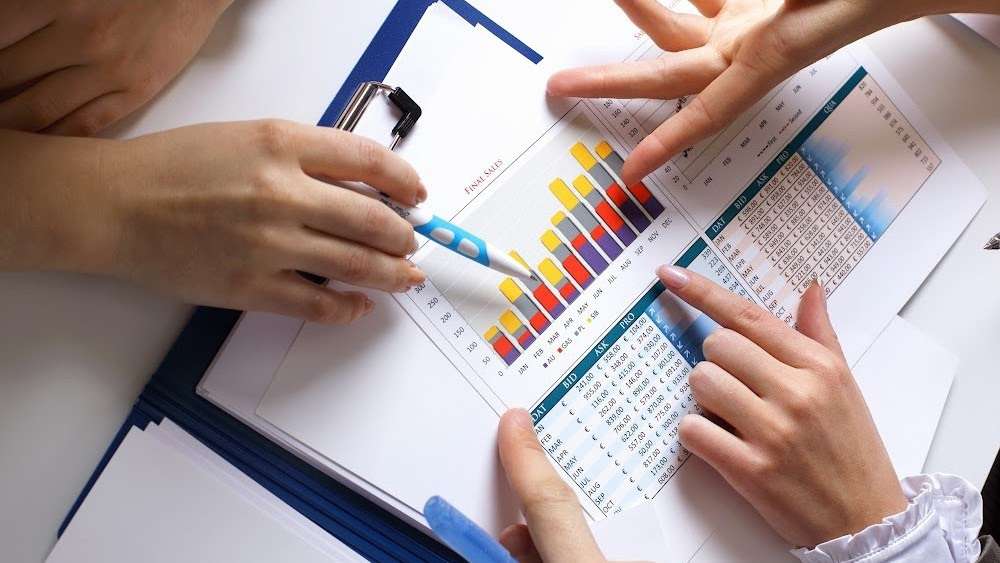 Each stage of the project life cycle has a definite start and end time.
And so, even when there are delays along the way or a need to adjust the project plan, ultimately, a project must end once the deliverables are met.
In contrast, program management is tied to the strategic objectives of a business.
As such, its goal is to ensure a set of projects meets the organization's big picture.
A program is long-term and only comes to an end once the projects within it are completed.
It has a bigger scope and longer timeframe.
Risk vs Change-centered Management
When it comes to projects, risks are inevitable.
Thus, project managers anticipate risks from the onset of a project and allocate a budget to avert those risks for successful project completions.
Program management, on the other hand, handles change management.
The different projects within a program are set to bring change to an organization.
As such, program management is all about the coordination between different departments, stakeholders, and the board to ensure the changes don't disrupt the functioning of an organization but instead enhance it.
Strategic vs Technical Management
Project management focuses on specific outcomes.
Project managers' job is to ensure project outcomes are delivered within the given budget, time, and resources.
It's a purely technical undertaking that involves adjusting these three variables to ensure the deliverables are met.
Program management is more strategic as it involves market research, mapping interrelated projects, ensuring the projects align with the organization's strategic goals, and negotiating with the board for budget allocation.
Program managers report to the top management.
Project Portfolio Management
The comparison between program and project management can't be complete without differentiating portfolio management since they are closely related.
Portfolio management looks into the holistic and individual aspects of projects and programs to determine whether they align with the organization's overarching goals.
Portfolio managers select, prioritize, and balance project portfolios first to prioritize and implement the right projects and programs.
Portfolio management also involves monitoring and control during project implementation to allow the portfolio manager to reprioritize projects.
Some projects may be moved up the portfolio, while others may be completely removed from the program or delayed.
It all depends on the value a project generates, its interdependence with other projects, and alignment with the overall organization's goal.
Portfolio management is crucial in project and program implementation because organizations often have scarce resources, be it human resources, financial, equipment, or space.
Hence, portfolio management allows for the right balance when implementing projects such that the available resources produce maximum results.
Portfolio managers look at several aspects of projects to determine if they'll generate a return on investment for the organization.
They examine whether the business has the resources and budget to undertake new projects.
They check if other projects could be modeled instead. If there are none, they further find out if the existing projects could interfere with the new projects.
They analyze new programs and projects to determine if they align with the strategic goals and the organization's vision.
They research whether there's a need to adjust stakeholders' expectations to align with the project deliverables.
In a nutshell, portfolio managers leverage the organizational resources, initiatives, investments, and programs to ensure a business achieves its goal.
Portfolio management allows organizations to only invest in projects that offer value.
What Do Project Managers Do?
Project managers are crucial for the successful implementation of projects.
They employ different methodologies and use various tools to deliver projects as per the plan.
To be specific, here are the key project manager's roles.
Project managers develop a project plan that acts as a roadmap.
The plan entails the project details such as project tasks for individual team members and timeframes to accomplish each task.
To effectively organize projects, project managers often have meetings with team members throughout the project.
They are the custodians of all the project information, including deliverables.
Additionally, for effective delivery, project managers ensure the project team has accurate information.
Project managers allocate and manage resources for all the project tasks.
They also assign tasks to the project team and give all the details required to fulfill those tasks.
They follow up on the project timelines and monitor progress to ensure the team is in line with the guidelines.
Coordination can be the most challenging part of a project manager's role if most team members work remotely.
However, these challenges can be averted if the members have all the information to accomplish tasks.
Project managers track the project's progress vis-a-vis the cost and pass the information to the program manager.
Tracking progress also involves ensuring tasks and timelines are in line with the deliverables and project deadline.
As they monitor the project progress, they pinpoint the risks and any setbacks that may cause delays in the project delivery.
The overarching role of project managers is to ensure that the project meets the quality agreed upon at the start of the project.
Project Managers Skills and Experience
Given the job description, project managers should have communications, organizational, planning, and scheduling skills.
Project managers work with tight schedules in fast-paced environments.
Thus, aspiring project managers must be able to deliver under pressure.
More importantly, project managers need to keep tabs on new tools in the industry and commit to continuous learning.
The Project Management Institute offers tools to help project managers stay abreast with project management tools in the industry.
When it comes to experience, many organizations require two years of experience.
However, depending on the size of an organization, one can get started with little to no experience, especially if it's a startup.
On the contrary, big organizations with complex projects require candidates with more than two years of experience.
In the project management world, many project managers aspire to become program managers.
As a matter of fact, project managers usually transition to program manager positions somewhere in their careers.
What Do Program Managers Do?
Program management professionals (PMP) have a wealth of experience in project management.
Program managers are responsible for the entire life cycle of a program.
They manage the resources and the activities that go into making a successful program.
Oftentimes, they work with the portfolio manager, project managers, project team, and stakeholders to bring programs to life.
Having said that, let's have an in-depth overview of what program managers do.
The main role of program managers is to ensure programs run smoothly.
They ensure a successful project execution throughout the program's life cycle.
Using program management tools like the Gantt chart, program managers can use accurate real-time data in decision-making.
Gantt chart allows program managers to break down programs into bite-size phases that make it easy to drill through each project.
Managing programs also involve resource management and budgeting in collaboration with project managers.
Program managers work with project managers to ensure daily project tasks that translate to the bigger picture are on track and aligned with the overall goals.
Program management professionals are also responsible for streamlining the internal structures, making it easier for project managers to direct the desired outcome.
The only way to ensure a successful program is to develop a proper plan.
A program management plan that is well thought out makes the work of a program manager easier since it saves time and resources.
Program managers break down the program into small, manageable sections to make execution easy.
They also define the operating controls and parameters and refine the operating model.
The operating model is the roadmap of how team members work towards achieving the program milestones.
It involves establishing reporting methods, communication channels, and priorities and identifying goals.
As the program progresses, the program manager adjusts the operating model to align the program with the program goals better and increase the chances of success.
Through planning, program managers can forecast risks and put in place mitigation measures in advance.
As projects change through the different phases of the project life cycle, so does the program.
Program managers here are responsible for managing the changes throughout the program's life cycle.
Whether the change is internal from the product development or external from the supply chain or other factors, the manager must anticipate these changes, identify them in real-time and respond.
Programs entail the execution of a set of projects which costs money.
A program manager is responsible for estimating the cost of running a program.
A well-thought-out plan is the key to giving an accurate estimate.
The success of a program lies in the accurate analysis of all the costs of a program.
This analysis makes it easy for an organization to estimate with precision how much the program costs in the long term and work on the funding.
Decision-making is at the center of program management.
Program managers work with different teams across departments.
They liaise with stakeholders and the management, all of which require them to run meetings, make choices, and deliberate on options.
The program manager's role also involves reviewing market research to identify opportunities.
Additionally, they identify areas that could be improved to ensure efficiency across all program levels.
If they are not making decisions themselves, program managers are running background checks to identify the best course of action that will aid the project team in meeting the program objectives.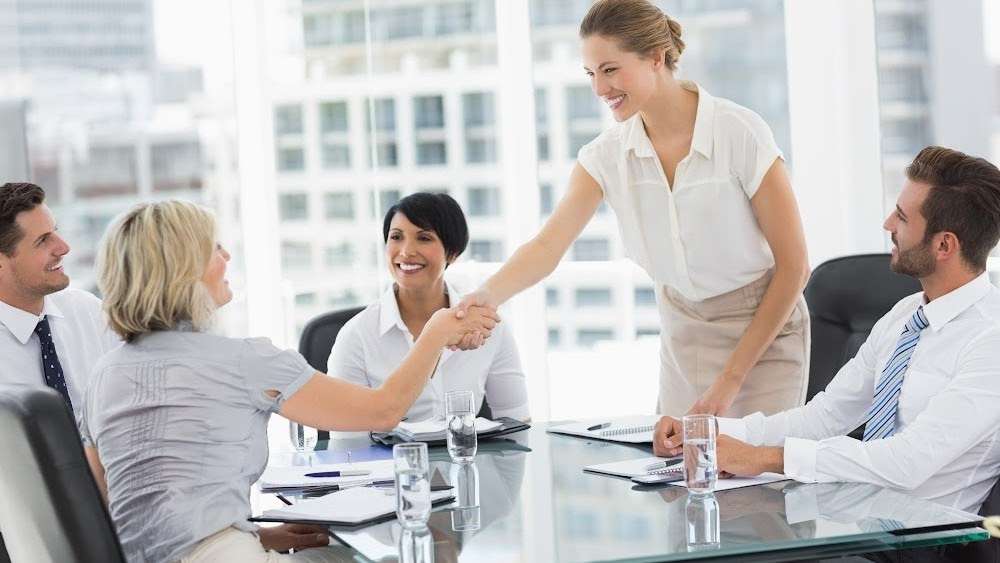 Program managers engage with stakeholders to have a comprehensive overview of the overall project outlook.
Through meetings with stakeholders, they gain key insight to help the project team better deliver the program goals.
They are also the point of contact with the management, reporting the ROI metrics.
Program Management Skills and Experience
With such a comprehensive review of what program managers do, let's now shift gear to the skills required to deliver the above roles.
Straight up, program managers must have people skills because they coordinate different teams and departments to ensure program success.
Secondly, they should be able to plan budgets, write proposals and do reports.
Lastly, program managers should have scheduling and planning skills.
When it comes to experience, most program managers have an average of 5 years of experience.
Often, program managers hold project manager positions before the transition to program management roles.
They could also be holding a different role that requires the planning, organizing, or managing projects.
Apart from acquiring experience to become program managers, some professionals have studied a program management course.
While this is impressive, they still require experience to get a headstart in the industry.
What program managers should strive towards is certification.
The Project Management Institute (PMI) offers the program management professional certification.
PMI requires Individuals with a secondary degree to have an additional 10,500 hours of training in program management.
Candidates should also have 6,000 hours of program management experience.
Suppose one has a four-year degree certificate.
The requirements are a little bit relaxed.
In this case, candidates must have 6,000 hours of project management training and little experience.
Program management professional certification gives an edge in the industry.
It communicates one's commitment to their career.
It's also a sure sign that a candidate has experience in program management, plus they've undertaken specialized training on what it takes to run a program successfully.
What is Program Management Software?
Program management software is a crucial tool in automating program management tasks.
The software allows the program management office to organize and manage several projects on a single platform.
Some tools have comprehensive features that allow managers to monitor multiple projects and the tasks, the resources, and the budget.
There is also software with minimal features, including a communication feature, task management, and tracking platform.
But to get the most out of program software tools, it's important to ensure that they have at least a Gantt chart, kanban bars, cost tracking, team management, a dashboard, and a time management feature.
Online management software eases the whole program execution process since a manager can have a snapshot of the multiple program progress by checking the dashboard's live metrics.
Furthermore, it only takes a click for the tools to generate reports.
These tools also facilitate project planning and resource allocation.
We hope you can now clearly differentiate program management from project management.
More importantly, we hope this article has helped you align your career goals better, whether you're starting in project management or transitioning to program management.
Both project and program managers monitor and execute projects at different levels in the organization, but they work for the good of the entire portfolio of project and overall business objectives.
So whether you are a project manager now looking to become a program manager or you're just starting your PM career, you surely have something to gain from this piece.
All the best!
Northeastern University Graduate Program
LSU Online & Continuing Education
Invensis Global Learning Services