Hi everyone, welcome to this very informative article on project management skills.
By reading this piece to the end, we guarantee you will gain valuable knowledge of all the skills you should have as a project manager.
We will also enlighten you on how to acquire these skills and stay ahead of the competition.
Overall, the article will discuss:
Without further delay, let's jump right in!
The Role of a Project Manager
While "project manager" may appear to be a simple job title, this position is responsible for much more than just keeping projects on track.
Project management is a difficult task.
It entails several complex tasks, including project initiation, planning, execution, control, and closure.
That project is even more challenging to allocate to a team of your choosing, with precise targets to meet within a specific timetable and budget.
It takes more than qualifications, certifications, and a degree to be a good project manager.
It's not even about fulfilling the traditional project manager's tasks and responsibilities, although that's undoubtedly a significant part of it.
All these are critical considerations.
But being a successful project manager entails more than that.
It means knowing what to do when to do it, and how to do it well.
The Importance of Project Management Skills
The essential qualities required to bring a project from start to end successfully are project management capabilities.
Improved project management abilities can directly impact the team's capacity to finish an assignment, regardless of your function on the team.
There are two types of project management skills; technical and soft skills.
Technical skills are pretty similar to the professional skills of a project manager.
On the other hand, soft skills are some of the most critical project management skills.
They allow you to make your project team feel valued, motivated, and trusted.
Project management soft skills allow you to get the most out of people, build harmonious connections across departments, and keep things going smoothly throughout the process.
They're the abilities you use when things get scary, when the project starts to veer off course, or when you need to offer your team difficult feedback.
Project Management Skills For Every PM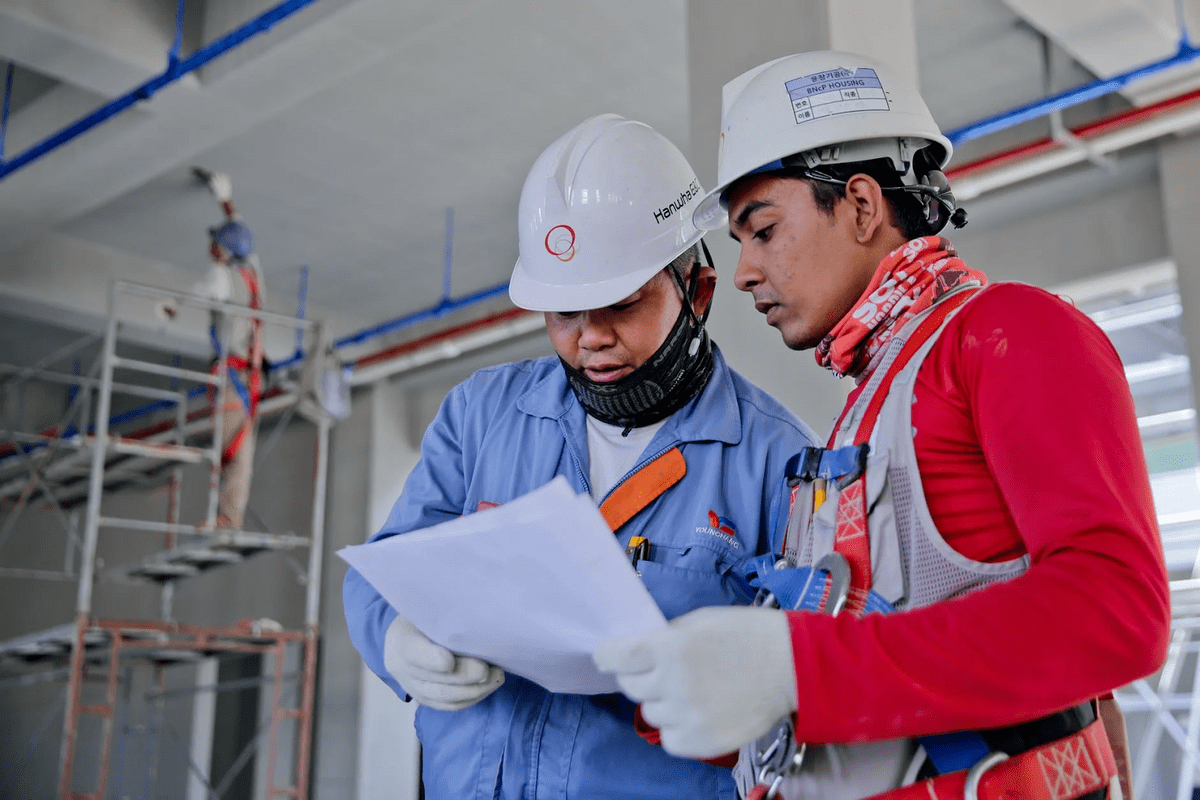 Here is a comprehensive list of essential project management skills that you will need to excel in this career:
Managing time and prioritizing work is necessary skill for being an effective project manager.
Managers who can stay on track, avoid procrastination, and complete jobs on time may have a better response from their teams.
Thus, project managers must maximize productivity and eliminate distractions in numerous critical project areas and milestones by doing excellent project scheduling.
You can draft a template for this in addition to personal time management.
More importantly, it's also critical for project managers to resist the urge to micromanage.
Rather than micromanage, good managers can adapt to changes in the project and build trust among team members.
As a project manager, you'll have to collaborate with various people.
These include team members, other departments, leadership, and clients.
Most projects have many stakeholders that must be kept informed, happy, and aligned.
Good communication is essential for team building and teamwork when you have a large group of employees to manage.
To ensure that workflows are smooth, make sure that everyone is on the same page.
All team members should be working for the same business and company objectives.
Everyone should be informed of any changes or concerns.
But that's easier said than done, especially when your profession requires you to communicate with people at all levels, which means you must constantly modify your communication style and content to the appropriate audience.
Given that it's a talent you'll use several times a day, every day, in a variety of media, it's safe to say that the importance of effective communication skills to project management success can't be overstated.
Fortunately, there is much that you can do to take your communication skills to the next level.
Centralize Your Communications
With so many different ways to communicate, it can be easy to feel like you're constantly crossing your wires or losing visibility of important information.
Using a team management tool can help by giving you one central place for your essential discussions and updates.
This means that every instance of communication has more purpose, context, and traceability. It also allows you to send fewer emails and keep your focus where it matters.
Don't Be Afraid to Provide Feedback
Feedback is vital for progress, even when it's critical, and everyone needs feedback.
Most people associate feedback with advancement in their careers.
That means your feedback should be specific and action-based, with a clear path for what to do better next time.
Simply listening is one of the most powerful things you can do, whether you're in a client meeting or with an employee. Do it right. Ask the right questions. This way, you'll be able to pick up on what's not being said as well as what is.
And with a better understanding of the situations at hand and how the team is feeling about the work they're doing, you're better positioned to problem-solve when the need arises.
Risks are unavoidable during a project, even if they aren't always obvious, which is why a project manager needs to have the experience and ability to identify what could go wrong and apply a risk mitigation strategy.
They must ask tough questions of their team and regularly check schedules, decisions, and dependencies.
They should also apply professional risk management techniques to assess potential hazards and devise risk mitigation methods.
A project usually necessitates the participation of a village.
The project manager is in charge of rallying the team around the project's goal, coordinating tasks, and ensuring everyone are working together efficiently.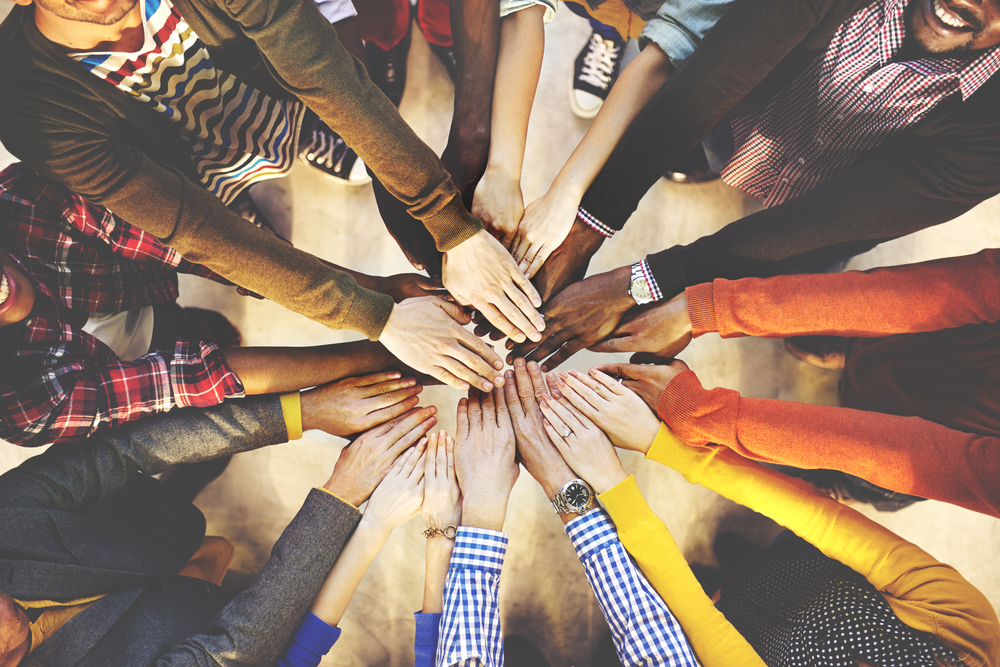 A project manager needs to be a skilled collaborator to make that happen.
This also involves conflict resolution, as occasional project-related disagreements are unavoidable.
It's a misconception to believe that a person is brown with innate leadership skills.
This is because it's something that can be learned and acquired.
However, the problem is that it might take years, depending on the effort a person pours in.
This is why it is rare to find a great project manager.
As a project manager, your responsibility is not only limited to ensuring the successful completion of the project.
It would be best if you also took the lead to ensure that you achieve the deliverables and milestones of the project in the given schedule.
This is where leadership skills come in; without them, you'll find it challenging to make people listen to your commands and instructions.
"Organization" is a broad term that covers a lot of associated subskills.
It can cover the big picture stuff like planning out the project in detail and everyday things like personal time management that allow you to get your day-to-day work done and be in the right place at the right time.
And as a project manager, you're not just responsible for keeping yourself organized and managing your work — everyone else is relying on you, too.
So it's easy to see why an organizational skill like task management is one of the most important strengths of a project manager.
Interpersonal skills include self-confidence, relationship management, and collaboration skills.
The ability to collaborate well as part of a team allows the team to work together more productively and complete the project more efficiently.
Relationship management skills are also essential.
They enable the project manager to develop and nurture relationships with clients, vendors, and team members.
The right level of self-confidence can also improve the team's confidence as a whole, increasing morale and allowing for improved performance.
Project managers work in various industries, from construction to IT and everything in between.
It's not an absolute necessity to have competencies from various fields.
Still, it can be helpful for the project manager to have basic know-how with the industry and the types of projects they're managing.
They can develop project management skills and competencies that can help them overcome potential hurdles.
Negotiation skills are considered to be a subset of communication.
However, despite that, it requires a special mention because it's a critical project management skillset that is often taken for granted.
Many people think negotiation is about getting the best price for materials and services.
Although this is somewhat true, it is more than that.
It is about getting the most advantageous position in any deal.
You need to have good negotiation skills regardless of whether you are a junior project manager or a senior executive.
To do that, you must learn about leveraging and how to convince people with your ideas in the most effective way possible.
There is plenty of planning involved in any project.
However, even if you try to anticipate potential problems, there's still a chance that an unexpected issue will occur.
When this happens, it is up to the project manager to adapt and develop a solution that will appease the stakeholder and all the parties involved.
Moreover, the best project managers can make changes without sacrificing the critical aspects of the project plan.
That is why adaptability is considered among the fundamentals of project management skills.
Project managers need strong conflict management abilities to keep their teams running smoothly and collaborating effectively.
Conflict resolution and management abilities are also necessary for resolving blocked processes, project inconsistencies, and other internal and external setbacks.
Only 2.5 percent of businesses succeed in completing all of their projects.
The rest go over budget, schedule, or both.
Project managers know that there are financial constraints they need to work within, and they use their budgeting and financial management skills to deliver winning projects within those limitations.
Therefore, they need excellent cost management skills as well.
Quality management is a skill that project managers often ignore, and it requires more attention.
The actions and tasks required to provide a product or service at the stipulated level defined in the project documents are overseen by quality management.
Does this ring a bell?
It's essentially an aspect of your job that you may have never given a name to, or worse, that you've been ignoring in the name of achieving deadlines.
It's crucial to stick to a timetable, but that schedule is useless if the result is mediocre.
Empathy is the ability to understand how others around you might be feeling and see things from their perspective.
As a project manager, empathy empowers you to engage with everyone you work with more compassionately and productively, making it part of the critical skills for the role.
In turn, that helps you to be a more insightful leader and create a more motivational, rewarding business environment for your team.
Because you're better positioned to understand what drives each individual, you're also better equipped to help them develop their skills and reach their goals.
Empathy is also an essential part of the project manager's skill set for conflict resolution.
Empathy will make you a better mediator and help your team members feel more respected and valued when used alongside those excellent communication skills you've been working on.
As much as you'd like to think that your project will go off without a hitch, unexpected issues are bound to crop up.
Project managers can't be discouraged by a problem.
Instead, they need to be agile in developing solutions to keep the project moving forward — even when the best-laid plans fall apart.
This is why problem-solving is one of the good skills to have.
In the past, most of the tasks of project managers involved a long list of paper documents.
For example, they have to draw their own Gantt charts using pens and paper and distribute them to stakeholders.
However, times have changed, and almost everything can be done digitally.
This is why it's an essential skill for a great project manager to be tech-savvy so that they won't be left behind.
The good news is that there is now plenty of project management software available.
These project management tools will help make it easier for project managers to keep track of important documents and communicate with other people involved in the project to become successful project managers.
A project manager's job is never easy.
You need to have critical thinking and a wide range of complex skills.
On top of that, you need to achieve many skills to be considered a great project manager, which involves a lot of time, effort, and dedication.
However, by the end of the day, a manager's skill will dictate the success of the project.
This is why agile project management is critical.
It is something that organizations must heavily invest in to ensure that their project lifecycle and workflow are followed.