Hi everyone, welcome to today's informative session focusing on project management requirements.
At the end of this article, you'll understand how to become a project manager, how to gather project requirements, and all the technical skills a PM must possess.
Here is an outline of things you'll learn in this article:
Let's dive right in!
The Steps Required to Become a Project Manager
If you have always dreamed of helping firms get the best out of their investments, keep track of their deadlines, deliverables, and tasks, then your interest lies in project management.
As a project manager, you can work in any given industry.
But regardless of where they work, project managers have some skills in common.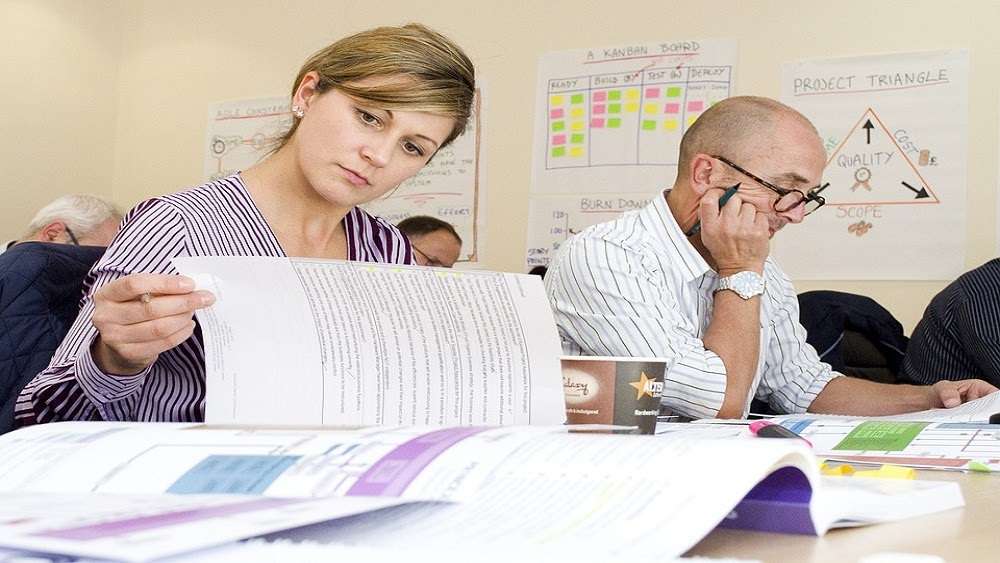 For instance, you must be an effective communicator, detailed-oriented, good team player, and excellent motivator.
You need these leadership skills to drive a project team to success.
As a PM, you will devote much of your time to simultaneously managing projects and people.
Hence, you must be able to work under pressure, think critically, and organize things within a twinkle of an eye.
These project management skills will help you succeed in your endeavors.
The skills mentioned above are the informal prerequisites you need to kick-start a career in project management.
However, if you want to pursue a career in this field formally, here are the practical steps to take:
Though no law states that one must have a college degree before practicing as a project manager, it's essential.
However, having a degree in a relevant field such as business management or computer science gives you an edge over others.
To successfully handle complex projects, you must walk through the learning phase.
A bachelor's degree in a relevant field helps you imbibe the professional management skills that stakeholders seek.
For example, you'll understand how to work with an approved budget for a project, organize a high-performance project team and project plan.
While undertaking the four-year course, you'll also sharpen your soft skills, such as problem-solving and excellent communication.
Perhaps, you've always heard that project managers' services are in high demand; while that's indisputable, it's essential to stress that employers will only hire a skilled manager.
So, if you're serious about a career in project management, you shouldn't limit your education to a high school diploma.
The level of education you attain is a reflection of your commitment to your professional development.
Earning a bachelor's degree opens you up to many choices in the field.
Intern with the right organization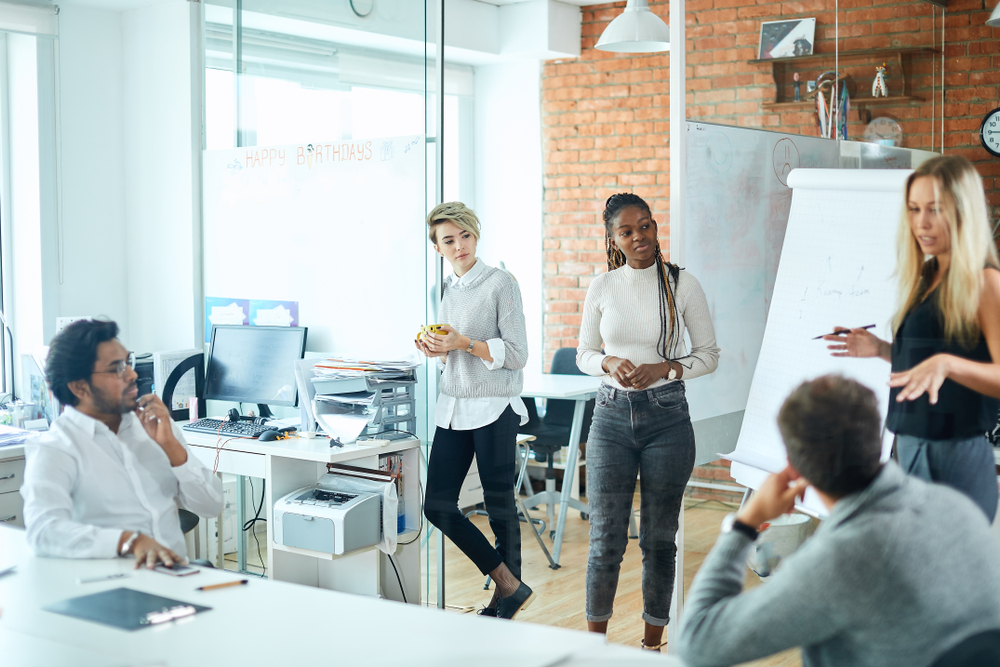 While studying to earn a degree, you should also take advantage of internship opportunities.
Your degree isn't too valuable without a corresponding project management experience.
So, intern with progressive-minded organizations where they're concerned about your growth.
An internship gives you your first work experience; it exposes you to the realities of the world.
Your encounters at the point of the internship will make you better understand the concepts you're taught in class.
To make your internship experience count, make sure you intern with a company that reflects your career aspirations.
For instance, it doesn't add up if you want to carve a niche for yourself in the marketing sector, but you're interning with a construction firm.
You must be intentional with every step you take because they all matter.
However, if you're still undecided on a field of interest, you can explore different areas during your internship before making a final decision.
You'll also understand how to use project management tools during your internship.
Garner professional experience
There's no gainsaying that an essential requirement of project management is professional experience.
Employers and stakeholders want to know what you can do or what you've done before, similar to the job at hand.
So, whatever opportunity you have to gain work experience, jump at it.
At the entry level, for instance, you should assist a project lead in project execution.
It will make you understand the methodologies and frameworks of projects.
Gradually, you'll begin to take on small projects, and then, you'll independently handle some aspects of complex projects.
You also learn how to relate and work productively with team members.
After garnering enough project management experience, you can now lead a larger product management team.
Now that you're experienced, you must have formal evidence to back up your claim.
Register for and take the necessary certification exams to earn industry-recognized certifications.
Some of the certifications you can earn from the Project Management Institute (PMI) include Project Management Professional (PMP) and Certified Associate in Project Management (CAPM).
The duo of PMP and CAPM are proofs that you're knowledgeable about program management.
When these certifications are part of the stakeholder requirements for a job description, you'll be the go-to person in the organization.
You may also earn the Disciplined Agile Scrum Master (DASM).
This certification is needed for agile project management.
However, you have to be specific and strategic with your certifications; you should earn certifications relevant to your niche.
For instance, it's a pure waste to earn a certification in IT when you're project coordination.
The essence of certification is to prove to stakeholders that you have what it takes to ensure a project succeeds.
So, everything is centered on project success.
If you don't want your project management certification to be used for merely aesthetic purposes, make sure it's relevant to the services you offer in the industry.
You should also note that sitting a certification exam isn't automatic.
You must have records of hours of project management education and years of project management experience before the PMI will allow you to take the examinations.
For instance, for the PMP certification, you need a minimum of three years post-college experience before participating in the examination.
However, the requirements differ from one certification to the other.
Please make sure you know the specific requirements of certification before you register for its examination.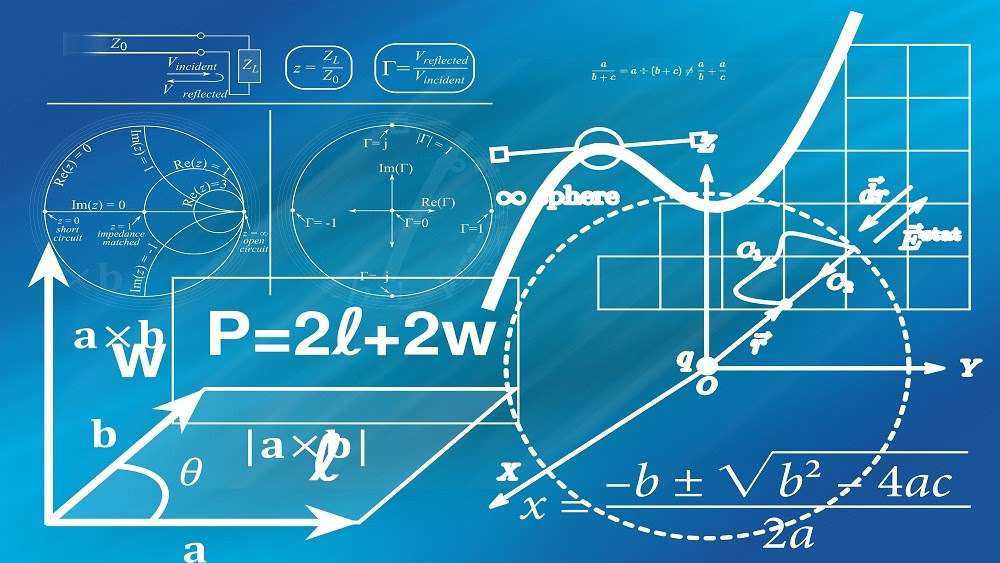 Great leaders don't stop learning, no matter their level of attainment in life.
You may enroll in an MBA program.
The program will make you fit to handle complex tasks easily.
Your MBA project management program is an excellent way to prepare for the PMP certification examination if you're not yet certified.
Microsoft also offers numerous relevant short courses you can take advantage of to sharpen your knowledge.
But most preferably, you should buy a Guide to Project Management Body of Knowledge (PMBOK), 6th Edition, and familiarize yourself with its content.
How to Gather Requirements for a Project
Our engagement above is just a segment of our discussion; it only covers the educational requirements to become a project manager.
But after you might have become a project manager, you'll need to understand project management requirements to execute any given task successfully.
For instance, as a team lead, you must understand project management dependencies and ensure cohesion in project execution.
Before we move on, it's worth asking that "What is a requirement?"
It refers to the conditions that must be met for a project to be completed successfully.
Requirements differ based on clients, products, and projects.
For instance, IT project manager requirements differ from healthcare project management requirements.
You process requirements based on the project lifecycle and the budget provided by a client.
There's no gainsaying that project requirements gathering isn't an easy task.
Thus, it would help to have a guide to ensure your requirements gathering process isn't a waste of time.
Below are requirement gathering steps to follow to make your requirement collection journey very easy and productive:
First, you should identify everyone involved in the project.
It is to make the requirement process seamless and unhindered.
Then, you decide on requirement-gathering techniques you want to use.
Strategize on how you're going to document the requirement gathering sessions so you can refer to them from time to time.
Map out plans on how you're to engage everyone concerned to maintain a common ground on the project requirements.
Speak with all authority figures to know when and where to start the requirement collection process.
If they need to do anything before the meeting, inform them beforehand.
It will help if you keep in touch with relevant parties while drafting the plan.
This is important because the stakeholder requirements definition process most times differ from what a project manager has in mind.
If carefully analyzed, you'll discover that we emphasized the need to carry all relevant parties along in the abovementioned points.
The reason for this is that without their involvement, a project can hardly succeed.
Hence, always use the Joint Application Development (JAD) sessions to design and develop project requirements.
Another term for a JAD session is a focus group.
Identify and gather project requirements
The first step in project selection is to identify and gather what it takes to succeed.
Use the techniques below in collecting requirements from stakeholders:
Brainstorming
Questionnaires
Interviews
Context diagrams (if the project requires user input)
Prototypes
If you follow the techniques of collecting requirements process listed above, you'll actively engage all relevant parties and extract their commitment to the project's success.
You shouldn't do collection requirements extempore; you should use a project requirement gathering template.
If you don't have a template, search for "requirements template project management" online, it will provide you with samples you can tweak to suit your purpose.
It's advisable to use trusted requirements gathering tools like caliber, accompa, codeBeamer ALM, PMIS tools, mind manager, among others, to ensure that the requirements capture all the project specifications.
During the brainstorming session, it will also be helpful if you use the PMP affinity diagram to organize and sort ideas.
The affinity diagram PMP concept is ideal for manual project planning.
Review and prioritize project requirements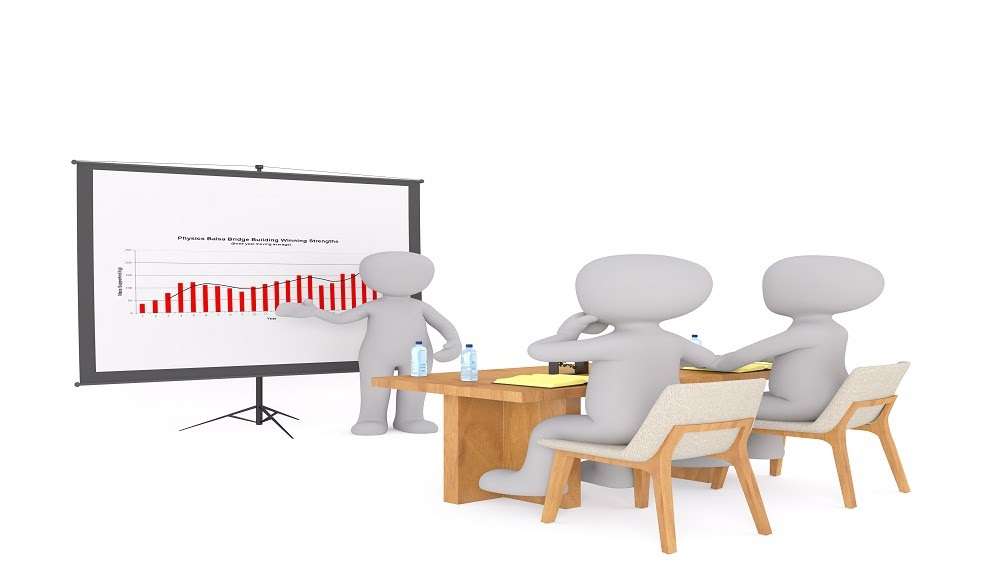 At this stage, you have to review the requirements vis-à-vis the project goals.
Draw a table with high-level features to document the outputs in requirements.
Make sure you record every assumption on the requirements in line with quality control processes.
Share the documentation with all relevant parties for review and approval.
The approved document serves as the performance baseline while executing the project.
Preferably, you may create a document to link project requirements to deliverables.
It is called the Requirements Traceability Matrix.
Some of the items to add to the document include:
Descriptions of the requirements
A unique number and name for the requirement
Dependencies between needs for project management
Quality control, testing, and validation processes
Detailed Notes on the requirements
Proactively manage requirements
At the execution stage, ensure that the team is working in a usual manner to meet the project goals.
Also, the Requirements Traceability Matrix is followed religiously and makes changes adequately to ensure you don't slide off the project scope.
Finally, assess new requirements for quality control.
To meet your requirement goals, build a bond with your team members because they are labor providers.
Now that you know the requirement gathering best practices, you won't do the trial and error methods again.
Project Management Technical Requirements
Technical requirements project management refers to the technical issues you must consider at the planning stage for your project to be successful.
Some core areas of technical requirements include availability, reliability, and performance.
It's essential to consider technical issues as part of your project planning requirements because they're critical to the successful execution of any task.
For instance, in software development, technical requirements describe how an application is built.
It determines the operating system the software is built for, the language it's built-in, and the quality it must showcase.
In the requirements project plan, communicate with clients in the most straightforward language to understand their views on the technical issues about the project you're to undertake.
It's another reason why your requirement collection process must be thorough.
In this article, we explained project management requirements in two ways.
First, as for the educational and professional experience, one needs to be an experienced project manager and the conditions a project must meet to be executed successfully.
Before you set out to do anything meaningful in life, you must first understand what it requires to achieve that goal.
This understanding will save you from undue stress.
For anyone who dreams of becoming a project manager, this guide tells them what they need to do.
And for project managers working in different sectors, this article tells them how to achieve success.
Hence, it doesn't matter whether you're an aspiring project manager or already a professional manager; this article gives you the requirements to move to your next level.