Hey everyone, welcome to today's post where we are going to talk about basecamp project management.
Project management tools can be very difficult and bulky to use at times, and that's why we reviewed this very functional tool.
So, if you are looking for an easy-to-use project management software that offers a detailed overview of the ongoing business' operation or a project management tool that makes managing a project within a unified interface simple for your team, then you need to read this article to the end.
We carefully covered:
Without wasting any more time, let's get into the topic of the day.
What exactly is Basecamp Project Management?
Basecamp is a project management solution that is web-based and runs in the cloud.
It is well suited for small projects where communication and teamwork are necessary.
Small projects such as ones held in school environments.
As a project manager, you may utilize Basecamp to do the following tasks:
Create a new project in Basecamp.
Keep track of your tasks.
Increase the number of persons involved in the project to facilitate communication.
Maintain control over the bulletin board
Make provisions for file storage.
Basecamp's Most Important Features
Simple Outlook — this feature helps a project manager create projects in a straightforward process.
The moment you start a project, a page, similar to a sheet in a notepad, is created, on which you can do the following actions:
Add Team Members to the Project — All thanks to the simple interface of this software, you can easily add team members and their information with so much ease.
It is also possible to include members of the client team. This will assist in keeping them informed as well as increasing the transparency of the project.
Administrator for the project — You can assign the admin position to team members, allowing them to manage the project on Basecamp.
Tasks can be created in the project and added to to-do lists.
You can give the task a due date and assign it to a specific individual.
A Basecamp email might be sent to the individual notifying him or her of the duties allocated to him or her.
Topic Discussions or Team Communication – You can create discussion topics, add material (including attachments), and email them to other members of the team working on the project.
They have the opportunity to express themselves.
When a person logs in, the topic will display on the project's main page, where they can participate.
It is also possible to send discussions to people who have not been added to the Basecamp project dashboard but who need to be informed of certain project details via email.
Documents Generation – Basecamp provides the ability to create documents.
These can be collaborative making use of the collaboration tool or the collaboration software.
Again other users who have permission can also make changes to them. It is possible to view the revision history, as well as to restore an older version.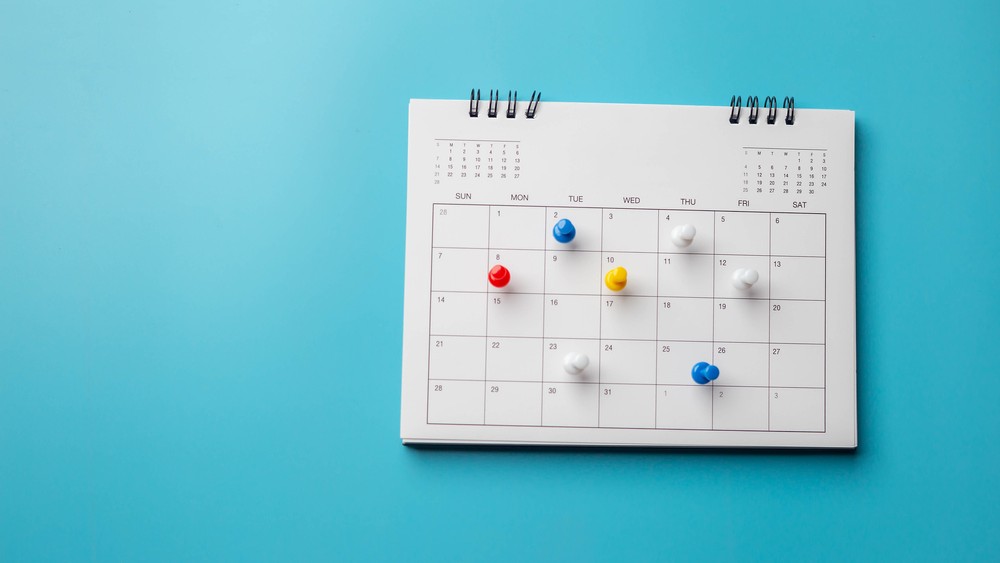 These documents can also be accessed using the mobile version of the website.
Manage the Basecamp project calendar — The Basecamp project calendar is extremely extensive.
Projects, events, and deadlines may all be seen in a single perspective.
There can also be a project calendar or google calendar with to-dos and events specific to the project, as well as a stand-alone calendar with other information such as birthdays and other important dates.
Project Milestones Tracker – Project milestones are significant events that occur during the course of a project that the team is working on.
Milestones and to-do lists can be linked together to show the tasks that must be done in order for a notable milestone to be achieved.
Different project outlooks are available – There are various project views available that provide an update on the project.
The calendar representation makes it possible to see tasks on a project in chronological order.
Another view shows the names of the users as well as the tasks they are now working on.
A third view displays tasks that are currently active and closed.
In comparison to other project management tools, Basecamp isn't a perfect fit. It goes beyond to-do lists and task management.
However, basecamp project management lacks key project management functions such as different project views and task priority.
Basecamp project management software is more of a comprehensive remote work solution than a standard project management tool at its core (though it can accomplish many of the same things).
For most people, it's overkill, which is why it didn't make our top five.
Looking for project management software that doesn't include all of the extra remote work whistles and bells, as well as a more inexpensive price tag?
Something else would be a better choice.
Basecamp's price structure is incredibly straightforward, with only two options: Business and Personal.
The foregoing is a free solution for people with basic necessities, while the other is a paid option from Basecamp.
Basecamp Business should set you back $99 per month, which may seem steep at the beginning, but it quickly becomes affordable once you realize it's an insipid rate that doesn't grow as you append more users.
It's always been a selling feature to summon an unlimited number of members without having to pay more.
Large organizations pay abrupter for Basecamp than for a comparable service with per-client pricing.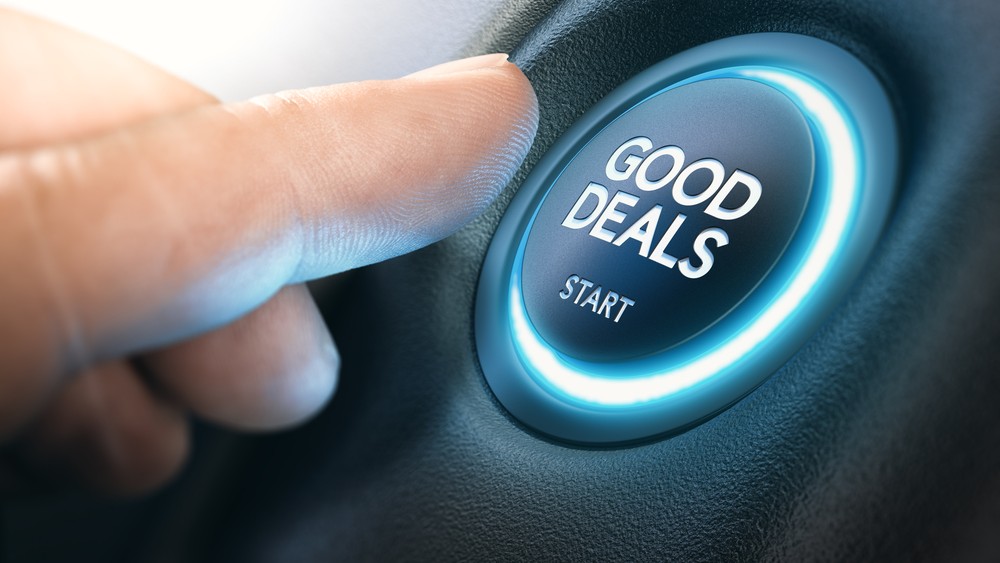 According to the Basecamp webpage, corporations would give nearly three to four times the price for identical capabilities if they used other software.
This estimate was for a small team of ten employees, not a large organization.
We'll go over the limits of the free program in more detail below, but first, let's examine the advantages of a premium Basecamp subscription:
Client viewing permits
Priority assistance with the Basecamp customer assistance department
Unlimited projects
Half a terabyte of storage to store all your files away
Unlimited users
Dedicated team workspaces
Basecamp Has a Number of Advantages
Basecamp is an easy-to-use program that is both basic and stylish.
It is simple and straightforward to use. It makes it possible to manage projects in a collaborative manner.
It has the capability of integrating with a variety of third-party solutions for backup and synchronization purposes.
There are both free (for use for up to 60 days) and premium versions of the software available.
This application offers some intriguing features, such as the 'Everyone' page, which allows you to get a rapid overview of who is who on the team.
The 'Everything' Tab is where you can see everything that has anything to do with the project in one place.
Everything is saved automatically.
Even deleted data can be recovered within 30 days of its deletion.
Projects that have been completed can be archived. It provides an official application for the iOS operating system.
Users who want to create their own third-party integrations with Basecamp can do so using an open API provided by the company.
There is a sturdy security system in place, which includes firewalls, daily backups of critical systems, data encryption, and video surveillance.
Basecamp Has a Number of Disadvantages
Basecamp, on the other hand, does not have elements such as the development of Gantt charts or the interdependencies between tasks.
There aren't many accounting-related features in this program.
When keeping data on the cloud, there is always the possibility of a security breach.
Software that is Similar to Basecamp
Basecamp offers a single premium plan that allows for an infinite number of users and projects to be created.
If your firm is looking for a tool to handle a more specific use case or industry difficulty, one of our top three Basecamp alternatives may be the best fit.
Read on to find out more.
Working together on projects, collaborating in real-time, and automating reporting are all possible with Wrike, an excellent work management software used by over two million professionals globally.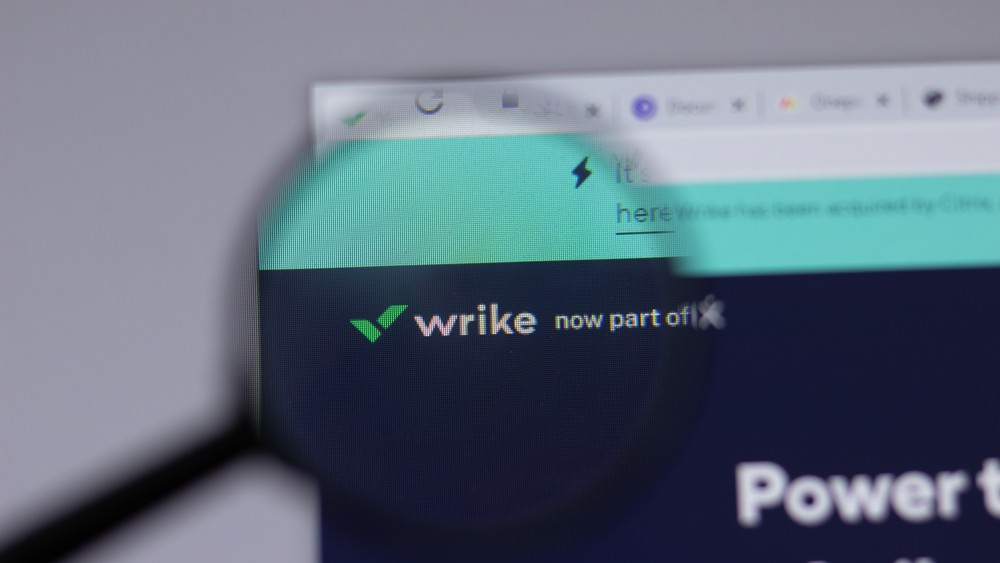 Kanban boards, customized dashboards, Gantt charts, and practical request forms are just a few of the hundred percent sizeable features available in Wrike.
Streamline operations and increase your productivity and potency by more than forty-nine percent.
With budget management, project portfolio analysis, and time monitoring, you can gain complete visibility into your organization.
Enterprise-level defense measures help to retain your data, keeping it safe and secure.
Wrike's products include Wrike for Professional Services and Wrike for Marketers, including team templates tailored to certain industries.
Combine with about four hundred different applications from companies such as Google, Salesforce, and Microsoft.
More than twenty thousand businesses around the world use it. There are unconstrained options available, as well as paid subscriptions starting from $9.80 for each user every month.
Jira Software is a sought-after agile project management application that may be used with any agile methodology, including scrum, kanban, or your own custom blend of the two.
All of your agile software development projects can be managed from a single application, which includes everything from agile boards and backlogs to road maps and reports.
You can even integrate with other tools and add-ons to make your life easier.
As a component of Atlassian, it links with a wide range of tools that enable crews to manage their products and projects from beginning to end from a single location.
Jira Software is carefully designed to assist each arm of your software team in the planning, tracking, and release of high-quality code.
Every team has a distinct procedure for distributing software to its customers.
You can either use an existing design or workflow that is tailored specifically for your team.
Buildertrend is, without mincing words, the most popular software for home builders, remodelers, and contractors in the United States.
This construction software is a wonderful all-in-one solution, providing you with just about everything you need in a particular construction application, saving you time and money.
What to Check for When Settling for an Alternative to Basecamp
Basecamp is a project management tool that includes a number of critical components that contribute to its effectiveness.
After weighing the advantages and disadvantages of Basecamp, users may conclude that they require new functionality in addition to those already provided by Basecamp.
Listed below are some characteristics to take into consideration:
The UI is simple, and the navigation is straightforward.
Views of the workspace in various configurations
Work should be broken down into tasks, projects, and to-do lists.
Workspace that is organized to keep relevant discussions and work files together.
Delegation of tasks, management of tasks, and tracking of tasks
The ability to use messaging or in-built chat software, as well as the ability to tag, attach, or link
Project management software for sharing and creating project plans, team calendars, and work schedules.
Notifications for milestones, key dates, and recurring tasks are sent out automatically.
File storage, document management, and comprehensive search capabilities with filtering are all included.
Templates, reports, and dashboards that are pre-built but can be customized
Internal clients and users have access that is based on their roles and can be customized.
Integration of third-party tools and mobile applications
Some Alternatives to Basecamp
Larger organizations in need of greater adaptability and capacities than Basecamp might look at our suggested list of collaboration solutions and project management from the prime Basecamp competitors.
Asana is an excellent work management tool for teams that are hosted in the cloud.
In order to improve organization and performance, it gives a configurable solution that enables teams to trace the program's workflows.
Its free program allows only fifteen clients, making it a potential Basecamp free option for teams and individuals just getting roused with project management software.
Asana provides a variety of work prospects, including a board, a timeline, a progress bar, and a portfolio view, to allow for diverse points of view.
It also provides features such as milestones, work automation and approvals, workload reporting, and online feedback, among other things.
There is also the alternative to pay on an annual or monthly basis, with a price based on the total figure of users and the number of months they use the service.
For an optical and adaptable work management software that can be used across a wide range of businesses and use cases, Monday.com is the best option.
It is one of the most popular Basecamp alternatives because of its rapid setup, responsive customer service, and use efficiency.
Numerous work designs are free, including a customizable column made from a drag-and-drop responsive board view, which may be used to organize information.
It also includes a workflow guidebook that can deliver instantaneous updates and are ready to use.
Monday.com grants a free basic plan as well as a number of funded plans that allow businesses to scale units more cost-effectively than ever before.
The software also contains advanced capabilities such as custom reporting, analytics, automation, report sharing, integration, and time tracking, which enable more generous teams to manage various projects with complete tracking and visibility.
When it comes to productivity tools, ClickUp is a platform that offers a complete collection and is also web-based.
Project boards, to-do records, wikis, various work views, document management, automation, email integration, goal monitoring, video recording, image capture, resource management, integrated chat, and time tracking are all included in this project management and collaboration solution.
ClickUp has a free program as well as a number of cheap premium options that are charged on a monthly basis per user.
It also has more customization capabilities, such as customized task ClickApps for various use cases, a scalable hierarchy, customizable dashboards, and custom fields, with optical widgets, among other things.
Collaboration delivers project management capabilities that are suited for client initiatives.
Teamwork is a solution that enables teams to manage clients, partners, and projects in a centralized environment, which is only found on the web.
Companies like creative firms, trained service companies, and advertising agencies can manage their customer relationships, track billing hours, and complete projects on schedule and under budget with this software.
Teamwork is one of the top competitors for Basecamp.
It provides basic project management capabilities, and it is a Basecamp competitor.
This software includes an excellent task management tool for keeping track of subtasks and tasks, numerous work views such as a board, table, and Gantt chart openings, list, and built-in chat for fast communication, among other features.
In addition to offering a free program that includes messaging, task management, basic project, and milestones, it also offers higher-level plans that include event tracking and extensive processes.
Trello is simply an online partnership platform or a collaboration tool that combines cards, lists, and boards to monitor tasks and automate workflows.
It is available for free.
It makes project monitoring and administration easier by allowing users to arrange, organize, and exchange information in a straightforward manner.
Several teams can configure it to meet their specific needs, making it a totally free alternative to Basecamp that can be further enhanced by integrating with an endless number of PowerUp connections.
Trello cards include features such as due dates, comments, and checklists, as well as automation and other possibilities.
In addition, numerous work designs are accessible in premium plans as well. Additionally, it provides more choices for exporting data to the Excel software and creating dashboard views.
When looking for a back-to-back job management software designed specifically for the needs of consulting firms, trained services firms, and agencies, Scalo is the best bet.
As well as offering project management capabilities, it also includes time management features such as in-built timers, shared calendars, and timesheets.
Scoro also provides sales and customer relationship management (CRM) features to give a comprehensive perspective of the client; financial tools for tracing or tracking expenditures, orders, report, dashboards, and budgets that confer instantaneous data.
It offers infinite paid options that are charged on a monthly basis for every user and require a modicum of fewer than six users to be activated.
This app is no doubt a one-stop shop for all of your company's requirements.
Communications, customer relationship management, task management, contact center, project, and website building are all available.
For all of the tools, the free program gives a restricted set of functions, which is sufficient for a diminutive team.
Several more expensive plans offer more features, as well as more storage and user limits than the free ones.
Bitrix24, together with Basecamp, is popular among small enterprises, while Bitrix24 is chosen by multiple users in the service and information technology sector.
Teams with numerous members can actually take hold of the monthly cost structure for every user, as well as the time management, customization, workflow, and video colloquium features available on the platform.
ProofHub is an excellent project management and planning software.
It is free to use.
It provides numerous task management, work views, and the ability to create custom processes.
The use of conversations, proofing tools, announcements, chat, and intertwined comments allows teams to interact more effectively.
They can also exchange calendars, coordinate documents and files, take notes, use project guidelines, and create forms to assist in getting things done more efficiently and quickly.
ProofHub is a lot related to Basecamp in that it has a flat pricing structure and does not charge per user.
Clients can still pick between two different plans, however.
Visual proofs, time tracking, customization, and Gantt charts are all included in the higher-tier plan, which is not available in the basecamp subscription.
For a collaborative workspace that facilitates project management and collaboration, Notion is the best tool.
Through the use of a single platform, it facilitates admittance to information throughout the business.
Users can put together appropriate pieces of information that add meaning to their work through the use of a simple user interface.
It also offers a drag-and-drop configuration that allows teams to create their own workflows from scratch.
Notion provides a free program for individuals as well as inexpensive paid plans for groups, with pricing depending on the actual number of users and the number of months used.
Using this price approach, teams with a scantier number of individuals can save money while also being able to scale more readily as required.
Going for a straightforward project management program for teams, go for Toggl Plan.
Users can generate visual project timetables by dragging and dropping timelines on the screen.
Workload management is also included with the software, which allows users to catalog work while taking into account the workload and availability of their colleagues.
Toggl Plan allows reasonable monthly pricing for every user.
This plan is easy to understand.
A variety of color-coded milestones, work views, timeline sharing, and task tracking are all included in all plans.
Solo users can also make use of a complimentary plan for freelancing activities for freelancers and small project planning.
Basecamp project management is a wonderful application for small projects where a great deal of communication with clients and team members is required, as well as for internal initiatives.
It's hard to compare Basecamp to other products since it targets a highly narrow market niche, thereby making comparisons difficult.
How?
You should know that some project management apps claim to be a workplace hub, but they end up focusing on communication rather than task management.
Workplace by Facebook, for instance, is a fantastic example of this.
However, Basecamp manages to strike a decent balance between communication and task management. This is a big plus in project management.
So, when next you are looking for an easy-to-use, and flexible project management software that encourages team collaboration for your small group think basecamp project management.
Please share your thoughts and experiences using cloud-based or online project management tools with us.