Hi everyone and welcome to yet another interesting and well-researched article on Zoho project management – a useful project management tool for active project managers.
We are certain that after going through this write-up, you will have an in-depth knowledge of the Zoho project management software, its key features, and how it works.
You will also have understood how to use the software in getting your current job as a project manager, and how to use it in boosting your career in project management.
To be more specific, these are some of the things you will learn in this informative article:
Without wasting any more of your precious time, let's get straight to the main course!
What is the Zoho Project Used For?
Every project manager is concerned about how to adapt to the changing work environment we find ourselves in today.
With more businesses encouraging a flexible work schedule that allows employees to work virtually, there is a growing need for an online tool for keeping in touch and managing several projects.
Zoho Projects is a project management tool that can help project managers stay on top of their game and get everyone in the company organized.
With Zoho projects, it doesn't matter if team members are collaborating virtually or if they are working remotely.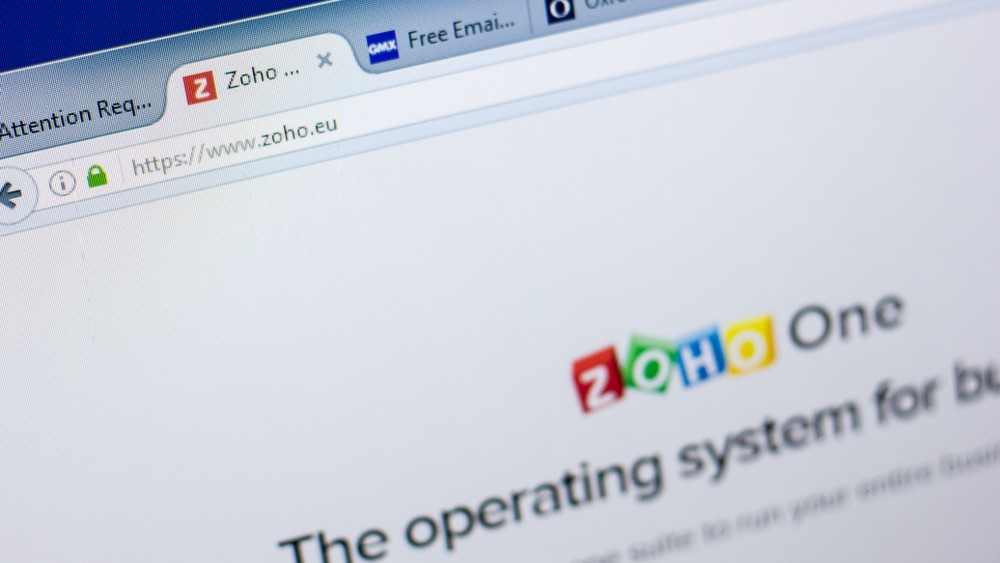 From project meetings to task management, to giving ạprovals, all of these and more can easily be done using the Zoho project management software.
The software helps you work smart because you can do extensive planning, collaboration across several projects, and real-time tracking of team members as well as ensuring they adhere to agreed deadlines.
It is easy to set up, easy to use, and has a mobile application that makes it useful on the go. It has amazing features like the following which we will later discuss in this article:
Extensive integrations
Time tracking
Issue tracking
Comprehensive charts
Reports
Interactive feeds
Task workflow automation
All these features guarantee a complete project management experience while using the software.
The use of online tools increases the risk of data and network breaches. That is why the Zoho project places high importance on data privacy.
To ensure this, the company developed a set of comprehensive practices, technologies, policies, and firewalls, all with the aim of keeping company data secure.
When project managers use the Zoho project management software, there is no longer a need to start worrying unnecessarily about storing the security of personal information on their servers.
The commands and actions taken are implemented swiftly, and messages are seen almost immediately they are sent.
Anyone can use Zoho projects for managing their projects. In fact, a wide range of organizations and businesses, big or small, can use the software.
Because of the software's bug tracking features, it makes this software highly recommended for IT-based companies.
The company has a large diverse customer base, so it is available in almost 20 languages including English, French, Spanish, German, Chinese, Korean, Arabic, Portuguese, and so on.
Advantages and Disadvantages of Zoho Projects?
Every useful tool has its perks and shortcomings. Let's look at what the Zoho projects offer in this regard.
It offers several service plans (as we will discuss later) for various groups of users. So you can choose which one best suits your needs.
Zoho project's interface is fashioned after a social media platform's interface, allowing users to post comments, like comments, tag people, and handle other related tasks associated with your work.
Availability of forums for effective team collaboration
Ease and quick onboarding to the workspace
Clear visual representation of information for easy time tracking
Gantt charts assist with mapping your team's assignment in detail. The chart is designed to update itself to keep everyone on the same page.
Records and display the progress of each team member with current tasks
The mobile app makes the software easy to use from anywhere
Upload feature allows you to upload files, documents, pictures, and other media relevant to your projects
The features and app navigation can be intimidating to a beginner. It might take some time to get used to.
Locating tasks can be difficult
Time tracking can be glitchy in the mobile apps
Key Features of Zoho Projects
It is a fact that Zoho projects assist managers with tracking project progress among many other features.
In this section, we will talk about some of the smart features that make life convenient for users.
When used to the full, these features will also add real value to businesses. If you too want to enjoy these amazing features, it is best to learn about them. That learning starts now!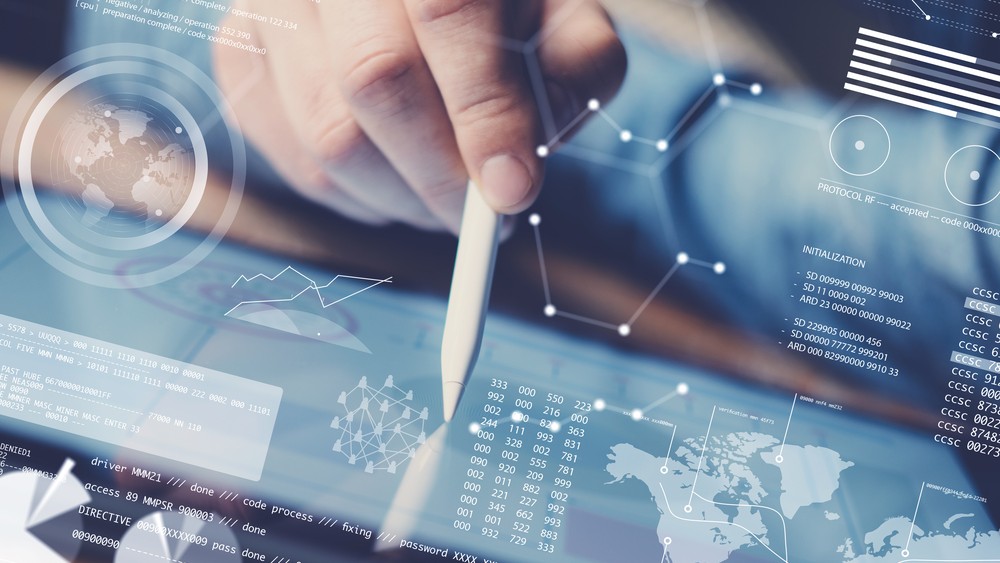 Task Automation: Each project has a workflow, and it is visible on the task automation panel. This helps you as a project manager to follow up on tasks assigned to your staff or small teams.
With the "tag" feature under this tab, you can tag-team members to specific assignments
And when you need to send follow-up emails or notifications about due dates or project deadlines, you don't have to worry yourself. The pre-designed automated email notifications take care of this.
Task Management: Just as the name suggests, this feature helps you manage or keep track of projects from the moment the project starts.
The task manager lets you assign to-dos to employees, due dates, reminders, and prioritize assignments.
Another beautiful part of this feature is the 'milestone' because it keeps everyone on the team updated as to where they should be in the project.
It also has the Kanban system, expressed as a percentage, which helps managers know how far a project team has gone. Project managers can also do the following:
Designate tasks
Designate milestones
Issue project calendar
Schedule events and meetings
Enabling this feature updates everyone, on the team and within the company. They understand what needs to be done in addition to what has already been done.
Time Tracking: Zoho software has a dedicated timesheet feature used to bill clients, track the pace of your team, and literally monitor the time your team spends doing actual work.
Since you are aware of what time is spent doing company work, it is easier to determine billable hours.
This feature also has an invoice integration that easily transforms timesheets into invoices for team members and clients.
Social project management: Just like with social media, Zoho projects have a provision for team members, project managers, and clients to send instant messages and chats, post comments, use the @ symbols to tag members by name, or have a casual discussion via arranged forums.
Each team member has a customized profile page that lists all their past and present projects.
Charts and Reports: The Gantt charts feature allows you to monitor projects, adjust plans, or compare several projects. The resource utilization chart also gives the project manager a clear display of each employee's workload.
It is important because once in a while, the project manager may need to adjust the workload of a particular employee if he feels that they are being overworked.
It also allows him to distribute the work evenly among his workforce.
Project administration: This feature lets you create a template based on the project at hand or the company's needs.
It also includes a gamification feature that credits team members when they reach certain goals. The rewards are in the form of badges.
The more goals they reach, the more badges they get.
Issue tracer: This final feature helps you to manage the entire project through documenting, monitoring, and proffering solutions as soon as they come up.
The feature also tracks common software problems or bugs encountered as well as the recommended fix.
This acts as a feedback mechanism for the developers when planning what to improve on with future updates.
In the past, Zoho projects offered users 5 plans to choose from. However, as with many project management software, Zoho projects now offer users the opportunity to choose one out of the three available plans.
The Free or Basic Plan
The Premium Plan
The Enterprise Plan
Let's take a closer look at each of them
The Basic Plan: This is the Zoho project's free version. Project managers of small businesses can use it to manage small teams and nudge them towards meeting up with set deadlines.
It is also enough for businesses that are in the early stages of growth.
You still have access to the Zoho planner that helps you manage employees' work hours among many other features like the Gantt chart viewer.
Now, let's talk about the restrictions. You only have 10MB of storage, which you will agree is very small. However, that is not the biggest limitation of this free plan.
A major downside is that you cannot have more than three people in a project team. Apart from that, only two projects can be created per time.
This shows clearly why it is recommended for small businesses. If you need to do more, check out the next plan.
The Premium Plan: With just $5 every month, you can subscribe to the premium plan. Users can get a discount on it if they pay for one year upfront. This plan allows you to add up to fifty persons to your Zoho project.
You can add clients as well as employees to your account for just $3 per person. But that's not all! Subscribers get to enjoy a 10-day trial period on the premium plan.
The premium plan offers 100 GB of storage with the opportunity to manage several projects at the same time based on your current need.
When compared to the premium packages of other project management software, Zoho has the lowest rate.
The Enterprise Plan: The enterprise plan attracts a $10 subscription fee every month for a single user or $90 when paying for a whole year. Comparing this rate with the rate offered for the enterprise plan of competitors, Zoho's pricing is the lowest.
This package offers subscribers all the features available on the software without any restriction.
The best collaboration tools, effective document management, easy-to-use task lists, subtasks planner, and so much more.
This plan has 120 GB of storage space and you can add an unlimited number of people to your team. You also get to manage as many projects as you want at the same time.
You have access to 30 project templates and you can easily customize each project. You can view pages and charts across all projects, you can view and create task layouts, you can hold meetings, and you can track an employee's work hours.
The amount of resource management makes the enterprise plan idea for big businesses and companies. What is more? It is the most affordable enterprise package when compared to other project management software.
Zoho Projects Alternatives
Although Zoho projects is a low-cost project management software that is chosen by many people, at times, people may prefer other software.
We respect your preferences and we are still committed to helping you find the best fit for your business.
Here is other recommended project management software that can help you get your project organized, and keep your business moving:
Asana
Trello
Slack
Click
Jira
Salesforce
Teamwork
Liquid Planner
Celoxis
They are all effective for team collaboration and online team management. Their pricing is moderate and they are all packed with amazing features that project managers need to fulfill their duties.
Zoho project management is one of the best online tools in this era of the virtual work environment.
It makes your job easier and boosts your efficiency as a project manager. This software is packed with several features that make it popular among users.
Distance is not a barrier as you can do your job anywhere and everywhere you go. Simply utilize the mobile apps on both the android and IOS operating systems.
In terms of who it is made for, anyone can use it. Even small businesses can make good use of it and grow their business.
While this software is good news for the project manager, it's also good news for the staff as it eliminates long hours of round-table meetings and constant submission of paper documents.
We hope your skills have been sharpened if you are already familiar with Zoho project management.
If you are learning about Zoho projects today, we hope we have taken you on a wonderful tour of this helpful project management tool.