Other Free NCLEX RN Study Guides:
There are 8 Modules in NCLEX RN Study Guide. Here you can navigate all the NCLEX RN Study guide modules.
let's get started right away.
Diagnostics: Cardiovascular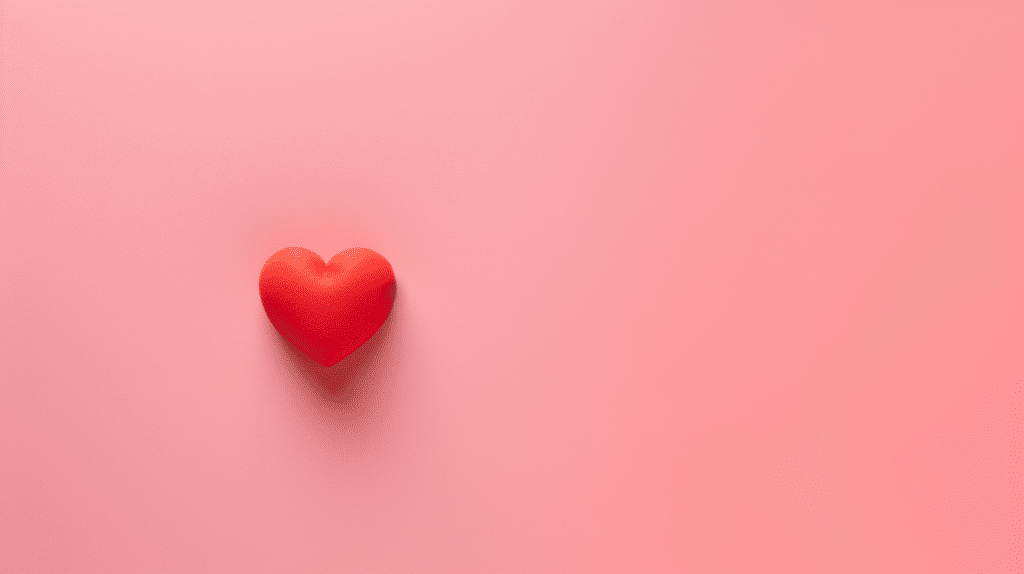 Cardiac enzymes
If a patient has a suspected myocardial injury, creatine kinase (CK) and CK-MB levels should be evaluated every 6-8 hours.
Typically, within 4-6 hours of the injury, these will go up, with normal ranges at 30 IU/L (CK) and CK-MB around 0-5% of the level of the CK.
12-24 hours after the injury, levels should peak at around 6 times the normal range if no further damage has occurred.
3-4 days following the event, they will drop to normal levels.
It is possible to detect a myocardial infarction after non-cardiac surgery by measuring Troponin I and T levels.
Detection of acute coronary syndrome is also possible through this.
It's in skeletal and cardiac muscle that Troponin, a type of protein, is found and when injury to the tissue occurs, it is released into the bloodstream.
Troponin I (< 0.05 ng/ml): This will show in around 2-6 hours. Its peak is at 15-20 hours with a secondary peak at 60-80 hours. Within 5-7 days, it returns to normal
Troponin T (< 0.2 ng/ml): In 2-6 hours, this will increase following MI. It stays at an elevated level but within 7 days will return to normal
Echocardiography
Used for assessing and diagnosing valvular lesions, blood flow as well as anatomic heart abnormalities, echocardiography is an ultrasound technology that is non-invasive.
It includes:
Standard 2D echo
Transesophageal (TEE) prob
Doppler imaging
Bubble study
Glucose laboratory test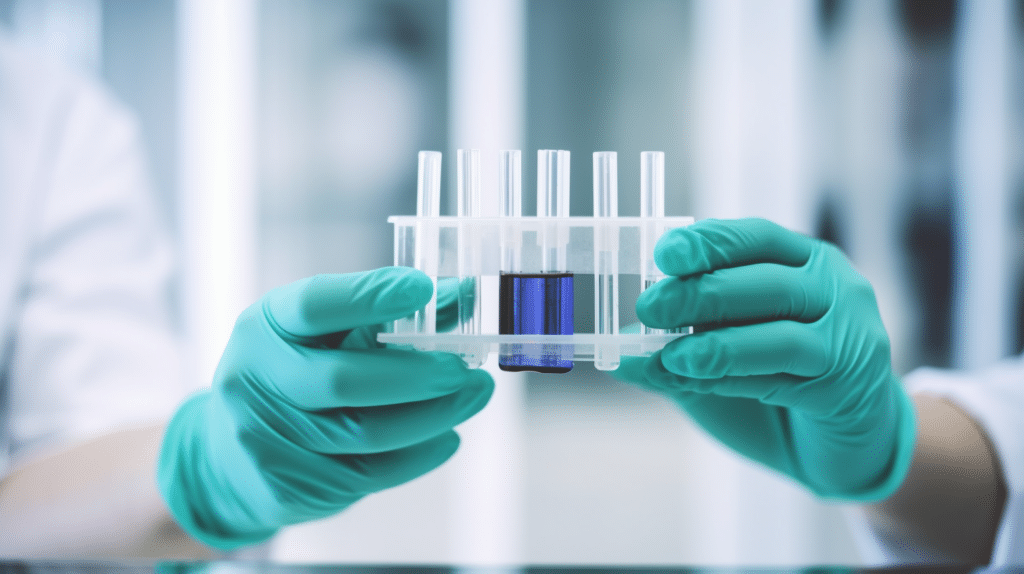 Diabetes mellitus is indicated by high levels of glucose in patients.
As a way to monitor this condition, be aware of these glucose levels:
Normal: 70 – 99 mg/dL126
Impaired: 100-125 mg/dL
Diabetic: Above 126 mg/dL
Glucose levels can be increased due to various conditions including
Renal failure
Stress
Cushing's syndrome
Hyperthyroidism
Disorders of the pancreas
Antibody testing and basic thyroid function testing
The pituitary gland produces thyroid stimulating hormone (TSH).
This production occurs when the hypothalamus releases thyrotropin releasing hormone (TRH).
T4 (more predominantly) and T3 are released when the thyroid is stimulated by TSH.
Testing thyroid function is best achieved through a free T4 (unbound test), specifically when screening for diseases of the thyroid.
Another method that can be used to screen for diseases of the thyroid can involve using antibodies.
For example, for patients with Graves' disease, in around 50% of them, thyroglobulin antibodies are found.
For those with Hashimoto's thyroiditis, this climbs to 90%.
Diagnostics: Immunologic and oncologic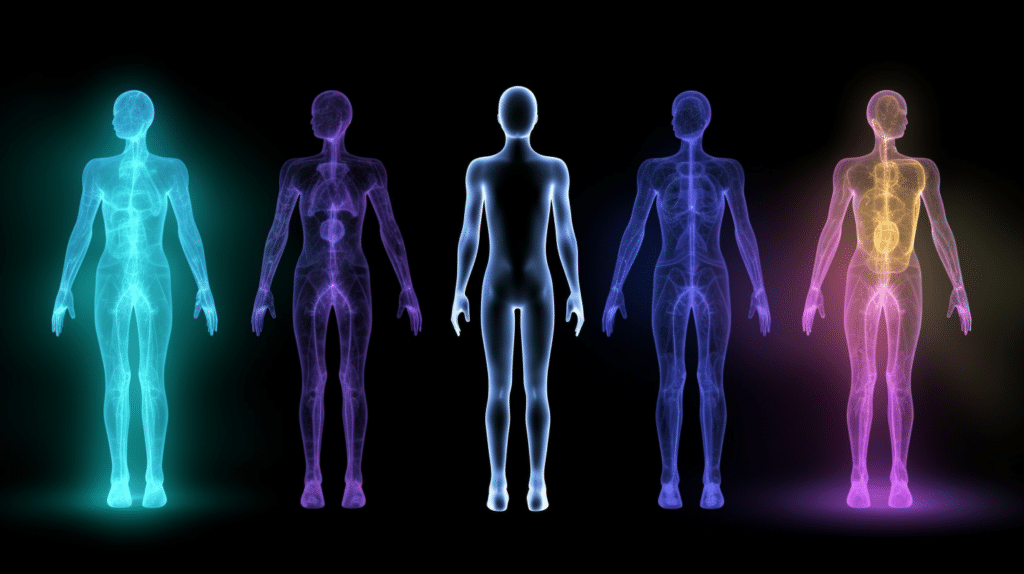 Frozen sections
When deciding on the best type of surgical procedure, frozen sections are a good way to ascertain the establishment and staging of a tumor.
Post-surgery, they also provide information about the extent of tumor removal.
The type of tissue involved can be clarified too and this allows further evaluation, while through a biopsy, diagnostic assistance can be provided.
Note, however, that distortions and damage to the tissue architecture can occur from freezing.
Immunohistochemistry (IHC)
IHC takes frozen tissue sections and then identifies the tissues' antigens from them.
This detection takes place using antibodies.
These are coupled to pigmented entities or fluorescent compounds which then can be viewed through either a microscope or fluoroscopy.
Using IHC, benign and malignant processes can be distinguished.
From this, a classification can be given to the type of tumor observed, while it can also help determine the point of origin thereof through the location of small metastasized areas (if any).
Through the detection of characteristic nuclear antigens, IHC can also help evaluate a tumor's future aggressiveness.
Fine needle aspiration (FNA)
With FNA, tissue, which might be malignant – has cells extracted from it using a small gauge needle.
This process usually takes place before surgery with the cells then checked under a microscope.
This is a relatively inexpensive process carried out together with laboratory evaluations and x-rays.
Flow cytometry
Flow cytometry is used to examine populations of cells for various properties that are in suspension.
A specific machine, the flow cytometer is used and the cells are aspirated in a fluidic system when carrying out these evaluations.
It can be used to examine the population of leukemia cells, for example, and if they are derived myeloid or lymphoid.
Also, it can detect minimal residual disease (MRD).
Cancer detection and staging: Imagine methods
Detecting cancer through imaging has its advantages and disadvantages.
For one, it's not a non-invasive technique but tumor masses have to be large enough (3 to 5 mm in diameter) so that they can be visualized through the imaging technique used.
There are several imaging techniques that can be used which include:
Radiographs
Mammography
CT scans
Computerized tomography
Angiography
Ultrasound
MRI scans
Single-photon-emission computed tomography (SPECT)
Positron-emission tomography (PET)
Diagnostics: Hematologic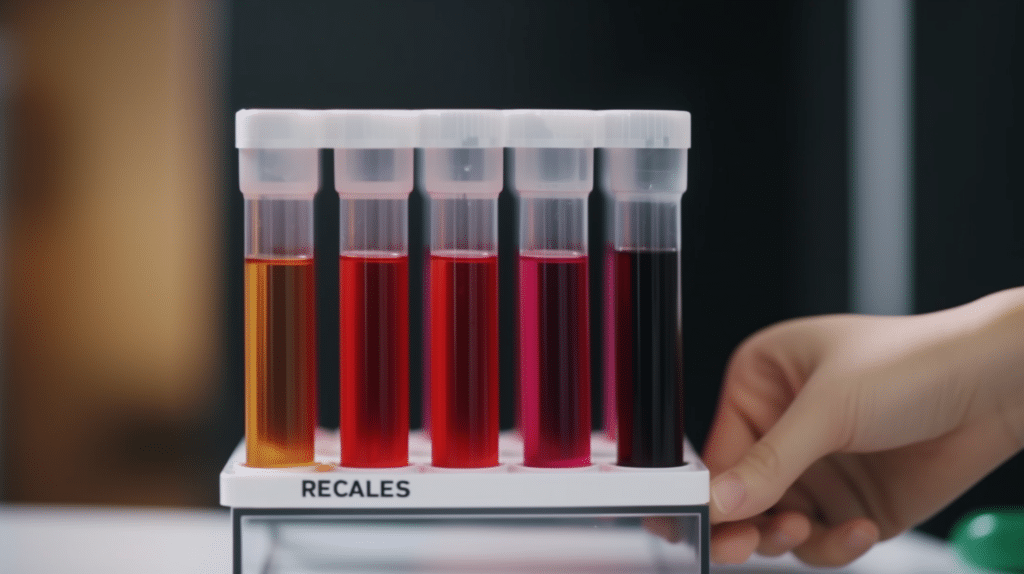 Red blood cells
95% of the mass of the biconcave disks is known as red blood cells from hemoglobin.

RBCs are tasked with carrying oxygen through the body with iron forming part of the cells which binds together with the oxygen.
RBC disorders generally lead to anemia and include:
Blood loss
Hemolysis
Bone marrow failure
Your coursework will have more information on the various laboratory tests that are carried out regarding RBCs.
These include hemoglobin, hematocrit, mean corpuscular volume (MCV), and reticulocyte count.
White blood cell count
As an indicator of the level of viral or bacterial infection, a white blood cell or leukocyte count can be carried out on a patient.
A normal count will see 4,800 to 10,000
Patients with acute infection will have 10,000 and above, while 30,000 show they have a severe infection
A viral infection shows 4,000 and lower
Other types of hematologic diagnostics include C-reactive protein and erythrocyte sedimentation rate as well as coagulation profile elements.
You will find these extensively covered in your coursework
Diagnostics: Neurological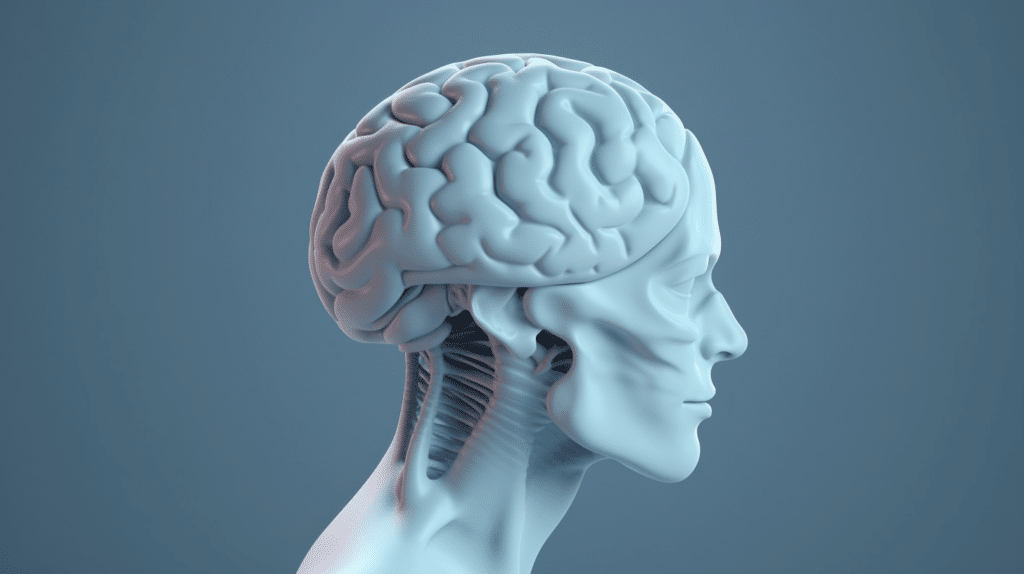 Lumbar puncture
Also known as a spinal tap, this can be carried out in two areas on the lumbar vertebrae.
Those are either the area of the lumbar vertebrae between the 3rd and 4th or between the 4th and 5th.
CSF is withdrawn and CSF pressure is measured during the procedure with the patient given a local anesthetic beforehand.
This should be between 70 to 200 mmH2O.
CFS analysis can be compared against these normal values:
WBCs: 0.5/mL
RBCs: 0
Lactic acid: <25.2 mg/dL
Glucose: 60-80 mg/dL
Protein: 15-45 mg/dL
Cultures should be negative while the liquid itself should be clear and colorless.
Following the procedure, the patient should for at least the next three hours be kept in a prone position.
This will help ensure that no CSF leakage occurs.
Patients may report headaches which, if severe, can be treated via an epidural blood patch.
Here, blood is withdrawn to seal the leaking opening, and is injected into the puncture site's epidural space.
Diagnostics: Gastrointestinal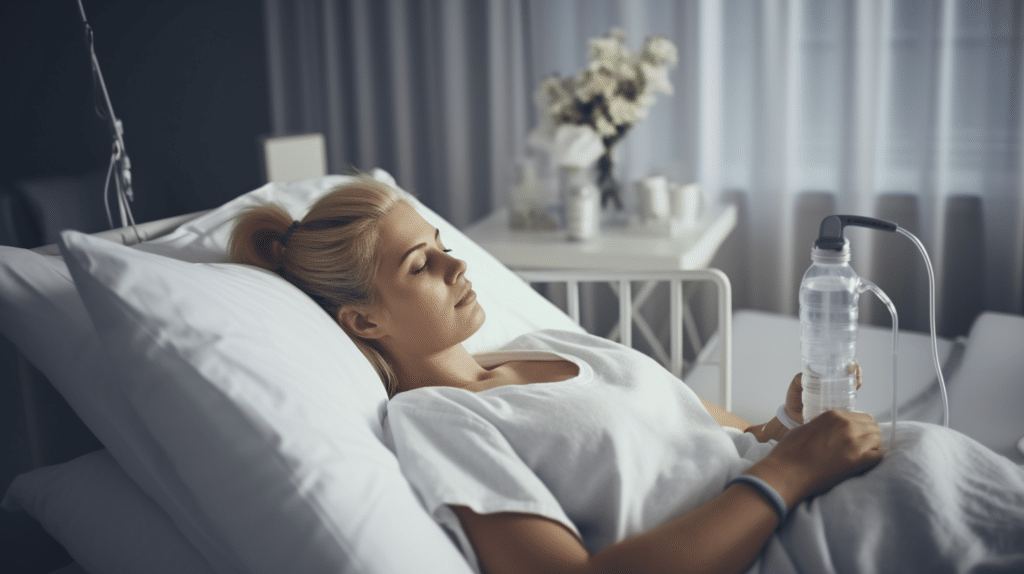 Studies regarding liver function
These studies include:
Bilirubin levels
Total protein
PT or prothrombin time
Alkaline phosphatase
AST (SGOT)
GGT, GGTP
ALT (SGPT)
LDH
Serum ammonia
Cholesterol
The various values that are measured here and the ranges they should be in are covered in your coursework, so be sure to check them there.
Nutritional lab monitoring
Albumin and total protein
When it comes to total protein levels, numerous factors can play a role, for example, if the patient has an infection or is stressed.
It's often as part of a patient's overall nutritional assessment that this is measured with normal values at around 6-8 g/dL.
Why is protein important?
Well, there are several reasons but perhaps the most critical is that the correct protein levels will help when it comes to healing wounds.
Cells and tissues depend on a specific protein called albumin.
If a patient is suffering from renal disease, this level will decrease as well as if they are malnourished or have suffered severe burns.
When it comes to determining protein levels, determining albumin levels is the common way to do so.
Normal values are between 3.5 to 5.5 g/dL
Severe deficiency is lower than 2.5 g/dL
Transferrin
This protein is made by the liver and is tasked with transporting around a third of the iron found in our bodies and can be used as a way to measure the nutritional status of a patient.
Levels of transferrin can be lowered significantly by a patient not eating enough protein while it drops when they suffer from anemia or have some form of liver disease.
Note, when used in isolation, measuring transferrin levels isn't a reliable way to determine the nutritional status of a patient.
Normal values are between 200-400 mg/dL
Severe deficiency is less than 100 mg/dL
Diagnostics: Genitourinary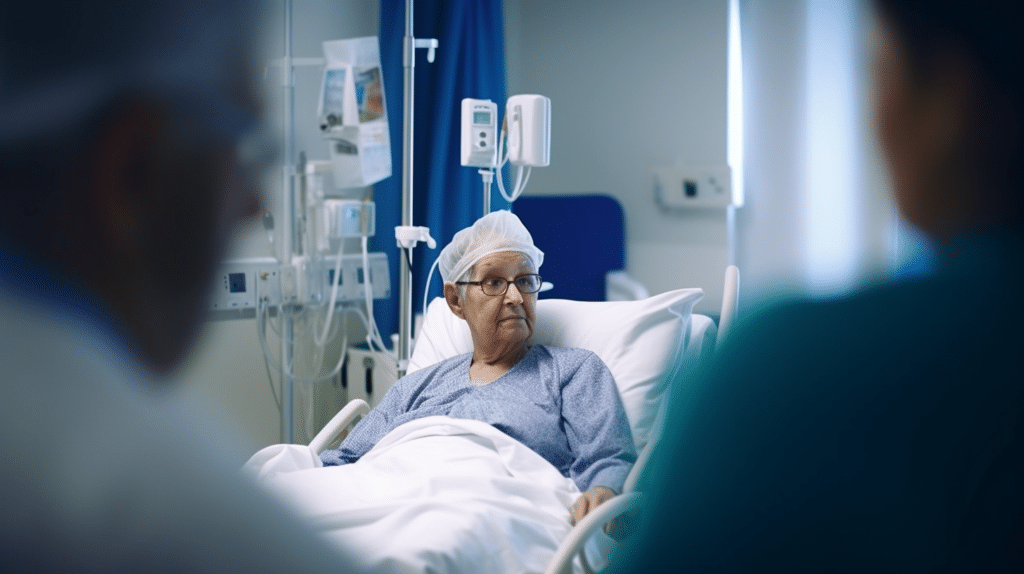 Studies of renal function
Found below are various renal function studies often carried out on patients which include:
Urinalysis
Blood urea nitrogen (BUN)
BUN/creatinine ratio
Urine creatinine
Serum creatinine
Creatinine clearance
Uric acid
Osmolality (serum)
Osmolality (urine)
If you are unsure of what the values for all of these should be, or their exact purpose, check your coursework for further information.
Urinalysis
Below you will find the components as well as normal findings regarding urinalysis.
Color: When normal this will be amber to pale yellow. Darker urine could indicate the presence of other substances
Appearance: Should be clear but from time to time, might be cloudy
Odor: When normal, a slight odor is present. If it smells foul, that could indicate the presence of bacteria. Odor can change through the consumption of certain foods
Specific gravity: When normal, this is around 1.005 to 1.025. Fever, vomiting, or dehydration can lead to an increase in protein levels
pH: When normal, this is between 4.5 to 8
Urobilinogen: 0.1 to 1.0 units
Glucose, ketones, protein, blood, bilirubin, and nitrate: When normal, these will be negative
Radionucleotide renal scans and IVP
Radionucleotide renal scans take place over a period from 20 minutes up to 4 hours.
These are carried out with dimercaptosuccinic acid (DMSA) which is administered by IV and thereafter CT scans are carried out.
The overall function of the kidney, as well as the perfusion thereof, can be assessed using these scans.
Lesions, atrophy, and scars can be detected while if hydronephrosis is present, the cause for it can be ascertained.
As a way to measure the urine output of the patient, they might need to be catheterized.
They should also always be kept very well-hydrated.
An Intravenous pyelogram (IVP) could be carried out for several reasons including to detect tumors, and any structural defects as well as for the examination of urinary structures.
When an IVP is carried out, every minute for a period of five minutes, radiographs will be taken.
Once a 15-minute period has passed, another radiograph is taken which allows for the passing of the contrast medium that was administered by IV to pass into the bladder.
The effectiveness of the bladder in emptying itself is then shown by a post-voiding radiograph.
Renal biopsy
The extent of the disease of a kidney can be determined through a renal biopsy which removes some cortical tissue.
This can be carried out on patients that are experiencing transplant rejection, acute renal failure, ongoing hematuria or proteinuria, or glomerulopathies.
The overall risk of bleeding can be determined through coagulation studies done pre-operation.
A renal biopsy is carried out in one of two ways, either through a small flank incision (surgically) or by a needle.
Before either of these methods, a urine sample must be taken.
The reason for this is so that a post-procedure specimen can be compared to it.
Renal ultrasound
When viewing urinary structures using a non-invasive method, the best way to do so is through a renal ultrasound.
This is the best port of call when looking for possible obstructions in patients that present with kidney disease where the origin is unknown.
Ultrasounds provide plenty of information including if there is an accumulation of fluid, if the kidney has changed in size, if there are any masses present, if there are any congenital abnormalities, and if renal calculi or other obstructions are present.
Earlier we spoke of a renal biopsy and before these are carried out, an ultrasound is usually performed.
Management of patients post-op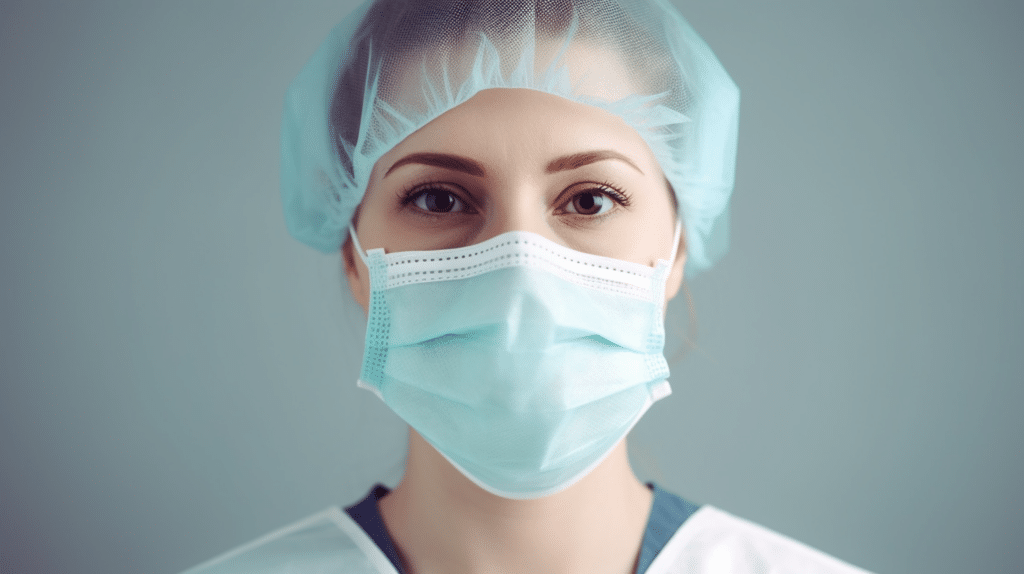 PONV
Depending on the type of anesthetic used, a patient may experience postoperative nausea and vomiting (PONV).
This can even be delayed up to a period of a day and usually, close to a fifth to a third of post-operative patients will experience it.
When it comes to the anesthetic agent used, it's more often patients who have inhaled the agent that will suffer from PONV than those that receive the agent intravenously.
Surgery duration also plays a role.
There is a higher chance of PONV for those surgeries that go on for a longer period.
Young women often suffer from PONV as well as people that get motion sickness or who smoke.
Postoperative pain and PONV are often associated and in cases like this, managing the pain effectively can lower the onset of PONV.
Risks associated with multiple interventions after surgery
Post-operative complications and the risk, therefore, go up when a patient with comorbidities has had multiple interventions.
Here's an example.
There is a higher risk of cardiac arrest, amongst other problems, for diabetic patients that have received multiple interventions.
For the elderly, this is a concern as well because usually, they too have a range of comorbidities.
When dealing with one condition, however, care must be taken to see to it that dealing through the use of multiple drugs doesn't lead to adverse complications.
Aspiration risks
The following are included when it comes to aspiration risks:
Feeding tubes: At all times, patients that have feeding tubes should be sitting at a 45-degree angle, if at all possible. Once they are finished feeding, they shouldn't lie down for a period of an hour at least
Sedation: The ability of a patient to swallow effectively will be impaired if they are sedated. Until the client is alert fully, any oral fluids should not be given to them
Swallowing difficulties: Older patients, those with dysphagia, muscular dystrophy, and Parkinson's disease are an aspiration risk because they might have difficulties in swallowing. There's also an increased risk for patients that have had cancer in their neck area or throat that have received chemotherapy or radiotherapy, those with mouth sores, or who have an esophageal blockage
Insufficient vascular perfusion risks
The following are included when it comes to insufficient vascular perfusion risks:
Immobilized limbs: There is an increased chance of insufficient vascular perfusion when limbs are immobilized, usually when muscles, bones, ligaments and other parts have been affected through trauma. This means that often, the limb should be checked for pallor, edema, delayed capillary filling, or any sensory changes. DVT prophylactic precaution should be taken when the limb is immobilized for a long period of time
Post-operative status: Insufficient vascular perfusion often occurs in many conditions that are interconnected with surgical repair. This includes hypo and hypervolemia, blood flow that's mechanically obstructed, hypoventilation, bleeding resulting in decreased hemoglobin, and hypoxemia
Diabetes: Because of impaired perfusion, the risk of ulcers is raised in patients that have diabetes
Indication of changes in output levels
The following are included when it comes to indications of output changes from baseline levels:
NG tube: While this can vary, it's important that it is monitored to get a baseline for each patient. This fluid should be light yellow/green in color. An increase in volume with a reddish color may indicate bleeding
Emesis: No patients should have any signs of emesis. If present, the amount should be recorded. The cause should also be ascertained and then treated
Stool: Fecal output is different in each individual, so this means that a history should be kept for each patient. If the patient develops diarrhea, both the volume and frequency of each episode should be noted as dehydration may become a problem. For patients that are post-op, constipation could be an issue and stool softeners may be necessary
Urine: Urine output is different in each individual and depends on intake, as well as the age of the patient and their overall condition. An output history for urine should be established by monitoring how much urine the patient passes and then any variations noted when they occur
Blood loss stages
These include:
Stage 1: 15% blood loss (750 mL) – Patient might appear pale. The following may remain within normal limits: urinary output, capillary refill, and vital signs.
Stage 2: 15-30% blood loss (1500 mL) – The skin of the patient will be clammy and cool to the touch while their pallor might increase. There could be an increase in their heart rate to above 100 beats a minute while generally, diastolic blood pressure will increase as well. While urinary output will be around 30-30 mL every hour, a delay in capillary refill will occur. Patients in this stage might show signs of anxiousness
Stage 3: 30-40% blood loss (1500 to 2000 mL) – Here, the patient will show signs of an altered mental state, confusion as well as diaphoresis. Heart rate jumps to more than 120 beats per minute while systolic BP will be below 100. Urinary output is around 20mL per hour and there will still be a delay in capillary refill
Stage 4: Over 40% blood loss (more than 2000 mL) – Patients might become comatose after showing signs of increasing lethargy, while skin mottling might occur. Systolic BP drops below 70 while their pulse rate will increase to over 140 bpm. Breathing becomes rapid and shallow while capillary refill disappears completely. Urinary output is either very little or none at all
NG/OG tube insertion and removal
Here's the procedure that needs to be followed in this regard:
Equipment including a stethoscope, lubricant, tape, syringe, suction, and pH strips should be gathered up along with necessary PPE. Proper hand hygiene is necessary at this point as well
If NG tubes are used, the patient's nostrils should be carefully examined for patency. Move onto the abdomen and check for sounds from the bowel and the patient's overall level of consciousness must be ascertained, especially when it comes to following instructions
If possible, the patient should be positioned at a 45-90 degree angle
A measurement must be taken from the tip of the patient's nose to the ear as well as from the ear to the xiphoid process. Mark the tube for the appropriate length
The proper curvature for the tube can be attained by wrapping it in circles around the fingers. This must only be done on hands wearing non-sterile gloves. The tube should also be lubricated (around 3 to 4 inches of it) with lubricant
The patient should drop their chin down and if using an NG tube, they should breathe through their mouths. Now, with the curved side down, the tube can be inserted into the nostril. It should be directed in a downward motion. If an OG tube, the patient should breathe through their nose and it should be moved along the back of the patient's tongue and down. If resistance occurs, the tube can be twisted slightly
If the client is allowed, they can sip water as the tube moves downwards, otherwise, they must dry swallow (for an OG tube)
An x-ray is necessary to confirm the correct placement
Thromboembolism
This includes both embolism and the formation of a thrombus which can result in either a stroke or a heart attack.
Most commonly, however, it will result in DVT as a result of a pulmonary embolism.
What are the signs and symptoms to look out for?
The site of the thrombus may be painful, swollen, and erythematous.
This is particularly true if it is a lower extremity.
With a pulmonary embolism, the onset of dyspnea is usually how it presents.
Other secondary indications included hemoptysis, cough, fever, or froth in the sputum.
Various diagnostic tests to confirm a thromboembolism can be carried out including lab tests such as CBC, BNP, ABGs, D-dimer, and troponins) while other tests include spiral CT, ultrasound, pulmonary angiography, and perfusion scanning.
When it comes to treatment, oxygen, thrombectomy, anticoagulants, and thrombolytic therapy can be considered.
Transplant patients: Sources for potential infection
For a patient that has received a transplant of any kind, getting an infection is a real concern.
These infections can come from:
Infected organs from the donor
Healthcare workers that look after the patient
The blood or blood products they receive
Environmental infections (for example, the water system, equipment and surfaces and more)
Transplant patients: Common viral pathogens
Due to their immunocompromised state, a range of viral infections can occur in transplant patients.
These include:
Herpes simplex virus
Human herpesvirus-6
Varicella-zoster virus
Hepatitis B and C virus
BK virus (BKV)
Adenoviruses (ADV)
Transplant patients: Common bacterial infections
These include:
Staphylococcus aureus
Vancomycin-resistant enterococci (VRE)
Nocardia
As a way to mitigate these infections, the following infection control strategies are necessary:
Handwashing on a regular basis
Environmental monitoring
Effective antibiotic prophylaxis