Hi everyone! Welcome to our insightful read on NCLEX High Yield review.
In this article, we'll walk you through what makes and breaks NCLEX High Yield.
In brief, we'll discuss:
NCLEX High Yield curriculum
NCLEX high Yield features
NCLEX High Yield pros and cons
NCLEX High Yield evolution
Further, we'll give you the methodology we used in this review.
Let's get started right away.
NCLEX High Yield Curriculum Review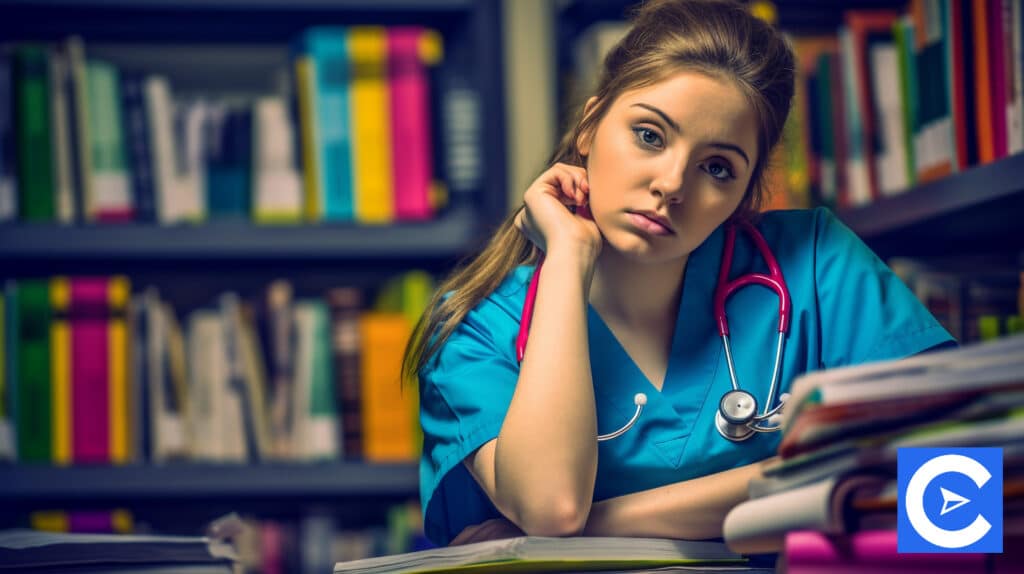 Dr. Zeeshan Hoodbhoy is the founder of NCLEX High Yield.
The platform has helped dozens of nursing students become registered nurses through their NCLEX prep course.
The majority of learners are repeat test-takers, although there are also a considerable number of first-time test-takers.
Dr. Z offers paid on-demand courses, live sessions, and free programs.
All are geared towards ensuring nursing students are ready for the NCLEX.
NCLEX High Yield provides a holistic approach to the NCLEX test preparation.
They cover the exam content and structure, NCLEX tips, test-taking strategies, stamina, and confidence.
Let's kick off with the live course that is conducted through zoom.
Nclexhighyield.com provides a calendar for the live sessions.
The sessions cover 25 topics split into sections.
The topics covered include cardiology, endocrine, neurology, mental health, infectious diseases, EKGs, respiratory, maternity, prioritization, fundamentals, med math, growth and development, and several others.
As you might have guessed, one of the trainers is Dr. Zee.
Other lessons are conducted by Nurse Brittany, Nurse Claudia, and a team of highly qualified tutors.
Part of the sessions is practice tests broken down by Dr. Z.
There are practice tests that Dr. Zeeshan Hoodbhoy walks you through on how to narrow down the answers choices using the Method.
The Method is a strategy developed by Dr. Zeeshan.
It helps test-takers organize their thought process, reducing exam anxiety.
The Method makes preparing for the exam efficient.
It gives learners an upper hand in the NCLEX because it helps them break down a question to understand better what's being asked and effectively eliminate the answer choices to find the right one.
Secondly, the on-demand courses come in three tiers, depending on the access period.
Finally, there are free resources, like free zoom sessions and the free podcast.
NCLEX High Yield Features Review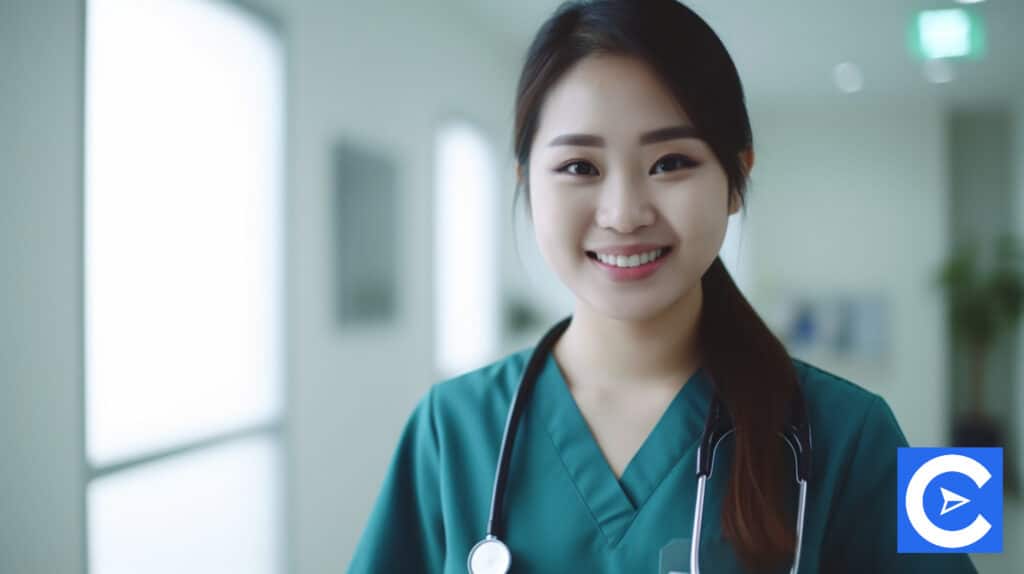 NCLEX High Yield offers three full NCLEX on-demand courses.
The three plans come at different price points depending on the access period.
Here are the prices:
45-Day Access at $382.44 (This package has a 15% discount. Normally, it's $499.99)
30-Day Access at $399.99
15- Day Access at $349.99
The access duration starts from the time you purchase the package.
Once the access period expires, there's no extension.
Apart from the on-demand courses, you can opt for the live course that goes for $599.99
With this option, you'll also have access to the on-demand courses until you pass the NCLEX
Secondly, you'll have 2-3 hours of zoom sessions that total up to 40+ hours.
Please note that what you can learn on the free zoom sessions is limited.
Some lectures are only on the on-demand courses.
The reason why enrolling for the live course is advantageous.
Learners who've purchased a course also have optional check-ins.
The NCLEX High Yield Team monitors learners' scores.
The team tracks their progress and can reach out to them by email or phone.
If you want individual training, you can opt for one-on-one tutoring.
NCLEX High Yield has several highly experienced tutors you can book for one-on-one sessions.
One-on-one tutoring goes for $75 per hour.
You can choose a tutor of your choice from their list of seven.
It's recommended that you book a tutor 2-4 weeks before the session.
The tutor will then reach out 24-72 hours after your booking to schedule a session.
While all these resources are impressive, we were disappointed to learn that NCLEX High Yield doesn't have Qbank and self-assessment tests.
The platform encourages their students to use UWorld question bank, which translates to additional costs.
This is downright discouraging for nursing students who've already spent thousands in nursing school and NCLEX High Yield prep course materials.
On the bright side, there are several programs that are free.
There are free weekly zoom sessions every Wednesday.
Students enrolled in the on-demand course are prioritized in the weekly zoom sessions.
Those subscribed to the email newsletter also receive links to the free zoom sessions in their emails.
Further, they can also get the zoom link on High Yield Review social media channels, especially Instagram.
In the Zoom sessions, Dr. Zeeshan Hoodbhoy explains the complex topics in NCLEX.
He walks learners through the topics in the exam, how to break down NCLEX questions, and test-taking strategies.
The zoom sessions narrow down to the key concepts, only the important information you need to pass NCLEX.
NCLEX High Yield also has a free podcast hosted by Dr. Zee.
The podcast breaks down the NCLEX to help learners better understand what's expected of them.
Dr. Zeeshan and the NCLEX High Yield team provide test-takers with tips and tricks to help them take the board exam.
Also, learners get tips on how to study and what topics to study.
Further, the complex exam topics are broken down into bite-size info that's easy to understand.
The NCLEX High Yield podcast and the free zoom sessions are excellent starting points if you are not ready to purchase the study packages.
Now, for learners who just want to cover a specific topic, DR. Z has individual course lectures that they can purchase.
EKG for the NCLEX costs $69.99.
Mental health crash course is $69.99, and infectious diseases and antibiotics cost $34.99.
You can also access prioritization and how to approach SATA questions for the NCLEX lectures for free.
Even more important is the dedicated support team you can reach out to for questions about your NCLEX prep.
NCLEX High Yield team also conducts daily check-ins with their students.
Chances of passing NCLEX using NCLEX High Yield: 3/5
Price: 2/5
Ease of use of the platform: 3/5
Mobile app: 3/5
Question bank: 3/5
Student support: 5/5
NCLEX High Yield gets a 3.0 rating because of the steep prices.
Further, the mobile app is not as comprehensive.
Learners can communicate with coursemates and access updates.
Finally, the platform doesn't offer Qbank.
That means learners must purchase a question bank separately.
Despite these shortcomings, NCLEX High Yield stands out for its rich content.
Thus, it's ideal for learners who need foundational knowledge to take the exam since it focuses on the NCLEX's key concepts.
NCLEX High Yield Pros and Cons
Here are the strengths and weaknesses of NCLEX High Yield.
Pros
The personalized student support is excellent. NCLEX High Yield caps its intake to ensure it has the number of students it can offer individual support to. The team contacts students to discuss their strengths and weaknesses. They offer tips to improve.
The Method and ASK GRAPH are instrumental in helping students with test-taking. These two methods help ease anxiety and boost confidence during the exam.
This NCLEX course is all-rounded, focusing not only on the exam content but also on test-taking strategies and building confidence and stamina.
The free resources are excellent offers for nursing students who are not ready to purchase the courses. The lessons covered in the zoom sessions and podcast are comprehensive.
Cons
NCLEX High Yield is expensive. Its live course is $599.99. The on-demand courses are well above $350. Further, the hourly cost for one-on-one training is $75.
The lack of a question bank is a bummer. Despite the fact that its courses are expensive, learners who need practice questions are expected to spend extra cash to purchase a Qbank.
The platform is difficult to navigate. It's challenging to find specific information on the website. Finding information on the study materials and other offerings was quite tasking.
NCLEX High Yield doesn't have a comprehensive mobile app. For learners constantly on the road, it can be difficult to consistently access study resources.
Evolution of the NCLEX High Yield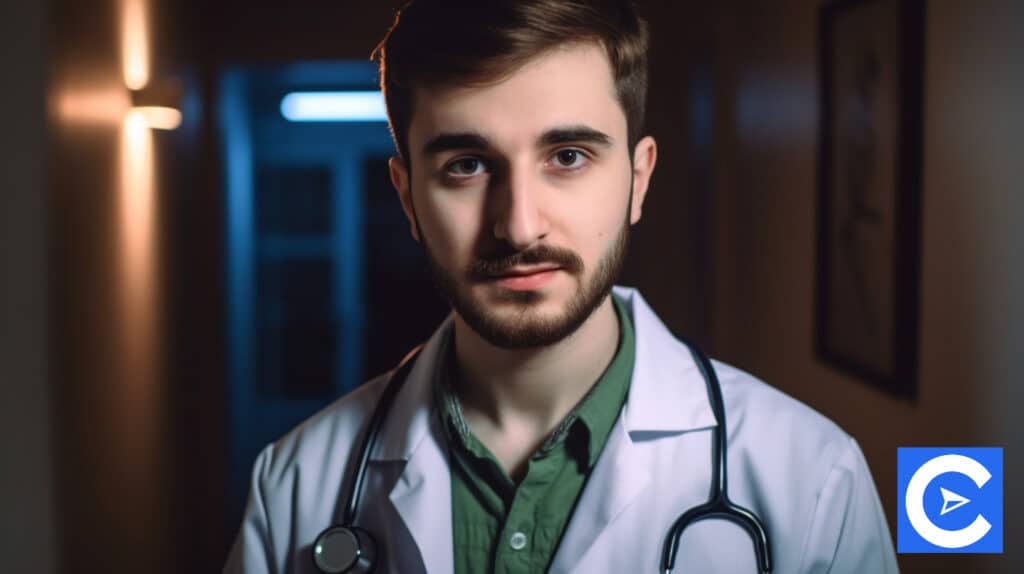 The NCLEX High Yield Live course was 18 hours, where learners attended 6 hours per week.
Currently, the course offers 40+ hours, with each session running for 2-3 hours.
With the increased hours of sessions, the price has also gone up from $499.99 to $599.99.
In the future, we would love it if NCLEX High Yield added a question bank to its study resources.
So, besides covering the exam's core content, learners can also test their understanding using practice tests.
Further, the price is quite high compared to top-ranked prep course providers like UWorld.
Offering promotions to give students discounts sounds like an excellent strategy to have more test-takers purchase the review course.
The NCLEX High Yield Review lacks a comprehensive mobile app
Finally, while all the information is on the website, it will be best if the NCLEX High Yield study information and resources are better organized and more straightforward.
Methodology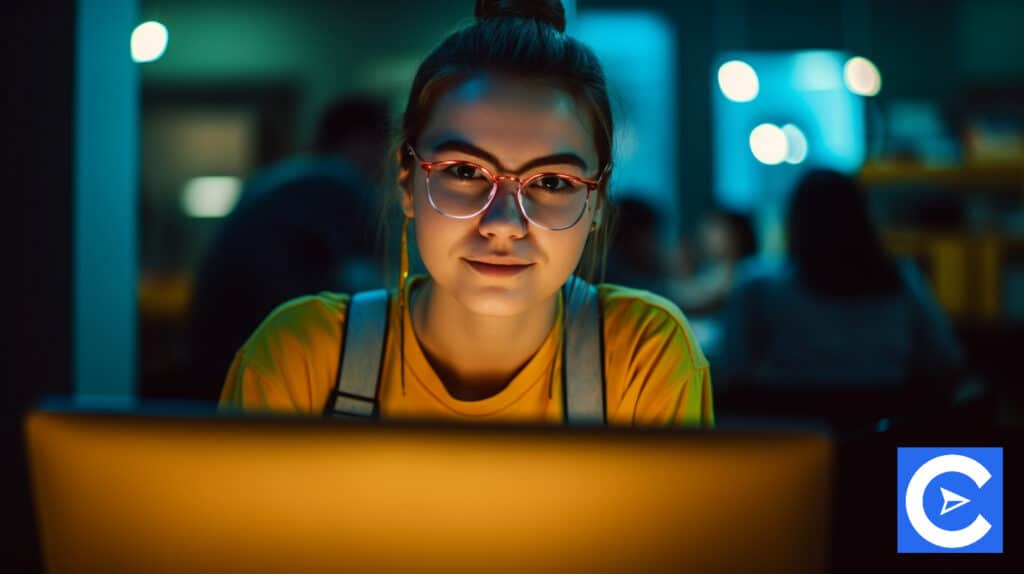 We analyzed the curriculum and the study materials offered at NCLEX High Yield.
We further looked into the study packages and the price points.
We ranked their offerings into different factors, including price, ease of use of the platform, question bank, chances of passing NCLEX using their materials and the mobile app.
We gave an overall star rating depending on the score for the different factors.
Career Employer concluded that NCLEX High Yield is ideal for learners interested in getting knee-deep into the exam content.
Conclusion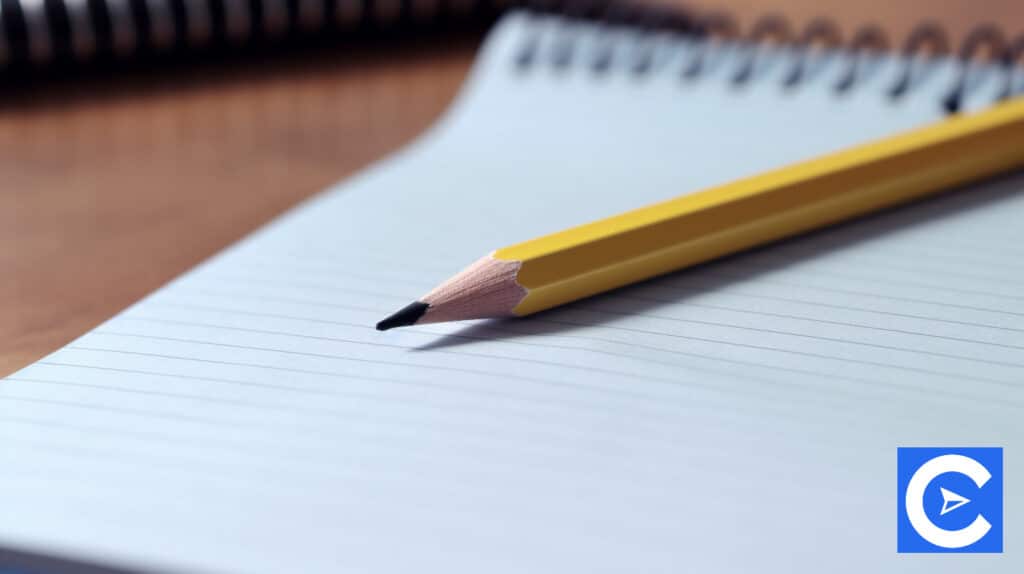 That's all about NCLEX High Yield.
Dr. Zeeshan, having been a student himself, has improvised a tried and tested strategy to help NCLEX test-takers to prepare for the exam.
Apart from equipping learners with the content they need to ace the exam, he shares a proven strategy to answer exam questions.
Not only that, using 4 sets of 40, test takers are pushed to build their stamina when taking the exam.
NCLEX High Yield helps learners be confident in their ability to pass the exam.
It's an excellent study resource for those who want to understand the exam content before delving into practice questions.
NCLEX High Yield Review FAQs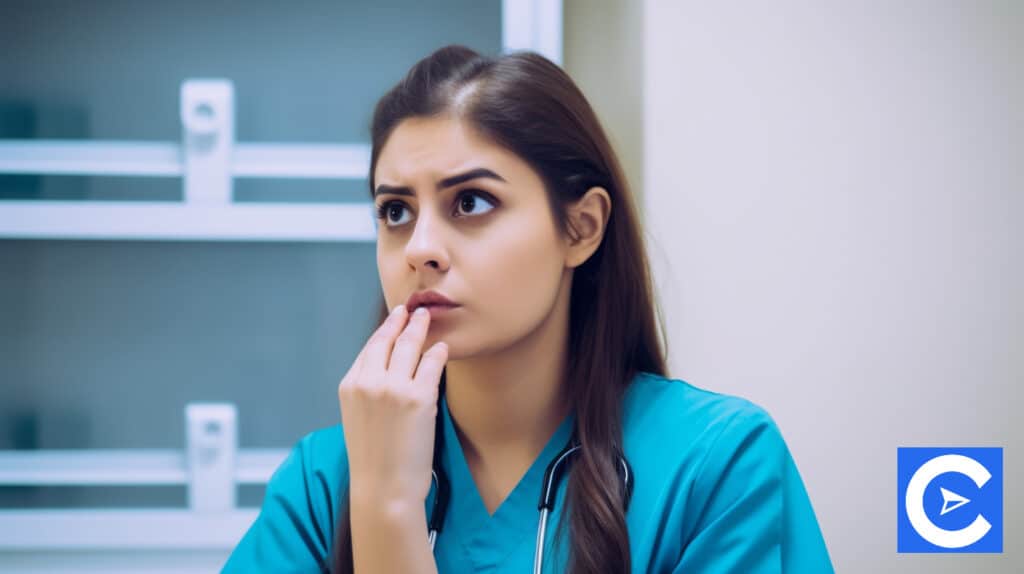 What is the best review center for NCLEX?
There are several NCLEX review centers you can choose from depending on the resources they provide, your learning style, and the price. Here is an overview:
– BoardVitals NCLEX-RN
– Nursing.com NCLEX prep
– Kaplan NClEX Live Online Course
– Hurse Review Service
– The Princeton Review
– UWorld
Is 1 month enough for NCLEX?
It can take one to three months or more to prepare for the NCLEX. How much time you take depends on your level of preparation. If you recently completed nursing school, you may take a shorter time because the knowledge is still fresh in your mind.
Is the NCLEX one of the hardest exams?
Yes. Nursing students who've taken the exam attest that it's one of the most challenging exams they've taken in their education, The pass rate for U.S.-educated nursing students was 86.6% in 2020. That means around 13.4% didn't qualify to become registered nurses on their first attempt.
Is it good to get 75 questions on NCLEX?
Passing the NCLEX is not about the number of questions. Getting to the 75th question can translate to failure or success. The NCLEX system works by establishing a passing line. That means you must answer enough questions correctly to reach the passing line. You need to remain above that line to pass.
How many questions are on the NCLEX exam?
The National Council Licensure Examination consists of 265 questions across different formats. In a typical exam year, the exam has 75 questions. The exam takes 6 hours. This time includes two short tutorials, two optional breaks, and an additional break that's unscheduled.
What are the best strategies for NCLEX?
– Don't take too long after you finish nursing school to enroll for NCLEX.
– Enrol in an NCLEX prep course if you can.
– Leverage the study resources from nursing school, including the tests and study guide.
– Work through practice questions and exams.
Can one take NCLEX without studying?
It is possible to pass the exam without studying, but it's highly unlikely, given the nature of the exam. NCLEX is tough. It's a comprehensive exam that covers everything you studied in your nursing program. For that reason, it's challenging to pass without a test prep or studying.
How long does it take to get an NCLEX score?
The specific duration depends on your state nursing board. However, it takes around six weeks to get your results. This is because the results are graded twice, Which means the whole process takes longer than expected. There's no way to speed up the process.
Reference