Hi everyone, welcome to our informative guide on NCLEX exam requirements.
Today, we'll walk you through the NCLEX eligibility requirements, the registration process, the retake policy, and taking the exam requirements.
By the time you finish this article, you'll be well conversant with what is required to take the NCLEX exam.
In summary, we'll talk about:
NCLEX eligibility requirements
NCLEX registration process
NCLEX test-taking instructions and retake policy
Let's dive right in.
NCLEX Eligibility Requirements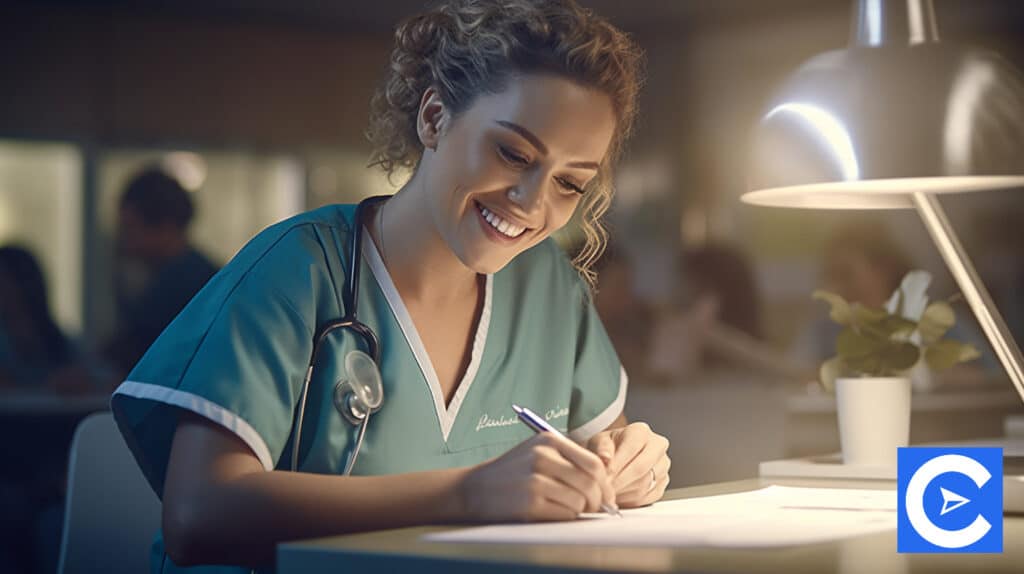 There are several criteria that nursing students must meet to be eligible for the NCLEX exam.
Candidates must be 18 years of age.
Secondly, for education requirements, learners must have a Bachelor of Science Degree in Nursing (BSN), an Associate Degree in Nursing (ADN), or a Practical Nursing Diploma.
A BSN takes four years to complete, while an ADN takes around 18 months to complete.
You can take the classes online, in person, or a combination of both.
Usually, the programs include coursework, lab, and clinical experience.
Test-takers with a BSN or ADN take the National Council Licensure Examination for Registered Nurses (NCLEX-RN).
Those with Practical Nursing Diploma are qualified to take the National Council Licensure Examination for Licensed Practical Nurses/Licensed Vocational Nurses (NCLEX-PN).
A Practical Nursing Diploma takes a year to complete.
Next, test-takers must have graduated from a state-approved nursing program.
You can find a complete list of your board-approved nursing programs on your Department of Education website.
Furthermore, nursing students must have a good moral character, which is assessed through professional and legal history.
Test-takers submit fingerprints for criminal checks.
That's not to say that learners with criminal records are automatically disqualified.
The emphasis is on being truthful during the assessment since withholding information may cause an even bigger problem.
In the same breath, a professional assessment is geared towards determining whether aspiring nurse professionals have any conditions or history that may hinder their practice.
In some US states, nursing students are required to submit their official transcript during registration.
In others, nursing schools are required to verify when their students meet the nursing program requirements.
The application process may be before or after graduation.
Now, this is an overview of the general registration requirements.
However, it will be best to check with your state nursing board to find out the exact requirements per your Nursing Regulatory Body (NRB).
NCLEX Registration Process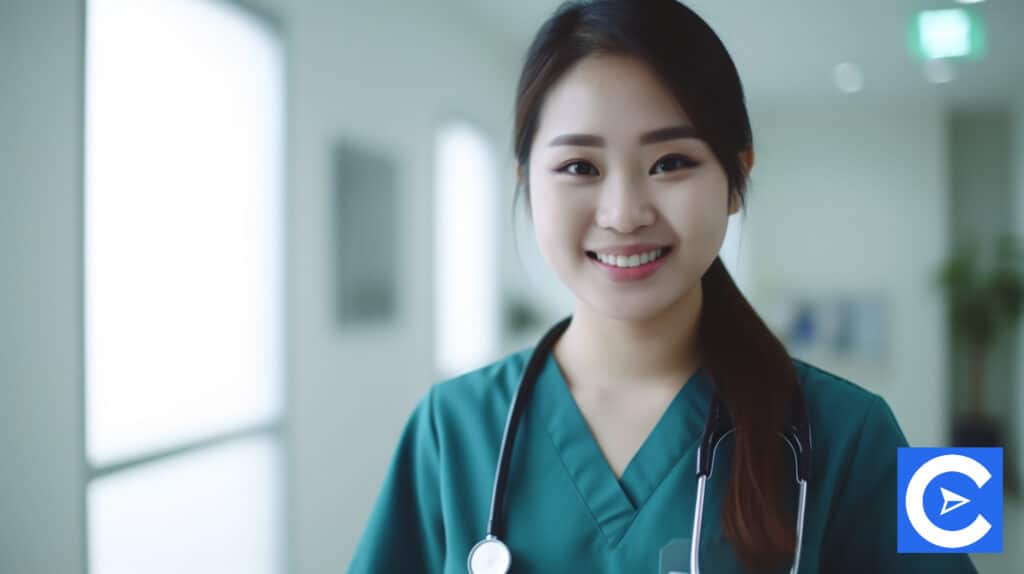 The next step in the NCLEX exam requirements is the registration process.
The National Council of State Boards of Nursing (NCSBN) breaks down the process as follows:
Test-takers are required to apply for the NCLEX licensure to their Nursing Regulatory Board. That's the state they want to work in. The NRB is mandated with determining NCLEX candidates' eligibility.
The next step is registering for the exam with Pearson VUE online or by phone.
Online/Internet registration
Visit www.pearsonvue.com/nclex and follow the prompts to create our username and password.
From there, you'll be required to answer several questions, including but not limited to the state you are seeking licensure, the test you'll take, your nursing program, year of graduation, ethnic group, and the nursing regulatory body you want to register with.
Once you've answered all the questions satisfactorily, you'll be prompted to pay.
There are two payment options.
You can pay using a card which can be a prepaid, debit, or credit card.
Your payment may also be through a third party, such as your nursing school, employer, or agency.
Most states charge a registration fee of $200.
I'll advise you to have your card ready when starting the registration process.
Telephone registration
You'll contact Pearson VUE via phone, and they'll do the registration on their end.
Just like when registering through the Pearson VUE website, have your card ready.
You'll give your name on the card, the card number, and the expiry date.
And, of course, you'll also answer several application questions.
Your registration will be open for a year, waiting for confirmation of your eligibility from NRB.
Once NRB has confirmed that you are qualified, it notifies Pearson VUE, which sends you the Authorization to Test (ATT) within 48 hours of receiving your eligibility approval.
With an ATT, you can schedule the exam date and time and select a local testing center from the list provided.
You'll have three months to take the NCLEX exam.
And now you are wondering, what happens if you don't meet the eligibility requirement or it's denied?
Well, there's no way around it.
Your NCLEX registration will go up in flames, and so will your application fee.
You'll have to wait until the 365 days elapse before registering again.
Why wait?
This is important.
You can't have two registrations concurrently.
That is to say; you can't re-register for NCLEX while the previous registration is still active.
If you do that, the second registration will be automatically denied.
And the sad part is you'll lose the registration fee again since it's non-refundable.
Simply put, if your eligibility is denied, you must wait a year before registering again.
Taking the NCLEX Exam Requirements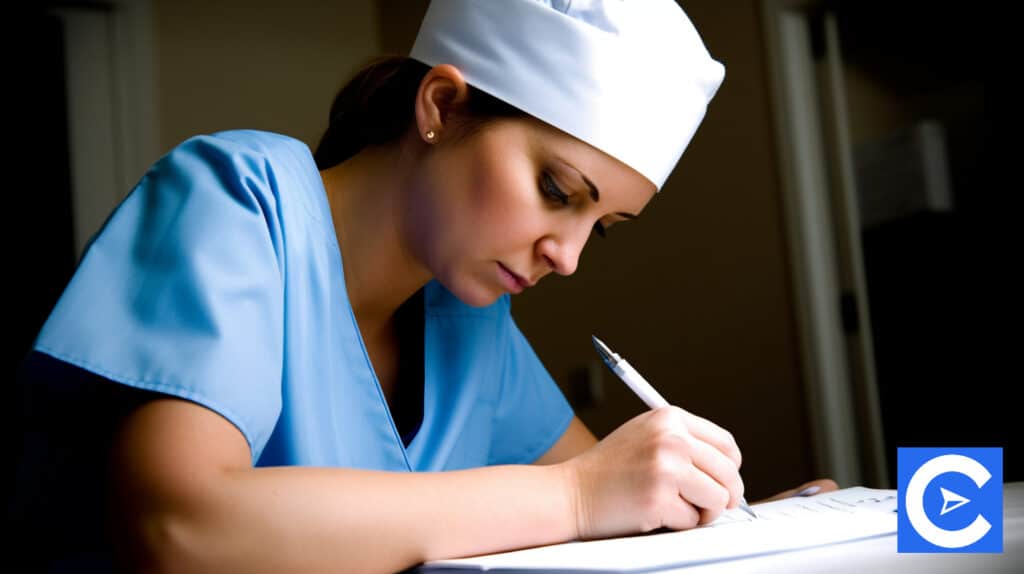 When taking the exam, there are strict regulations that test-takers must adhere to or risk disqualification.
According to the NCSBN website, test-takers shouldn't give or accept assistance during the exam.
Secondly, calculators, phones, watches, cheat sheets, and dictionaries are prohibited during the NCLEX examination.
Candidates must show an acceptable identification document, which includes a driver's license, Gov ID, passport, military identification card, or permanent residence card.
The name on the ID should match the name used to register for the NCLEX exam.
Finally, test-takers shouldn't disturb or interfere with any NCLEX equipment.
NCLEX Retake Policy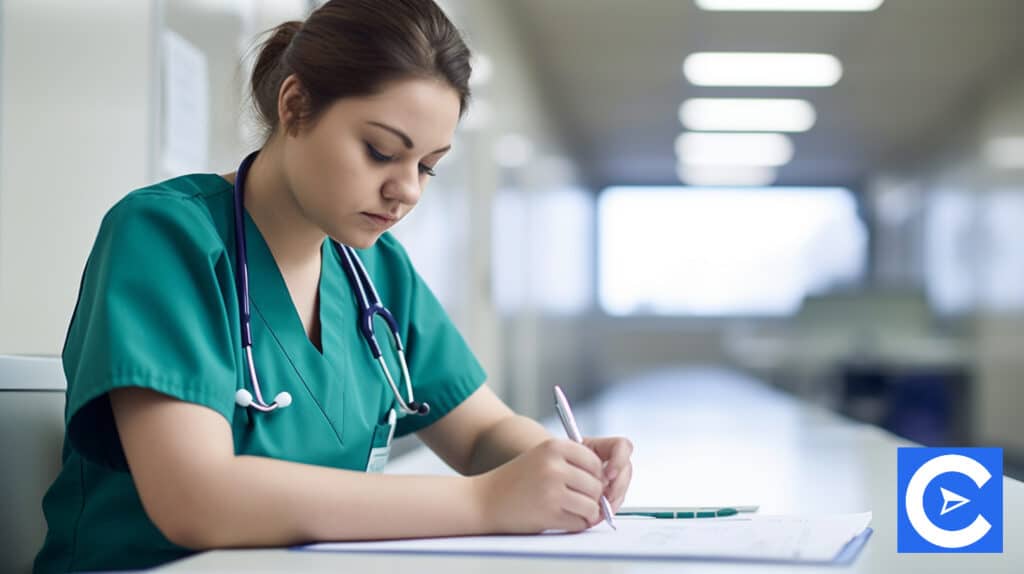 According to www.ncsbn.org, NCLEX candidates can take the exam up to eight times a year.
Learners should allow a 45 days waiting period between each test.
While this is NCSBN regulation, different states have various regulations on how often nursing students can take the exam.
For example, in Pennsylvania, test-takers have unlimited attempts until they pass the NCLEX examination.
In others, like Louisiana, learners have four years to pass the exam from graduation.
During this period, they can take the exam up to four times.
Failure to pass the exam requires test-takers to do a refresher course before going at it again.
Another important thing to remember is that you must pay the application fee for each test.
Those who fail the exam receive a Candidate Performance Report (CPR) from NCSBN.
CPR outlines a student's performance so that they can better prepare for a retake.
Conclusion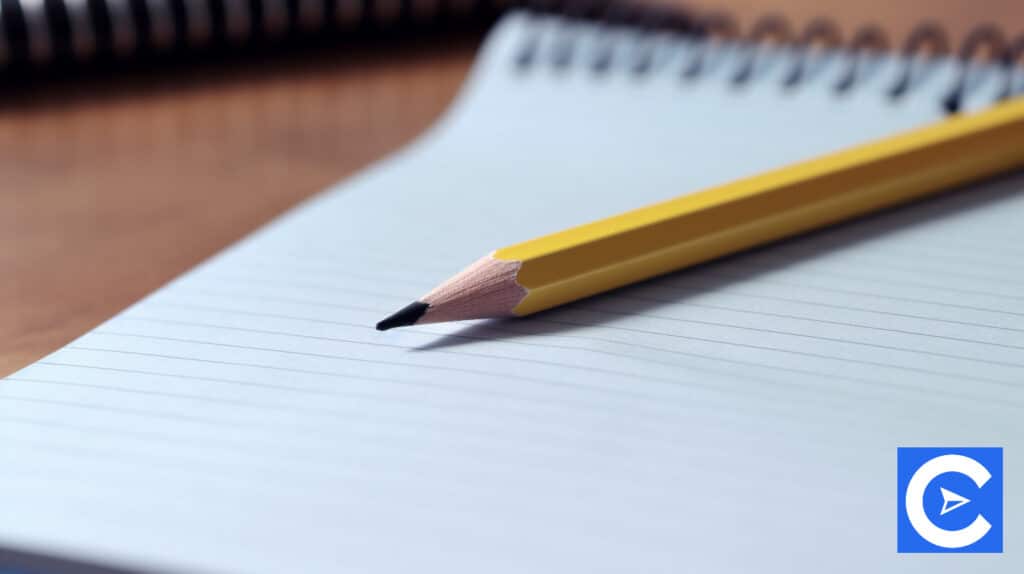 The NCLEX exam requirements vary depending on the stage you are in.
Luckily, we've meticulously outlined all the requirements at the different stages of registration and taking the exam.
Now that you are conversant with what's expected of you, you can start your application for the NCLEX.
Also, check the NCLEX candidate bulletin for the most up-to-date information on what's required of you before and after the NCLEX exam.
NCLEX Exam Requirements FAQs
What is needed to take the NCLEX?
Here are the requirements:
– Be 18 years and above
– Have graduated from a board-approved nursing education program
– Completed a BSN, ADN, or a Practical Nursing Diploma
– Have a good moral character
These are the general requirement. However, states may have more. So, check with your NRB.
How can I take NCLEX in the USA?
– Apply to the nursing regulatory body you wish to be registered
– Register with Pearson VUE and pay the application fee
– Receive an Authorization to Test from Pearson VUE
– Select the testing center, exam date, and time
– Prepare for the exam
Can you take NCLEX without a degree?
Yes. You can take the NCLEX-PN with a diploma or certificate course. But for the NCLEX-RN, you need an associate or bachelor's degree. NCLEX-PN is for nursing students who want to become LVN. They can later become registered nurses by taking an accelerated program and the NCLEX-RN exam.
How many marks do you need to pass NCLEX?
NCLEX is a pass/fail exam. There is no passing score to strive towards. The exam uses CAT, and the minimum number of questions you can answer is 75. CAT generates questions depending on your responses. The exam shuts down once it has established your competency.
What disqualifies you from taking the NCLEX?
The list of things that can disqualify you from NCLEX varies from state to state. Here is an overview:
– Registered sex offender
– Felony conviction
– Sex crime
– Fraud
– Embezzlement
– Conviction for crimes involving weapons
– Drunk driving convictions and related crimes in the last three years
How long is the NCLEX exam?
The NCLEX exam takes 5 hours to complete. This time encompasses an introductory video, two scheduled optional breaks, and any other breaks you may choose to take. Ideally, test-takers should arrive at the testing center 30 minutes before time for ample preparation.
What is the cost of NCLEX?
The application for NCLEX in the US is $200. The amount is paid during registration on the Pearson VUE website. Retaking the exam also requires the same amount. Test-takers can make payments through prepaid, debit, or credit cards. Third-party payment from employers, agencies, or nursing schools is also accepted.
How many questions are on the NCLEX?
The NCLEX-RN exam has a minimum of 75 questions and a maximum of 145. Fifteen questions are pre-test and, therefore, not scored. The NCLEX-PN also has the same number of questions. Each of these exams takes 5 hours to complete.
References