Hello, welcome to an excellent post on LPN vs BSN.
By reading this carefully-written article to the end, we assure you that you will have a more comprehensive understanding of becoming a nurse through either the LPN or BSN routes, their similarities, differences, and significance.
Our focus will be on the following:
Their job responsibilities
Differences the set them apart
Education requirements
Certification and Licenses
Take our hand, and let's dig right in without wasting your time!
Introduction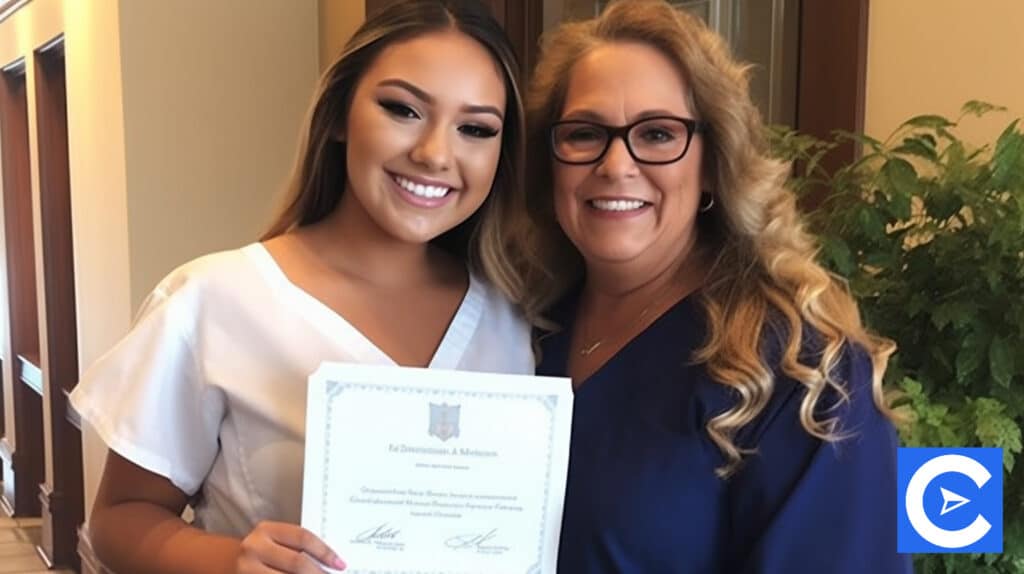 Do you have a burning desire to work in the constantly expanding nursing sector?
Do you feel energized by the possibility of assisting someone else?
You can enter this area in various ways, including through opportunities to further your education and enhance your career in the healthcare sector, which can lead to opportunities in managerial duties or specialized practice.
In some states, you can obtain the entry-level position of a licensed practical nurse (LPN) or licensed vocational nurse (LVN) with as little as 16 – 24 months of formal education and training.
Likewise, many registered nurses (RNs) earn a BSN or a Bachelor of Science in Nursing, which takes thirty-six to forty-eight months to complete, similar to most undergraduate degrees.
LPNs can work in many different settings, including clinics, hospitals, long-term care institutions, and private offices.
Aspiring LPNs must often finish an accredited training course, which can be completed in as little as 12 months — a significant distinction between LPNs and BSNs.
They must next pass a state-based certification exam.
State-by-state differences exist in the LPN curriculum and tests.
Opportunities for LPNs, like other healthcare careers, are expected to grow in the subsequent years, with the BLS (US Bureau of Labor Statistics) projecting a 12 percent increase between 2017 and 2027.
A bachelor's degree in nursing, on the other hand, provides aspiring nurses with a solid foundation in fundamental subjects like arithmetic and English, as well as information and the skills that nurses need to succeed on the job.
Like most bachelor's degrees, a BSN takes four years to complete.
Because nursing relies heavily on hands-on experience with patients, these programs frequently include both a classroom and clinical component.
Medical ethics, healthcare systems, physiology, and management are among the topics covered in the courses.
If you are considering pursuing a nursing career, a careful comparison of the LPN and BSN degrees will reveal significant distinctions in the roles and prerequisites.
Both career paths share many essential ideas, with compassion and professional medical treatment serving as the cornerstones of their respective missions.
When deciding between a BSN and an LVN certification, consider time, cost, and professional goals, as a BSN may provide additional chances after graduation.
There is also significant overlap between the two organizations.
LPN vs BSN Job Duties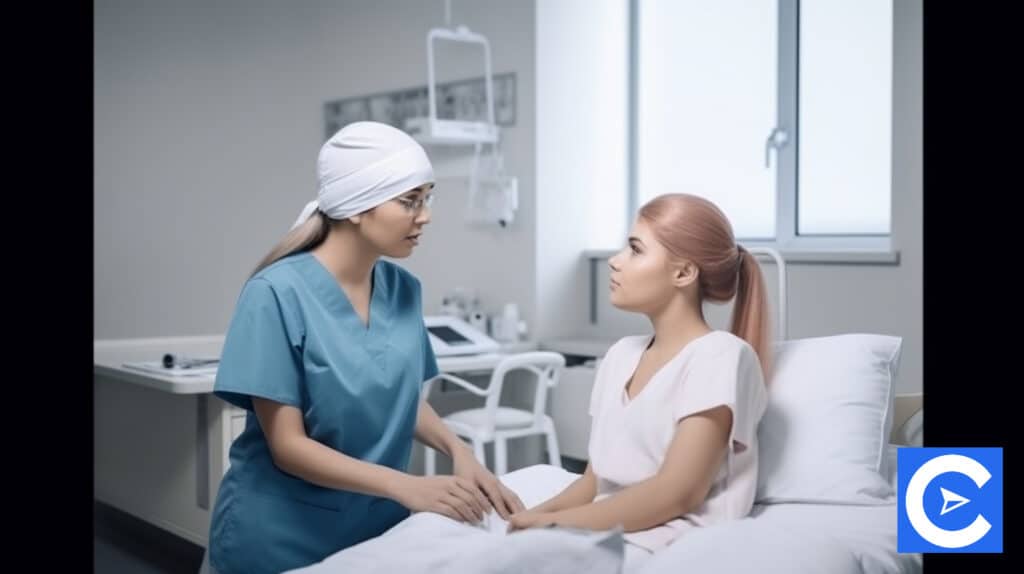 The aging population in the United States and the increasing number of nurses retiring each year have resulted in a significant shortage of nurses in the country.
As we all know, nurses play a critical role in providing patient care in care facilities.
As a result, the need for nurses, whether BSN-educated or LPN-trained, is expected to expand significantly in the future years.
Their daily routines are a significant difference between LPN and BSN holders.
LPNs are usually overseen by an RN or MD, even though they operate in similar circumstances.
On the other hand, BSN graduates who become RNs have a lot more freedom in the workplace.
They can do more complex treatments, provide advice, and make medical decisions for the patients under their care.
LPN Duties
In several contexts, LVNs/LPNs provide fundamental care to patients.
They might, for example, take incoming patients' pulse, blood pressure, and temperature.
In addition, they may apply wound dressings, prepare injections and administer them, and check on blood transfusions.
In their offices, LPNs always work under the supervision of doctors and RNs, and their job responsibilities rarely go beyond these fundamental processes.
The LPN is frequently a patient's first point of contact at the doctor's office.
LPNs benefit from having good listening and communication skills to put their clients at ease.
Under the leadership of an RN or another healthcare professional, LPNs perform basic nursing care.
The following are examples of LPN responsibilities:
Hospice Care Assistants: Licensed practical nurses that work in nursing homes that are solely dedicated to the care of elderly persons and assist them with various tasks
They are responsible for ensuring that patients take their medications as recommended, maintaining basic hygiene, monitoring and recording the patient's health state, and educating them on the treatment programs that have been prescribed.
They also provide companionship for the elderly and assistance with physical therapy.
Physician Assistants: Licensed practical nurses (LPNs) may be able to find work in physician offices
They assist physicians in administering medication, performing minor procedures, and delivering injections as ordered by the doctor.
They also aid in the preparation of patients for examinations.
Professional nurses licensed as practical nurses can work in mental health facilities to care for patients suffering from mental illnesses.
The LPNs assist in implementing health assessments to determine the patient's progress, the development of patient treatment programs, the maintenance of ward hygiene, and the assurance of patient safety.
A home care health aide assists home care patients with evaluating the patient's condition, and personal hygiene, providing companionship to the patients, accompanying patients on outings, and providing primary care education to loved ones
LPNs can work as home care health aides in a variety of settings.
LPNs also do many activities as RNs, including gathering patient information, taking vital signs, and giving primary personal care.
LPNs, on the other hand, are not responsible for more complex tasks such as drafting care plans.
BSN Duties
Students who want to become registered nurses can pursue a BSN degree (RNs).
These professionals have a lot of responsibility and have stable employment.
RNs have a broader scope of practice than LPNs.
RNs are in charge of coordinating many patient care areas and providing important information to patients, their families, and the general public through education and outreach initiatives.
Most people's direct approach to healthcare and health counseling is through RNs.
Many students prefer a BSN because graduates may readily add specialized training, certifications, specialization, or further degrees to their studies.
An RN with a BSN can go on to work in leadership, management, or as a nurse practitioner.
Career types include:
Registered nurse: Registered nurses (RNs) are in charge of organizing, planning, and delivering patient care
They inform patients about their options and frequently track their health outcomes.
Health educator: A health educator instructs the public on how to engage in habits that will improve their health
They could, for example, promote fitness and diet, smoking cessation, and sexual health and safety.
Case manager: Case managers administer, create, and track individual health plans based on the specific needs of each patient
Public health nurse: Public health nurses are educators who work to increase community access to healthcare by addressing public health issues
Critical care nurse: Nurses who work in hospital intensive care units with patients who have life-threatening illnesses or injuries are known as critical care nurses
LPN vs BSN Median Salary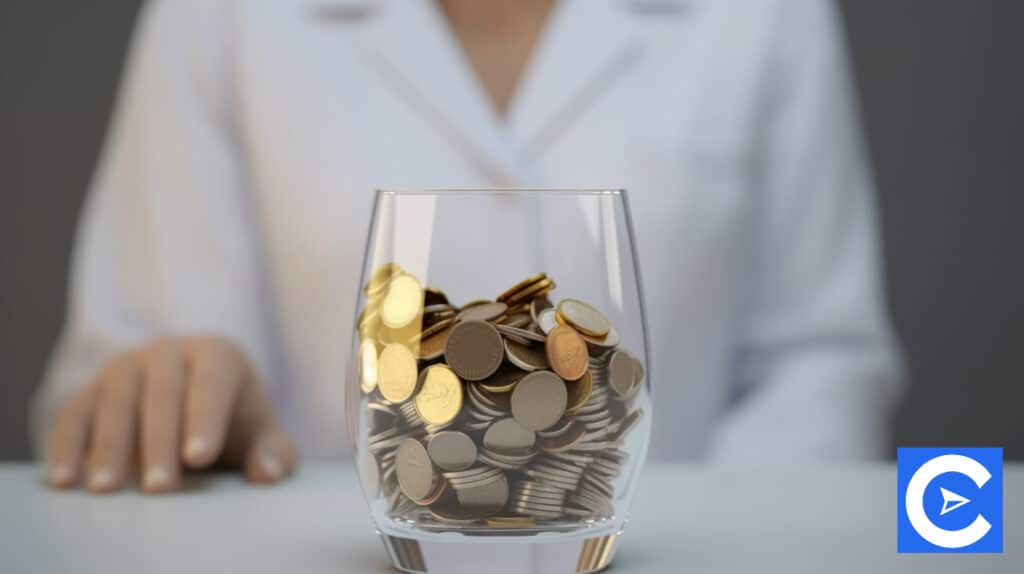 Registered nurses (RNs) often make more than licensed practical nurses (LPNs) when it comes to starting salaries.
They are being compensated for their previous expertise and more extensive education.
According to the most recent Bureau of Labor Statistics (BLS) data, the median salary for LPNs is $47,500 per year, whereas the median Salary for RN with BSN is $81,500 per year.
In addition to being higher compensated, registered nurses (RNs) often have greater opportunities to further their education and improve their careers within the healthcare system.
Many LPNs believe that earning a BSN is worthwhile to increase their salary and pursue new chances.
LPN Median Salary
The cost of living in a state and the demand for LPN jobs in that location will affect salaries.
The average income for an LPN is over $47,500, with a mean hourly average of $23 according to the 2020-2021 Occupational Outlook Handbook (US Bureau of Labor Statistics), with projected job growth of nearly 8% from 2019 to 2030.
BSN Median Salary
The cost of living in a state and the demand for RN jobs in that location will affect salaries.
The average income for an RN is over $81,500, with a mean hourly average of $38.5, with the highest 10 percent earning more than $99,500 according to the 2020-2021 Occupational Outlook Handbook (US Bureau of Labor Statistics), with projected job growth of nearly 9% from 2019 to 2030.
Generally, a registered nurse earns a higher salary than a licensed practical nurse.
LPN vs BSN Education
In general, BSN students' schedules, courses, and demands are more demanding than LPN students.
A bachelor's degree in nursing (BSN) is a four-year program that requires students to finish courses in fundamental undergraduate subjects such as English and arithmetic and a foundational nursing education curriculum.
Physiology, medical ethics, and Biology are frequently covered in nursing classes.
Later in their BSN degree, students can tailor courses to their specific interests and choose specialties, such as public health, gerontology, or critical care.
Because LPNs have fewer duties in their companies, they frequently complete 12- to 18-month academic programs that cover similar themes as a BSN but with a more limited focus.
LPN Education Requirements
The LPN program is a more practical, faster-paced education.
Because it is recognized as a vocational class, no college credits are usually earned.
Nonetheless, licensed practical nursing programs in the United States require an associate's degree, though this is not usual.
Even though it focuses less on undergraduate education, the LPN is a similar entry-level practicing degree.
Basic microbiology, A&P, mental health, pharmacology, pediatrics, maternity or obstetrics, nutrition, geriatrics, med-surgery, and the nursing process are all covered, focusing on practical skills rather than delegation.
LPNs typically have more clinical and lab hours and hands-on training because they spend less time in nursing school.
LPN diploma programs cover basic nursing and health science principles, such as:
Nursing care to individuals of any age
LPN programs also include supervised clinical care experience.
It takes about 12 months to complete an LPN program.
The shorter time frame appeals to many people since it allows determined individuals to enter the healthcare field quickly.
LPN programs are available at many community and technical colleges.
As part of their LPN curriculum, candidates will participate in supervised clinical training to gain hands-on experience in the field.
In addition to nursing studies, students will learn about pharmacology, human anatomy, and biology.
LPN programs are primarily concerned with educating students on how to do the duties necessary to provide patient care.
LPNs who desire to further their careers and gain more responsibility and salary might enroll in bridge programs.
These programs make it easier to transfer into new nursing roles and obtain certification.
Bridge programs span transitions from LPN to ADN, CNA to LPN, LPN to RN Online, LPN to BSN, and LPN to RN.
The legal scope of practice varies by state.
Some people are restricted in more ways than others.
An LPN license is guaranteed when a practical nursing program is successfully completed (whether through an associate's degree, certificate, or diploma), the board of nursing's standards is met, and the NCLEX-PN.
BSN Education Requirements
The nursing school schedule covers a wide range of subjects, from the sciences to the humanities.
Students must complete several general education courses, although their primary focus is on science-related coursework.
The specific courses that students must complete to achieve a BSN vary based on the educational institution.
However, most programs include the following:
Illness and Health Evaluation
Restoration and Maintenance of Health
Risk Reduction and Health Promotion
Sexual and Reproductive Health
Nursing in Community Health
Management and Leadership
While the requirements for admission to a BSN program differ from one institution to another, the bulk of them searches for the same core qualities.
As a result, it is critical to comprehend the complete application procedure when applying to nursing school.
The following are the most common basic requirements:
2.75 or higher cumulative GPA in high school or associate degree program
For all science courses, a GPA of 2.5 or above is required
Resume or curriculum vitae
Volunteer work that has been significant
Anatomy, biology, chemistry, organic chemistry, microbiology, and physiology are examples of prior studies.
Schools normally demand a particular amount of credits to transfer from another university, usually in the range of 30-40
It is critical to evaluate the program's curriculum after being accepted into a recognized academic institution to prepare for the courses.
It is important to note that BSN and RN programs are somewhat similar.
LPN vs BSN Licensing and Certification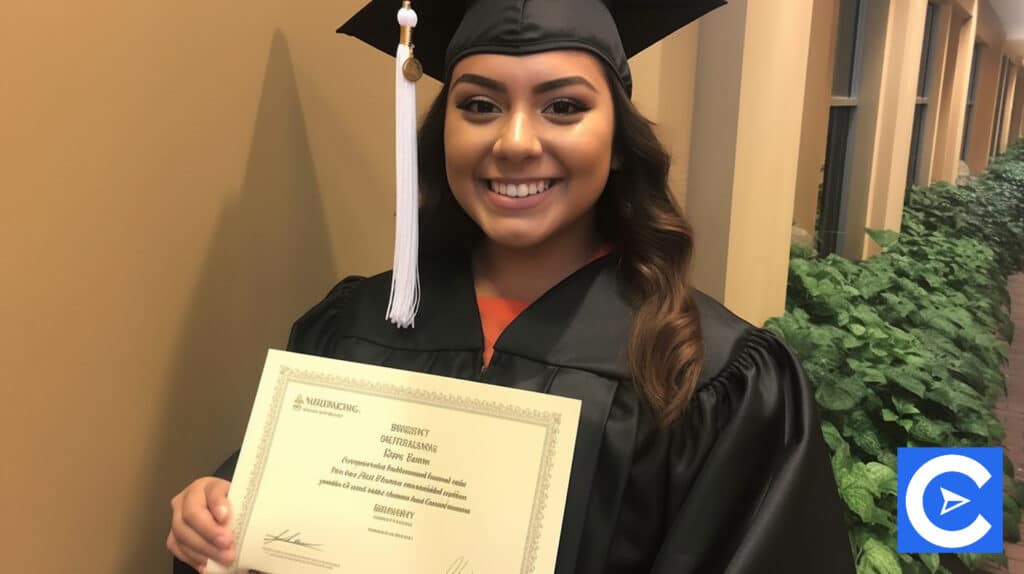 To practice healthcare, RNs with a BSN and LPNs must get licensing from their state boards of nursing.
The following are the stages to getting licensed:
Passing a state-authorized nursing training program – either an RN or LPN program with an approved curriculum – is required
Taking and passing the National Council Licensure Exam (NCLEX). The NCLEX-PN exam is for LPNs, and the NCLEX-RN exam is for RNs. It is necessary to pass the exam to become licensed and, eventually, employed.
Applying for a state license (Application fees vary depending on your location)
Similarities Between LPN and BSN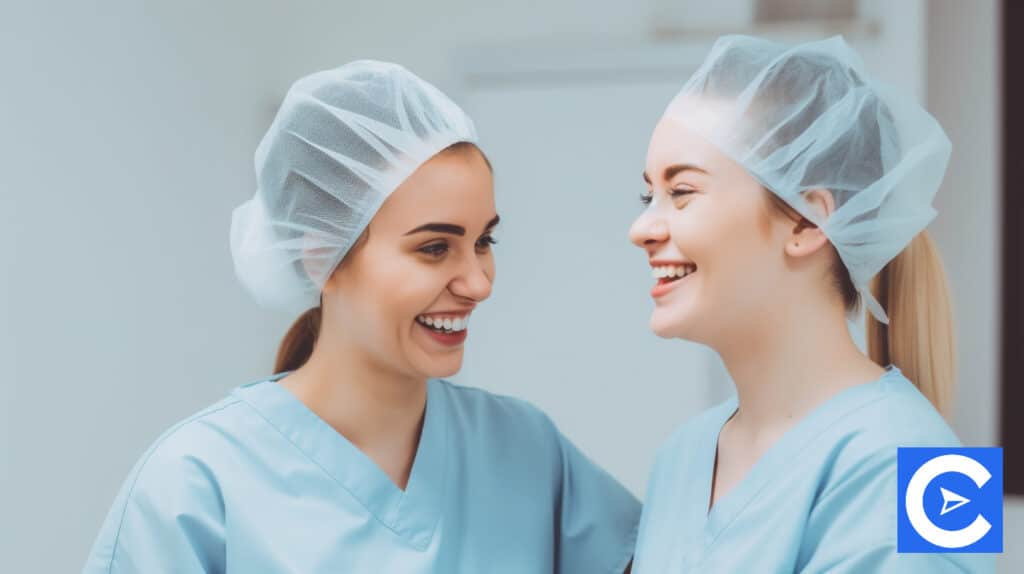 A common goal shared by both LPN and BSN graduates is to serve others while also working in a healthcare environment and being a direct point of contact with patients.
Employees with LPN or BSN degree programs are frequently employed in clinics, hospitals, or private offices. They do intake evaluations, which involve taking vital signs and leading patients through paperwork and first assessment questions, among other duties.
Some characteristics are shared by licensed practical nurses and registered nurses with a bachelor's degree in nursing (BSN).
Becoming an LPN is a good option for many people who want to get into nursing quickly because you can get your LPN degree considerably faster than an RN degree.
These characteristics include good communication and listening skills, which are important when obtaining accurate information and putting patients at ease in a stressful environment.
Both LPN and BSN graduates who wish to pursue a career as registered nurses (RNs) must pass state-sponsored tests to obtain a license.
How Long it Takes to Become an LPN or BSN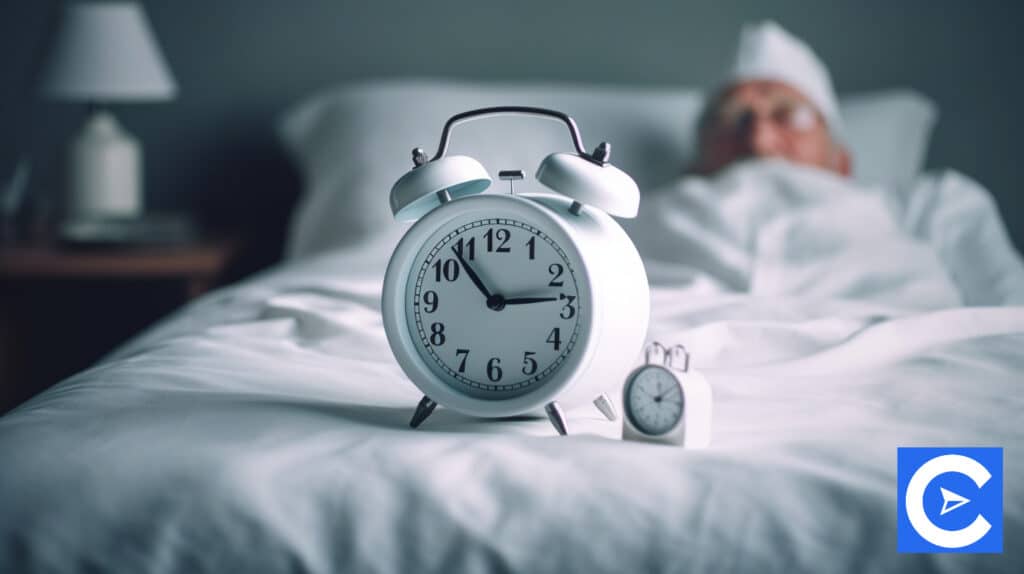 If you choose a diploma-based program, you may be able to complete your LPN degree in as little as 12 to 15 months.
You can earn your associate's degree in 18 to 24 months if you enroll in an associate's degree program.
And, if you want to continue your education, a diploma program frequently does not count toward subsequent degree pathways, so it's worth thinking about right away if you know you'll want to do so in the future.
Typically, a Bachelor's degree takes four to five years to complete.
However, this varies greatly depending on whether you attend school full-time or part-time and the type of program you take.
Conclusion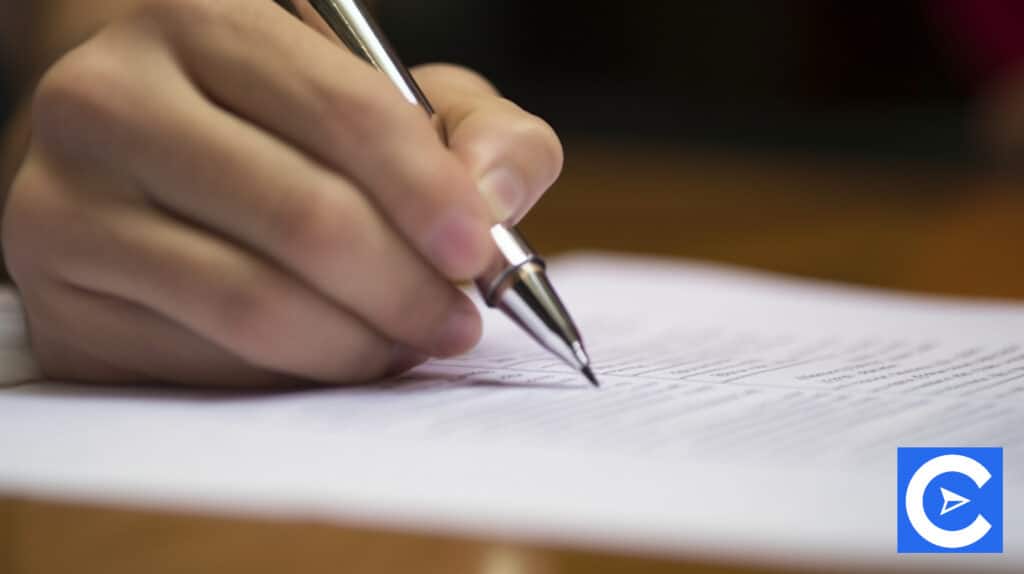 Healthcare is a thriving industry that is expanding its opportunities for nurses daily.
Suppose you choose to work in a profession that requires leaders.
In that case, there are several chances to build on your existing expertise and knowledge to more effectively aid those in need, earn higher pay, and take on greater responsibility.
Following your decision to pursue a career as a nurse, the next step is to evaluate which degree program is the best fit for you.
Even though receiving an ADN (associate degree in nursing) is the basic requirement for being a part of the industry, earning a BSN (bachelor's of science in nursing) has several advantages in terms of professional and financial success.
Based on the AACN (American Association of Colleges of Nursing) data, 93-94% of BSN graduates find jobs within 3-7 months of completing their program.
According to the Bureau of Labor Statistics, nurses with a bachelor's degree earn an average salary of $15,900 – $17,000 more than nurses with an associate degree and $24,000 more than those with an LPN.
FAQs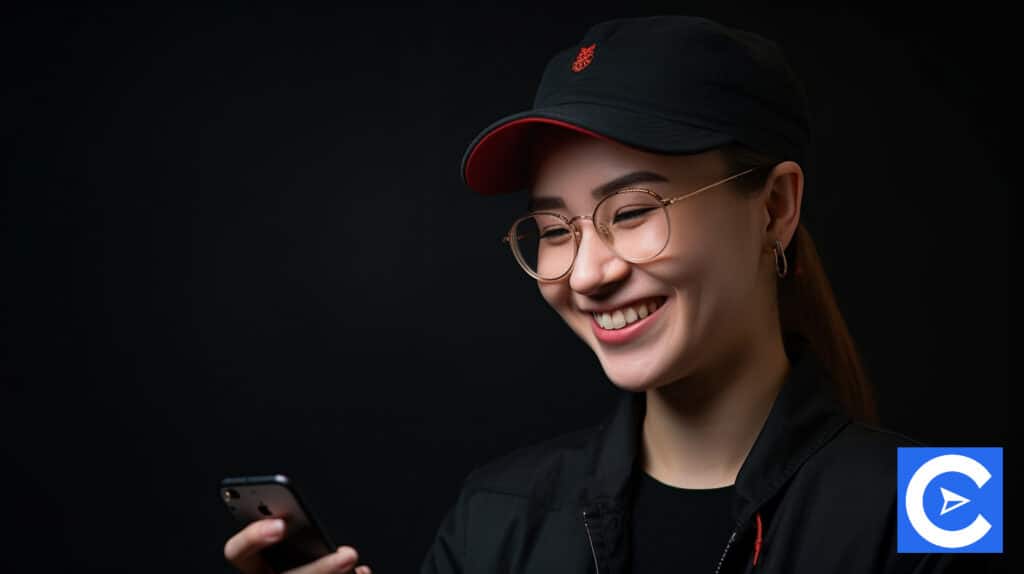 Can You Take the NCLEX with a BSN?
You can take the National Council Licensure Examination, or NCLEX, once you have a BSN. Whether you can take the exam as a practical nurse (NCLEX-PN) or a registered nurse (NCLEX-RN) is determined by various criteria, including your career goals and your state's licensing regulations.
What's the Difference Between LVN and RN?
The main distinction between an LVN and a registered nurse is that the former requires less formal education. An LPN/LVN is a licensed practical nurse who performs particular medical functions but does not have the same responsibilities as an RN. LVN also differs from RN based on functions, responsibilities, licenses, and work conditions.
Do BSN Nurses Make More Money?
The median salary for RNs in 2016 was $68,500 per year, according to the Bureau of Labor Statistics (BLS). LPNs earned an average of $44,500 per year in 2016, a difference of more than $24,000 per year. However, the fundamentals of nursing are the same for both LPNs and RNs.
Do You Need a Degree to Be a Nurse?
Without a nursing degree, you will not be able to work as a nurse. You will spend half of your nursing degree in supervised assignments in local hospitals or other community health settings, regardless of which nursing program you pick. The Associate of Science in Nursing (ADN) is the minimum educational prerequisite for becoming a registered nurse, and it normally takes two years to complete.
Is LPN a Degree?
Obtaining a Practical Nursing Diploma, passing the NCLEX-PN exam, and meeting all other state licensure criteria are prerequisites for beginning a nursing career as a licensed practical nurse. A diploma, rather than a bachelor's degree, is required for LPN.
Is LPN an Associate's Degree?
You must finish a diploma in practical nursing from an accredited educational program rather than an associate degree to become an LPN. These programs usually last a year and help aspiring nurses learn basic nursing skills through a combination of coursework and clinical experience.
Is LPN a Degree or Certificate?
A licensed practical nurse (LPN) certificate is a non-degree diploma that you can obtain through community colleges, vocational schools, or even hospitals. This position is known as a licensed vocational nurse (LVN) in California and Texas.
What is LPN and LVN Difference?
An LPN's and an LVN's job responsibilities are practically identical. The name is the only real difference. The phrase Licensed Vocational Nurse is used in Texas and California, whereas Licensed Practical Nurse is used in the rest of the country. So it's only an issue of where you are regarding title differences.
What are the Different Levels of Nurses?
Nursing certificates and degrees are divided into four categories:
– Nursing assistants or Assistants to a nurse (CNA) are sometimes known as nursing aides or Certified Nursing Assistants (CNAs).
– Licensed vocational nurse (LVN) or Licensed practical nurse (LPN)
– Registered nurse (RN)
– APRNs (Advanced practice registered nurses).
What does BSN Mean?
The Bachelor of Science in Nursing (BSN) is an undergraduate degree for registered nurses (RNs) that covers themes such as health promotion, patient care technology, safety, quality, and research in the healthcare system.
What Degree Do You Need to Become a Nurse?
While most nurses begin their careers with a bachelor's or associate's degree in nursing, some will pursue a master's or doctorate to further their careers. To become a certified registered nurse (RN), you'll need to pass the NCLEX-RN exam, regardless of your degree.
What is a Diploma Nurse?
These diploma holders can work in a wide variety of professions, such as an emergency nurse, infection control nurse, community health nurse, and more, ranging from working as a Nursing Assistant to becoming the Nurse-in-Charge of a health department.
What is an LVN in Nursing?
As a certified vocational nurse, you'll be responsible for providing patients with high-quality care and comfort measures while working under the direction of registered nurses (RNs).
What is the Difference Between a BSN and LPN?
LPNs are typically responsible for the patient's comfort and give just the most basic of nursing services. RNs with a BSN, on the other hand, are largely responsible for administering medication and treatments to patients as well as providing educational guidance to the general public.
What is the Difference Between LPN, RN, and BSN?
To become a licensed practical nurse (LPN), an LPN normally spends one year acquiring a practical nursing degree. In contrast, an RN often spends two to four years earning a professional nursing degree. In addition, to become an RN, you must obtain an associate degree in nursing and/or a bachelor's degree in nursing (BSN) and complete the license criteria and pass the exam.
What is the Major for Nursing Called?
The Bachelor of Science in Nursing (BScN, BSN), also understood as a Bachelor of Science (BS) or a Bachelor of Nursing (BN) with a Major in Nursing in some countries, is a tertiary education degree in nursing principles and science awarded by an accredited higher education provider.
What's an LVN?
A licensed vocational nurse (LVN), sometimes known as a licensed practical nurse (LPN), or vocational nurse, works in a hospital setting to provide care to patients who are sick, disabled, or damaged in some way.
How Can LPN Upgrade to BSN?
LVNs and LPNs (the designations are interchangeable depending on the state) who want to acquire a BSN can enroll in an LPN-to-BSN bridging program. After becoming a certified nurse assistant, an LPN/LVN program qualifies you to provide basic patient care under the supervision of an RN or physician.
References