Hey Everyone! Welcome to our comprehensive Certified Nursing Assistant (CNA) guide.
Once you've read this guide on How to Become a CNA to the end, you will be well informed about the process of becoming a CNA without any hassles.
This guide will cover:
Educational requirements for becoming a CNA
How to obtain your CNA License
What to do after you've earned your CNA License?
Without any further delay, let's get straight into it!
Educational requirements for becoming a CNA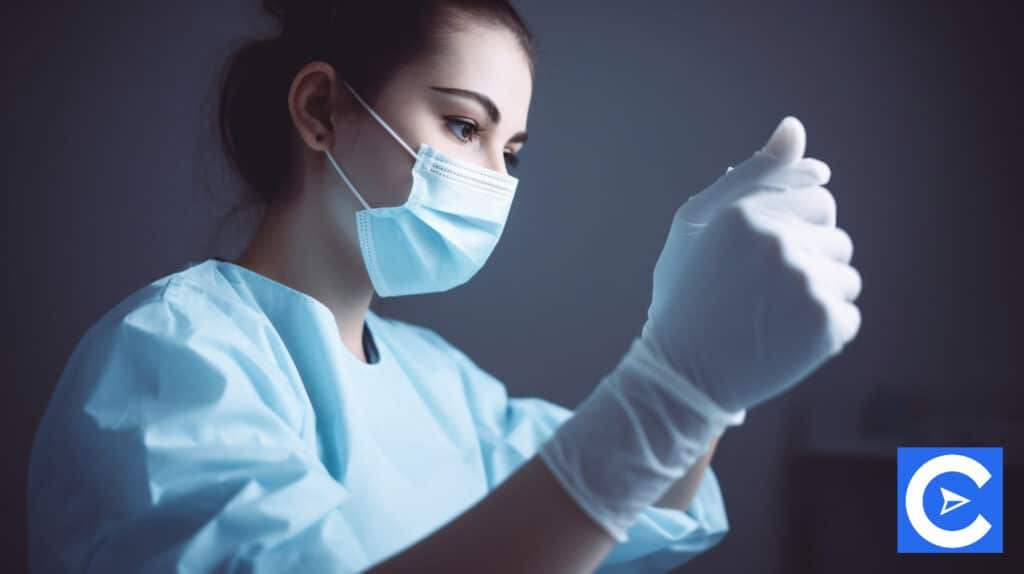 Choosing to join the Certified Nursing Assistant profession is a good decision, considering the difference nurses make in their patients' lives.
To give their patients optimum care and meet the extreme demands of the job, CNAs need to receive adequate training.
Training is received in the form of a state-approved Certified Nursing Assistant (CNA) Program, but a prerequisite is required before you can enroll yourself in a CNA Program.
Earn a High School Diploma or GED
The main prerequisite required to apply to enter a CNA Program is a high school diploma or GED.
If you already hold a high school diploma, you can begin applying to join a state-approved CNA program in your area.
Should you not have a high school diploma, you need to take the GED test, an academic skills test.
Once you pass your GED test, most CNA Training Program providers should have no issue with accepting you.
A few other CNA Training programs, like the American Red Cross training program, might require that you undergo a background check and fill out a Red Cross Physical Form and TB Test as additional prerequisites.
Complete State-approved CNA Course
There are a variety of CNA programs offered across the country.
The CNA Programs are held in medical facilities, community colleges, and high, technical, and vocational schools.
CNA Programs are not formulated in a standardized manner; hence it is vital to research a variety of courses around you and pick one that suits your learning needs.
Furthermore, when choosing a CNA Program, ensure that it is approved by your state's nursing board and the National League for Nursing Commission for Nursing Education Accreditation (CNEA).
Otherwise, to avoid the hassle of checking if your CNA Program is state-approved, you could always sign up for the American Red Cross CNA Program, which comes in as a popular choice amongst future nursing assistants.
The Red Cross CNA Program is an in-person training program, but many organizations offer online classes.
CNA classes online
Several CNA Program providers choose to offer their classes online, considering the growing need for students to learn in their comfort areas at their own pace.
Many CNA Program candidates already work full-time jobs or have other obligations, like a family to attend to.
Therefore, they benefit from CNA Training that you can shuffle around their schedule. However, not all is rosy when it comes to online learning.
It's argued that you will not receive that same core training compared to receiving your education in a classroom.
Additionally, you'll still be required to report to a physical CNA classroom or medical institution when you are required to complete the clinical practice hours of your course.
In-person training
In-person Certified Nursing Assistant training is the most common type of training you will get out there.
Many registered nurses will recommend getting your in-person training through the American Red Cross because of its reputation surrounding offering valuable medical education.
However, suppose you are not interested in the American Red Cross's affordable rate of $1300 or one instructor per 10 students structure.
In that case, several other good hospitals and nursing homes offer great in-person training packages.
When you have completed your CNA Clinical Training, you will be required to take a competency exam.
Once you pass the competency exam, your program provider will give you a CNA certification or diploma from their institute that certifies your training in basic care, infection prevention, vital signs, personal care, first aid, and mental health.
Once you have that at hand, there's no need to get any other college degree to become a CNA.
However, you can only be referred to as a Certified Nursing Assistant after you've passed the required CNA Certification exam. 
Obtaining your License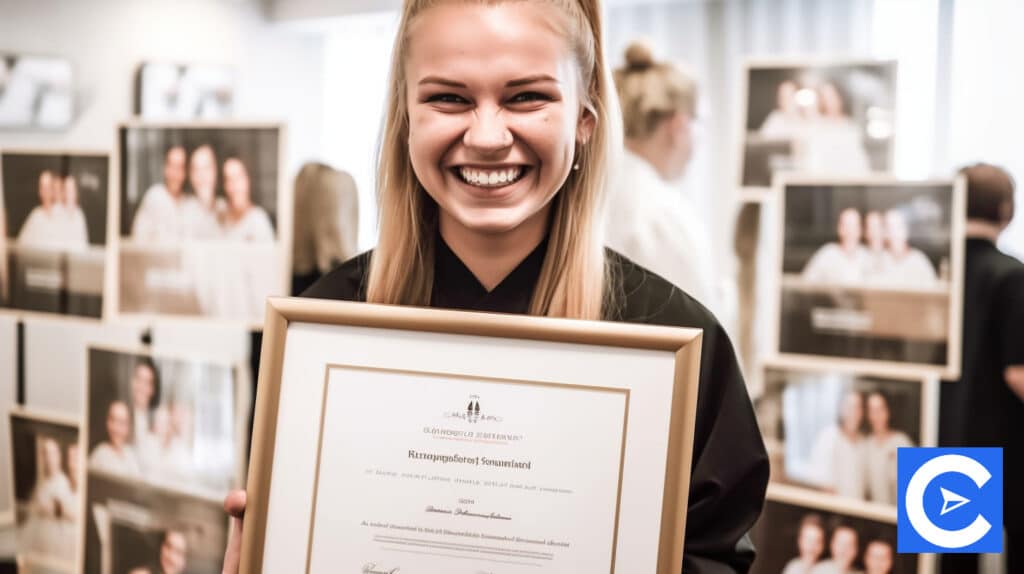 Even though you are awarded a CNA Certificate or Diploma after taking a CNA Training Program at a state-approved training institution, you still have to take a state exam and pass it to receive a CNA License.
Taking the exam is a way of verifying you gained the necessary skills and knowledge from your approved training program to begin practicing as a competent Nursing Assistant.
The National Nurse Aide Assessment Program (NNAAP) determines your eligibility to take the exam.
However, only 20 states use the NNAAP criteria; the remaining states determine their regulations under their Board of Nursing, so you need to inquire about your unique state regulations before taking the CNA State exam.
Below is a general overview of what to expect when taking the exam.
Taking the CNA Certification exam
As mentioned before, each state will ask for unique requirements, including proof of your completion of a CNA Training Program, before you can take the exam.
The exam typically tests topics taught in the Nursing Assistant Programs coursework, including physical care, infection control, the role of a Nursing assistant, and questions about anatomy, pharmacology, and physiology.
The exam will also include several other questions that will test your ability surrounding patient care and helping patients get to restoration.
The passing score for CNA Certification exams varies in different states; hence, you'll have to undergo state-specific research to determine your state's passing score.
Once you have passed the exam, you will be eligible to receive a state license.
Now that you understand the details about taking the CNA Certification exam to obtain your license let's see the available options once you have your license at hand.
What to do after you've earned your CNA License?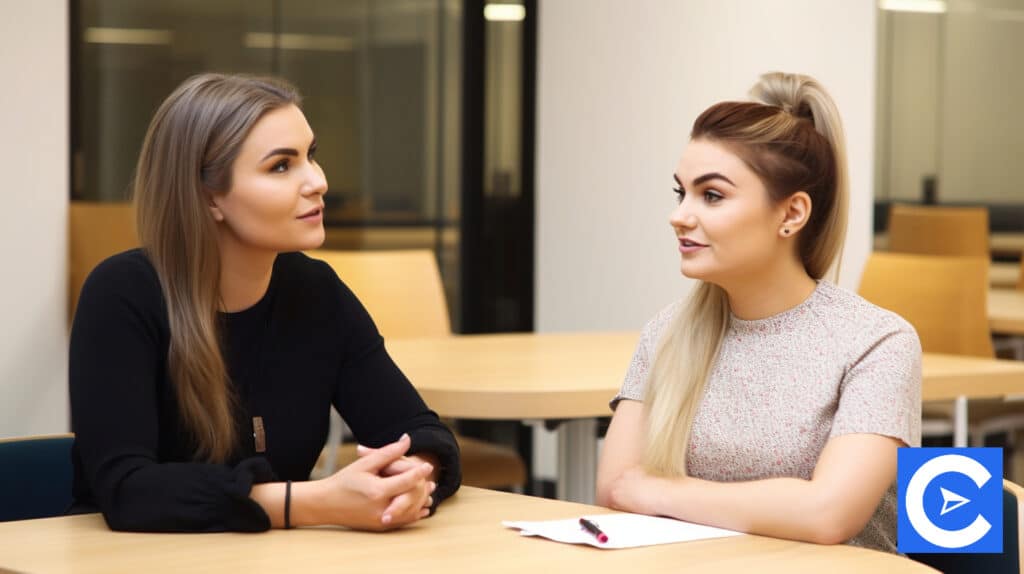 After earning your CNA License, you might be a little puzzled about the next steps you need to take to practice as a CNA.
The most common course to take is to begin applying for jobs, but before that, you might want to get recommendations to increase your chances of landing a job.
Get Recommendations
Asking people who've been in the field for a while about how to land a job may make your experience with searching for job opportunities a lot more seamless.
Perhaps try talking to professionals you rubbed shoulders with while undergoing training about job openings that they might be aware of or tips that can help you secure a place at a nursing home or a hospital.
And remember, you don't necessarily have to ask the healthcare professionals you trained with; you can also ask students from your CNA Program or walk into healthcare facilities in your area.
Gain Experience
Once you land your first job (either through online job searches or by recommendations), you should make the most of your first days as a Nursing Assistant to build vital experience.
Learning as much as you can about nursing care on your first job will allow you to develop medical and clinical skills to be considered for job promotions.
Also, getting an in-depth understanding of the nursing profession and clinical experience will help you decide your nursing career trajectory.
Pursue advanced opportunities
As we've just mentioned, getting your first few nursing assistant job experiences can open up ideas regarding where you see yourself heading in your nursing profession.
This may include advancing to becoming an RN. 
Once you have gathered sufficient experience as a CNA, you could start looking up bridging courses that can help you transition from your current position to perhaps an RN or many other opportunities.
Can a CNA work without certification and license?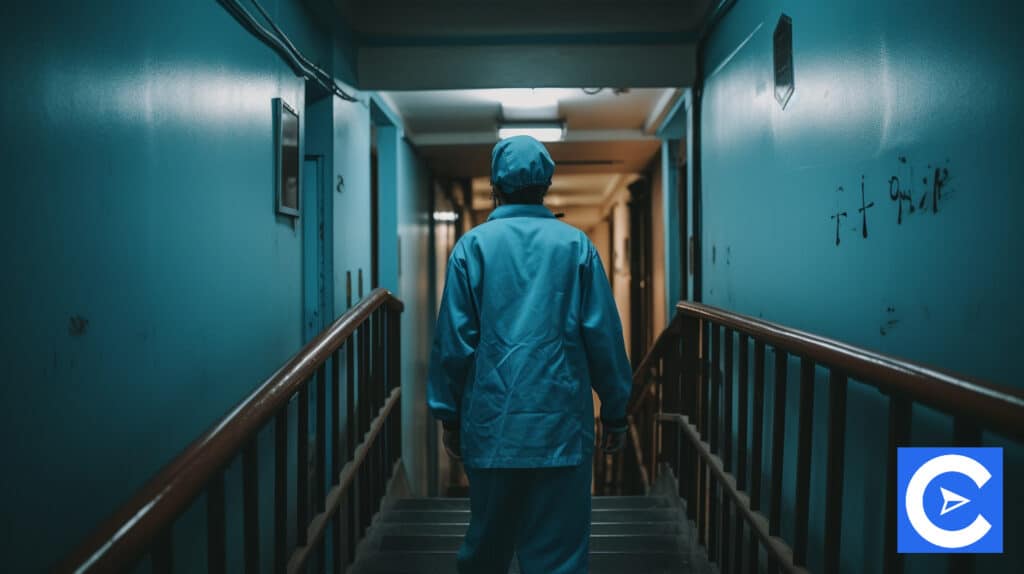 While you must obtain a Certified Nursing Assistant Certification in most cases before you can begin working as a CNA, there are some exceptions.
Some employers may employ you if you haven't yet secured your license, provided you have completed at least 16 hours of your CNA Training Program and have committed to obtaining your license.
If you do not obtain your license in the estimated time frame you provide to them, you will most likely lose your job.
Furthermore, you will probably not be allowed to practice as a CNA, but perhaps as a caregiver or under some internship arrangements.
With working while attaining your CNA License being a rare occurrence, we highly recommend that you first complete your CNA Training Program and pass your state certification exam before seeking a job.
Conclusion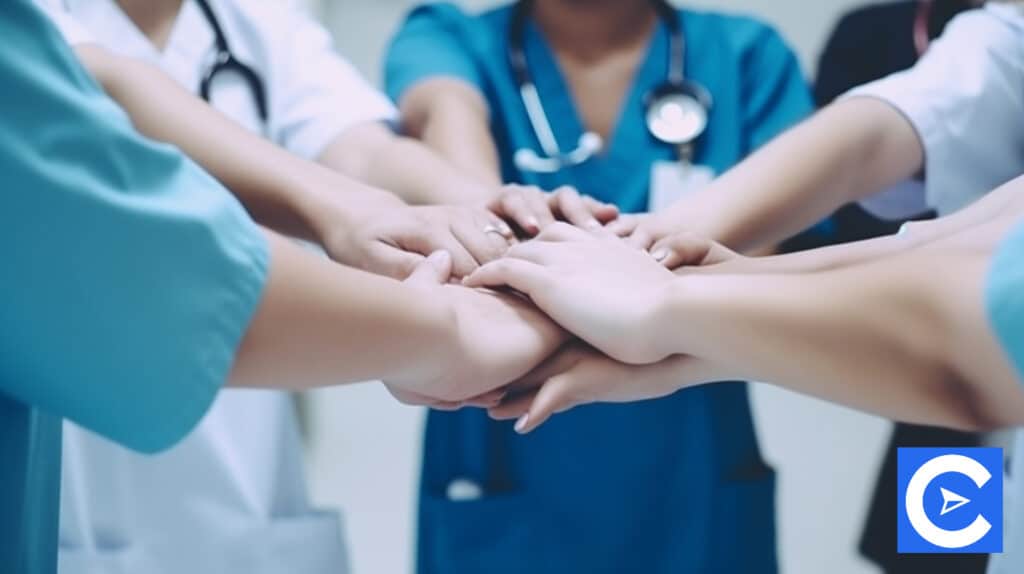 Pursuing a CNA Career is one of the most straightforward procedures you'll undergo compared to other healthcare-related jobs considering its short educational requirements and faster certification processes.
You'll need a high school diploma or a GED, and you'll be ready to pursue a short state-approved course.
Once you've completed your training program, you can apply to take your state's licensing exam.
Should you follow the procedures discussed in this guide to becoming a Certified Nursing Assistant, you should be able to become a CNA in no time and with little hassle.
All the best!
FAQs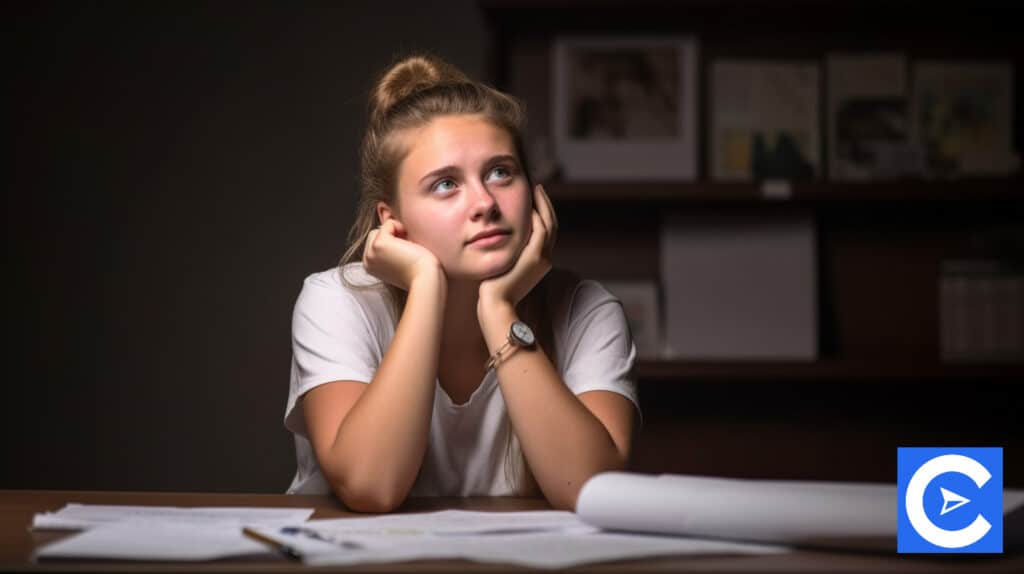 How to become a CNA for free?
While you might be able to find nursing homes, hospitals, and program providers that offer free CNA programs, you'll eventually need to spend some money to take the CNA certification exam. While state pricing varies, you'll spend about $125 plus $50 to register for and get your certificate. 
How to become a CNA in California?
You need to be 16 years and older, in good health, and immunized. Additionally, you must hold a high school diploma or a GED. Then, complete education from a state-approved CNA Training Program and pass a criminal background check. Finally, pass the CNA state exam.
How to become a CNA in Florida?
In addition to being 18 and holding a High School Diploma or GED, you need to complete a 120-hour CNA Training Program. You also need to pass the state CNA Exam.
How to become a CNA online?
Many CNA Training Programs offer classes to help you prepare for the exam online.  However, You can not fulfill all the requirements to become a CNA online. In addition to completing training hours, you'll need to complete an in-person clinical and the written components in your exam.  
How to become a nurse aide?
A Nurse aide is another term for a CNA. Becoming a Nurse Aide requires obtaining a high school diploma or GED. Then you'll have to complete a state-approved CNA Program. Finally, you'll need to take the CNA Certification Exam.
What do you need to become a CNA?
Securing a job as a CNA will require you to hold a CNA Certificate or Diploma from a CNA Program. You also have to produce a CNA License and have the necessary skills like attention to detail to be a good fit for the job.
What are the educational requirements for a CNA?
The minimum education required to enroll in a CNA program is a high school diploma or a GED. Once the CNA Program is complete, there will be no need to obtain a degree.
What are the steps in becoming a CNA?
Firstly you'll need to have a high school diploma or GED. Then, you'll have to register for a CNA Training Program. Upon completing the program, you'll have to register to take your state CNA Licensing Exam.
What disqualifies you from being a CNA?
According to CNALicensce.org, minor criminal offenses like a traffic ticket or citations will not prevent you from obtaining a CNA License. However, some medical workplaces will not employ CNAs with past convictions. Also, you'll need to meet the age and educational requirements to become a CNA.
When can you become a CNA?
Becoming a CNA requires that you are at least 18 years and older. However, some states will accept applications from candidates between 16 and 17 years old.
When does CNA certification expire?
A CNA Certification remains valid for two years before it expires. To renew your CNA certification, you need to ensure that you were an active CNA during the two years. Furthermore, you'll need to submit a renewal form and pay a fee according to your state. 
References