Hi everyone!
Welcome to the most interactive and helpful article on CNA interview questions.
Today's article will highlight common interview questions, the best interview answers, and everything about CNA interviews.
After carefully reading our article from beginning to end, we guarantee that your next CNA interview will be a breeze.
We will specifically look at:
How to prepare for CNA interviews
Common CNA interview questions and answers
Benefits of preparing for the CNA interview
Continue reading for all our excellent tips and tricks on how to ace all CNA interview questions and bag your dream CNA job.
Let's get started!
How do you prepare for a CNA interview?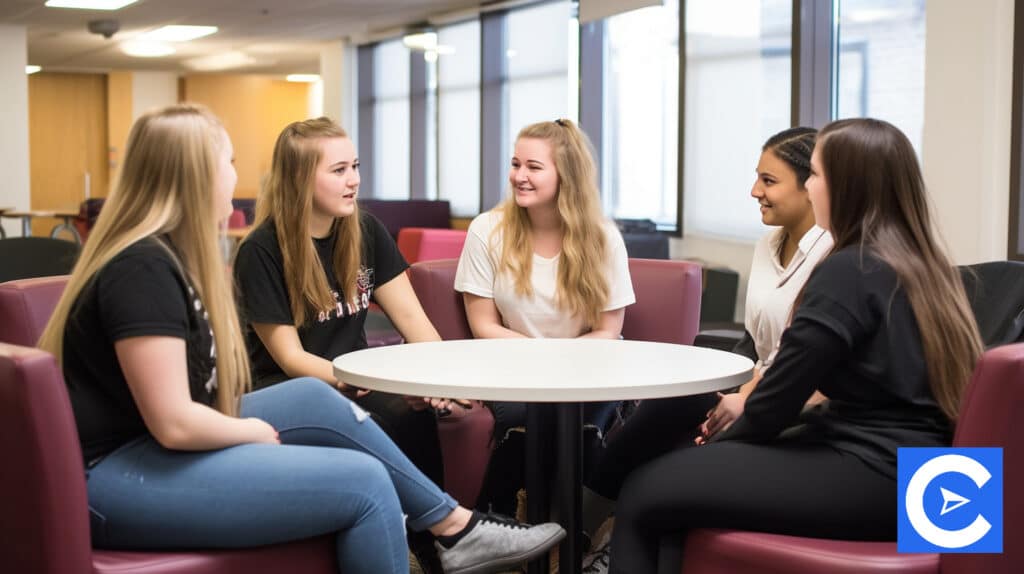 If you are a budding certified nursing assistant (CNA) looking for work, you must understand the frustration of attending countless job interviews without success.
Research shows that less than 50% of CNA applicants get jobs after attending a job interview.
Fortunately, our well-researched and curated article will help you be successful every time you attend a CNA interview, even if it's your first time.
Impressing a hiring manager and landing a CNA job is more than just showing up for the interview.
Apart from dressing smartly and having multiple copies of your CV, you also need to understand how to answer common questions and thoroughly understand the CNA job description.
We have collected a few CNA interview tips to help you prepare and succeed in your interviews.
Research common questions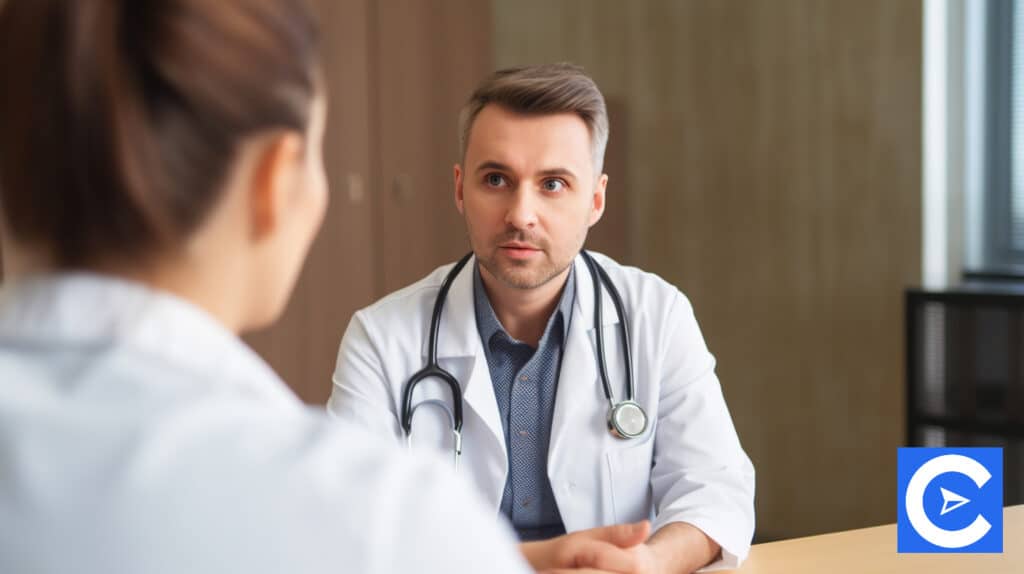 Some CNA job interview questions are constant in almost all interviews, and knowing them may be the difference between success and failure.
Researching the best answers to these common nursing interview questions will ensure that you project confidence and control during the interview.
Standard interview questions for CNA include:
What is your previous job experience?
What benefits will you bring to our organization
What are your career goals?
How do you deal with difficult patients?
What is your greatest accomplishment as a CNA?
What is your weakness as a CNA?
Check for common nursing aide questions and sample answers in job boards, recruitment agency websites, and CNA interview questions Quizlet.
Research your target facility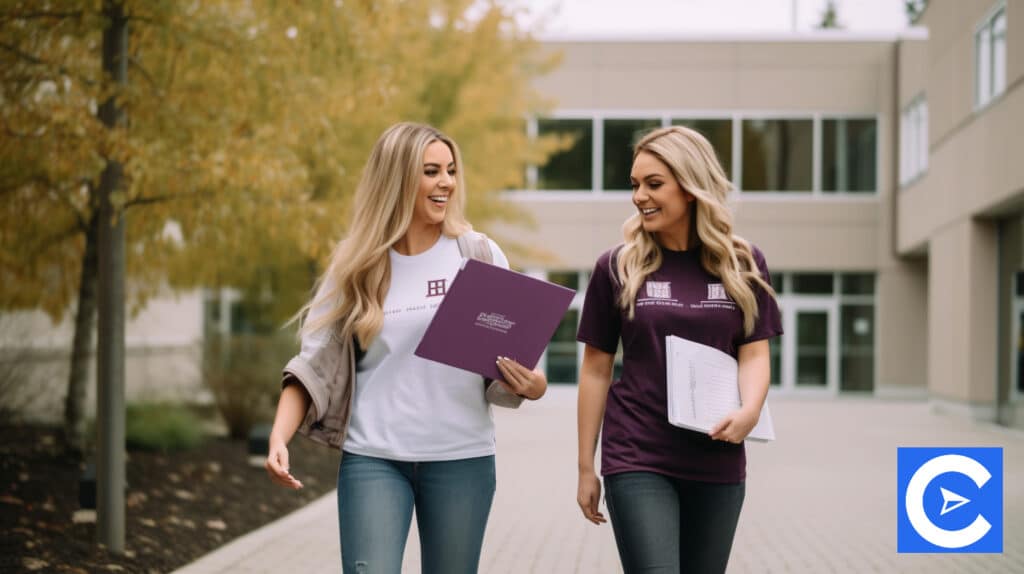 Research about the facility and understand its mission statement, location, and the services it provides to improve your chances of success in the interview.
By researching your target institution, you'll perform better in the interview and ask relevant follow-up questions.
Follow-up questions demonstrate your commitment and interest in securing a nursing assistant job with the institution.
Polish your professional CV and resume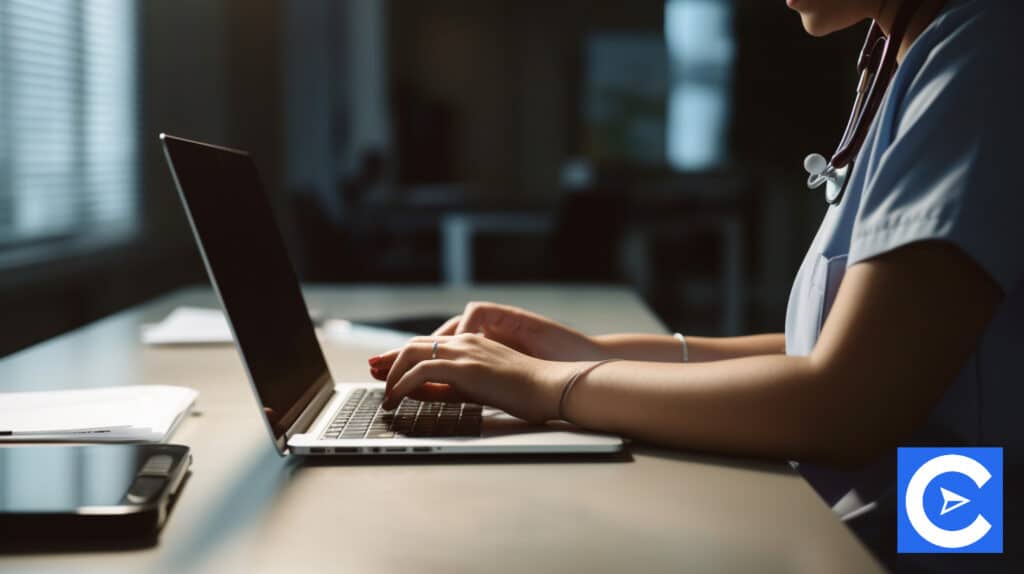 CVs are a great marketing tool that you can use during the interview.
These documents summarize your professional skills and qualifications that the recruiters can quickly identify to gauge your job suitability.
Ensure that you prepare a professional CV and resume that includes all your skills and abilities related to the nursing aide job.
Ensure that you have sufficient copies of your resume and CV such that all interview panel members have a copy.
Highlight your CNA training and relevant professional skills in your CV.
Prepare a great pitch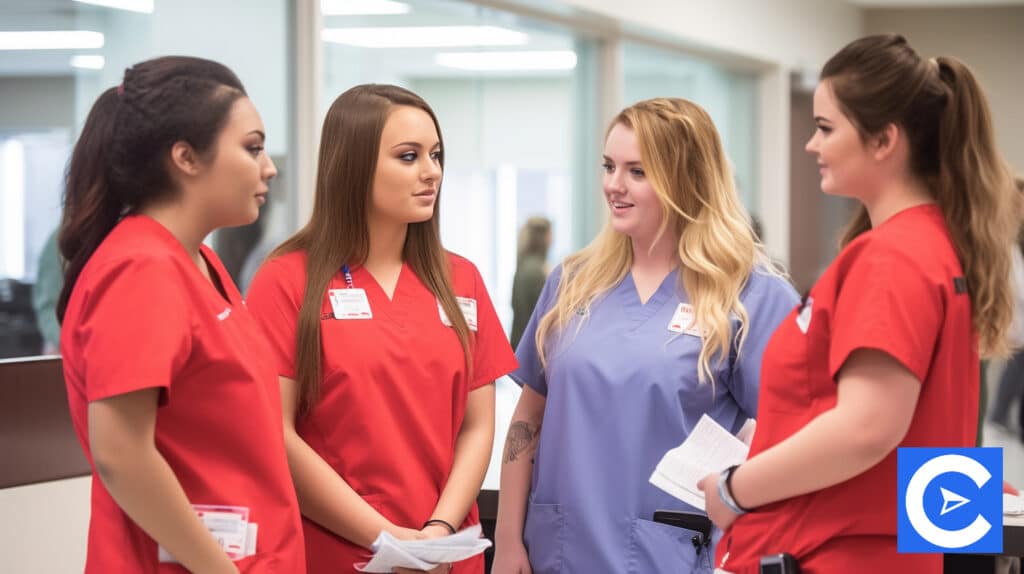 You need to convince the hiring manager why you are the best choice.
To woo the recruiters, prepare a great pitch highlighting your strengths and abilities and the benefits you'll bring to the hospital or care facility.
Common CNA Interview Questions and Answers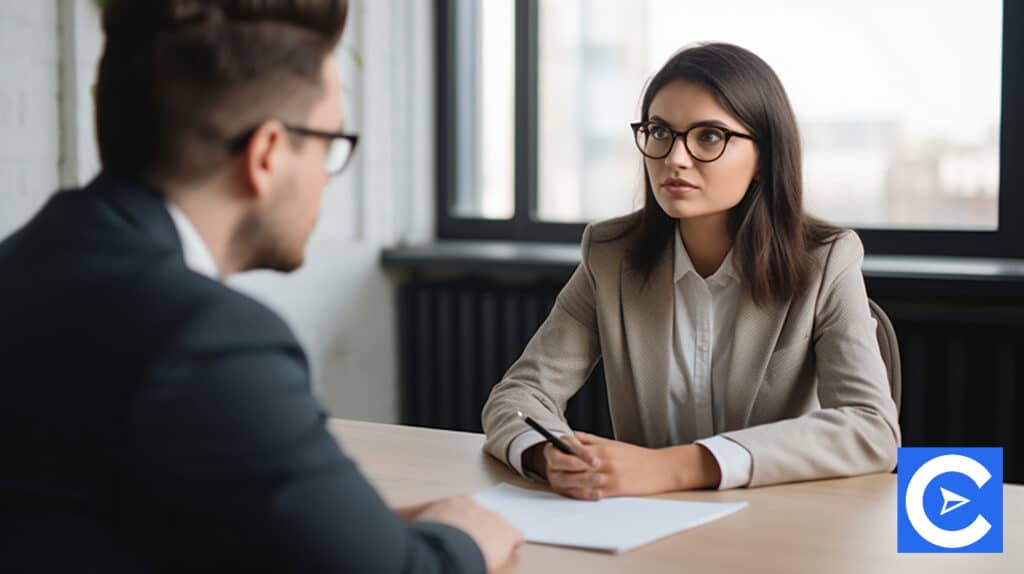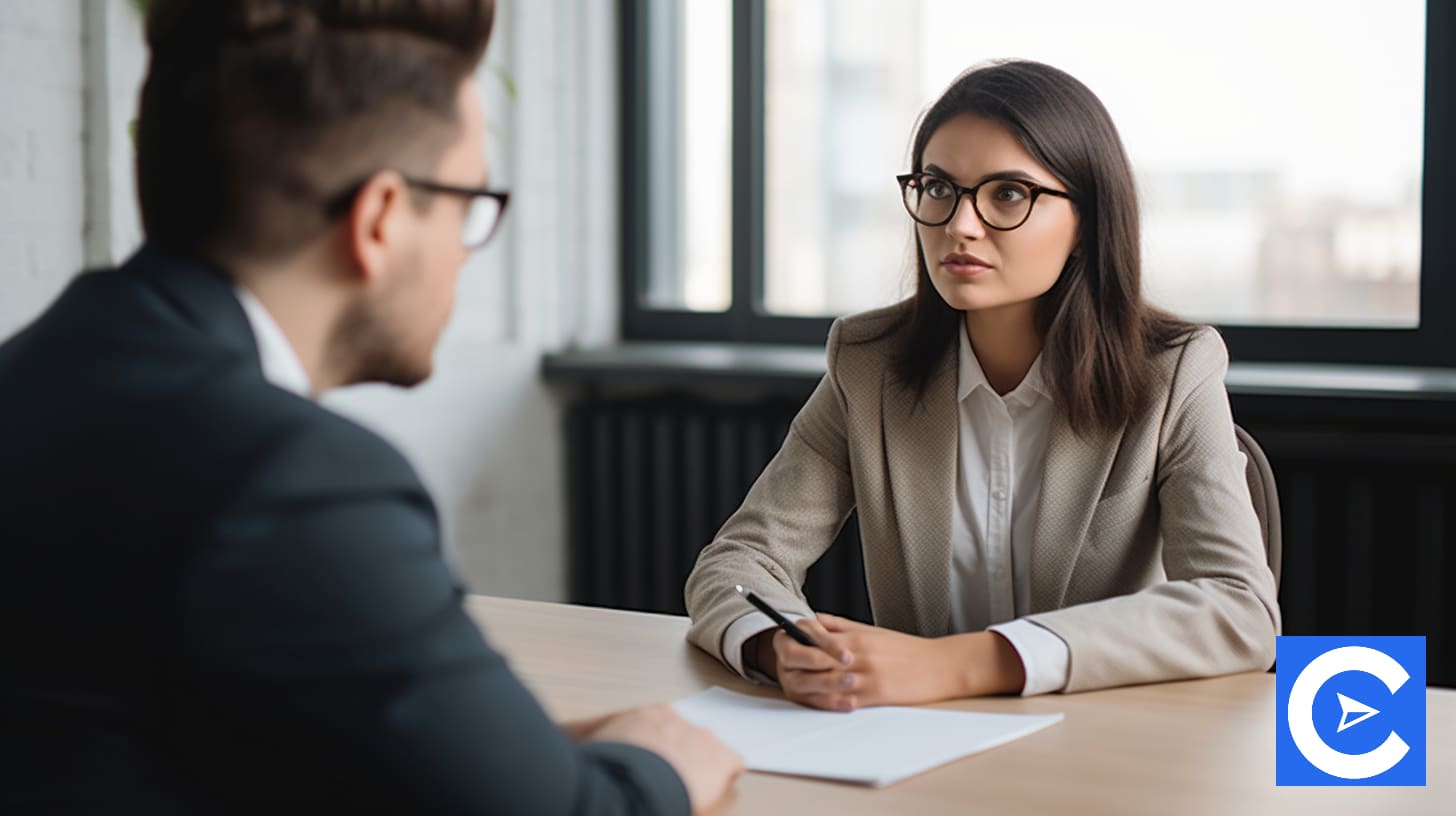 Interviews are scary and unpredictable.
But despite the uncertainty, there are standard interview questions for CNA positions that will likely feature in your interview.
Let's analyze how to answer behavioral interview questions in nursing.
Behavioral interview questions
Behavioral interview questions are those questions that gauge how well you operate in a high-stress situation.
Due to the nature of CNA jobs, you'll have to deal with high-stress situations like difficult patients and coworkers daily.
These high-pressure nursing assistant scenarios require you to use your skills and training to get the job done.
Here are a few CNA scenario interview questions and their answers.
1. How would you deal with a difficult patient who refuses care?
This is a common nurse aide interview question that assesses how you operate in a high-stress situation.
Your recruiters will be interested in understanding your conflict management and communication skills to diffuse volatile situations.
Use relevant real-life examples of how you handled a similar stressful situation in the past.
Sample answer
Whenever I encounter a patient who refuses care, the first step would be to understand their reasons for refusing.
By being respectful and courteous to the patient, I gain their trust, making it easier to open up.
For example, one of the kids I was treating refused medical care.
I learned that the child was terrified of blood and needles on further inquiry.
I politely explained that the medical procedure I was going to administer didn't involve needles or blood and the child immediately calmed down.
2. How would you handle an abuse case on your patient from a staff member?
Abuse questions look at your integrity and commitment to upholding the medical profession's ethical standards.
When interviewers ask this question, there are testing your commitment to maintaining professional standards.
Here is a good sample answer to this question
If I witness my co-workers abusing patients, I will immediately intervene and diffuse the situation.
After guaranteeing the patient's safety, I will escalate the issue to management and assist the investigation in any way possible.
3. How do you handle an uncooperative team member?
Conflict is common in any workplace and how we deal with workplace tension is critical to recruiters.
The question above aims to test your conflict resolution and interpersonal skills.
Sample answer
When paired with an uncooperative team member, I will politely explain why teamwork is good and highlight its benefits.
If the coworker doesn't change, I will escalate the issue to management.
4. How do you deal with worried or aggressive patient family members?
Such a question aims to understand your work ethic and professionalism.
When dealing with patient care, you will likely meet with patient families that are worried and who may act aggressively.
It's important to highlight to the hiring managers how you will calm worried or aggressive family members using your professional communication skills.
Sample answer
As a caregiver, I understand that my patient and, in extension, their family members matter.
If I encounter an aggressive or worried family member, I will politely explain their patient's medical status without unnecessarily raising their hopes.
I would encourage and ask the patient's family to be patient and let the medical team do their work.
If the patient passes on, I will gently break the news and console the family members.
Informational CNA Interview Questions
Informational interview questions seek to quickly establish your CNA training, professional background, and future professional plans.
1. Tell us more about yourself?
Many potential CNAs fail on how to answer; tell me about yourself in a CNA interview.
The best way to answer this question is not to give your life story with lots of irrelevant information.
Stick to what involves the job and how you will add value to the organization.
Sample answer
I am John, currently working as a CNA in the Methodist Children's hospital.
I provide comprehensive health care services to chronically ill kids in my current role.
I also provide support services to the local victim's trust center for kids who have been molested.
Last year I earned the mayor's citizens award and the employee of the year in my workplace.
2. Why be a CNA?
Then why be a CNA question is an opportunity to convince the recruiters to hire you.
Why do you want to be a CNA answer should involve a touching story that shows your commitment to helping people and improving their quality of life.
Sample answer
I have always wanted to be a CNA ever since high school.
When I was 16, I took my mum to the hospital, and the nursing assistant who helped her truly impressed me.
The love and professionalism that the CNA showed my mum convinced me that this was the job I would love to do all my life.
Since then, I have worked hard to acquire my CNA license, which has allowed me to work in leading healthcare facilities across the country.
3. Why should we hire you as a CNA?
Think of how I can impress the interviewer when answering this question.
Ensure that you highlight your positive attributes, skills, and training relevant to the job.
Sample answer
I graduated top in my CNA certification class, and in three years, I have risen to a CNA supervisory level.
Due to my training from the six sigma institute, I have helped my team bag the most improved department award in my workplace.
I am passionate, driven, value teamwork, and great at time management.
Combining my training and skills will guarantee that I deliver quality services all the time.
4. Where do you see yourself in the next five years?
This question gauges how passionate you are about the nursing career.
Highlight any future professional plans, including going back to school, rising in seniority, or running your care facility.
Sample answer
I plan to return to nursing school in the next five years to earn the registered nurse or licensed practical nurse (LPN) certification.
Getting my RN or LPN certification will allow me to offer more professional services to clients and grow my CNA career.
Medical interview questions
Since the CNA job is in the medical field, you should expect some general medical questions.
These CNA hospital interview questions will test your understanding of the CNA roles and responsibilities.
1. How do you protect yourself when dealing with chronic or contagious patients?
Self-care is paramount for any healthcare professional due to the many inherent risks of the job.
CNAs are trained to protect themselves from health risks by using protective clothing, masks, gloves, and other measures.
Sample answer
If the patient is highly contagious, I will adhere to all healthcare facility safety procedures, including masks and gloves.
Additionally, I will monitor myself and immediately report to my supervisor if I display any symptoms associated with the chronic disease.
2. Which vital signs do you need to monitor in a patient?
Monitoring a patient's vital signs is a primary duty of all health professionals, including CNAs.
Proper monitoring of your patient's vital signs demonstrates an understanding of the CNA job duties.
Sample answer
Once I meet the patient, I will request permission to check their vital signs and walk them through the process.
I will check their temperature, blood pressure, pulse, and breathing rate.
3. How do you deal with pressure sores on a bedridden patient?
Guaranteeing a patients' comfort is the primary duty of CNAs, and recruiters will try to gauge how well you deal in this area.
Sample answer
I will politely explain to the patient about pressure sores, including the stages of a pressure sore, and what I will do to alleviate their pain.
Next, I will use antiseptic wipes or clean water to clean the area and remove any dead tissues before applying a sterile bandage.
4. Which medical skills do you need as a CNA?
CNAs work in health care facilities, nursing homes, medical clinics, and hospices where medical skills are vital.
And even though nursing aides don't have the training of RNs or LPNs, they still require basic medical skills.
Sample answer
As a CNA, understanding patient care and safety, medical terminologies, diagnostic testing, drug administration, patient monitoring, and patient record software is vital for my job.
The ability to administer emergency CPR, stop excessive bleeding, and safely secure a patient to avoid choking helps me save lives.
What are the 25 skills for CNA?
CNAs require different types of skills to be effective.
Recruiters ask the CNA skills questions to check if they understand the CNA roles and responsibilities.
The top 25 CNA skills include:
Handwashing
Proper donning and removal of PPE
Fowler positioning
Lateral style positioning
Using a gait belt to walk
Using a gait belt to transfer from bed to chair
Spreading a bed while the patient is on it.
Performing motion maneuvers on the upper body
Performing motion maneuvers in the lower body
Denture brushing
Oral care for an unconscious person
Performing partial upper body bed bath
Performing a partial lower body bath
Performing a back massage
Assisting female patients with perennial care
Shaving immobile/unconscious patient
Assisting patients in fingernail care
Assisting paralyzed patients to feed
Dressing immobile patients
Clearing and cleaning bedpans
Taking weight and height measurements
Taking respiration count
Taking radial pulse count
Taking blood pressure measurement
Situational interview questions
Situational interview questions allow hiring managers to gauge how you will react to different work scenarios.
1. How do you enter a patient's room?
As a CNA, you need to be professional and respect the patient's privacy.
Recruiters use this question to understand your level of professionalism and customer care.
Sample answer
When entering a patient's room, I will knock and introduce myself.
I will give the patient my name, explain why I am there, and inquire how the patient feels and if they need anything.
I will be professional, courteous, and maintain a positive outlook in all my interactions with the patients.
2. What would you do if you had more than one patient simultaneously?
Scheduling issues are common in the health profession due to unplanned emergencies, high patient flow, and other issues.
This scheduling question will test your problem-solving and organizational skills.
Sample answer
If I get multiple patients, I will use my CNA training to prioritize patients according to the severity of their medical condition or emergency.
I will first deal with the most severe case while politely explaining why they need to wait for other patients.
3. Explain how you will deal with a patient with dementia
CNAs often work in nursing homes, assisted living centers, and hospices where old and senile patients with dementia live.
Understanding how you deal with dementia is an area of interest for recruiting managers since many Americans suffer from this condition.
Answering this question will prove your empathy and compassion for your patients.
Sample answer
When dealing with patients with dementia, I will answer their many repetitive questions with a smile.
I will calm them down if they get agitated, laugh at their jokes and make them comfortable at all times.
I will ensure they take their medicine and perform personal hygiene like bathing and brushing their teeth
4. If your replacement doesn't arrive on time, what would you do?
Staffing problems happen at any workplace, and recruiters will be interested to know how you deal with such a situation.
This question will test your professionalism and commitment to the job.
Sample answer
If my reliever is late, I will inform my supervisor about the situation and continue working until they arrive or a replacement is found.
I will pull an extra shift to cover the staffing shortage if need be.
Advantages of preparing for the CNA interview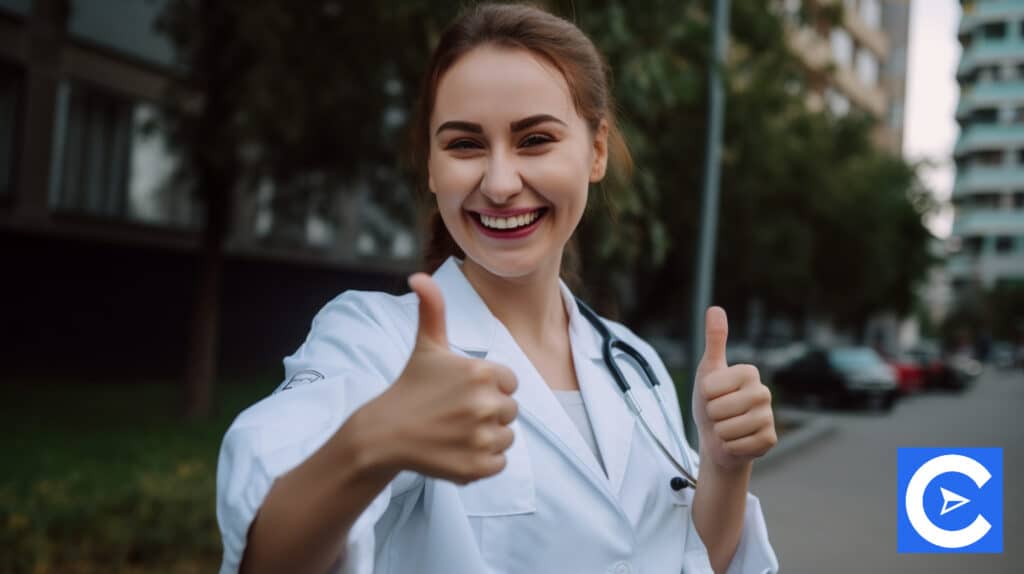 Your training, skills, and resume may get you through the interview door, but your interview performance will determine if you get the job.
This is why you should prepare for your CNA interview.
1. Reduce stress and anxiety
Preparing for the CNA interview puts your mind at ease and allows you to thrive during the interview process.
Try a mock interview with your friends to get a feel of how it will be on the actual interview day.
2. Confidence boost
Practicing for the CNA interview is a morale booster since you get a feel of the actual interview.
Practicing for the interview will improve your mental state, enhancing your self-confidence and morale.
3. Acquire great CNA interview tips and tricks
Interviews are art, and to ace them, you need to learn all interview tips and tricks.
Preparing for the CNA interview will allow you to learn how to dress appropriately, present, and articulate yourself before the interviewing panel.
4. Highlight your interview weaknesses
Part of interview preparation involves a mock interview that highlights your interview's weaknesses.
Additionally, the mock interview will allow you to get great feedback crucial to your success.
5. Demonstrate professionalism
Preparing for a CNA interview involves researching common interview questions, the organization, and other CNA material.
All this research will make you sound professional in front of the interviewers, improving your chances of success.
Conclusion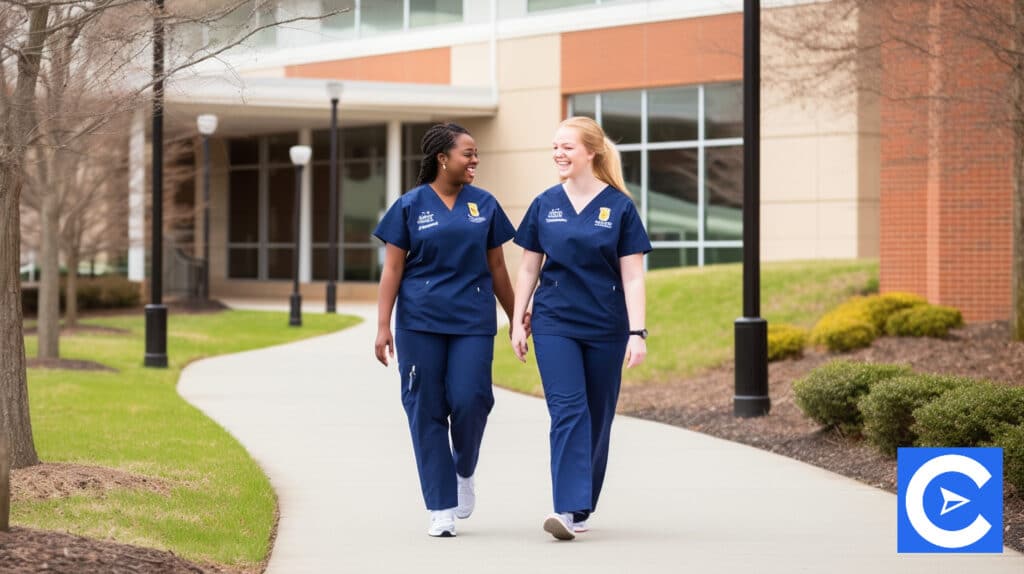 CNA interviews don't have to be a daunting task anymore.
By adequately preparing for the interview, you grow in confidence and increase your chances of success.
And even though there are thousands of potential CNA interview questions, we hope that our comprehensive list of common CNA interview questions will help your preparation.
Keep reading for comprehensive answers to our reader's frequently asked questions.
Cheers and success on your next interview.
FAQs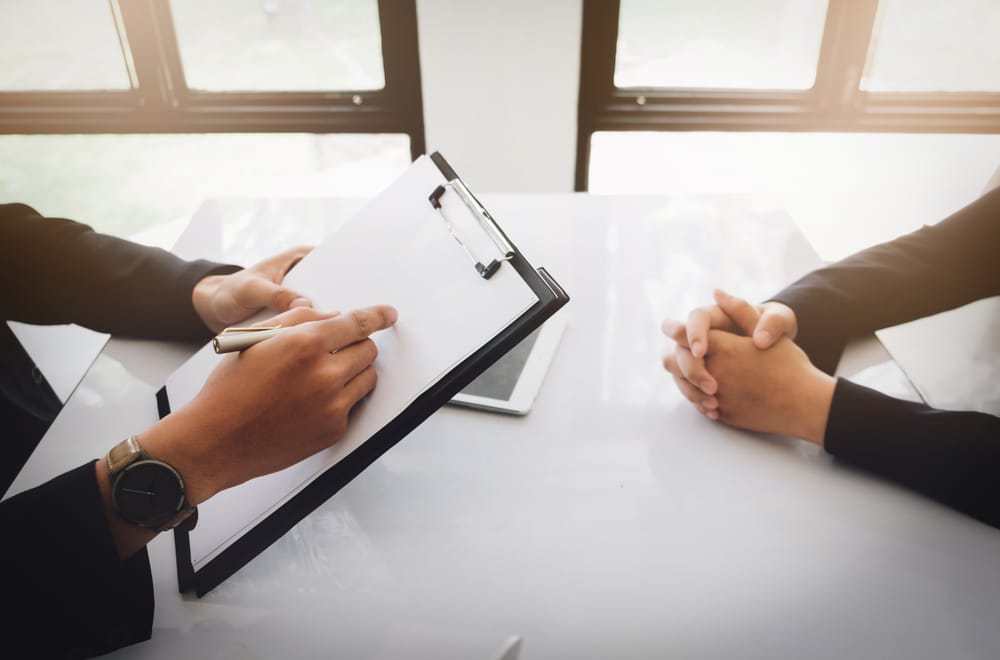 What questions do they ask in a CNA interview?
– Tell us more about yourself?
– Why should we hire you for the CNA job?
– What value will you add to our organization
– Why did you leave your last job?
– Where do you see yourself in the next couple of years?
How do you introduce yourself as a CNA?
Do the following when making your introduction to patients:
– State your full name and title
– Shake hands and maintain visual contact
– Talk clearly and confidently
– Ask the patient if they need anything
– Use positive non-verbal communication
– Explain your mission and answer any patient questions
– Be courteous and professional always
What qualities make a good CNA?
A good CNA should be:
– Observant and be able to diagnose medical conditions accurately
– A good communicator
– A good team player
– Caring and compassionate
– Flexible and meet challenges confidently
– Emotionally stable and be able to handle pressure
– A good time manager
– Courteous and maintain high professional standards
What to wear to a CNA interview at a hospital?
To stand out in your interview, dress appropriately:
– Avoid indecent or unprofessional clothing like revealing garments
– Wear a decent pair of trousers/skirt with a clean neutral shirt/blouse
– Avoid too much makeup or accessory
– Your hair should be neat and clean
– Put on formal shoes 
What are good questions to ask the employer?
The best CNA interview questions to ask employers should demonstrate your commitment and interest in the CNA job.
– Do you offer training or orientation?
– Do you offer educational opportunities or scholarships?
– How many members of staff do you have?
– Is there a guided tour?
– How do you allocate jobs
– What's the typical CNA workday?
What is your greatest accomplishment as a CNA?
Highlight your achievements and strengths.
For example:
– I helped grow the hospital's success rate by 90%
– I mentored 40 CNA interns in one year
– I managed to go back to school and enroll in an RN course
– I was awarded the employee award four times in a row
How to ace the CNA interview?
Do the following to prepare for your CNA interview:
– Practice common interview questions
– Polish your CV and resume
– Research about the organization
– Dress smartly
– Arrive early
– Polish on your CNA syllabus
– Practice your pitch
– Liaise with CNA recruiters to learn interview tips and tricks
– Prepare great follow up questions
What is your weakness as a CNA?
Highlight weaknesses, which, in a real sense, can be positives.
For example:
– I get emotionally attached to the patients that when they leave, I feel sad
– I am a workaholic and tend to overwork myself
– I am a cleanliness freak which may rub my coworkers the wrong way
References