Hello; welcome to another info-packed article discussing Certified Nurse-Midwives!
This article shall discuss "what is a CNM?", the types of midwives, and their role in the healthcare system.
At the end of this article, you will learn the scope of practice of CNMs, the education requirements, and the benefit of choosing the CNM career path.
In the line-up, we shall discuss:
Certified Nurse Midwife – what is a CNM?
Types of Midwife
What Does a Midwife Do?
Midwifery Education and Licensing
Future Outlook of a CNM
Let's continue!
Certified Nurse Midwife – What is a CNM?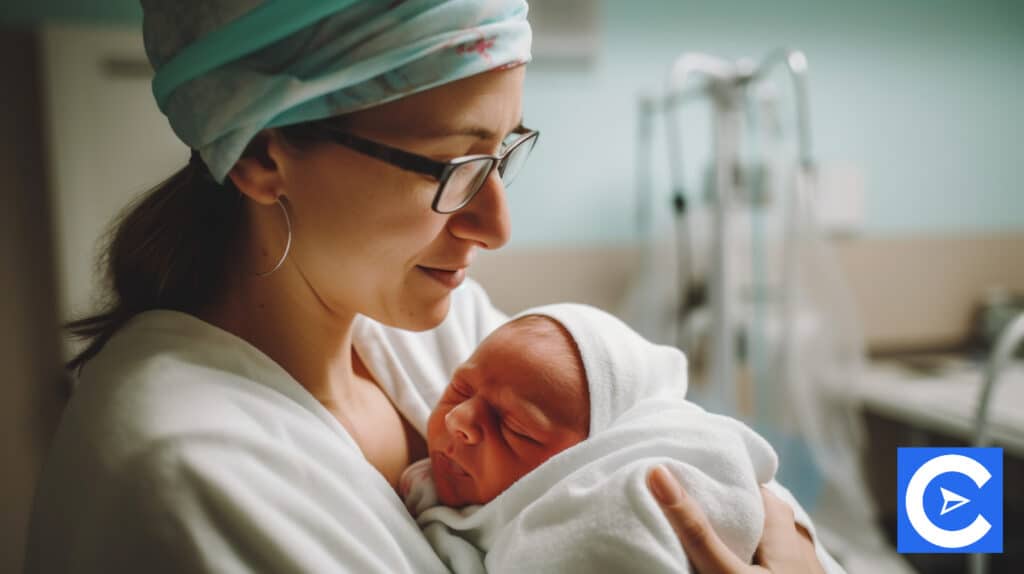 Midwives are trained to offer care for expectant mothers and their newborn children, both during and after the pregnancy.
However, Certified Nurse-Midwives are healthcare professionals who have finished extensive education and training.
Consequently, they can offer a wider range of healthcare services than midwives who do not come from a nursing background.
Again, this is because Certified Nurse-Midwives are healthcare professionals who have completed extensive education and training.
The term "Advanced Practice Registered Nurses" or "APRNs" refers to a subset of Registered Nurses that includes certified not only Nurse Anesthetists but also Clinical Nurse Specialists and Nurse Practitioners.
Registered Nurses who are Certified Nurse-Midwives are included in this category of professionals.
Because Advanced Practice Registered Nurses (APRNs) have graduate-level degrees, they often earn a higher salary than Registered Nurses (RNs), who have a lower overall level of education and training.
Types of Midwife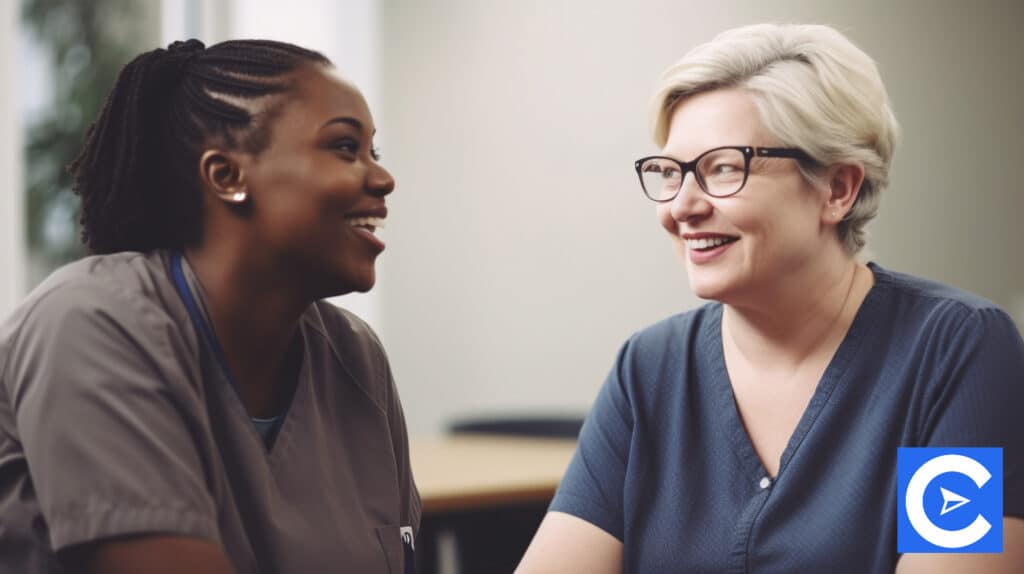 There are several distinct categories of Midwives, each requiring a certain level of education and experience to practice:
Certified Nurse-Midwives
Often known as CNMs, are Registered Nurses who have earned a master's degree in nurse-midwifery and completed further pregnancy and labor training.
Certified Midwives (CM)
A Certified Midwife (CM) is a healthcare provider who provides services analogous to those of a Certified Nurse Midwife.
CNMs and CMs have to pass the same certification exam to practice; however, their professional titles differ.
The only real distinction is that a CM's first degree wasn't in nursing as a Nurse would have been.
Certified Professional Midwives (CPMs)
A Certified Professional Midwife (CPM) assists women giving birth at home or in birth centers as independent caregivers.
CPMs typically offer prenatal treatment as well as delivery room attendance.
Direct Entry Midwives (DEMs)
A Direct-Entry Midwife (DEM) is a Midwife who works independently and has gained midwifery care knowledge through the completion of a midwifery education program, an apprenticeship, or a midwifery school.
DEMs offer comprehensive prenatal care and are available to attend births either in the home or in birthing centers.
Lay Midwives
A Lay Midwife is not a Trained Medical Practitioner.
Many states do not have standardized curricula, training programs, or certification procedures for Lay Midwives; therefore, their training, certification, and competency levels can differ from one another.
Doulas
A Doula typically helps the woman immediately before the birth and when she is laboring and delivering the baby.
They offer the mother both mental and physical assistance, and they can also lend a hand in educating the child.
On the other hand, they do not offer medical care.
What Does a Midwife Do?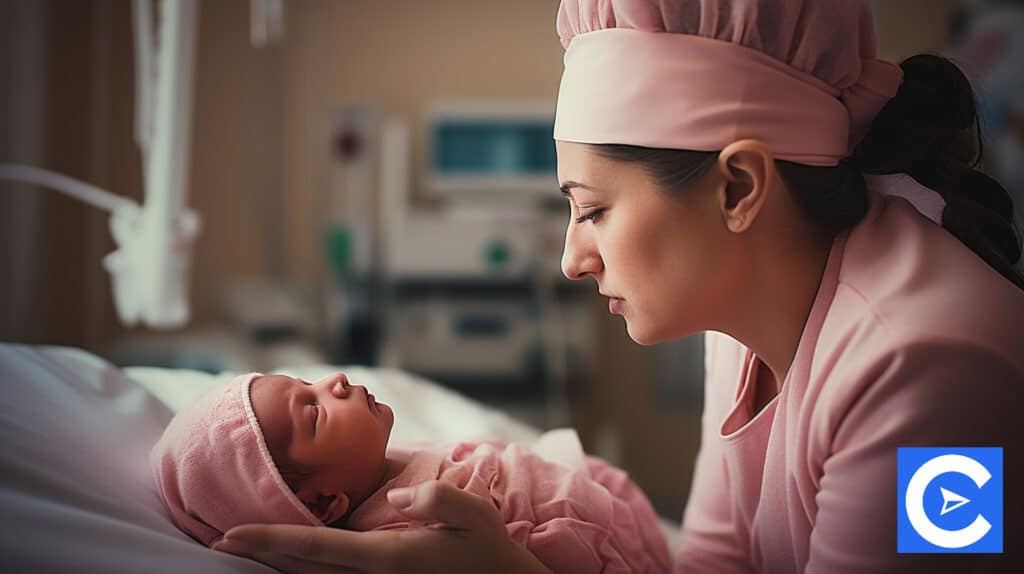 The responsibilities of a Nurse-Midwife include assisting women during all stages of pregnancy, including prenatal and postpartum care, and delivering babies.
A Nurse-Midwife provides care to a woman during childbirth, ensuring a safe and smooth delivery process.
They can offer newborn care during the first few months of a kid's life, beginning shortly after birth and continuing for several more months.
Although Certified Nurse-Midwives are most often identified with providing care to pregnant women, their duties also include providing women with more comprehensive healthcare including family planning services.
This assertion implies that certified Nurse-Midwives are qualified to evaluate and manage birth control and contraception methods and provide general gynecological care and preventative health care to patients.
Their responsibility is to develop treatment regimens and write prescriptions for drugs and medical equipment.
Consider a qualified Nurse-Midwife as a healthcare guide for female patients from the time they are teens through menopause, regardless of where the patient is.
Employment opportunities for certified Nurse-Midwives can be found all over the United States, ranging from large public health facilities to private clinics, health and birthing facilities, and other similar establishments.
In addition, certified Nurse-Midwives are present at home births to assist with the birthing procedure.
Certified Nurse-Midwives perform the following tasks as part of their core responsibilities:
Educate women on the various birthing options available, and work collaboratively with them to arrange their births
Monitor fetal development and the mother's health, and address any issues that crop up while she's pregnant
Attend births in healthcare facilities, including hospitals and birthing centers
Provide low-risk labor-inducing techniques
Consult general practitioners or specialists as necessary
Offer assistance to new moms in the areas of breastfeeding, self-care, and postpartum healthcare
Create treatment programs for the different patients
Write prescriptions
Obtain and go over the laboratory tests
Carry out a full physical examination
CNMs enjoy a significant degree of autonomy; nonetheless, certain activities, such as medical treatments, are not permitted to be carried out.
Cesarean deliveries, sometimes referred to as C-sections, are considered to be surgical procedures; as a result, Nurse Midwives do not perform these procedures.
In general, they do not offer care to pregnant women who are regarded to be at high risk due to the existence of serious medical problems.
Nurse-Midwives do not give epidurals.
They may request an epidural, but the Anesthesiologist or Nurse Anesthetist administers it.
Midwifery Education and Licensing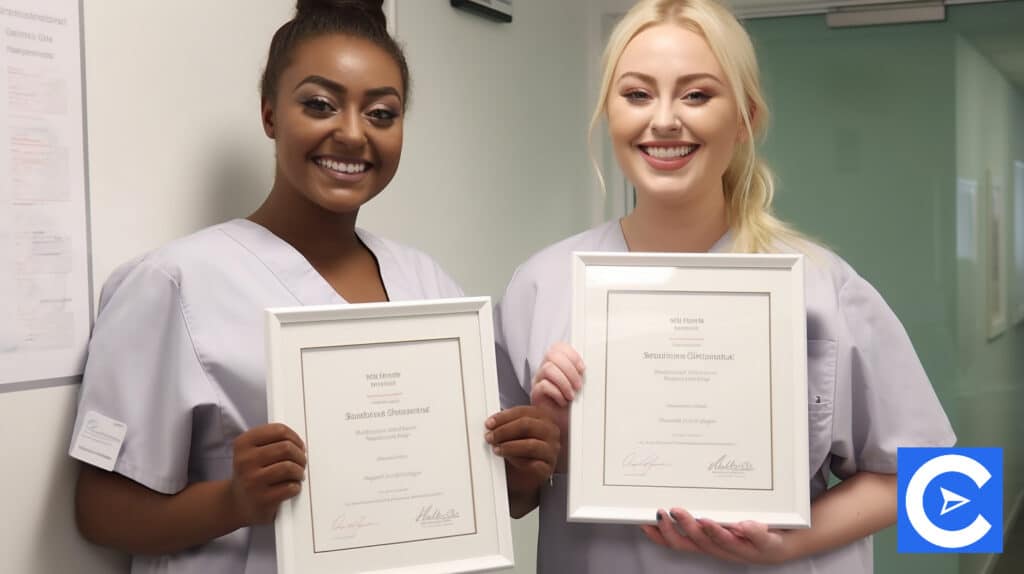 Advanced-Practice Registered Nurses with a Master of Science in Nursing (MSN) degree or higher are qualified to practice as Nurse-Midwives in the United States.
Completing these courses is the bare minimum required to become a Nurse Midwife.
Another option is to get an advanced graduate degree known as a Doctor of Nursing Practice (DNP); however, doing so is not necessary to start working as a Nurse Midwife.
To be eligible for admission into a Master of Science in Nursing (MSN) program, a student must first earn a degree in Nursing (BSN) from a nursing program that has been officially recognized.
After that, candidates must pass the NCLEX-RN exam to indicate readiness for an RN license.
The amount of time it takes a Nurse to complete an MSN program is dependent on the Nurse's previous educational background as well as their professional experience:
Nursing students can normally finish the Bachelor of Science in Nursing (BSN) program in four years of full-time study.
The time commitment for obtaining a BSN from an RN program is around two years.
The Master's degree in Nursing program takes 2 years to complete (post-BSN).
Students can participate in midwifery programs delivered in a traditional classroom setting or delivered entirely online.
It is highly encouraged to check into specific educational institutions because the benefits and cons of each model differ according to requirements.
Students who enroll in the Master's degree program will be expected to complete the prerequisite classes for becoming a Nurse-Midwife.
Completing the requisite general advanced-practice lessons is the first part of the educational program that students are expected to complete.
Students are presented with the opportunity to select one of many midwifery specialization tracks to pursue once they have completed the needed general classes.
In addition, many schools offer dual certification in both midwifery and women's health nursing because the Women's Health Nurse Practitioner (WHNP) curriculum and the midwifery curriculum frequently share a large amount of common ground.
The American Midwifery Certification Board—AMCB offers a national certification examination for CNMs and CMs to earn the professional title of CNM or CM.
After completing the certification examination, the next step in becoming a Certified Nurse-Midwife is to apply for licensure.
Be careful to look over the exact standards listed on the board of midwives for your state.
Workplace Environment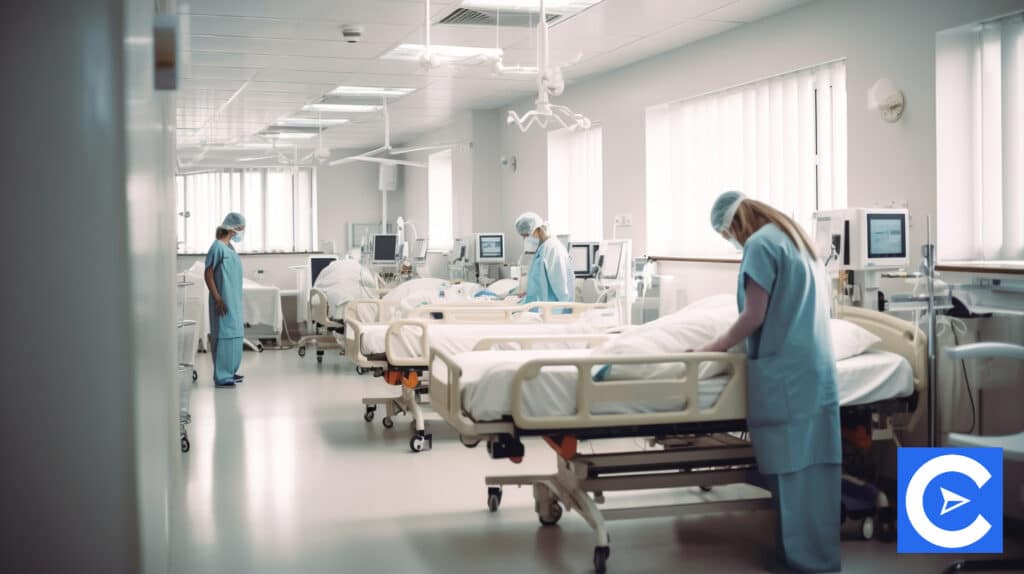 Certified Nurse-Midwives work in many hospitals, including public, private, university, and military hospitals.
In addition to being employed by birth centers, they also work for Health Maintenance Organizations (HMOs) and private practices.
While some Midwives choose to work in public hospitals or clinics, others like the convenience of delivering babies in the privacy and security of their own homes.
There is a wide range of employment opportunities available to Certified Nurse-Midwives and Certified Midwives.
These opportunities include clinical practice, education, administration, research, and domestic and international health policy and legislative affairs.
Certified Nurse-Midwives and Certified Midwives can choose from these and other options.
Future Outlook of a CNM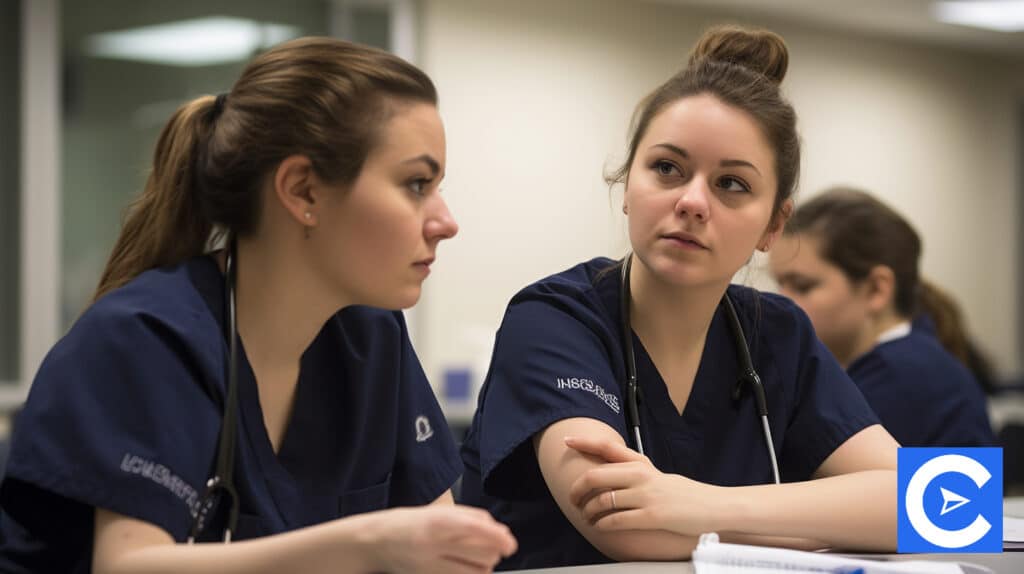 It is projected that the number of jobs available for Nurse Anesthetists, Nurse Midwives, and Nurse Practitioners will increase by 45 percent from the year 2020 to the year 2030.
This growth prediction is significantly quicker than the average growth projection for all occupations.
It is predicted that there will be around 29,400 available posts for Nurse practitioners, Nurse Midwives, and Nurse Anesthetists during the next ten years.
It is expected that many of these openings will be caused by the need to replace workers who move into alternative occupations or leave the labor force for reasons such as retirement.
A significant number of these openings will be caused by the requirement to hire new workers.
A job as a Nurse Midwife or in one of the other APRN specializations can be appealing due to the demand for such Nurses.
These Nurses work with a high degree of responsibility and autonomy.
This demand for such Nurses is only one factor that makes a job as a Nurse-Midwife or in one of the other APRN specializations appealing.
Conclusion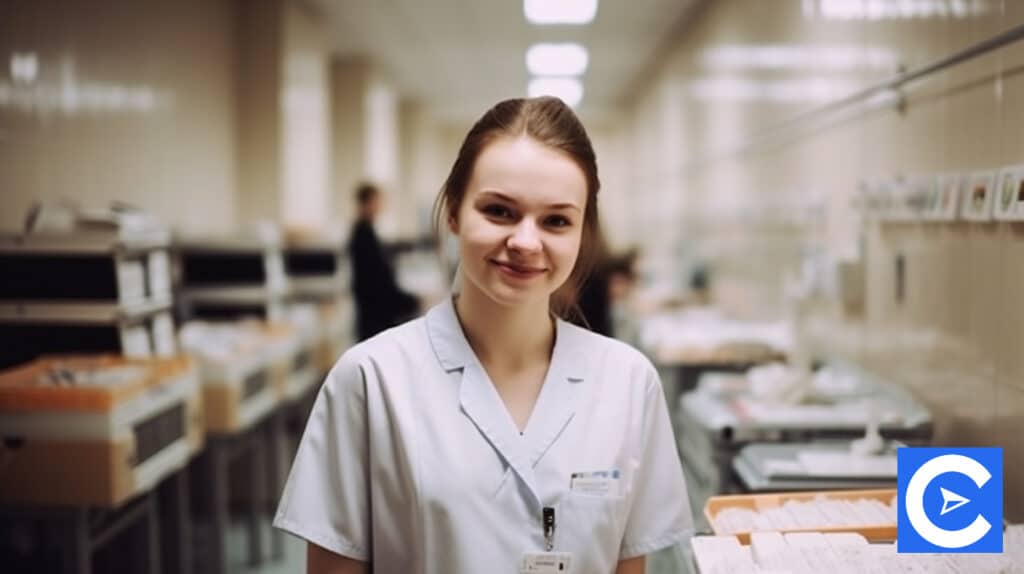 The fact that Nurse-Midwives are, first and foremost, Registered Nurses sets them apart from Physicians as the key differentiator between the two.
They take what is known as a holistic approach to primary care, which means that in addition to concentrating on the patient's physical requirements.
They also pay attention to the patient's mental and psycho-social requirements; this is done to provide the best patient care.
Having the assistance of a Certified Nurse Midwife (CNM) during labor and delivery has several benefits.
Some of these benefits include a lower rate of cesarean deliveries, a lower rate of labor induction and augmentation, and less use of regional anesthesia.
Certified Nurse-Midwives (CNMs) have contributed to reducing third- and fourth-degree perineal rips after childbirth and increasing breastfeeding knowledge and rates due to their involvement.
It is also feasible to give birth at home with the assistance of a Nurse Midwife, helping soothe the mother's anxiety and reduce the possibility that she would feel "rushed", which can result in the requirement of drugs to induce labor or delivery through cesarean section.
The Nurse Midwife career path is undoubtedly an excellent choice for those thinking about a career in nursing because it offers tremendous future potential, rising pay rates, and a wide variety of choices for career diversification.
If you desire to pursue a career in nursing, the Nurse Midwife career path is, without a doubt, an excellent choice.
FAQs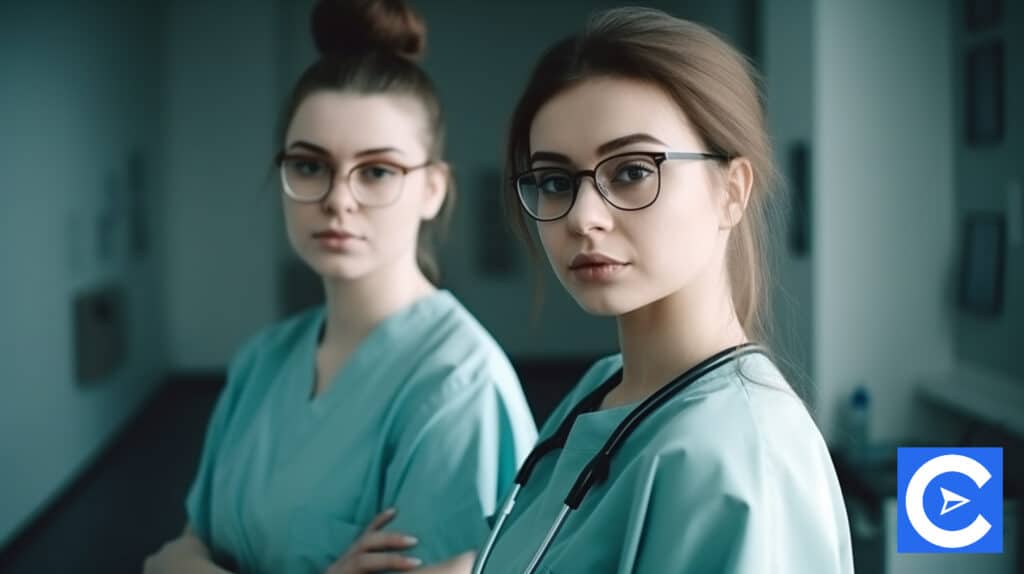 What is the difference between a Midwife and a Doula?
During your pregnancy, the birthing process, and the immediate postpartum period, you will receive medical care from a midwife. During your pregnancy, birth, and the time immediately following delivery, your family and you will have the opportunity to benefit from the emotional, educational, and physical support that Doulas offers.
Do Midwives deliver babies?
Midwives assist healthy women throughout labor, delivery, and the postpartum period. Midwives may deliver babies at home or at birthing centers, but the vast majority can also do it in hospitals. Women who chose them did not experience any difficulties with their pregnancy and delivery.
Can a Nurse Midwife do a C-section?
No, a Midwife is not the same thing as a Physician. Even though they have completed extensive training, licensed and qualified Midwives cannot conduct cesarean sections. They may prescribe epidurals and medicines that induce labor, although they do so far less frequently than doctors do.
Can Certified Nurse-Midwives deliver twins?
The pregnancy and delivery of twins are regarded as high risk, and there is a greater concern for problems. However, there are times when a Certified Nurse Midwife (CNM) can be an appropriate choice for a patient who is expecting twins or giving birth to twins.
Can Certified Nurse-Midwives perform abortions?
Outpatient abortion is very safe regardless of who performs it, including Physicians, Nurse Practitioners, Certified Nurse-Midwives, and Physician Assistants. Early abortion care can be provided by Nurse Practitioners, Certified Nurse-Midwives, and Physician Assistants, and it is clinically equivalent to the safety of care provided by Physicians.
References