Hello reader, Welcome to this detailed guide about Women's Health Nurse Practitioner Salary and the factors influencing it!
In this article, you will find out everything about the Women's Health Nurse Practioner's Salary.
After reading this article, you will understand the key factors that influence salaries for these professionals and what to do to earn more as a WHNP.
Here are the topics covered in the article:
Women's Health Nurse Practitioner Salary Overview
Factors Influencing The WHNPs Salary
WHNPs Salaries Comparison To Other Nurse Specialties
Ways For WHNPs To Increase Their Earning Potential
Here we go!
Introduction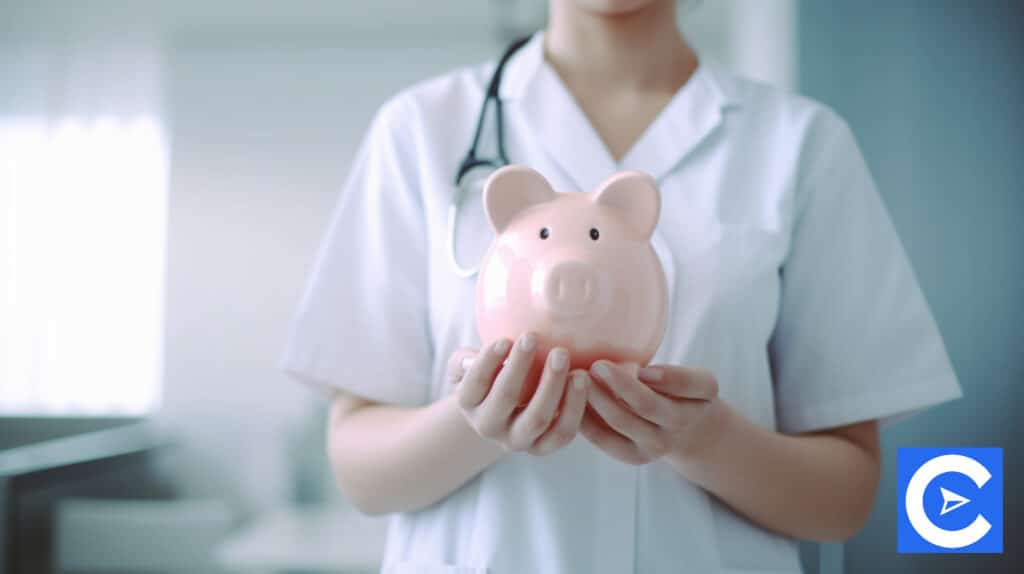 As you probably already know, a Women's Health Nurse Practitioner (WHNP) is a Registered Nurse who provides primary health care to women of all ages.  
Most WHNPs are paid depending on various factors such as their level of experience, geographical location, certifications, the healthcare system they work under, and so on.
Women's Health Nurse Practitioner Salary Overview
According to a 2017 salary survey done by the American Academy of Nurse Practitioners, Nurse Practitioners (NPs) earn an average base salary of $105,546.
Another survey by in 2021 by PayScale reported that the majority of the WHNPs had an annual salary that ranges between $73,000 and $116,000 and a median salary of $93,266.
However, the figures for various WHNPs depended on certain factors, which we will further outline below.
Factors Influencing The WHNPs Salary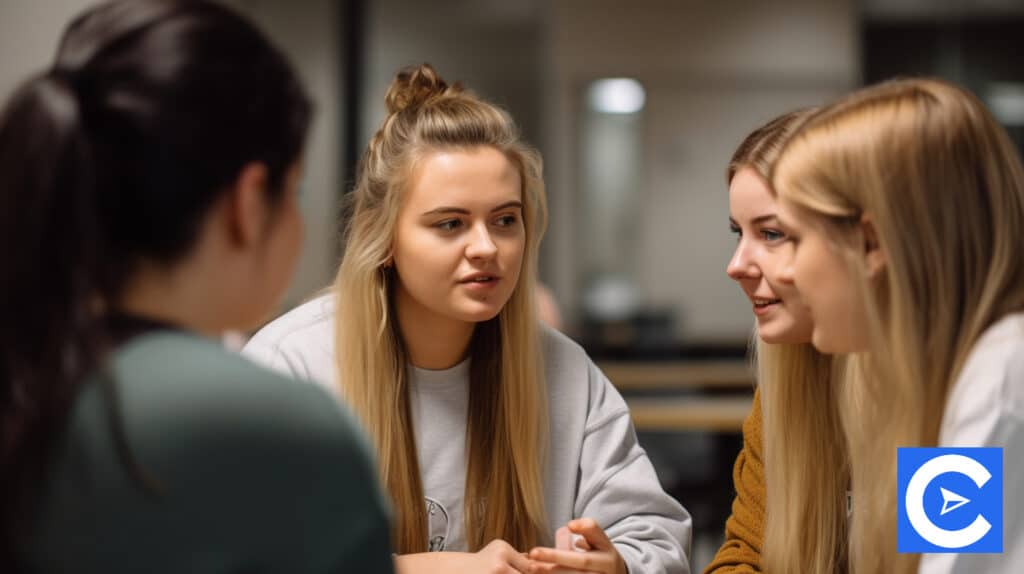 The surveys singled out the factors determining the earnings of these Nurses were as follows:
Work Experience
With more years of experience under your belt, your salary will undoubtedly increase.
PayScale established that most entry-level WHNPs earned a salary between $70,000 and $104,000 yearly.
For those Nurses who are still early in their Nursing careers, their salaries range from $71,000- $110,000.
The salary range still increased between $78,000- $116,000 for the WHNPs at their mid-career level.
The highly experienced WHNPs earned between $80,000-$121,000, while the highest-paid, who happens to be the late-career WHNPs, bagged between $83,000 – $126,000.
All these were established from the report from the survey done in 2021 by PayScale.
Work Setting
Your salary might be affected by the setting in which you are employed.
Nurse Practitioner jobs in specific setups pay higher salaries than others.
As much as the Bureau of Labor Statistics (BLS) does not give earnings reports for the Women's Health Nurse Practitioners, the data it provides for the Nurse Practitioners, in general, is quite insightful and includes the WHNPs in that category as well.
Therefore, according to the BLS survey of 2020, Nursing Practitioners working under the Community Food and Housing and Emergency and Other Relief Services earned an average salary of $143,480, making them the top earners from the list of NPs working for the top NP employers.
NPs working in Physicians' offices earn an average salary of $111,310, while those working in outpatient facilities earn $123,850.
There are NPs earning lower average salaries of between $112,040 and $108,060, specifically those working in higher education institutions or those working in Health Practitioners' practices.
Geographical Location
Your geographical location as a WHNP will determine how much you earn.
NPs in certain states earn more than others because of the high demand for Nurses, the high cost of living, and the union power in those states.
The BLS 2020 reports indicate that Nurse Practitioners from California and New York had high employment levels and earned average salaries of $145,970 and $126,440 annually.
The states that offer the highest average pay nationwide for Nurse Practitioners across all specialties are as follows:
Some states offer the lowest salary range, such as Ohio, Tennessee, Kentucky, Georgia, and Mississippi, which all have the lowest salary range of $95,900- $97,680.
Education Requirements
Becoming a WHNP requires earning a Bachelor of Science in Nursing (BSN).
You will then have to enroll in an Advanced Practice Nursing program.
This means a Master's degree focusing on Women's Health.
Such a program has courses and clinical practicums related to women's primary care, obstetrics, gynecology, and various diagnoses.
After meeting all the education requirements, you stand a chance of earning a higher WHNP Salary than candidates who haven't met all the education requirements.
Licensing And Certification
Most states give licenses to Nurse Practitioners with a current RN license and those that have completed a Master's degree program in the WHNP Specialty.
Other states also license Nurses who have completed a national certification program such as those awarded by the National Certification Corporation.
Qualifying for the WHNP Certification requires you to be a licensed RN who has undergone a graduate program for Women's Health Nurse Practitioners.
With all the licenses and certifications in your possession, your earning power as WHNP increases.
WHNPs Salaries Comparison To Other Nurse Specialties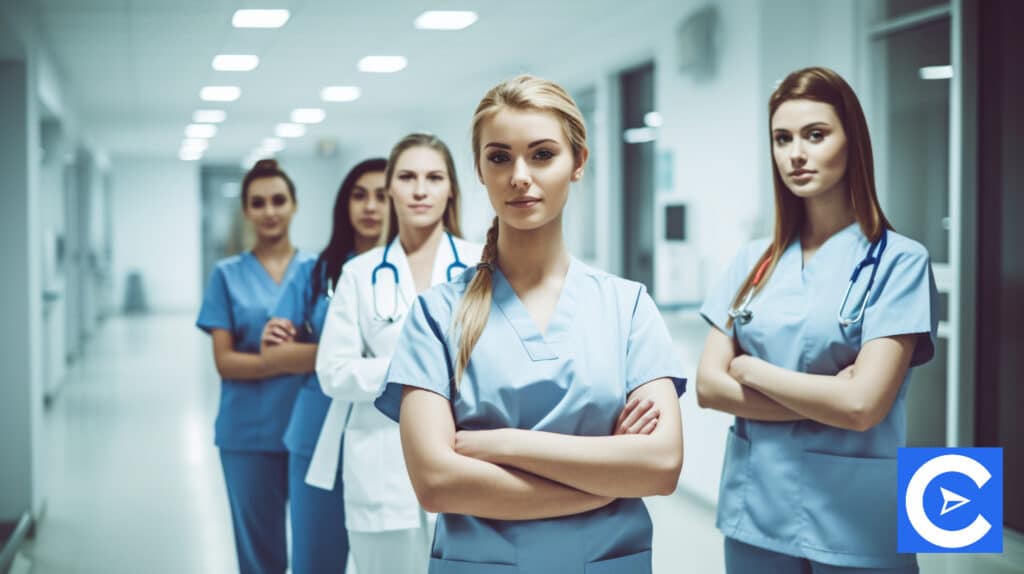 Women's Health Nurse Practitioner salaries are usually lower compared to most of the salaries for the other Nurse Specialties.
Most of them earn an average of $105,000.
This is because this Nursing Specialty is more predictable regarding working hours and less stressful than the others.
Certified Nurse-Midwives, for example, take home a median salary of $111,130 according to the BLS survey, but this could be because they have to oversee the delivery and labor process and offer antepartum care.
The Acute Care Nurse Practitioner earns an average of $120,000, and the Pediatric Nurse Practitioner earns an average of $108,500.
Psychiatric Mental Health Practitioners earn an average of $120,000, and the Family Nurse Practitioner earns an average of $107,000.
Still, others like the Neonatal Nurse earn around $73,380, which is way below what Women's Health Nurse Practitioners make.
Ways For WHNPs To Increase Their Earning Potential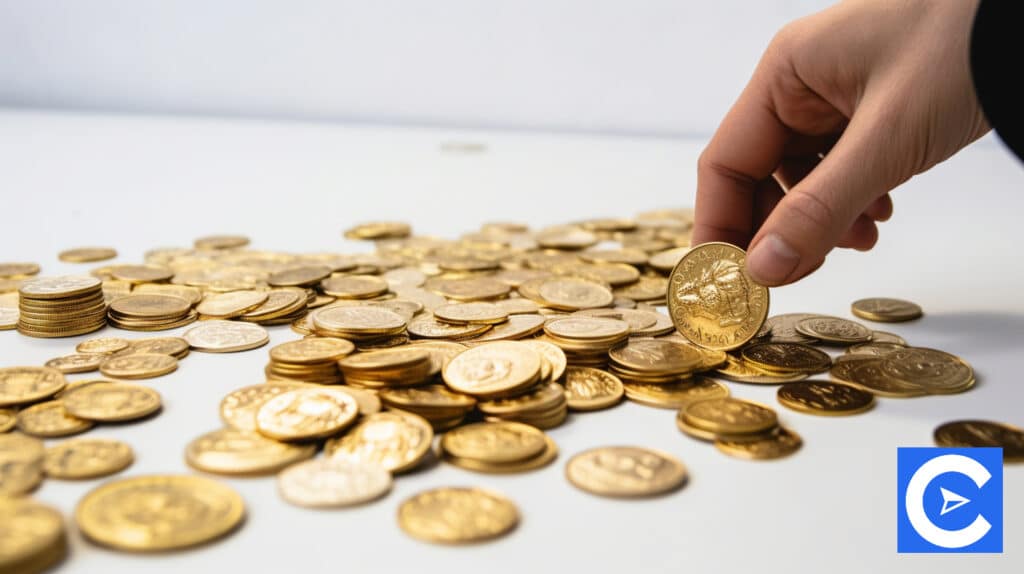 Even when WHNPs' salaries are generally lower than the other NP Specialties, this should not deter you because you can influence your salary and inspire the employers to pay you better.
Some of the things you might have to do might require significant changes, while others are just temporary.
Here are a few things you might consider doing to inspire higher pay as a WHNP:
Consider Practicing As A WHNP
Travel Nurses usually go where the demand for their services is highest, and this could be for certain durations such as months or weeks.
Travel Nurses earn up to two times more than their regular salary for similar permanent positions.
Still, even though the pay is higher as a WHNP Travel Nurse, there are certain disadvantages, such as having to separate from family or friends and the need to learn about new cultures, healthcare processes, and bonding with new colleagues every time.
This means nothing will be familiar permanently; you will keep changing work environments and have to bond with new colleagues every time you find a new job.
Get That Doctor of Nursing Practice
This DNP qualification will take you at least three years, and it is ranked as a major financial commitment.
The best thing is that it offers more opportunities for advancement.
Having a DNP will work in your favor, especially at large academic medical centers or if you have ambitions to become the head of a nursing department.
You will always be considered first when it comes to leading major quality improvement initiatives or when an opportunity for teaching Nursing arises.
Apply For A Nursing Administration Position
Nurse Administration is one of the Women's Health Nurse Practitioner jobs with a higher potential for a higher Women's Health NP Salary.
It is a less stressful position than direct patient care involved when you are just a general WHNP.
Most nurse administration positions require extensive experience or favor candidates with doctorates.
You will have better chances of snagging a Nurse Administration position with favorable working hours, higher pay, and a less strenuous environment if you have more leadership experience or education.
Find out how you can achieve that.
Move To A State That Pays WHNPs Better
When you move to California, New York, or any other similar state where the demand for WHNPs is high, you will find a job position with a higher salary.
You might also want to move to a state where the demand for WHNPs is high, but the cost of living is low so that you can enjoy the full benefits of a higher salary.
As you change your state of residence, you might qualify for a Nursing Student Loan Forgiveness, which is simply a Nursing scholarship in exchange for giving work commitment in an under-served area.
This means you get to keep more of your salary and will not spend some of it on education advancements.
Conclusion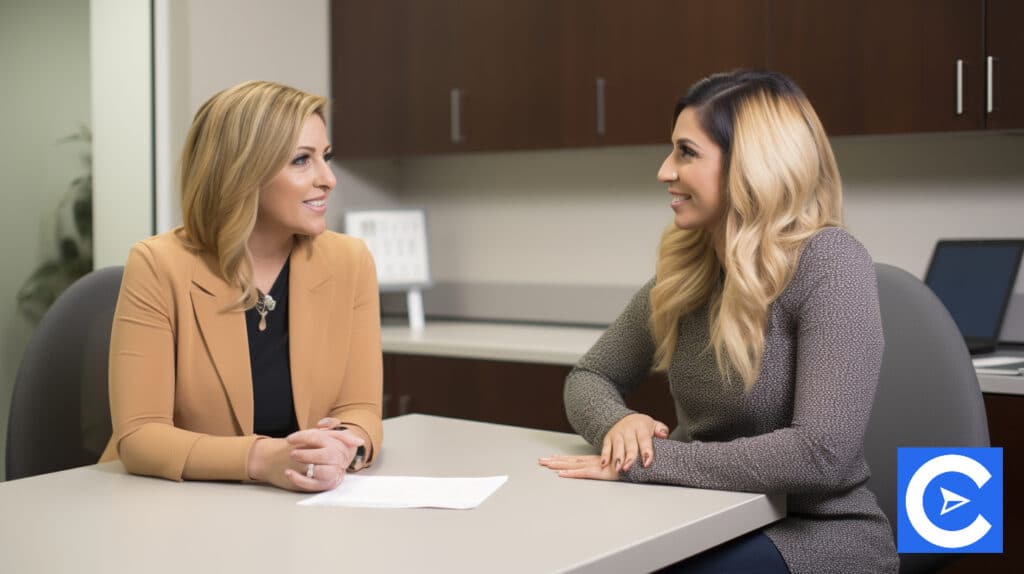 A Women's Health Nurse Practitioner's salary amount will depend on various as we have seen.
We have also looked at the various things that WHNPs can do to improve their salary or increase their earning potential.
This is a Nursing Specialty that can be quite fulfilling in aspects of earning and career.
If you must pursue advanced education, build your experience levels, move to a different state, or pursue a related Nursing position to increase your salary as a WHNP, do it because, at the end of the day, as a professional, you want to go to a job that is financially rewarding and fulfilling to avoid any form of dissatisfaction.
FAQs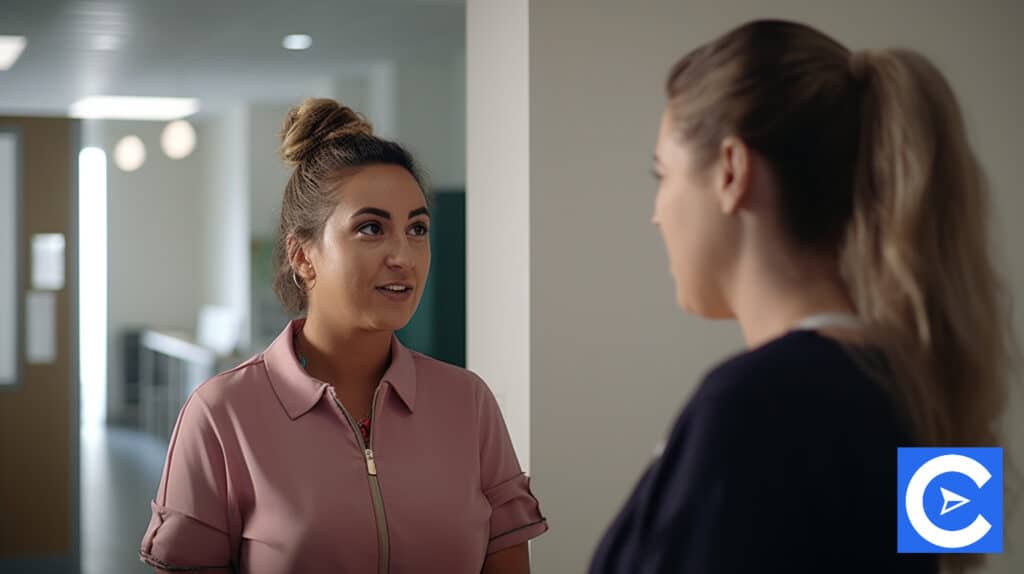 How much do Women's Health Nurse Practitioners make?
According to most surveys like PayScale and GlassDoor, WHNPs earn an average salary of $110,076  or $91,454 annually, which translates to $47.72 hourly. But factors such as years of experience, type of employer, or state of residence influence the amount of salary earned.
How much does a WHNP make in Texas?
The Women's Health Nurse Practitioner's salary in Texas ranges between $102,731 and $117,352. Still, most Women's Health Nurse Practitioner jobs will rank salaries depending on your level of experience, employer, education, and position. More experience, certifications, and education mean more pay for a Texas WHNP.
Are Women's Health Nurse Practitioners in demand?
Yes, since all Nurse Health Practitioners are in demand due to the rising health problems as people age. Study projects also depict that the demand will grow by a massive percentage by 2030. This makes going to Nursing school to gain additional certifications or qualifications worth it.
How do women's health NP salaries compare to other Women's health Nursing roles?
Women's Health Nurse Practitioner Salaries are usually higher than the Registered Nurse salaries and higher than the Certified Nurse-Midwives. Women's Health Nursing roles like Acute Care Nurse Practitioners earn an average of $120,000, more than WHNPs make.  
What is the difference between a Certified Nurse Midwife and a Women's Health NP?
A Certified Nurse Midwife and WHNPs are each ranked as Advanced Practice Registered Nurse (APRN) and must acquire a Master's Degree (MSN) and Board certification. But they provide different healthcare services. Nurse-Midwives oversee pregnancy and delivery processes while the WHNPs focus on women's health minus pregnancy and delivery.
How Do Registered Nurses gain experience in women's health?
Registered Nurses can increase their experience in Women's by in OB/GYN, in hospitals, reproductive health clinics, private practices, and other similar women's healthcare settings or other non-specialty settings that are providers of specialty care for women. More experience gained in this field means professional credibility and higher earning potential.
How much does a Women's Health Nurse Practitioner make in San Francisco?
According to Salary.com, the Women's Health Nurse Practitioner in San Francisco earns an average salary of $137,639. The range falls between $129,254 and $147,649. The salaries depend on factors such as certifications acquired, years of experience, job title, additional skills, and education (MSN and DNP).
References