Welcome to the most detailed guide on how to become a Psychiatric Nurse Practitioner!
In this article, we will be unpacking what it takes for you to be recognized as a Certified Psych Nurse.
You'll gain a step-by-step breakdown of the process, continuing education requirements, and also additional certifications you should pursue.
Expect the following in this article:
Steps to Become a Psychiatric Nurse Practitioner
Additional Certificates and Licenses
Continuing Education Requirements
Let's find out how you can chart a career path as a Psych Nurse Practitioner!
Introduction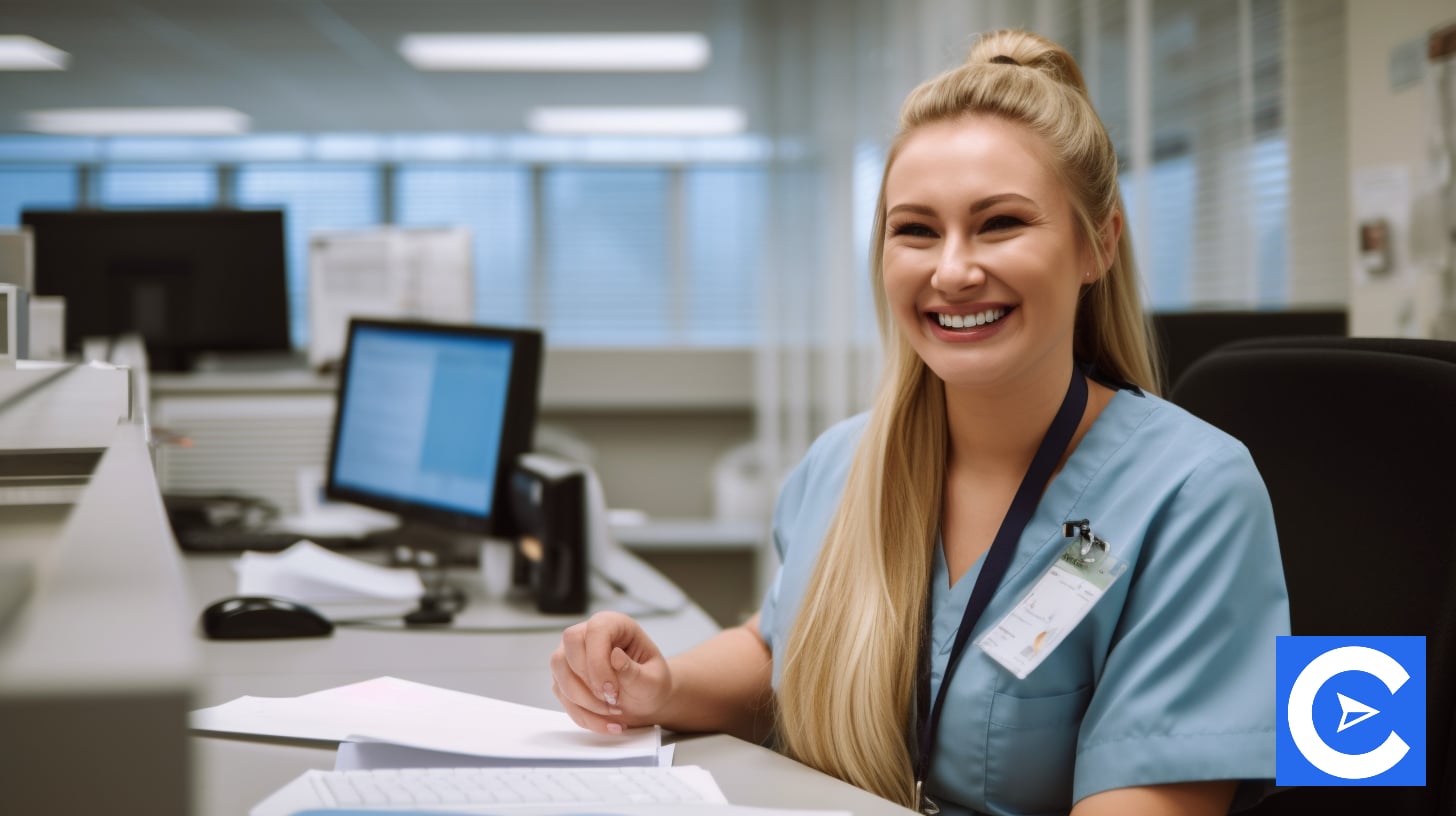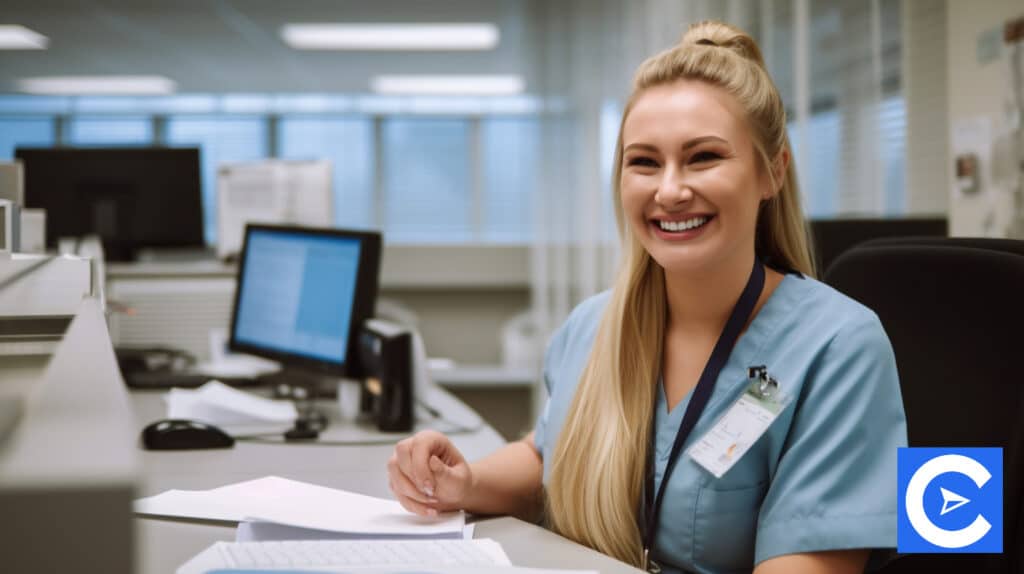 Mental Health Nurses are more than just providers of treatment.
They're also Teachers, Advocates, and enhancers for their patients' recovery process by implementing personalized care plans that consider each individual's needs.
In contrast, other Healthcare Professionals only focus on one aspect (such as medication).
They work closely with all aspects of their life span off-screen too!
If you are suffering from mental illness, disorders, or substance abuse problems, the right person must treat your condition.
Psychiatric Mental-Health Nurse Practitioners (or "Psychiatric Nurse Practitioners") assess and diagnose patients with these ailments and prescribe medication for them to get back on track towards recovery!
These personnel's competency goes beyond offering psychotherapy, educating patients and their families about the diagnosis, and managing the illness.
Mental health problems are an all too common reality for many Americans.
One in five adults has a mental illness such as depression or addiction, while 5% have a severe condition requiring comprehensive treatment and medication – but there is help available!
Even with the growing need for mental Health Professionals, many are still not receiving adequate treatment.
This is partly because there's a shortage of available services and an even more significant lack among those who have insurance coverage or don't want help – which can make it challenging to find someone willing when you're feeling struggling alone in the first place.
Psychiatric Nurse Practitioners are in high demand according to reports by the U.S. Bureau of Labor Statistics (BLS).
Psychiatric Nurses are critical to providing excellent care for patients with mental health needs.
There are various routes to launching a career as a Psychiatric Nurse Practitioner.
Registered Nurses seeking to pursue a PMHNP program should consider the following.
Education Psychiatric Nurse Practitioner Requirements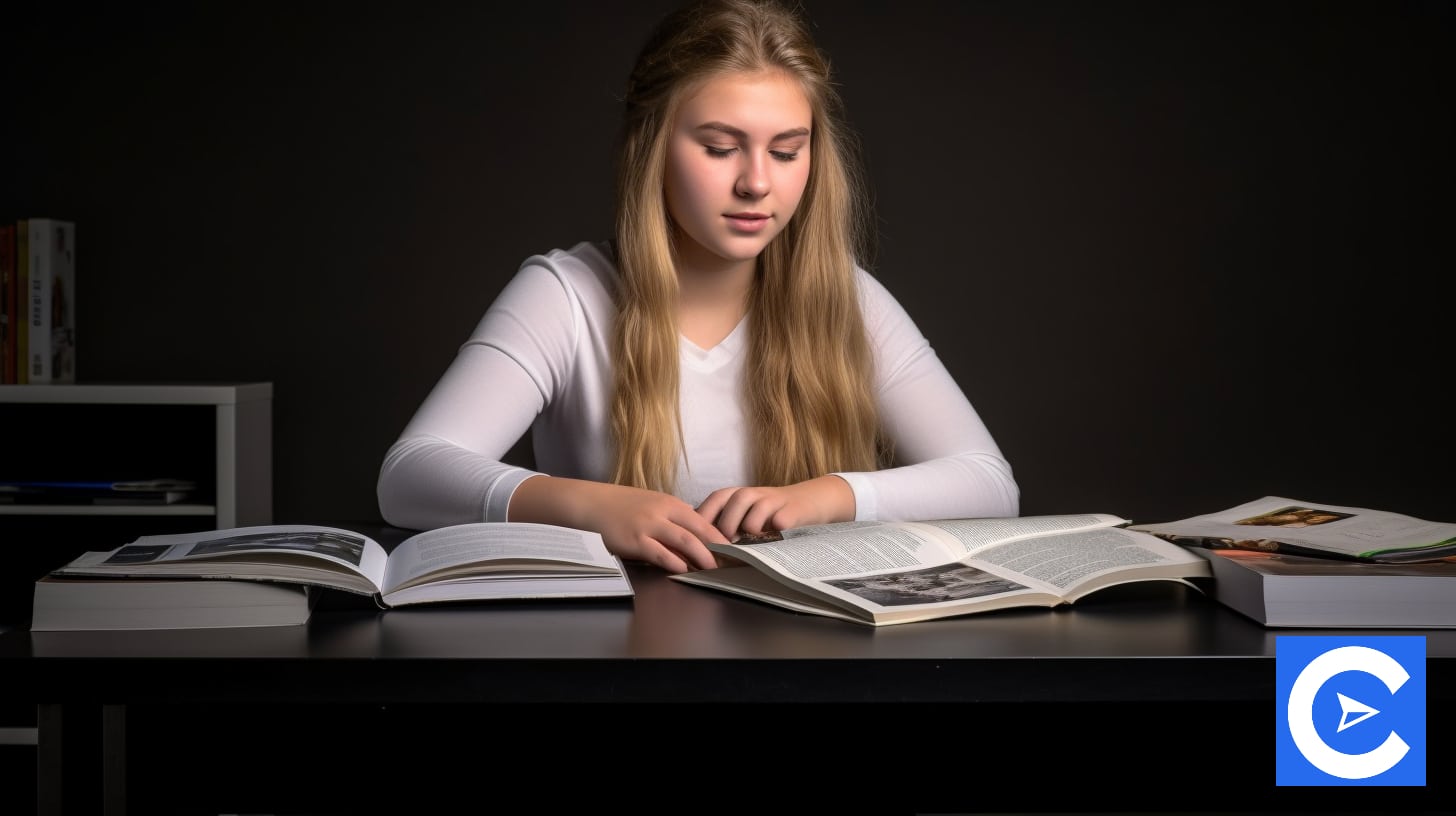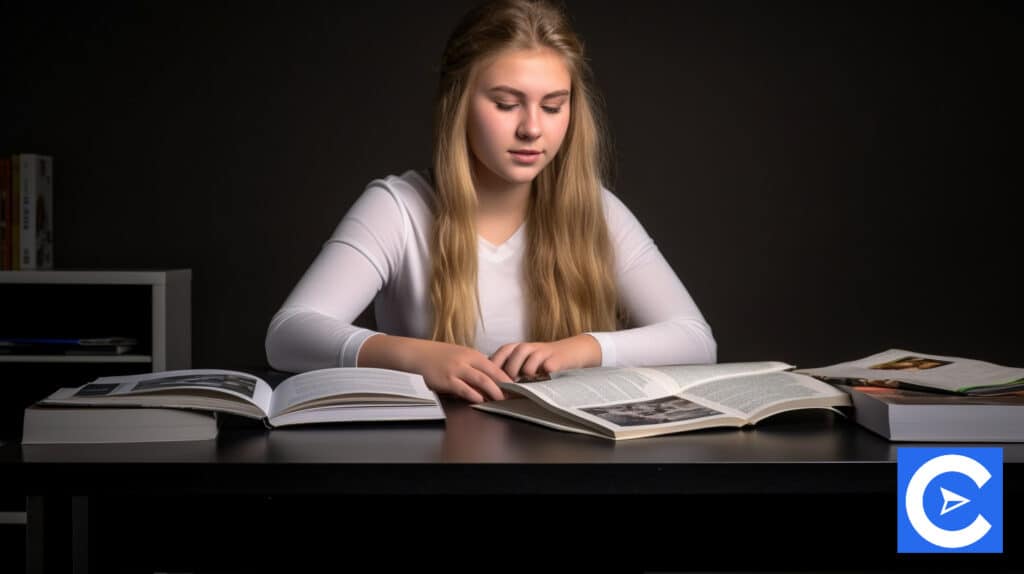 If you're interested in becoming a Psychiatric Nurse, two different routes can be taken.
One option is to get your Associate's Degree program in Nursing and work as an ADN or Psychiatric Nurse Practitioner RN.
This option requires passing exams for both licenses after graduating from school, which will allow the candidate to practice all types of nursing care under one roof (even though they may specialize).
The second route would mean earning Bachelor's degrees like BSNs, Bachelor of Science in Nursing (BSN).
Such Nurses hold higher positions than just average staff members because their education has included coursework devoted toward mental illnesses and mental health disorders.
To become a Psychiatric Nurse Practitioner through the MSN route, you must have at least a year's clinical experience and be qualified for admittance into the program.
Some choose the Doctoral Nursing Practice (DNP) route to pursue their career.
Many Nurses choose this route because they can expand their prospects for job opportunities by adding research opportunities within academia that are not available otherwise.
They also earn more money on average than those without these advanced degrees.
The path you choose to become a Psychiatric Nurse Practitioner depends on your level of education and current nursing experience.
On the other hand, the course duration depends on whether you are part-time or full-time in the program.
However, you should expect it to last:
One and a half to two years if you choose the BSN-to-MSN program
Utmost four years if you enroll for the BSN-to-DNP program
Two years or less if you select the MSN-to-DNP route
The BSN program lays the foundation for the Psychiatric Nurse Practitioner profession.
Although the major coursework entails liberal arts and general education, there are additional lessons on:
Psychology
Health legislation
Health delivery systems
Psychotherapeutic approaches
Diagnostic practices
The graduate-level (MSN & DNP) also entails additional psychiatric nursing coursework.
Students will learn:
Advanced pathophysiology
Differential diagnosis
Advanced health assessment
Psychotherapy
Advanced pharmacology
It is crucial to have the right background before entering this field.
These can be required for specific programs, such as 500 clinical hours minimum at advanced degrees or 1,000 hours or more for those who want an additional certificate.
To become a Specialist, you will have your work cut out.
Psychiatric Nurses must fulfill their clinical hours in psychiatric settings that match their specialty.
For example, if you want to work with pediatrics, you will need at least 500 clinical hours under supervision from an expert in child health care.
To become a Nurse Practitioner, you must further your education by pursuing a Master of Science in Nursing (MSN) or Doctor of Nursing Practice (DNP).
Although advancement takes longer, completion is the tool to practice in various settings, pursue leadership positions and contribute to research in the medical arena.
Additionally, an advancement may be your ticket to earning a ticket to operate privately in certain states.
Steps to Become a Psych Nurse Practitioner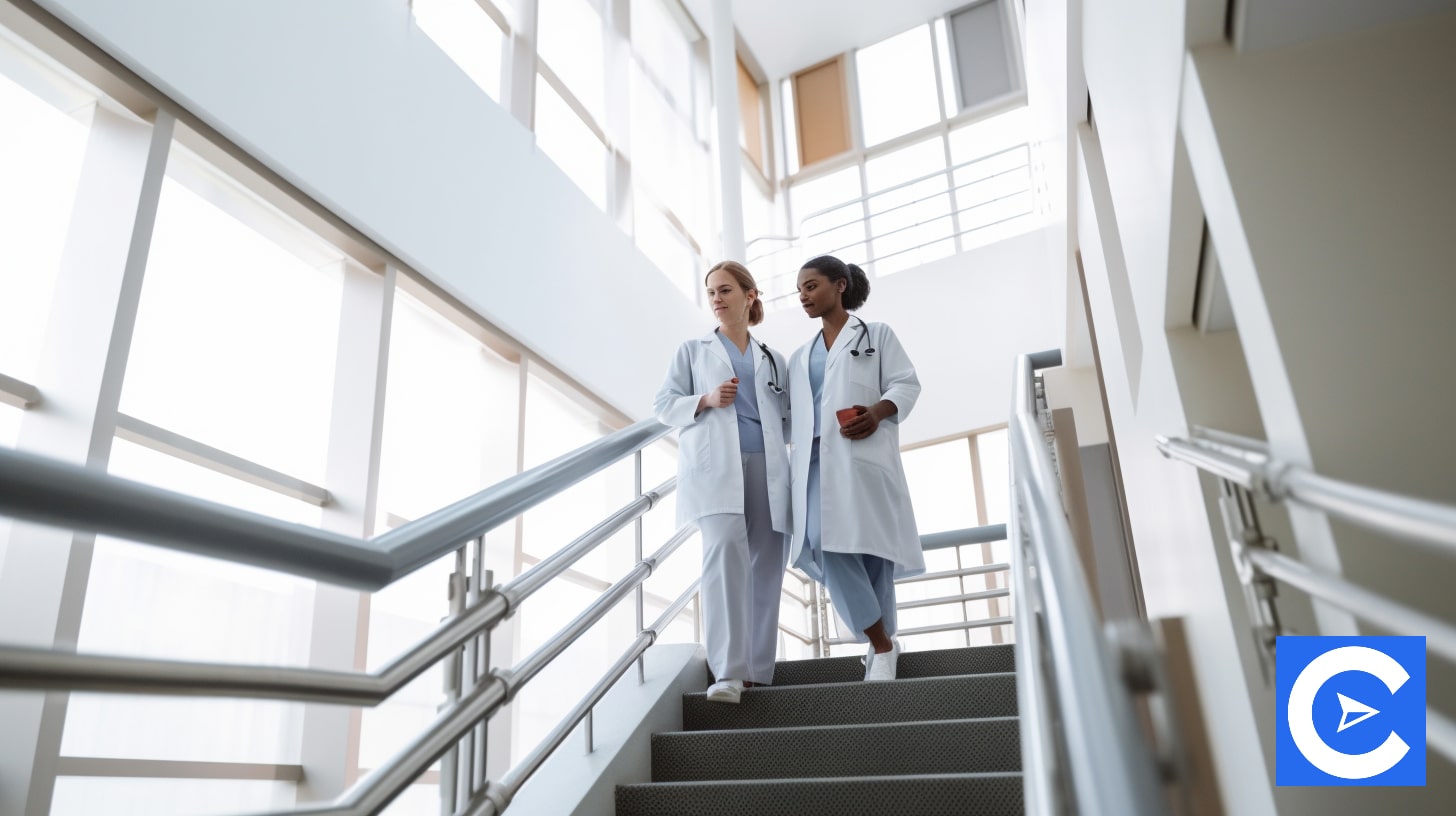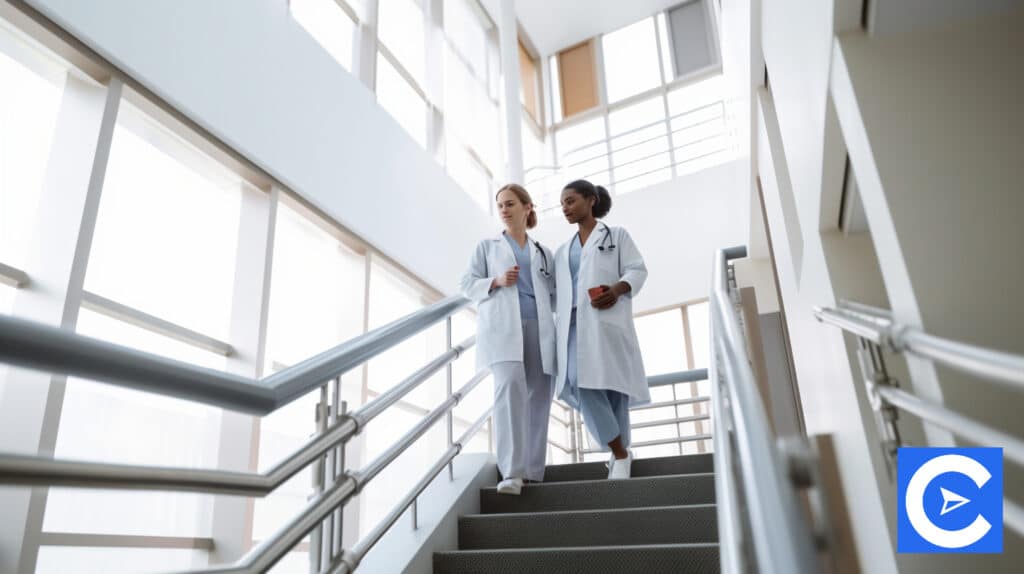 Psychiatric Nurse Practitioners must be willing and able to work in many different environments.
Psychiatric nursing is a rapidly evolving field with new regulations, degree options (a Bachelor's degree required), and specializations that can change weekly or even daily based on the needs of patients, and you must adapt.
Here are six steps for you:
Step one: Enroll in an appropriate program.
Once you have secured your undergraduate degree, it's time to pick up a postgraduate one that will help launch your career as an Advanced Practice Registered Nurse (APRN) and establish your path to psychiatric nursing.
One standard option is the MSN in Psychiatric Nurse Practitioner Program, which can take around two years depending on where they are studying and what course load they are under.
The second option is suitable for students seeking a fast route to Psychiatric Nursing.
The route, commonly referred to as a BSN to DNP degree, is a joint of the doctorate and Bachelor's degrees and registers a course duration of two years.
The course involved is a blend of core nursing courses, psychiatric subjects, and fulfillment of clinical hours.
On the other hand, candidates for psychiatric mental health nursing with a postgraduate nursing degree can enroll for the Psychiatric Mental Health Nurse Practitioner certificate.
The best part is that this program has an online option.
The ANCC rules and certification requirements state that a Psychiatric Mental Health Nurse Practitioner program should offer 500 clinical hours of faculty-supervised training.
Step two: Gain Experience
There are many different types of psychotherapy, and it's essential to explore all your options before settling on just one.
According to the American Nurses of Nurse Practitioners (AANP), 500 hours of clinical experience is required for certification as a Psychiatric Mental Health Nurse Practitioner.
The candidate for PMHNP must, in addition to the general psychiatric nursing experience, fulfill training in psychotherapeutic treatment modalities.
Although the mandatory requirement stipulates two, you can enroll in as many as possible.
In return, you will be building a foundation where you can specialize in various approaches.
So, as you walk around the corridors of psychiatric facilities, you can choose to try your hand at Freudian psychoanalysis, cognitive therapy, humanistic therapy, etc.
There is a fast-rising approach known as a holistic or integrative therapy.
This is where instead of tying your nursing career to a single treatment approach, you diversify and develop a treatment plan that combines aspects of different techniques.
Step three: Take the NCLEX exam
Every state mandates that aspiring Nurses take and pass the NCLEX exam.
It is the only route to earning your RN license.
It would be best to prepare for the NCLEX-RN exam by studying what it will entail in advance.
You can find resources online that explain how questions may vary from year to year.
Still, they will always cover safety and infection control (SIT), pharmacology, pharmacology principles, and substitutes, health promotion, maintenance techniques, etc.
The questions will cover topics aimed at patients with various conditions or abilities to promote their well-being.
While some people will tend to study more using a single learning technique, there isn't any single way forward if you are unsure which would work best.
Though reviewing prep tests might help narrow down areas where specific knowledge is needed.
Though the majority of the test questions are multiple-choice, you might encounter other styles, such as the fill-in-the-blank questions and other questions involving images and graphs.
Furthermore, you must know where you are set to fulfill your exam to avoid losing as you try to locate the testing center.
Step four: Board Certification
Nurse Practitioners will only be granted the leeway to practice if they can get a certification which is earned by passing the American Nurses Credentialing Center's exam.
The ticket to participate in the exam is earned after advancing your undergraduate degree with a postgraduate degree in psychiatric nursing.
You must also have fulfilled the prerequisite clinical work as specified.
This board-certified psychiatric NP exam has been designed to test NPs' application of what they learn in school in real-world scenarios.
You can expect your knowledge of practice, diagnosis, psychotherapy techniques, ethical principles, treatment options, etc., will be gauged.
Your passing or failing will give you more insights into your personality type or specific interests within this branch of nursing.
This exam shares many similarities with the NCLEX exam, including the questions stemming from multiple choices.
You can table your application to sit for the exam before or after graduation since the most crucial aspect is to complete the coursework and faculty-supervised clinical practice hours.
Additional certificates and licenses you might need to practice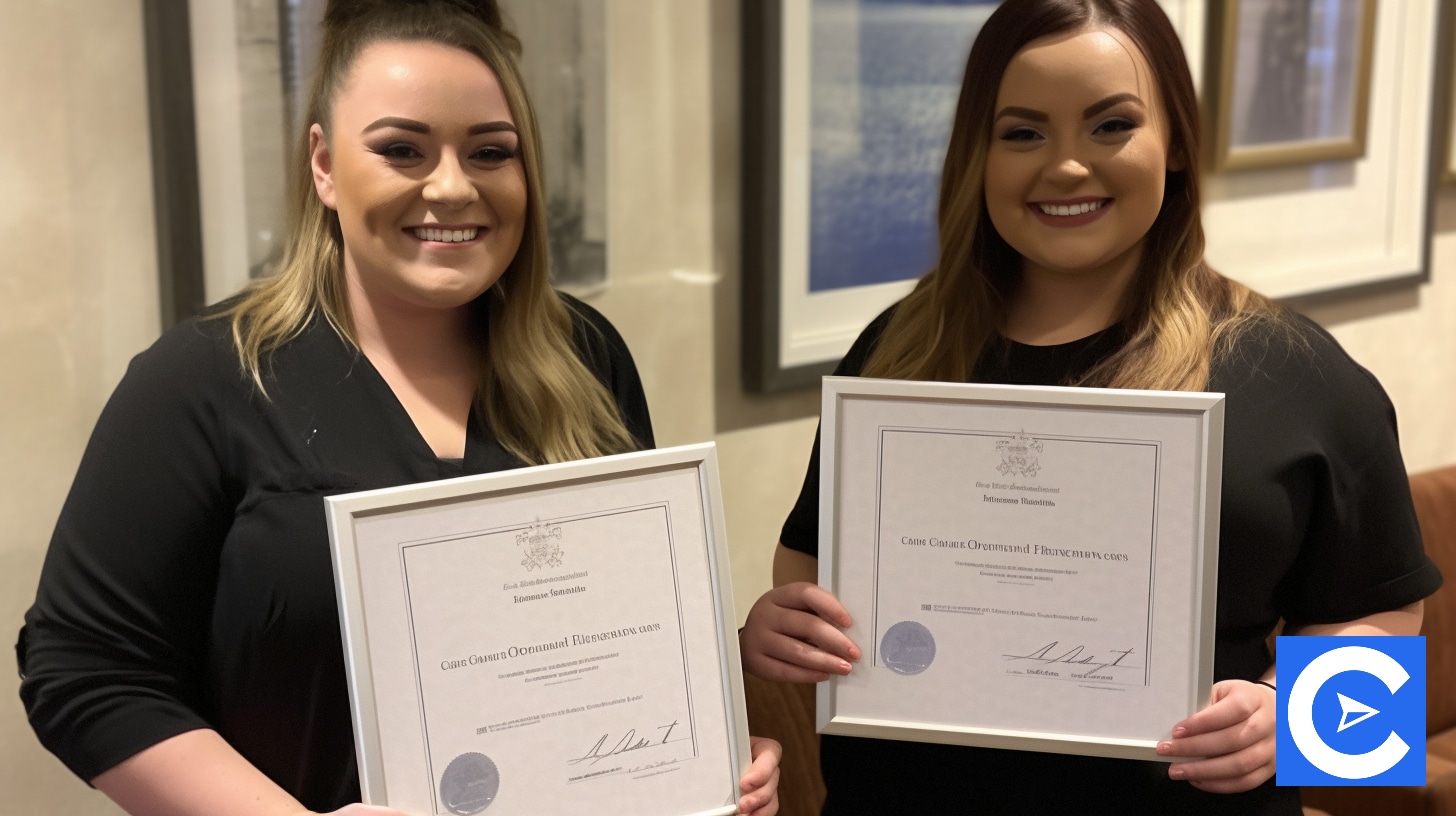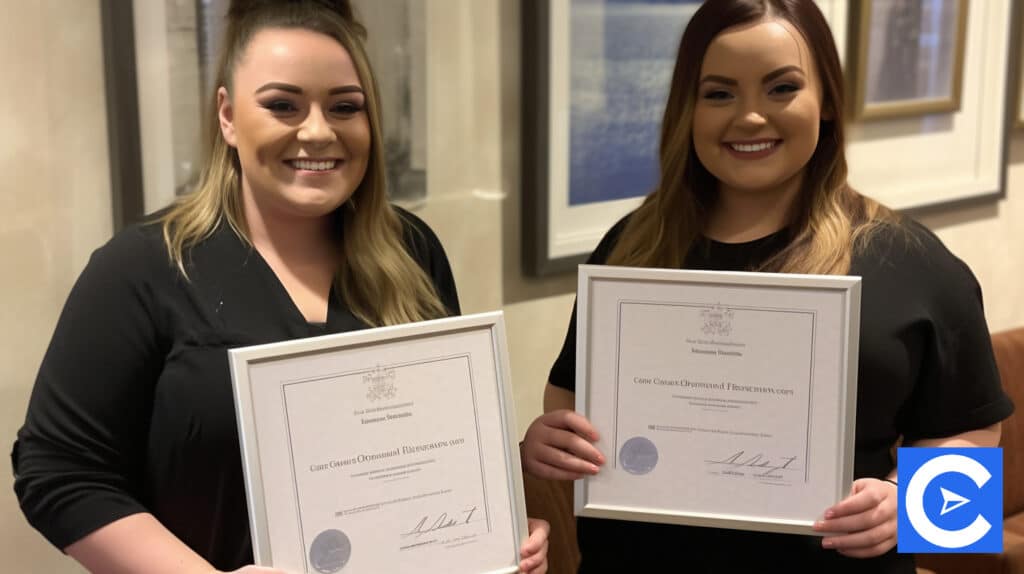 Nurses who work in a psychiatric setting need to ensure that they have the right tools for the job.
That is why Psychiatric Nurse Practitioners must hold their RN license current and earn the necessary certifications.
After fulfilling the MSN or DNP program, they must enroll with the American Nurses Credentialing Center (ANCC) to earn the credential Psychiatric-Mental Health Nurse Practitioner Board-Certified (PMHNP-BC).
There are two main credentialing exams available for Psychiatric Nursing candidates:
Adult Psychiatric & Mental Health Nurse Practitioner—Candidates must present their master's, postgraduate, or doctoral degrees from an Adult Psychiatric and Mental Health Nurse Practitioner program
Family Psychiatric & Mental Health Nurse Practitioner—Candidates must present their master's, postgraduate, or doctoral degrees from a Family Psychiatric and Mental Health Nurse Practitioner program
The Pediatric Nurse Certification Board (PNCB) certifies Psychiatric Nurse Practitioners interested in working with children or families as Pediatric Primary Care Mental Health Specialists (PMHS).
Check to confirm with your state's board of nursing to see if there are any additional requirements in your location.
Continuing Education Requirements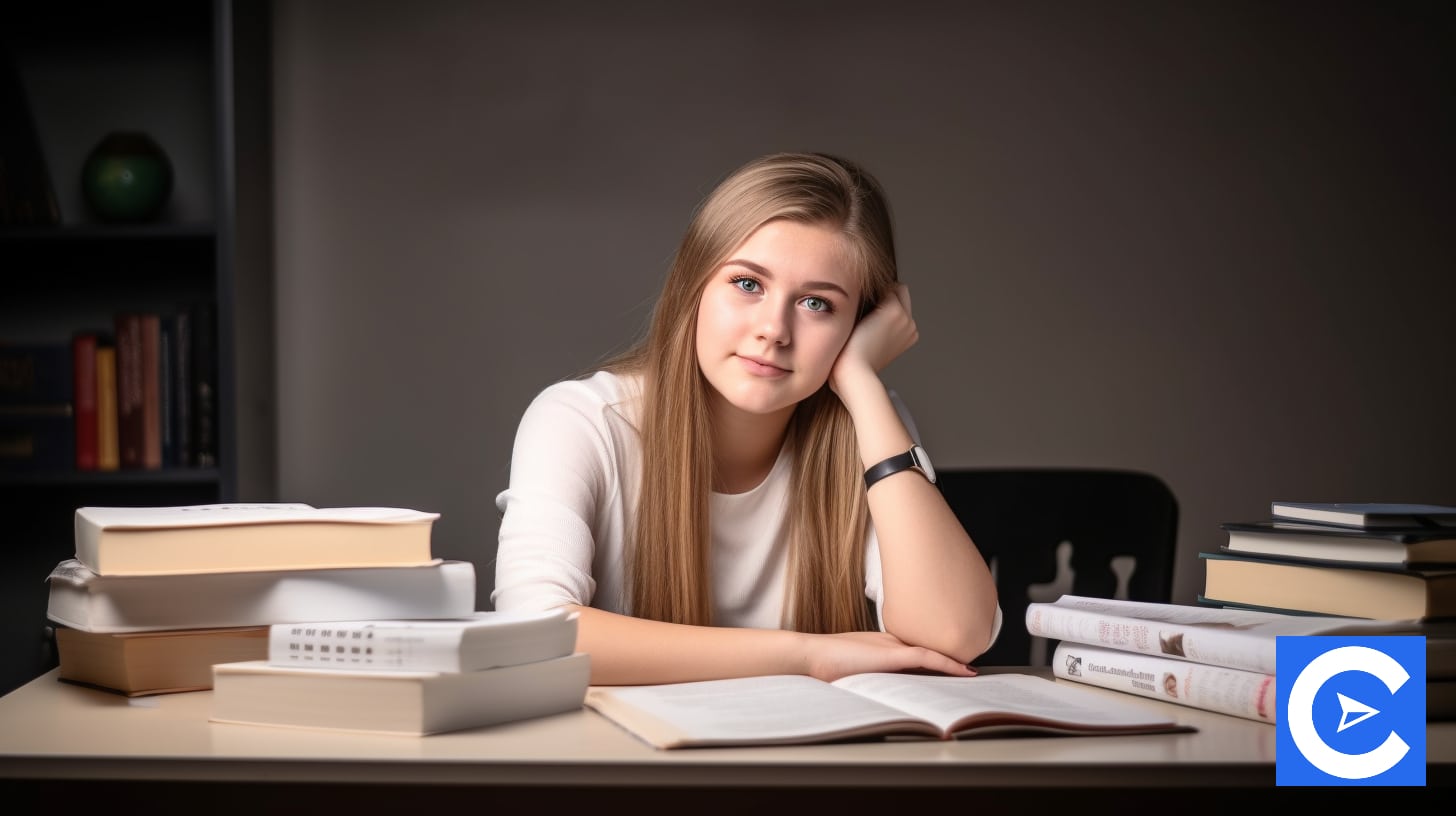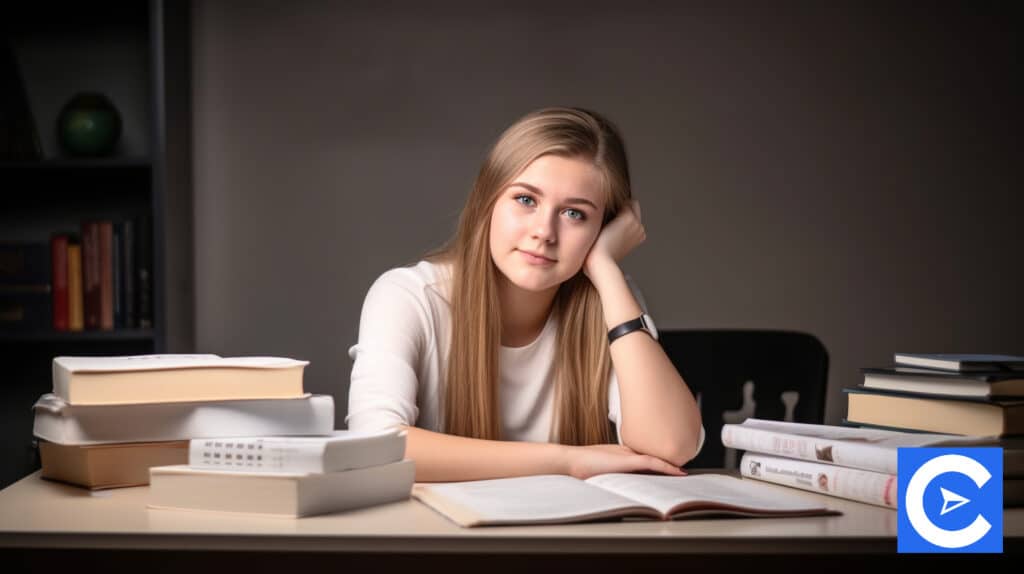 It is a mandatory requirement that Nurses renew their certificates.
Psychiatric Nurse Practitioners must adhere to a 5-year cycle of certificate renewal, with the base year being the year they started working.
However, the renewal process is subject to special requirements.
First, you must demonstrate that you are growing professionally by proving that you have been participating in continuing education for psychiatric NPs.
Second, fulfill the prerequisites.
The PMNHP profession requires that you finish 75 hours of psychiatric nursing education.
They require you to dedicate at least 25 hours to pharmacotherapeutics, and at least 37.5 hours will be recognized appropriately as continuing education hours.
Continuing education for Mental Health Nurses is an essential part of the process, so do your homework before getting started!
You must offer proof of your continuous study in one of several recognized agencies.
This could be the American Psychological Association or the American Psychiatric Nurses Association.
Besides proof of continuing education (CE), you must complete at least one of the eight ANCC renewal categories in your specialty to renew your certification.
This encompasses a wide range of activities, from volunteering to doing scholarly research.
Where can you work as a Psych Nurse Practitioner?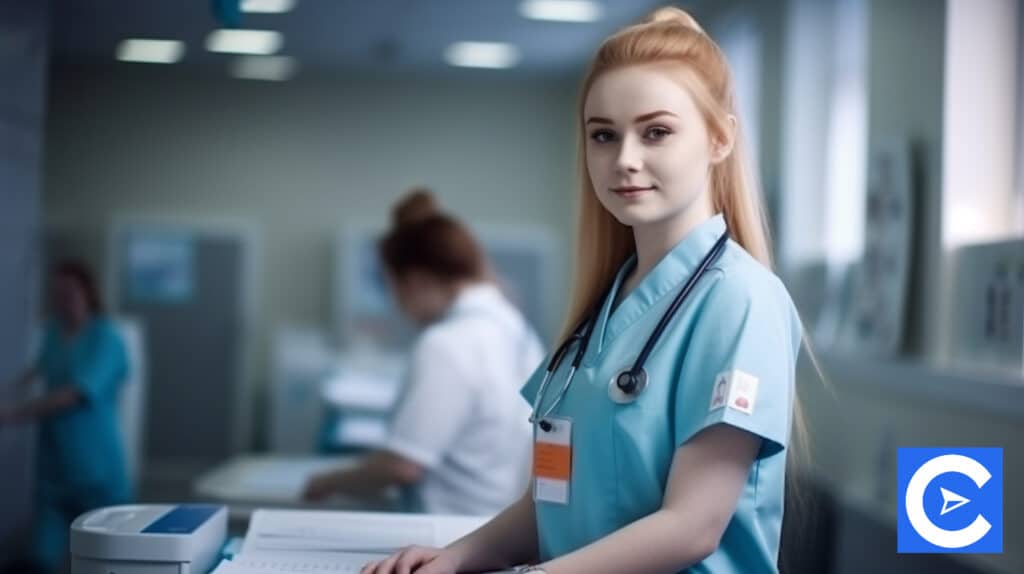 Psychiatric Nurse Practitioners (PNPs) are Advanced Practice Registered Nurses who provide care for people with mental illnesses.
They work in various settings, including outpatient mental health clinics, hospitals, and private practices.
PNPs often collaborate with other mental health professionals, such as Psychiatrists, Psychologists, and Social Workers.
In addition to providing direct patient care, they may also conduct psychiatric evaluations, prescribe medication, and provide psychotherapy.
You are likely to encounter some of them in:
Academia
Domestic Violence Shelters
Mental Health Centers
Government Agency
Major hospitals
Primary Healthcare Clinics
Correctional Facilities
Psychiatric Facilities (both inpatient and outpatient)
Psychopharmacology Clinic
Urban Nurse-Managed Clinic
Schools and Student Health Clinics
Public health agencies
State Mental Clinics
Conclusion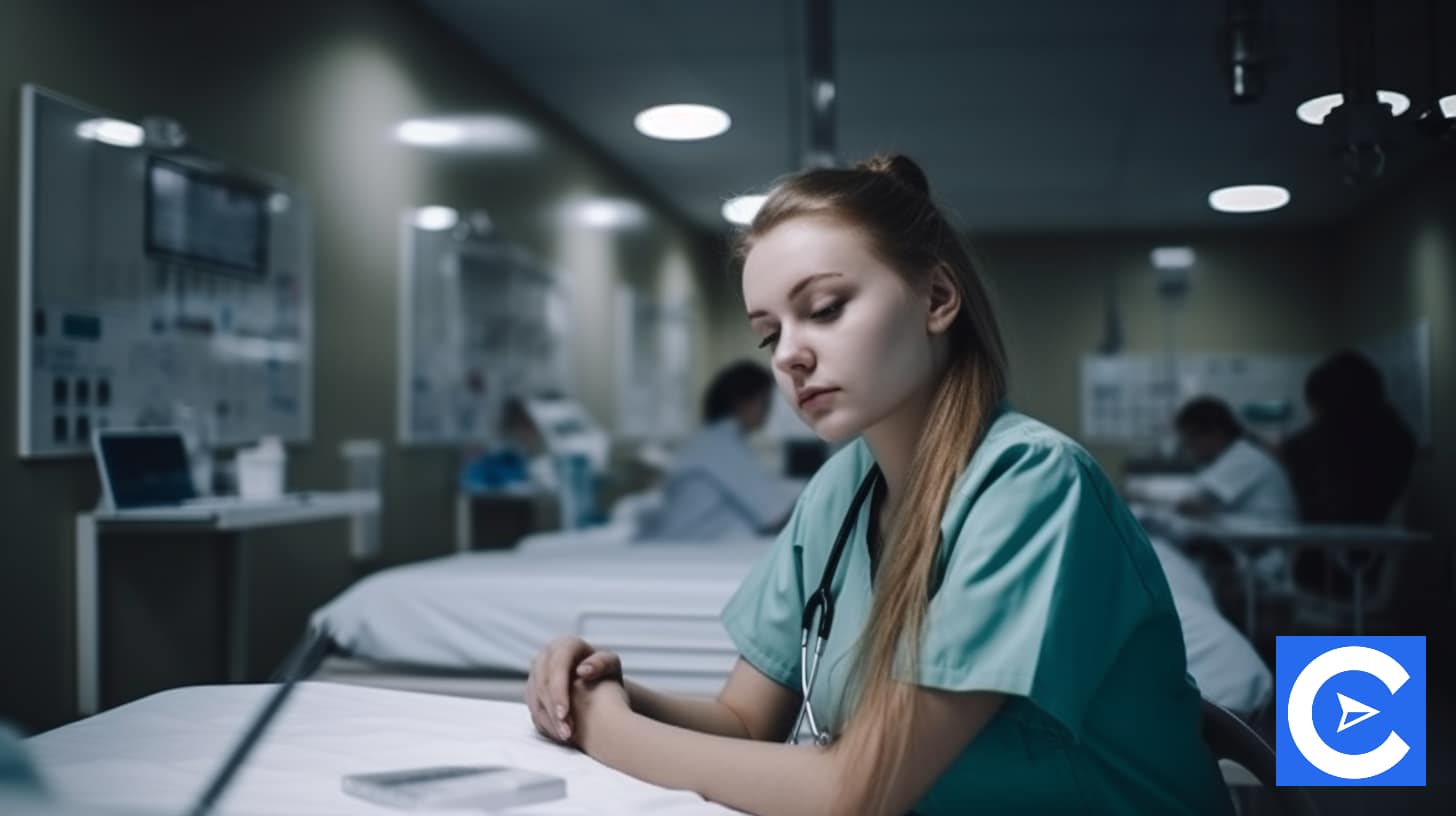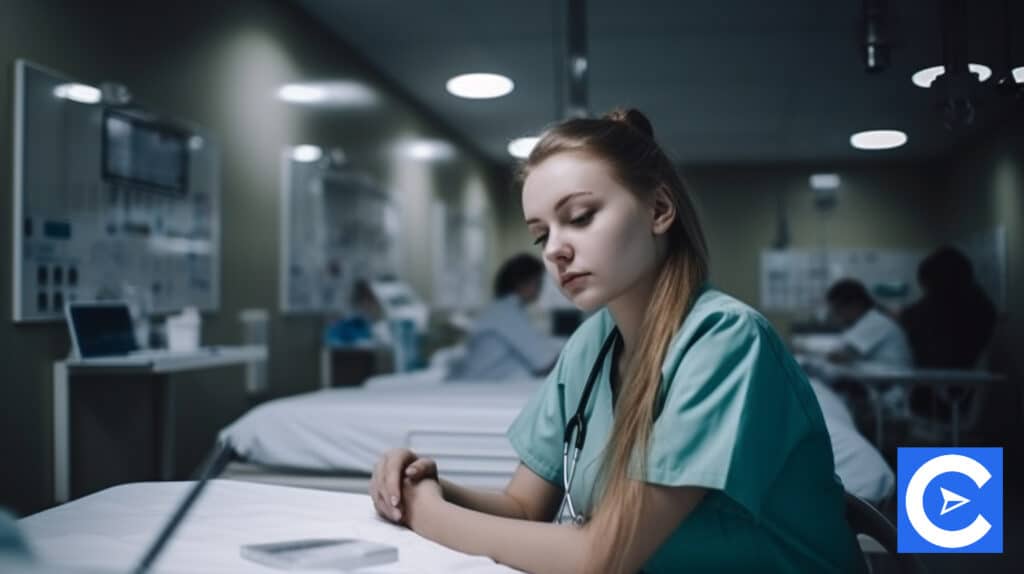 A career as a Psychiatric Nurse Practitioner can be a good fit for someone who appreciates nursing but isn't inclined toward sterile surgical settings.
It's a blend of art and science that emphasizes the mind and body.
You have a special bond with your patients that is rewarding and never boring.
Communication, collaboration, problem-solving, attention to detail, and other abilities may be necessary for Psychiatric Nurses to possess or develop.
FAQs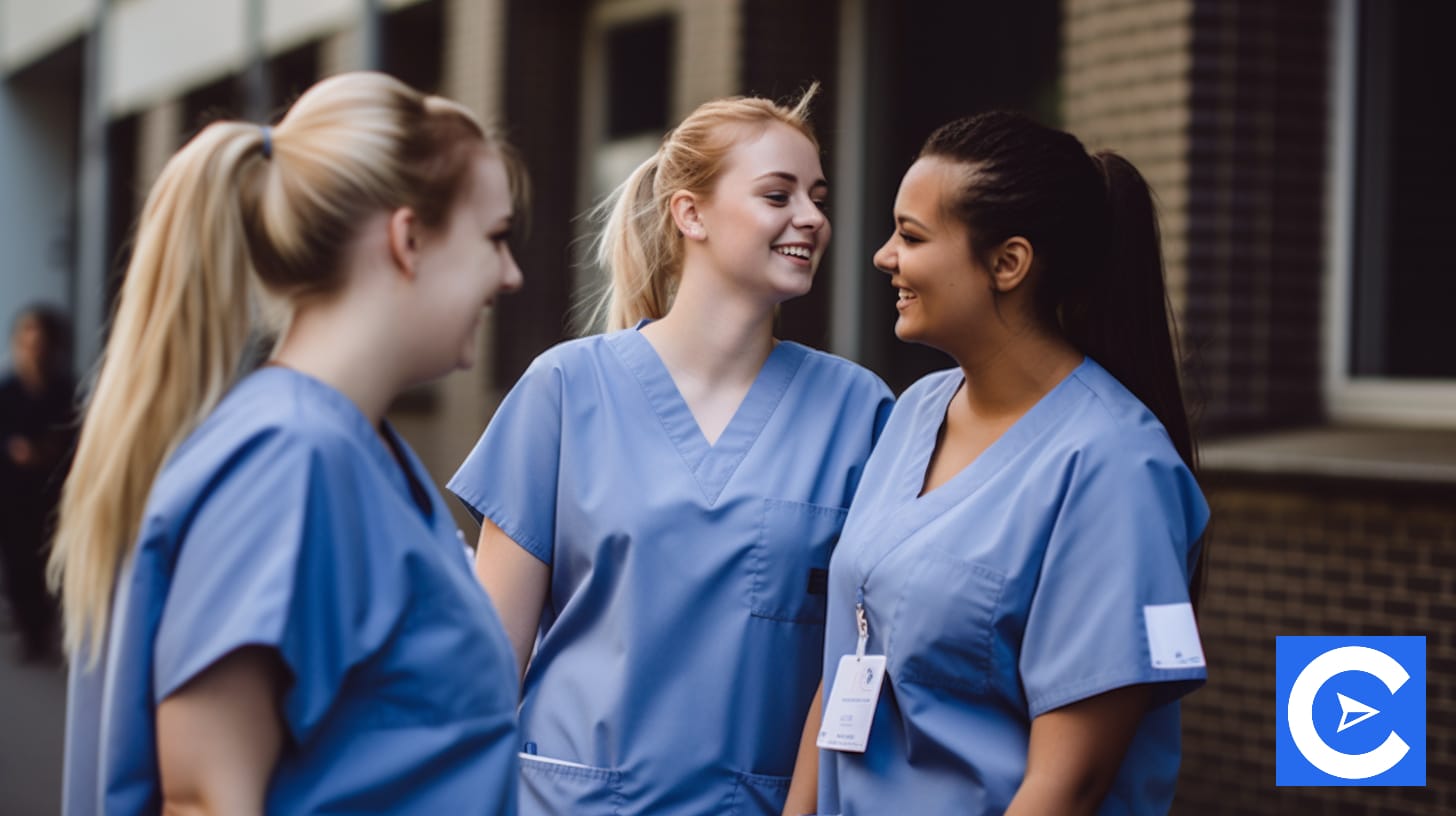 How long does it take to become a Psych Mental Health Practitioner?
Becoming a Mental Health Nurse Practitioner requires extensive education and training. A candidate for a Psych Mental Health Practitioner can expect to take not less than ten years from when they enroll for an undergraduate program to when they complete the Advanced Practice NP degree.
Is it worth becoming a Psychiatric Nurse Practitioner?
NPs who opt to specialize in areas like mental health will be in great demand. An advanced Care Nurse who focuses on mental health can also expect to earn a good living. According to Payscale, the typical basic wage is roughly $112,000 per year.
Is Psych NP overrated?
Psychiatric care is in high demand more than ever. And yet, despite the high prevalence of mental illnesses, there is a serious shortage of Psychiatrists. Hence, no, Pysch NP is not overrated. The shortage has seen many patients turn to Psychiatric Nurse Practitioners for treatment.
What does PMHNP stand for and are there any benefits associated with the accreditation?
PMHNP stands for Psychiatric Mental Health Nurse Practitioner. This is an advanced nursing certification that requires extensive training in mental health care and diagnosis. Holders of this accreditation reap benefits such as greater autonomy, more control over patients' treatment plans, and increased job opportunities and they also command higher earnings.
What are the best Psychiatric Nurse Practitioner schools?
Candidates of the Psychiatric Nurse Practitioner profession have many schooling options available to them. Some of the best PNP schools are located in major universities across the country. Duke University, the University of California-Los Angeles, Vanderbilt University, the University of Pennsylvania, and Yale University have rigorous programs in Psychiatric Nursing.
Do Psych Nurses provide counseling?
Yes. Based on their psychology and human development coursework these Nurses have a solid understanding of the underlying causes of mental health issues and the best strategies for supporting mental patients on their healing journey. Hence, they can partake in individual counseling or group therapy sessions.
Is there a difference between a Family Nurse Practitioner and a PMHNP?
Yes. First, FNP focuses on the health of children and adults, while PMHNP specializes in mental health issues in adolescents and young adults. In addition, FNP typically requires a bachelor's degree and certification in nursing, while PMHNP  often requires an additional master's degree in psychology or psychiatry.
What are the steps to becoming a Psychiatric Nurse Practitioner?
First, one must obtain a Registered Nurse (RN) license. This can be achieved by completing an accredited nursing program and passing the National Council Licensure Examination (NCLEX). After gaining experience Nurses can then apply to a graduate-level Psychiatric Nurse Practitioner program and complete a national certification exam.
References