Hello and welcome to another educational article on how to become a Family Nurse Practitioner!
In this article, we shall look at the steps required to become a Family Nurse Practitioner, as well as the advanced program (s), certification, and CE requirements.
At the end of this article, you will have a grasp of the process of becoming an FNP, the requirements, and more.
This article shall discuss the following:
Becoming an FNP – Overview
Understand the Role of an FNP
Become a Registered Nurse
Accredited Master's Program
Clinical and Nursing Graduation
So let's continue!
Becoming an FNP – Overview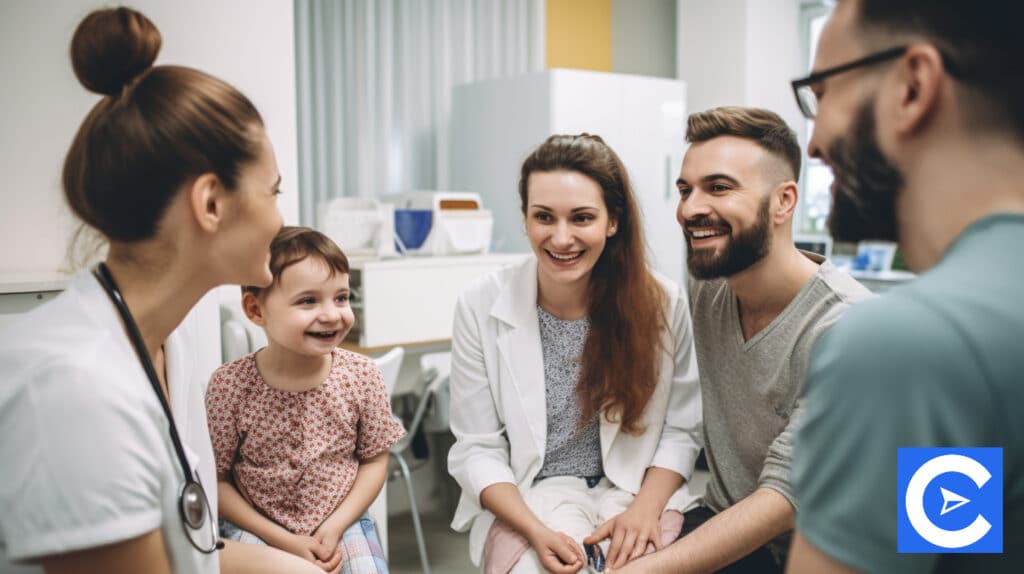 The pathway to a Family Nurse Practitioner (FNP) may lead you to a position of greater responsibility, greater earning potential, and a greater sense of purpose and professional fulfillment than you had previously experienced.
Consequently, your services will be in high demand, and you'll have what it takes to have a significant impact on the healthcare industry.
You must complete several stages before becoming a Family Nurse Practitioner (FNP) (FNP).
Nurse Practitioner schools have various requirements for admission, including accreditation, education, accreditation, and clinical experience.
Understand the Role of an FNP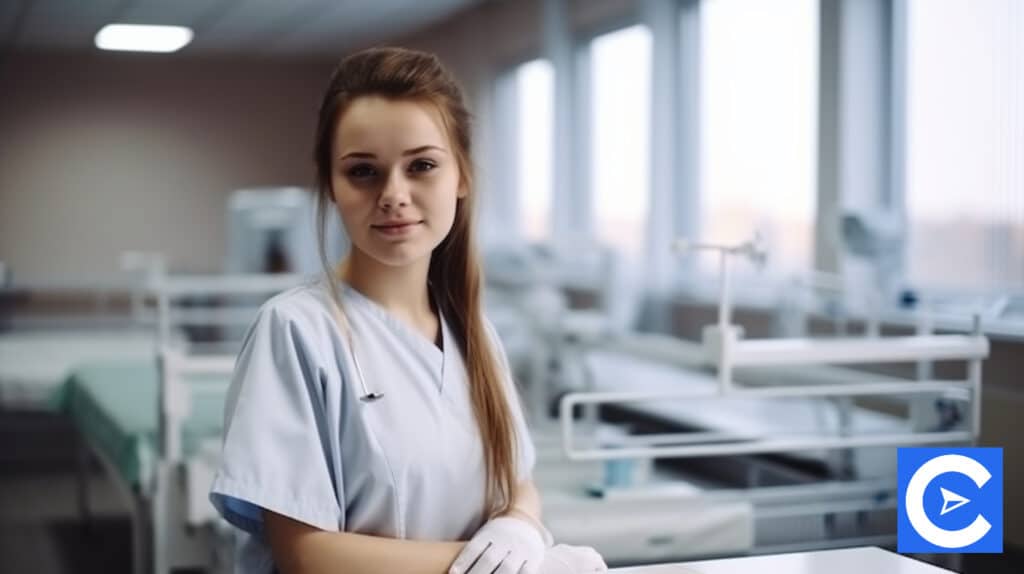 Before the advent of modern healthcare systems, the traditional paradigm of healthcare delivery was centered on Physicians who diagnosed sickness, prescribed therapy or medicine, and assumed responsibility for the general well-being of their patients.
Over time, the roles and responsibilities of healthcare workers have changed.
In light of recent advancements in healthcare reform, Family Nurse Practitioners are becoming an increasingly important element of the healthcare team when treating individuals with family illnesses.
They're also becoming more common as time goes on.
Growing at an alarming rate, as our population grows and ages, the accompanying demand for qualified professionals who can offer efficient and effective patient care is expanding at an alarming rate.
Consequently, new and enlarged responsibilities for Nurse Practitioners have been formed due to these modifications.
Nurse Practitioners are qualified to examine, diagnose, treat, and manage illnesses in many patient populations because they have specialized training and education.
The term "Nurse Practitioner" refers to a Registered Nurse who has earned a master of science in nursing or a higher level of education.
They are most commonly found in emergency rooms, primary care clinics, and urgent-care centers.
In addition to patients suffering from various ailments, some of which are potentially life-threatening, they also provide treatment to persons who are not suffering.
Primary care Family Nurse Practitioners (FNPs) are qualified and credentialed professionals who may treat patients of all ages.
Therefore, they are also known as Family Nurse Practitioners (FNPs).
Family Nurse Practitioners (FNPs) deliver services for which patients would previously have had to wait weeks to see a Physician, particularly in rural areas where primary family practice providers are scarce.
Become a Registered Nurse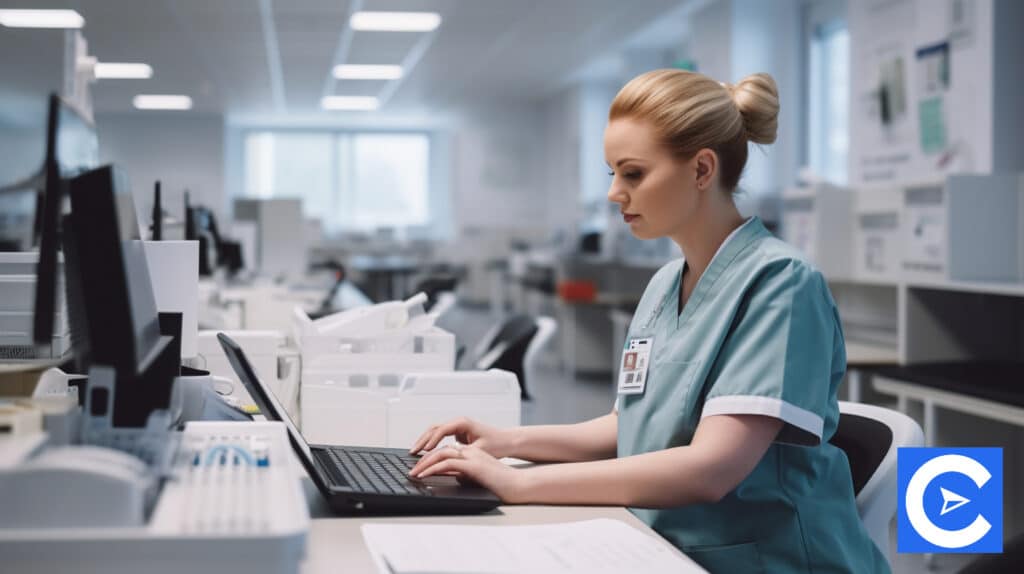 You can become a Nurse Practitioner in various ways, based on your current position in the industry and the number of transferable credits you already have from a previous degree or certificate program.
For consideration for admission to an online Family Nurse Practitioner Program, you must hold a bachelor's degree in registered nursing and hold an RN license in at least one state or territory inside the United States.
You must pass the NCLEX-RN (National Council Licensure Examination) before you may practice as a Registered Nurse.
At least two years or more of work experience is highly recommended before enrolling in a Nurse Practitioner Program at your local community college.
Suppose you are new to nursing and do not have a bachelor's or an associate's degree.
In that case, you can pursue an associate's degree or a bachelor's degree, which will allow you to enter a graduate nursing school more quickly and efficiently.
Suppose you have a bachelor's degree in a discipline other than nursing.
As a result, you may be qualified to participate in an accelerated BSN program that will prepare you for a professional nursing career in as little as 20 months from the time you graduate.
You will need a pass in the NCLEX-RN exam and meet the requirements of your state's board of nursing to become a Registered Nurse after you have completed your studies and obtained your diploma.
Accredited Master's Program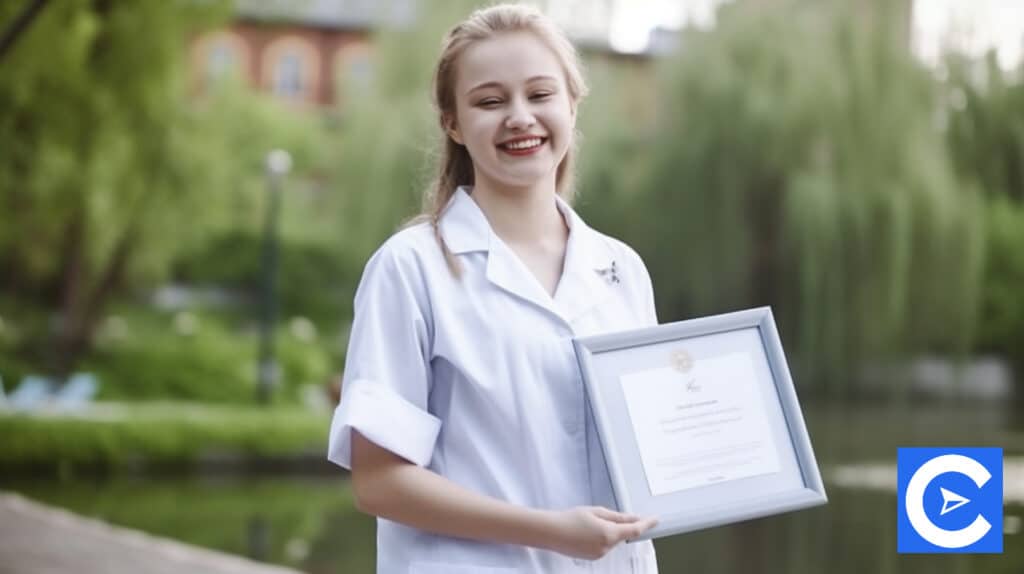 Suppose a Registered Nurse wishes to seek additional education and training in a specific area of nursing practice.
In that case, the path to becoming a Nurse Practitioner is often the first step on the journey.
You will need to complete an advanced degree, i.e., a master's degree program that combines classroom instruction with clinical experience.
Investigate whether or not Family Nurse Practitioner Programs are accredited.
There are various benefits to attending an accredited institution, including increased employment possibilities, grants, and financial assistance.
When a school and its programs are accredited, they are held to the same high standards of excellence applied throughout the world.
Nursing school students across the country are taught to the same high standard, maintaining a level playing field for all patients regarding access to medical care.
Nursing accreditation is overseen by the Commission on Collegiate Nursing Education (CCNE) and the Accreditation Commission for Education in Nursing (ACEN), both of which are nationally recognized bodies in the area of nursing (ACEN).
Maintaining accreditation is not something that can be obtained and kept indefinitely, so please keep this in mind.
As a rule, accreditations are awarded for a set amount of time, usually between five and ten years, and the duration of time varies from one institution to another.
It is good to verify with your school to ensure that your program is accredited before enrolling for the necessary amount of time.
There must be a variety of postsecondary and doctorate programs available in this category.
Online choices are available from some educational institutions, such as online MSN programs concentrating on Family Nurse Practitioners.
More universities may offer hybrid programs.
To graduate from a certified FNP school, students and potential FNPs must complete 500 clinical hours or more under the supervision of a licensed Nurse Practitioner.
The American Nurses Credentialing Center (ANCC) Certification Exam requires applicants to have completed graduate-level courses in physiology, health assessment, and pharmacology before sitting for the examination.
Family Nurse Practitioner (FNP) Programs require coursework in advanced nursing topics and family medicine.
Advanced health assessment, advanced pharmacology, and primary health care for the family are included in Family Nurse Practitioner Programs.
Students must complete certain clinical hours under the supervision of a preceptor to graduate from a recognized Family Nurse Practitioner School, regardless of whether the program is on-campus or online (a medical professional who serves as a mentor).
Registered Nurses pursuing a career as Family Nurse Practitioners have various choices.
The educational path is determined depending on the degree of education a person has already obtained.
Currently, available FNP Programs include the following, which are the most prevalent forms of FNP programs:
BSN-to-MSN programs
RN-to-MSN programs
Post-MSN certificates
BSN-to-DNP programs
Post-MSN Doctoral degree
Clinical and Nursing Graduation
One significant component of your overall education is gaining clinical experience in your Family Nurse Practitioner (FNP) Program.
Many nursing schools require MSN-FNP students to locate their clinical sites and preceptors, which can be time-consuming and difficult for prospective students.
While in clinical training, your FNP clinical experiences are designed to expose you to various clinical settings to obtain practical experience in giving treatment to patients of different ages and stages of development while you are in clinical training.
The preceptor is a Family Nurse Practitioner (FNP) who has at least an MSN and previous work experience in family nursing care in an ideal situation.
Nurse Practitioners who have worked in various patient-care settings are more effective and well-prepared.
While participating in clinical studies while still in school would benefit your nursing education, you would not be able to practice as a Nurse if you did not get the opportunity to do so.
Clinical rotations are required for all nursing students enrolled in a recognized nursing school due to the valuable hands-on patient care experience that they provide to students.
Certification Exam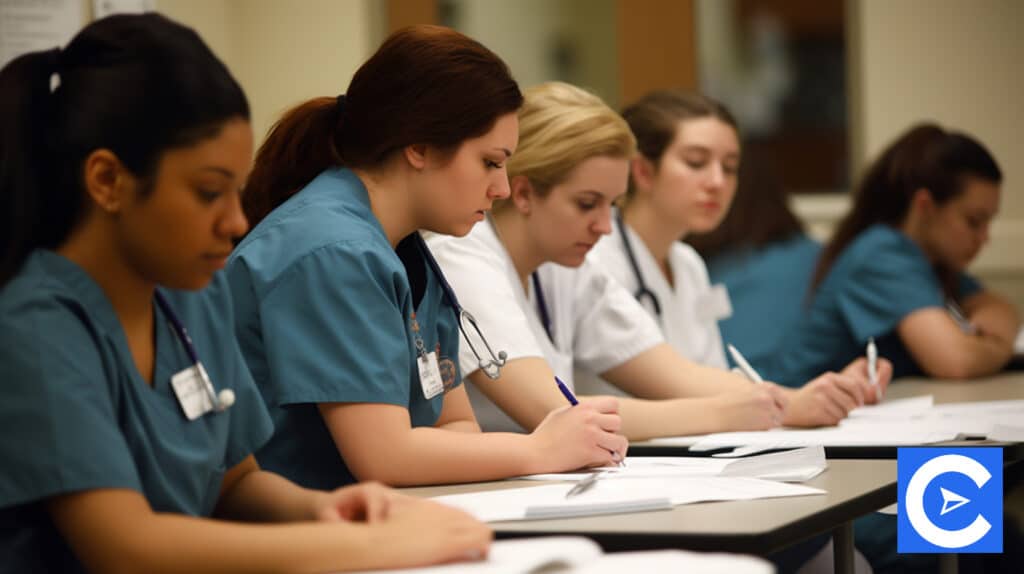 The Family Nurse Practitioner (FNP) board certification test is administered by the American Nurses Credentialing Center (ANCC), and it is open to all Nurses who meet the requirements.
In addition to licenses, the Consensus Model for Advanced Practice Registered Nurse—APRN Regulation incorporates elements such as certification, accreditation, and education.
The Certification Exam is a competency-based test that evaluates the clinical knowledge and abilities of Family Nurse Practitioners who are fresh starters.
After meeting all of the requirements to sit for and pass the Certification Examination, you will be awarded the credential of Family Nurse Practitioner-Board Certified after completing the certification examination successfully (Family Nurse Practitioner-Board Certified).
After being issued, this certification is valid for five years from the issue date.
It is necessary to maintain your license to practice and adhere to the certification renewal standards if you wish to continue using this credential in the foreseeable future.
The Accreditation Board for Specialty Nursing Certification (ABSNC) confers this certification to Nurses who have completed the required coursework.
You may apply for this computer-based exam throughout the year.
However, the exam itself will be administered during a 90-day window at a time and location that is convenient for you.
To be eligible for the Certification Exam, you must have a master's degree, post-graduate certificate, or Doctor of Nursing Practice (DNP) from a Family Nurse Practitioner (FNP) Program.
This program must be credentialed by the Collegiate Nursing Education—CCNE, the Accreditation Commission for Education in Nursing—ACEN, the Commission on Accreditation of Nurse Education—CNEA, or the National League for Nursing—NLN.
For the FNP Program to be deemed complete, you must complete a minimum of 500 clinical hours under the supervision of FNP academic members.
State Licensure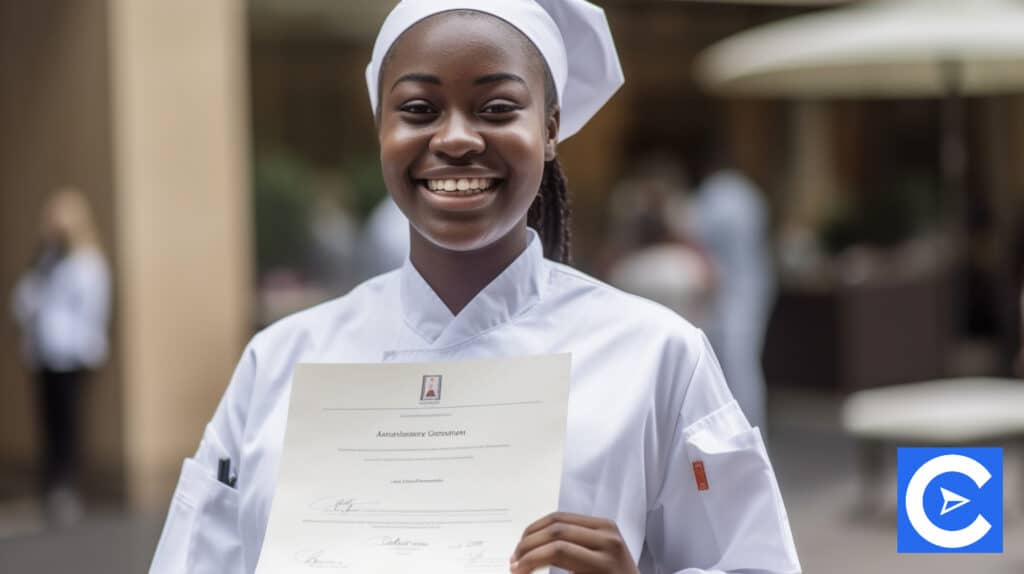 In your state, the board of nursing is responsible for the licensing of Nurses.
Although the practice of Nurse Practitioners without certification is authorized in a small number of states, employers and insurance companies usually insist that Nurse Practitioners gain certification.
Conditions that must be met are outlined in detail in the Nursing Practice Acts of each state.
Different states have different requirements for licensing applications, such as different fees and processing times, deadlines and conditions for renewal, different numbers of clinical hours served, different numbers of continuing education units (CEU), and a different number of temporary practice licenses.
Florida and Texas require that prospective Nurse Practitioners obtain a master's degree in nursing from an accredited university and national certification through an accredited organization such as the American Association of Nurse Practitioner Certification Boards (AANPCB).
California and New York, on the other hand, may only require national certification in limited circumstances.
Nurse Practitioners (NPs) must complete either an approved graduate nursing degree in the state or national certification through an organization that complies with the state's Code of Regulations (Code of Civil Procedure) before practicing in the state.
In New York, prospective Nurse Practitioners must either complete a graduate nursing program that has been approved by the state or get certification from a national certifying organization before they can practice.
Before enrolling in an MSN program, prospective FNPs should check with their state's board of nursing to confirm that the degree they acquire will meet the requirements for licensure in their state of residency since licensing standards differ from one state to another in the United States.
Following certification, Family Nurse Practitioners (FNPs) are expected to maintain their licensure by participating in continuing education courses in advanced practice nursing as approved by the state's nursing board.
There are also differences in the standards for a nursing education program, such as whether it must be nationally accredited or merely state board-approved, which can confuse.
You must have completed an MSN degree program to become a Nurse Practitioner and get national certification and a state license to practice.
Your previous educational background will determine the time it may take you to earn certification.
For example, if you already have a BSN degree, you may be eligible for MSN Family Nurse Practitioner Programs if you meet the other requirements.
Students with a bachelor of science degree in a subject other than nursing may be eligible for admission to direct-entry MSN programs, preparing them for post-graduate certification in the field of their choice.
Typically, it takes 2–4 years to complete an MSN program at a local university.
Certification Renewal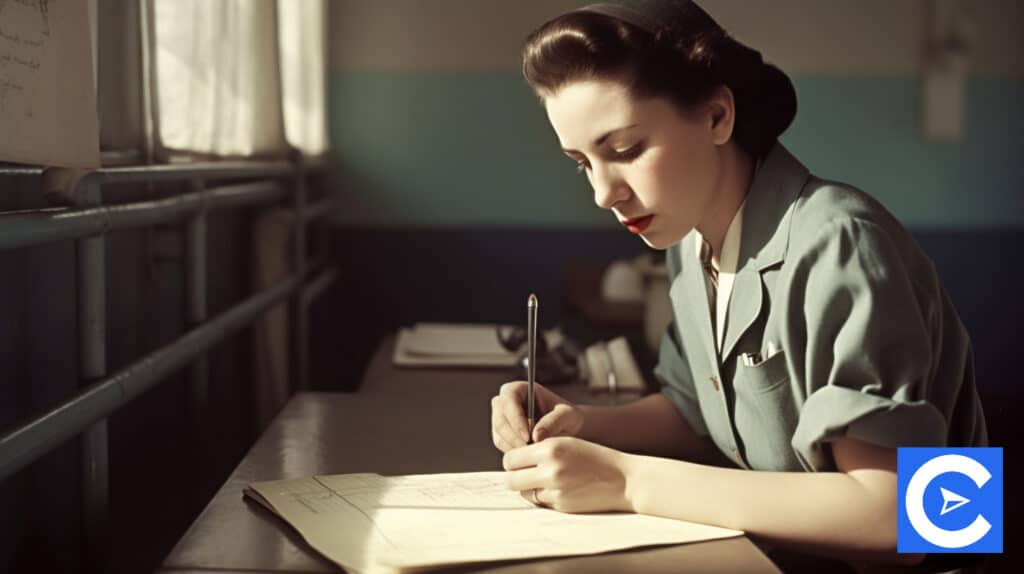 A certificate is only valid for five years and must be renewed every five years.
Nurse Practitioners must maintain their professional competency in light of current information and knowledge that affects their practice.
Over time, the knowledge and abilities necessary for professional and competent NP practice evolve.
The value of a credential may erode with time if there is no method in place for renewal.
It is necessary to maintain certification criteria to measure and ensure the public that NPs are maintaining their professional competency.
The following methods are available for renewing certification:
Compliance with the minimal clinical practice and continuing education standards set out by the American Association of Nurse Practitioners Certification Board for renewal and maintenance of certification
Passing the applicable FNP Certification Examination
Continuing Education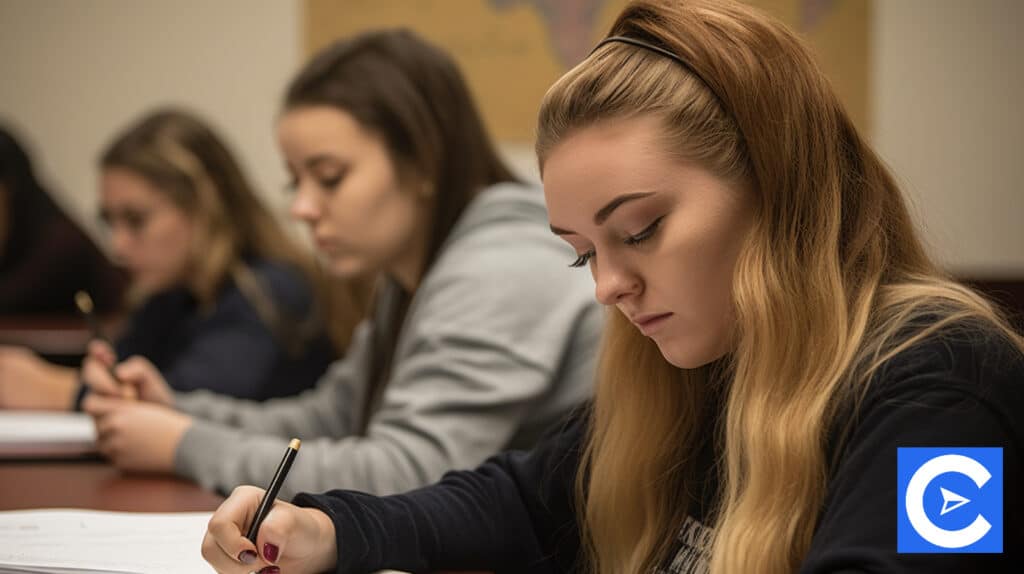 As an FNP, you will be in charge of identifying your own continuing education needs, both formally and informally, and deciding on your professional development.
Fortunately, the industry offers much aid in keeping up with the most recent trends and developments.
Acute care, entrepreneurship, health informatics, telemedicine, and occupational and environmental health are among the 17 specialty practice groups offered by the American Association of Nurse Practitioners.
Nursing Practitioners' continuing education is primarily hands-on, practical, and responsive to what they encounter in their practice.
However, to maintain their licensure and professional certification, practicing NPs must satisfactorily complete formal continuing education requirements and any other requirements.
In the United States, each state and NP Certification organization defines continuous learning somewhat differently.
Still, it is generally described as the amount of consecutive time an NP is engaged in learning activities.
Some states and certification agencies measure CE in continuing education units, but most states and certification agencies measure CE in contact hours (CEUs).
Nurse Practitioners (NP) may combine contact hours to produce unit-based billings in particular cases.
In Massachusetts, for example, 10 hours of coursework is equivalent to one Continuing Education Unit (CEU).
Considering that some jurisdictions use the terms "units" and "hours" interchangeably, every NP must perform a rigorous study to completely understand the requirements for practicing in their state of residence before commencing their practice.
Additional subject matter requirements for a proportion of CEs may exist in some jurisdictions, such as Illinois, where 20 of 80 CH must be in pharmacotherapeutics.
When certifying organizations renew licenses after the initial certification period, they may also require participants to participate in Continuing Education (CE).
While the American Academy of Nurse Practitioners-AANP requires all certified Nurse Practitioners to complete an additional 100 CE hours over five years, the American Nurses Credentialing Center (ANCC) only requires NPs to complete 75 hours of continuing education.
Conclusion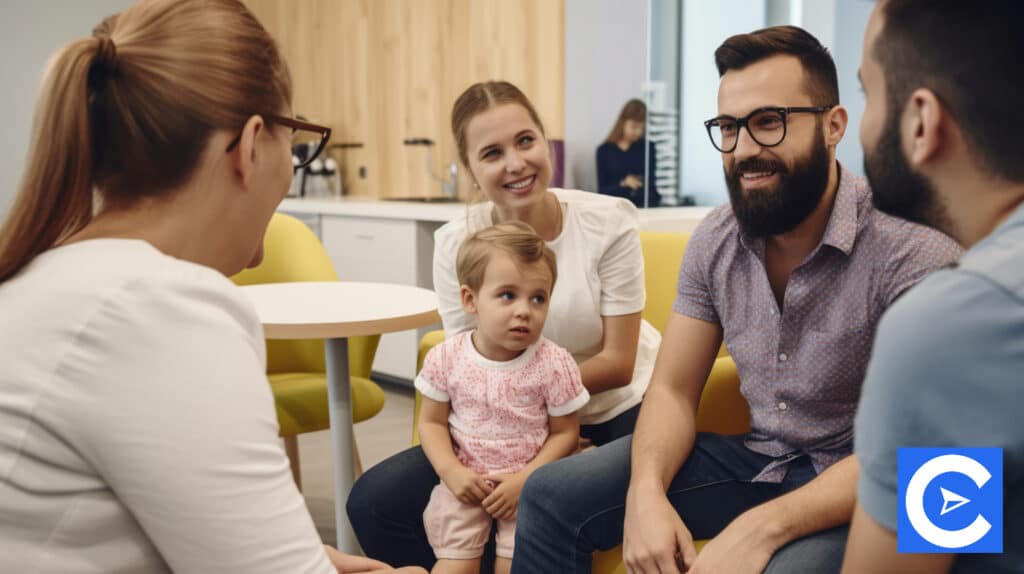 Transitioning from a Registered Nurse to a Family Nurse Practitioner (FNP) could take 2 to 5 years.
It also depends on where you are now in your nursing career, how many transferable credits you have, and whether you choose a full-time or part-time schedule.
If you have earned a master's degree, you will need to become certified and receive a state nursing practitioner license before you may begin practicing as a Nurse Practitioner in that state.
Deciding to become a Family Nurse Practitioner can alter your own life and the lives of the patients you care for and the people in the community where you live.
When you work as a Family Nurse Practitioner, you will significantly impact the healthcare industry.
FAQs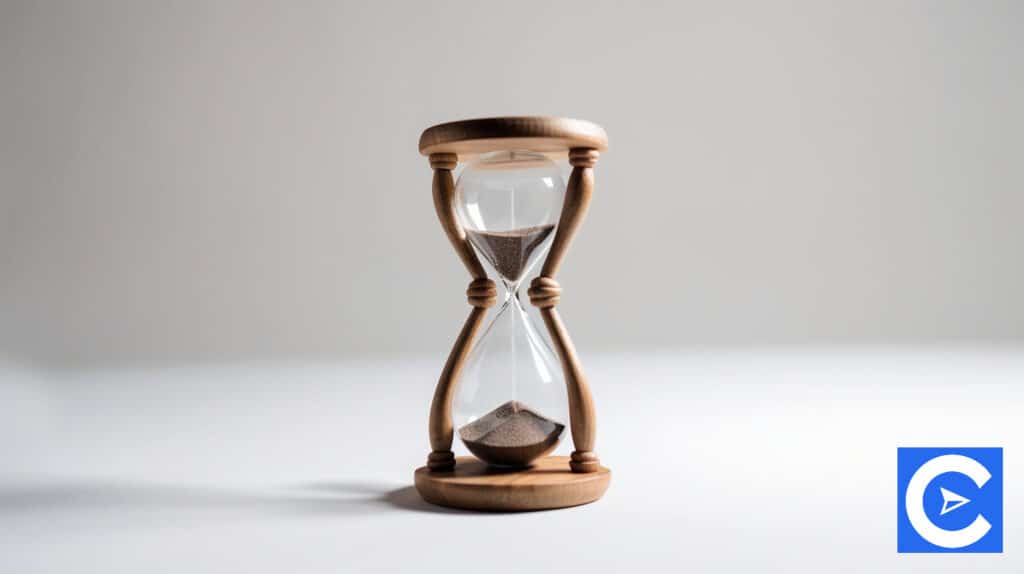 How does it feel to be a Family Nurse Practitioner?
The medical sector gives them considerable autonomy, and they frequently serve as Primary Care Physicians. They also have extensive skill sets to deliver excellent patient care. A few examples of FNP responsibilities include performing physical examinations, developing treatment plans, maintaining patient records, and prescribing drugs.
Why become a Family Nurse Practitioner?
Nurse Practitioners specializing in family medicine are known as Family Nurse Practitioners (FNPs). Family Nurse Practitioners have more responsibilities and more options for their career than other Nurses. Many Registered Nurses may see becoming a Family Nurse Practitioner (FNP) as a logical next step in their careers.
What is the duration of Family Nurse Practitioner Education?
Nurse Practitioners, highly trained professionals in the medical sector who commonly provide primary care and other high-level medical services to patients, are frequently used to provide primary care and other high-level medical services. A Nurse Practitioner's degree normally takes six to eight years of education and training.
What is the advantage of becoming a Family Nurse Practitioner?
One of the advantages of working as a Family Nurse Practitioner is providing care to all age groups with various clinical requirements and from various backgrounds. With such a diverse clientele, Family Nurse Practitioners can take on new challenges and continue their education throughout their careers.  
Can a Family Nurse Practitioner become a Physician?
Family Nurse Practitioners are trained from a more holistic perspective than Doctors, although Doctors receive more in-depth training. Education and training are two different things. Becoming a Doctor is possible as a Family Nurse Practitioner; however, it is not the most suitable path to take.
How hard is the Nurse Practitioner Exam?
There are two extremely difficult examinations to pass to become a Certified Nurse Practitioner (NP). For example, according to the AANP, the pass rate for the Family Nurse Practitioner test is 86 percent, while the pass rate for the Adult-Gerontology Primary Care exam is 84 percent.
Do you have to be smart to be a Family Nurse Practitioner?
Becoming a Nurse Practitioner entails more than just having a sharp intellect. Being inherently intelligent does not guarantee that you will succeed in your pursuit of a career as a Nurse Practitioner. You'll need to put forth the effort necessary to complete the schooling and clinical requirements to get there.
Can a Family Nurse Practitioner work in private practice?
In addition to private practice, Family Nurse Practitioners operate in various settings such as community health clinics, hospitals, and universities. As with other Nurse Practitioner professions, Family Nurse Practitioners must have a minimum master's degree in nursing, preferably focusing on family medicine and primary care.
References
The Nurse Practitioner Association