Greetings and welcome to yet another informative article about Nurse Practitioners!
In this article, we'll give you an in-depth answer to the question "what is a Nurse Practitioner? and all it entails.
By the time you are done reading, you'll better understand Nurse Practitioners and what sets them apart from other healthcare professions.
We'll talk about:
What is a Nurse Practitioner?
What does a Nurse Practitioner do?
Nurse Practitioner workplace and skill set
The job outlook for Nurse Practitioners
Let's get started!
What is a Nurse Practitioner?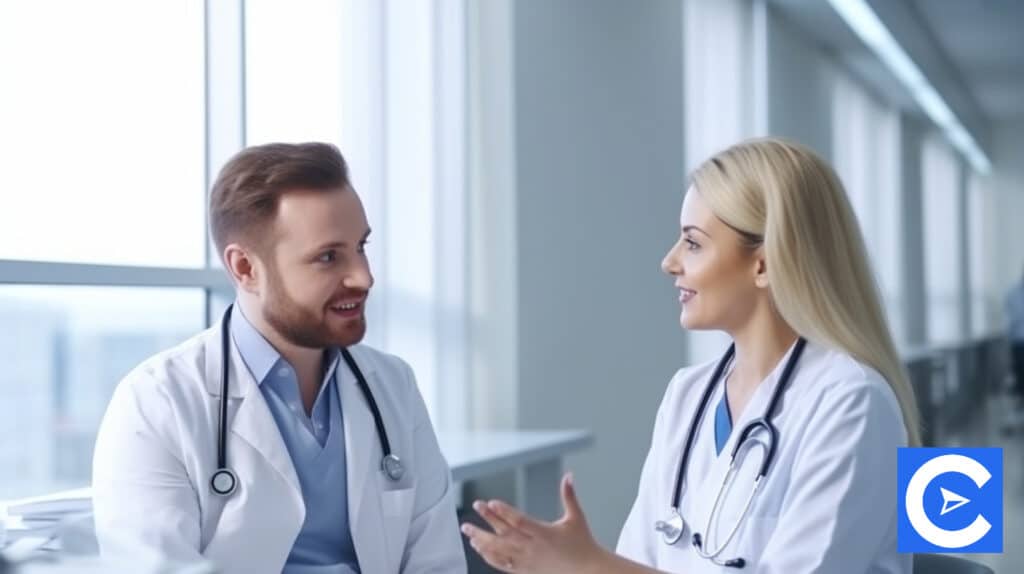 Nurse Practitioners also referred to as NPs, are Registered Nurses with additional graduate and clinical training
The American Association of Nurse Practitioners (AANP) defines a Nurse Practitioner as a trained, licensed, and independent healthcare clinician who manages patients' health conditions, like illness and injuries, and supports prevention.
NPs make up the wider Advanced Practice Registered Nurse (APRN) medical professionals, which also includes Nurse Anaesthesia and Nurse-Midwife.
APRNs are healthcare professionals who have the autonomy to assess, diagnose, prescribe and treat health conditions.
They can order tests, oversee patients' problems and guide them toward recovery.
In many healthcare facilities, Nurse Practitioners provide primary care independently or alongside a Doctor.
They also provide specialty care, depending on their areas of specialization.
Nurse Practitioners must have a Master's Degree in Nursing.
Currently, more and more employers require NPs to have a Doctoral Degree in Nursing Practice (DNP).
Further, NPs must have advanced practice nursing licensure as Practical Nurse.
Moreover, a national certification from accrediting agencies such as the America Advanced Nursing Practitioner, the Pediatric Nursing Certification Board, or the American Nurses Credentialing Center is mandatory.
Getting a job as a Nurse Practitioner requires years of experience in nursing.
Consequently, it's unheard of for Registered Nurses to pursue a master's program directly if they are interested in becoming NPs.
Although, some do just that.
The majority, however, work as Registered Nurses for several years before pursuing further education.
Nurse Practitioners usually specialize or sub-specialize in specific areas.
The specialty areas include geriatric health, family practice, acute care, pediatrics and women's health, and adult care, among others.
An NP can also sub-specialize in oncology, dermatology, mental health and psychiatry, cardiology, and many other fields.
With that in-depth introduction to what is a Nurse Practitioner, let's move to Nurse Practitioner roles and responsibilities.
What Does a Nurse Practitioner Do?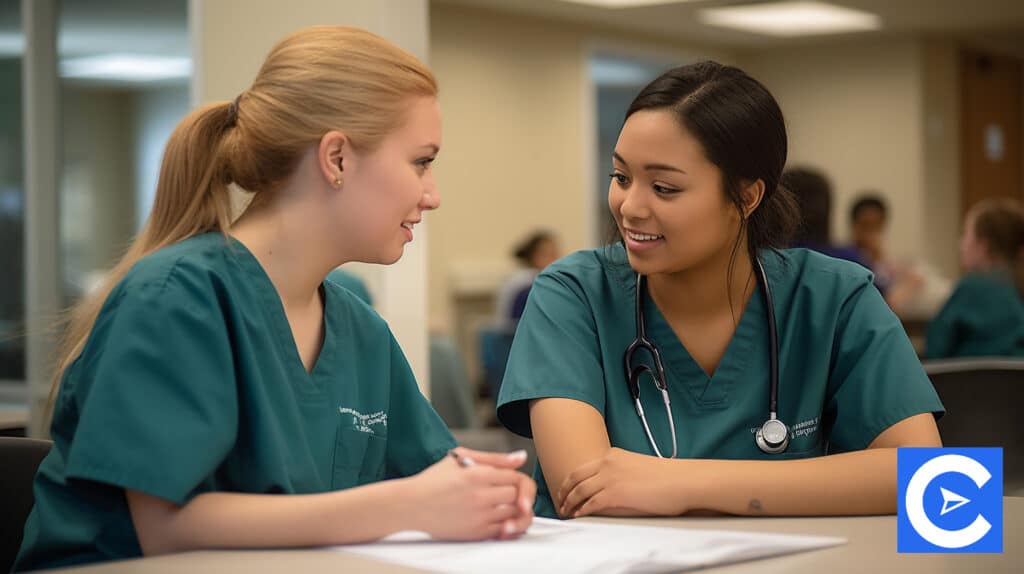 Nurse Practitioners are not ordinary Nurses.
NPs play a major role in providing primary care to compensate for the shortage of medical Doctors.
They record patients' information and medical history, including previous medication, symptoms, prescription, and treatment.
They perform a physical examination to assess patients and diagnose any diseases.
Nurse Practitioners evaluate and treat patients with chronic and acute health conditions.
Once they initiate treatment, NPs stay vigilant, monitoring the patient's response to determine whether to continue with the same treatment or make adjustments.
They also order diagnostic tests and evaluate the test results to determine the patients' health problems.
Further, NPs advise and educate patients and their families on their medical condition and treatment plan.
They work with other medical staff, such as Physicians, to help determine treatment plans for patients with complicated symptoms.
Sometimes, NPs are required to operate and monitor medical equipment when treating patients.
Other times, Nurse Practitioners take a supervisory role.
They oversee the activities of Registered Nurses and other medical staff to ensure they provide high-quality patient care.
You may also find NPs providing medical support in underserved areas.
As Travel Nurse Practitioners, these professionals provide primary care to patients in rural communities.
Given their nature of work, Nurse Practitioners must stay up-to-date with research in the healthcare industry and emerging trends in the medical field.
They stay abreast with current information through research and continuing education.
Nurse Practitioner Workplace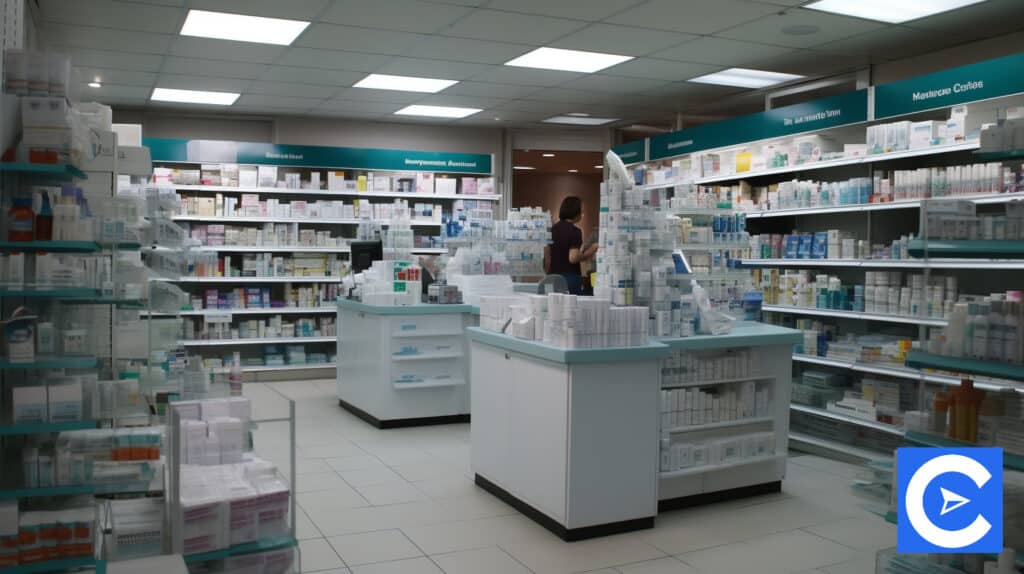 Now that we've gone in-depth into the scope of work a Nurse Practitioner does, the next area of concern is where does a Nurse Practitioner work?
Here are the top settings where NP works.
In-patient hospital: In this setup, NPs focus on treating admitted patients.
They may be specialists in gerontology, pediatric or acute care.
Private Practice: Here, Nurse Practitioners work with patients from all works of life with different medical conditions.
In most states, they work with patients independently, while in others, they must work alongside a Physician.
Outpatient Urgent Care Setting: NPs order medical tests, interpret test results, and prescribe medication to patients with injuries or acute health conditions.
Outpatient patients don't stay in the hospital overnight.
Home Health Care: Sometimes, Nurse Practitioners take care of patients from their homes.
These patients could be in the recovery process from surgery or any other illness.
Skilled Nursing Facility: NPs serve as providers to the treatment team.
And those are the key work environments where you'll find a Nurse Practitioner.
Let's now look into the skill sets required to succeed in this healthcare profession.
Nurse Practitioner Skill Set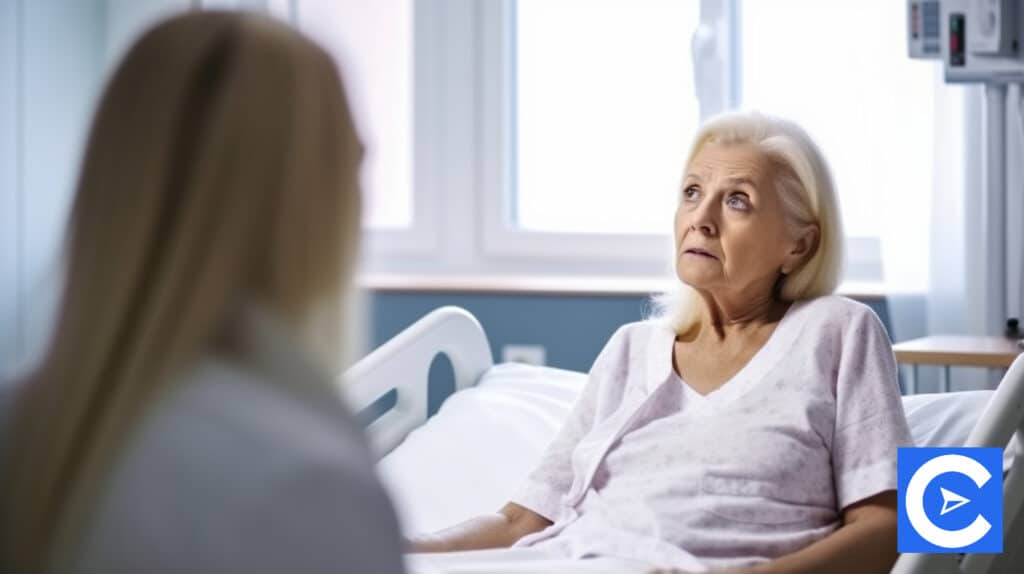 Nurse Practitioners have many duties and responsibilities.
And for them to perform them effectively, they must have particular skill sets.
That's what we want to focus on.
Effective Communication Skills
Effective communication is at the top of the NP skill set.
An NP must be proficient in both written and oral communication.
Nurse Practitioners must be proficient in communication to explain medical terms and procedures in a simple, easy-to-understand way that patients understand.
Additionally, non-verbal and listening skills are paramount to effectively implementing their roles and responsibilities.
Listening skills make patients feel well understood and their concerns cared for.
Again, listening allows Nurse Practitioners to be compassionate towards the patient and their families.
As such, communication skills are expected and highly valued in nursing practice.
Analytical and Decision-Making Skills
Nurse Practitioners are faced with many decisions on a daily basis.
They must make decisions within the ethical standards and codes of the healthcare industry.
What's more, every patient's situation is different.
And so, as they make choices, NPs must consider individual patient needs and adapt their patient care to match the patient's unique situations.
Leadership Skills
Nurse Practitioners must be professional at all times.
They should be able to make quick decisions on their feet when the occasion arises.
Additionally, NPs must be team players as they often collaborate with interdisciplinary teams to ensure patient care.
Part of leading teams is knowing when to seek help from other team members and delegate tasks.
They must be professional at all times and put the patient's interest above their own.
Advanced Practice Nurses must also interact with compassion when dealing with patients and their families.
Patience Under Stress
Nurse Practitioners are primary care providers in many healthcare facilities.
As such, they'll often be bombarded with questions.
Sometimes, difficult to answer questions.
NP must be able to give clear directions even under pressure.
They must remain calm and collected in stressful situations.
Job Outlook for Nurse Practitioners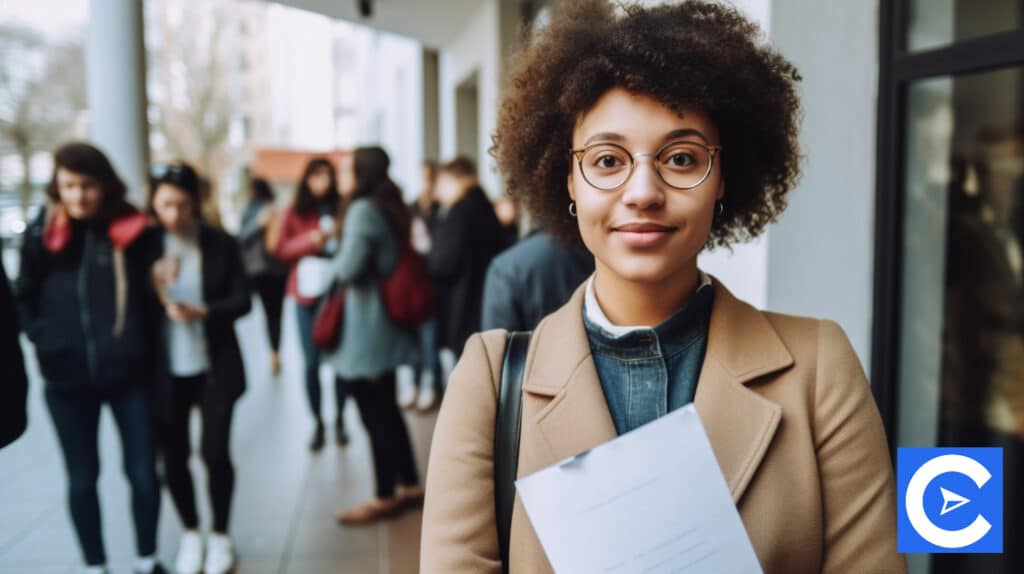 According to the U.S. Bureau of Labor Statistics, the employment opportunities for Advanced Registered Nurse Practitioners are projected to increase by 45% between 2020 and 2030.
BLS estimates that there will be 29,400 employment opportunities for Nurse Practitioners, Nurse Midwives, and Nurse Anesthetists during this period.
Nurse Practitioners are increasingly becoming in demand in the health care systems to fill in the shortage of medical Doctors.
Since they play the role of primary care providers, they fulfill a crucial role in healthcare services.
Conclusion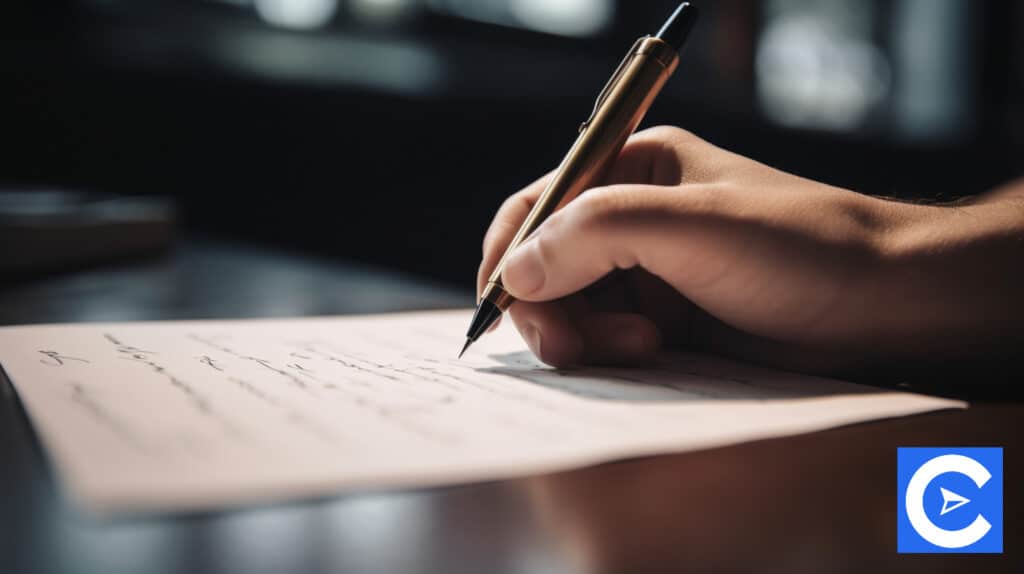 Nurse Practitioner is a rapidly growing field in nursing.
These professionals work in a wide range of settings, from emergency rooms to hospitals to independent practice.
Their advanced degree training gives them the expertise to take charge of additional responsibilities and tasks.
Nurse Practitioners' training is based on disease prevention and improved health, and so their care focuses on overall patient well-being.
Their input is at the core of patient care in healthcare facilities.
Further, NP is a rewarding career.
The salary is impressive, plus one gets to make a difference in patients' lives.
It's a perfect career path for Registered Nurses looking to advance their careers.
FAQ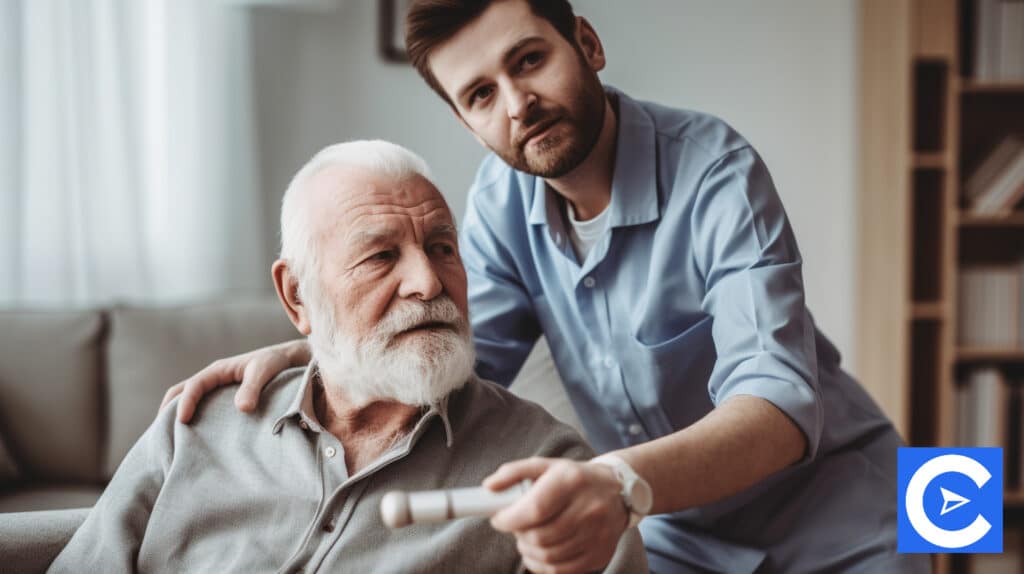 Can a Nurse Practitioner do surgery?
Nurse Practitioners can perform invasive procedures. They can suture wounds, open the surgery location, fix laparoscopic cameras, or provide suction. Complex medical procedures are for Surgeons. NPs may assist Surgeons in those procedures. However, their main role is to assist patients in recovering.
How do I address Nurse Practitioners?
Nurse Practitioners are Certified Nurse Practitioners (CNP). You can refer to an NP by their first name, Miss/Mister, or Nurse. It depends on how they introduce themselves. Those who have earned a Doctor of Nursing Practice (DNP) are referred to as Doctors.
Is a Nurse Practitioner a Physician?
A Nurse Practitioner is not the same as a Physician. However, their roles are almost the same. A Nurse Practitioner is tasked with coordinating patient care. They also provide primary and specialty care services. Physicians' scope of practice is extensive. They provide in-depth diagnosis and treatment for patients.
Is a Nurse Practitioner an RN?
A Nurse Practitioner is not an RN. However, to become an NP, one must first become an RN. The two are different in terms of education requirements, the scope of work, and practice authority. Becoming a Nurse Practitioner requires more education, knowledge, specialized skills, and clinical experience.
Is a Nurse Practitioner as good as seeing a Doctor?
Seeing a Nurse Practitioner is as good as seeing a Doctor. However, when the diagnosis is complex, an NP will seek the help of a Doctor. Nurse Practitioners can diagnose and treat a wide range of common ailments. The only thing they can't do is perform surgical procedures.
What can a Nurse Practitioner not do?
– Nurse Practitioners cannot perform surgery, whether major or minor
– They can only be employed
– In some cases, NPs can only prescribe medication when working closely with a Physician
– These medical professionals can't write a sick note for a patient to take sick leave
What does a Nurse Practitioner do on a daily basis?
The day-to-day tasks of a Nurse Practitioner include:
– Record patients' medical history, including symptoms, medication, and treatment
– Prescribing medication and monitoring patients' response to the medication
– Order lab tests and other diagnostic procedures
– Supervise other medical staff, including RNs, LPNs, and CNAs
What is an ARNP?
An ARNP stands for Advanced Registered Nurse Practitioner. An ARNP Nurse is a Registered Nurse with a graduate degree and clinical experience. Their main responsibility is patient care. An ARNP can work individually or with a Physician. Certified Registered Nurse Anesthetists, Certified Nurse-Midwives, and Certified Nurse Practitioners are ARNPs.
What is a CNP?
CNP stands for Certified Nurse Practitioner. A CNP has completed a Master's of Science in Nursing with a specialization in their area of interest. They've also earned a national certification to become CNP. Certified Nurse Practitioners help prevent diseases, promote healthy living and improve general health.
What is higher than a Nurse Practitioner?
When it comes to clinical nursing, Advanced Practice Registered Nurse is at the highest level. APRN includes Nurse Practitioner, Nurse-Midwife, Clinical Nurse Specialist, and Certified Registered Nurse Anesthetist. These medical professionals may have an MSN or DNP qualification. Usually, they provide primary care to patients with various health issues.
Who is a Nurse Practitioner?
A Nurse Practitioner is a mid-level practitioner who offers primary, specialty, and acute care. An NP is also referred to as Advanced Registered Practitioner or an Advanced Practice Registered Nurse. They diagnose, prescribe medication, and treat patients. The scope of practice for NPs varies depending on the state.
Will Nurse Practitioners Replace Physicians?
A Nurse Practitioner can't replace a Physician because their roles are different. NPs work alongside Physicians. When it comes to the scope of work, Physicians diagnose, treat, and help manage severe illnesses. NPs are primarily concerned with patients' overall health. They provide preventative care and guide patients on disease management.
What is the difference between a Doctor and a Nurse Practitioner?
Nurse Practitioners require 6-8 years to qualify as ARPN, while Doctors take around 12 years to become Physicians. Secondly, Physicians can prescribe medication, diagnose patients and treat patients as part of their duties. A Doctor must sometimes oversee NPs for them to offer these services.
Is a Nurse Practitioner higher than a Nurse?
Yes. A Nurse has a bachelor's degree in nursing. They've also passed the NCLEX-RN exam to become a Registered Nurse. An NP must have a Master of Science in Nursing or higher qualification. Additionally, they must have licensure and certification to qualify as APRNs.
What is the difference between a Nurse and a Nurse Practitioner?
Nurse Practitioners have greater autonomy in their practice because they have advanced education, training, and experience. NPs can order tests, diagnose patients, and prescribe treatments. On the other hand, Registered Nurses are not allowed to perform these roles. They work under the Doctors.
How do you become a Nurse Practitioner?
– Earn a Bachelor of Science in Nursing (BSN) degree
– Pass the NCLEX-RN certification exam
– Enroll in a graduate program for a Master of Science in Nursing
– Earn an advanced practice nursing licensure in practical nursing
– Get a job as a Nurse Practitioner to gain experience
References
Southern New Hampshire University