Hello, and welcome to Nurse Code!
Today we discuss the ACNP Certification extensively and summarize how to acquire Acute Care Nurse Practitioner Certification.
We promise that at the end of this read you will understand how to get an ACNP Nurse Certificate, how to go about your ACNP Certification Exams, the recertification process, and how important these certifications are to your Nursing career.
In this study guide, we covered in-depth:
How to become an Acute Care Nurse Practitioner
What is ACNP Certification?
ACNP Certification requirements
What ACNP Certification Exam is all about
Let's dig in!
What is ACNP Certification?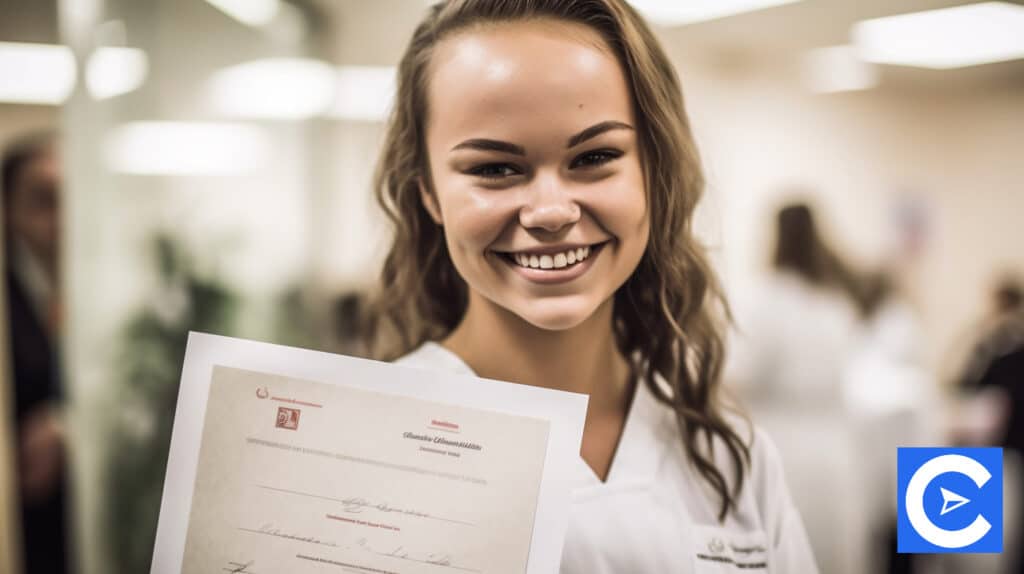 Advanced Practice Registered Nurses who specialize in caring for patients with exacerbated chronic illness or new acute conditions are known as Acute Care Nurse Practitioners.
Acute Care NPs function in a medley of settings, including urgent-care clinics, hospital emergency rooms, and operating rooms, and may specialize in either children or adults.
Patience and commitment are usually required to become an Acute Care Nurse Practitioner in an acute care setting.
To provide high-quality health care, you'll need the appropriate training.
Before becoming an APRN, an aspiring ACNP must first obtain an undergraduate degree, a BSN (Bachelor of Science in Nursing), or an ADN (Associate Degree in Nursing).
They would then pursue an accredited master's or doctoral degree (DNP) in Nursing.
They must also obtain a license as a Registered Nurse (RNs).
After completing their program, an aspiring Nurse Practitioner must still obtain certain national certifications such as Acute Care NP Certification before offering patient care.
ACNP credentials verify that an aspiring ACNP possesses the necessary knowledge and skills to safely administer care.
The American Association of Critical-Care Nurses (AACN) is a professional organization that certifies future Acute Care Nurse Practitioners.
The AACN administers a board certification exam with 170-200 questions, 150 of which are graded.
The remaining questions are then used to compile statistical data to determine whether or not they should be included in future exams based on overall performance.
ACNPs, particularly those who specialize in adult-gerontology, can be certified by the ANCC (American Nurses Credentialing Center).
How to Become an Acute Care Nurse Practitioner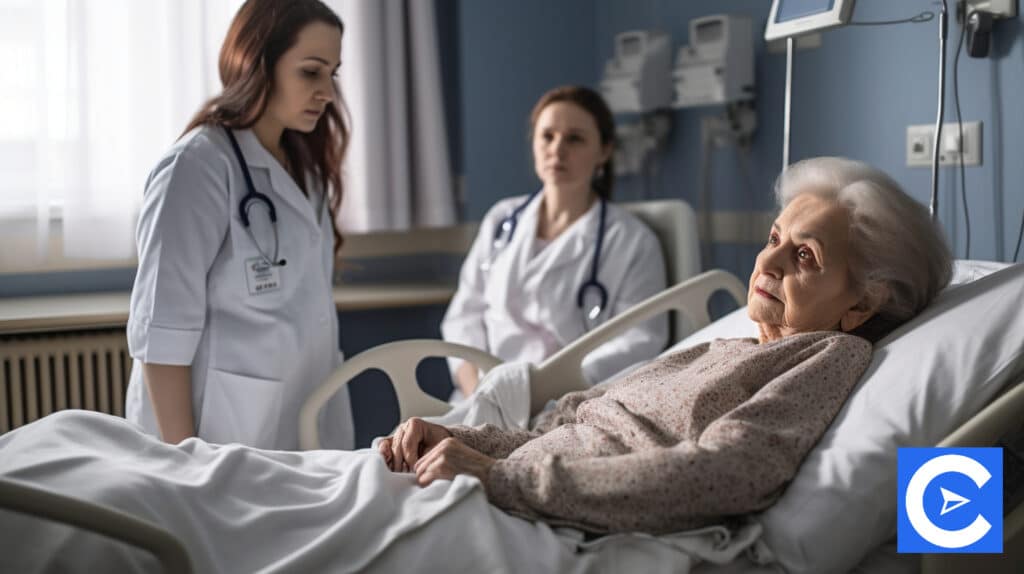 To work as an Acute Care Nurse Practitioner, you'll need to complete additional training beyond that required to become an RN (Registered Nurse).
Acute Care Nurse Practitioners must earn their Registered Nurse license by successfully passing the state board exam after completing a four-year bachelor's degree in Nursing.
Here is a detailed step-by-step guide on becoming an Acute Care Nurse Practitioner:
Obtain Your BSN (Bachelor of Science in Nursing)
You must first have a bachelor's degree in Nursing before becoming an ACNP.
You must first obtain a bachelor's degree if you only have an Associate's Degree in Nursing (ADN).
This is a requirement before beginning any graduate program.
If you're an RN with an ADN, there are two programs that can help you reach your objectives.
An online BSN Program and an RN-BSN Bridge Program.
Each program has its own set of requirements, so make sure you know which ones you qualify for before applying.
Also, decide whether you want to learn in a classroom or an online setting.
Pass the NCLEX-RN to Obtain RN Licensure
Future ACNPs can take the National Council Licensure Examination for Registered Nurses about 42-45 days after graduation.
Test takers must answer between 75 and 265 questions on the computer adaptive exam.
Obtain Acute Care Nursing Clinical Practice
Applicants for an MSN with a concentration in Acute Care Nurse Practice are frequently required to hold a current RN license and twelve to twenty-four months of Nursing experience.
Get Your Master of Science in Nursing Degree
A master's degree in nursing should include specialized coursework focusing on the responsibilities of Acute Care Nurse Practitioners.
Most Schools of Nursing will offer this degree as part of a twenty-four-month (two years) program with roughly forty hours of coursework.
Typical coursework in an ACNP Program includes the following:
Role of the APRN (Advanced Practice Nurse)
Advanced Health Assessment
Family and Child Development
Complete an Acute Care Nurse Practitioner Program
There are three types of Acute Care Nurse Practitioner Programs available online and in-person for Nurses with a BSN:
MSN-NP Program
This is a part of the most popular NP Program options.
The MSN-NP is for students who already have a BSN and wish to enter the program at the graduate level.
The basic admission requirements: The applicant must have a bachelor's degree in Nursing.
DNP Program
Doctor of Nursing Practice, a Nurse Practitioner Program, allows students to earn a doctorate while also completing the requirements for becoming a Nurse Practitioner.
The DNP is best for Nurses who want to work in a more research-based or academic environment.
The basic admission requirement: Applicants must have a bachelor's degree in Nursing.
Post-graduate Certificate Program
If you already have a graduate degree in any other field apart from the one you want to specialize in with your NP, look for a college of nursing that offers a post-master's certification option that will allow you to enroll in the program right away.
Basic admission requirements: You must have a Nurse Practitioner qualification or a Master of Science in Nursing (MSN) or Master of Science in Nursing (MSN) in another specialty to enroll in post-graduate certificate programs.
Successfully Complete the Certification Exam
Acute Care Nurse Practitioners can earn board certification through the AACN (American Association of Critical-Care Nurses).
The National Commission for Certifying Agencies has accredited AACN Certification Corporation Exams.
Fill Out An Application for An APRN License
Individuals must apply for an APRN license from the state Board of Nursing after passing the certification exam.
Individuals can hold multiple state board licenses (similar to RN), but these can only be applied for after the initial board certification has been completed.
The requirements for initial certification and recertification vary by state.
Additional information can be found on the state Board of Nursing's website.
ACNP Certifications and Requirements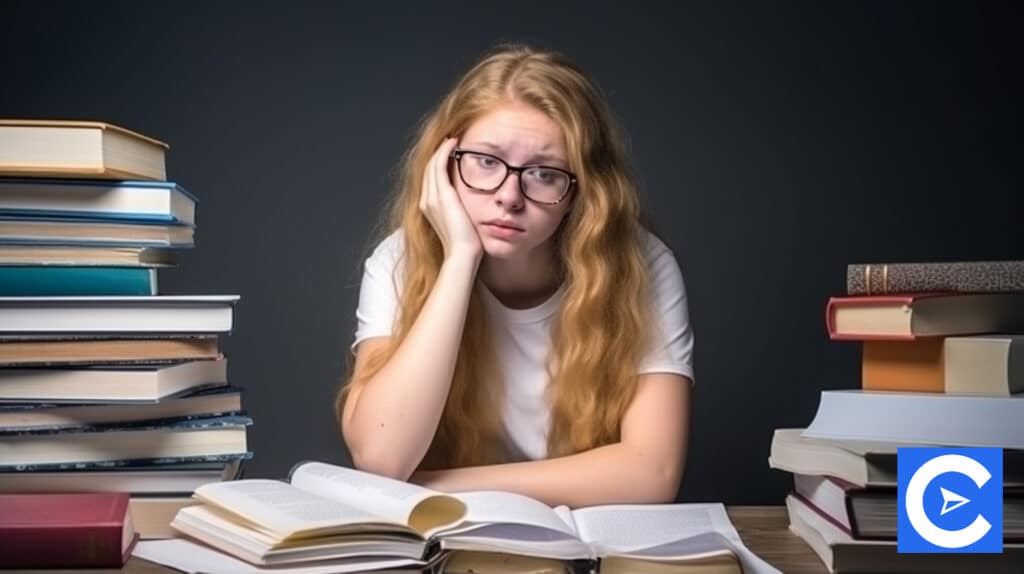 AGACNP-BC (Adult-Gerontology Acute Care Nurse Practitioner Certification)
The ANCC AG-ACNP Board certification exam is actually a competency-major entry-level examination used in assessing the AGACNP's skills and clinical knowledge in a reliable and valid manner.
This certification follows the APRN Regulation Consensus Model: (L-A-C-E) Licensure (L), Accreditation (A), Certification (C), and Education (E).
You will be vested the certification: AGACNP-Board Certified if you meet the eligibility prerequisites to take the certification examination and pass it.
This certification is good and useful for only sixty months (5 years).
Preserving your license and satisfying the recertification requirements at the right time of your credential renewal will authorize you to continue to use this credential.
This ANCC certification is accredited by the Accreditation Board created for Specialty Nursing Certification.
For First-Time candidates please ensure you have your required documents ready in an accepted electronic layout to adequately upload during the process for faster service.
If your required documents aren't ready when you apply, you can upload them later.
The Board-Certified AGACNP Certification is from the ANCC (American Nurses Credentialing Center).
Eligibility Prerequisites:
Current, active Registered Nurse license in the U.S.
Master's, postgraduate, or DNP from an accredited Adult-Gerontology Acute Care NP Program, with at least 500 supervised clinical hours in an AG-ACNP role
Three advanced graduate courses in health assessment, pharmacology, and pathophysiology/physiology
Health promotion or maintenance content, disease management, and differential diagnosis
Registration Cost: $290 to $395
Renewal Specifications for the AGACNP-BC:
Eligibility for Renewal
Complete one or more of the eight categories of ANCC renewal:
Quality improvement project, publication, or research
Renewal Cost: $275 to $375
Adult-Gerontology Acute Care Nurse Practitioner Certification (ACNPC-AG) from AACN (American Association of Critical-Care Nurses)
Eligibility Basic Requirements:
APRN or US RN License
Graduate degree from an Adult-Gerontology ACNP advanced practice education program at an accredited nursing school, including didactic coursework and supervised clinical hours pertinent to Adult-Gerontology ACNP practice.
Registration Cost: $260 to $370
Renewal Specifications for ACNPC-AG: Every five years
There are three options for renewing certification every five years:
Practice hours and continuing education (CE) points
Practice hours, an exam, and pharmacology CE
Recertification fees range between $180 and $355 depending on the route.
Emergency Nurse Practitioner (ENP) from the American Association of Nurse Practitioners Certification Board (AANPCB)
Eligibility Prerequisites
Minimum of 2,000 direct emergency care clinical practice hours as a Certified Nurse Practitioner, 100 hours of emergency-related continuing education credits, and a minimum of 30 continuing education credits in emergency-related procedural skills within the past five years;
Or completion of an approved academic graduate or postgraduate Nurse Practitioner Program in emergency care;
Or completion of a recognized emergency fellowship.
Cost: $240 to $365
Renewal Prerequisites
Requires renewal every five years
Valid FNP Certification
At least 100 hours of continuing education applicable to advanced emergency care practice, including 25 hours of pharmacology credits.
Precepting of a Nurse Practitioner or other advanced practice health care interprofessional scholar in emergency care may substitute for up to 25 CEs outside of pharmacology.
During the five-year certification period, at least 1,000 hours of clinical practice as an emergency NP.
Certified Pediatric Nurse Practitioner – Acute Care (CPNP-AC) from the Pediatric Nursing Certification Board (PNCB)
Eligibility Prerequisites
Current, active, and unencumbered RN license in the U.S.
Graduation from an accredited nursing master's program, a doctoral program with a concentration in Dual Primary/Acute Care Program, or pediatric acute care as an NP, or from an accredited Pediatric Acute Care NP Postgraduate Certificate Program.
Successful completion of the Certified Pediatric Nurse Practitioner – Acute Care (CPNP-AC) examination.
Fees: $385 for the exam, plus a non-refundable $130 registration fee
Renewal prerequisites for the CPNP-AC:
Annual recertification plus seven-year cycle requirements are required.
Current, active, and unencumbered RN or APRN license in the U.S.
15 contact hours per year
Seven years of pediatric pharmacology coursework totaling 15 hours.
Four PNCB Pediatrics Updates modules were presented over the course of seven years.
Costs: Varies
How Do I Study for the AGACNP Exam?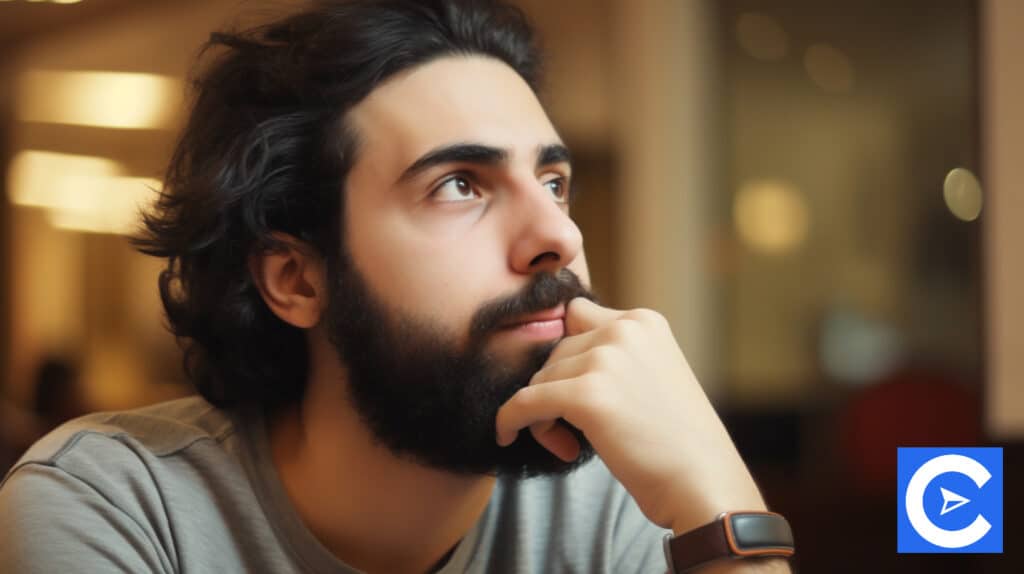 If you're studying for the AG-ACNP Exam, you're probably looking for the best resources available.
Exam Outline for the ANCC AG-ACNP:
Professional Caring and Ethical Practice 21%
Facilitation of Learning 2%
Psychosocial/Behavioral/Cognitive Health 4%
Hematology/Immunology/Oncology 5%
Whatever AG-ACNP Exam resources you use to study for the exam, making sure you have enough time to practice and prepare is crucial.
Conclusion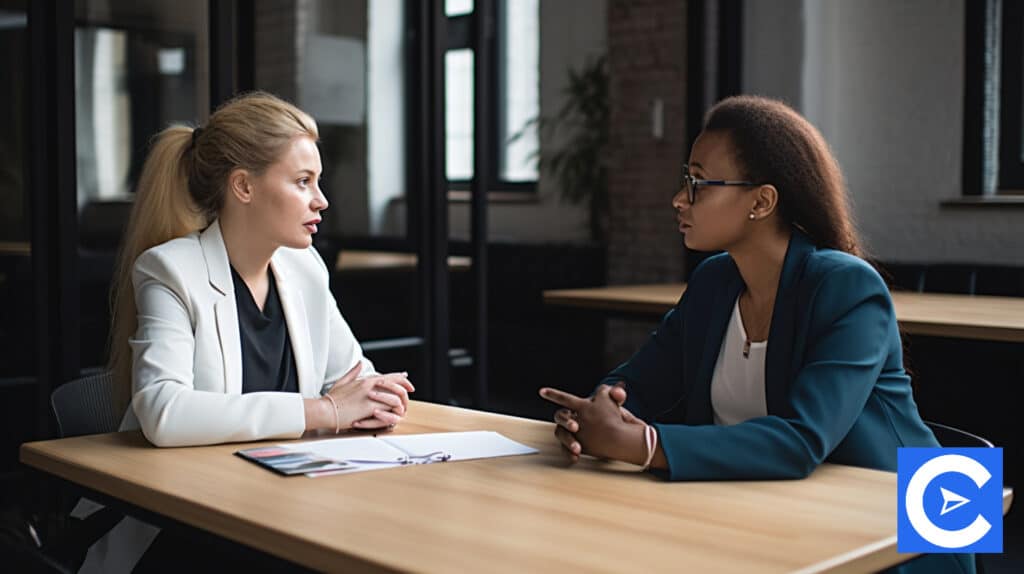 ACNP Certification is a graduate nursing credential that makes an ACNP stand out from the lot.
ACNPs assist patients with acute illnesses in improving their overall health.
In addition to serving patients, becoming an ACNP may allow Nurses to advance their clinical leadership skills, pursue a high-growth job field, increase their earning potential, and become more integrated into interdisciplinary healthcare teams.
According to the US Bureau of Labor Statistics, the number of Nurse Practitioners in the United States is expected to increase by 47-50% between 2019 and 2029.
Nurse Practitioners are expected to help meet the increased demand for preventive and acute care among the elderly, as well as fill in for Nurses who are retiring.
FAQs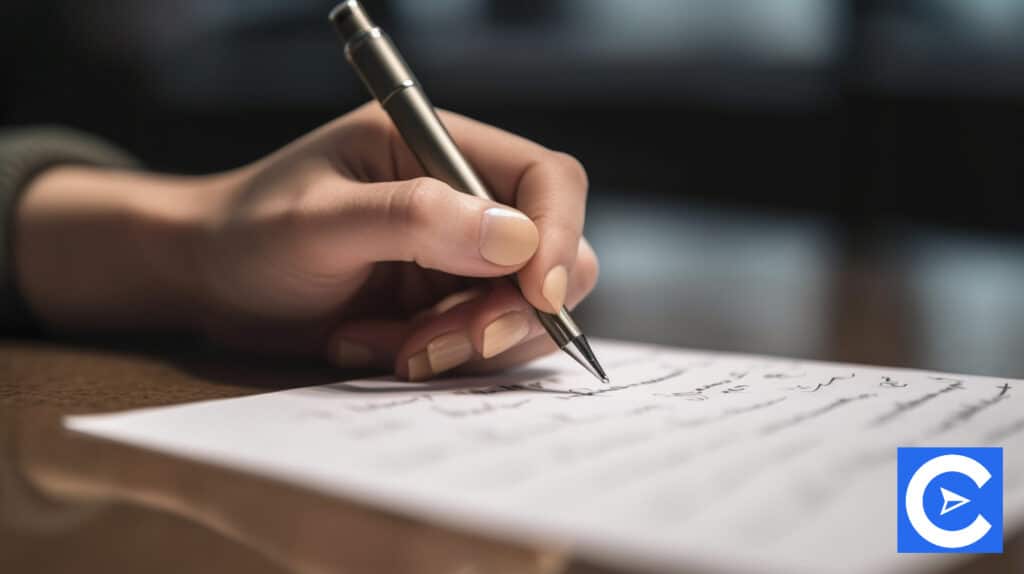 What is ACNP-BC Meaning?
ACNP-BC stands for Acute Care Nurse Practitioner – Board Certified and is an abbreviation for this job title.
How Long is the AGACNP-ANCC Exam?
ANCC will provide you with 240 minutes (4 hours) to complete your AGACNP Exam if you are taking it through the ANCC. AACN will provide you with 210 minutes (3.5 hours) to complete the exam if you are registering through them.
Is Acute Care the Same as ICU?
ICU and Acute Care are not the same things. Any Nursing unit in a hospital that deals with acute illness or acute decompensation of a chronic illness are considered Acute Care. So, just because ICU is acute care does not mean that acute care is limited to the Intensive Care Unit. ICU is a higher level of care than acute care.
Is Acute Care the Same as Emergency Room?
For quick, urgent treatment, acute care is frequently provided in a hospital or Doctor's office. Patients in emergency rooms have immediate needs. Accidents, injuries, and unexpected medical needs are frequently among these requirements. Emergency rooms are set up to deal with rapidly changing situations and provide accurate care at all times.
Is Acute Care the Same as Med-Surg?
Acute Care Nursing is any type of Nursing that takes place within the confines of an Acute Care hospital. Medical/surgical, telemetry, ortho, neuro, critical care, stepdown, progressive care, ER, OR, PACU, and other specialties fall into this category.
What Does BC Mean After an NP?
The letter "BC" stands for Board Certification. For instance, a Family Nurse Practitioner Board certified by the ANCC is referred to as an "FNP-BC."
What Does ACNP-BC Mean in Nursing?
"Acute Care Nurse Practitioner – Board Certified" is the abbreviation for ACNP-BC.
What Does ACNP Stand for?
Acute Care Nurse Practitioners (ACNP) are educated, certified, and licensed to offer primary care for those who are technologically dependent, physiologically unstable, highly vulnerable to complications, critically ill, and have rapidly changing needs, according to the American Association of Critical-Care Nurses (AACN).
What is a Primary Care Nurse Practitioner?
A Primary Care Nurse Practitioner is someone who has been educated, certified, and licensed to provide comprehensive, chronic, and continuous care to patients over a long period of time. Nurse Practitioners who specialize in primary care diagnose and treat common acute and chronic illnesses.
What is the Certification of an Acute Care NP?
ACNPC-AG is a graduate-level advanced practice board certification for Acute Care Nurse Practitioners (ACNPs) who provide adult-gerontology acute care, and continuous and comprehensive advanced nursing care to acutely ill adults (older adults, young adults, and frail elderly) who are experiencing episodic illness.
What is the Passing Score for ANCC-AGACNP?
The Modified Angoff Method, which is well-known in the measurement field, is used by ANCC to determine the minimum passing score. The ANCC Exam has a maximum scaled score of 500, with a passing score of 350.
References