Welcome to the most comprehensive manual on Psychiatric Nurse Practitioner Programs!
We will be advising professionals on which are the best Bachelor's degree programs in the country and also the criteria to consider when choosing a school of nursing.
Reading this manual to the end will give you detailed information on graduate nursing programs in the United States.
We will be covering the following:
How to choose a Psychiatric Mental Health Nurse Practitioner Program
The Best PHMNP Programs by State
Online PHMNP Programs
Accelerated PHMNP Programs
Before enrollment for that nursing degree, read this!
Introduction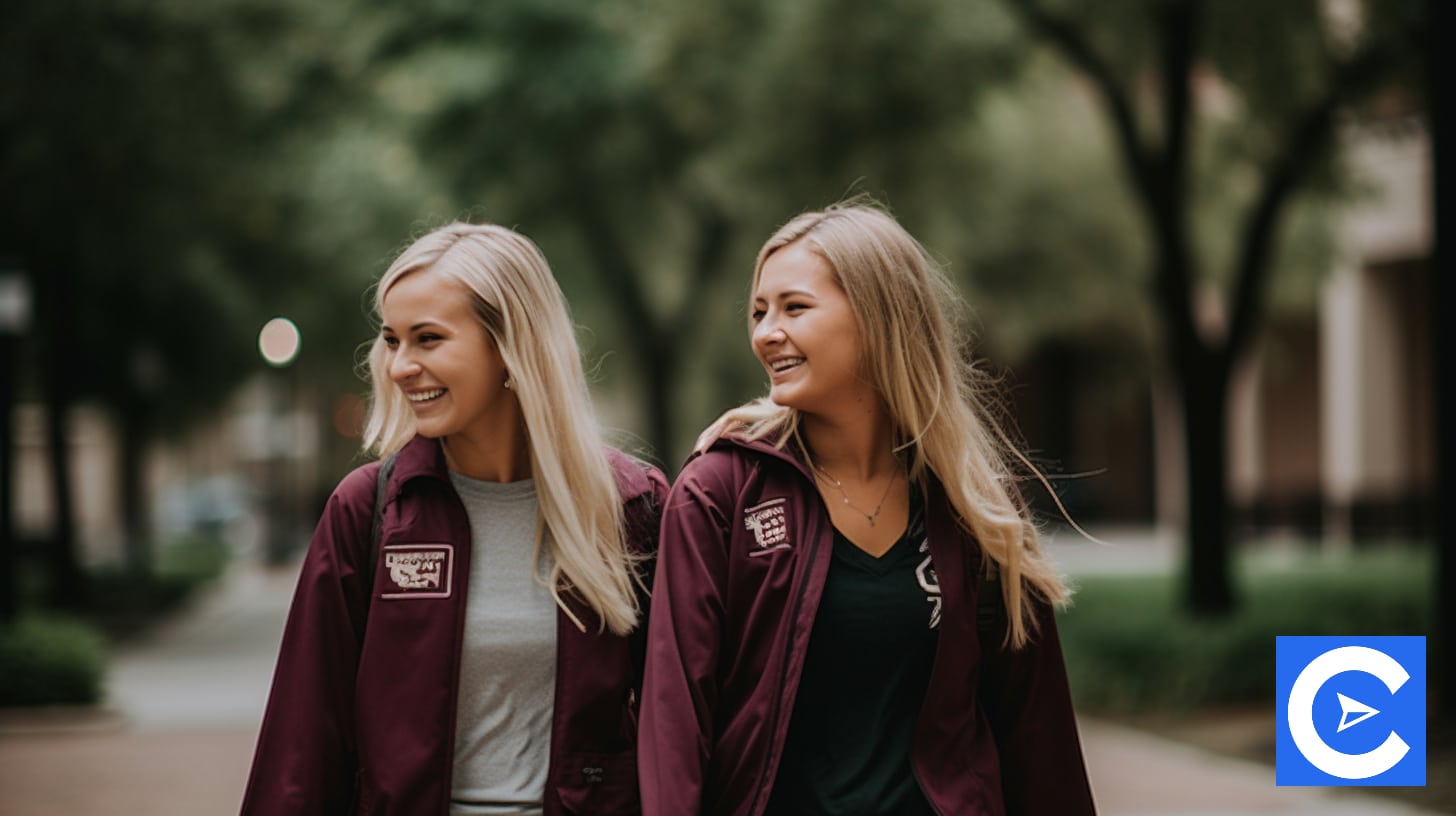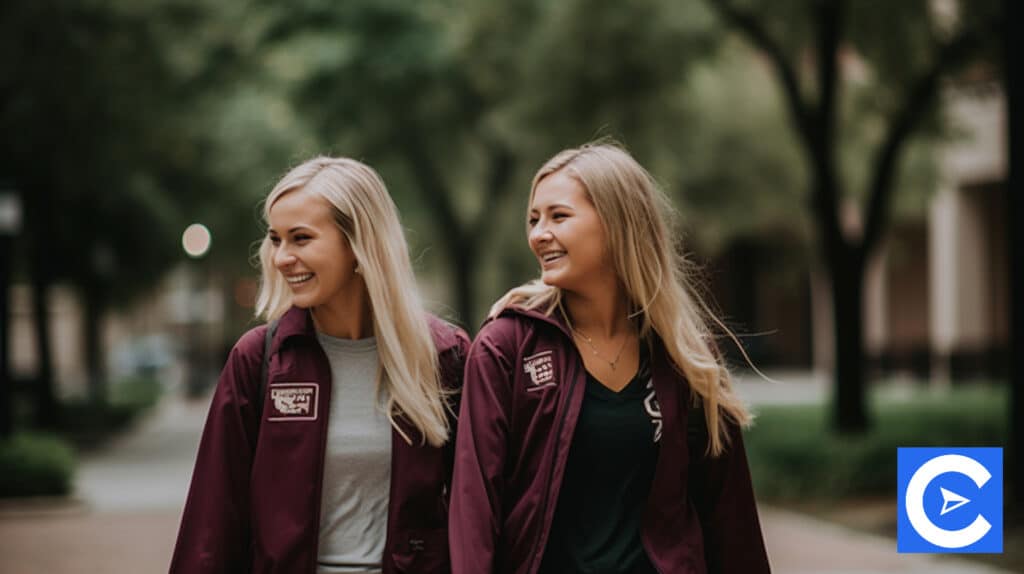 Psychiatric Nurse Practitioners are Advanced Practice Registered Nurses (APRNs) who provide specialized care to patients with mental health conditions.
These highly trained professionals play a crucial role in the treatment and management of patients with a wide range of mental health concerns.
To become a Psychiatric Nurse Practitioner, you will need to complete an accredited graduate program that is tailored specifically for this profession.
At the basic level, Psychiatric Nurse Practitioner Programs focus on foundational nursing skills and knowledge, with a particular emphasis on psychiatric care.
In addition to studying cognitive-behavioral therapy and crisis intervention techniques, you will also be expected to take a number of specialized courses in psychology, counseling techniques, medication management protocols, and health assessment.
After graduating from such a program and acquiring your required clinical experience, you may then be eligible to apply for licensure and national certification as a Psychiatric Nurse Practitioner in your state.
With the right credentials and training, this challenging but immensely rewarding career path may be right for you.
How to Choose a Psychiatric Mental Health Nurse Practitioner Program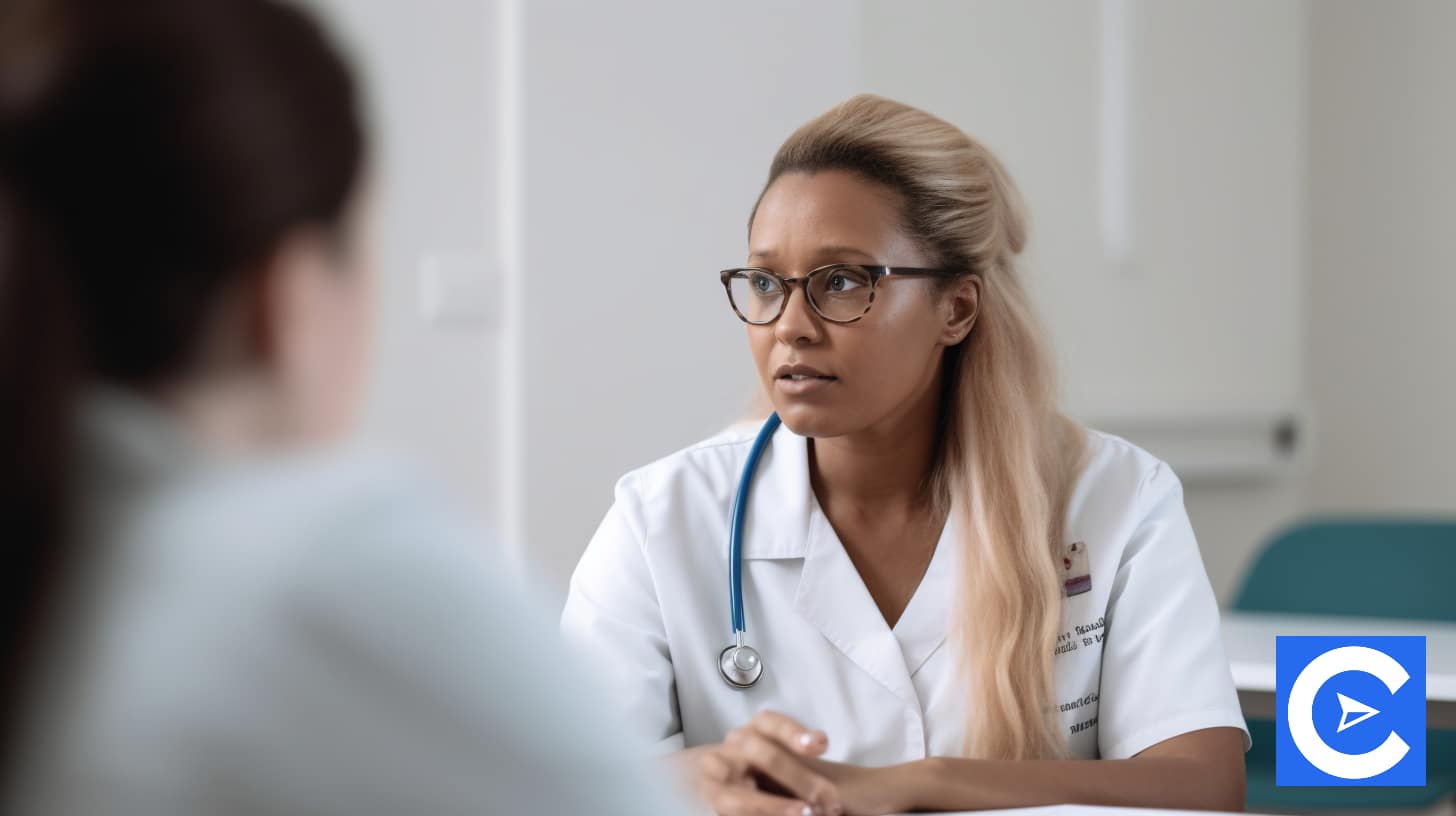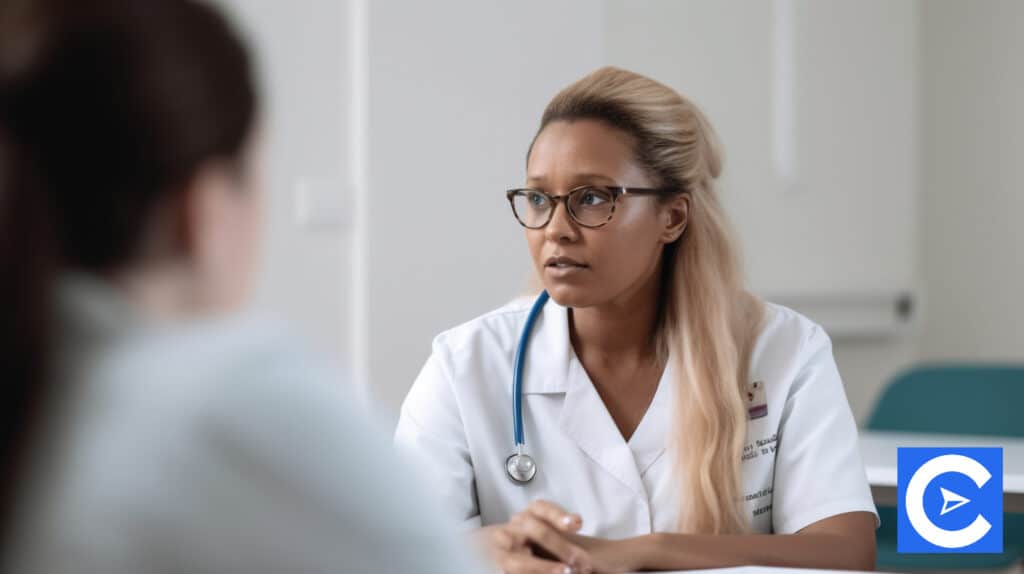 Choosing a Psychiatric Mental Health Nurse Practitioner (PMHNP) Program is a big decision.
With so many programs to choose from, it can be difficult to know where to start.
There are also a number of other factors to consider when choosing a PMHNP Program, such as the length of the program, the location, and the curriculum.
Some of the best Nurse schools may offer specializations in areas such as adolescent psychiatry, gerontology, or pediatric psychiatry.
Others may have a more general focus.
It's important to consider your career goals when choosing a suitable PNP Program.
The best way to make sure you choose the right PMHNP Program is to do your research and speak with current and former students of the programs you're considering.
Keep the following in mind when researching for schools to enroll in to pursue an online PMHNP Program:
Cost
Master of Science in Nursing (MSN) and Doctor of Nursing Practice (DNP) level courses can cost anywhere from $18,000 to $30,000, depending on where you live and what degree level is chosen for study.
The more credits that need to be taken within a semester/year also lead to increased tuition prices because these types of students will have additional expenses like books etc., which all add up together quickly!
Length
The length of a Bachelor's, MSN, or DNP Program will vary depending on the number of credits needed to graduate.
In addition, another key factor is whether you are studying full-time or part-time.
Most universities will also ask for clinical hours; there will be a minimum set.
Accreditation
The best programs are those that offer accredited courses to students.
These organizations have been nationally recognized, ensuring the highest standard for education and practice in nursing through their rigorous standards of accreditation, such as the Commission on Collegiate Nursing Education (CCNE) or the Accreditation Commission For Education in Nursing (ACEN).
There may also be local/regional certifications that show even more dedication toward providing excellent care.
Internship Opportunities
Psychiatric Nurses who want to become Psychiatric Nurse Practitioners must first pass an exam and gain clinical hours.
These are the requirements for most schools, but there's always a way around it.
Some institutions may have special relationships with hospitals or clinics close by that can serve as placement sites during training periods instead of having their own preceptor teach them everything from beginning until end-of-life services are delivered!
Best PMHNP Programs by State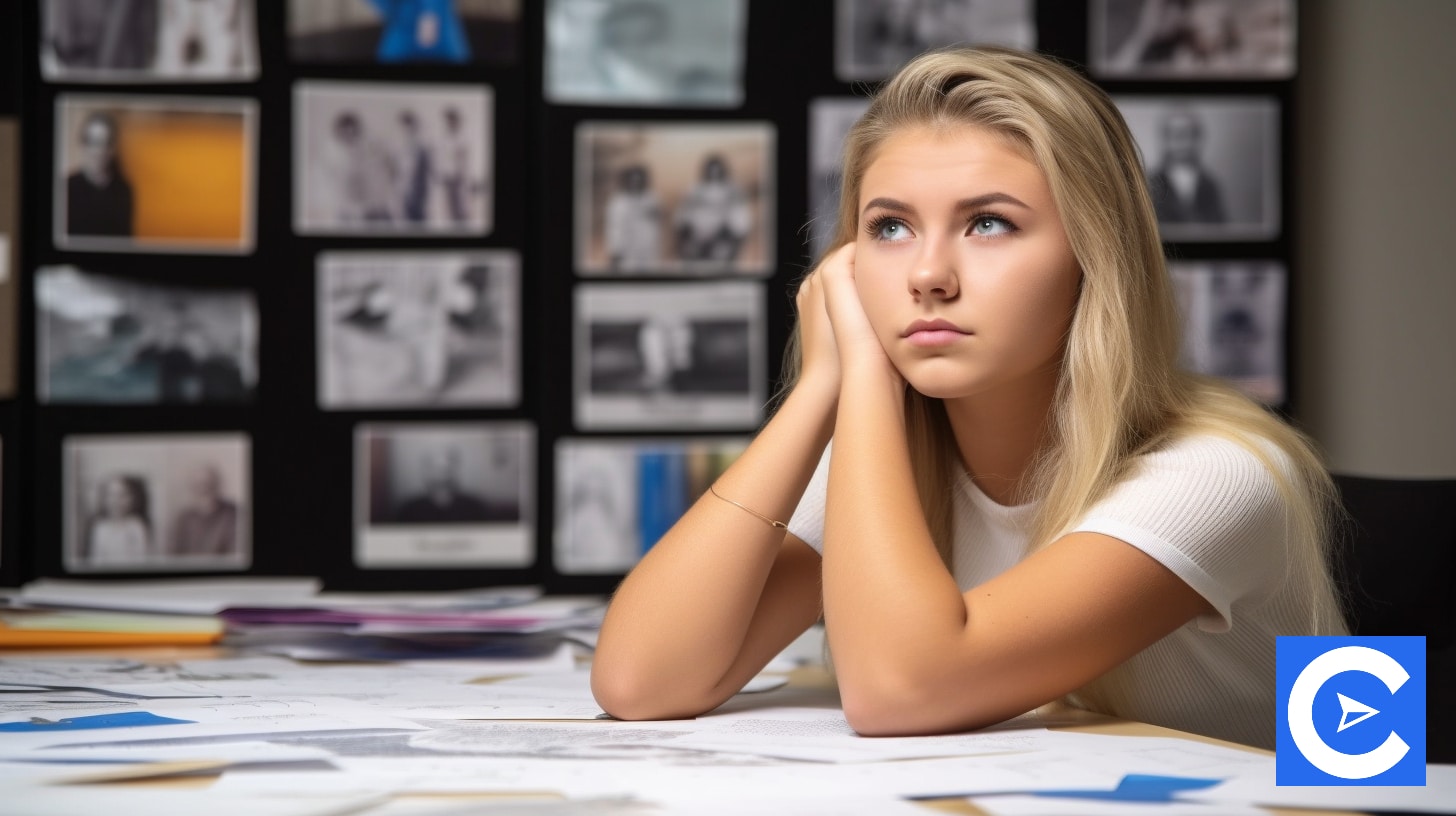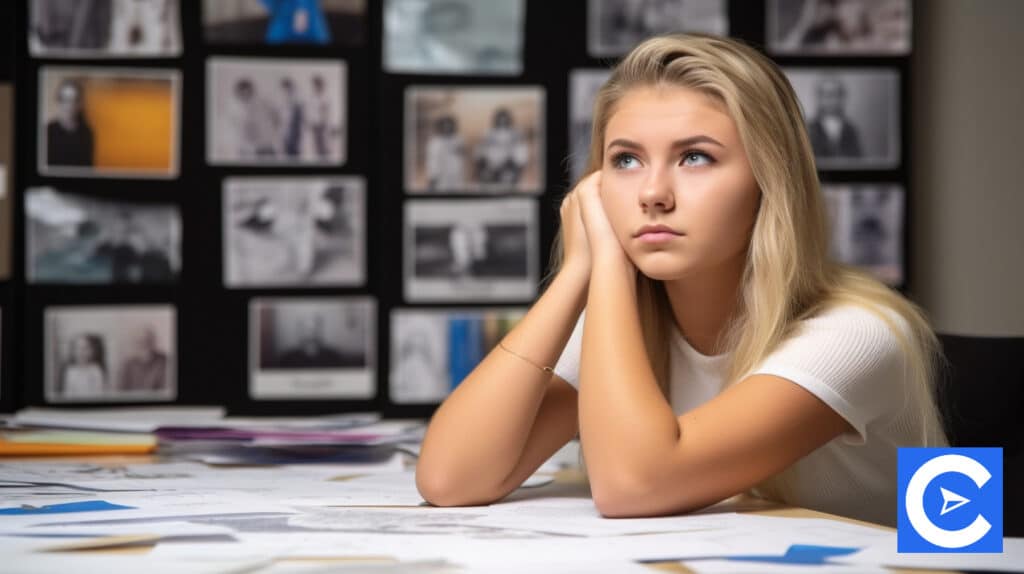 According to the Bureau of Labor Statistics, there are nearly 19,000 Psychiatric Nurse Practitioners currently working in the United States.
And with the demand for mental health services on the rise, that number is expected to grow in the coming years.
If you're thinking of becoming a Psychiatric Nurse Practitioner, you may be wondering which states offer the best programs.
Here's a look at some of the top-rated schools to pursue a graduate certificate program:
1. University of Pennsylvania
The payable tuition is approximately $53,000 per year.
The University of Pennsylvania's NP Program is top-ranked for psychiatric mental health.
This unique combination focuses on neuroscience with psychotherapy and can be completed in 14 months full-time, making it a quick high-quality option that offers versatility too!
Part-timers typically require two to five years but there are no limits so don't worry if your career changes often – this degree will grow alongside you.
2. Rush University
This program is designed for those who want to become doctorates in Psych nursing, but it can take some time.
The online nature of this degree means you won't have any relocation costs or unexpected expenses while completing your studies – something that may be important if moving near family isn't an option due to the job market in their area being too sparse!
3. University of Washington
UW's PMHNP Program offers an education that is both advanced and world-class, and with one of the top health programs in America.
With this kind of opportunity at your disposal, you should take it without hesitation!
A certificate or degree from UW will provide not just knowledge but also skills for success as a Nurse Practitioner – even if they don't specialize yet.
4. University of California – San Francisco
The annual payable Tuition is approximately $60,000 for in-state Psych nursing students while non–residents pay about $70,000.
The Psychiatric Nurse Practitioner program at the University of California, San Francisco is designed for all ages and backgrounds.
However, students have the option to concentrate their studies on a specific age group such as children or adults.
You can also choose to focus on teenagers going through major life transition phases or seniors in the sunset years of their lifespan.
5. Yale University
The payable tuition is approximately $26,000 per term.
Yale's psychiatric-mental health nursing program is a master's degree specific to the field.
The PMHNP curriculum offers students benefits and opportunities not found anywhere else, such as 100% pass rates on certification exams for five years running!
With this education you'll be prepared no matter where your future career takes place; whether it has elements of caring or research involved will largely depend upon what setting we're talking about here – but either way, these Nurses can do anything required from them because they know how important quality patient care really
6. University of North Carolina
A full program at the University of Carolina will cost you an estimated $35,000 if you are an in-state student and approximately $60,000 if you are an out-of-state student.
Psychiatric-mental health at the University of Carolina is offered as an advanced practice area where students can focus their studies.
This all-around education will require you to be able to attend in person, something important before applying!
7. Duke University
Duke University charges $1,910 per credit and an average of $11,460 per semester if you are fully enrolled.
There are currently many nursing programs that focus on providing care to people in under-served areas and will help build toward your PMHNP Certification.
However, according to the World News Report from the U.S, Duke's program stands out because it can be tailored specifically for those who want a career helping rural or underserved communities!
Nurses interested should consider majoring in this stellar institution.
If you are worried about the tuition cost, there are several financial aid options for you to consider.
8. University of Maryland
You will pay tuition of $820 per credit hour if you are an in-state student at the University of Maryland and $1,400 as a non-resident.
The Psychiatric-Mental Health Nurse Practitioner Program at UM is a three to five-year commitment offered to psychiatric nursing doctorate students.
This makes it one of the longer programs on this list, and also requires you to live in the Maryland or Washington D.C. area for your studies.
9. Vanderbilt University
The program charges a tuition fee of $1,793 per credit hour.
Perhaps one of the best nursing schools in America, Vanderbilt's PMHNP Program offers an innovative approach to this complicated subject.
This degree can be earned entirely online and doesn't require that you move away from your home or family for class – it's all done on-demand while still allowing students with no prior background whatsoever to get up to speed quickly!
10. New York University
The NYU Master's Program will teach Nurses how to help people of all ages.
By the end, they'll be able to conduct individual or group therapy in order for each student to select what feels most appropriate based on their needs–and with just one year's worth students can get an edge when it comes down to taking care of others!
PMHNP Online Programs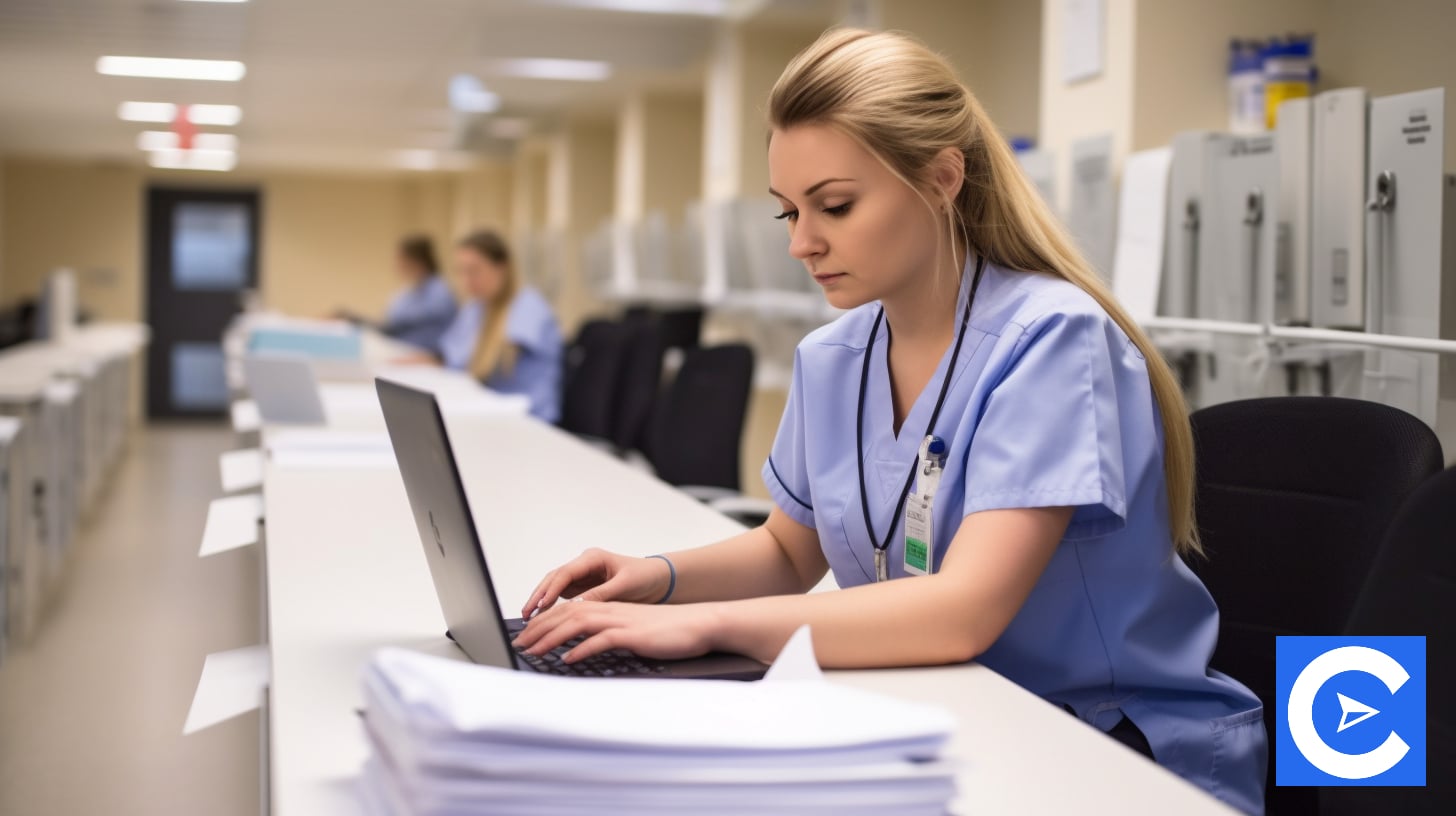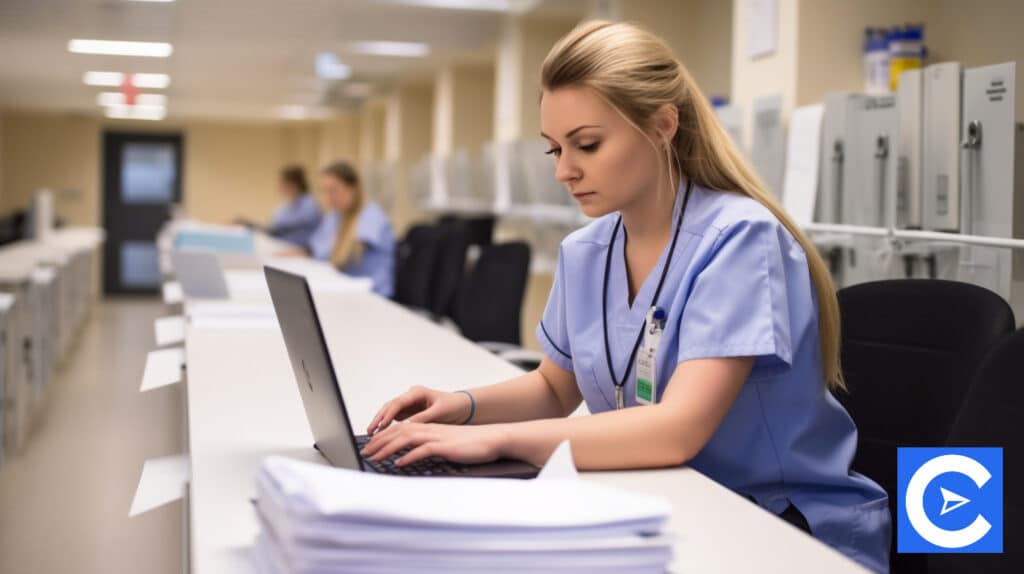 Similar to meeting the education requirements in other professions such as Family Nurse Practitioners (FNP) or as a Med-Surg Nurse, you can also consider online programs.
PMHNP Online Programs are becoming increasingly popular among healthcare professionals looking to expand their knowledge and skills in mental health.
Many large universities offer an online or hybrid version of their programs.
These programs typically offer advanced training in psychiatric nursing, focusing on a wide range of conditions and mental health issues.
To help you choose the best online program available, here are a few crucial criteria:
Program Accreditation
Only opt for an online Psychiatric Nurse Practitioner Program in schools that can prove their full accreditation to offer the program.
Accredited by reputable organizations such as the ACEN and CCNE, these programs are designed to provide students with an in-depth understanding of best practices for working with patients with mental health concerns.
Whether you're interested in pursuing a career as a Nurse Practitioner in psychiatry or simply want to deepen your knowledge and skills, a PMHNP Online Program is an excellent option that can help you achieve your goals.
Costs
Online programs provide training in mental health and psychiatric nursing, equipping students with the skills and knowledge they need to work as Psychiatric Nurse Practitioners.
They typically consist of a combination of core courses, electives, and clinical practicum hours, and include topics such as abnormal behavior, assessment methods, and pharmacology.
Cost is one of the main considerations when deciding whether or not to pursue an online PMHNP Program.
Tuition ranges, from $500 per credit and up, though students tend to have a lot more options when it comes to online programs.
However, it is important to remember that these programs offer excellent value for your time and money; with higher earning potential and increased job prospects upon graduation, they represent a fantastic investment in your future.
So why wait?
Program Duration
In order to become a Psychiatric Nurse Practitioner, students must first complete a nursing program and obtain a Registered Nurse license.
They then must complete an accredited Nurse Practitioner Program, which typically takes two to three years to complete.
Online programs offer students the flexibility to complete their studies while continuing to work full-time.
PMHNP Online Programs typically take two years to complete and include coursework in advanced pharmacology, pathophysiology, and physical assessment.
Upon completion of an online program, students are eligible to take the National Nurse Practitioner Certification Exam.
PMHNP online programs provide students with the skills and knowledge necessary to provide high-quality care to patients.
Advantages of an online program
The number of accredited online PMHNP Programs is on the rise, giving Nurse Practitioners more opportunities to receive the psychiatric mental health training they need without having to uproot their lives or take time away from work.
A PMHNP Program is a post-master's degree that allows a Nurse to earn a Doctor of Nursing Practice with a focus on psychiatric mental health.
Online programs offer a unique set of benefits.
One key benefit of an online program is the flexibility it offers.
Students in online programs can study at their own pace and on their own schedule.
They also have the ability to access course materials and resources at any time, day or night.
This can be especially helpful for working professionals who may not be able to attend classes during traditional daytime hours.
Another benefit of an online program is the variety of courses that are available.
Because students are not limited by geographic location, they can choose from a wider range of courses than they would if they were attending an on-campus program.
They can also tailor their course load to their specific interests and goals.
Furthermore, because of the prevalence of technology today, it is easier than ever for students in an online program to interact and collaborate with instructors and peers via social media, discussion boards, chatrooms, or video conferencing tools.
Finally, online programs often cost less than on-campus programs.
This is because schools do not have to pay for things like classroom space and grounds maintenance.
As a result, students in online programs often save money on tuition and the expenses associated with transportation, including gas, parking fees, and more.
Ultimately, these and other benefits make an online PMHNP Program a great choice for aspiring Nurse Practitioners seeking a high-quality education without sacrificing convenience or flexibility.
Accelerated PMHNP Programs
Accelerated PMHNP Programs are designed for experienced Registered Nurses who want to become Psychiatric Mental Health Nurse Practitioners.
These programs allow students to complete their coursework in a shorter time frame than traditional programs, typically 12-18 months.
Although accelerated programs are more intensive, they can be a great option for working nurses who want to advance their careers without putting their life on hold.
Accelerated PMHNP Programs typically have the same core curriculum as traditional programs, but they may be delivered in a more accelerated format.
For example, some accelerated programs may offer courses online or in a compressed format, such as 7-week terms instead of 14-week semesters.
This allows students to complete their coursework more quickly and also leaves time for them to continue working full-time while they are enrolled in the program.
In addition, many accelerated PMHNP Programs offer clinical rotations that can be completed in the student's own community, which can make it easier to juggle work and school commitments.
Although accelerated PMHNP Programs can be intense, they offer many benefits for working Nurses who want to become Psychiatric Mental Health Nurse Practitioners.
These programs provide an opportunity to complete the necessary coursework in a shorter time:
PMHNP DNP programs
Doctoral Psychiatric Nurse Practitioner Programs take a more complex approach to the curriculum, preparing Nurses to utilize a full scope of therapies and emphasizing leadership.
Courses taken may include Theory of Psychopharmacology from a Neurological Basis, Therapeutic Modalities, and Organizational Systems and Leadership.
Requirements for admission
For the DNP Program, each applicant will need to have completed a BSN Program, have an RN license, and a minimum GPA as per the college's requirements.
Letters of recommendation will also be requested.
Program Curriculum
The program builds upon the foundation developed over the course of the BSN and MSN.
Expect advanced practice nursing competencies in population health, clinical prevention, organizational leadership, and healthcare policy.
Course duration
The DNP program can last anywhere from three to six years, depending on whether you are pursuing it full-time or part-time.
There is also the possibility of doing accelerated programs to shorten the time spent.
Skills acquired
At this level, a student is being primed to take on leadership positions at healthcare facilities and mental centers.
While there will be practicum experiences and coursework, expect training in other skills such as finance, technology, and research.
Conclusion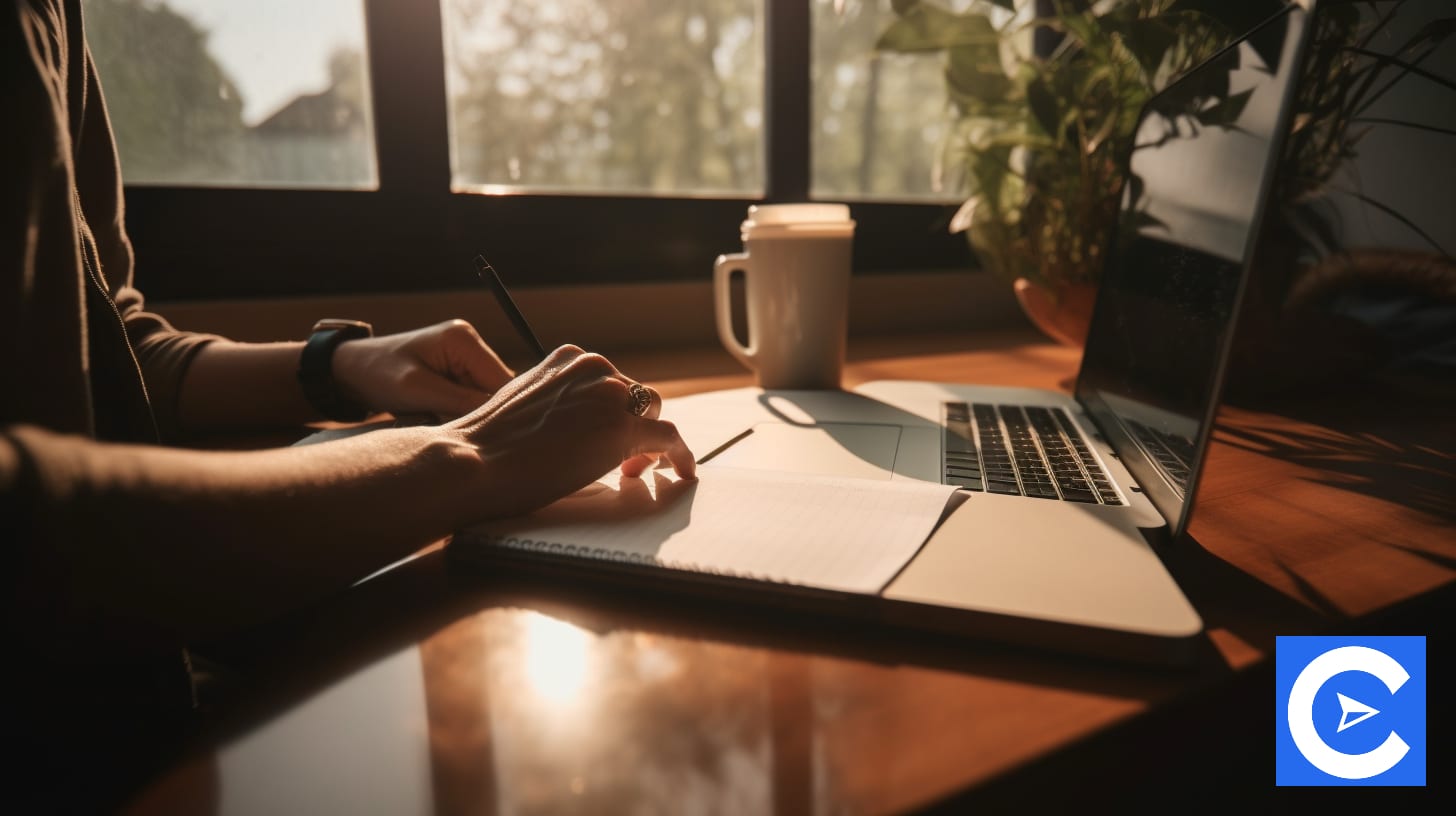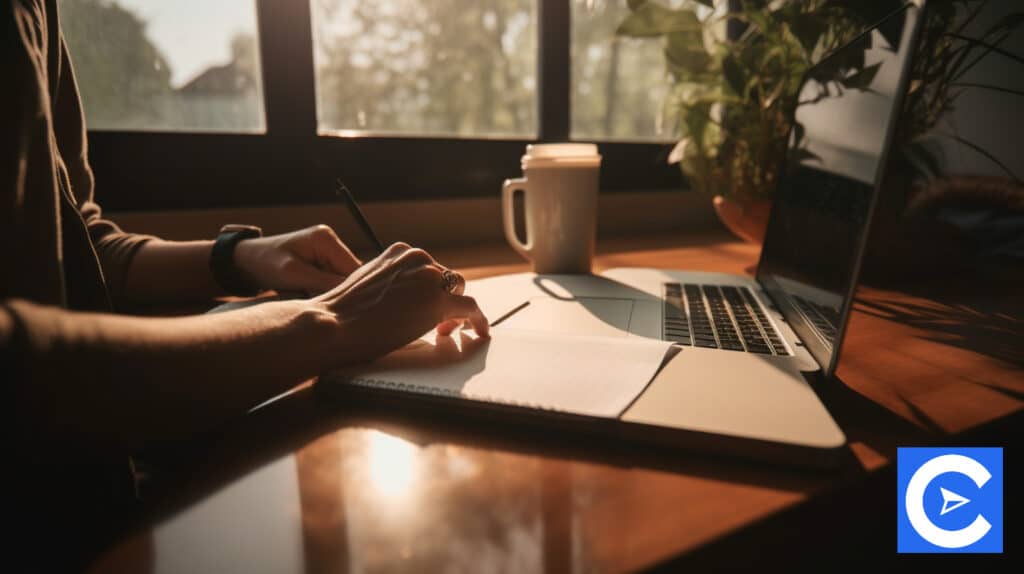 Students interested in becoming PMHNP should consider completing a Psychiatric Nurse Practitioner Program.
These programs prepare students for the rigors of graduate-level coursework and provide them with the skills needed to provide care to patients with mental illness.
However, note that it is important to complete any additional coursework required for NP Programs in order to remain current in the field and fulfill all licensing requirements.
With guidance from qualified expert mentors and careful attention to detail during every stage of the process, anyone with the right qualifications can become a successful Psychiatric Nurse Practitioner.
FAQs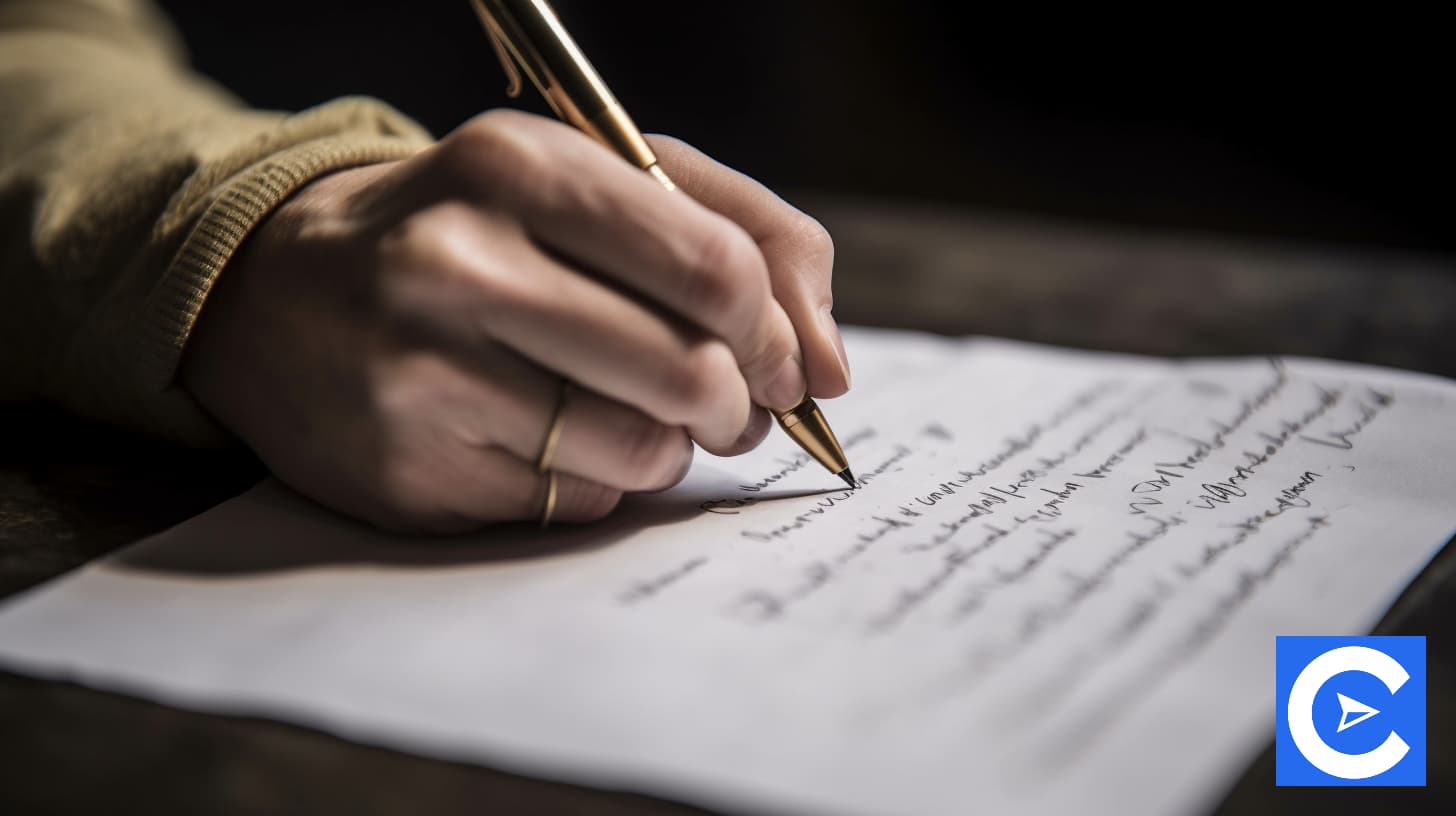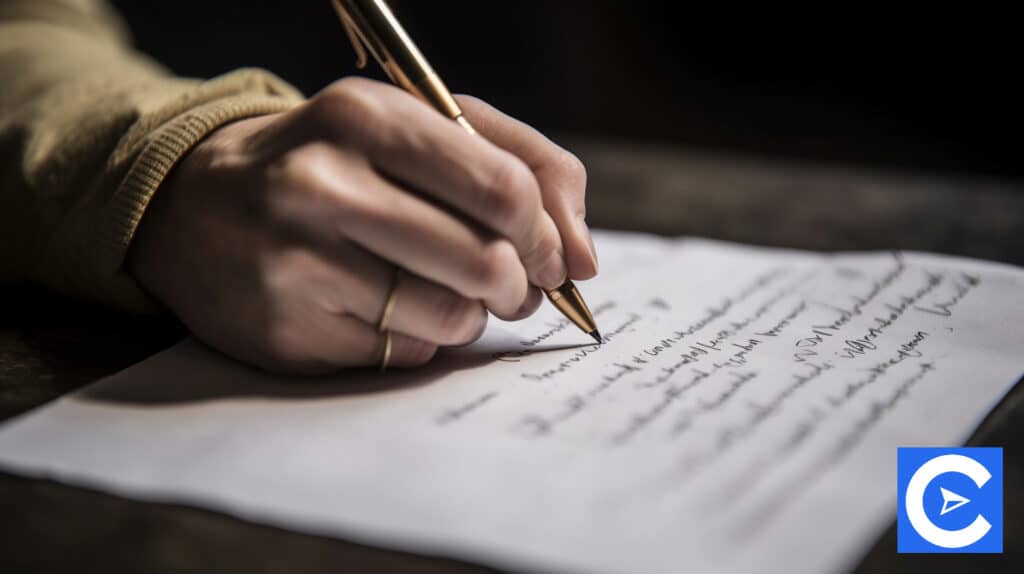 Is a Psychiatric Nurse Practitioner a good career?
Psychiatric Nurse Practitioners have a unique and important role in mental health care. Because of the complex and multifaceted nature of their work, Psychiatric Nurse Practitioners earn high salaries relative to other types of Nurses. Furthermore, they have opportunities for advancement within the field by pursuing research or leadership positions.
Is Psych NP stressful?
Many Mental Health Nurses are faced with a high volume of patients on any given day, each with unique and complex needs. The deep connection they feel with their patients, the sense of satisfaction, and the constant intellectual stimulation provided by their work all act as motivation during stressful times.
Which are the best Psych NP programs California has to offer?
California has several programs for studying psychology, but few contenders qualify for the "best" title. Some of the top choices include UCLA, UC Davis, and Stanford University. Each offers a rigorous curriculum that combines theoretical knowledge with practical experience, giving students the required skills and confidence to succeed.
How hard is Psych NP school?
The path to Psychiatric Nurse Practitioner is no easy feat. In addition to completing a rigorous academic program, students must also juggle clinical rotations, exams, and other professional responsibilities. However, with the right support, anyone can succeed in Psych NP school and have a rewarding career in psychiatric nursing.
Which is the best Psychiatric DNP program?
There are many different Psychiatric DNP Programs available, each with its own unique strengths and weaknesses. Some have a more research-focused curriculum, while others emphasize clinical training and hands-on experience. Ultimately, which program is best depends on your individual interests and goals.
What are the prerequisites for the PMHNP Post-Master's Certificate?
Complete a master's or doctoral degree in nursing from a program accredited by the accrediting body. Obtain a current RN license. Complete a minimum of 500 clinical hours in psychiatric-mental health nursing, including at least 200 hours in serious mental health patients. Check the ANCC website for more information.
Is a master's degree recommended as a Psych Nurse?
The complexity and uniqueness of Psych Nurses' work nature mandate a deep understanding of psychology and mental health. Hence, while a master's degree is not mandatory when launching a career, it is definitely recommended. It better equips them to provide their patients with the high-quality care they need and deserve.
References
The complexity and uniqueness of Psych Nurses' work nature mandate a deep understanding of psychology and mental health.
Hence, while a master's degree is not mandatory when launching a career, it is definitely recommended.
It better equips them to provide their patients with the high-quality care they need and deserve.