Welcome to an interesting and exciting APRN vs NP showdown!
In today's article, we want to compare thoroughly the differences and similarities between Nurse Practitioner and Advanced Practice Registered Nurse specialty.
At the end of this read, you'll understand the relationship between the APRN and NP, as well as the differences and similarities that they share.
Here are our main preoccupations in this article:
Introduction to APRN vs NP debate
How APRNs and NPs differ in skills and certifications
Nurse Practitioner and Advanced Practice Registered Nurse specialties
Differences in the scope of practice
Get a cup of cold water, and let's have an interactive read!
Overview of APRN vs NP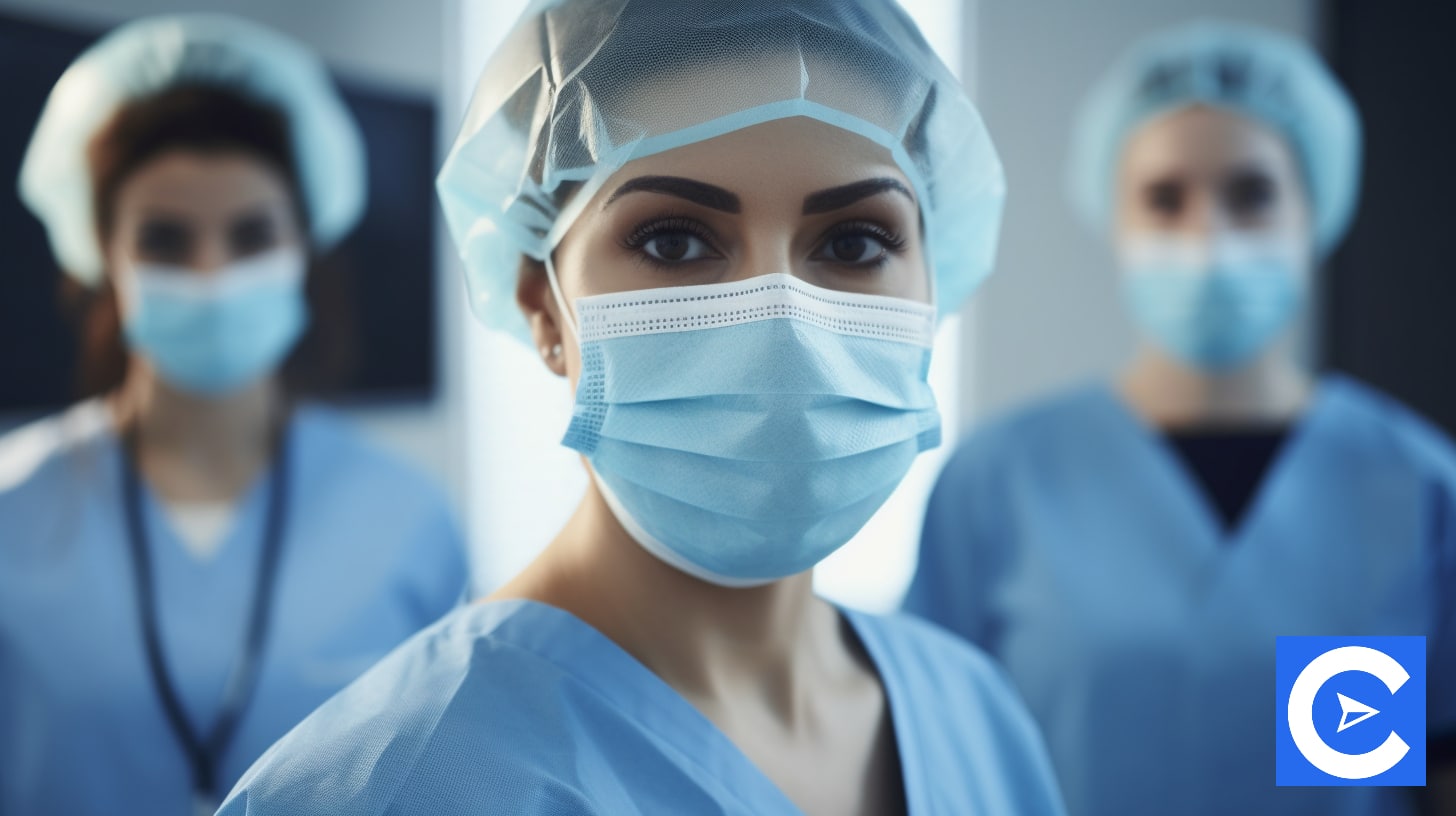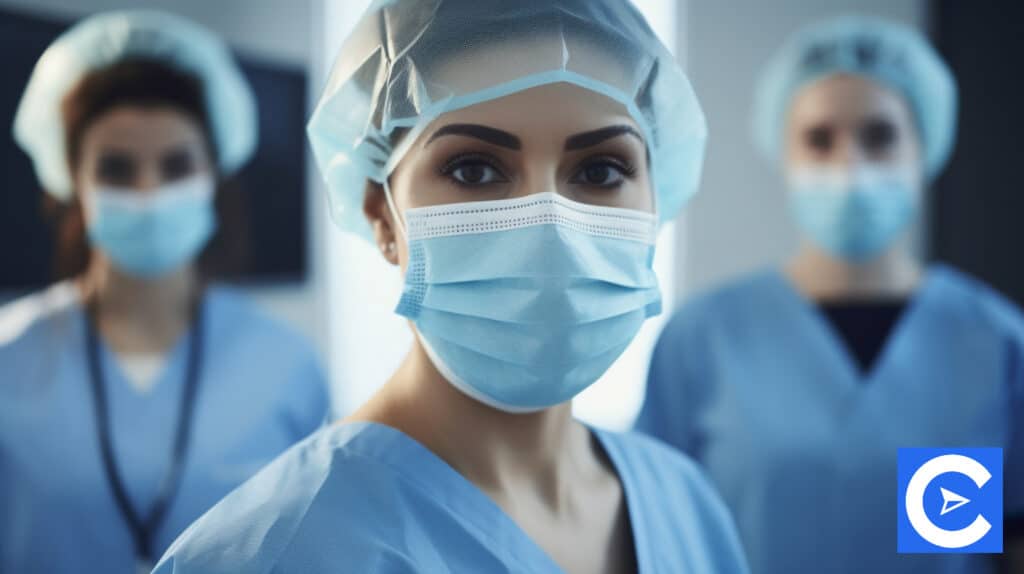 Before stumbling on this piece, there were probably numerous thoughts running through your mind, such as: "Is a Registered Nurse an Advanced Practice Nurse?" and "Is APRN a Nurse Practitioner?"
Other commonly asked questions are: "Is an APRN the same as a Nurse Practitioner?" and "What is the difference between an APRN and an NP?"
We'll answer all these questions as we proceed with our discourse.
But before then, you may read "What is APRN?" to have an enhanced understanding of this piece.
Sometimes, people use "NP" and "APRN" interchangeably.
While an NP is an APRN, APRNs aren't always an NP.
Are you still confused?
Let's simplify it: an NP is a type of APRN.
There are four types of APRNs: Certified Registered Nurse Anesthetist (CRNA), Certified Nurse Specialist (CNS), Certified Nurse-Midwife (CNM), and Nurse Practitioner (NP).
Hence, the NP is a sub-specialty under the APRN.
Let's explain the differences further.
How APRNs Differs from NPs in Education and Curriculum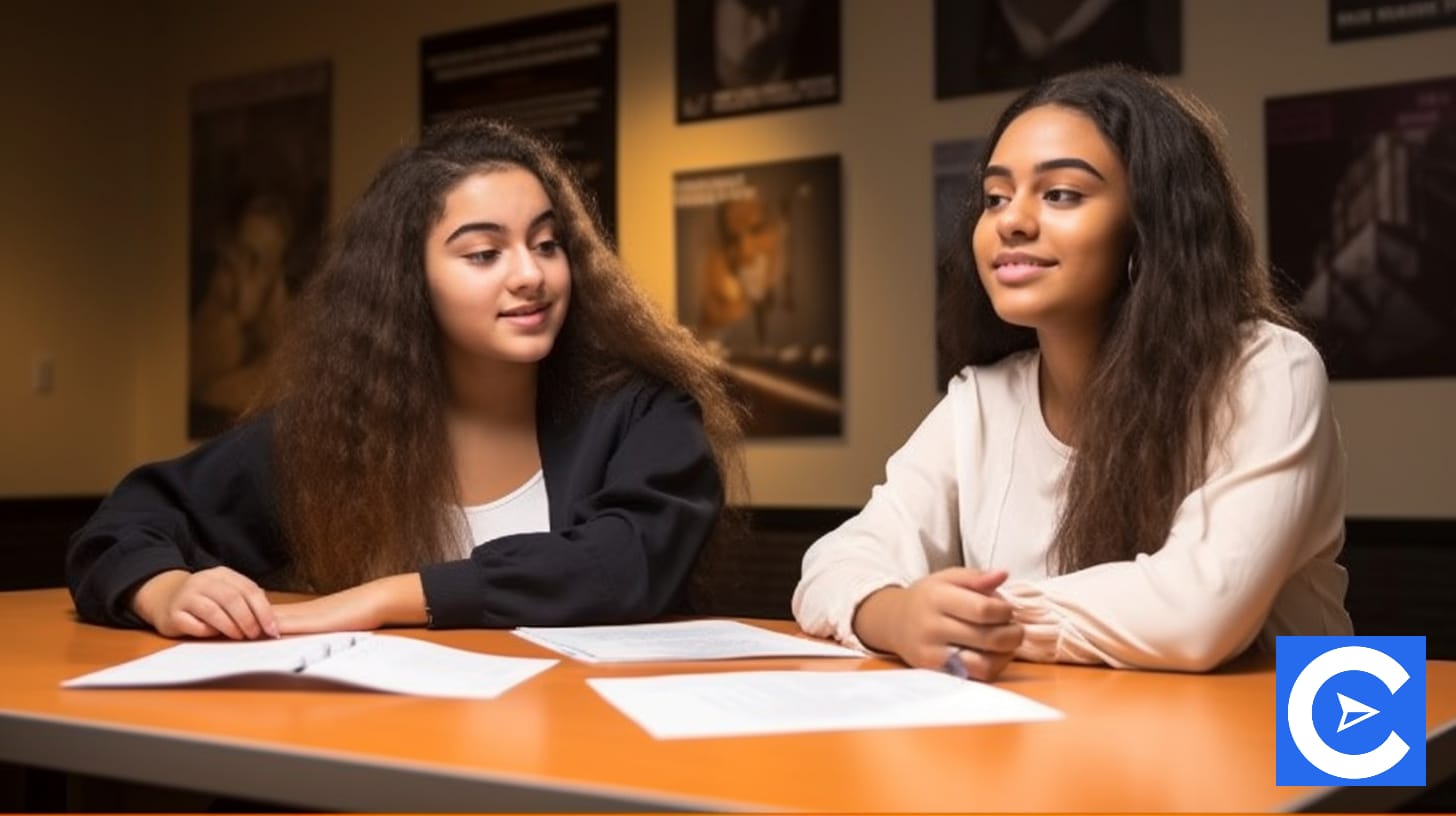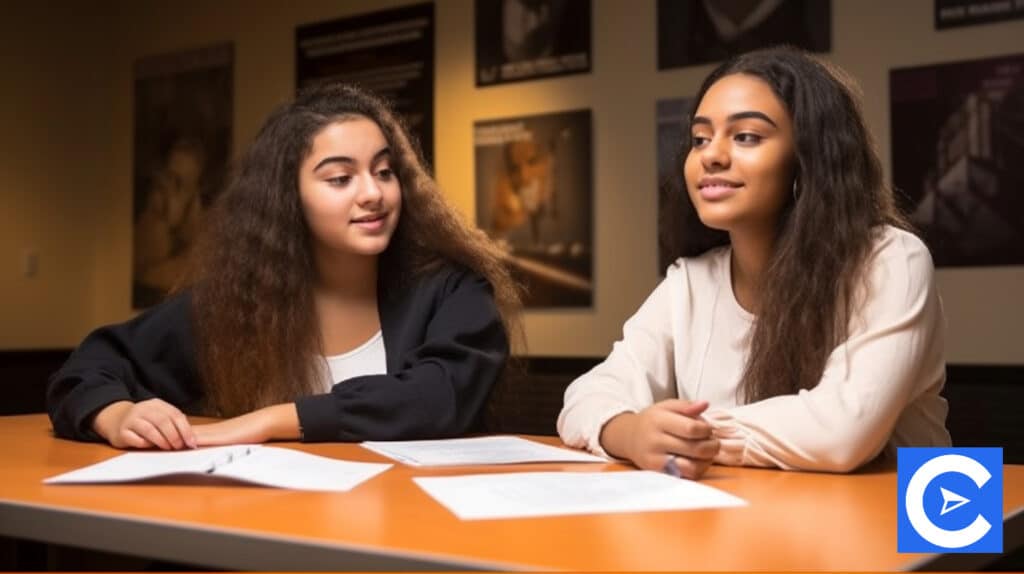 Every Advanced Practice Nurse must have a Master of Science in Nursing (MSN) or Doctor of Nursing Practice (DNP).
However, you can't be eligible for either of these graduate degrees without a Bachelor of Science in Nursing (BSN) degree.
Also, you must have passed the National Council of Licensure Exam-Registered Nurse (NCLEX-RN) to earn an RN license.
You may specialize in an NP or APRN specialty during your MSN or doctoral degree program.
Education requirements vary by institution, but applicants generally need a bachelor's degree, the required number of clinical hours, and an RN license.
However, those doing accelerated nursing programs don't need a BSN for graduate-level nursing education.
Accelerated nursing programs help you transition to nursing with a bachelor's degree in a different field.
Hence, Registered Nurses without a BSN can easily earn a master's degree and become an APRN through an accelerated program.
There are other flexible nursing programs for individuals with different educational backgrounds desiring a nursing career.
You can also acquire more nursing degrees in other specialties to focus on more patient populations.
Many APRN degrees include courses in advanced pharmacology, epidemiology, and ethics.
However, they have additional courses designed for specific patient populations.
For instance, if you want to be a Women's Health Nurse Practitioner (WHNP), you'll take childbearing and reproductive health courses.
On the other hand, a Certified Nurse Specialist hopeful will take courses on recurrent health issues in elderly patients.
We made these two points in this section:
APRNs and NPs must have postgraduate nursing degrees
Every Advanced Nurse Practitioner will take specialty-specific courses
Differences in Skills and Certification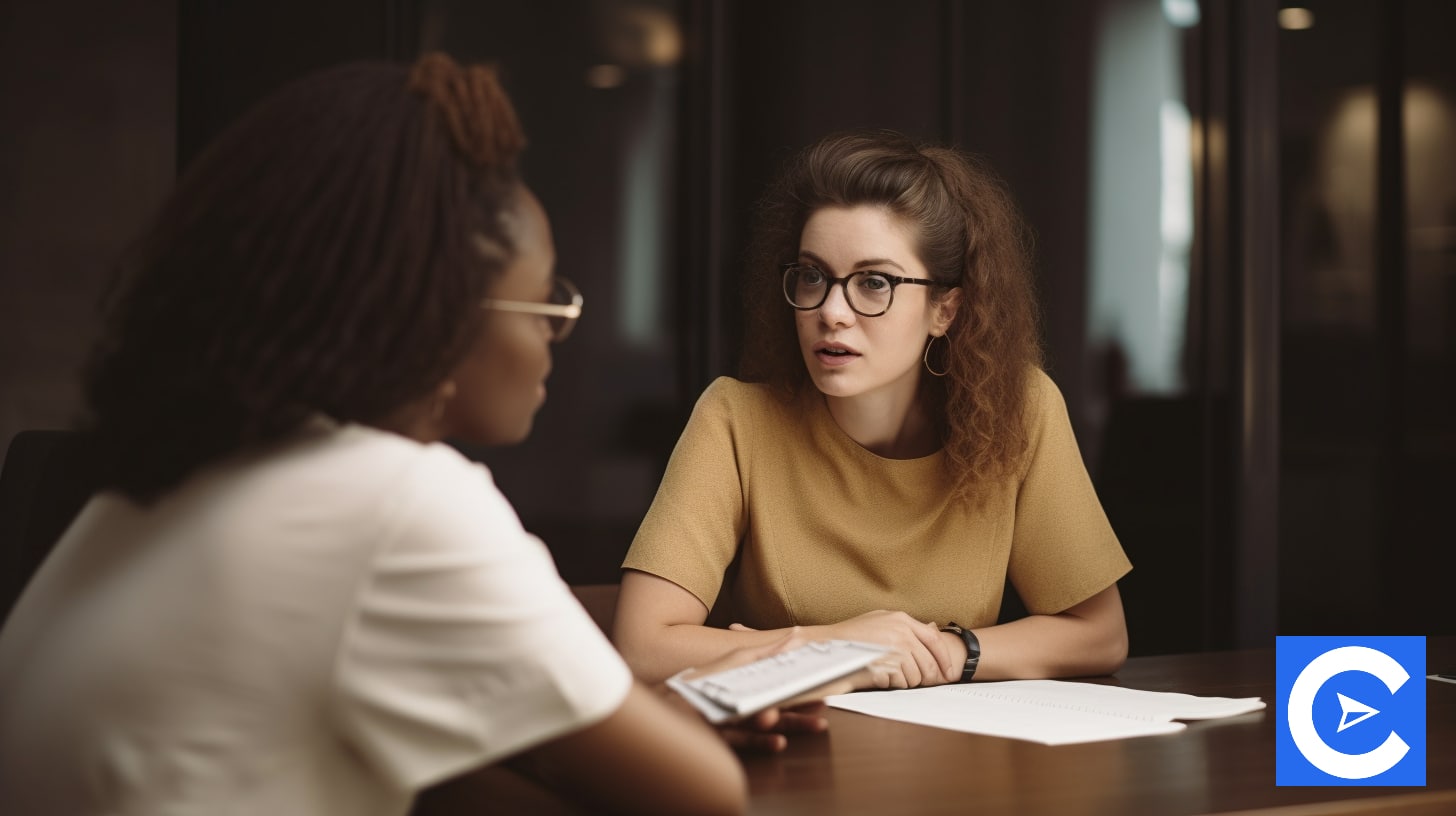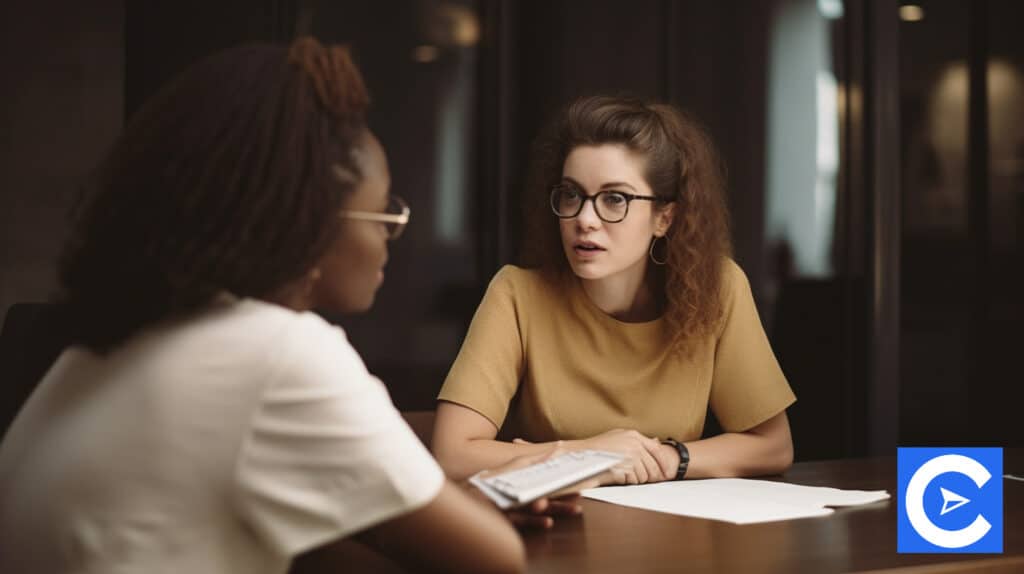 Nurse Practitioners share similar educational experiences and skills as other Advanced Practice Registered Nurses.
However, they're trained to care for different patient foci.
Hence, they need different skills to fulfill their mandate.
For example, NPs primarily focus on delivering exceptional primary care to patients, while CNSs assess nursing interventions for a given patient population or ailment.
Thus, certification exams are structured according to specialties to ensure competence and excellence in patient care.
There are numerous certifying agencies, but before taking a national certification exam, ensure that the awarding agency is nationally known and accredited.
The American Nurses Credentialing Center (ANCC) is the main certifying body for APRNs.
Similarly, the American Academy of Nurse Practitioners (AANP) and the American Association of Nurse Practitioners are the leading certifying organizations for NPs.
Specialties in APRN and NP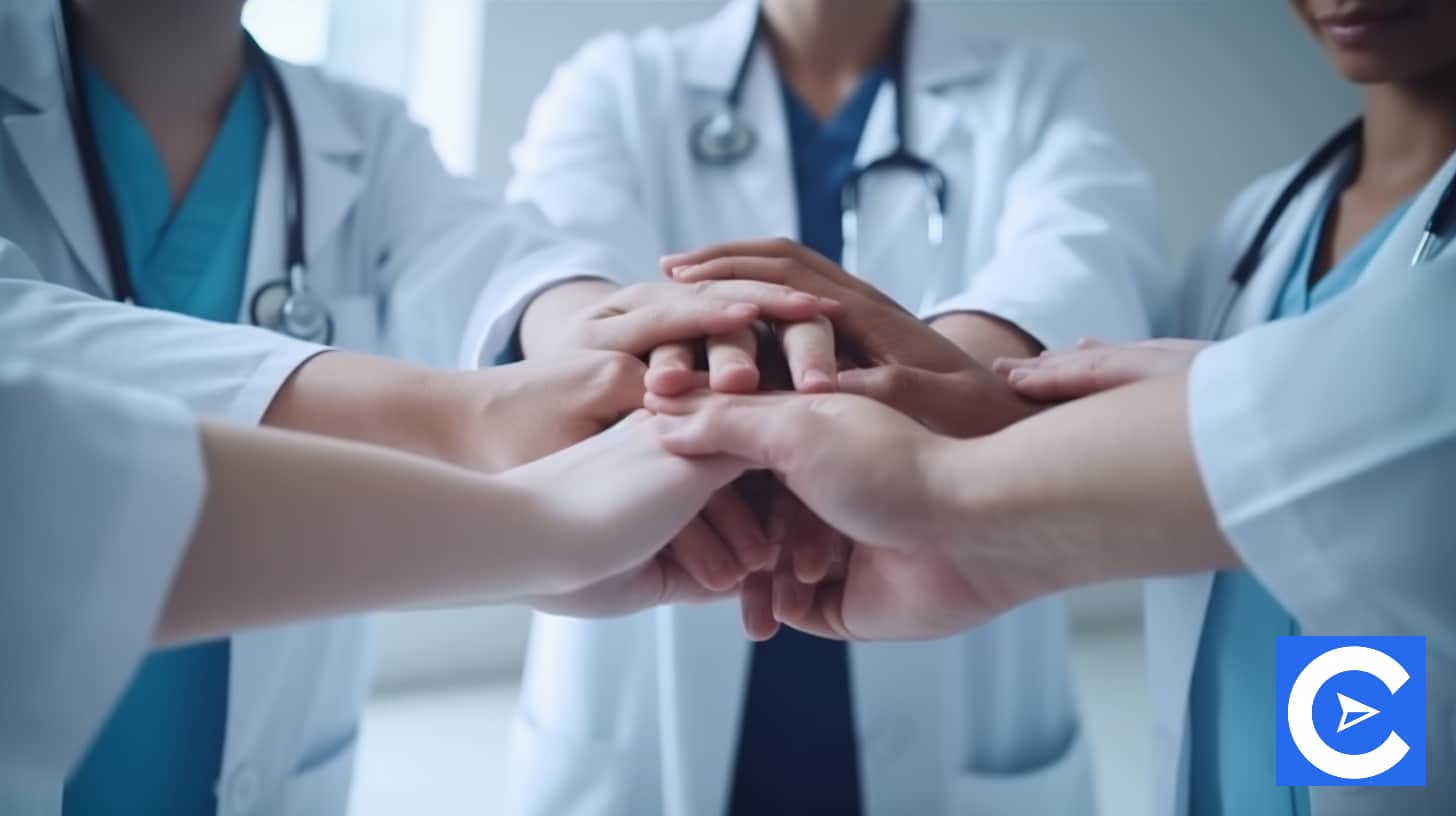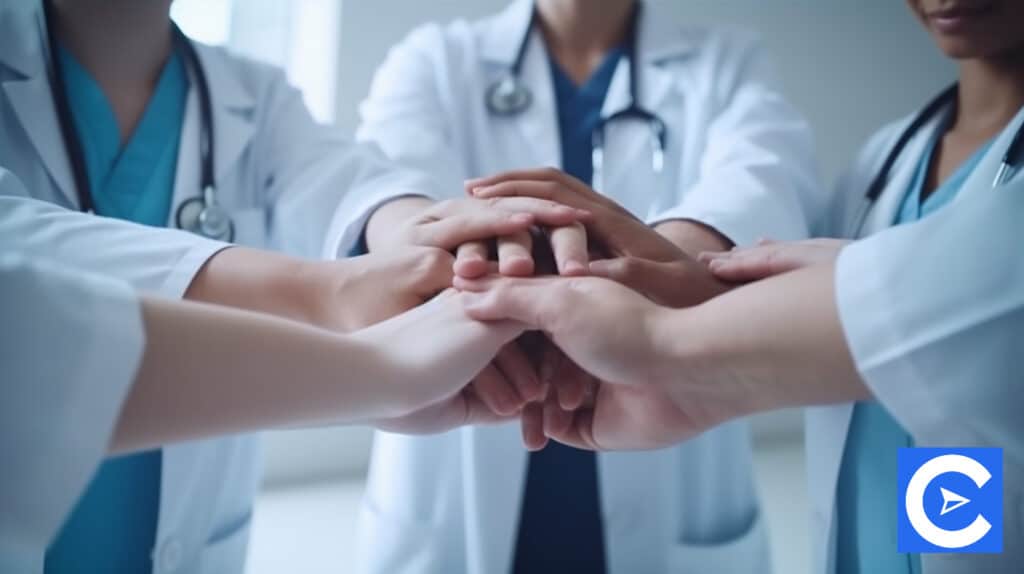 We have already established that the NP is a specialty under the APRN.
However, the two concepts have different specialties that we'll dive into to make the discourse clearer.
Specialties for Advanced Practice Registered Nurses:
Clinical Nurse Specialist (CNS)
CNSs are engaged in every nursing activity; they're involved in every facet of health care services.
Apart from diagnosing patients, they also conduct assessments in the workplace to ensure no one is dropping the ball.
Thus, this is a viable career path for research-inclined Nurses.
It's also ideal for educators and consultants in this specialty.
Certified Registered Nurse Anesthetist (CRNA)
CRNAs administer anesthesia and monitor patients' vital signs.
This nursing specialty needs detailed attention because patients need thorough care during surgery.
Hence, CRNAs are the highest earners in the industry.
According to the Bureau of Labor Statistics (BLS), they make an average of $183,580 per annum.
Certified Nurse-Midwife (CNM)
CNMs help pregnant women and stay through to a few weeks after delivery.
They conduct diagnostic tests, enlighten pregnant women on breastfeeding and childbirth, and observe fetal development, among other tasks.
If you're passionate about women's reproductive health, this specialty is the best for you.
Nurse Practitioner (NP)
NPs have an extensive scope of practice in the health care system.
Depending on their state, they may prescribe medicine and practice independently.
NPs' roles are similar to primary care providers—enlightening patients on disease prevention, providing primary care, and diagnosing illnesses.
Nurse Practitioner Specialties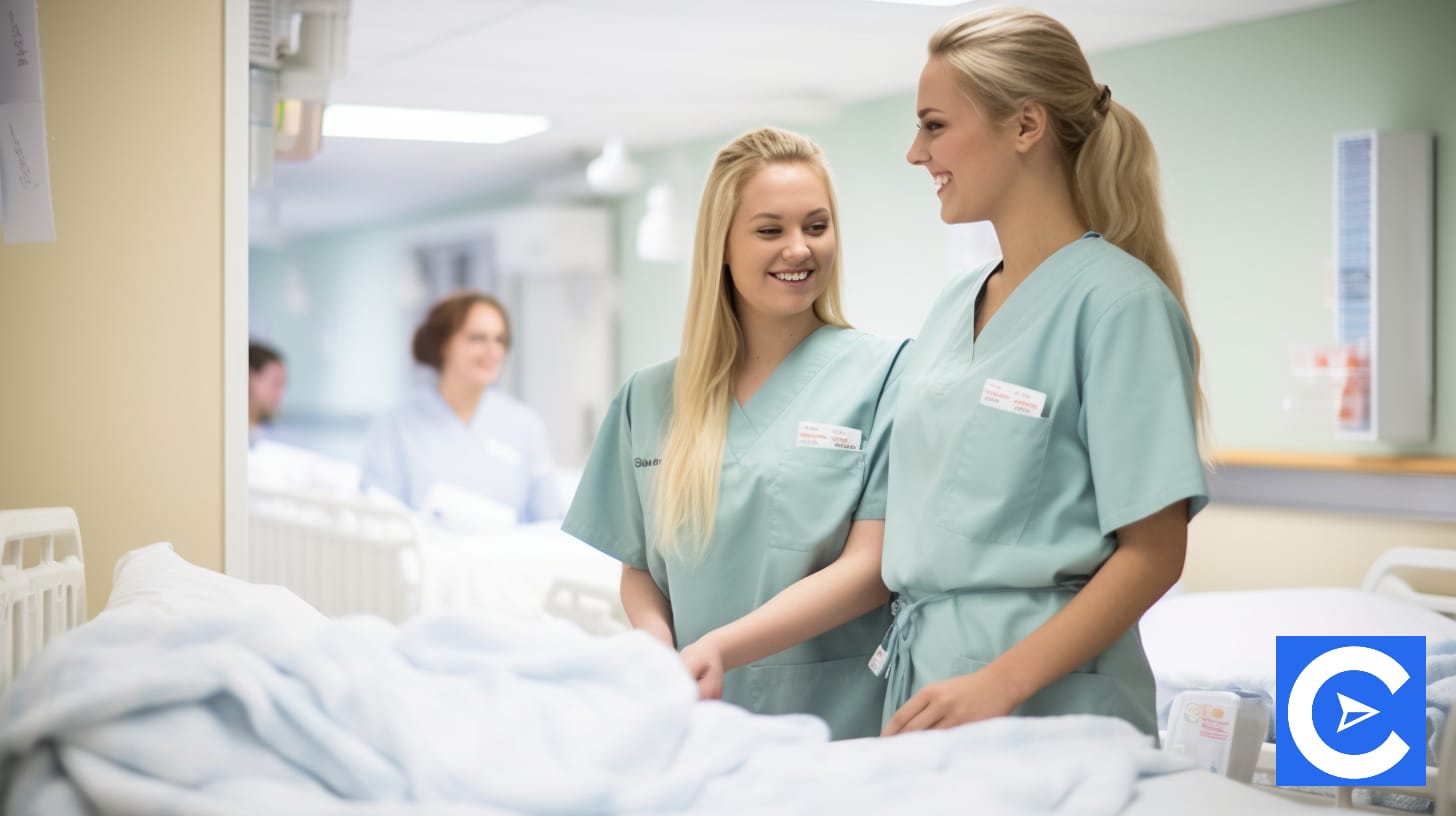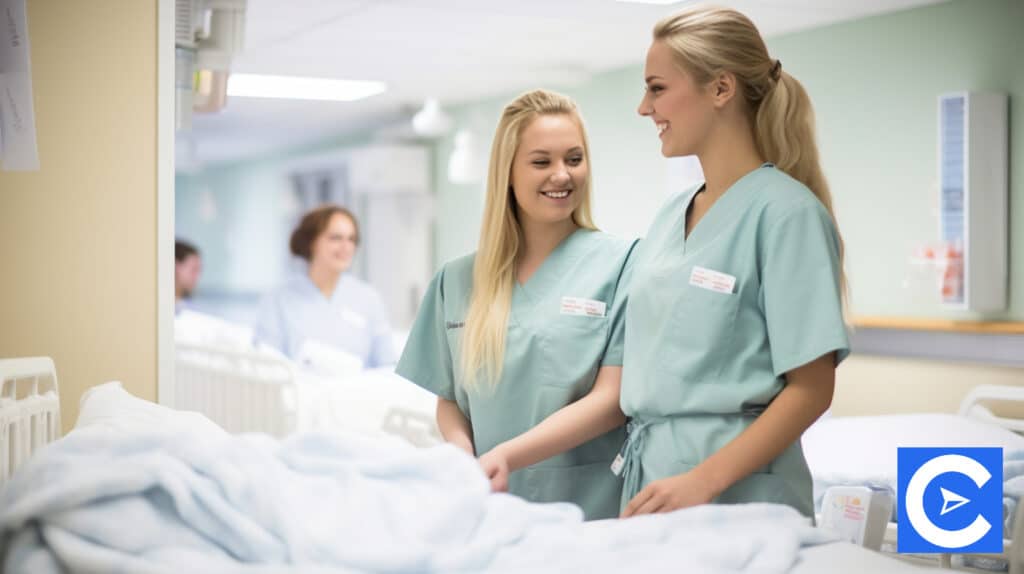 Acute Care Nurse Practitioner (ACNP)
ACNPs specialize either in pediatric acute care or adult-gerontology acute care.
ACNPs provide hasty help to patients needing their immediate attention.
Family Nurse Practitioner (FNP)
According to the American Association of Nurse Practitioners (AANP), 70% of NPs were FNPs in mid-2021.
FNPs provide health care services to patients of all ages, ranging from routine checkups to specific pain management.
APRN FNPs serve a whole family; thus, it's difficult for them to run out of jobs.
Some people have also raised the APRN vs FNP debate, but there's nothing worth arguing about because the FNP is a sub-specialty of the APRN.
Once you know the APRN meaning, you'll see the need not compare it to any other specialty nursing specialty.
Psychiatric Mental Health Nurse Practitioner (PMHNP)
PMHNPs evaluate their patients' mental health, initiate the appropriate treatment plans, and diagnose ailments.
According to the BLS, although a demanding NP specialty, Mental Health Nurses are one of the best paid in the industry.
Women's Health Nurse Practitioner (WHNP)
WHNPs are primarily concerned about women's well-being.
They're an essential part of women's gynecological and reproductive health through checkups and preventive services.
Pediatric Nurse Practitioner (PNP)
Pediatric Nurses treat acute and devastating diseases in children and young adults.
They work in schools, clinics, and pediatric offices.
Scope of Practice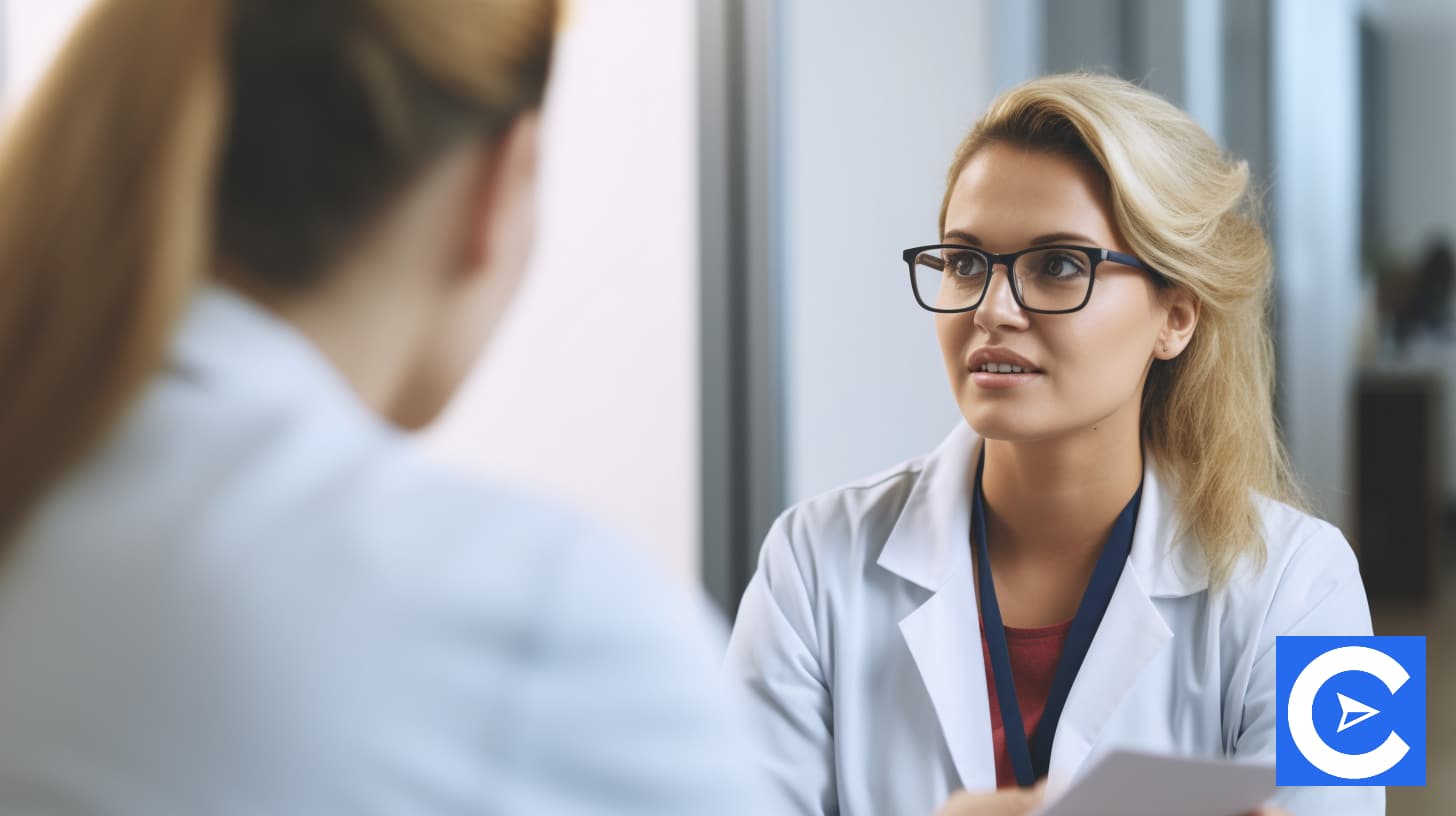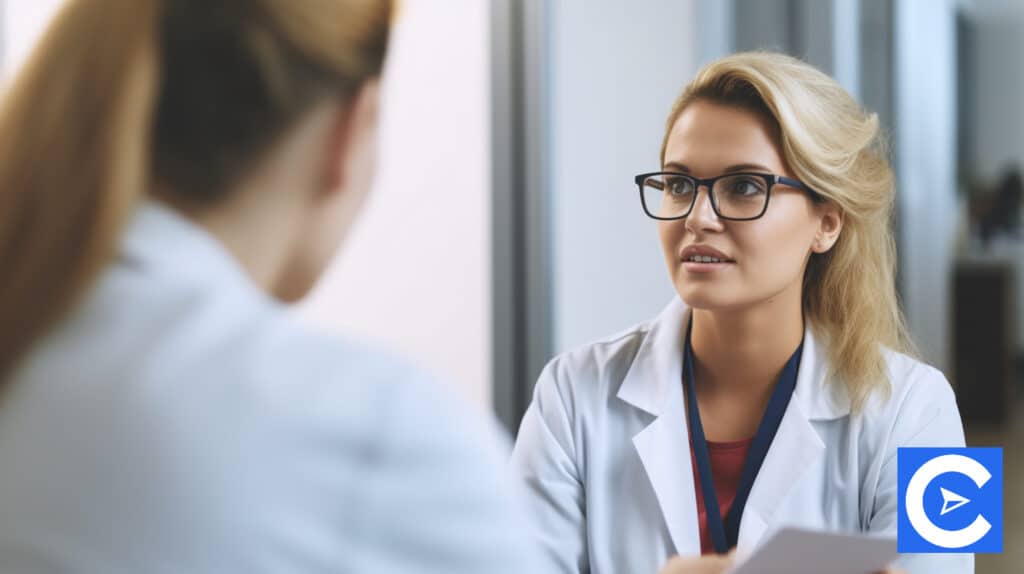 The APRN Nurse Practitioner discourse will be incomplete without mentioning the limit of their responsibilities.
Each APRN has its unique scope of practice, but most states allow them to conduct diagnostic tests, offer preventative services, and treat all forms of illnesses.
Some APRNs, NPs inclusive, can obtain prescriptive authority to prescribe medications and work independently.
However, an APRN Nurse prescribing medication must be highly skilled and knowledgeable.
APRN medical practitioners work in diverse settings such as surgical centers, long-term care facilities, clinics, hospitals, and patient's homes, depending on their condition.
Continuing Education Requirements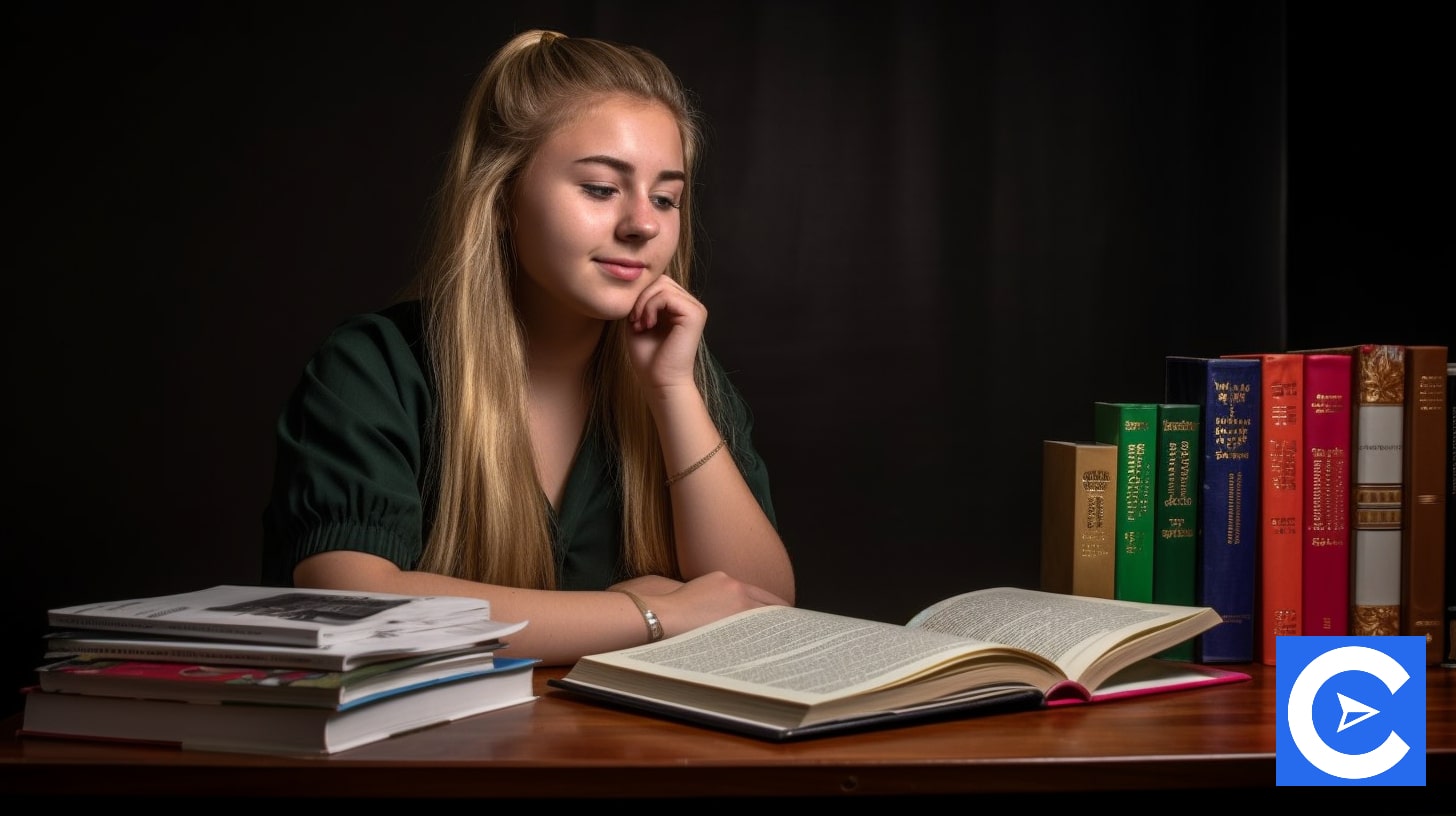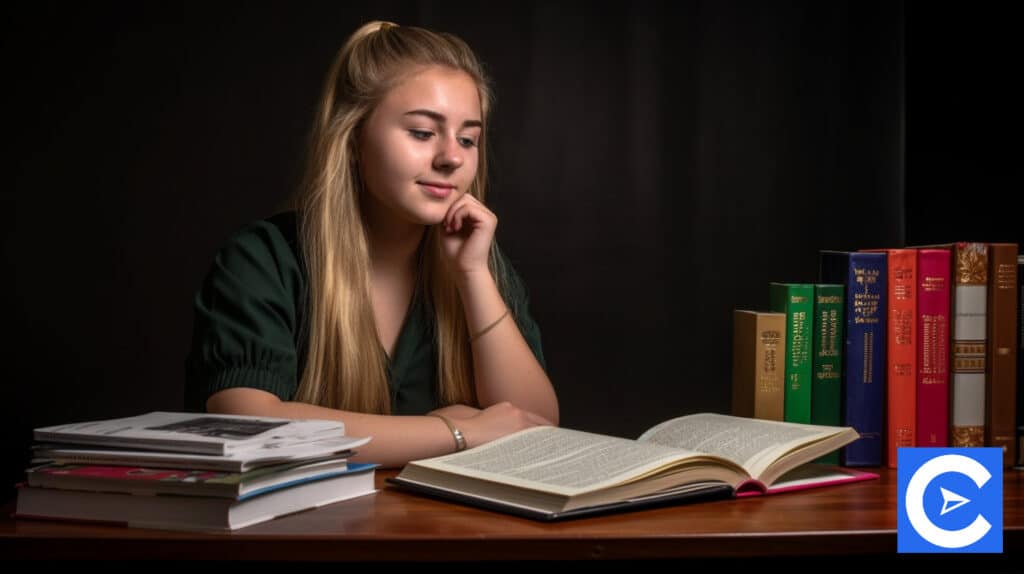 Your job doesn't end after becoming an Advanced Practice Registered Nurse Board Certified (APRN-BC); you should regularly renew your APRN and NP certifications to keep them active.
Most certifying bodies expect you to renew your APRN credentials every 5 years.
You must engage in continuing education or clinical practice to recertify, depending on the guidelines of your professional organization.
If you want to proceed with APRN schooling after your MSN, the DNP is the next hurdle to cross.
DNP programs take you a step above the MSN APRN and train you for more specialized consultancy, research, and education roles.
It doesn't matter your plans; a doctoral program makes you a respected leader in APRN nursing.
Conclusion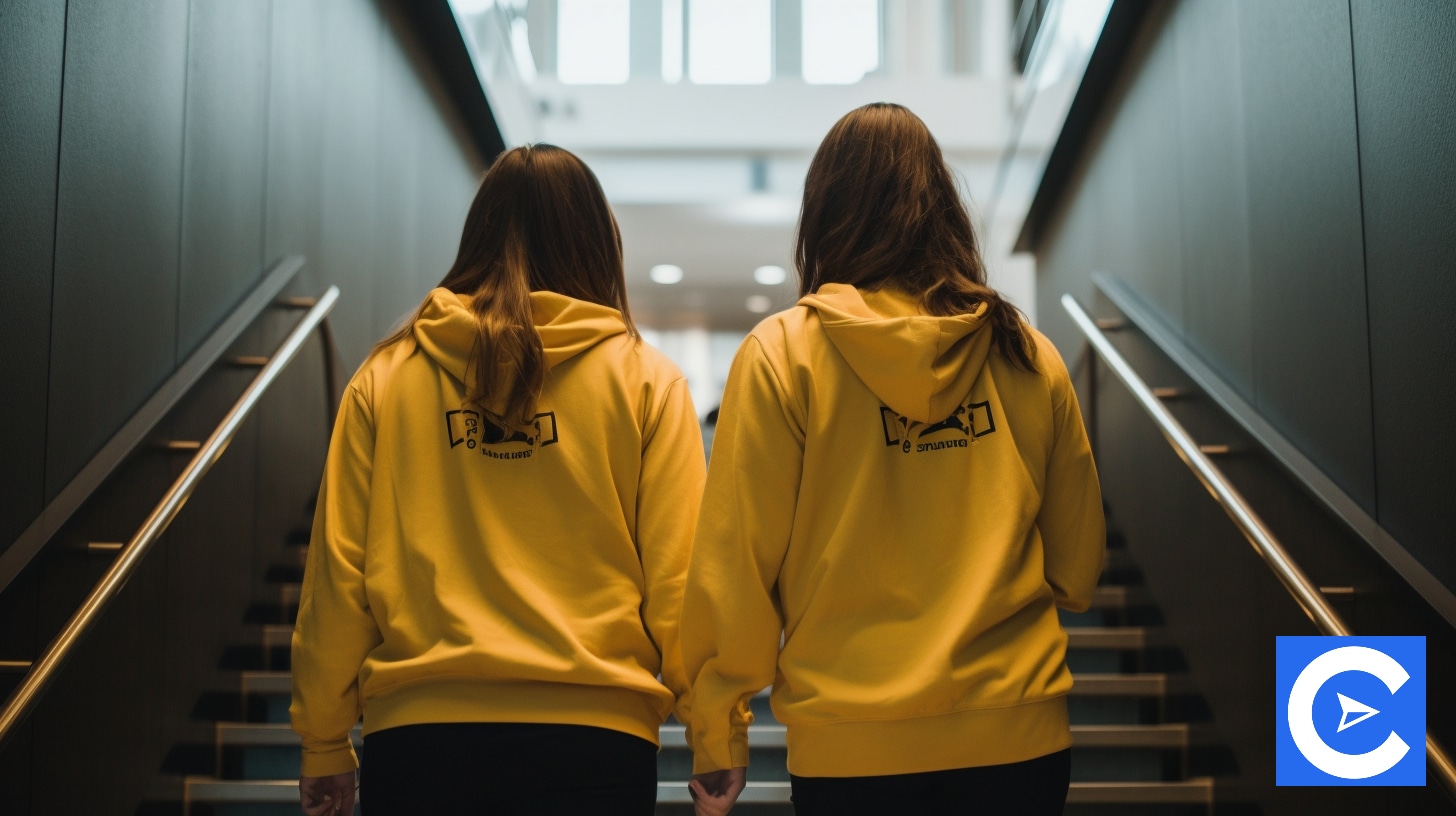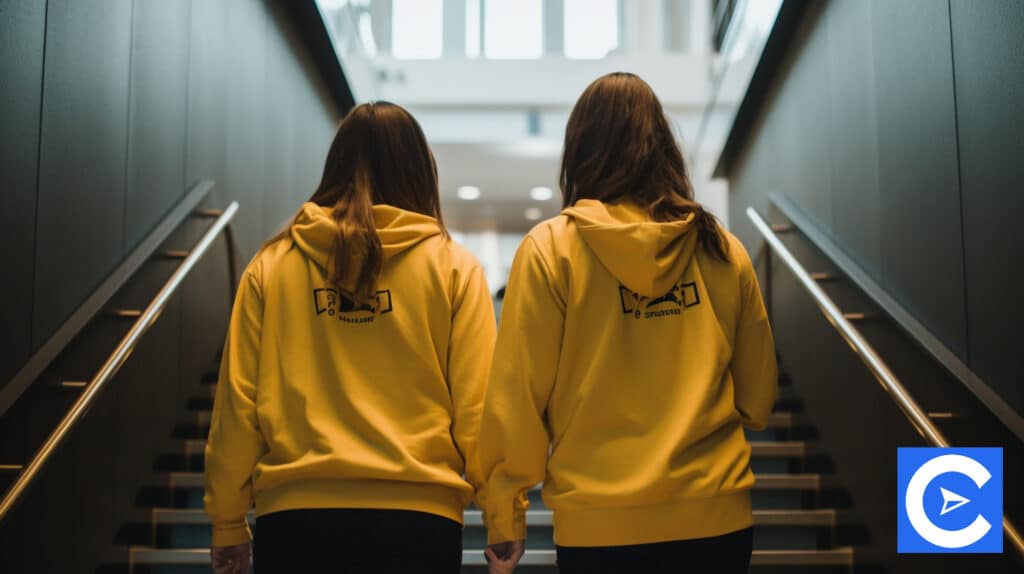 Through our masterful and insightful presentations, we've laid to rest the needless debate between two related concepts.
We argued that every NP is an APRN, but not all APRNs are NPs.
Apart from giving the APRN definition, we elaborated on the specialties under the NP and APRN.
While the APRN has four core specialties, the NP has more than 15.
Other specialties under the NP that we didn't mention are Oncology Nurse Practitioner (ONP), Adult-Gerontology Nurse Practitioner (AGNP), and Emergency Nurse Practitioner (ENP).
If you want more referrals and recognitions, pick a specialty and be skilled at it, and with time, you'll become a cynosure of all eyes in the industry!
As we drop the curtain on this discourse, you should also know ARNP's meaning to bolster your understanding.
"ARNP" means Advanced Registered Nurse Practitioner.
Some people use it as the alternate form of Advanced Nurse Practitioner abbreviation.
FAQs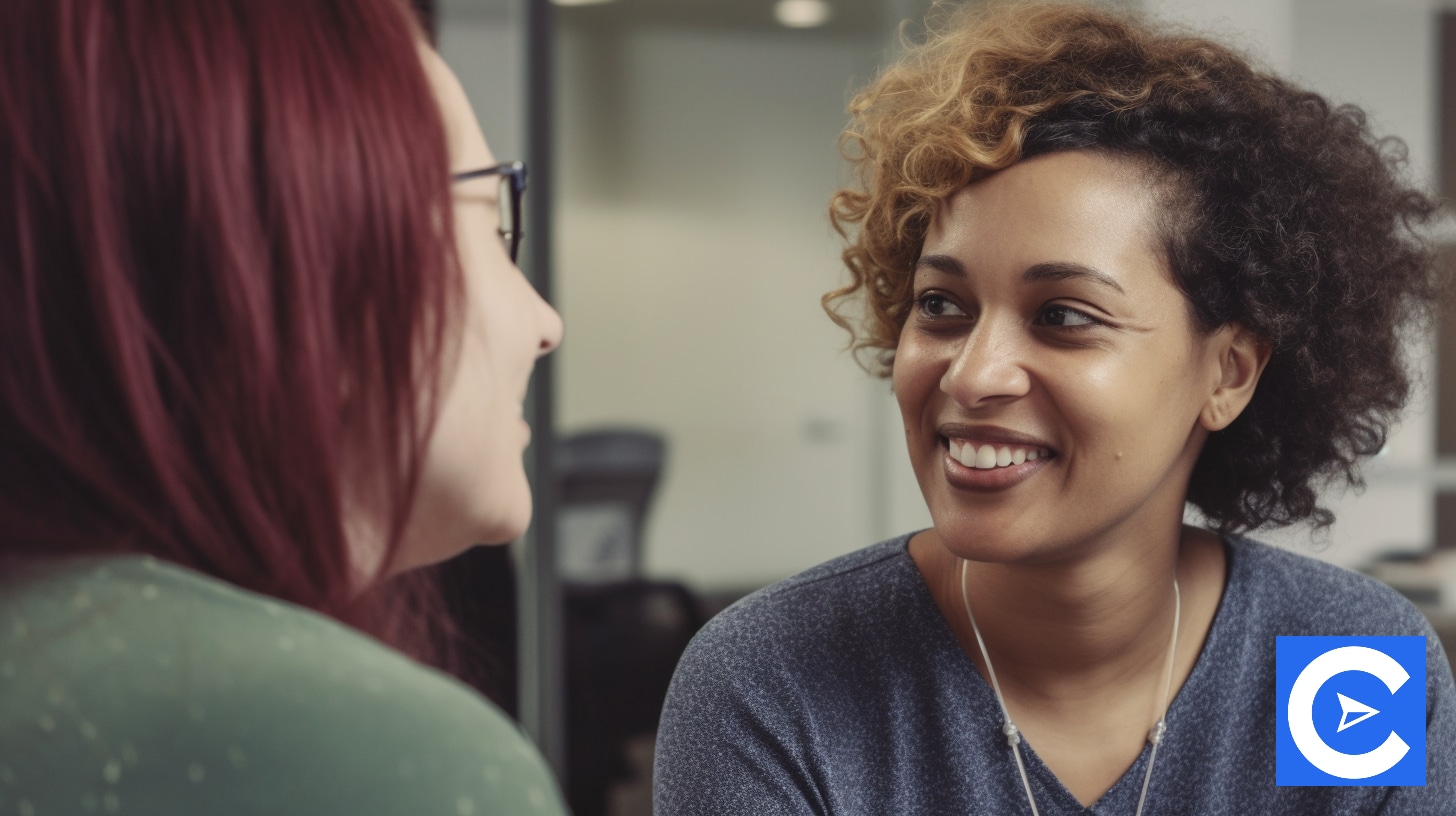 Can APRNs prescribe medication?
APRNs with prescriptive authority can prescribe medicines to patients without restrictions. However, CNMs and NPs are the APRNs usually authorized to prescribe medications. Controlled substances are also included in the medicine they can prescribe. Not all states give prescriptive authority to APRNs.
Can a Nurse Practitioner do surgery?
Skilled and versatile NPs can conduct minor invasive treatment procedures, but they can't do complex surgical operations. However, an NP can do surgery-related tasks such as giving suction, mounting laparoscopic cameras, suturing wounds, and opening surgery spots. They work cooperatively with Surgeons during surgery.
Is an APRN as good as a Doctor?
APRNs have different and well-defined roles in the healthcare sector—they don't often perform the same roles as Doctors. APRNs are skilled Nurses and not usually busy as Doctors; hence, they're ideal for preventative treatment plans. Thus, there's no debate about who's better between a Doctor and an APRN.
What can an MD do that an NP cannot?
NPs working in a non-compact state can't diagnose, prescribe medications, or initiate treatment plans without a Physician's supervision. However, a medical Doctor can perform all these functions without anyone's supervision in every state. Hence, this answers the question: "What are the credential differences between an APRN and MD?"
Are APRN Doctors?
APRNs are skilled and versatile Nurses playing leadership and specialized roles in their work settings. They work according to the scope of practice as stated in their license; they only perform nursing roles. Hence, APRNs aren't Doctors. MDs can prescribe medications without restrictions, but APRNs need approval for such.
Is nursing school harder than medical school?
No, medical school is more demanding and energy-sapping than nursing school. Apart from the tedious admission process, the work volume and clinical requirements in medical school are more than at nursing school. Medical school is more detailed-oriented.
Is a Nurse Practitioner as good as seeing a Doctor?
It depends on your ailment; if you seek preventative medical services, you can see an NP because they're more accessible and responsive than MDs. However, if you live in a restrictive state where an NP can't diagnose and prescribe medications without a physician's supervision, it's advisable to see a Doctor.
Why are Nurse Practitioners better than Doctors?
NPs are more flexible and easier to book an appointment with. If an NP has prescriptive authority and is renowned in their specialty, it's advisable to use their service rather than a doctor who can't fix you quickly.
What is the difference between an APRN and an MD?
Essentially, every medical doctor can diagnose, prescribe, and treat patients without anyone's supervision, but some states require direct Doctor's supervision for APRNs to prescribe medicine and treat patients. A Doctor receives a more extensive and demanding education than an APRN.
Do you call an APRN Doctor?
You can't call an APRN a Doctor because they're Nurses. APRNs and MDs don't receive the same education and credentials. While the Medical Doctor's Board licenses Doctors, the Nursing Board endorses APRNs. Hence, an APRN isn't equal to a Doctor!
References