Welcome to the most descriptive article on MSN CNL programs!
This guide gives a breakdown of the requirements, courses, and the best university programs and offers a few tips on CNL programs online.
Reading this article to the end will give you all the details you need to pursue an MSN CNL program.
We cover the following:
MSN CNL Programs: Requirements/ Admission Requirements and Coursework
The Best MSN CNL Programs
Online programs
What to look out for in an MSN CNL Program
Keep reading to find out more!
MSN CNL Programs Introduction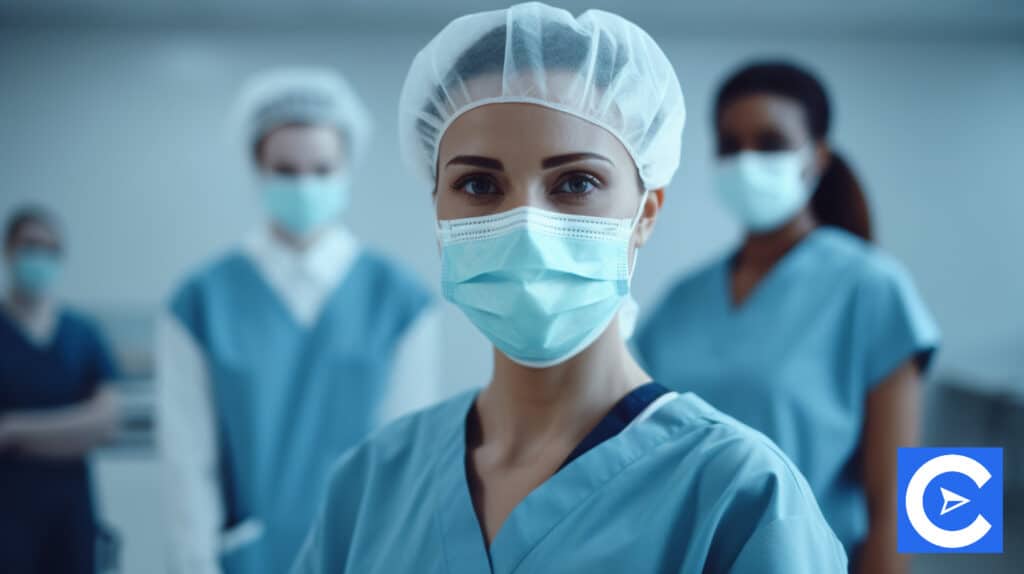 The Clinical Nurse Leader role is a relatively new profession in nursing.
The profession was initiated in 2003 by the American Association of Colleges of Nursing (AACN).
The CNLs have been a much-needed innovation in the nursing world.
This certificate is designed for General Practice Nurses who want to specialize and learn about new advancements within healthcare delivery systems, safety protocols, or quality assurance measures.
The American Association of Critical-Care Nurses (AACN) defines a "clinical microsystem" as an individual patient care team that includes Nurses, Nurse Practitioners, or Certified Counselors who collaborate with other health professionals to provide comprehensive healthcare for individuals.
The journey to becoming a licensed CNL begins with earning your Bachelor of Science in Nursing (BSN) degree and attaining licensure as an RN.
You could then enroll for the Master's Degree specializing in Clinical Nurse Leadership.
Graduates of CNL master's programs can sit for the Commission on Nurse Certification (CNC) CNL exam and hope to be certified as a Certified Nurse Leader.
Those who pass this rigorous test are granted entry into an elite club, earning them invaluable recognition within their communities while providing proof that they're top-notch at what it takes not just now but always!
CNLs can also be Registered Nurses who completed their initial licensure training in an Associate Degree in Nursing (ADN) program or a hospital-based nursing diploma program.
They have two options to choose from.
They can begin with a BSN and then progress to an MSN program for CNLs.
The other option is to enroll in a CNL-specific RN-to-MSN program, which may or may not include a BSN component.
The MSN CNL program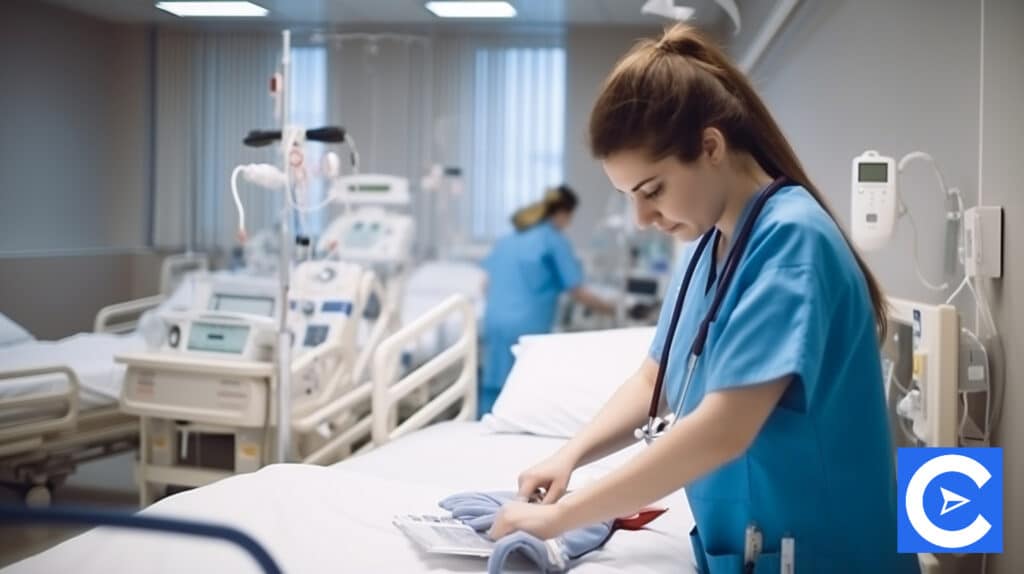 The training programs for CNLs are held in specialized MSN courses that follow the guidelines established by AACN.
These recognized educational opportunities will help candidates ensure they have learned everything necessary to become a successful Clinical Nurse Leader while meeting curriculum requirements set forth by peers within their profession through its Competencies and Curricular Expectations For Clinical Nurse Leader Education And Practice.
The MSN CNL program is a great way to get your nursing career off the ground – with 400 hours of supervised clinical experience and coursework in these areas:
Clinical leadership for patient-care practices and delivery
Evaluation and improvement of point-of-care outcomes, including data and other evidence syntheses to evaluate and achieve optimal results
Design and implementation of evidence-based practices
Risk anticipation for individuals and cohorts of patients
Team leadership, management, and collaboration with other health professional team members
Information management and information systems and technologies to improve healthcare outcomes
The AACN is always looking for ways to help Nurses be the best.
That's why they maintain a database of Eligible CNL Programs so that when you're searching through their site, you are sure that the program meets the organization's curricular guidelines.
Prerequisites/ Admission Requirements
The requirements for an MSN to become a Clinical Nurse Leader are often the same as in other advanced nursing programs.
Usually, colleges, universities, and other nursing institutions will enroll candidates who:
Has enrolled and completed an associate's degree or bachelor's degree in nursing from a regionally accredited institution
Holds a current and valid RN license
Has fulfilled RN clinical experience of at least one year
A baseline undergraduate GPA usually lies between 2.75 to 3.0. Candidates whose GPA is not strong may opt for schools that seek GRE or GMAT scores
Letters of professional/academic reference
If you're looking to give your application the best chance of being accepted, you must show off your experience with CNL-related work.
This includes anything from working on quality improvement projects and integrating research into practice to implementing patient safety measures – so be sure not just list qualifications related exclusively to clinical care!
Courses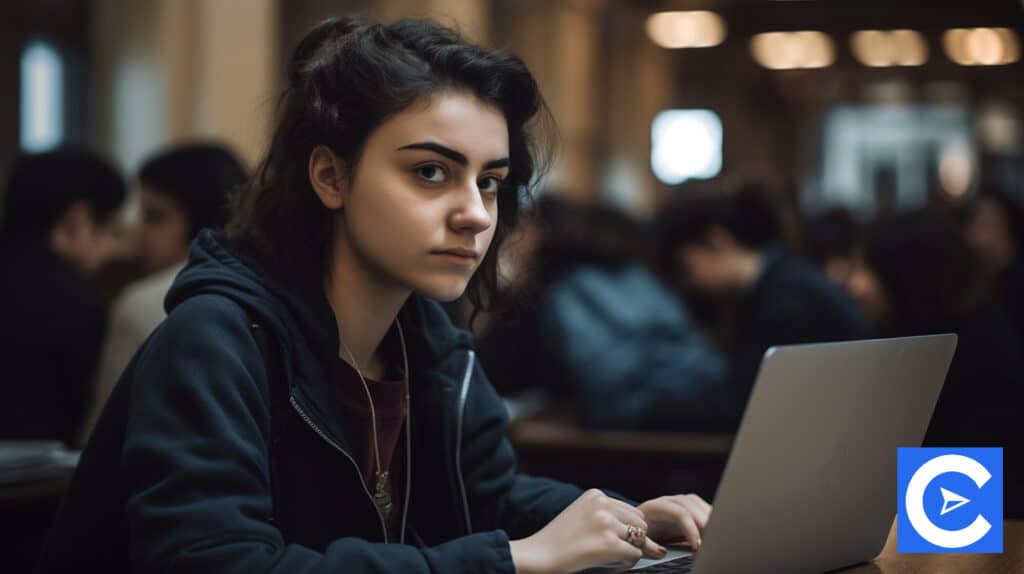 CNL programs want to prepare you for your certification.
They match the coursework with AACN's Competencies and Curricular Expectations for Clinical Nurse Leader Education and Practice and AACN's Recommended CNL Practice.
This is an integral part of preparing students, as it helps them achieve their goals later on when they seek jobs or promotions within this field.
As such, your CNL classroom work will be split into three parts:
Core Courses: You will take at least three to five advanced clinical work and leadership training courses – these include evidence-based practice & research methods, advanced nursing practice, foundations of leadership, advanced nursing concepts & theory, etc.
Advanced Clinical Practice Courses: The students will take three courses in advanced pathophysiology, advanced pharmacology, and advanced health assessment – while these are the main courses in this domain, some institutions add a specialization in informatics
Concentration or Specialty Courses: The students will take at least three to four courses on CNL-related topics – the most popular domains under this category have cared environment management and clinical outcomes management – however, the topics covered vary widely – you can expect to cover healthcare policy, epidemiology & population health, quality & safety, healthcare systems, teaching law, regulation & ethics, healthcare technology, etc.
Take advantage of the many courses available at your school! You could specialize in rural healthcare or global public health.
Many CNL Programs also include thesis work, research projects, and other activities to help you become an even more effective advocate for those who need it most.
MSN Clinical Hours / Practicums
You will be able to put your skills into practice during the second half of the degree.
Most CNL Programs include ~400 clinical hours—that's what AACN calls "the magic number" (2017).
This minimum is lower than other advanced courses, but it still allows you to test out all that knowledge!
The American Association of Colleges of Nursing recommends 300 out of 400 hours spent in practice immersion experiences.
This is done under an experienced CNL or appropriate clinician/professional supervision.
This could be called an internship, capstone project, internship, or role immersion.
In other words, you may be looking at:
First Practicum/s: It is usually shorter than general clinical practicums – it is devoted to CNL skills or a clinical focus area such as contemporary issues in nursing, education & mentoring, etc.)
Final Practicum: This is a more extended immersion experience, and it is completed in a relevant healthcare setting – you could be working in an acute care facility, quality improvement department, etc. the appropriate activities might include the modeling & development of patient care plans, case management & service integration, assessment & evaluation of patient outcomes, unit & interdisciplinary team leadership, etc.
When you apply for an RN to MSN program, it is vital to ask about the organization's practices.
You may be interested in working with one particular setting or hospital unit, and they might have opportunities available at other locations throughout your program duration!
Most institutions may be able to arrange for you to work with one of their partner healthcare organizations.
The best MSN Clinical Nurse Leader programs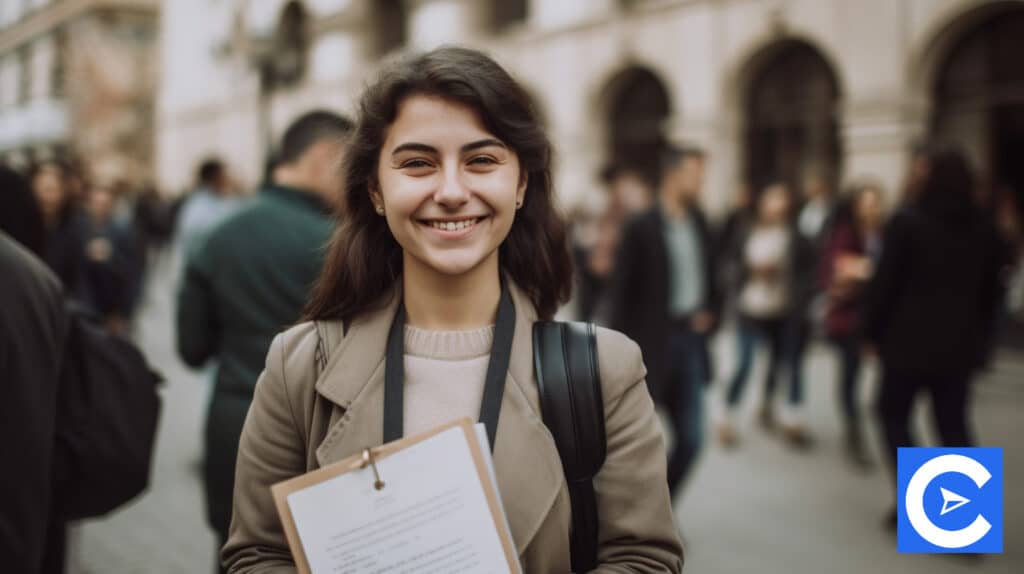 Augusta University – Augusta, Georgia
Program: Clinical Nurse Leader Online Program
Average Tuition payable: In-state students pay $5,144 per year, while out-of-state students pay $17,544.
AU's nursing program is designed for students who want to make an impact.
The two-year coursework is intended for successful Bachelor of Science in Nursing and Nursing degree graduates aiming to become Certified Nurse Leaders.
Courses are offered during the day.
The entire course includes classwork, lab simulations, and clinical hours.
The coursework covers the following domains:
Population health
Health care delivery models
Pharmacology and nutrition
Management of IT
Graduates of the program are eligible to sit for a nursing licensing exam.
They have also found employment working in both RN and CNL roles, which is an excellent sign that their education was worth it!
University of Texas Medical Branch – Galveston, Texas
Program: Master's Clinical Nurse Leader Online Program
Average Tuition Payable: In-state students pay $6,630 per year, while out-of-state students pay $16,867.
The University of Texas Medical Branch's Clinical Nurse Leader program is a 43-credit hour online course that prepares students to sit for CNC's CNL certification exam.
The institution's part-time program for students with one year of experience as an RN will teach them about structure and process.
It also provides insight into outcomes associated with these two aspects when providing patient care.
They train the students by covering courses such as:
Quality and Safety
Healthcare finance and economics
Health sciences
Role synthesis and integration
University of California – Los Angeles, California
Program: Master of Science in Nursing-Clinical Nurse Leader
Average Tuition payable: In-state students pay $11,502 per year while out-of-state students pay $26,604.
The UCLA School of Nursing has a top Master's Entry Clinical Nurse program that leads to the MSN, RN, and Public Health Nurse certification.
The UCLA nursing school is one of the best in America.
The largest universities are ranked by US News and World Report, which placed them at number three percent or better regarding education quality for Nurses.
The program is designed to provide a fast-track educational experience for those who have other undergraduate degrees.
By completing your coursework in just two years, it's easy enough to do this while working or going off on vacation!
Plus, our clinicals are completed under supervision at various locations around town.
So there is no need to be stuck behind closed doors all day long when there's nothing else outside anyway :).
They have partnered with various healthcare facilities, including Children's Hospital of Los Angeles and Cedars-Sinai Medical Center.
Rush University – Chicago, Illinois
Program: MSN Nursing Leadership Program: Clinical Nurse Leader (CNL)
Average Tuition payable: Both in-state and out-of-state students pay $34,654 per year
The Master of Science in Nursing at Rush University offers students the opportunity to specialize in their studies by earning a certificate focused on Clinical Nurse Leadership.
This program is designed for those who want an advanced understanding and ability to manage patient care, enabling them to become responsible Clinicians within direct-care environments such as hospitals or nursing homes.
Coursework covers many different topics, including:
Risk reduction
Health promotion
Improvement of point-of-care outcomes
The best part about this program is that experience in healthcare is not a mandatory requirement for admittance into the CNL program.
The program is a two-year, part-time directing degree that can be completed online.
The coursework offers valuable insight into how healthcare professionals work in an environment where patient care comes first!
Graduates find employment with companies that prioritize superior patient outcomes as their top priority.
Georgetown University – Washington, DC
Program: Clinical Nurse Leader Master's Degree
Average Tuition Payable: $47,880 per year
The School of Nursing and Health Studies at Georgetown University is the perfect place for those who want hands-on experience in their field.
The Clinical Nurse Leader MSN program features coursework with on-campus learning experiences, giving you access to all that this university offers!
If you're looking for a quick way to get your degree, look no further than this accelerated program.
Just 24 months of study and completion will render respondents eligible for NCLEX-RN and the AACN-CNL certification exams.
Instilling a passion for health care in students is the goal of our faculty and instructors.
With an immersive final semester, you'll be able to gain valuable field experience that can't wait until after graduation!
South Dakota State University – Brookings, South Dakota
Program: Master of Science in Nursing (MSN) – Clinical Nurse Leader (CNL)
Average Tuition payable: In-state students pay $7,553 per year, while out-of-state students pay $14,521.
The Clinical Nurse Leader Specialization within the MSN program at South Dakota State University will help you advance your career and take on new challenges.
The program is flexible and can be completed in four years, with most coursework taken online.
The opportunity to demonstrate leadership abilities sets CNL students apart from other college graduates looking for employment.
With over 400 clinical hours under their belt, these future leaders will have had plenty of time and space in which they can show off those strengths as well!
The program's courses cover various domains, including:
Pathophysiology across the lifespan
Health promotion and disease prevention
Health operations and financial management
The University of Iowa – Iowa City, Iowa
Program: MSN-Clinical Nurse Leader
Average Tuition Payable: In-state students pay $9,427 per year, while out-of-state students pay $28,163.
The University of Iowa is a top-tier institution that offers an innovative program for aspiring Clinical Nurse Leaders.
The curriculum aligns with the guidelines set by AACN, and classes are intentionally kept small so students can get personal attention from faculty members who have decades' worth of experience working in hospital environments across America!
The course duration for students enrolled for part-time study usually lasts three years only.
The program's courses cover various domains, including:
Clinical data management and evaluation
Applied epidemiology
Healthcare infrastructure and informatics
The course provides students with 490 hours of hands-on experience in the field, giving them a solid foundation for their future work.
Online MSN CNL programs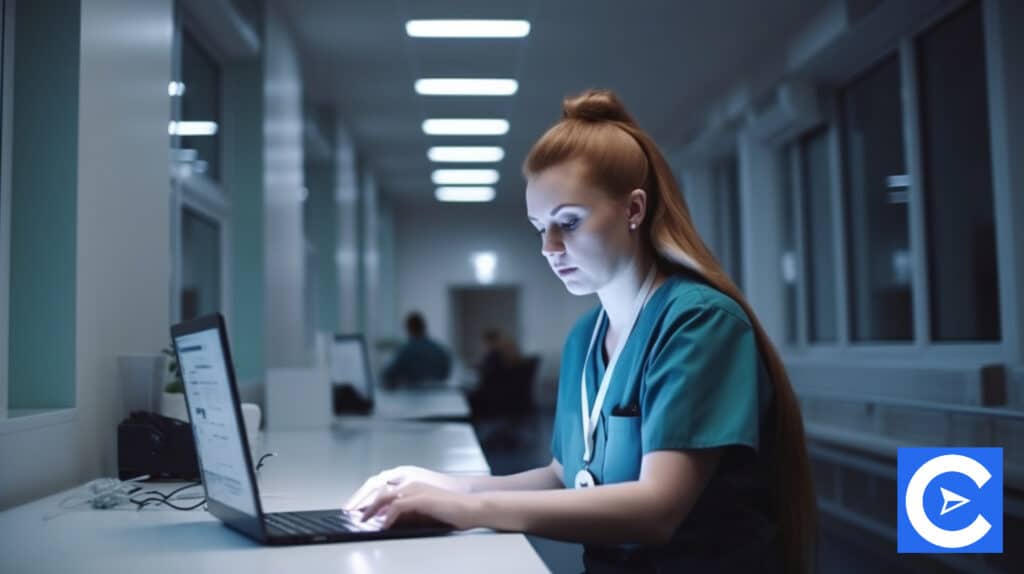 To become a successful CNL, you don't have to go for physical classes to get advanced practice training.
Many schools still offer an Online RN-to MSN degree program in Clinical Nurse Leadership and will help get your career off on the right foot by allowing for further learning while still working towards an advanced profession!
Most CNL distance learning programs follow a basic organization which includes:
Undergraduate Phase: To earn your degree, you must first pass courses with high enough grades – these undergraduate-level classes are almost always offered online so that the student can work while studying
Graduate Phase: Though you can take all of your standard courses online, be aware that to graduate from an MS or MLS program with this degree type requires ~400 clinical hours
Practicums are usually available where they're offered and should be supervised by licensed professionals like CNLs preceptors.
Worth noting is that some programs will expect you to visit the campus at least once before graduation.
What to look out for in an MSN CNL program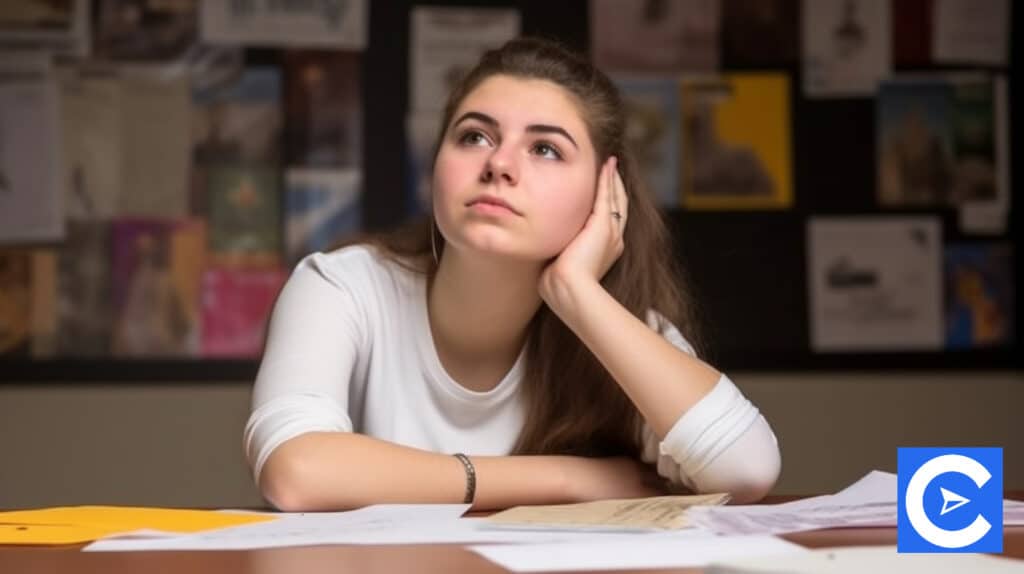 Are you considering a career in nursing?
A Master of Science in Nursing (MSN) direct-entry program could be the perfect fit for you.
But with so many programs to choose from, how can you know which one is right for you?
Here are a few key factors to look for when narrowing down your options:
First, consider the length of the program.
Full-time students can typically complete an MSN program in two to three years, while part-time students may take four or more years.
Whichever route you choose, make sure the Commission accredits the program on Collegiate Nursing Education (CCNE) or the National League for Nursing Accreditation Commission (NLNAC).
These accreditations are essential for licensure and employment after graduation.
Next, think about what type of Nurse you want to be.
Do you want to work in a hospital setting, or would you prefer to work in a community health clinic?
MSN programs specialize in various nursing fields, so it's essential to find one that aligns with your interests and goals.
It would help to consider whether you want to pursue a degree with a clinical or non-clinical focus.
Clinical programs will prepare you to provide direct patient care.
Third, make sure the program has experienced faculty who can provide you with the knowledge and skills to succeed in your career.
Finally, choose a program that fits your schedule and lifestyle.
There are many online and evening programs available, so you should be able to find one that meets your needs.
Conclusion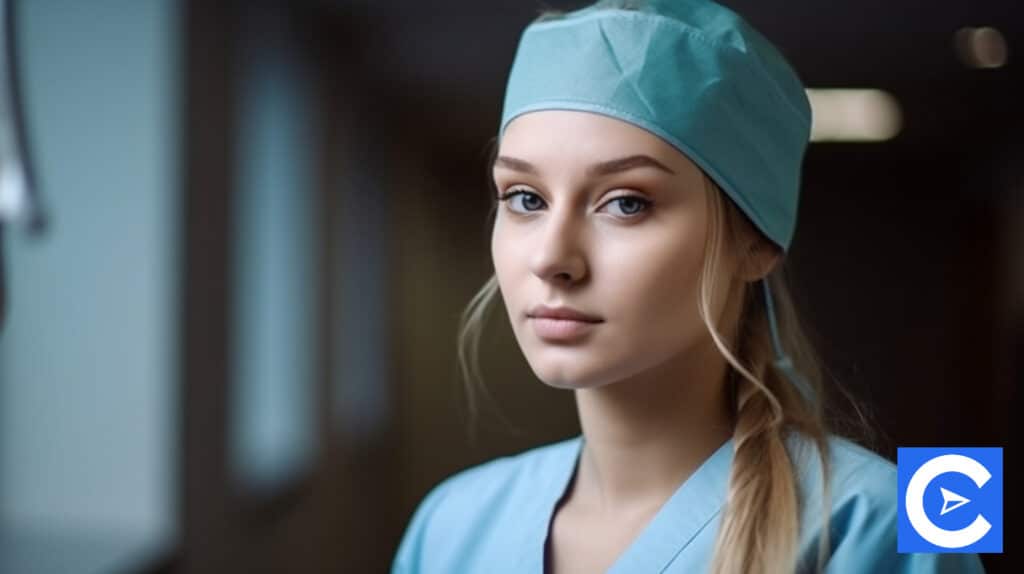 The Master's level Clinical Nurse Leader (CNL) program will help you improve patient care quality and make it easier for professional Nurses to thrive in today's healthcare system.
The CNL role has been shown through current evidence-based practices, improving outcomes, and elevating current best practices while enhancing both staff members' clinical identity and microsystem level change agent/leader skills required by this position if desired!
Frequently Asked Questions (FAQs)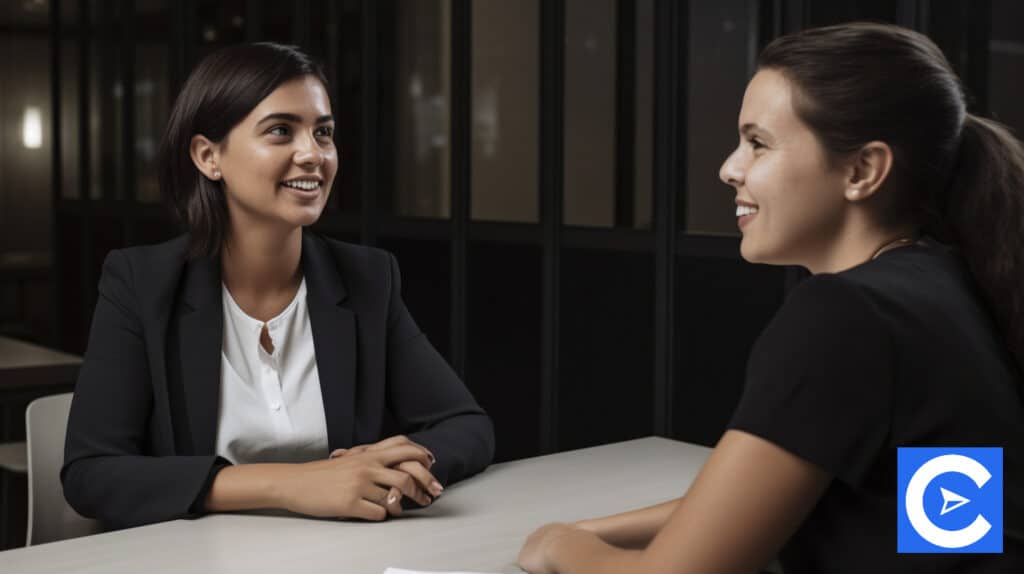 What are the CNL essentials?
The CNL essentials are a set of knowledge, skills, and abilities that Nurses need to be successful.These include patient-centered care, evidence-based practice, quality improvement, teamwork and collaboration, and professional communication. In addition, CNLs must be able to advocate for patients and families and provide leadership at the point of care.
What is CNML in Nursing?
The CNML credential is granted by the American Nurses Credentialing Center (ANCC). The credential can be earned by Nurses who have completed a master's or doctoral degree in nursing with a focus on nursing management. This is one way for Nurses to demonstrate their commitment to excellence in nursing leadership.
Which are the best online Nursing Leadership and Management programs?
Clinical Nurse Leader programs online come highly recommended. Worthwhile mentions for nursing students include Augusta University, University of Texas, Washburn University, University of Central Arkansas, and Montana State University. These universities have the infrastructure and systems to cater to online students.
What is the job of the American Association of Colleges of Nursing?
The American Association of Colleges of Nursing (AACN) is the national voice for baccalaureate and graduate nursing education. AACN works to establish quality standards for nursing education, promote excellence in nursing research, and shape health policy.
Is CNS the same as CNL?
They are two very different roles. A CNS is an RN who specializes in a certain area of nursing, such as Pediatrics or oncology. A CNL is a type of Nurse Manager with a bachelor's or Master's degree in nursing, as well as experience working in a leadership role. 
Is the Charge Nurse a CNL?
CNLs are prepared to assume roles in nursing administration, research, and education. They possess the knowledge and skills necessary to provide high-quality patient care and to improve the overall efficiency of the health care system.  The Charge Nurse does not need to be a CNL but may benefit from CNL.
Is there a difference between a Clinical Nurse Leader and a Clinical Nurse Manager?
Yes! First, CNLs focus on leading interdisciplinary teams while CNMs focus on managing all aspects of patient care. Second, while CNMs may have a Bachelor of Science in Nursing (BSN), CNLs typically have a Master of Science in Nursing (MSN) or a Doctor of Nursing Practice (DNP).
References