You are welcome to another educational article on schools offering Midwifery programs!
This article will look at various Midwifery schools and their programs, admission requirements, costs, etc.
At the end of this piece, you will learn about the best Midwifery schools, the program coursework, and how to enroll.
This article shall discuss the following:
Midwife programs – An Overview
Types of Midwifery Programs
Admission Requirements
Duration and Costs
Top Schools of Midwifery
So let's continue!
Midwife Programs – An Overview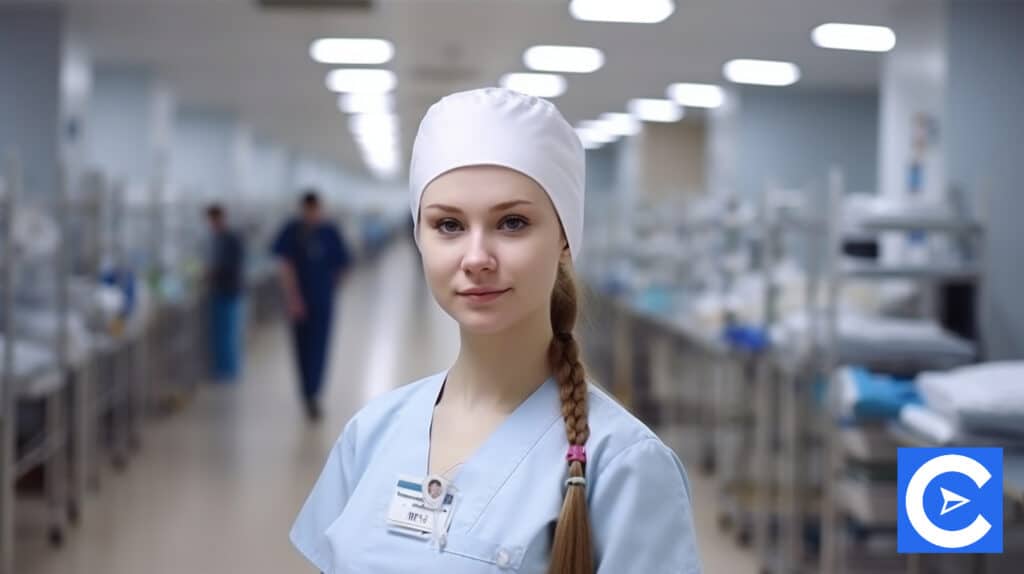 Education is the key characteristic that distinguishes a Certified Nurse Midwife from other midwives, many of whom are not Registered Nurses.
A Certified Nurse Midwife has completed additional coursework.
There are a few distinct paths that one can take to earn a Master of Science in Nursing degree with a Midwifery specialization, depending on the amount of education that one currently possesses.
These paths fall into two categories: traditional and online.
Before continuing your education, you should prioritize investigating the degree to which the schools and programs in question have been accredited by ACME.
Making these findings is of the utmost importance since candidates who have completed programs at a college of nursing that is not recognized will not be eligible to take the CNM certification exam.
Types of Midwifery Programs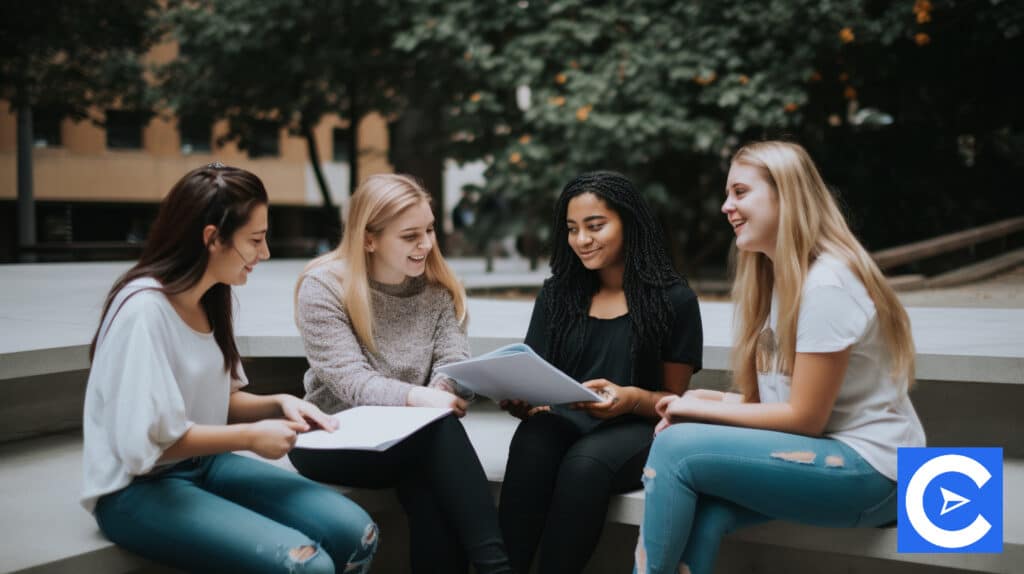 The many different types of programs include the following categories:
Accelerated BSN-to-MSN
Nurses who have previously received a bachelor's degree in a subject area not related to nursing can enroll in a fast-track program that satisfies the BSN requirements.
Prospective Midwives can obtain the academic instruction and hands-on clinical experience required to become Certified Nurse-Midwife through these programs.
MSN Program
To become a Certified Nurse-Midwife, one must first obtain a Bachelor of Science in Nursing (BSN) degree.
Following that, one must enroll in a Midwifery program, which will provide them with the additional knowledge, experience, and specialized training necessary to become Certified Nurse-Midwives.
The typical length of time needed to finish a program is twenty-four months.
Post-Graduate Certificate
Licensed Nurses who hold a Master of Science in Nursing degree can continue their education to sit for the CNM certification exam.
Online Midwifery Programs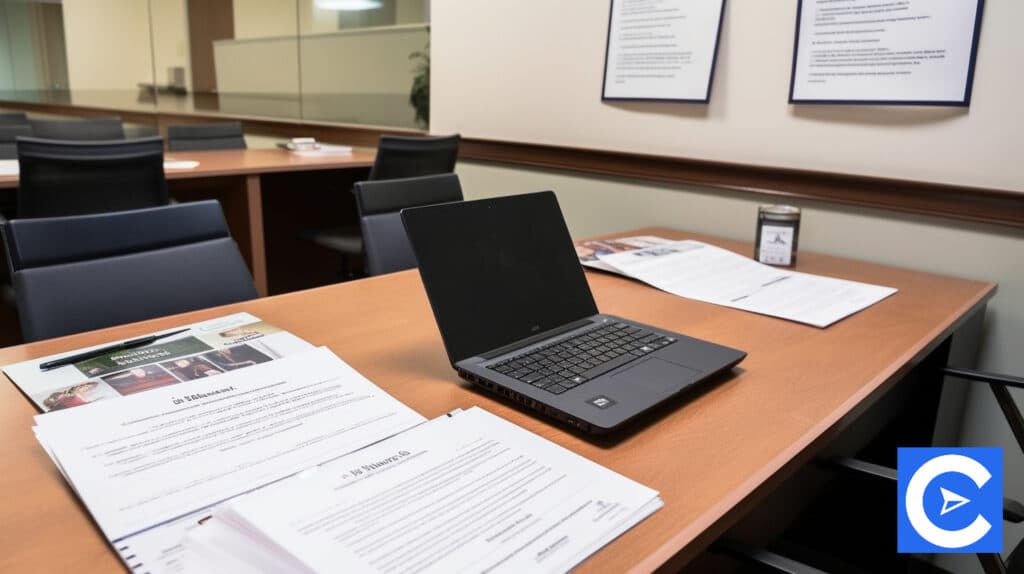 Even though many CNM programs currently offered are the more traditional, in-person programs, online nursing programs are available.
Many online CNM programs combine study in an online classroom setting with classroom attendance.
Self-discipline and a sense of responsibility are necessities for Registered Nurses who intend to earn Certified Nurse-Midwife degrees online.
Suppose you are thinking about enrolling in an online program.
In that case, it is in your best interest to conduct some preliminary research into the program's specifics.
You should know how frequently you will be required to attend classroom sessions personally and the prerequisites for clinical experience.
Additionally, it is essential to enroll in an accredited program.
Most businesses favor accredited college graduates because accreditation assures that the program satisfies a predetermined level of excellence.
Admission Requirements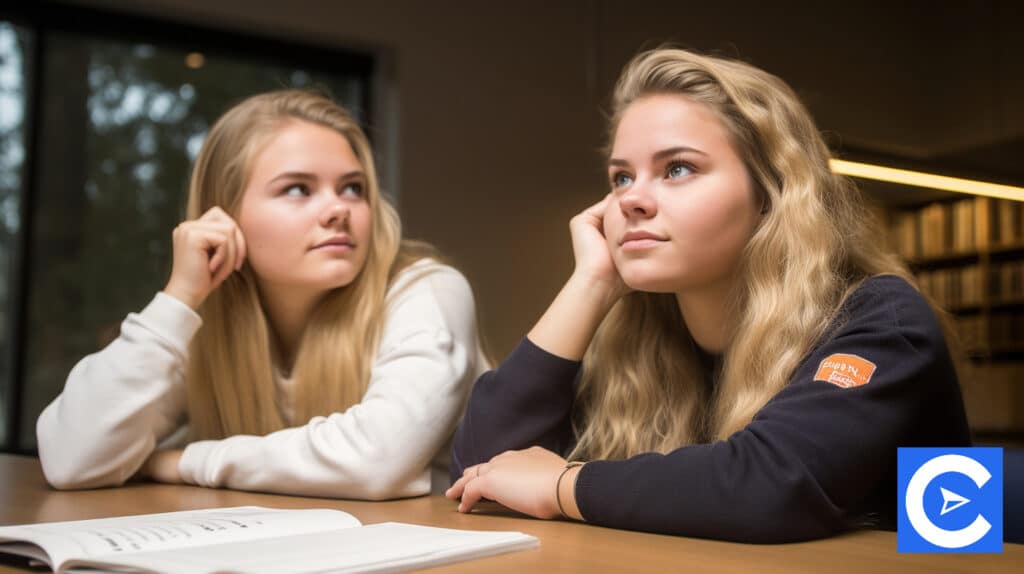 Even though each CNM degree program is unique, the majority of them share entry criteria, which often consist of the following:
RN licensure in good standing without restrictions
BSN degree
Clinical experience in women's health
Transcripts sent in for official review by the institution
G.P.A of 3.0 or more
Prerequisite courses
Individualized recommendations in the form of letters
Duration and Costs
Completing a Midwifery program pursued on a full-time basis normally takes three years.
You will learn theoretical concepts at the university and gain hands-on experience in various professional contexts while under the supervision of an instructor.
As a working Nurse, it is possible to attend classes that run for five or six years part-time.
The amount of money needed to enroll in a program to become a Certified Nurse-Midwife might fluctuate depending on factors such as:
Position on the map geographically.
Whether or not the program can be completed in a classroom or exclusively online.
The reputation of the educational institution
Students who are not residents of the state pay an average tuition and fee price of $39,809 or more to enroll in Midwifery programs at one of the many schools that offer the Midwifery program.
Midwifery students who are residents of the state pay $12,645 or more for the program.
Financial Aid for Midwifery Schools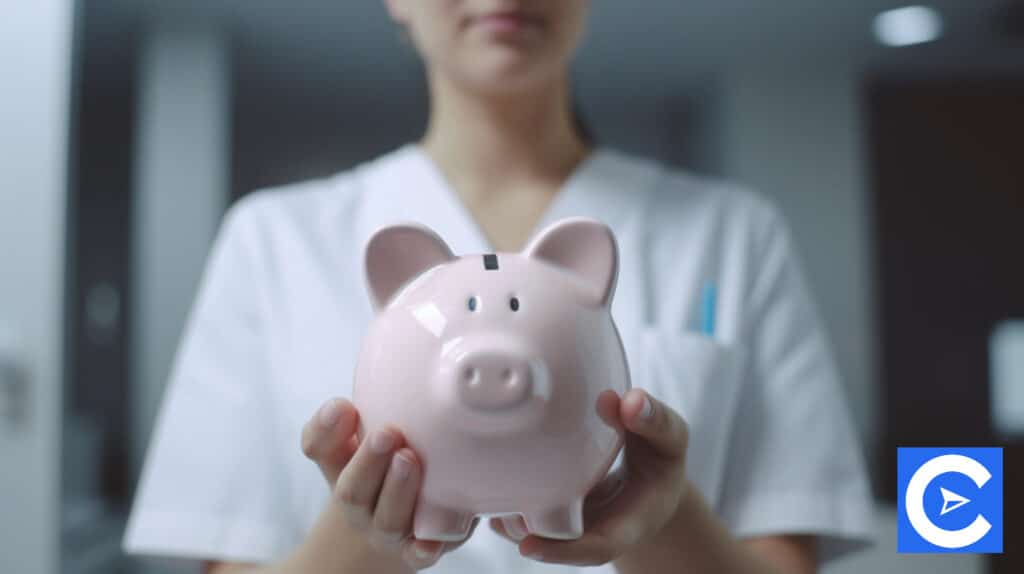 Even if the CNM program gives you the chance to boost your earning potential greatly, it may still be financially impossible for you to enroll in a Midwifery program due to high costs.
It is possible to reduce the overall expense of your education by working while studying on a part-time basis.
As a result of an increase in demand for CNMs, many firms in the healthcare industry are beginning to create tuition reimbursement schemes for their employees.
In addition, there is a plethora of financial aid available in scholarships for nursing programs.
Midwife Program Coursework/Curriculum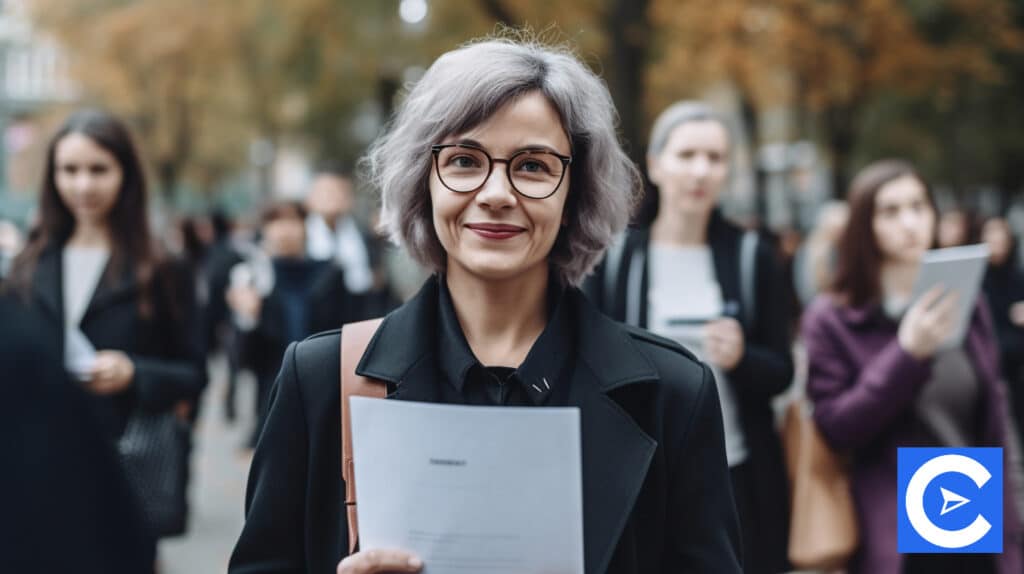 Courses in advanced nursing are typically included in the curriculum of Midwifery programs.
These studies concentrate on providing care for women's obstetric and gynecologic requirements and childbirth, and the care of newborn children.
Additionally, supervised clinical practice is required in many programs.
The coursework for a Midwife with a Master's degree encompasses advanced practice nursing themes, the same topics that CNM specialists study in conjunction with specific Midwifery classes.
Students studying for a Master of Science in Nursing degree with a concentration in Midwifery will likely take the following classes:
Health Promotion
Learners will acquire the skills necessary to apply advanced practice principles of health promotion for individuals and populations by completing this course.
Topics covered include treatment that is evidence-based, ethical, and client-centered.
It looks at how diseases affect different biological systems, including how they work and what kind of health problems they can create.
Advanced Physical Assessment
In this course, participants will learn the appropriate psychomotor skills and interview strategies for examining patients.
Participants are instructed to arrive at accurate clinical judgments and diagnoses by applying the most recent research available.
Epidemiology
This subject provides the tools necessary to understand the factors that lead to disease and determine the most effective strategies for its prevention and treatment.
Evidence-based Practice
Students understand how to apply the most recent research to enhance patient health and safety, lower healthcare costs, and reduce the amount of variation in patient outcomes.
Gynecology Health
Students learn not just core principles in gynecologic healthcare but also clinical reasoning and management abilities they can apply across a patient's lifecycle.
Developmental transitions, sexual functioning, and reproductive processes are some of the topics covered.
Women's Primary Care
The topics covered in this course examine and contrast various approaches to treating common female health problems, intending to empower students to make well-informed decisions regarding their medical care.
Postpartum Care
Students will discuss the anatomy and physiology of the transition from fetal to newborn state in this course.
Candidates for the Certified Nurse Midwife (CNM) credential investigate postpartum changes to build care plans for women and newborns that emphasize inclusion and equity.
Midwife Education – Midwifery Programs for Non-Nurses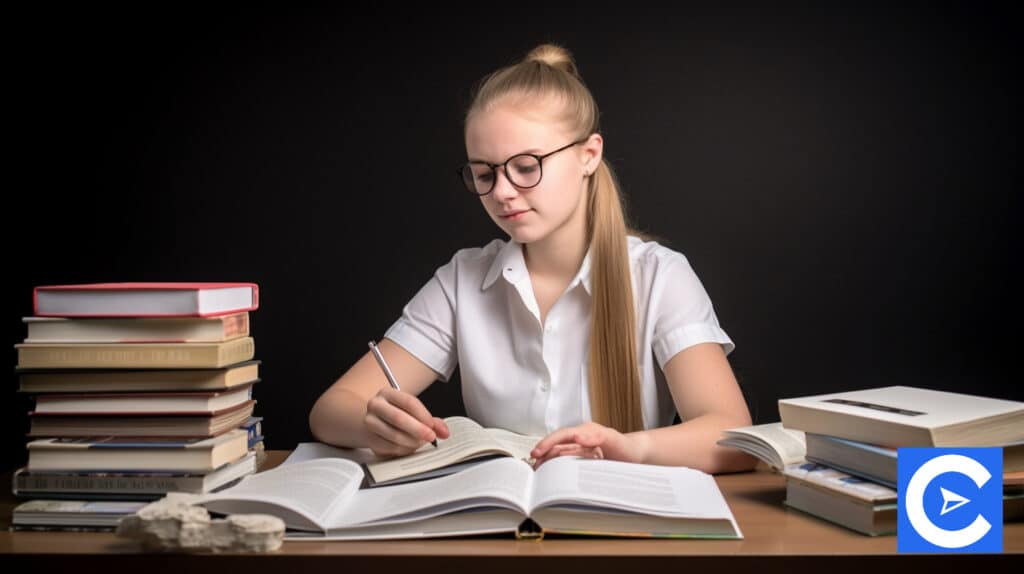 You could find that a degree in women's studies, anthropology, sociology, or psychology is advantageous if you aim to become a Midwife in the future.
Before commencing their training as Midwives, students in most Midwifery programs designed for those who are not already Registered Nurses will first receive an introduction to the foundations of nursing.
Taking this route will entail one more year of schooling on your part and a more diverse and all-encompassing education as a result.
Completing a BSN-to-MSN program in Nurse-Midwifery normally requires the completion of 55 to 75 credits, and the program length can range anywhere from 22 to 30 months.
Students who do not already possess a Bachelor of Science in Nursing must first complete a set of undergraduate courses known as bridge or preparatory coursework before beginning their graduate program of study.
Top Schools of Midwifery
In the United States, training to become a Midwife often consists of classroom instruction and clinical experience in a real-world setting.
In most cases, students spend the first several months of their education in the classroom before beginning their clinical rotations.
Students are, nevertheless, expected to maintain control over both aspects for the duration of the majority of their studies.
Students in Midwifery schools learn technical information about women's health, Midwifery, primary care, and newborn care.
The following are some top schools offering top-notch Midwifery programs:
Vanderbilt University
The Midwifery Program at Vanderbilt University is recognized as one of the finest Midwifery programs in the United States.
They have one of the most rigorous and extensive Midwifery programs.
They provide instruction in various settings, including the classroom, clinical, and simulation environments, and their faculty members all hold doctoral degrees.
In addition to this, they provide pupils with individualized instruction and maintain a low student-to-teacher ratio.
Students can graduate from the program in five semesters at $1,793 per credit hour if they attend full-time classes.
Students who are not already Registered Nurses can participate in a program that will allow them to earn their BSN in a shorter amount of time before beginning the Midwifery program.
Before being considered for admission, students must have already earned their bachelor's degree in another discipline.
Oregon Health & Science University
Students in this program have been educated over the past three decades.
Before they are allowed to graduate from OHSU, students complete more than one thousand hours of individualized, supervised practice with various patient demographics and clinics in the surrounding areas.
The total cost of participation in the program for three years is $99,473 for residents and $122,325 for non-residents.
Holders of a Bachelor's degree in a discipline other than nursing can take advantage of the school's expedited Bachelor of Science in Nursing to DNP program in Midwifery.
University of Michigan
To combat the state's alarmingly high rates of newborn death, the UM established the state's first graduate Nursing and Midwifery school.
Midwives who have graduated from the University of Montana now find employment in hospitals, birth centers, and private and public clinics.
The Midwives' Educational and Training Program (UM) prepares midwives for careers as educators, activists, researchers, and public educators.
The MSN for Nurse-Midwives program can be completed in either two or three years, while you may complete the Doctor of Nursing Science program in three or four years.
Students who live within the state pay $25,000 per year, whereas students outside the state pay $50,000 per year.
University of Pennsylvania
The University of Pennsylvania's Midwifery Program provides students with exclusive clinical education opportunities through the university and access to the most recent research in their chosen area.
The program's cost is $52,500 a year, and students can complete it in three years full-time or five years part-time.
East Carolina University
Registered Nurses are prepared to become competent practitioners of Nurse-Midwifery and become Certified Nurse-Midwives through participation in a curriculum called Nurse-Midwifery (CNMs).
Graduates are qualified to take the American Midwifery Certification Board test and receive either a Master of Science in Nursing or a Post-Master's certificate program in Nurse-Midwifery.
Tuition for locals is $3,806, while tuition for non-residents is $10,380 each year.
University of Minnesota
The fact that the University of Minnesota's Midwifery program is located in a town with various Midwifery practices gives it an advantage when it comes to the opportunity for clinical experience.
The fact that the curriculum for this Midwifery program is mostly delivered online in conjunction with regularly scheduled in-person sessions is one of the program's many advantages because it makes it possible to customize one's educational experience.
Students pursuing a Midwifery degree can pursue either a minor in public health or additional certification in integrative therapies and healing practices totaling 12 credits.
Students can complete the course in three years if it is pursued full-time and costs $79,000.
University of Washington
The DNP Nurse-Midwifery program at the University of Washington is well regarded.
Students are required to participate in the program on-site and for the entirety of its duration.
The AMCB certification exam is one that graduates of this school are qualified to take if they have completed the curriculum.
The program, which costs $86,000, can be finished in three years.
The University of Utah
Located in Salt Lake City, the school aims to educate clinically competent Nurse-Midwives who will provide care for women and their families and become influential members of the local community.
If you attend class full-time, the Doctor of Nursing Practice (DNP) Midwifery program at this school will take you three years to finish.
The University of Utah's Midwifery Program is the most established and longest continuously running program of its kind west of the Mississippi River.
Students can earn specializations in both Nurse-Midwifery (NM) and Women's Health Nurse Practitioner (WHNP) during their studies.
Students who live within the state have to pay $3,834.86 for each credit, while students outside the state have to pay $7,080.18 per credit.
Columbia University, New York
The Midwifery program at Columbia University was one of the first such schools of nursing to be established in the United States.
The university, a member of the Ivy League, has established a stellar reputation for the high caliber of Midwifery education programs.
After completing the program, students will have the knowledge and skills necessary to provide a comprehensive array of health care services for women and infants.
These health care services include prenatal care, labor and delivery, gynecology, and postpartum care.
The price of the program is $68,140 for the full two years.
University of Colorado
Coursework is available to students across the state and the Mountain West at the University of Colorado in Denver.
The institution is home to several clinical faculty practice locations, enabling it to deliver superior clinical teaching in the metro area of Denver and more rural parts of Colorado.
The cost per credit for residents of the state is $725, while the cost for non-residents is $1,175 per credit.
Conclusion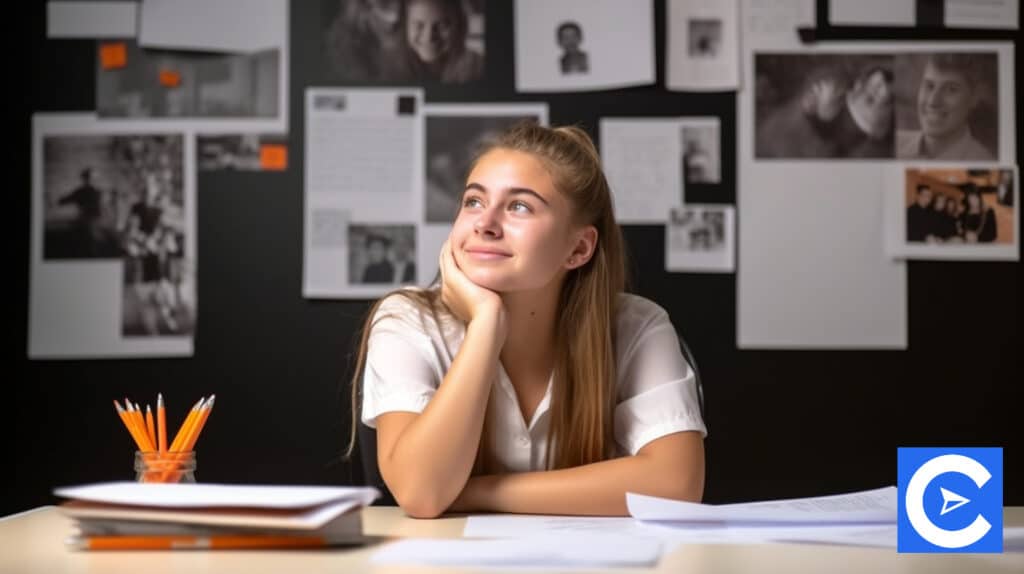 Most candidates who decide to become Midwives are already aware that they intend to continue studying in that field during or shortly after their nursing degrees.
It is essential to keep in mind that if you want to become a Midwife, you will need to have completed certain criteria within the last five years to be considered for admission to the program.
You can attend a Midwifery school in a conventional classroom setting or study remotely, assuming one is even offered.
Midwifery training is a time-consuming and expensive endeavor, regardless of whether it is pursued in a traditional classroom setting or through an online learning platform.
FAQs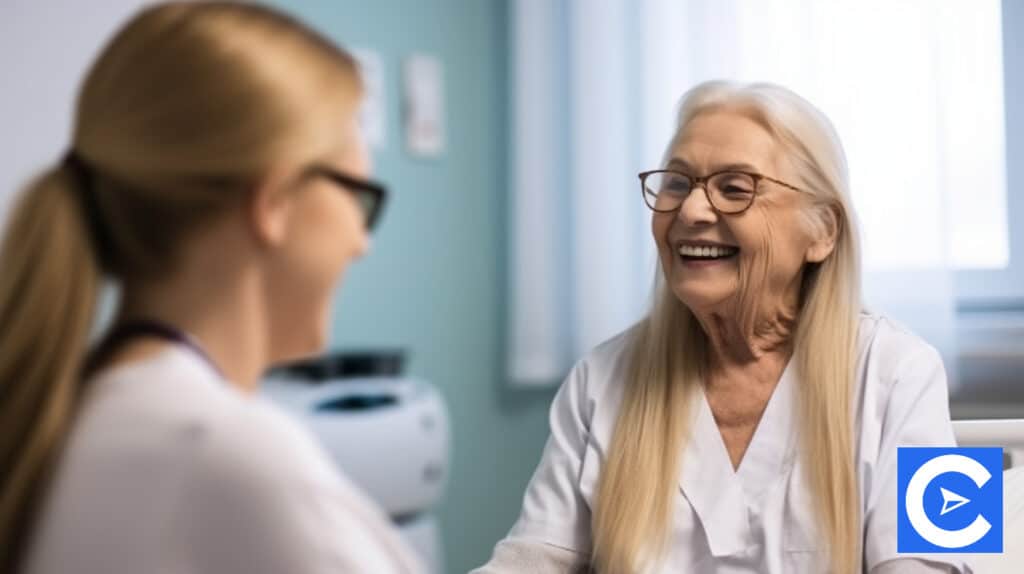 What is the highest degree in Midwifery?
You will receive extensive training in the care of women and their babies, regardless of which level of education you pursue (master's or Ph.D.). Earning an MSN degree with a concentration in Midwifery is required if you want to work toward becoming a Certified Nurse Midwife.
How do I become a direct entry Midwife in California?
Students must be formally enrolled in a Midwifery school that the California Medical Board has approved. They must obtain supervised clinical training under the direction of a California Licensed Midwife whose license is unencumbered and unrestricted and who has been in practice for two years.  
Why should I study Midwifery?
Since the beginning of human history, the profession of Midwifery has been recognized for its significance and value. Midwives offer an essential contribution to the survival, health, and well-being of childbearing women, newborn children, and families worldwide. These groups have similar requirements regardless of where they live.
What degree is required for a Midwife?
Candidates must receive an MSN from a program authorized by the Accreditation Commission for Midwifery Education to become a Certified Nurse-Midwife. The MSN degree is the most frequent advanced degree attained by Nurse-Midwives. You could potentially earn a doctoral degree to take on advanced roles in this field.
Why is clinical placement important in Midwifery?
It helps students establish perspectives on and directions for their future professions by challenging the students' preconceived beliefs about Midwifery practice and assisting students in developing such perspectives and directions. When making career decisions and employment selections, the significance of the diversity and quality of placement experience cannot be overstated.
References