Welcome to the comprehensive guide on the difference between CNL and CNS.
This article will detail the differences between the two professions: specifically as it concerns their roles and responsibilities, competencies, and salaries.
We then finish off this comparison on CNL vs CNS with some advice on which career will suit you.
Reading this article will give you a detailed comparison, providing a good foundation for choosing one of the two professions.
We cover the following:
CNL vs CNS – The difference in Roles and Responsibilities
CNL vs CNS – The difference in Education
CNL vs CNS – The difference in Salary
CNL vs CNS – Key Similarities
Let's begin!
Introduction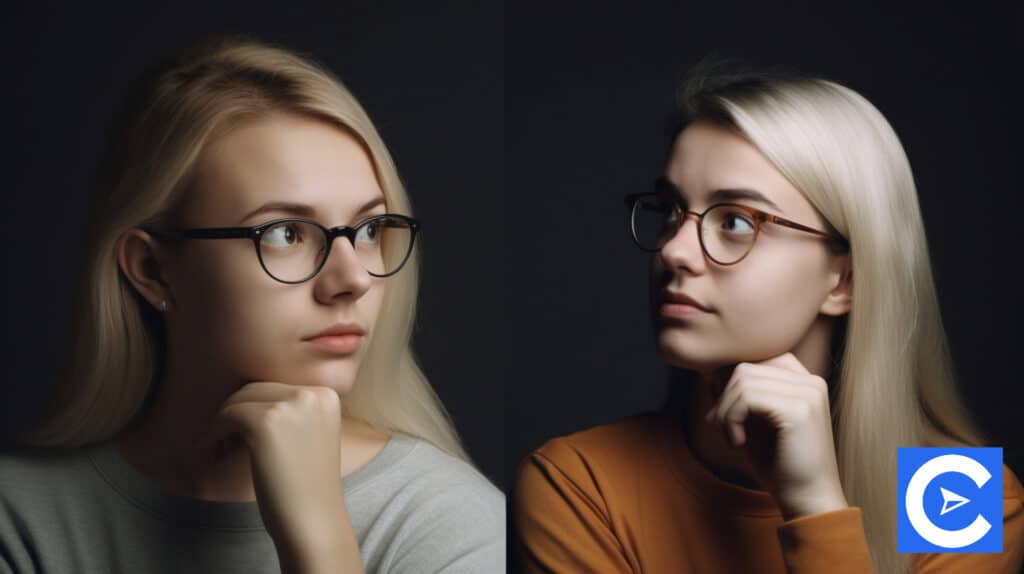 The CNS and CNL are two distinct roles with different educational backgrounds, clinical practice, and population-based initiatives.
Depending on your interests, you can pursue a variety of rewarding occupations in nursing.
Clinical Nurse Leader (CNL) and Clinical Nurse Specialist (CNS) are two job titles that are sometimes mistaken because of their names (CNS).
However, while these two professions appear to be comparable, they are not.
The CNL offers direct client treatment and monitors it, whereas the CNS is a clinical expert in a specific area.
The CNS has prescriptive and diagnostic authority in many states as part of collaborative practice.
Both positions deliver healthcare in a variety of contexts.
What is a Clinical Nurse Leader?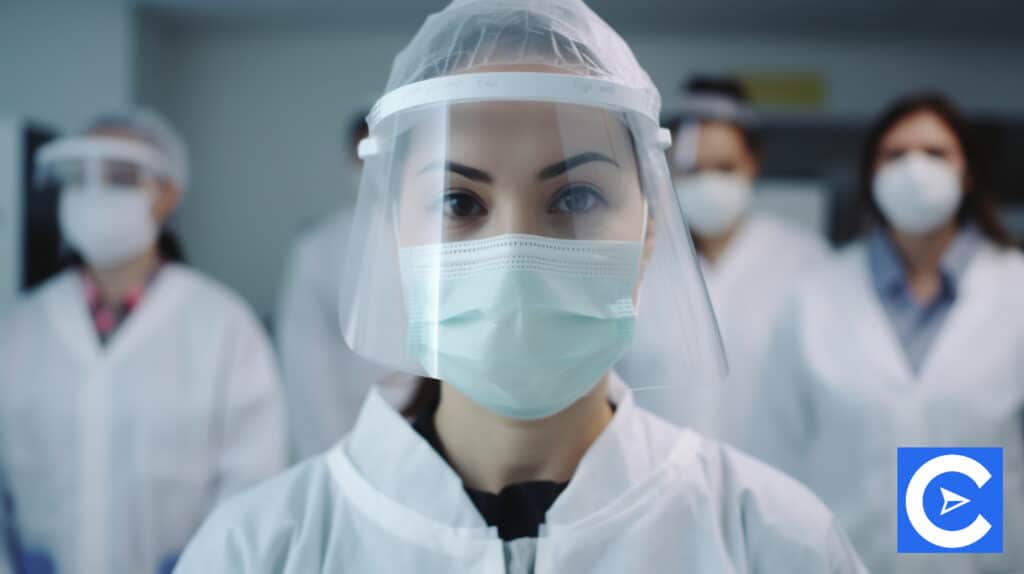 The CNL is an advanced Clinician with education at the master's degree level.
They are Nurses in charge of coordinating care for the patients in their care.
This often entails interacting with a patient's numerous medical providers, including other Nurses, and acting as a resource for other professionals when they face obstacles or have treatment-related issues.
What is a Clinical Nursing Specialist?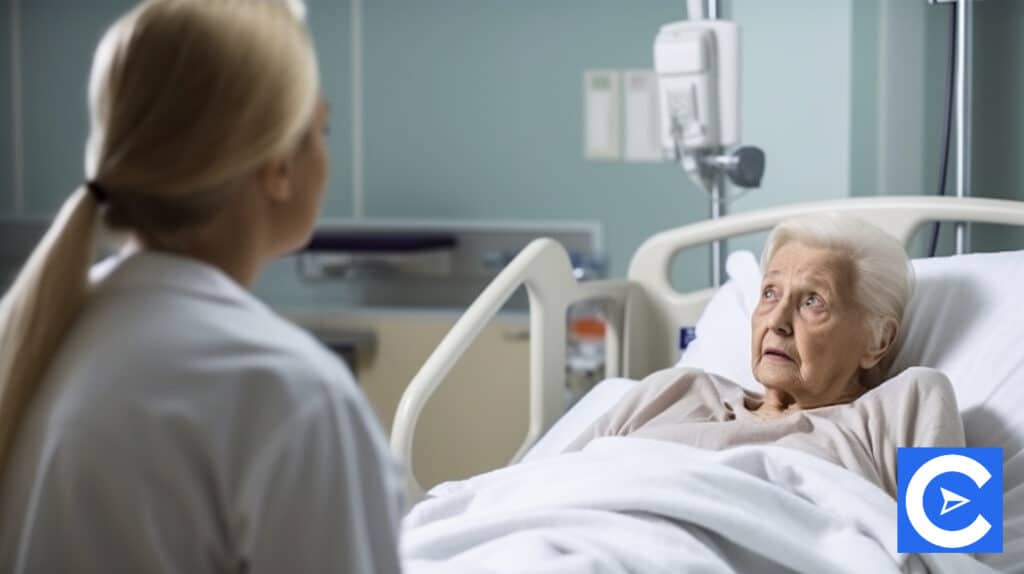 A Clinical Nurse Specialist is a Master's or Doctoral-level Registered Nurse (RN).
They treat patients directly, diagnosing and treating them as needed.
The differences in Responsibilities and Work Description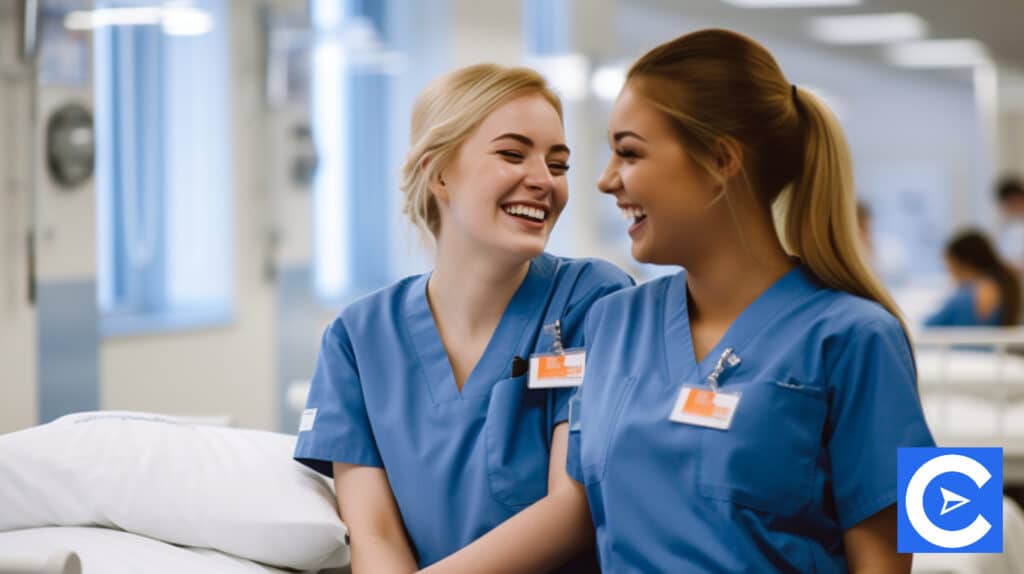 An MSN with a CNL track provides seasoned RNs with the necessary expertise to plan, implement, and evaluate a patient's care and management and cooperation abilities for working with other healthcare professionals.
With a broad liberal education, the CNL is prepared at the master's level.
The CNL is ready to in core competencies that encompass three essential patient-centered care role functions: Nurse leadership, clinical outcomes management, and care environment management.
The CNL functions as a generalist, providing and managing care at the point of care to patients, individuals, families, and communities.
The CNL fosters a just environment and enhances a safety culture through advocacy at this level.
CNLs can work with all patient populations within a variety of practice settings.
A CNL improves the relationship between patients, nurses, and doctors.
Patient safety, symptoms, emotions, pain levels, and even emotional feelings are discussed with the individual, relaying this information to the doctors and other Nurses on staff.
Some CNLs operate under the title of Nurse Manager of a nursing unit.
They work directly with patients and sometimes now manage the nursing staff.
At the microsystem level, the CNL reviews the evidence for the practice, implements evidence-based practice, and employs quality improvement measures to improve results.
The CNL coordinates and communicates with the healthcare team at a microsystem level.
Every team member comes up with a care plan through collaboration, but the CNL determines the course of action and is accountable for carrying it out.
As a result, a CNL must possess the appropriate communication and leadership abilities to encourage conversation and decision-making.
As a CNS, you have a wide range of options for your job.
Your employer, specialty, and other things will heavily influence the work you accomplish.
Regardless of where you work, you'll take on expanded responsibilities in your clinical nursing and nursing leadership roles.
The CNS is in charge of identifying and treating health/sickness states, disease management, health promotion, and illness and risk behavior prevention in individuals, families, organizations, and communities.
They are in charge of administering basic treatments, ordering diagnostic tests, and guaranteeing that the facility is run as best practices.
Part of the Clinical Nurse Specialist's role is supervising patient outcomes throughout their stay.
In some states, a CNS may also have the authorization to prescribe medicine.
CNSs are trained to identify healthcare flaws or deficiencies.
They may offer consultations, engage with patients and their families, monitor treatment, plan and execute interventions, and assess overall healthcare delivery.
Clinical Nurse Specialists' tasks vary based on their expertise.
However, they typically include the following:
Collaboration with nursing personnel to improve patient care – this entails assessing current methods, considering alternatives, engaging with patient care managers, and training employees
Following patient assessments, developing specialized treatment programs
Educating patients and their families on the best ways to manage their illnesses
Including procedures that enhance employee collaboration
Analyzing patient information and results
Working on new research with peers
The differences between Certification and Education
The CNL graduate program builds on baccalaureate education's knowledge and abilities, as described by the American Association of Colleges of Nursing's Essentials of Baccalaureate Education for Professional Nursing Practice.
The CNS is an RN who has graduate-level nursing preparation at the masters or doctoral level as a CNS.
The key CNL curriculum components address the AACN's Working Paper on the role of the Clinical Nurse Leader's different education needs for graduate CNL Nurses.
Nursing leadership, providing and managing care, environment management, clinical outcomes management, health promotion/risk reduction, evidence-based practice, quality, safety, and risk management, health care technology, health care systems, and organizations, and health care finance and regulation are just a few of the essential key points.
The Commission on Nurse Certification certifies CNL program graduates (CNC).
The CNS follows the Essentials of Master's Education for Advanced Practice Nursing.
Essentially, a CNS's focus spans and impacts nursing care on a broader level than the CNL, who focuses on care at the bedside within a microsystem.
Theory, healthcare policy, evidence-based research, role development, leadership, and health promotion are required for graduation.
Advanced pathophysiology, advanced pharmacology, and advanced health evaluation and diagnosis are among the courses available to the CNS as an APRN.
In addition, depending on the specialty chosen, the CNS has curricular requirements that include both a didactic and clinical component.
CNS graduates are eligible to take certification tests in various fields; not all specialties have certifications available.
These specialties include pediatrics, geriatrics, emergency care, and oncology.
Specialized certifications are available from the American Nurse Credentialing Center (ANCC) and the Orthopaedic Nurses Certification Board.
The Oncology Nursing Certification Corporation (oncology CNS) and the American Association of Critical-Care Nurses Certification Corporation are two other certifying bodies (Critical Care CNS)
Becoming a CNL starts with securing a Bachelor's or a Master of Science in Nursing and obtaining an RN license.
While state licensure for CNLs is currently unavailable, the AACN's CNC oversees a program for CNL certification that offers the requisite qualifications for most CNL roles.
The CNC administers a CNL certification exam that can be taken by licensed RNs who have completed a master's in CNL program.
Candidates who meet the requirements can apply to take the CNL exam, which consists of 140 questions and assesses knowledge and skills in nursing leadership, clinical outcomes management, and care environment management.
Candidates must pass the exam with 350 out of 500 points to get their CNL certificate.
Candidates must meet the following qualifications to take the CNL exam:
Hold a valid, unencumbered RN license issued by the state.
Complete an MSN degree or post-CNL master's certificate program from an AACN-approved CNL program.
The AACN certifying arm, the Commission on Nurse Certification, offers a certification exam for the CNL.
Every five years, your CNL certification must be renewed.
A renewal application must be submitted with proof of your current RN license, proof of at least 2,000 hours of professional practice, and at least 50 hours of continuing education.
Your continuing education hours do not need to be specialized to CNL practice and can be the same as those used to renew your RN licensure.
For CNS, after completing an accredited Clinical Nurse Specialist MSN degree program, CNS students are qualified to take a national certification examination related to the patient group they studied in graduate school.
According to the National Association of Clinical Nurse Specialists, CNS programs are offered at the graduate level.
Most universities will ask Nurses with an ADN to complete a Bachelor's degree before being allowed into the program.
The American Nurses Credentialing Center (ANCC) offers examination-based certification programs for Clinical Nurse Specialists.
Adult health care, gerontology, pediatrics, mental health, and community-based health care are among the subspecialties where these credentials are available.
CNS license renewal occurs annually or biennially in most states, frequently with RN license renewal.
CNSs must keep their national certification, RN license, and APRN-CNS license.
National certification is required for state licensure in most states.
Even in states that do not need national certification or license CNSs, most graduates of CNS programs desire national certification because it signifies a high degree of understanding in a specific CNS population, regardless of state regulations.
Difference in Salary
When it comes to picking a career, one of the essential variables influencing our decision is money.
Because healthcare jobs are in high demand, pursuing a career in this field will provide excellent work options and pay.
The Clinical Nurse Leader position appeals to professionals who desire to serve patients by enhancing their health care quality.
Clinical Nurse Leaders make a median annual compensation of slightly under $92,000, or $44 per hour.
Salary ranges from around $84,000 per year to approximately $105,000 without benefits.
When certain benefits such as employer-sponsored health insurance, life insurance, and retirement funds are considered, the actual value of remuneration is frequently significantly higher.
The income potential of a Clinical Nurse Specialist varies depending on their company, education, and area of specialty.
However, the compensation range is generally at the high end of the nursing business.
According to ZipRecruiter, the median salary for Clinical Nurse Specialists is $106,407 as of February 2022.
Clinical Nurse Specialist salaries in the United States presently range from $79,500 to $128,500 per year, with some earning up to $156,000.
Earnings for Clinical Nurse Specialists differ depending on the specialized unit and company.
Some Clinical Nurse Specialists may be in high demand by hospitals and medical facilities looking to fill a specific job, making compensation more competitive.
The top CNS specialties that net Nurses some of the highest wages include working in intensive care, acute care, or medical-surgical care.
The difference in Career Outlook
Both CNLs and CNSs are in high demand.
Both professions are predicted to develop considerably faster than all others between 2019 and 2029, owing to several variables, including an aging population needing more healthcare services.
The AACN created the CNL job in response to the need for leaders in the healthcare sector.
Leadership responsibilities are still necessary for healthcare settings to direct and improve patient care.
As a result, CNL jobs are in high demand in the United States.
There is no BLS data for the CLN job outlook because it is a relatively new role.
However, because a Clinical Nurse Leader is also a Registered Nurse, we should look into the RN employment market.
Registered Nurses are expected to see a 9 percent increase in employment between 2020 and 2030, faster than the average for all occupations.
Furthermore, work in all healthcare occupations is expected to expand by 16% over the next ten years.
Clinical Nurse Specialists are in high demand, as are other nursing jobs.
They are in high demand because they are one of the Advanced Nurse practices.
Clinical Nurse Specialists, like Nurse Practitioners, can serve as Primary Care Clinicians but at a lower cost to patients than Physicians.
This benefit is significant in locations where healthcare is scarce, such as rural areas.
CNSs will be in high demand because their job is to improve healthcare quality while lowering costs.
As new Nurses enter the profession, their function as mentors and coaches becomes increasingly essential.
CNSs may be used by businesses to promote wellness activities and preventive measures among their personnel.
Similarities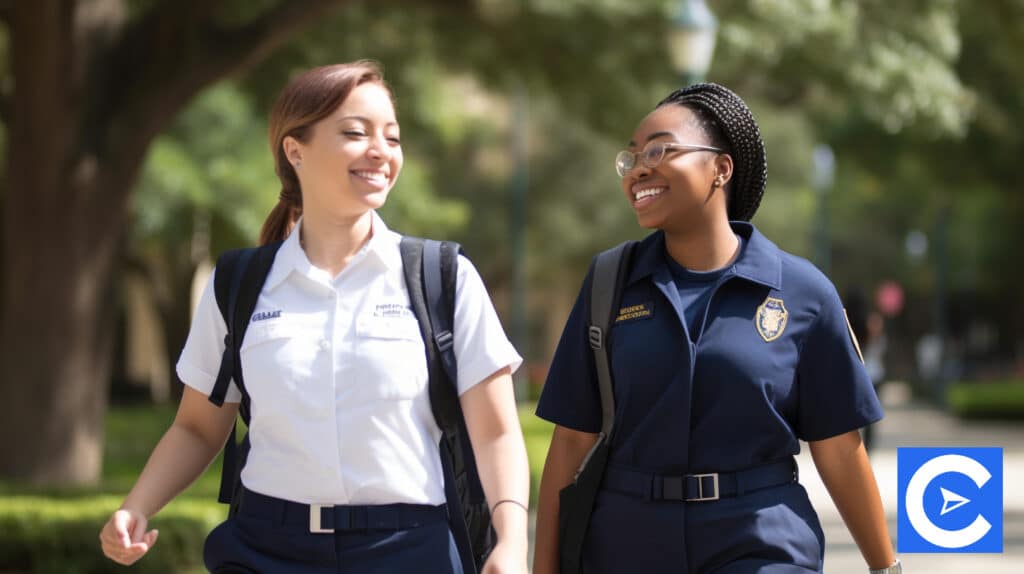 Clinical Nurse Leaders and Clinical Nurse Specialists work in a broad range of healthcare specializations, clinics, and organizations.
Despite the differences listed above, these two professions have some similarities; no wonder people confuse the two.
Therefore, CNL and CNS roles share the following similarities:
Both the CNL and the CNS have the potential to improve care and influence the healthcare system significantly.
Patient happiness, general improvement in care administration, budgetary prudence, and evidence-based methods are just a few examples of the two positions collaborating.
The CNL and CNS provide expert clinical treatment to patients.
The CNL and CNS advocate for individual clients, families, and communities in the healthcare system.
To predict danger, execute risk assessments, and other surveillance tactics, the CNL and CNS use clinical knowledge and ability.
A variety of information technology, such as clinical databases, to adapt interventions and ensure the achievement of health-related outcomes.
To design and implement/coordinate evidence-based standards, policies, and procedures, the CNL and CNS draw on their expertise in health organizations, systems, policy leadership, and change.
Both the CNS and CNL provide care in all types of health care settings, including inpatient, outpatient, home, school, and community.
CNL vs CNS: Which career should you pursue?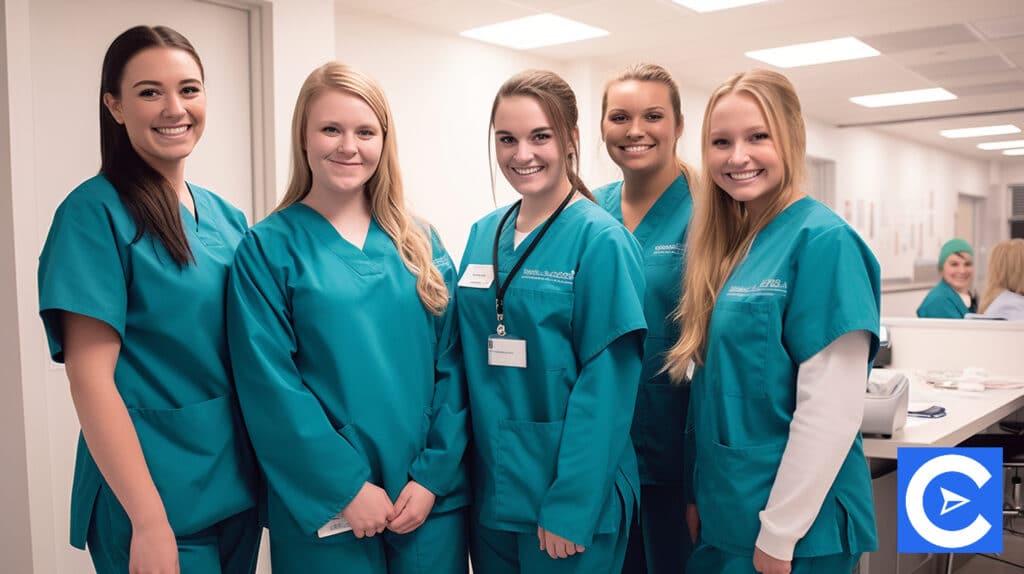 While there are some similarities between a CNL and a CNS, each profession offers unique opportunities for Nurses.
Both the CNL and the CNS, according to the AACN, provide care in a variety of settings, establish a holistic picture of patients, advocate for everyone engaged in healthcare choices, and explore novel and effective ways to improve the standard of care.
The CNL oversees Nurses and acts as a generalist.
They may work directly with patients at times.
They are frequently in charge of overseeing the entire nursing team, ensuring that they are trained in the most effective and efficient care methods.
Onboarding new employees, managing Nurse schedules, assuring safe staffing levels, and other critical managerial responsibilities may fall to the CNS.
The CNS, on the other hand, acts as a clinical expert in a particular field of medicine.
They are the ones who frequently submit information on best practices to the CNL.
Furthermore, the tasks of each position might aid Nurses in determining which role is ideal for them.
Those interested in statistics and research that affects nursing programs can consider becoming CNS.
Those who want to work directly with patients and supervise a nursing team might consider becoming a CNL.
Conclusion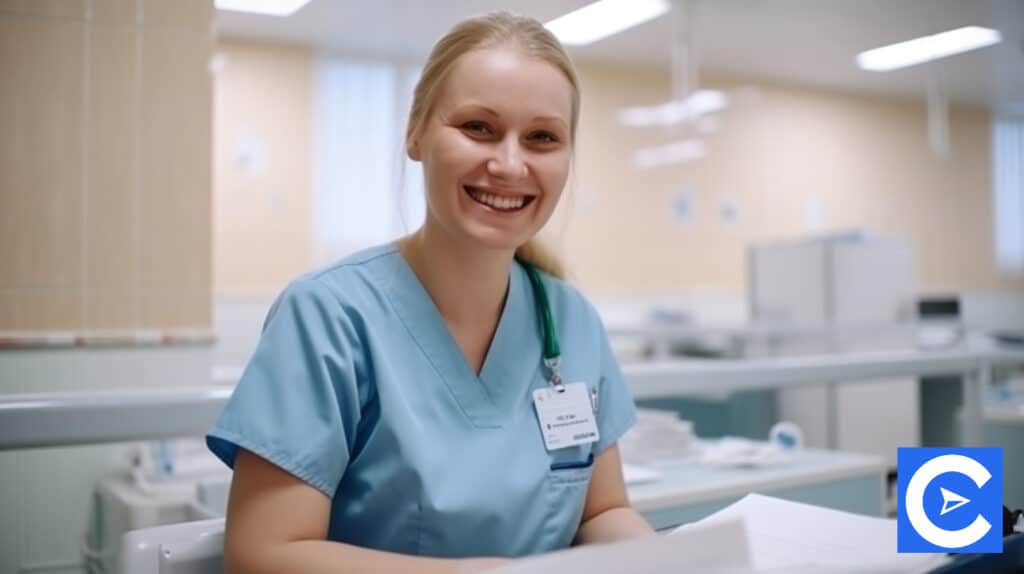 Though newcomers to the field of nursing may be confused by the job names of CNL and CNS, it's crucial to understand that each is a different position.
The Clinical Nurse Leader (CNL) is a relatively new role to add to the list of Nurses who care for patients.
Clinical Nurse Leaders and Clinical Nurse Specialists play important roles in modern healthcare and can be rewarding careers.
Whatever path you pick, you'll have the chance to impact healthcare directly and, as a result, change the lives of your patients.
The ideal course for Hospital Administrators to deliver outstanding care for their patients is to combine the two responsibilities for harmonious care.
Each function has numerous advantages for the nursing profession and the healthcare system.
Administration and other nursing professionals should see the CNL's positive integration into the organizational framework.
Frequently Asked Questions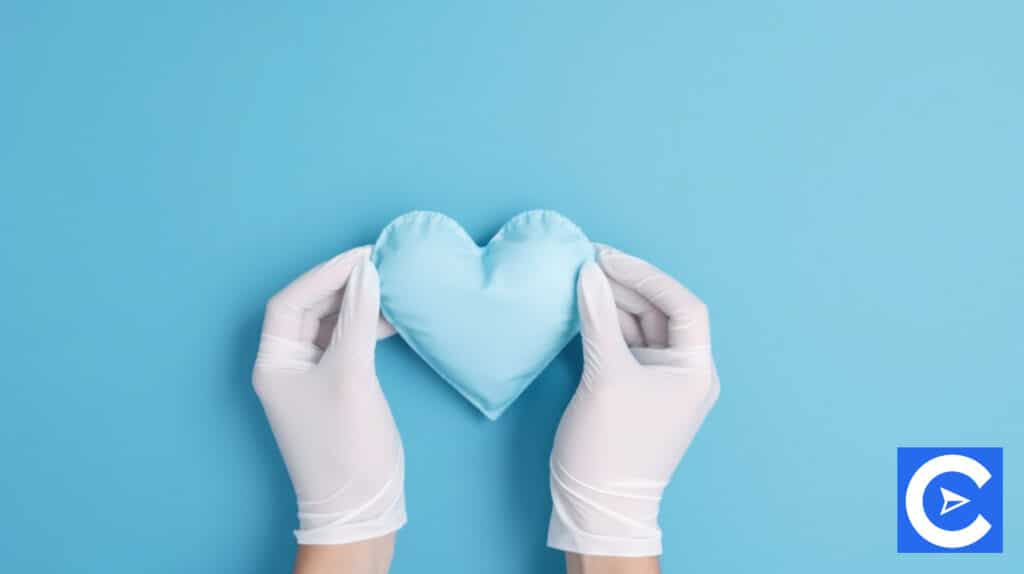 What is the difference between CNL and CNS?
Clinical Generalists, or CNLs, are educated to coordinate patient care, whereas CNSs create and administer patient – and population-specific healthcare within their institutions. As part of collaborative practice, the CNS has prescriptive and diagnostic authority in many states. Both positions deliver healthcare in a variety of contexts.
What do Clinical Nurse Specialists do?
A Clinical Nurse Specialist is a master's or doctoral-level Registered Nurse (RN). They treat patients directly, diagnosing and treating them as needed. CNSs, like Nurse Practitioners, specialize in a certain branch of medicine or patient group and will be in charge of the said specialized group in a hospital.
What is the role of the Clinical Nurse Leader?
In complex situations, the CNL manages the lateral integration of care for a specific group of patients and may actively provide direct patient care. Patients benefit from the newest developments in care delivery and care outcomes since the CNL implements evidence-based practice.
Can a CNL prescribe medication?
Clinical Nurse Leaders and Nurse Practitioners differ significantly in their capacity to write prescriptions. Clinical Nurse Leaders can offer direct patient care and supervise the care of other Nurses, but they are not allowed to prescribe medication. However, in some states, they are allowed to do so.
Is a CNL an Advanced Practice Nurse?
The CNL does not meet the current definition of an Advanced Practice Registered Nurse (APRN). This is due to the lack of specialization. Clinical Nurse Specialists (CNSs) and Nurse Practitioners (NPs) are Advanced Practice Nurses who have specialized training and nursing education in a specific area of practice.
How much does a CNS make?
Clinical Nurse Specialist salaries in the United States presently range from $79,500 to $128,500 per year, with some earning up to $156,000. Earnings for Clinical Nurse Specialists differ depending on the specialized unit and company, the location, and the cost of living in the area.
Is it necessary to have the CNL in the healthcare system?
Discussions between AACN and healthcare executives established the necessity for a Clinical Nurse Leader. According to Nurse Executives, this function arose in the practice setting, and people serving in this capacity were prepared on an ad hoc basis. However, qualified professionals now exist in the nursing practice field.
References