Welcome to the exhaustive article on Clinical Nurse Leader Salary!
This article breaks down the average Clinical Nurse Leader's salary by State, City, and years of experience and gives a few tips that will make you earn more than the average professional.
Reading this article to the end gives you a complete analysis of how much Clinical Nurse Leaders earn.
We thoroughly cover the following:
Average Clinical Nurse Leader Salary by State
Average Clinical Nurse Leader salary by Cities
Average Clinical Nurse Leader Salary by Years of Experience
Ready? Let's dive in!
Introduction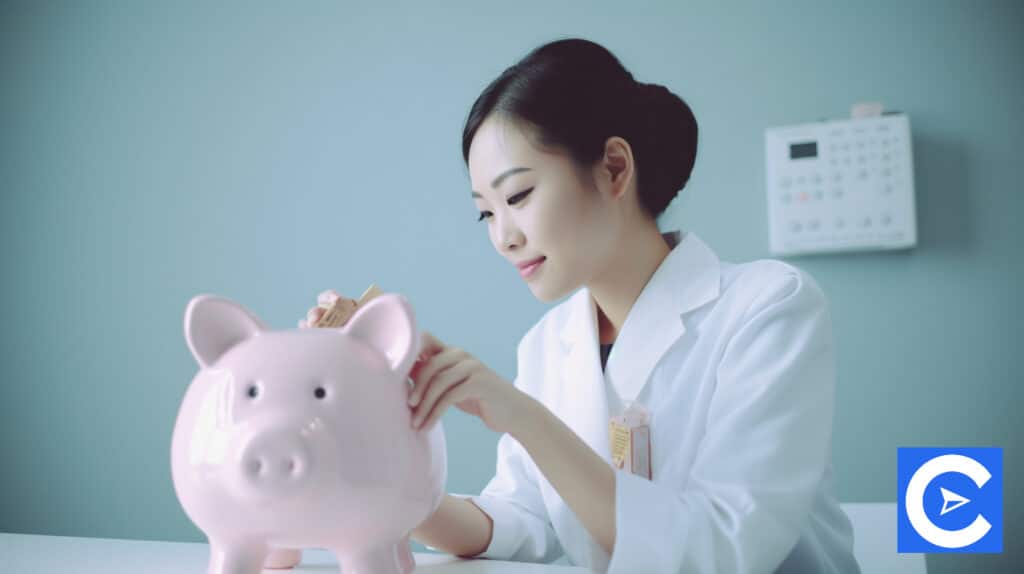 The demand for Nurses has created a new role that can fill the gap between care and research.
Clinical Nurse Leaders are more than just Caregivers or Healthcare Professionals.
They're experts in managing patient expectations while staying up-to-date with all aspects of hospital nursing administration.
CNLs have an opportunity to make significant contributions at every level within hospitals as well through leadership roles such as disease prevention nursing programs or even teaching novice graduates how things work behind closed doors!
The Clinical Nurse Leader is a new profession developed in 2003 by the American Association of Colleges and Nursing (AACN) collaboratively with several health organizations to help lead healthcare forward with improved outcomes.
Clinical Nurse Leaders are the highest level of nursing management in hospitals.
They have a distinct role from other advanced practice clinical roles.
They focus on patient care at an individualized level, rather than just delegating tasks or supervising staff members, as you would see with administrative positions that require less expertise, such as Fluid Therapy Technicians (for example).
A Clinical Nurse Leader can be employed in almost any sphere of the medical industry, from pediatrics to surgery.
To be considered for this job, you should have a Bachelor's Degree in Nursing (BSN) or a Nursing degree.
Being an Advanced Practice Nurse (APN) or Nurse Practitioner (NP) is not usually necessary, but they add value, so it is recommended that these qualifications exist if possible.
You must also show strong attention to detail and possess management experience.
Keep reading to discover how much salary they command.
Overview of Clinical Nurse Leader Salary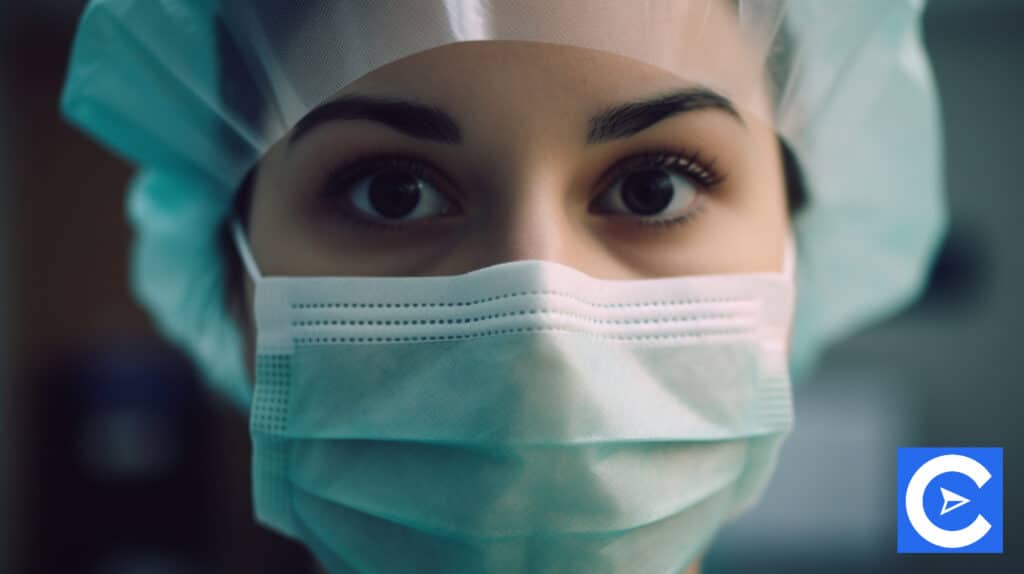 In 2021 the average salary for a Clinical Nurse Leader was close to $92,000 per year.
That's around $44 an hour!
Salaries range from less than $80,000 up to higher lined pays at $105,000, not including benefits which can add several thousands of dollars on top of that number.
When you add in all of the benefits that CNLs earn, their actual value is often much higher.
These include employer-sponsored health insurance and retirement accounts for employees to enjoy!
The salary difference between Registered Nurses and Clinical Nurse Leaders is relatively significant, which has many reasons why some choose to become CNLs.
Registered Nurses earn a median annual income of roughly $73K while CNLs make more than this amount at just around $90k per year.
A Nurse Practitioner's position is frequently discussed alongside that of a CNL.
The average annual pay for Nurse Practitioners is around $116,000 per year.
While the income is larger than what CNLs generally make, pay is only one thing to consider before making a career decision.
Before deciding which career path is best for you, you must first comprehend the differences between the two roles.
What influences your Clinical Nurse Leader's Salary?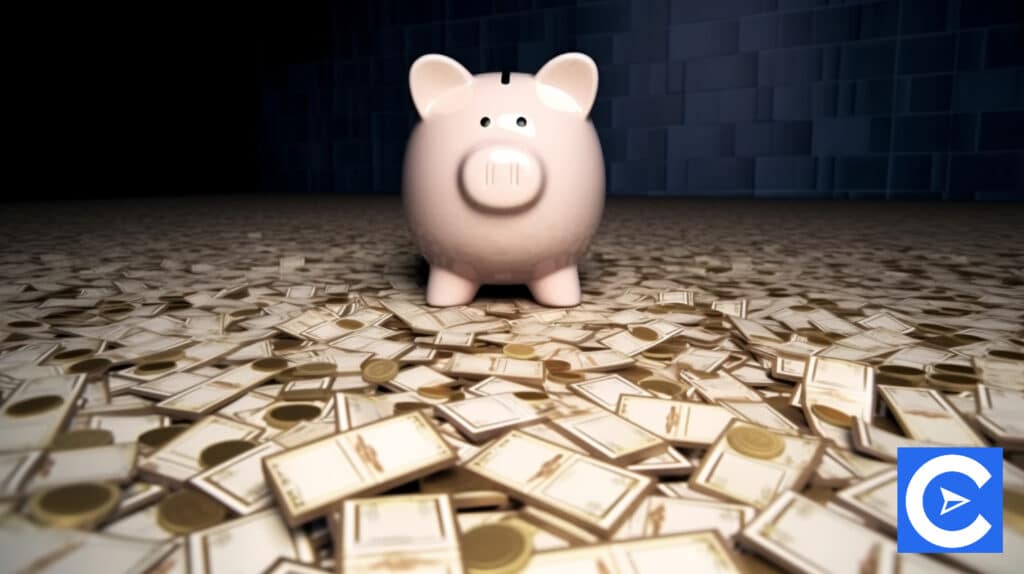 Experience
The amount of experience you have in a Clinical Nurse Leader role capacity will naturally impact how much you pay for the performed work.
In most cases, new CNLs (after gaining their R.N. license and practicing certificate) lean towards lower-end average salary ranges and gradually increase with years of working as an employee.
Continuing nursing education or optional CNL certifications can also improve their perceived value and competency among various service providers, which could lead them to be offered higher salaries than initially expected.
Location
The best way to get a higher salary as a Nurse is by working in regions with more significant opportunities.
The cost of living and demand for qualified Nurses vary from state to state, impacting your take-home pay significantly depending on where you live!
For example, suppose you're working near an area with higher costs like New York City or Los Angeles.
In that case, your average monthly compensation will likely be more significant than someone who lives somewhere cheaper where living expenses are much lower.
Similarly, if there is a shortage of CNLs in the region you choose to work, you can expect to earn more.
The average wage for CNLs in large metropolitan areas in the United States is shown below as a point of comparison:
San Francisco, California: $114,861 per year
Dallas, Texas: $91,292 per year
Miami, Florida: $89,455 per year
New York City, New York: $110,542 per year
Chicago, Illinois: $97,484 per year
Boston, Massachusetts: $103,531 per year
Washington, D.C.: $93,077 per year
Work Environment
While hospitals employ the majority of CNLs, they can also work in several different industries.
For example, some people in this profession may be found working at long-term care facilities, community health centers, or home health agencies.
There is greater demand for their skills and expertise than on average, their salaries are higher.
Average Clinical Nurse Leader Salary by State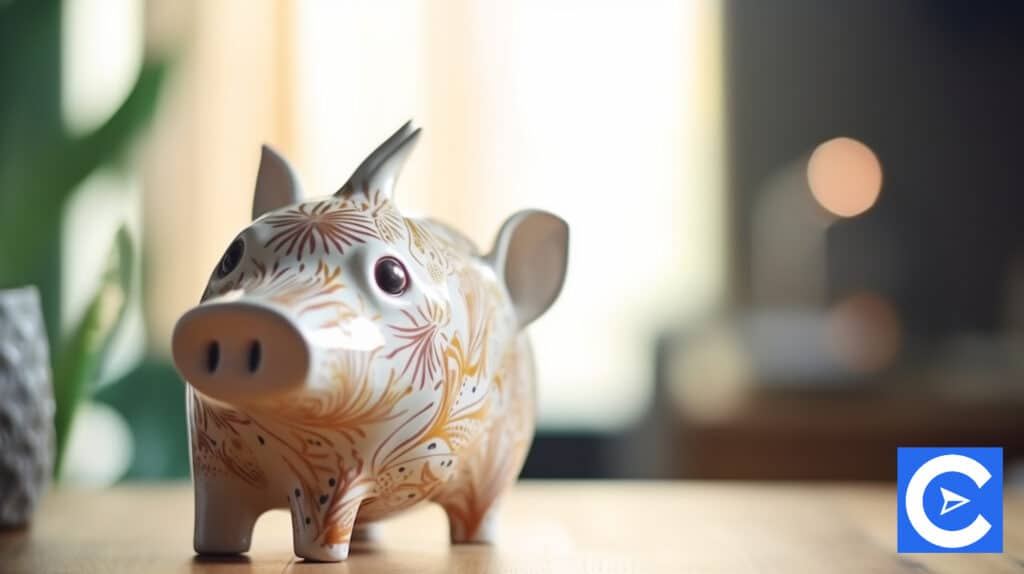 The U.S. Bureau of Labor Statistics reports that the top-paying states for Registered Nurses (RNs) include California, Hawaii, Massachusetts, Oregon, and the District of Columbia.
The annual pay for R.N.s salaries averages $120,560 to $95,270.
Although the information at BLS regarding the top-paying states specifically for CNLs is limited, state-by-state earnings are likely similar to those of R.N.s.
The top five highest-paying states would be:
California – $113,240
Hawaii – $104,060
District of Columbia – $94,820
Massachusetts – $93,160
Oregon – $92,960
The top wages in the country are often found within states with a high cost of living indexes.
Hawaii, the District Of Columbia (D O C), California, Massachusetts, Oregon, and New York all rank at 185-127 on this list!
The Nurse shortage is currently at its worst point in history, with some states seeing up to 40% fewer Registered Nurses than needed.
There will be an average annual job growth rate of 35% in Arizona alone.
With this booming industry comes opportunities for those who want them – but only if you can get your foot in the door!
Employers could add 2,110 job openings every year between 2018-2028.
Other states where growth opportunities for R.N.s are expected to grow include Utah, Colorado, Georgia, and New York.
Average Clinical Nurse Leader Salary by Cities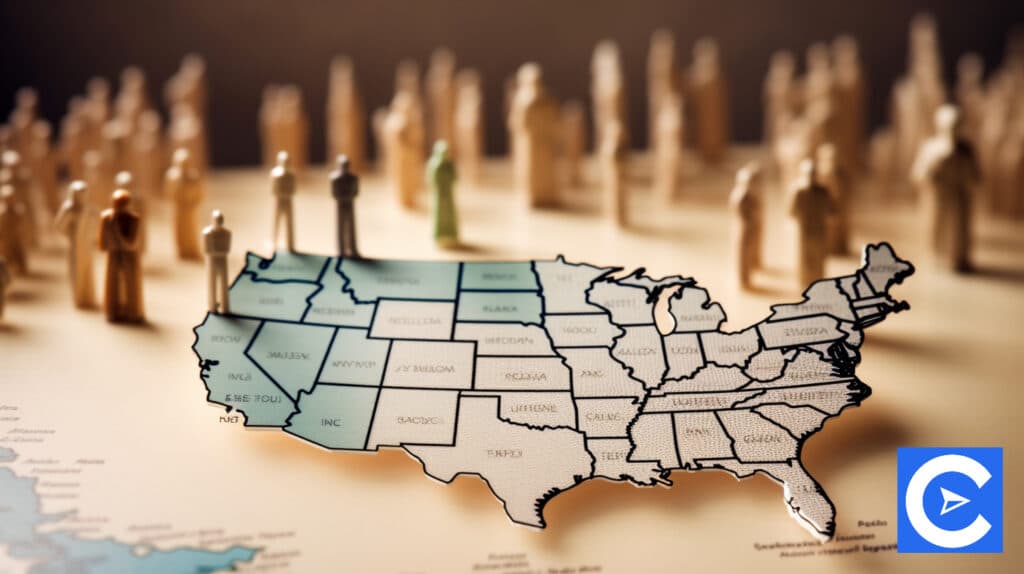 It's no secret that a career in nursing can be gratifying.
Not only do you have the opportunity to make a difference in people's lives, but you can also earn a competitive salary.
But what exactly is the average Clinical Nurse Leader Salary?
That depends on several factors, including location.
For example, Clinical Nurse Leaders in New York City tend to earn more than those in other parts of the country.
This is due to the high cost of living in NYC as well as a large number of hospitals and clinics.
Similarly, Clinical Nurse Leaders in Los Angeles usually earn more than their counterparts in other parts of the country.
This is because L.A. is home to many top-ranked hospitals and medical facilities.
Here is a look at average salaries for Clinical Nurse Leaders in some of the largest cities in the United States:
New York City: $96,963
Los Angeles: $95,660
Chicago: $92,784
Houston: $89,378
Phoenix: $86,874
Raleigh, North Carolina, is $75,000
In addition to location, other factors that can affect salary include years of experience and education level.
With the right qualifications and a willingness to relocate, you can earn a competitive salary as a Clinical Nurse Leader.
So, if you're considering a career as a Clinical Nurse Leader, be sure to research salaries in your desired location.
Average Clinical Nurse Leader Salary by Years of Experience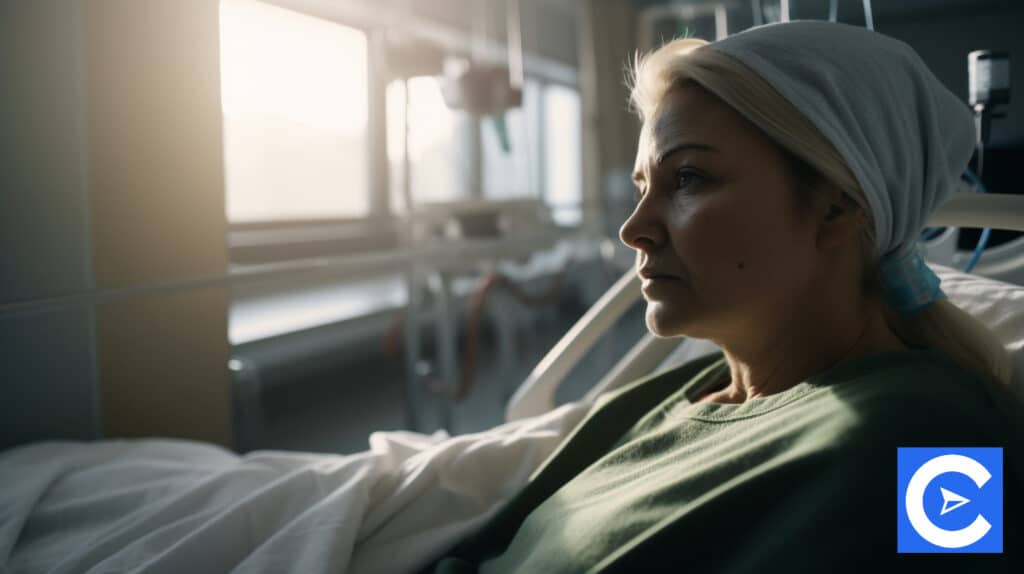 Years of experience play an essential role in determining a Clinical Nurse Leader's Salary.
In general, the longer an individual has been working as a Clinical Nurse Leader, the more experience they will have and the higher their salary.
According to Payscale.com, the average salary for a Clinical Nurse Leader with 1-4 years of experience is $74,000.
This salary increases to $84,000 for those with 5-9 years of experience.
For Clinical Nurse Leaders with 10-19 years of experience, the average salary jumps to $93,000.
And finally, those with 20 or more years of experience earn an average salary of $100,000.
How to increase your average Salary as a Clinical Nurse Leader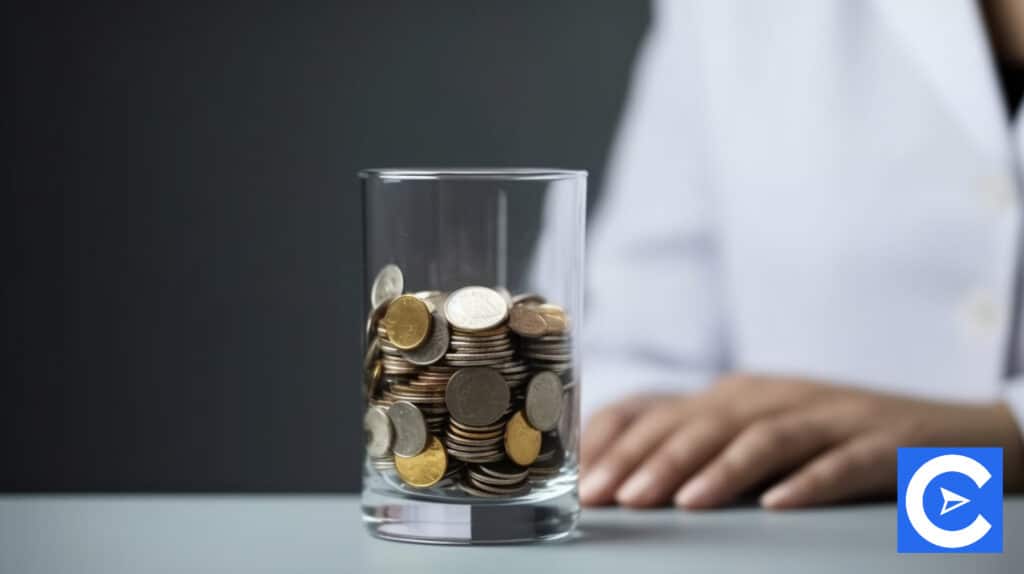 CNLs can earn more as they progress in their nursing career and take on higher-paying tasks.
CNLs can increase their earning power by moving to higher-paying jobs, learning administrative skills, and gaining certifications.
Change Practice Setting
The difference in pay between working as an R.N. in a hospital and other job settings is significant.
R.N.s who work in more lucrative industries can earn a higher salary.
R.N.s working at hospitals or medical practices tend to make less money than those working for companies that provide business support services, such as financial firms where annual mean wages range from $106,670.
The next highest payer includes the federal executive branch, investment pools, and pharmaceutical manufacturing.
Here R.N.'s earn mean wages of $96,230-$91,990 annually.
Gain Experience in Administrative Roles
The high salaries earned by Nurses who work in administrative services prove that it is one of the most rewarding fields for this profession.
R.N.s can make an annual mean salary ranging from $89,490, which results in just under $43 per hour on average while maintaining their sanity!
Higher-level positions with more responsibilities and duties come with tremendous earning potential.
Those aspiring to become Clinical Nurse Leaders should consider getting either an MSN program such as a Master of Science in Nursing or a Masters's degree in health administration.
Further education certification courses such as ACNP's (American Credentialing Center) Nurse executive certification also boost your earning power.
Other organizations offering the certificates could be the Pursue Additional Certifications in High-Demand Specialties.
CNLs looking for more opportunities or earning higher salaries should consider pursuing certifications dedicated to high-need areas of nursing.
These include critical care, acute care, etc.
Registered Nurses (RNs) and Advanced Practice Nurses (APNs) who have fulfilled 1,040 working hours should consider pursuing the acute-critical care professional certification.
The American Association of Critical-Care Nurses offers it and is meant for prospective supervisors and managers and supervisors.
Other lucrative certifications for CNLs include psychiatric mental health, progressive care nursing, cardiac medicine, etc.
They could be earned from the American Association of Colleges of Nursing.
Other factors to consider are how large the population is where you work and how large the facility is.
Job Outlook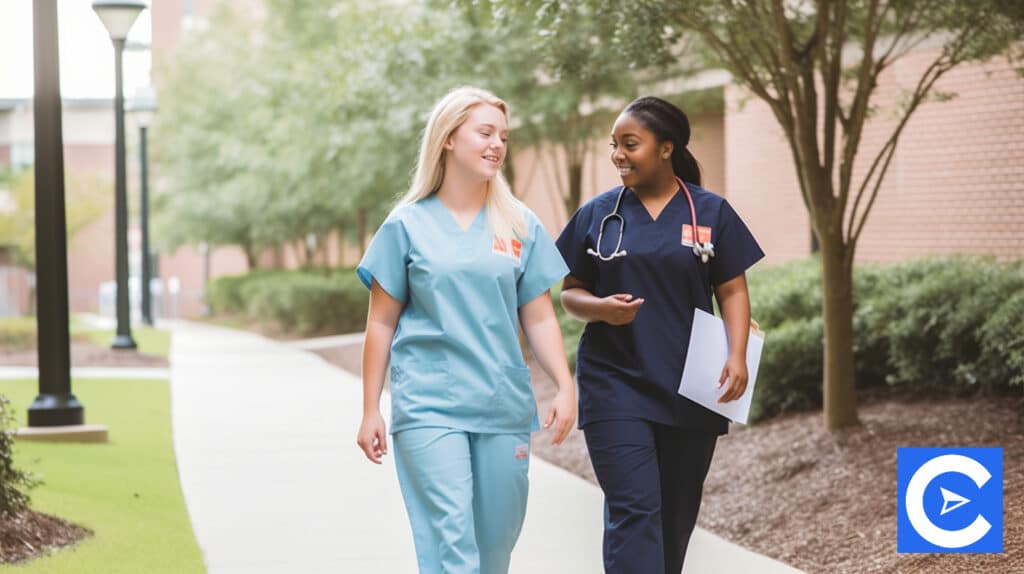 The national need for Nurses is increasing at an alarming rate, and as a result, the number of job openings in this field will continue to grow.
The Bureau of Labor Statistics has indicated that employment opportunities are expected to grow by 12% between 2018-2028.
The relative shortage has also propelled a high demand for Clinical Nurse Leaders by various facilities and healthcare systems.
There is an overall need for the significant contributions that Clinical Nurse Leaders make to departments within which they work, making it easy why so many organizations seek them out when hiring individuals who can fill this position.
Their work is invaluable because it helps design patient care in any department.
In addition, their nursing role as an Administrator has made them valuable to where they work with how much experience and skillset they bring along on behalf of themselves or others who may need assistance.
The opportunities for career advancement in the nursing field are endless, with new positions being created every day.
As there aren't many certified people as CNLs (Clinical Nurse Leaders), you can be sure that your job prospects will only improve over time and through hard work!
Conclusion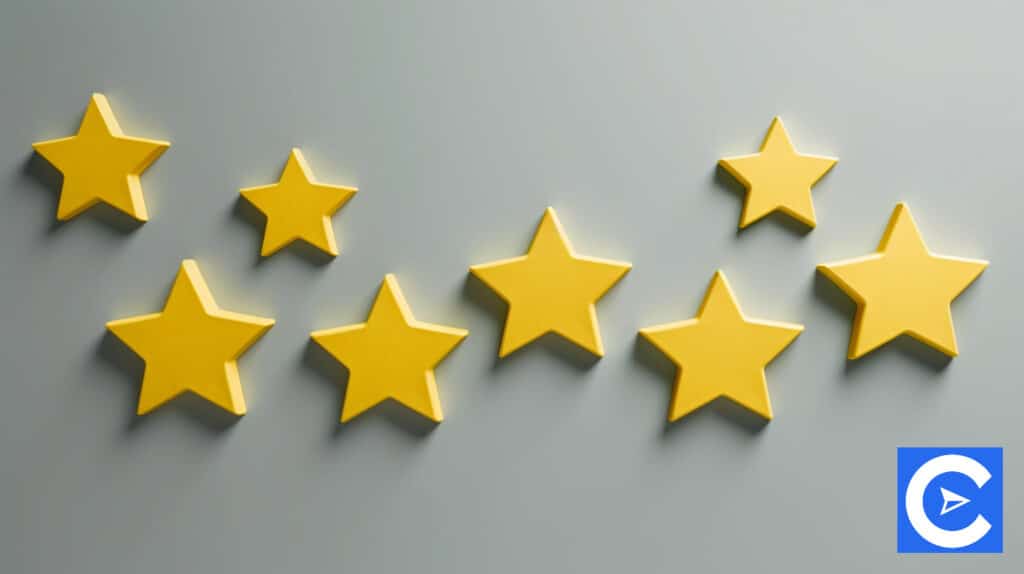 Clinical Nurse Leaders are the innovative minds behind every successful healthcare team.
They are the eyes and ears of a hospital, constantly on the watch for anything that may affect patient care.
These highly qualified Nurses use their knowledge, and clinical experience for the greater good by collecting data and evaluating available resources with other information gathered throughout a patient's treatment process while balancing time constraints to provide optimal quality healthcare services.
With an RN license and certifications, a Clinical Nurse Leader can increase their average salary, compensating for the years of hard work and training.
Frequently Asked Questions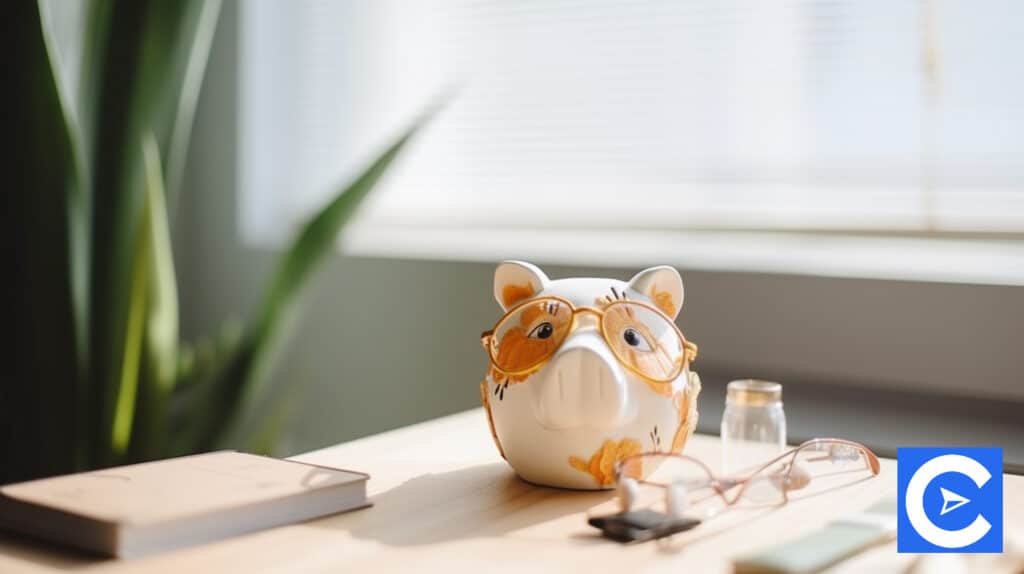 What are the duties and responsibilities of a Clinical Nurse Leader?
The Clinical Nurse Leader is the brain of any hospital, working to improve patient outcomes by teaching, researching, innovating, and advocating for them while also collaborating with other staff. They are less involved in hands-on care but in implementing or modifying practice within their environment to advance best care practices.
How much does a Clinical Nurse Leader make?
The average annual salary for Clinical Nurse Leaders is $104,000 but this varies depending on the type of facility they work in and their experience. Some people who are new to their field may only get paid less than what's been experienced by those with more years under their belt.
Which states offer the highest salary for a Clinical Nurse Leader position?
CNLs who work in states with a higher cost of living tend to earn more than those who work in states with a lower cost of living. States with the highest average salary for CNLs include: California ($106,000), Alaska ($105,000), Hawaii ($105,000), and Massachusetts ($104,000).
Why does the annual average salary fluctuate from one city to another?
One of the most significant factors is the cost of living in a city. The higher the cost of living in a city the higher salaries. Another factor that can impact salary is the availability of job opportunities. More job openings with many workers competing for positions drive down wages.
Where will you find Clinical Nurse Leaders employed?
By virtue of passing the CNL program, Clinical Nurse Leaders can find themselves in almost any nursing staff. You are likely to find them working as Educators, Client Advocates, Clinicians, Outcome Managers, Nursing Informatics Specialists, Risk Anticipators, System Analysts, Team Leaders, or other nurse leadership positions.
What certification or licenses do you need to practice as a Clinical Nurse Leader?
Clinical Nurse Specialists must be licensed Registered Nurses who hold a Master's degree or higher from an accredited nursing school. The Clinical Nurse Leader (CNL) Certification exam is administered by the Commission on Nurse Certification (CNC). Certification requires the completion of a minimum number of clinical hours in a CNL role.
What are the duties and responsibilities of a Clinical Nurse Leader?
A Clinical Nurse Leader is given the responsibility of supervising the goings-on of nursing staff. You will routinely find Clinical Nurse Leaders performing responsibilities such as:
– Care Coordination
– Transitions of Care
– Outcomes Measurement
– Interprofessional Communication & Team Leadership
– Implementation of Best Practices Based on Evidence
– Risk Assessment
– Quality Improvement
References