Welcome to the most elaborate guide that fully explains the Psychiatric Nurse Practitioner career!
In this article, we will cover the skills, and nursing education requirements of the professional, as well as the career future outlook.
At the end of the reading, we promise that you would have come to know the most important details about becoming a Mental Health Nurse Practitioner.
Expect the following by reading the article:
What is a Psychiatric Nurse Practitioner?
The job description of a Psychiatric Nurse Practitioner
Skills and Attributes required
Career Outlook
This career guide will come in handy.
Let's get started!
Introduction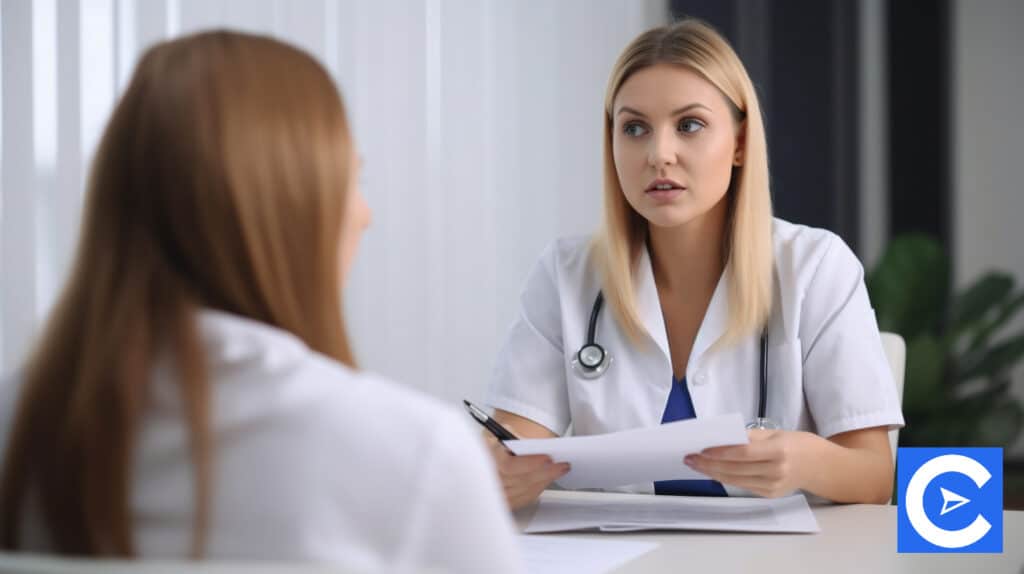 Advanced Practice Licensed Nurses who provide mental healthcare to patients are referred to as Psychiatric Mental Health Nurse Practitioners (PMHNPs).
Psychiatric Nurse Practitioners, often known as Psychiatric NPs, are Advanced Practice Nurses who have completed an advanced nursing program and play an essential role in the medical community.
Although Advanced Practice Nurses are not Medical Doctors, they do many of the same tasks that Psychiatrists do.
A Psychiatric Nurse will implement a mental health recovery plan, which may involve counseling and medication after testing and evaluation.
They specialize in assisting patients suffering from depression, anxiety, substance misuse, mood disorders, postpartum depression, and other mental health difficulties.
People suffering from acute and chronic mental illnesses such as depression, PTSD, behavioral problems, and anxiety benefit directly.
Their efforts also benefit patients' communities by raising awareness and educating them about managing and treating these frequent mental health issues.
What is a Psychiatric Nurse Practitioner?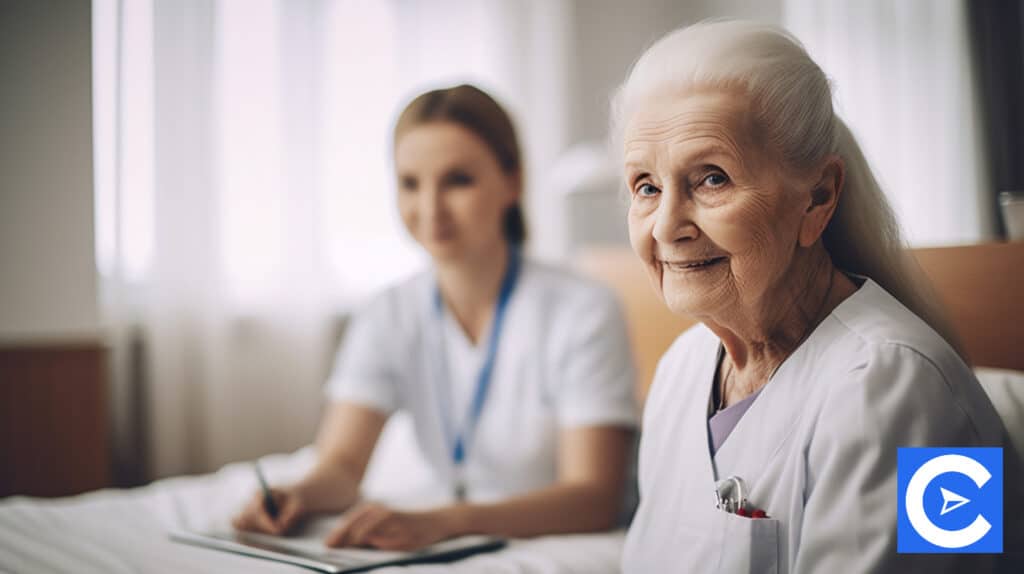 Psychiatric Nurse Practitioners are credentialed Nurses who provide mental health treatment and support services to patients and their families.
Psychiatric NPs design holistic treatment programs that highlight a dynamic degree of educational and professional support tailored to each patient's psychiatric requirements and work with Doctors to establish a diagnosis and prescribe medication.
Nursing, psychological, and neurobiological knowledge are needed in psychiatric-mental health nursing.
In addition to health assessment, diagnosis, care, and treatment of mental health and drug use problems, PMH Nurses ensure health promotion and wellness through prevention and education.
PMH Registered Nurses (RN) and Advanced Practice Registered Nurses (APRN) are highly informed and adhere to stringent licensing and credentialing provisions.
Due to the tremendous demand for their skills, they are well compensated and have a lot of career flexibility.
Psychiatric NPs can pursue other specialties within the mental health profession, depending on their level of schooling.
They can work in a range of jobs ranging from general psychiatric assessments and diagnoses to acting as counselors to working in a research context.
Whatever role you play as a Psychiatric Nurse Practitioner, it's critical to lead with compassion for your patients, who have little influence over how they absorb or accept their diagnosis.
Why become a Nursing Practitioner?
Nurse Practitioners are first and foremost Nurses, and nursing is known as the "caring" profession.
Nurse Practitioners specializing in psychiatric mental health diagnose and treat mental health disorders.
PMHNPs help families, individuals, and different demographics through public health schemes, program formulation, and administration.
Primary Care is a term that refers to the Pediatric Nurse Practitioner's work to improve overall health, prevent disease, and treat minor illnesses.
By investing in advanced practice and more clinical hours, Nurse Practitioners strengthen the nursing profession and the patients they serve.
The following are some compelling reasons to pursue a career as a Nurse.
While keeping a holistic approach to care, Nurse Practitioners can have a more significant role in a healthcare organization than other Nurses.
Mental Nurse Practitioners bring a comprehensive, holistic approach to healthcare by employing their skills to diagnose and treat patients, advocate for disease prevention, and prescribe drugs.
Nurse Practitioners will have autonomy due to this, and they will be able to collaborate with other Healthcare Providers.
Nurse Practitioner education programs also assist these professionals in developing skills that will enable them to advance to positions of greater responsibility.
According to the American Psychiatric Nurses Association, Nurse Practitioner programs allow future NPS to build abilities as Educators, Advocates, Administrators, Mentors, and Researchers.
These abilities are critical for Nurse Practitioners who want to advance their careers and take on leadership roles.
The American Nurses Association's code requires Nurses of ethics to fight for their patients' safety, rights, and health.
Furthermore, the American Association of Nurse Practitioners (AANP) rules of practice for Nurse Practitioners identify these health care professionals as responsible advocates for patients' well-being and acknowledge their effect on health policy.
Working as a Nurse Practitioner is a perfect fit for a Nurse passionate about patient advocacy.
The following characteristics of effective patient aid were identified in a study published in the journal Nursing Ethics: Safeguarding, for example, by safeguarding patients from healthcare providers' incompetence.
They are adding value, for example, by ensuring that patients have the freedom to make their own decisions.
You can mediate by transmitting information about patients' choices to other healthcare workers.
Identifying inequities in health care, for example, to promote social justice in health care.
Nurse Practitioners' holistic approach to patient care, genuine involvement in patient education, and capacity to build treatment plans that meet patients' specific talents and preferences easily align with patient advocacy.
These elements enable Nurse Practitioners to form deep bonds with patients, allowing them to fulfill their duties as patient advocates.
Nursing Education Requirements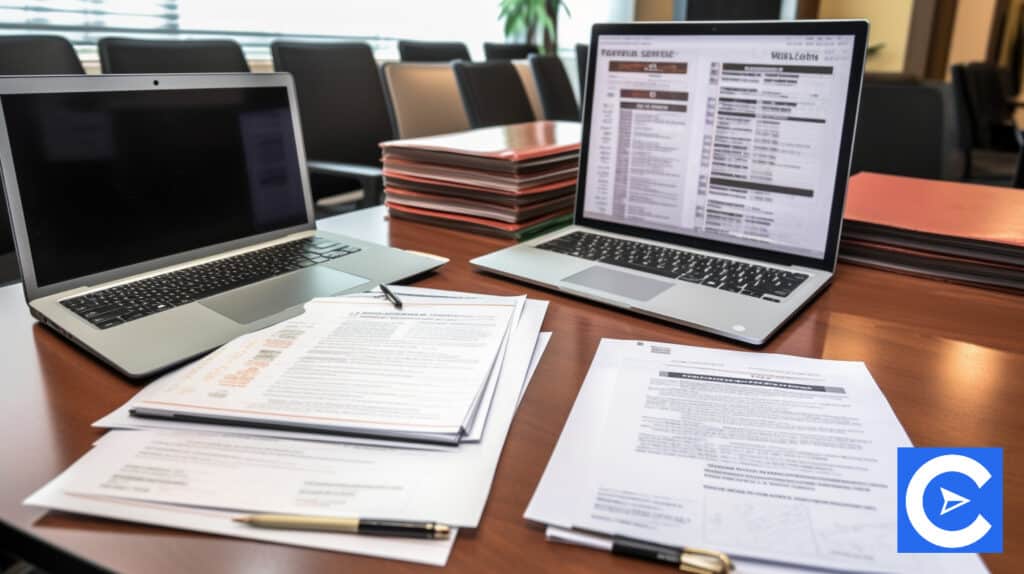 Qualified Nurses are needed in the United States for various jobs, including bedside care, leadership, education, and advocacy.
Prerequisites for an ADN or BSN must be completed
Whether seeking an ADN or BSN, nursing students must pass liberal arts, math, and science prerequisites.
Prerequisites for nursing school include basic anatomy, physiology, biology, psychology, and anatomy.
In most situations, nursing programs require new students to pass these courses with a "C" or better.
Obtain a Bachelor's Degree in Nursing or an associate's degree in nursing.
A four-year Bachelor of Science in Nursing (BSN) degree gives a broad education in a variety of subjects, including leadership, interpersonal communication, and practical nursing skills.
Aside from an accelerated BSN program that permits students with a bachelor's degree in a non-nursing topic to finish in as little as one year, a two-year ADN program teaches nursing fundamentals and provides the quickest path to becoming a Registered Nurse.
Take the NCLEX Exam and pass it
Six weeks before graduation, students can apply for licensure and register for the NCLEX-RN.
On the computerized test, they must answer at least 75 questions.
Become a Board Certified Professional
The (ANCC)American Nurses Credentialing Center provides the Psychiatric-Mental Health Nurse Practitioner Certification.
Candidates are tested in broad areas of expertise for board certification by the ANCC.
RNs must have clinical experience exceeding two years and pass an exam to qualify.
Information on how to become a certified professional is, however, state-specific.
For example, the California (BRN) Board of Registered Nursing website has information on Nurse Practitioner licenses in California.
Nursing students can find jobs through their schools or other popular job sites.
The American Nurses Association, for example, has a career center where members can look for new employment.
In accord with the Bureau of Labor Statistics, RNs earn an average annual salary of $80,010.
Many Nurses make more money working in high-paying businesses, including corporate support services, the federal government, and pharmaceutical and medicine production.
RNs in these sectors earn $92,110-$106,670 per year.
Roles of a Psychiatric Nurse Practitioner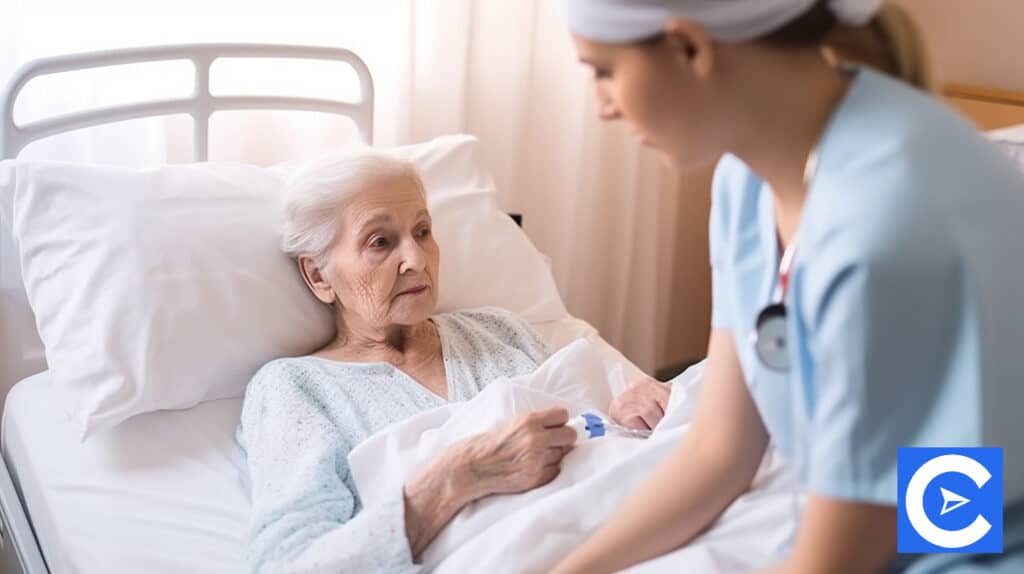 RN students might get jobs at their institutions or through other organizations.
Nearly 20% of adults and half of the teenagers in the United States have a mental illness.
A substance abuse disorder affects approximately 8% of adults.
The need for Psychiatric Mental Health Nurse Practitioners has increased dramatically due to these epidemics.
This section answers the query roles of Psychiatric Nurse Practitioners for Nurses contemplating this growing field of medicine.
People, families, and communities receive psychiatric care from Nurse Practitioners with a psychiatric mental health specialization.
Patients' mental health is evaluated by Psychiatric Mental Health Nurse Practitioners who conduct research into their medical history, conduct complete psychiatric examinations, and identify risk factors that may impair a patient's mental health.
They identify their patients' mental health concerns based on their examination and then choose the most effective mental health services to provide.
These Advanced-Practice Nurses understand psychotherapy interventions and psychopharmacology and collaborate with Doctors and other experts to put their patients on treatment and prescribe medical regimens to improve their mental health.
Psychiatric Nurse Practitioners give assistance and education to the entire community as they evaluate their patients' progress in their lifespan.
They can also help with policy formulation and healthcare reform in mental health and patient treatment.
Nursing Skills and Attributes required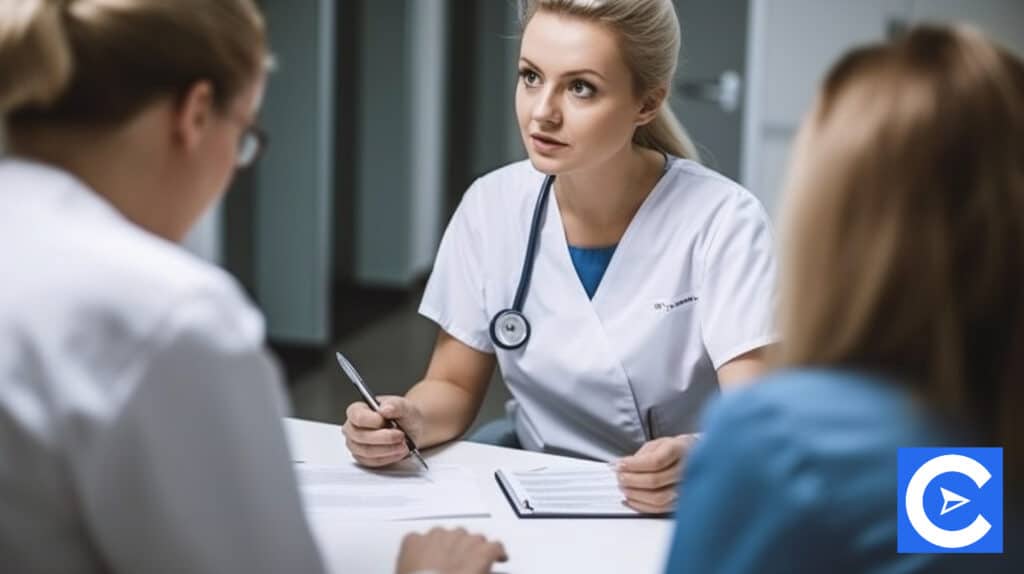 Psychiatric Nurse Practitioners operate in an emotionally and mentally taxing environment, both inpatient and outpatient.
To handle stress and burden while providing high-quality care, a Nurse Practitioner must have a variety of professional qualities developed over the course of their career.
Patients and their families may find it challenging to address mental health freely.
When speaking with patients and their families, diagnosing and assessing a patient's mental disorder, Psychiatric Nurse Practitioners must operate professionally, with respect and tact.
In addition, Psychiatric Nurse Practitioners must be competent to handle the pressure and stress associated with their job.
It's tough to determine the scope and specificity of a mental disorder because the symptoms aren't always obvious and can vary from patient to patient.
Psychiatric Nurse Practitioners ought to be ready to consolidate various data and patient research in relation to their in-depth medical expertise.
Psychiatric Nurse Practitioners come up with alternatives.
It is their responsibility to assist people in managing their mental health problems.
Throughout the therapeutic process, problem-solving abilities are required.
These skills assist in identifying critical risk factors such as a family's medical history of psychiatric trauma, drug abuse, and the surroundings, among others.
When dealing with emotional issues, Psychiatric Nurse Practitioners must be able to interact with other specialists and use logic.
They're also in charge of regularly evaluating a patient's treatment plan and coming up with other options as new issues occur.
Benefits of becoming a Psychiatric Nurse Practitioner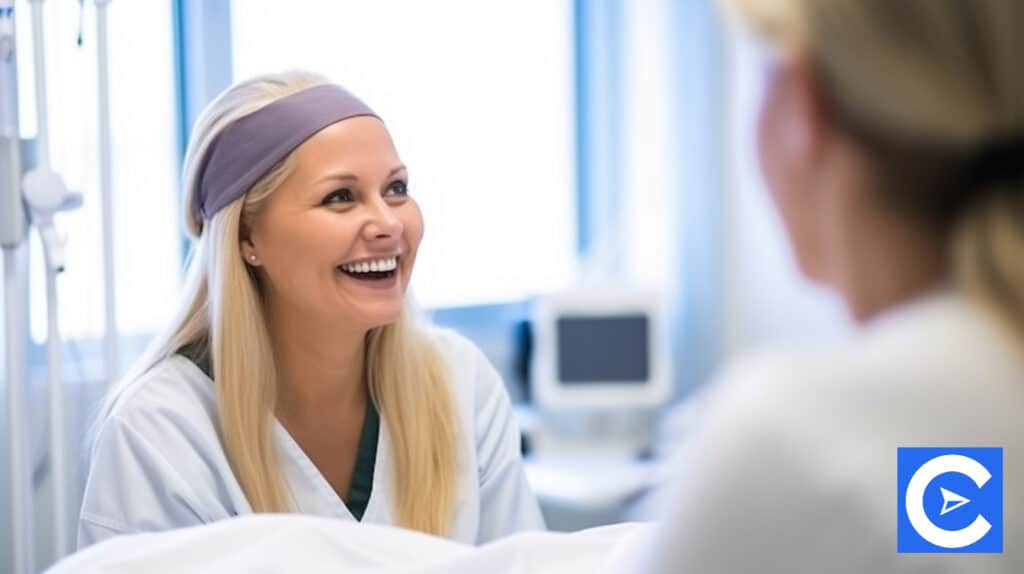 One of the most lively and successful industries in the country is mental health nursing.
With greater regard to self and rehabilitation, society has turned to Psychiatrists for guidance on the mental problems that many people face.
PMHNPs are frequently on the front lines fighting for a better lifestyle.
Demand is High
The need for mental health NPS is more potent than ever been.
As the stigma associated with mental illness fades, more people seek help from health experts.
The Affordable Care Act has raised the number of individuals who have health coverage, which has increased the need for mental health services.
Getting certified may take a while, but PMHNPs have many job opportunities after completing their studies.
A Bachelor's Degree in Nursing is required to work as a PMHNP.
The NCLEX-RN exam must be passed, commonly referred to as the National Council Licensure Examination.
Attaining a Master's Degree in the Science of Nursing (MSN) or doctoral degree (DNP) program in nursing is also required.
Attractive salaries
With such a high need for competent PMHNPs, it's no wonder that they're handsomely compensated.
Indeed, the average income for full-time PMHNPs in the United States is above $120,000 per year.
You may begin with lower annual pay, but after a few years of experience, it's simple to see how lucrative the sector can be.
Psychiatric Nurses frequently start their careers in small health clinics.
Wages may be lower in various environments, but the costs may be comparable.
However, your pay will rise if you transfer to a more extensive hospital system.
A Positive Force
As stated by the Centers for Disease Control and Prevention, two out of every five persons experience a mental disorder at some point in their lives.
You provide a lifeline in what may be a grim situation by working with people who are dealing with mental health.
It's as fulfilling as seeing people learn, grow, and succeed due to your guidance and treatment.
Nursing in the field of mental health is not for everyone.
It takes a lot of empathy, tolerance, and a willingness to assist individuals in getting through their most challenging moments.
This field necessitates excellent communication abilities.
PMHNPs must cooperate with other Health Providers to provide a comprehensive diagnosis for their patients.
Psychiatric Nurses must also have an extensive understanding of drugs, side effects, and interactions.
Different career paths exist
Whatever scope of practice you'd like to work for, there's a strong chance you'll be able to determine a position that meets your needs.
If you choose to work in a hospital's mental health unit, you'll most likely serve patients experiencing acute mental disorders.
If you work at a specific mental health treatment center, you'll be managing severe health issues.
You can also specialize in pediatric or geriatric mental health.
This allows you to interact with other groups of people who have mental disorders.
Since the need for adult Psychiatric Nurses is so high, you'll be able to choose what kind of career you want and where you want to work.
PMHNPs have the privilege to pursue the types of occupations that interest them the most, thanks to the extensive range of career pathways accessible.
Where can a Psychiatric Nurse Practitioner work?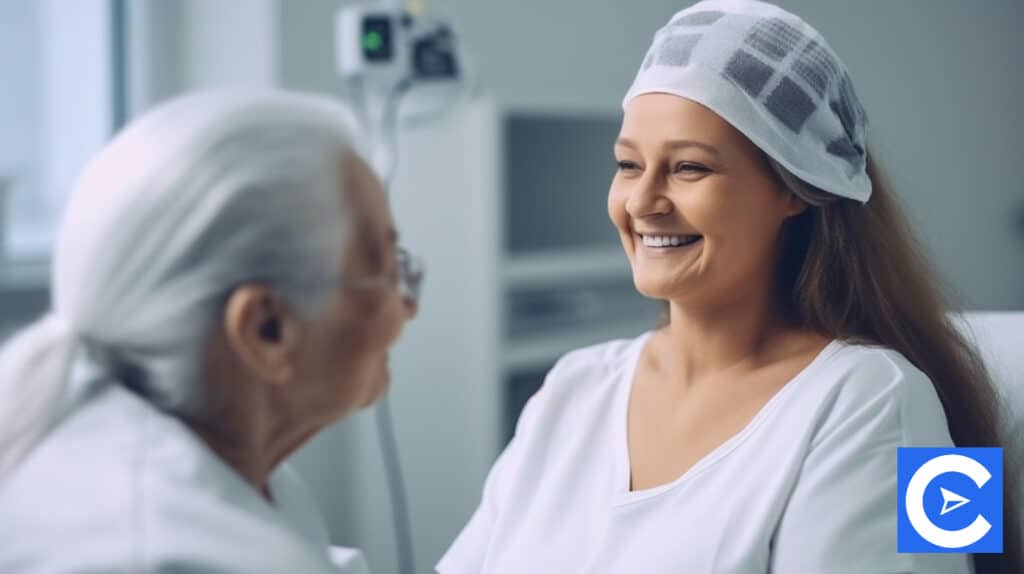 Based on their specialty, Psychiatric Nurse Practitioners might work with adults, adolescents, or children.
Private practice or mental health clinics employ many Psychiatric Nurses.
Residential treatment centers and general Practitioners' offices are examples of other environments.
Collaboration with other health providers frequently entails developing an interdisciplinary treatment plan to address a patient's entire health and well-being.
Sub-specializations available to Psychiatric Nurse Practitioners include addiction, military, geriatric, and psychosomatic medicine.
Addiction Medicine
Addiction medicine is a medical discipline that focuses on evaluating, diagnosing, and treating people addicted to something—substance abuse, gambling, sex, food, the internet, and other disorders.
Psychiatric Nurse Practitioners can work in hospitals, detoxification health centers, primary care offices, halfway houses, and recovery facilities.
Forensic Psychiatry
The interaction of mental health and the judicial system focuses on forensic psychiatry.
During a trial, these Nurse professionals testify in front of a jury.
They focus on criminal responsibility, competence to stand trial, youth, and child custody issues.
They frequently work in correctional facilities, courts, hospitals, and private practices.
Military
This specialization is concerned with mental health issues in the military, where substance abuse, significant depression, and traumatic stress are among the problems assessed and treated.
Nurse Practitioners can practice in various settings, including hospitals run by the Veterans Administration.
Psychiatry of Children and Adolescents
The examination and diagnosis of behavioral disorders affecting families focus on child and adolescent psychiatry.
Nurse Practitioners educate patients, dispense medications, and give psychotherapy.
Their expertise is in specialized therapeutic methods such as play therapy and family therapy.
Geriatric Psychiatry
Geriatric psychiatry is concerned with assessing, diagnosing, and treating mental illnesses such as bipolar disorders in the elderly.
These Nurse Practitioners are experts in treating adult patients, depression, and late-life addictions.
They're also experts in offering to counsel people dealing with loss, isolation, financial hardship, dread of mortality, and emotional concerns about pain and cancer.
Consultation for Psychosomatic Conditions
Consultation-liaison psychiatry, often known as psychosomatic medicine, emphasizes the intersection of physical and mental disorders.
These Nurse Practitioners treat difficult drug withdrawal, concomitant mental, delirium, suicide attempts, and somatoform disorders.
Career Outlook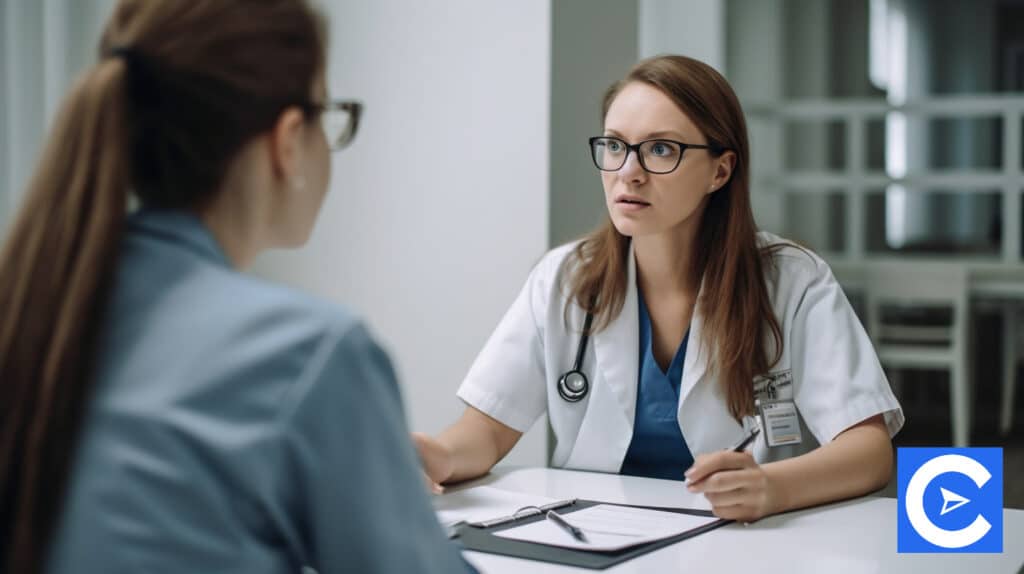 The number of Registered Nurses in California is expected to expand faster than average for all occupations.
Between 2018 and 2028, the number of RN jobs is predicted to grow by 16.7%, or 53,400.
Over the decade, an average of 194,500 vacancies for Registered Nurses are expected.
Those positions are likely to increase due to the demand for replacing personnel who change careers or leave this profession for other reasons, such as retirement.
What is it like to be a Psychiatric Nurse Practitioner?
As we've seen, there are a variety of causes for this.
It's a gratifying professional option that includes earning competitive pay, living in the moment, and positively impacting the lives of others.
Conclusion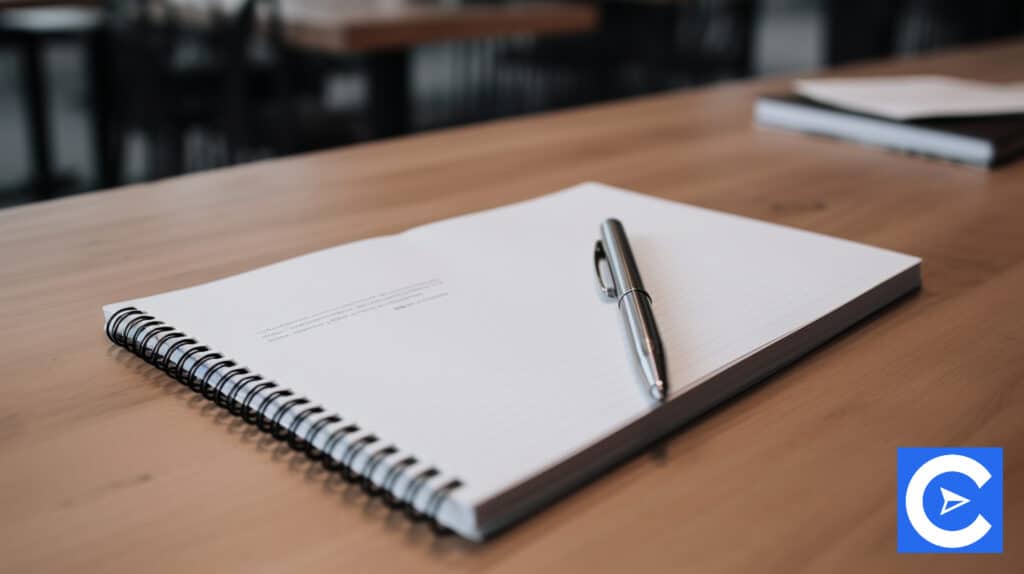 The job of a Nurse Practitioner is much more than just a job.
It's a daily commitment as well as a way of life.
You will be at the forefront of altering people's lives in your neighborhood and worldwide through dedication, compassion, and extensive education and training.
You have the power to make a real difference in people's lives.
Develop your nursing skills and interests to help solve the problem of a shortage of professional mental health treatments for so many people.
FAQs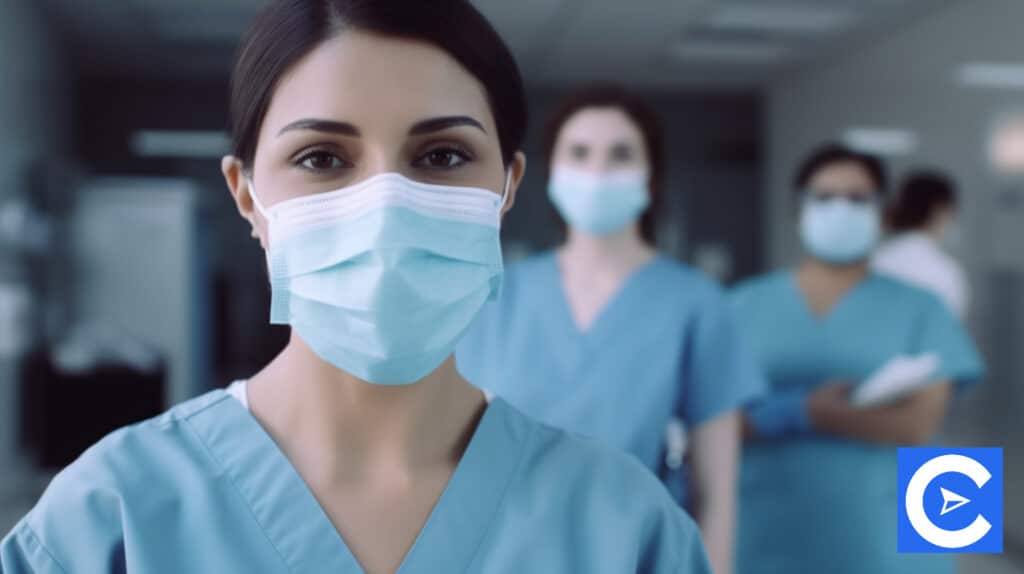 Are Psychiatric Nurse Practitioners in demand?
Yes, there is a demand for Mental Nurses, and that demand is likely to grow dramatically as the medical field expands. Statistics from the US Bureau of Labor Statistics reveal an increase in the need for Nurse Practitioners. One can improve their position with a Master of Science in Nursing.
Can a Psychiatric Nurse Practitioner diagnose mental illness?
Yes. A Psychiatric Mental Health Nurse Practitioner's duty may comprise a sequence of steps in inpatient treatment, including examining people and determining their mental wellness, diagnosing psychiatric disorders, and educating the patient and their families, among other people. They are primary in diagnosing mental health conditions.
What is the role of the Psychiatric Nurse Practitioner?
They are trained to care for people suffering from mental illnesses throughout their lives. Nurse Practitioners are trained in health assessment, diagnosis, planning, and evaluation, and they frequently perform tasks that Doctors do. The role might also differ depending on the place of work.
Can a Psychiatric Nurse Practitioner do counseling?
Yes. Counseling and psychopharmaceutical management are provided by Psychiatric-Mental Health Nurse Practitioner (Lifespan) (PMHNP) as required by law in their respective states. We recommend that you check the requirements set by your State's Board of Nursing on this matter.
Can a Psychiatric Nurse Practitioner diagnose PTSD?
No. A trained Medical Practitioner, such as a Medical Doctor or a Psychologist with a Ph.D. in psychology, must make the PTSD diagnosis. A Nurse with such a job description might be offering a service outside of their expertise.
Where do Psychiatric Nurse Practitioners work?
Nurses who serve as Psychiatric Nurses might work in various settings, including hospitals and private practice. Some might also work in outpatient clinics and healthcare centers. It also goes without saying that the place of work will determine the job description.
Can a Psychiatric Nurse Practitioner prescribe Adderall?
Yes. Nurse Practitioners can prescribe drugs in all 50 states; this includes the authority to prescribe antibiotics, opioids, and other Schedule II medications like Adderall. Through their nursing degree and additional certificates, they have the expertise required to prescribe medicine.
Is Psych NP-hard?
No. Psych Nurse Practitioners' responsibilities include assessing a patient's mental health, devising a treatment plan, and implementing procedures. Medication and therapies such as psychotherapy may be included. Certain medications, such as antipsychotics and CNS stimulants, may have unique prescribing criteria for NPs, depending on your state's scope of practice.
References