Greetings and welcome to Nurse Code!
In today's article, we'll break down the key differences that set Nurse Practitioners and Physician Assistants apart.
By the end of this session, you'll be able to clearly distinguish between Nurse Practitioners and Physician Assistants as well as discover which career path is right for you.
Our discussion will cover:
Nurse Practitioner vs. Physician Assistant: Key Differences
Choosing the right career path: NP vs PA
Scope of Practice: NP vs PA
Duties and Responsibilities: NP vs PA
Without further ado, let's dive right into it!
Nurse Practitioner vs Physician Assistant (NP vs PA): Key Differences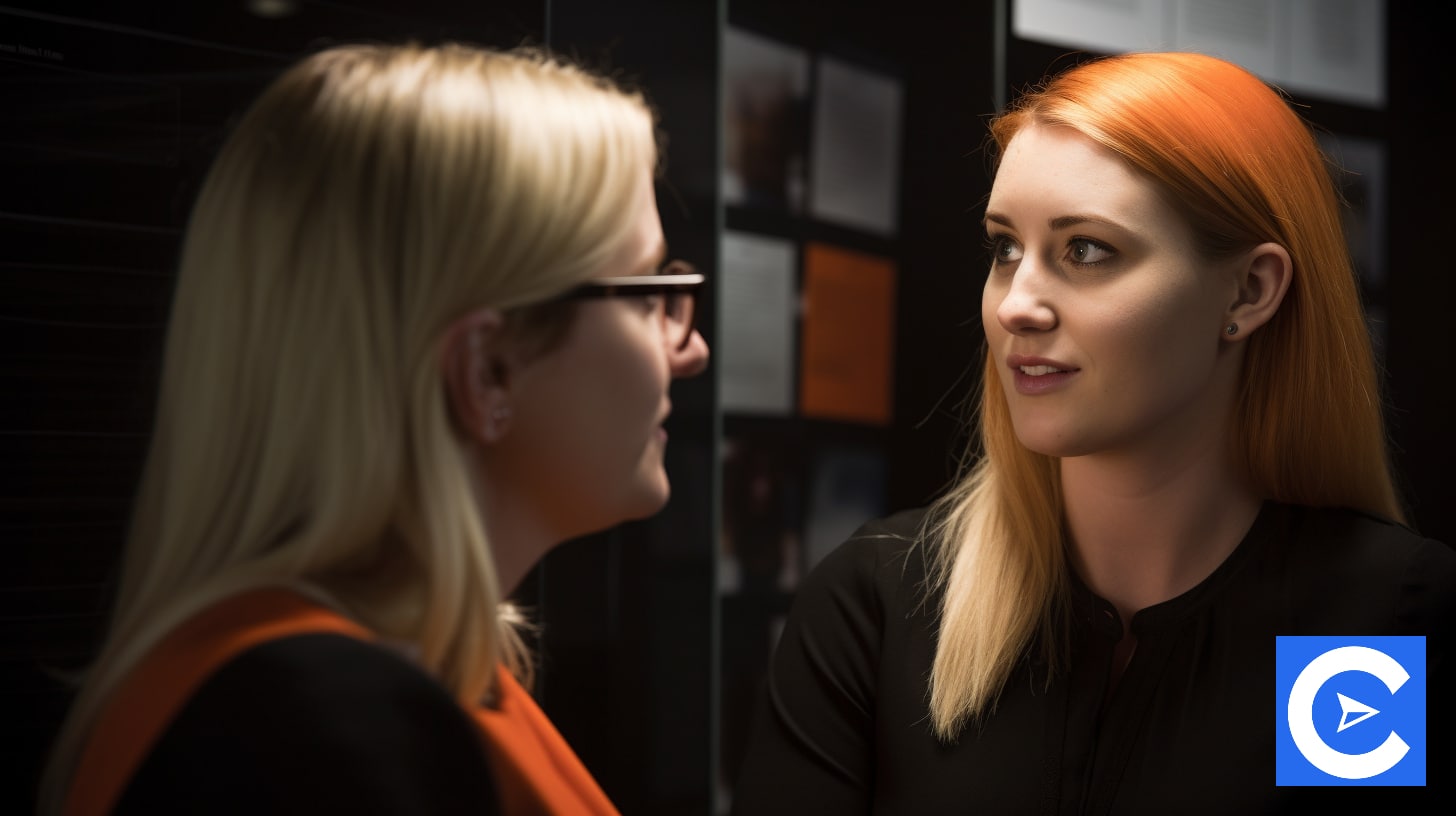 Nurse Practitioners and Physician Assistants are both Advanced Healthcare Practitioners who play a crucial role in patient care in different healthcare settings.
These two professionals have some similarities since they both treat and prescribe medication to patients.
However, there are several differences that set them apart.
Here is an overview of the key differences between the two healthcare professionals.
Education Requirements and Training
Let's kick the NP vs PA discussion with the difference in education requirements and training.
To become a Nurse Practitioner, one must be a Registered Nurse.
That means a Bachelor of Science in Nursing (BSN) and passing the NCLEX-RN exam to get licensure are preliminary requirements.
Aspiring NPs then proceed to a Master of Science in Nursing (MSN).
Advance education, say, Doctor of Nursing Practice (DNP), is also acceptable.
Nurse Practitioner MSN programs involve didactic instruction and clinical rotation, which constitutes around 1,000 hours of clinical experience.
The NP program culminates in a national certification exam for Advanced Practice Nurses.
It's recommended that aspiring NPs confirm the accreditation status of both MSN and certification programs before enrolling.
Why is this important, you ask?
Accreditation indicates that a nursing program has met the set standards for higher education.
When it comes to the PA education requirement, they don't necessarily need to be Registered Nurses.
Aspiring Physician Assistants should have a bachelor's degree in behavioral science.
Behavioral sciences involve programs like physiology, chemistry, anatomy, etc.
Apart from the degree, they should also have no less than 500 hands-on clinical hours of experience caring for patients as an Emergency Room Technician, RN, Certified Nursing Assistant, Paramedic, or any other profession recognized in the medical field.
Before we go any further, please note that the clinical hours, the accepted occupations, and degree program required vary from one accredited PA program to the next.
The next step is for PAs to earn a master's degree in an accredited program.
Many aspiring PAs mainly pursue a Master of Physician Assistant Studies (MPAS).
They may also opt for a Master of Science Physician Assistant (MSPA) or Master of Medical Science Certified (MMSc).
A PA master's degree program combines classroom work and around 2,000 hours of clinical training.
By the end of the Physician Assistant program, PAs must take and pass the Physician Assistant National Certifying Exam (PANCE) to earn their state licensure.
PANCE is offered by National Commission on Certification of Physician Assistant (NCCPA).
Both Nurse Practitioners and Physician Assistants have comprehensive coursework that equips them with the skills they need to qualify as healthcare providers in their own fields.
Once they've earned their credentials, both NPs and PAs must maintain their licensure through continuing education.
Nurse Practitioners' recertification cycle is two years.
Within this period, NPs are required to complete 1,000 clinical hours through continuing education.
Additionally, NPs must maintain their specialty certification.
The recertification period varies, but the majority of the certifying bodies, like the American Academy of Nurse Practitioners (AANP), require their NPs to renew certificates every five years.
On the flip side, Physician Assistants licensure renewal is in two phases.
PAs must complete 100 continuing education hours every two years and pass a recertification exam every ten years.
Areas of Specialization
Nurse Practitioners have several areas of specialization.
They choose the nursing specialties during MSN programs.
The most popular option among NPs is Family Nurse Practitioner.
However, there are several other areas of specialization, including women's health, psychiatric mental health, neonatal, pediatric, and adult-gerontology.
Within these specializations, NPs can choose primary care or acute care.
Further, as a Nurse Practitioner becomes more seasoned in practice, they can pursue subspecialization in trauma care, long-term care, emergency department, ICU, and cardiac care, among others.
While Nurse Practitioners specialize in different patient populations, Physician Assistants focus on a specific area of medicine.
PAs can specialize in internal medicine, emergency medicine, surgery, and women's health, among others.
PAs apply the specialization knowledge to all types of patient populations.
Another important distinction in specialization is that PAs can transition from one specialty area to the next without additional education or certification requirements.
NPs, on the other hand, must get additional certification and licensure to change specialty, say, from Family Nurse Practitioners to Pediatric Nurse Practitioners.
Scope of Practice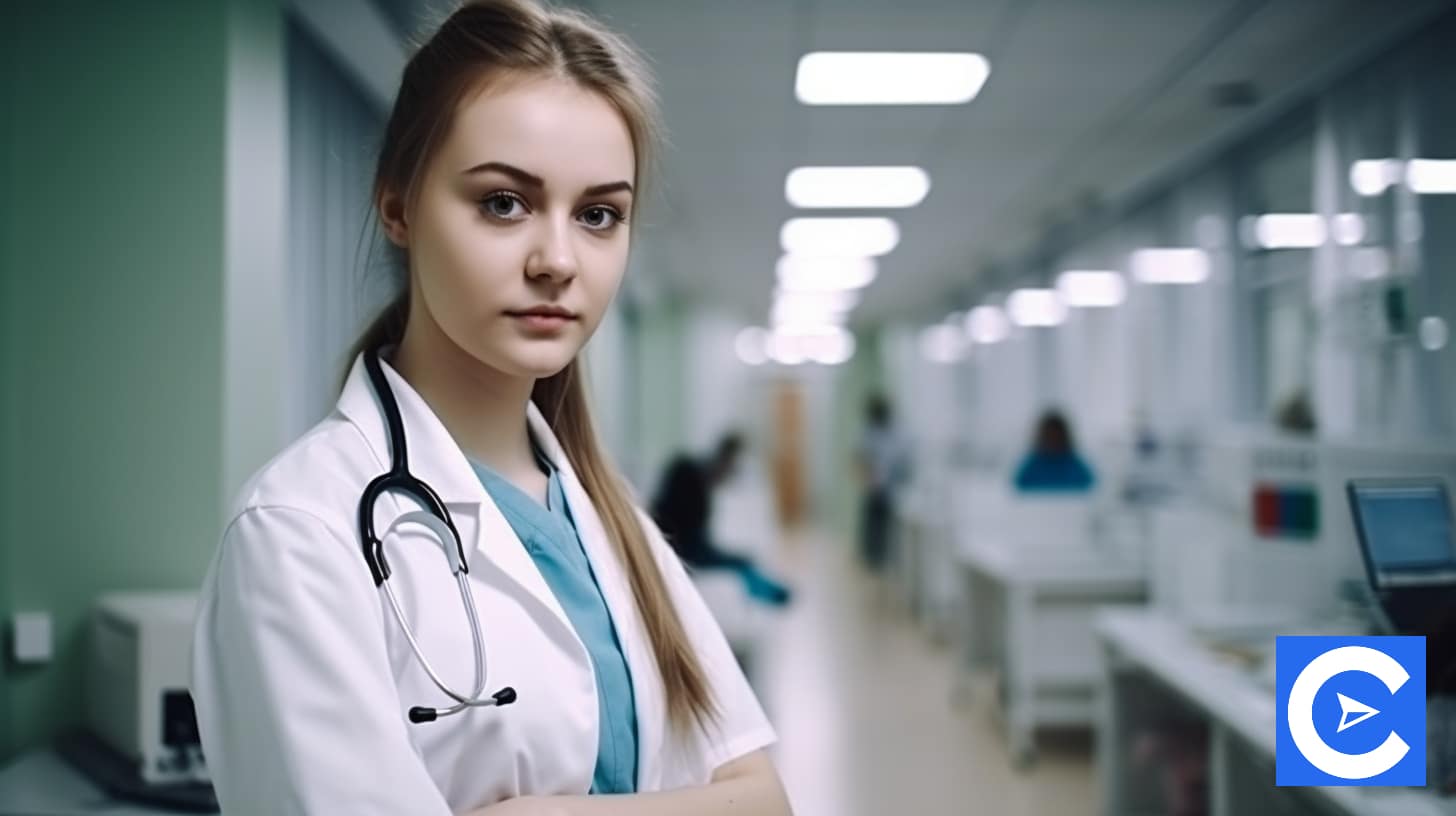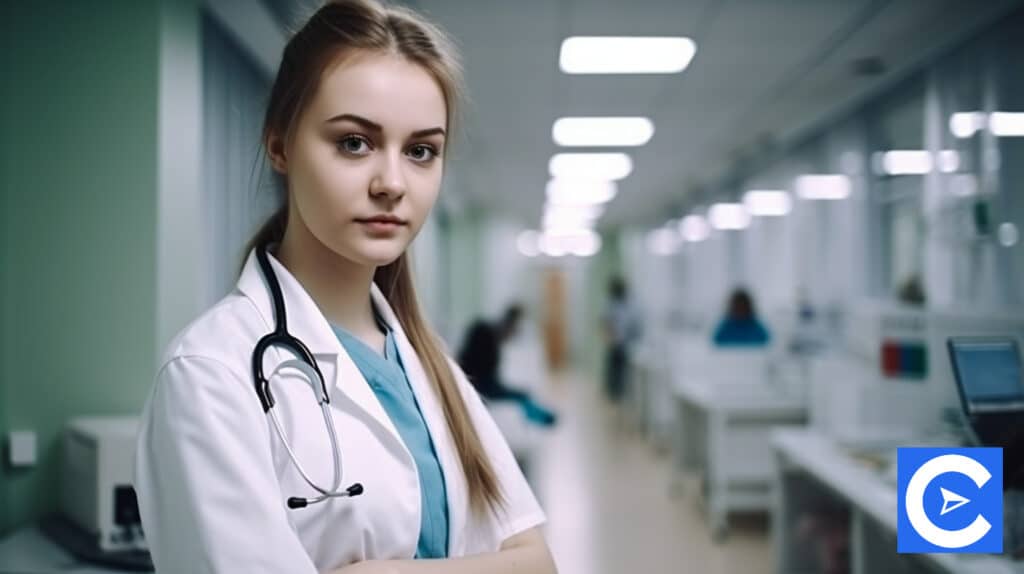 Nurse Practitioners and Physician Assistants have different scopes of practice.
Nurse Practitioners focus on the nursing model, which is patient-centered.
This model takes a holistic approach to patient care.
Nurse Practitioners put as much attention to patients' physical needs as they do their emotional, spiritual, and mental needs.
This comprehensive approach focuses on addressing physical symptoms and preventive measures to improve patients' overall health.
Physician Assistants training is based on the medical model.
This approach focuses on disease pathology.
PAs learn about the human body anatomy and the physiological system.
They study how these systems function at optimal conditions and the changes that take place when one is ill.
By understanding how the systems in the bodywork, PAs can analyze the body system, identify a patient's problem, and cure the disease.
Duties and Responsibilities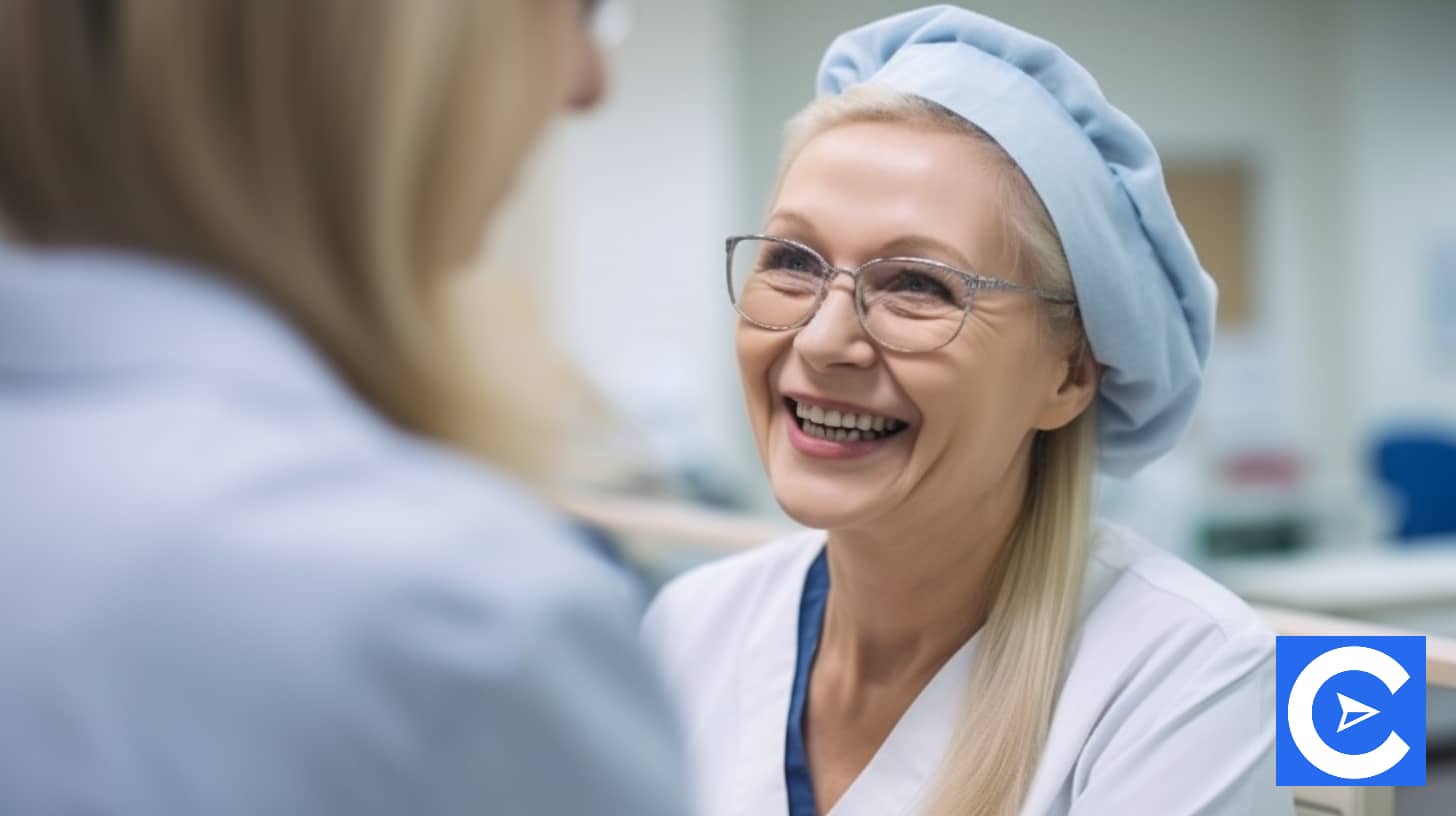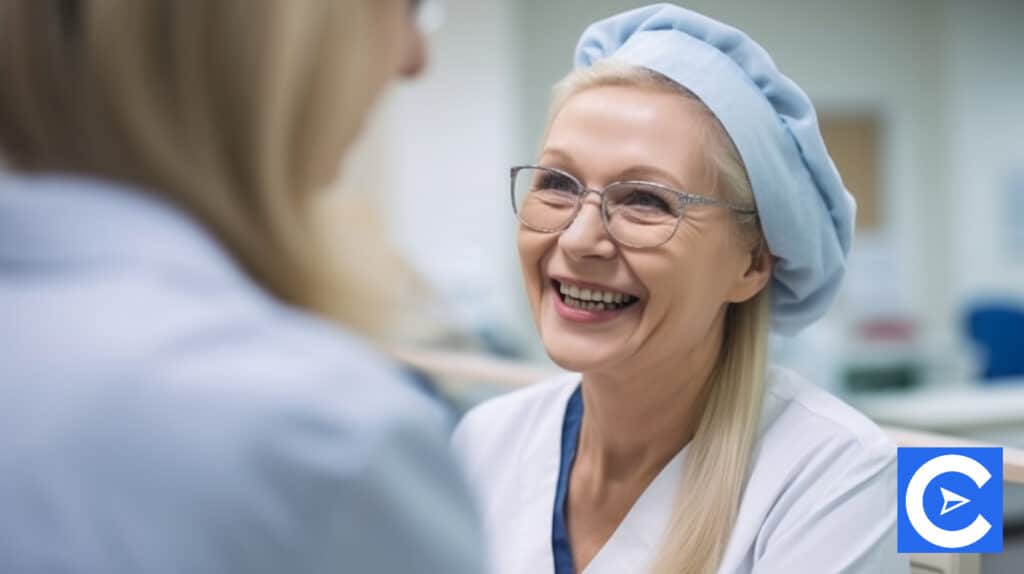 Some of the Physician Assistant and Nurse Practitioner roles overlap.
However, there are some distinct differences in what the two medical professionals do.
In most states, Nurse Practitioners have full practice authority, meaning they can work independently without the supervision of a Physician.
As the primary care provider, Nurse Practitioners examine patients, order diagnostic tests, diagnose illness, prescribe medication, and provide treatment just like Doctors.
There are exceptions, though, as NPs must work alongside Physicians in some states.
In contrast, Physician Assistants team up with Physicians.
Physicians oversee their performance.
PAs obtain patients' history, order and interpret laboratory tests, diagnose patients, write a prescription, assist in surgery, and develop treatment plans.
Sometimes, Physician Assistants have autonomy when working in a PA-led clinic as the Physician may show up only a few times a month to review the PA's performance.
When it comes to Nurse Practitioner vs. Physician Assistant work environment, they work in the same healthcare settings.
You'll find NPs and PAs in hospitals, community clinics, medical offices, nursing facilities, schools, correctional institutions, and research centers.
Professional Organizations
NP vs PA professional organizations that offer certification exams are different.
Physician Assistants are affiliated with the National Commission on Certification of Physician Assistants, which offers PANCE.
For NPs, there are several certifying agencies depending on the Nurse Practitioner's specialty area.
The American Nurses Credentialing Center (ANCC) offers family, pediatric primary care, psychiatric mental health, and adult-gerontology acute care NPs certification.
The American Academy of Nurse Practitioners (AANP) is for FNPs, AGPCs, and ECNPs.
Pediatric Nurse Practitioners take their certification exam with the Pediatric Nursing Certification Board (PNCB).
Next, the National Certification Corporation offers women's health and Neonatal Nurse Practitioner certifications.
Lastly, the American Association of Critical Care Nurses (AACN) is specifically for Adult-Gerontology Acute Care Nurse Practitioners.
Salary and Job Outlook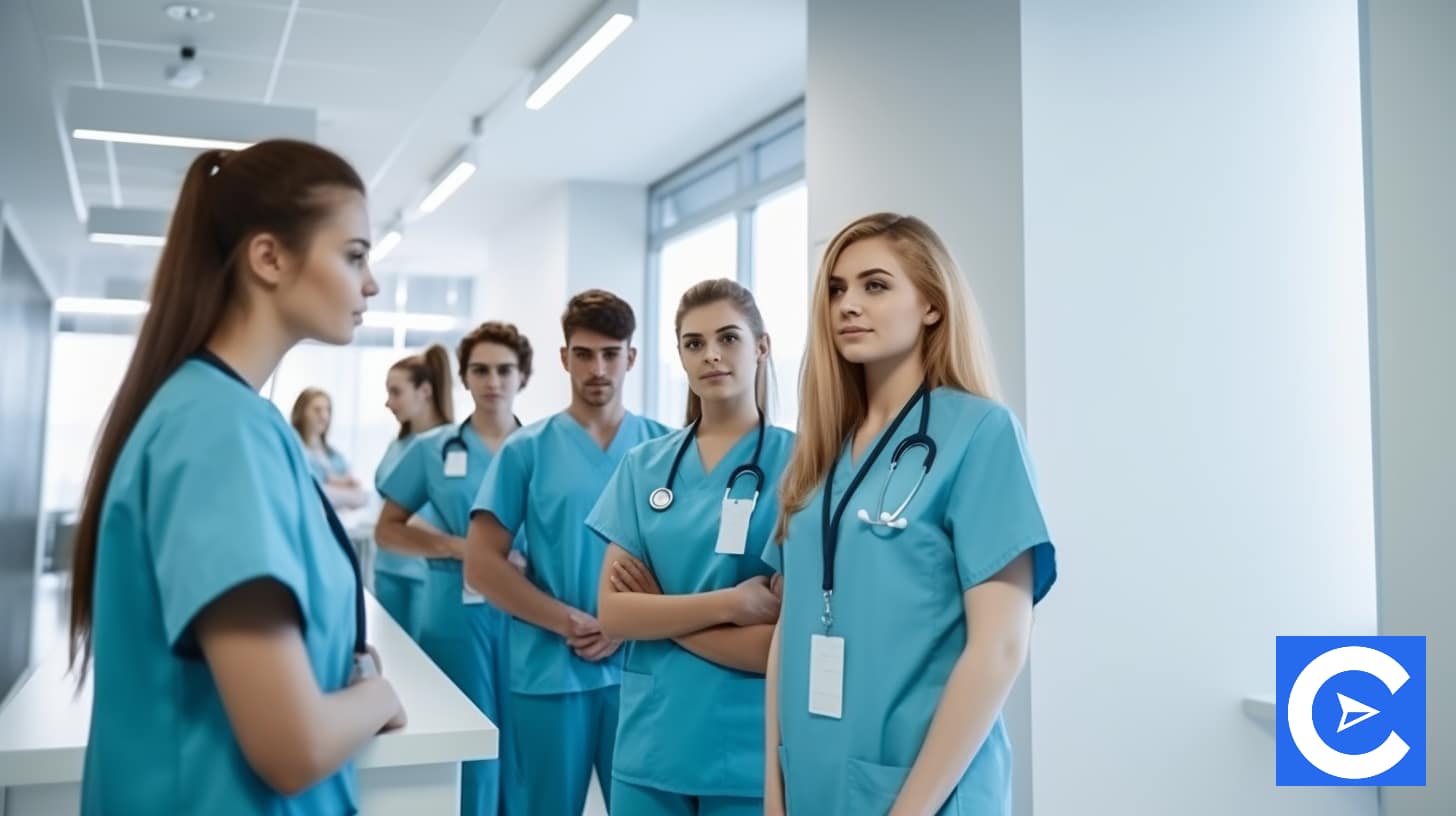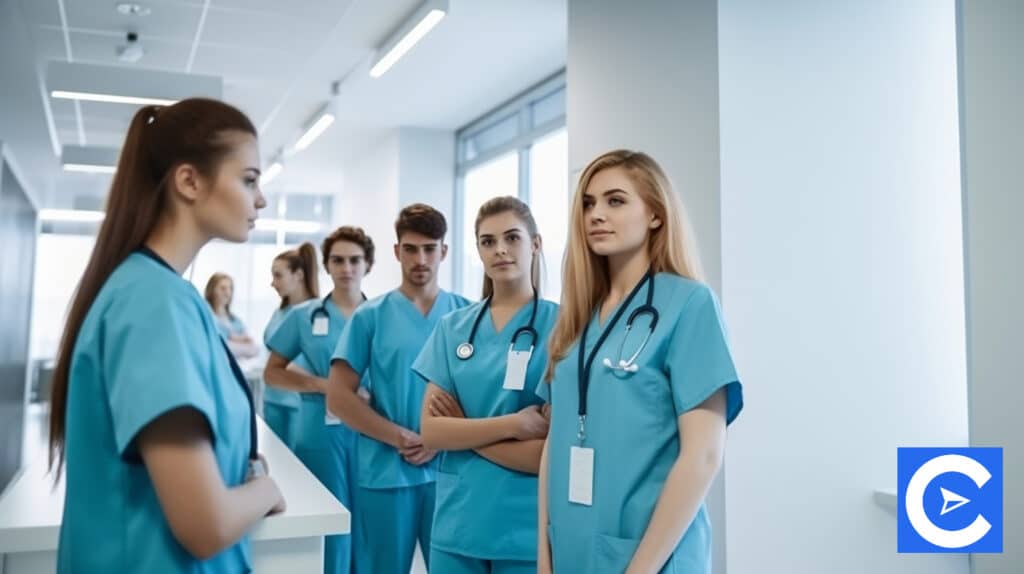 Both NPs and PAs earn a competitive salary.
According to the U.S. Bureau of Labor Statistics, APRNs, including Nurse Practitioners, make $123,780 per year.
Their hourly rate is $59.51.
BLS estimates that Physician Assistants earn $121,530 per year, which translates to $58.43.
NPs earn slightly higher than PAs.
When it comes to career outlook, both have a promising future.
The Bureau reveals that between 2020-2030, there will be a 45% increase in demand for Nurse Practitioners.
During this period, there'll be 29,400 job openings annually for APRNS.
On the other hand, the demand for PAs will increase by 31% during the same period.
This translates to 12,200 new opportunities for PAs every year.
From the statistics, it's clear that although NP is slightly ahead of PAs, the demand for both medical professionals is on the rise.
Additionally, their salary is impressive.
Choosing the Right Career Path: NP vs PA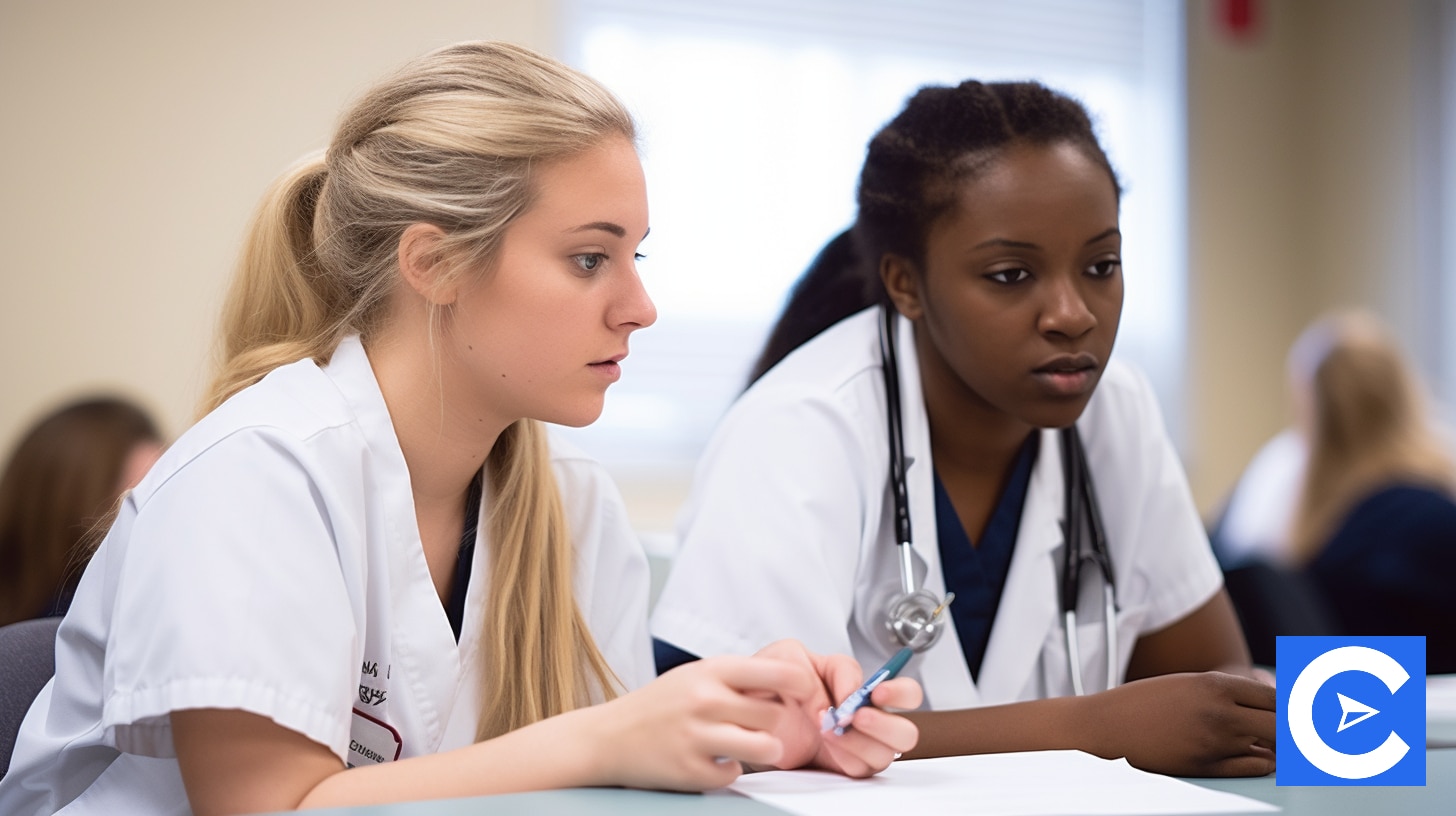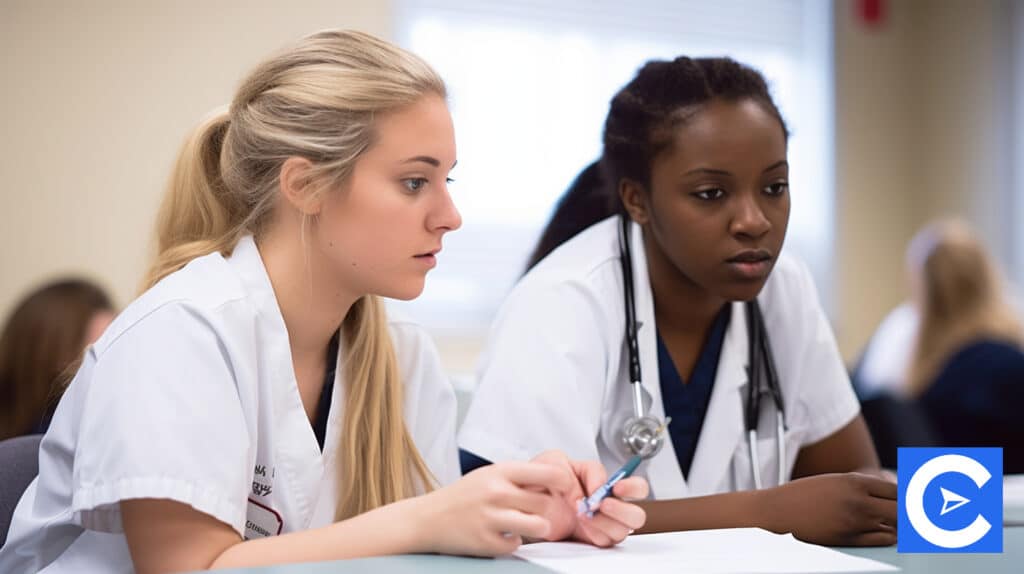 Now that we've shed light on NP vs PA key differences, you may be wondering which of these two career paths is the right fit for you.
Well, we would love to choose a side, but in all honesty, both NP and PA are rewarding careers.
While the education requirement, duties and responsibilities, and scope of practice differ, both allow you to directly care for patients and improve their health.
Further, the compensation for both is good.
What's more, there are countless opportunities to advance and grow your career.
That said, aspiring healthcare professionals with no background education or experience in healthcare can settle for PA as the medical education takes a shorter period than Physicians and Nurse Practitioner programs.
However, those who already have a nursing degree and experience in the healthcare industry may find it easy to pursue advanced nursing education, which will lead them to a career as a Nurse Practitioner.
The experience they already have is of great value to the employer and the patient.
Conclusion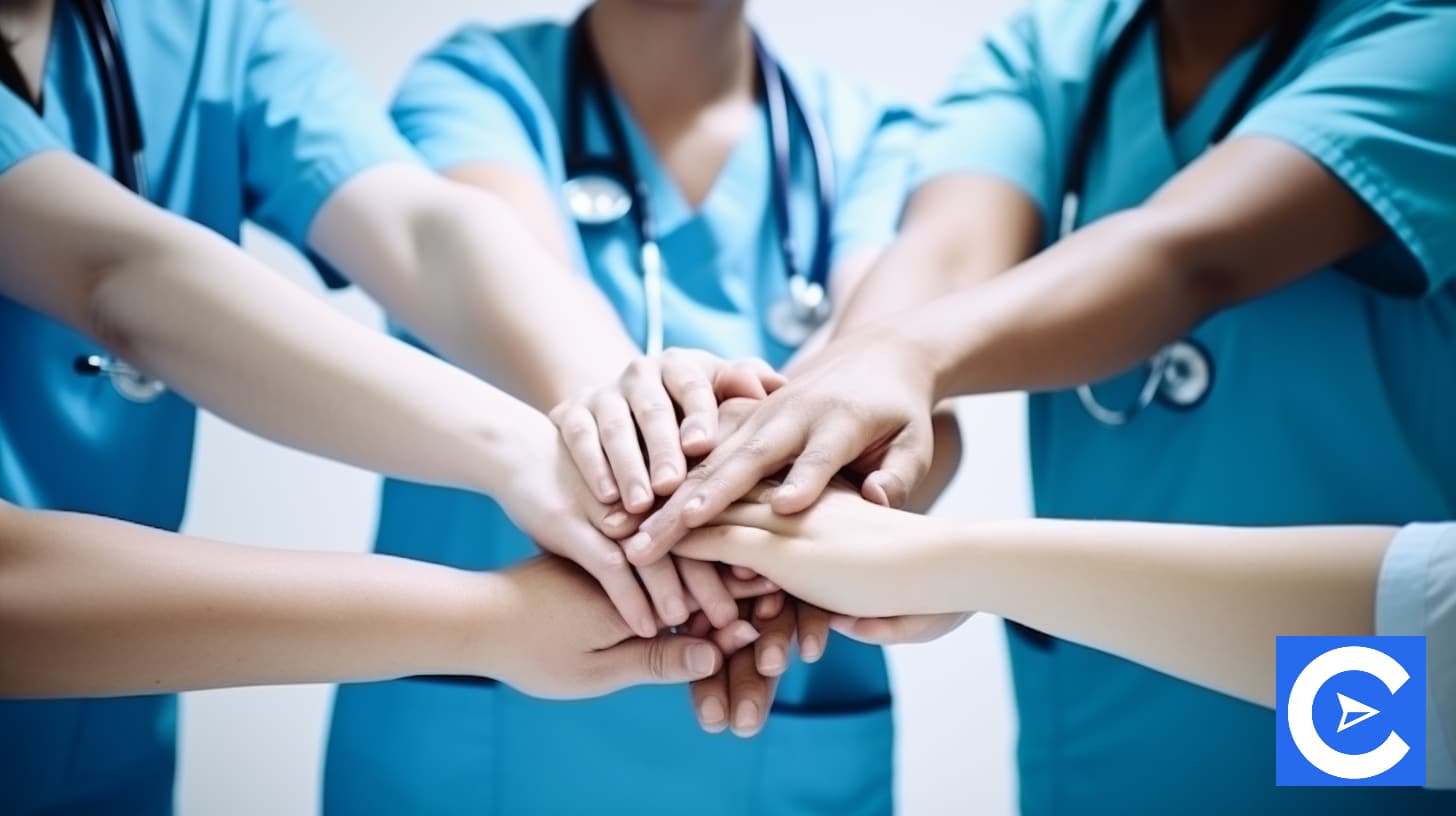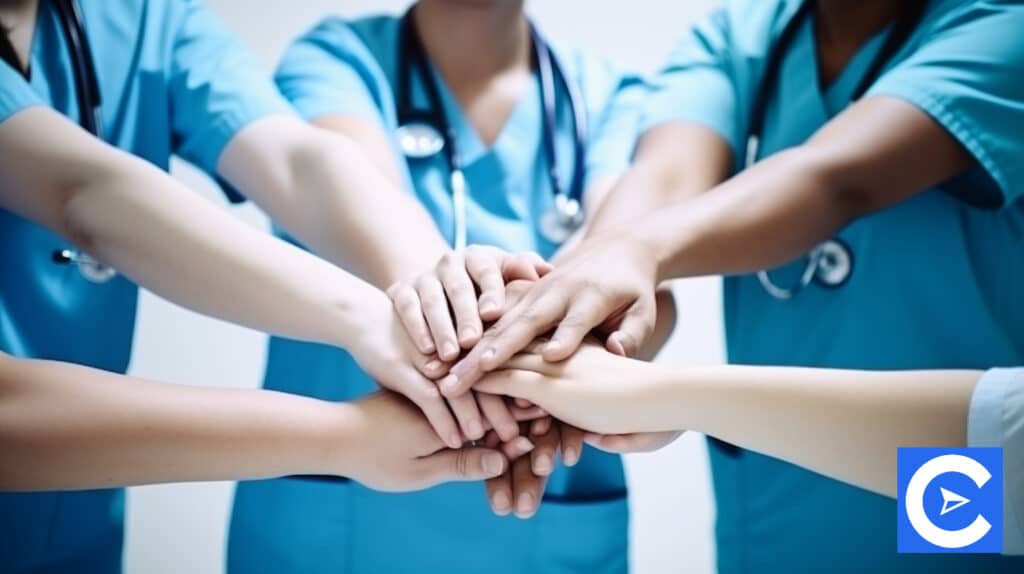 Both NP and PAs require master's level education.
Additionally, there are some roles and responsibilities that overlap.
However, the differences between an NP and a PA are as clear as day.
The prerequisites to join an NP and a PA program differ.
Furthermore, the education training, scope of work, job description, and professional organization are also different.
Despite the many difference in NP vs PA, both professions play a crucial role in healthcare.
They both earn a considerable income, and the jobs have high satisfaction.
FAQs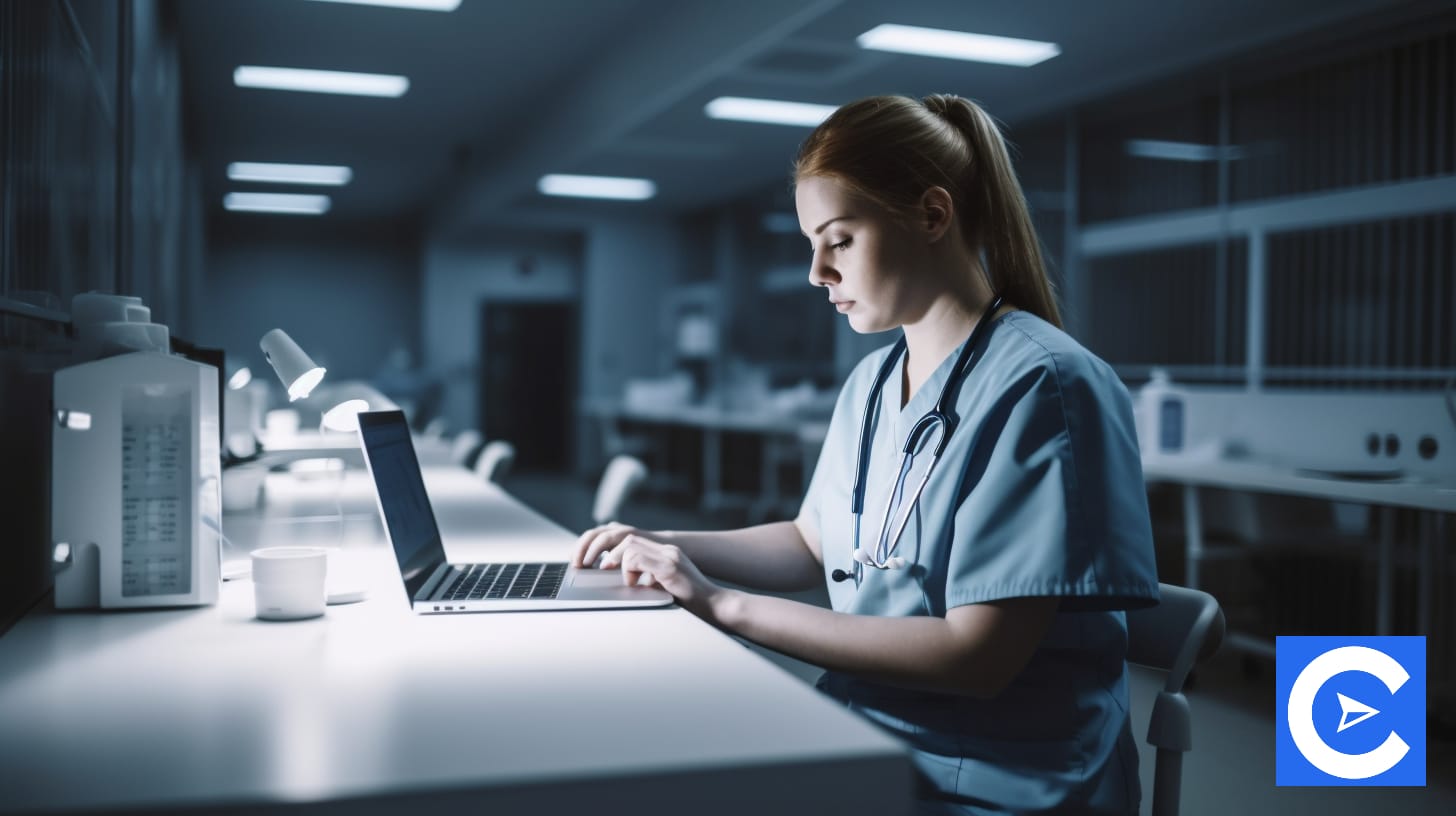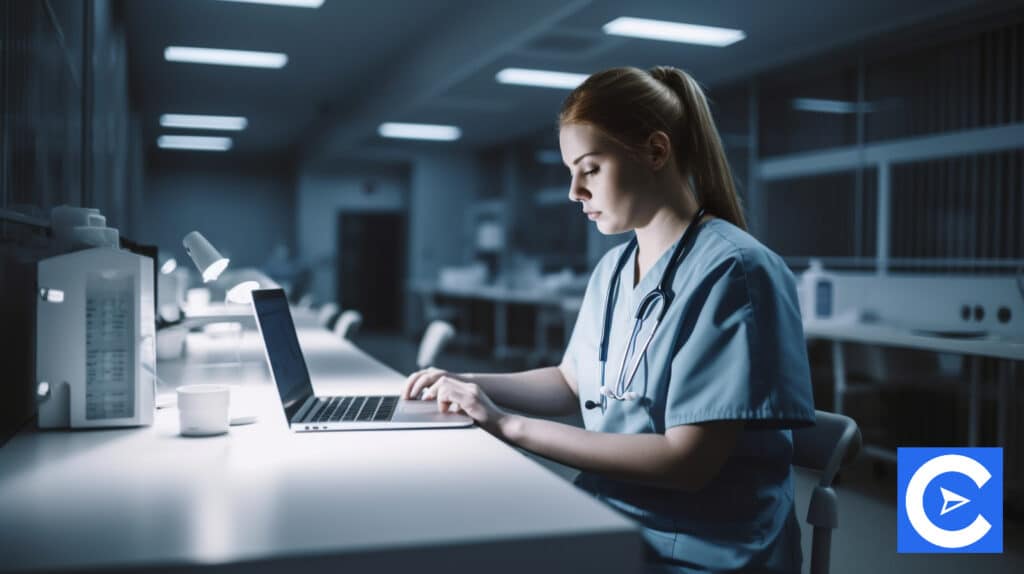 Are NP and PA the same?
No, they are not the same, although both have master's level education and additional training. Nurse Practitioners' training adheres to the nursing model, which is patient-centered, while PAs focus on the medical model, which is disease-centered. Further, NPs' roles and responsibilities differ from PAs.
Are NPs or PAs more respected?
Both Nurse Practitioners and Physician Assistants are equally respected in the medical field. Neither of the profession seems better than the other, although NPs who've worked as RNs have extensive practical experience in health care. Other than that, each of these professionals plays a different yet crucial role in healthcare.
Can a PA or an NP write prescriptions?
Nurse Practitioners and Physician Assistants can prescribe medication. However, since Physician Assistants work alongside Physicians, their prescription is usually reviewed by the Physician. Nurse Practitioners can prescribe medication except in a few states. They are also required to register with the Drug Enforcement Administration to prescribe controlled substances.
Does NP or PA make more?
According to BLS, APRNs earn $123,780, while PAs make $121,200 annually. The hourly rate also slightly differs, with NPs making $59.51 while PAs earn $58.43. Both have competitive salaries, but NPs slightly earn more than PAs.
What can an NP do that a PA cannot?
Nurse Practitioners in states where NPs have full practice authority can perform the full scope of practice, which PAs can't. These NPs can diagnose patients, order diagnostic tests, interpret the results, create treatment plans, prescribe medication, and assist in surgery. PAs work under the supervision of a Physician.
Which is more advanced, NP or PA?
Nurse Practitioners are more advanced, given that most NP nursing programs require candidates to be Registered Nurses. This means NPs already have extensive experience in patient care before pursuing Advanced Practice Nurse education. Further, they specialize in a specific population and can work independently.
What do the letters NP stand for?
NP stands for Nurse Practitioner. Nurse Practitioners are Registered Nurses who've completed advanced education, which can be MSN or DNP. They also have certification in patient care for a specific population, such as neonatal, adult-gerontology, women's health, psychiatric mental health, or pediatric.
References
The University of St. Augustine for Health Sciences