Howdy folks. Welcome to the most in-depth and comprehensive article on Insurance CRM.
This article will help you understand insurance CRM, why it's essential to your business, and some of the best CRM software available in the market today.
Specifically, we will talk about the following:
The competition in the insurance industry is fierce
And how to improve CRM in the insurance sector is a nagging concern to insurance professionals.
One effective way of improving Customer Relationship Management is to use insurance brokerage software.
But what is insurance CRM and its benefits?
Let's get cracking.
What is an insurance CRM?
An Insurance Customer Relationship Management (CRM) refers to all tools, strategies, and systems that an insurance agency uses to acquire, maintain and grow its customer base.
A CRM system focuses on:
Workflow automation
Sales automation
Email marketing management
Improving lead generation
Enhancing customer experience
Improving marketing automation
Enhancing deal management
Streamlining contact management
A CRM system will effectively market and put you in front of potential clients in the most customer-friendly way.
A CRM system is a vital insurance agency management tool to grow your insurance company.
Why use CRM for your insurance agency?
Read on for the answer.
What are the advantages of an insurance CRM system?
High-quality and personalized services convert leads quickly.
According to research, 88% of all insurance customers demand more personalized services from their insurance providers.
Therefore, an excellent insurance CRM system must constantly improve their clients' lives while growing the company's insurance sales.
Here are some of the incredible benefits of an insurance CRM system.
1. Provide a high-quality customer experience
The insurance industry is a very personal business where you need to get one-on-one with the client to make a sale.
CRM technology helps reach your clients personally by using interactive chatbots, email marketing campaigns, and lead management systems.
A CRM will collect, track and manage important client information making you more responsive to the client and improving their sales experience.
Additionally, CRM systems use lead generation tools that help sales teams identify and grow potential clients.
2. Provide personalized client services
All insurance clients are unique with different needs and want.
Depending on their needs, a client may be interested in a health insurance policy or a life insurance scheme.
Understanding the needs of each client and tailoring a personalized service for them is the difference between success and failure for an insurance company.
CRM solutions enable insurance agents to track, record, and analyze client data allowing them to create personalized products.
Additionally, CRM systems can predict changes in the clients' needs with time and respond with the right products.
Providing personalized products and services improves customer satisfaction and contributes to a healthier bottom line.
3. CRM secures repeat business
The insurance industry offers many overlapping products and services, and with the strategies, insurance companies can efficiently cross-sell their services to current clients.
Since a CRM system deals with real-time client data, the opportunity to cross and upsell products and services is higher.
Additionally, due to their design, CRMs help break down data silos, improving the sales process and making it more efficient.
Insurance customer retention is vital since retaining an existing client in the sales pipeline is cheaper than converting a new lead.
4. Draws a clearer client picture
At the heart of an insurance CRM system is data.
Information about the client's property, health status, transaction history, claims history, and preferences will help you get a clearer picture of your current and potential clients.
Client information will help you create more realistic prediction modules that preempt clients' future needs and desires.
Additionally, forecasting enables insurance firms to create more effective sales and marketing campaigns with higher success rates.
5. Improve data security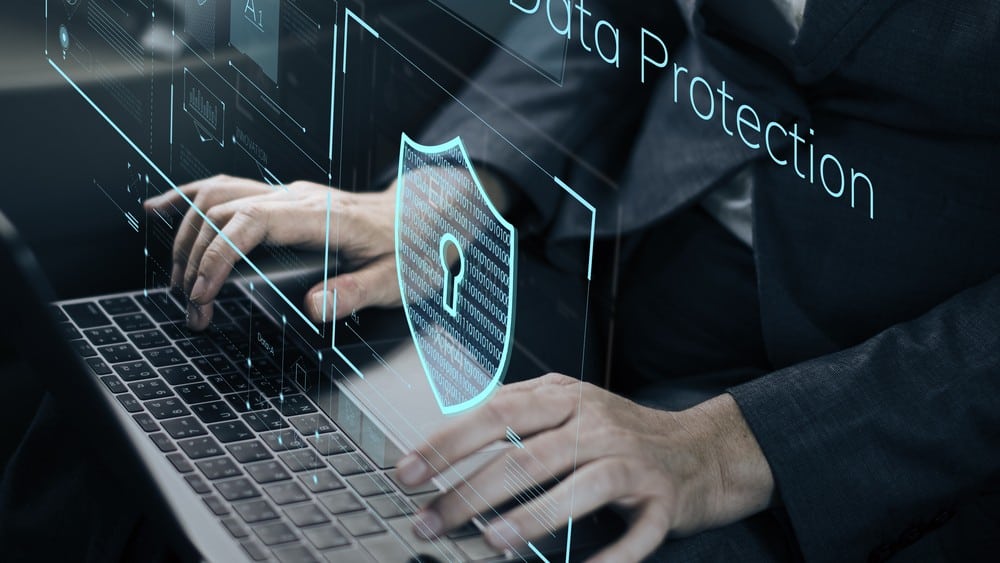 Getting any insurance policy requires you to divulge a lot of personal data, which may prove costly if it gets to the hands of the wrong people.
Data security is critical to insurance companies and service providers due to increasing cyber-attacks.
A good insurance CRM will likely feature built-in data security mechanisms that bar unauthorized access to client data.
Additionally, users will have to input unique credentials to access the CRM software, improving data security.
The security functionality of CRM software is one of the main reasons insurance companies invest in CRM systems.
6. Meet statutory obligations.
Many states and governments have strict codes on how insurance agencies operate.
CRM platforms help insurance firms meet government requirements by filing and organizing data in the prescribed format, such as HIPAA and PPACA formats.
7. Enhance data management
A single insurance client generates a lot of data from their personal information, policy information, and activities history.
Imagine how much data an insurance company like United Healthcare boasts of over 70 million members collects.
To effectively manage this data, Insurance providers must rely on CRM software to properly organize, track and store data.
Contact management allows insurance agents to quickly contact their clients to upsell or cross-sell better products and services.
We now understand what an insurance CRM is and why it's vital to the insurance Industry.
But how do you choose the best CRM system?
And what does an insurance CRM package include?
Keep reading to learn how to identify the best CRM system.
What are the features of the best CRM for insurance agents?
Choosing the best CRM software for your business is not a walk in the park.
There are hundreds of insurance CRMs claiming to be the best in the market but are they good enough.?
Consider these features when choosing your following insurance agency management software.
1. Cross functionality
The best insurance management system should be compatible with different gadgets and operating systems platforms.
A cloud-based CRM software compatible with different gadgets and platforms will ensure that client onboarding is easier and improves the efficiency of insurance agents.
A CRM mobile app allows the insurance agents to carry their offices everywhere, improving productivity.
2. User-friendly dashboard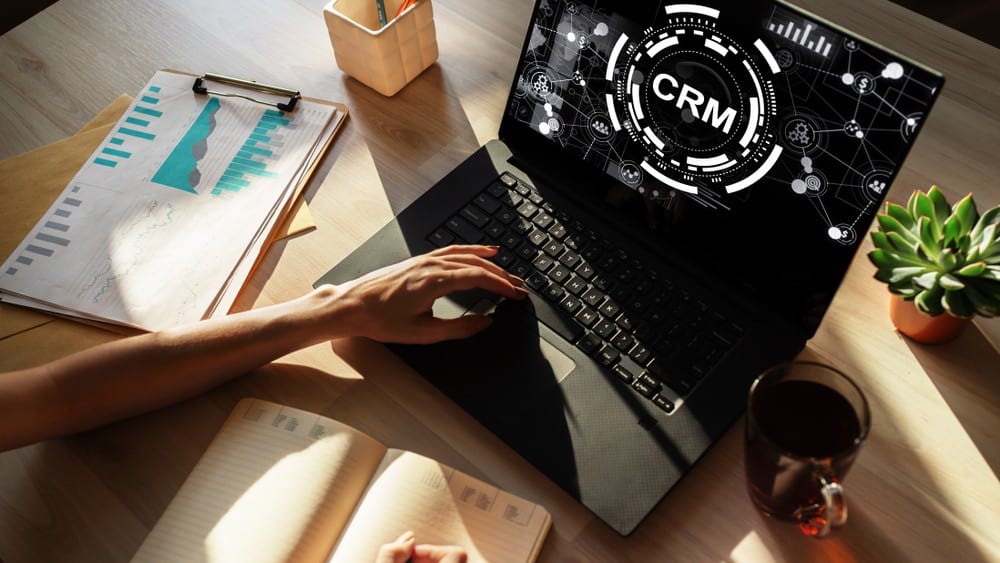 The insurance industry thrives on data, and the best CRM system must display that data in an organized and understandable manner.
A CRM software that uses a user-friendly dashboard with easy-to-follow and logical prompts improves efficiency.
A unified CRM dashboard that combines charts, graphs, and tables improves the agility and effectiveness of the CRM program.
3. Automatically generates reports
The best CRM platform for your insurance firm must incorporate report templates that allow quick report generation.
Automatic report generation streamlines the workflows and eliminates redundancies while improving the efficiency of the insurance provider.
4. Allow database integrations.
The insurance sales process is complex and requires different data sets from diverse sources.
The best CRM software must effortlessly integrate different databases from sales, marketing, and operations teams.
5. Effective policy management
The core business of an insurance firm is to provide insurance policies to clients.
A good insurance CRM features robust policy management systems that enable insurance underwriters to be more effective in their duties.
6. Budget-friendly
The pricing of your preferred insurance management system matters a lot.
Small businesses investing in a capital-heavy CRM system may prove detrimental and even sink the company.
Ensure that the pricing model of your CRM software fits your operations budget.
The best insurance agency management systems will help your insurance company grow, improve customer engagement and grow your bottom line.
Now that we understand the features of effective insurance management software, let's explore some of the popular insurance CRMs
What is the best Insurance CRM for your business?
The best insurance company knows its greatest asset is a well-equipped and motivated workforce.
By employing a robust insurance agent management system, insurance companies can grow their bottom lines while improving customer satisfaction.
Many insurance software companies offer comprehensive insurance management solutions for insurance industry players.
What is insurance CRM with example?
Read on for the answer to this question!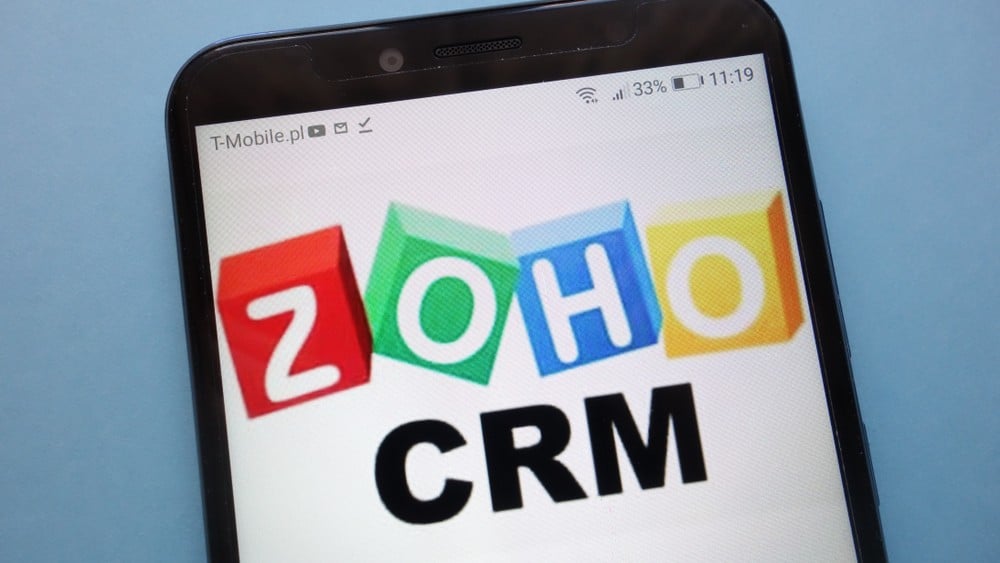 Zoho has been a top insurance software solution provider serving big and small businesses since 2005.
Zoho offers interactive and intuitive insurance agent CRM systems with great automation and collaborative functionality.
The Zoho insurance agency software uses cutting-edge technology to create a robust and intuitive CRM system perfect for your insurance company.
Here are the main features of the Zoho CRM platform.
easy to use customer interface and interactive dashboard
Seamless integration with other management systems and supports a different number of users
Boasts of an intuitive mobile app and an AI-powered sales assistant
Salesforce automation automates the sales pipeline and streamlines workflows
Lead management throughout every stage of the buyer's journey. Zoho CRM enables your sales teams to schedule phone calls, follow-up emails, and other customer engagement channels.
Deal management involves initiating, tracking, and monitoring deals in your deals pipeline.
Contact management The Zoho CRM offers multi-channel communication functionality that allows you to engage with your clients anywhere, including social media sites.
Improves workflow automation for your insurance business by scheduling predefined actions that automate repetitive tasks like sending emails and other sales processes.
Zoho is one of the best insurance CRM software solutions in the markets that provide high levels of customer satisfaction.
Pros
Zoho offers a free crm trial that helps you evaluate its features
Easy to use interface with great functionality
Great pricing plan with over five different pricing plans
It offers a host of interactive and intuitive features
Cons
Zoho CRM is one of the best personal CRM systems for insurers who care about their clients and wish to grow their business.
Salesforce is a cloud-based CRM system used by top insurance brokers globally due to its excellent features and functionality.
This excellent CRM insurance solution strives to give your policyholders the best customer experience possible by leveraging technology to improve data access.
Here are the main features of Salesforce CRM;
Cloud-based contact management allows you to track and personalize products for your clients.
Opportunity management systems allow you to track the client's buyer's journey and identify any business opportunity you can exploit.
Insurance quote software enables you to quickly quote insurance policies and other products by focusing on product price, discount, and quoted price.
Lead management uses efficient tracking, data storage, and automatic emailing systems to serve your leads better.
The Salesforce insurance agent app allows you to receive notifications, track leads, access data and communicate in real-time with your clients and teams across mobile devices.
A customizable dashboard that uses charts, graphs, and diagrams to efficiently manage your insurance data, collaborate and track team performance.
Allows integration with multiple management systems and email, improving system efficiency in the company.
Salesforce is any top broker CRM's best choice due to its cloud functionality and great features.
Pros
It's cloud-based, making it available 24/7, cheaper than on-site CRM systems, and reducing the need for a large IT department.
Provides an extensive array of clouds and applications more than typical CRM systems, which significantly improves the marketing and sales process.
It offers numerous customization options making it easy to use while improving efficiency.
Salesforce Integrates with other business systems like accounting, ecommerce, and social media platforms.
Cons
Technical support isn't comprehensive
Confusing for beginners
Salesforce is the best CRM solution for insurance industry players and is excellent for sales optimization.
Applied epic is a trusted cloud-based insurance CRM solution used by thousands of insurance practitioners.
This comprehensive insurance management suite allows you to automate repetitive office processes and become more productive.
Some of the applied epic features include:
Supports third-party integration with other standard office management software like accounting and HR systems
Contact management allows you to better interact with your clients across different media channels, both offline and online.
Document management systems allow you to track, monitor, and manage customer data through custom folders and unique data storage methods.
Workflow management allows you to be more productive by automating workflows and reducing human errors from manual workflows.
Policy management provides real-time and current policy information to your staff during all the stages of a policy journey.
An interactive, easy-to-use mobile app that uses cutting-edge cloud technology to work across all mobile gadgets.
Applied Excel CRM is a dynamic all-in-one insurance management software that allows insurance firms to improve efficiency and customer satisfaction.
Pros
User-friendly customer interface
Superb high-quality technical support
Budget-friendly
Excellent integration with third-party app
Cons
Requires a lot of training to master
Simple processes have too many steps, making it time-consuming
Applied Epic is a solid Insurance CRM application that will help you streamline, improve and grow your insurance business.
Your workforce determines the success of your CRM systems because no matter how sophisticated the software is, without adequately trained staff, your business will fail.
So how do you make your staff more effective?
Enroll them in insurance continuing education(CE) courses.
What are CE classes for insurance brokers?
Insurance brokers who need life insurance licensing, property and casualty licenses, life and health insurance licenses, or any kind of insurance license need a few hours of continuing education(CE) every couple of years.
According to US law, every insurance practitioner who seeks to renew their insurance license must attend a CE course to update them on the changes in the insurance industry.
Paid and free insurance CE courses count towards your CE license fulfillment and help increase your insurance CE credits.
The insurance courses cover various topics ranging from new insurance laws to general insurance knowledge.
Generally, most states require between 16-40 hours of Insurance CE for an applicant to be eligible for license renewal.
To save time, take the life insurance license CE and property and casualty license CE simultaneously since they share almost similar curriculum and coursework.
To understand the insurance CE concept properly, let's study California insurance license renewal procedures.
To qualify for the California property and casualty license renewal, you need to have at least 24 hours of CE every two years.
The same 24 hours also apply to applicants seeking life insurance license renewal.
Excellent customer experience is everything in the highly competitive insurance industry.
To attract top-tier clients consider investing in a good insurance Customer Relationship Management(CRM) system.
A CRM system will do all the heavy lifting and allow you to concentrate on delivering the best customer experience to your clients.
We hope that our article has helped you understand more about insurance CRMs.