Hello everyone! A warm welcome to our comprehensive article about insurance agent jobs.
After reading this article, we promise that you'll have a better understanding of the requirements to become an insurance agent, the jobs available in this profession, and what you need to succeed.
To be specific, we'll take you through:
We'll take the discussion further and cover the insurance sales agent's salary and how you can become a successful insurance agent.
So, buckle up.
It's going to be an informative read.
Insurance Agent Education, Training, and Certification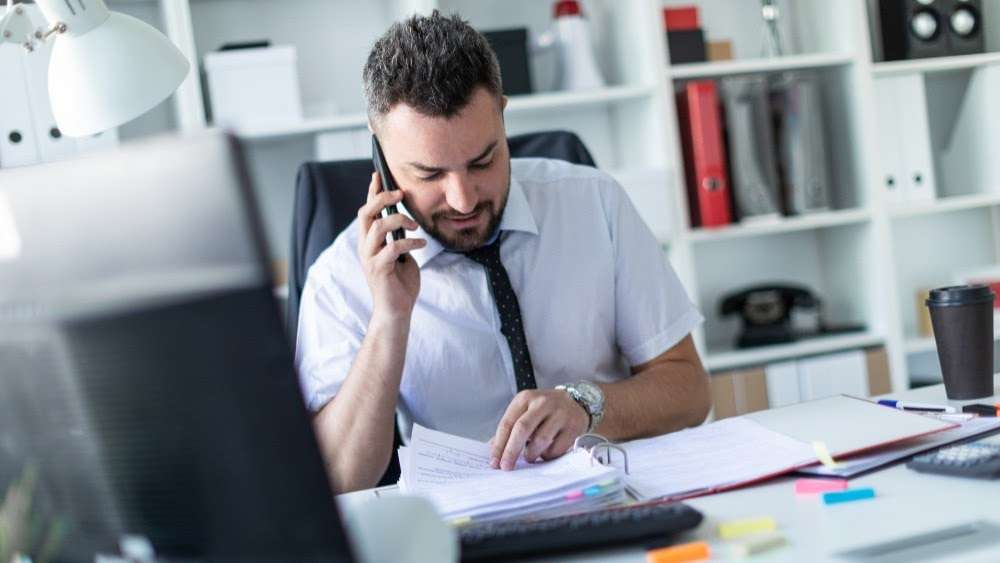 The insurance industry is a heavily regulated field.
Thus, many states require insurance sales agents to meet strict requirements to sell insurance.
Many insurance companies prefer insurance agents with a bachelor's degree in business, finance, or economics.
This is not a mandatory requirement, as agents with high school diplomas can equally get employment opportunities.
It all depends on the preference of the employing company.
Licensing is mandatory for an insurance sales agent to sell any insurance category.
One must have a state license to sell life and health insurance, property and casualty insurance, or commercial insurance.
Suppose one wants to sell all the lines of authority.
They must have a license for each of the lines of authority.
An important point to note here is that each state has a set of requirements for agents to earn a license.
The most common ones across states are completing pre-licensing education and passing the licensing exam.
Different states have different contact hours requirements for pre-licensing education.
However, the bottom line is that one must attend classes, whether online or in-person, part-time or full-time, and present proof of the completed training course before sitting for the licensing exam.
Once one has passed the exam, they apply for the insurance license, and within 14 working days, they'll proudly be a licensed insurance agent.
When it comes to experience, an agent must have sales experience from any industry.
Like any other job, experience gives one an edge as they already know what the job entails.
But when starting without experience, agents usually start as trainees, working closely with experienced agents before venturing out on their own.
Statistics indicate that almost half of the insurance agents are independent agents selling insurance products from different brokerage firms and insurance companies.
A small percentage are self-employed, while a few hold positions in management.
The more significant percentage, especially entry-level ones, is employed directly with insurance carriers.
Insurance Agent Skills and Competencies
There are several soft and technical skills that one should have to succeed as an insurance agent.
Let's have a sneak peek at the top five.
Listening and Communication Skills
These two are the most crucial skills in an insurance sales agent's job.
The insurance agent's job involves conveying information about the insurance agency's products.
And so, an agent must be able to effectively communicate the policies they have and how these products can help clients meet their financial needs.
Effective communication is the key to making a sale.
It's also the only channel through which agents can connect to their clients and build rapport, eventually culminating in a sale.
At the same time, active listening is crucial as pitching one's insurance product is one thing and listening to what the client wants and tailoring the offering to fit their needs is another.
And so, active listening is just as essential as communication skills.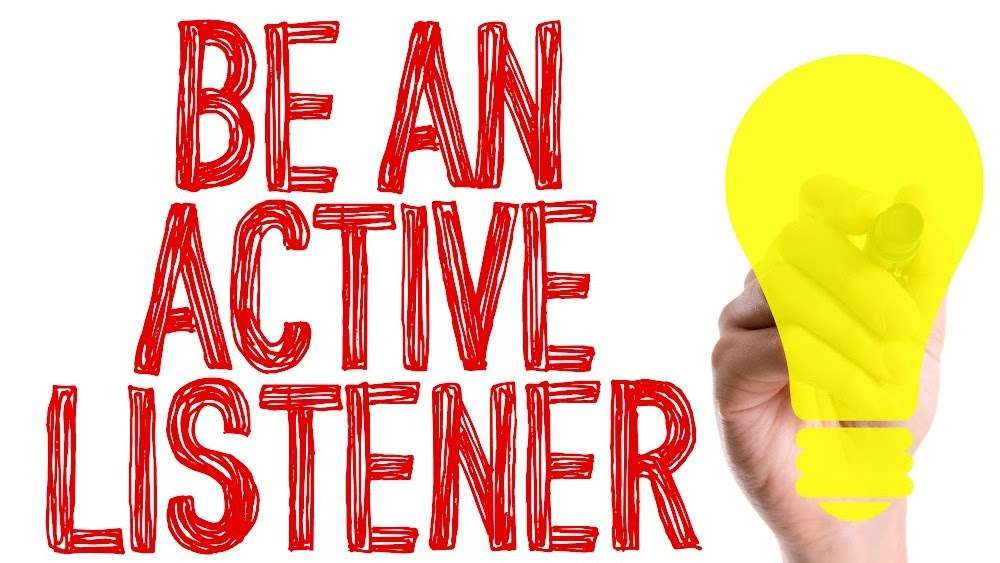 For example, when cold calling, the client has never met the agent in person.
They can't read the agent's body language or any other non-verbal.
The client can only make their judgment from what the agent says.
In such scenarios, these two skills become even more critical.
Agents must clearly explain their financial services and demonstrate that they understand clients' needs.
This goes a long way in building rapport and demonstrating that one cares.
Like communication skills and active listening, interpersonal skills are at the core of a licensed insurance agent's skill set.
The ability of an insurance sales representative to sell insurance plans depends on how good their interpersonal skills are.
Can they build and nurture relationships with existing and potential clients?
Given that insurance agents interact with people from all walks of life, it's paramount that they handle the different personalities and age groups appropriately.
There's much more to selling insurance policies than just telling clients about the products!
In addition, establishing connections is essential not only with clients but also with colleagues.
Agents with good relationships with their clients close more deals than their counterparts who don't.
Prospecting is how agents get clients.
If an agent has the two skills we've discussed above, there are high chances that they'll make a kill at sales.
Lack of sales ability has led many agents to resign as their earnings are directly tied to the number of clients.
It's also crucial for insurance agents to understand their market to customize their prospecting technique to fit the target market.
Furthermore, an insurance agent must be a self-starter and influence other people.
Having a thorough understanding of the insurance products one is selling is paramount because it's almost impossible to predict with certainty which questions a client will ask.
As such, it's critical to be fully aware of the benefits and downside of each product.
Moreover, complete knowledge of every aspect of products helps an agent be confident when giving a pitch.
It also allows for a powerful pitch that addresses the pain points of an insurance policy.
What's more?
Understanding products indicates that an agent understands their craft, which is key to gaining clients' trust.
Technology is ever-evolving.
Apart from Microsoft office, insurance agencies and brokerage firms use a dozen other software to make their work more efficient.
Therefore, it's only fitting that an insurance agent is up-to-date with the software applications in the company.
Tools like CRM can incredibly boost an agent's productivity and make mundane tasks easy.
This way, an insurance agent can focus on essential prospecting for new clients.
Insurance Agent Duties and Responsibilities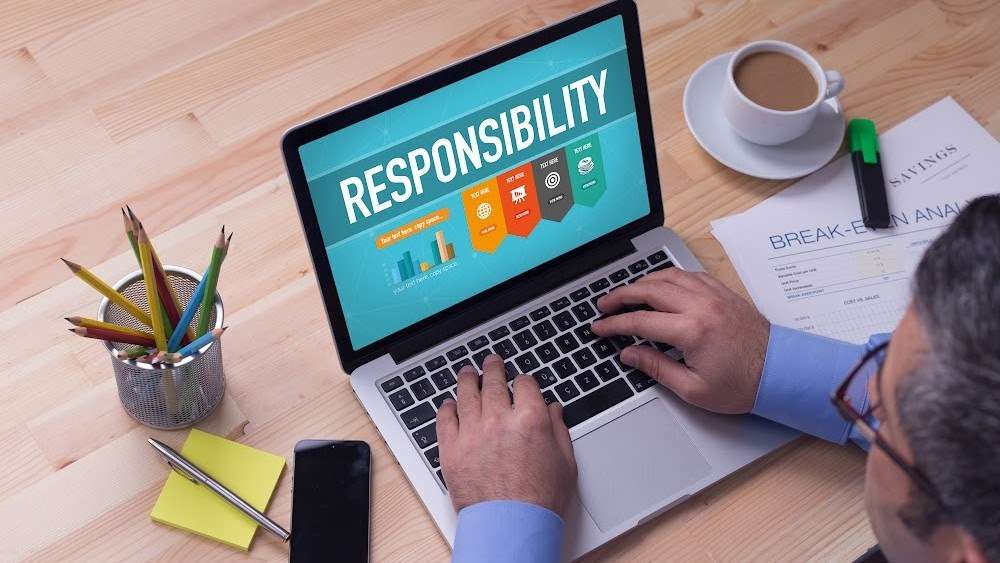 There are two types of insurance agents, captive and independent.
While captive only sells insurance products for a specific insurance company, independent insurance agents work for multiple companies.
Their duties and responsibilities are the same.
However, independent insurance agents have a broader depth of work than captive agents.
Entry-level agents usually work full-time, while experienced insurance agents work full-time, part-time, or work from home.
Their schedule is quite flexible.
At the entry-level, insurance agents are tasked with prospecting, identifying potential customers, scheduling meetings, following up, and generating leads.
As agents master the game, they quickly start leveraging referrals, cold calling, social media, and emails, among other strategies, to acquire clients.
Prospecting is to develop a considerable client base that keeps on giving through referrals.
Secondly, insurance agents develop and implement marketing strategies to promote new products and strengthen the market base of existing products.
Next, agents are responsible for selling insurance policies.
Life insurance agents sell life insurance policies.
On top of that, they can also sell general insurance, health insurance, long-term insurance, and disability insurance.
Depending on their certification, an insurance agent can also sell variable annuities, mutual funds, and other securities.
Usually, agents evaluate clients' insurance needs and package insurance plans that meet their financial status and insurance needs.
Next, agents give financial advice to clients on a wide range of financial issues.
Insurance agents also provide customer support when clients have inquiries or place claims.
They update the claim register regularly.
Additionally, licensed insurance agents are expected to comply with the state laws and regulations regarding insurance services.
They must also comply with the insurance company's procedures and guidelines.
These are the general duties and responsibilities of insurance agents.
However, their roles may vary depending on the category of insurance an agent sells, the job title, and the company they work for.
There are many opportunities job seekers can tap into when searching for employment.
The insurance industry has several options one can look into.
This is the category we've covered.
Insurance agents work directly with clients to determine their insurance needs before recommending an insurance policy.
They also explain the terms of the policy to clients and make sure the clients understand what the policy covers and what it doesn't.
These people process policy renewals when there are changes in clients' lives.
Entry-level agents must have exceptional communication skills to break through in this profession.
Customer Service Representative
This is yet another entry-level opportunity for job seekers.
Customer service representatives interact directly with clients, resolving any issues concerning policy covers.
Their daily duties revolve around answering calls, updating customer accounts, and addressing customer complaints.
To apply for this job title, one must have a high school diploma.
Customer service representatives earn a median salary of $35,830.
Their hourly rate is about $17.23.
To excel at this job, one must have good interpersonal and communication skills.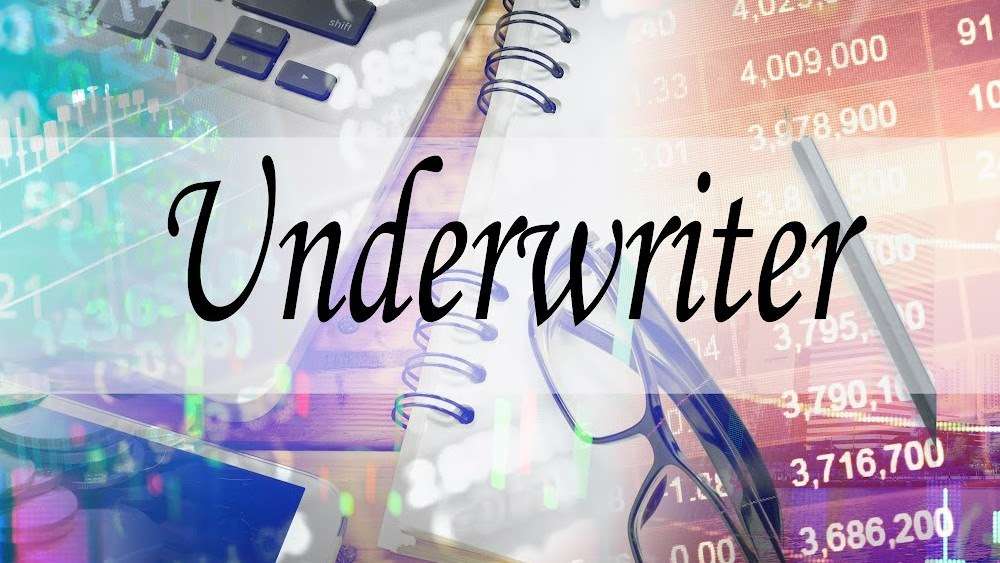 Employers prefer candidates with bachelor's degrees in finance or business for an underwriter position.
However, insurance agents with experience and insurance credentials are also eligible for this position.
Often, underwriters specialize in different areas, such as property, life, or health insurance.
Their role involves determining the premium rate of insurance policies.
They also review policy applications to determine whether the applicant is eligible for the policy.
Underwriters determine the people or properties that a company can ensure and which ones they can't.
As such, they specialize in risk assessment.
According to the U.S. Bureau of Labor Statistics, underwriters earn a median salary of $71,790.
Their hourly rate is around $34.51.
This is a full-time position.
An adjuster's responsibility involves helping clients when their property is damaged.
They investigate the damaged property to find out the cause and determine whether the policy covers it or not.
They also determine the compensation that one should receive for the damage.
At entry-level, candidates are required to have a high school diploma.
Senior-level positions require a bachelor's degree or work experience in the insurance industry.
Adjusters specializing in auto damages must have prior experience in automotive assessment and estimating damages.
Alternatively, they can have post-secondary education in automotive appraisals.
BLS estimates that adjusters earn a median salary of $68,270.
Claims representative helps clients settle claims.
They work in different categories, including auto insurance, health insurance, property insurance, and even workers' compensation.
Their job is to interview the claimant to determine the loss and how much should be compensated.
They link the claimant and the company, following up to ensure claims are settled in equal proportion to the damage.
They also check to ensure accurate reimbursement according to its policy terms.
Claims representatives earn an average salary of $48,480 per annum.
These are actuarial scientists specializing in risk analysis.
These professionals should have a bachelor's degree in mathematics or statistics.
Additionally, they are required to have a certification to join the profession.
Actuaries use data to determine the type of insurance an insurance company should offer, how much the insurance policies should cost, where they should be sold, and the compensation terms.
Their job is pegged to data analysis.
The median salary of actuaries is $111,030.
They earn an average hourly fee of $53,38.
As the name suggests, regulators are the agencies that regulate insurance companies.
They ensure that insurance companies comply with insurance regulations.
The National Association of Insurance Commission (NAIC) is the national regulator.
Additionally, states have regulators that guard the public interest and address any conflicts between policyholders and insurance companies.
Insurance Sales Agent Salary and Job Outlook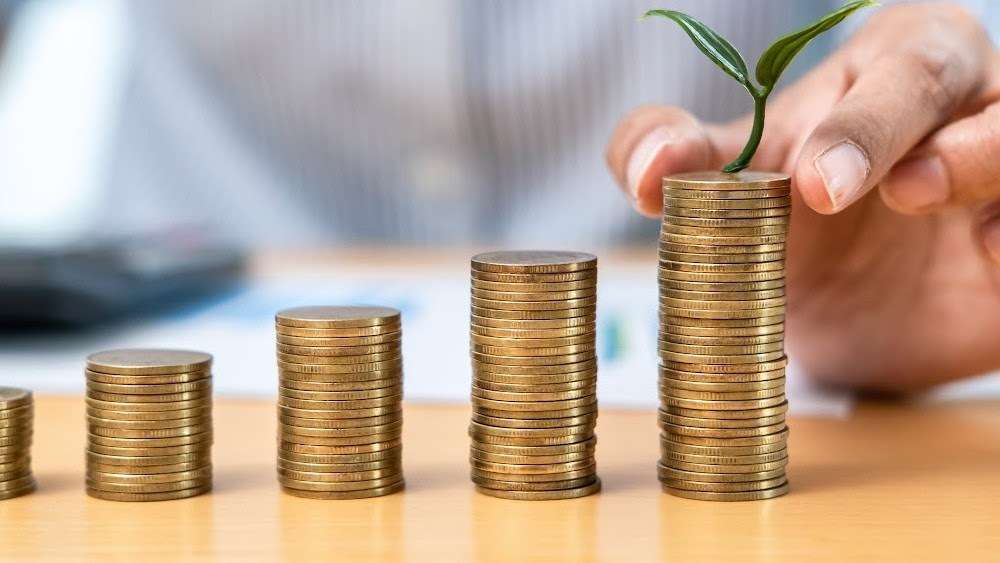 According to Payscale, the average base salary for insurance sales agents is $60,000.
This amount doesn't include the commission that agents earn from selling insurance products and sign-on bonuses.
When it comes to career outlook, insurance agent jobs are promising.
The Bureau of Labor Statistics projects that the industry will see 7% growth in the next decade.
It further revealed that there would be 50,400 job openings annually throughout this period.
With such opportunities and the many employers in the market, State Farm, Farmers Insurance, Allstate Insurance company, and Medicare, advertising job openings, job seekers can be assured the future is looking bright.
The next step will be subscribing to job advertising websites and activating job alerts to ensure one doesn't miss any opportunity.
Becoming a Successful Insurance Sales Agent
As we've seen, the insurance agent job market is vibrant.
But it will take more than a license for one to thrive in this industry.
Hence, we've thought it wise to cover the top three tips to help an insurance agent grow their client base and flourish.
Confidence and Customer Service Are Key
Any sales job requires communicating and building rapport with potential clients to make any sale.
The same is true for insurance agent jobs.
Successful insurance agents can articulate their message clearly.
They ooze confidence every time they introduce themselves and tell the client about their offerings.
They are the kind of agents whose name and title linger in people's minds long after they are done talking.
They grab their audience's attention with their personality and hold it until they're done with their pitch.
Their goal is to always give potential clients a sense of urgency with insurance policies without exerting pressure.
They can detect when a client is simply being pleasant and isn't interested in a policy.
These skills take years to learn, but they are the skill sets that any aspiring insurance agent should master.
Maintain the Effort and Stamina
Potential clients don't always convert.
There will be days or even weeks that one goes without a single sale.
As such, agents must have a high level of motivation that they keep pushing even when things are not going well.
Again, it's crucial to have a watertight yet flexible strategy to prospect for clients because of the high rejection rate.
Agents should also be on the lookout for new opportunities.
Every day should be an opportunity to get more leads, even when yesterday was marked with a high conversion rate.
To succeed, one must continuously put their best foot forward, no matter how good or bad the prospecting is going.
Strive for Positive Interaction with Clients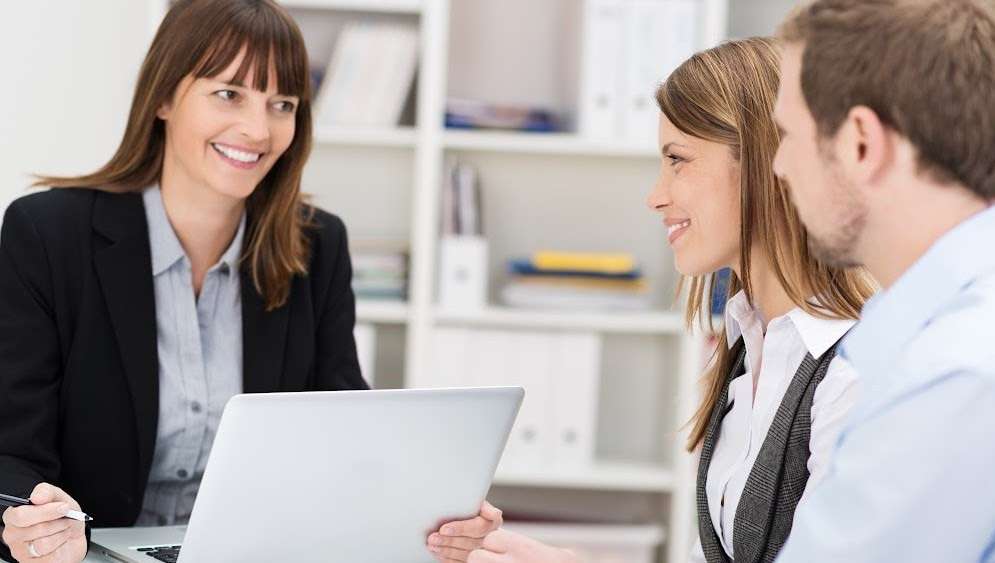 One of the easiest ways to get clients is through referrals.
And when an agent has a positive interaction with their clients, they'll have a consistent flow of referrals without even asking.
Existing clients will go out of their way to recommend the agent.
How does that happen?
It boils down to how an agent interacts with their client.
When an agent has consistently proven that they care, they create a high level of trust with their clients.
And so, without coercion, these clients will refer their friends, family members, and colleagues.
Insurance agents should always have the big picture when interacting with clients since one client can supply more clients or leave them high and dry.
It's up to job seekers to step out of their comfort zone and grab the many opportunities in the insurance industry.
We agree that getting started as an insurance agent can be challenging.
However, consistent effort, confidence, and positive interaction with clients can be the key that one needs to prosper in this career.
So, go forth and tap into the many insurance agent job opportunities.