Hey everyone!
Welcome to our comprehensive guide on taking a California state Life and health insurance exam.
After reading this guide, we promise that you'll know what to expect from a California Life and health insurance exam so that you attempt the exam free of pressure.
We'll provide you with helpful exam prep tips, a review of the exam format, and an overview of exam regulations and procedures so that you can exhaustively prepare for your licensing exam.
Overall, this article will look into:
So please stick around, and let's get straight to learning about all the vital information you need to be prepared to take the California Life, Accident & Health exam.
California Life and Health Insurance Exam – Introduction
With the ability to earn a great deal of money, flexibility in your work hours, and overall growth in the industry, there are several positive aspects to becoming a Life and Health Insurance agent in California.
However, becoming a Life and Health insurance agent in California isn't something you study for and expect to get a job after a few applications.
You primarily need to obtain a Life and Health insurance license, better known in California as the Life, Accident & Health License.
Acquiring this license is done by passing a licensing exam – which, to be honest with you, isn't a walk in the park.
However, familiarizing yourself with exam requirements, rules, procedures, formats, and even expectations is the first step to making sure you ace the exam.
We explore these and more below.
Life and Health License Examination Scheduling
If you're reading this article, we assume you've already taken the pre-licensing education course or know that taking the course before the exam is part of the California Life, Accident, and Health licensing requirements.
After completing the pre-licensing course and receiving your certificate of completion, you're ready to take the Life, Accident & Health licensing exam.
Scheduling for the Life, Accident & Health licensing exam is done through PSI Services LLC, a company located in California responsible for state-based licensure services.
PSI has a website where applicants can conveniently schedule an examination.
However, if taking the online route to schedule an exam isn't for you, PSI gives you the option to register through telephone, fax, or by mailing the application form with its corresponding fee.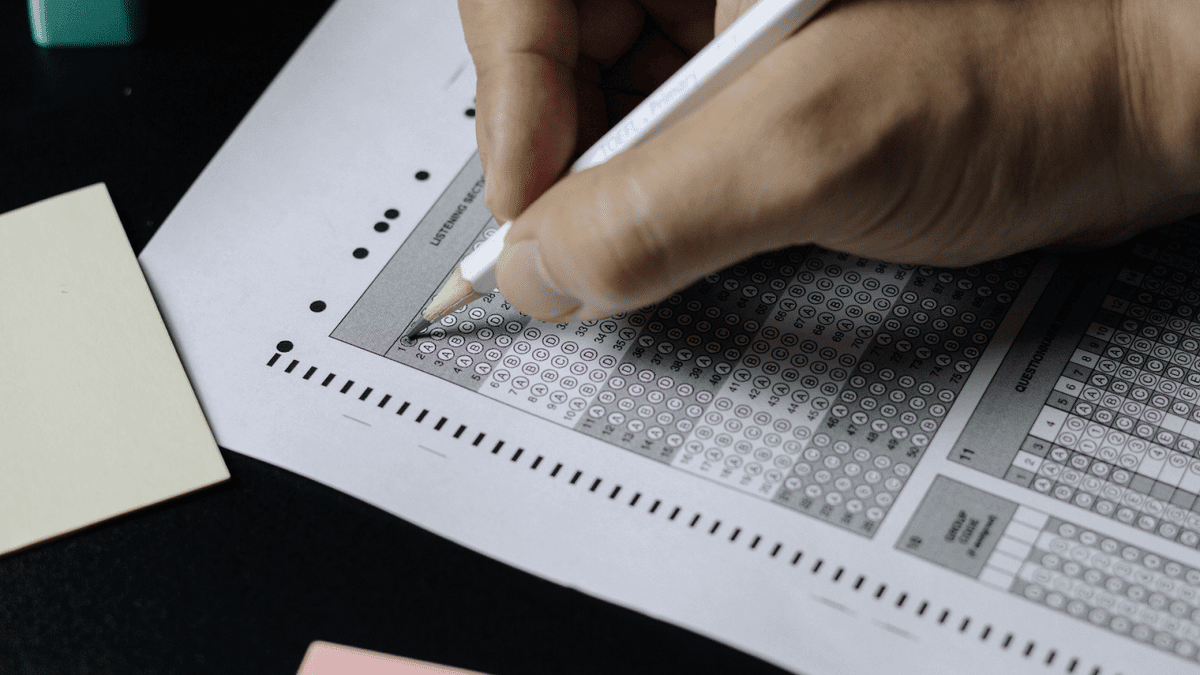 When scheduling the exam online, applicants first need to create an account with details such as full name and surname (as recorded on your government-issued ID) and your correct social security number.
Next, you'll need to search for the line of authority you intend to write an exam; in this case, you would be looking for the Life, Accident, and Health agent examination.
Once you have selected the exam you want to write, you'll again be required to enter personal details.
We can't stress the need for you to enter these details accurately to avoid a delay in processing your license application at the California Department of Insurance (CDI).
Next, proceed to the payment page, where you'll be required to add your payment details and make a payment according to your application fee.
For the Life & Health Insurance exam, you will have to pay $88 plus a $33 convenience fee for each exam attempt.
At this point, you'll also need to specify your preferred mode of taking the exam: online or at a test center.
We elaborate on this below.
While some people prefer the comfortability of taking an exam online in their own secured space, others prefer the traditional physical exam setup.
How you choose to take the exam can make all the difference to the amount of pressure you feel when sitting for an exam.
Considering this, PSI Services offers examinees the option to choose their preferred test mode, that is, either from a PSI testing center CDI testing site or online from a secure location like your home or office.
Different procedures apply to the two test modes, and knowing them can help you decide how you'd like to take your insurance license test.
Taking the examination at a test center
Once you've made the payment for your exam, the system will automatically ask you to choose your preferred test mode.
When opting for a PSI test center, you'll be required to specify your preferred center from the list of centers close to you.
You'll also have to select the date and time most suitable for taking the exam.
On the exam day, you'll need to arrive 30 minutes before the exam to check in and for identity verification.
Verifying your identity requires examinees to bring along any form of government-issued identification such as a driver's license, employment authorization card, or military ID.
You will find a detailed list of the security protocols you encounter at the exam venue on the PSI website.
Once you've been seated and your identity verification and other pre-exam procedures are complete, PSI will display an introductory tutorial on the computer screen.
The introductory tutorial isn't part of the exam and only serves as a practice exam.
After the 15 minute tutorial, you'll be prompted to begin with your computer-administered exam.
Taking the online examination
PSI Bridge is software used by PSI to administer online exams.
The software is fully functional with webcam audio and video monitoring system that an examiner uses to monitor your actions and ensure the exam is proctored.
Before taking the online exam, you must undergo a compatibility check on your computer to ensure your device is compatible with PSI Bridge.
Unfortunately, there's nothing more rattling than realizing your system is incompatible with the software just moments before taking the exam.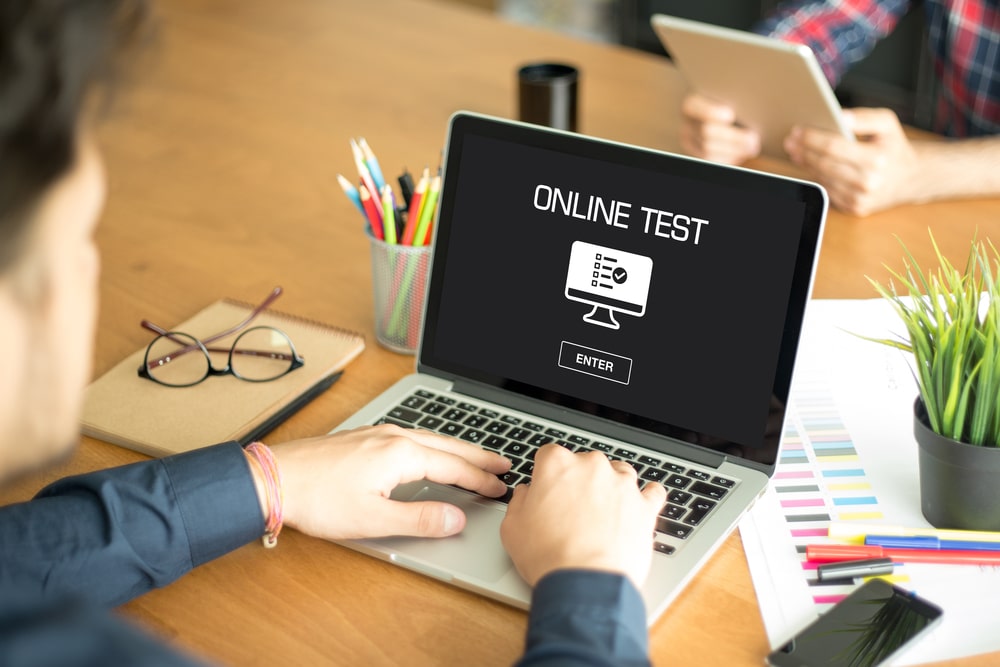 You are also required to check-in 30 minutes before the start of the online exam for identity verification and other check-in procedures.
Once you've completed the exams, expect to see your pass or fail results appear on the screen.
You'll also receive a detailed results sheet via email shortly after taking the test.
Now that you know the two exam modes offered by PSI let's look at what you can expect in the exam from exam format and scope to more on what the exam process entails.
Format and Structure of the Exam
With licensing exams known for being quite tricky, knowing what you could expect will increase your chances of acing the exam with ease.
Firstly, the California Life, Accident, and Health exam consist of 150 questions which you are required to complete in 180 minutes (3 hours).
There's no time to ponder one question for minutes with such a tight time to question ratio.
You need to know your stuff at the top of your head.
Also, according to PSI, the exam pass score is 60%, so simply knowing part of your work will not cut it if you are keen on passing the exam on the first attempt.
Additionally, the exam is a multiple-choice test, making it more reasonable to study your coursework thoroughly.
While the topics covered in the exam aren't explicitly listed on the PSI website, we recommend you review the study materials from your pre-licensing course.
Also, the pre-licensing educational objectives listed on the PSI website will give you an idea of what to expect.
Some of the educational objectives include basic Accident and Health insurance principles, basic Life insurance concepts, Insurance codes and Ethics, long-term care insurance, and Disability insurance, to mention a few.
The questions on the exam will most likely be divided into two parts.
One part testing your general insurance knowledge and the other testing your state-specific knowledge.
Testing your general knowledge may include weighing your understanding in aspects such as types of policies, the constituencies of a contract, application, underwriting, taxes, and annuities.
The second part will likely test your state-specific knowledge, which could include state-specific regulations regarding Life, Accident & Health insurance, and other state insurance laws.
Finally, while PSI exams are primarily formulated to test how much you know, the licensing exam also seeks to measure your ability to perform as an Insurance Agent.
Hence, expect some not so straightforward questions, known as "trick questions," or questions generated from dry information such as names of laws or important dates.
Including these serves to check how far and beyond you can go with studying and your ability to control the testing mind game.
If you want to beat the mind game, thoroughly undergoing exam prep reduces exam-related pressure.
What to do When You've Missed or Canceled an Exam?
Although it is advisable not to miss the exam, we know life happens, and sometimes certain events may prevent you from taking the exam as originally scheduled.
However, suppose you miss an exam or provide a late cancellation, your registration will immediately become invalid.
On top of not taking the exam as scheduled, you will not get a refund on your examination fee.
If, for whatever reason, you anticipate missing the exam, you should cancel your current appointment and reschedule for a different date two days before you were originally supposed to sit in for the exam.
By doing so, you will not forfeit your examination fee.
Sitting for any exam is usually a big deal bringing in a feeling of stress and anxiety, and sitting in for the California insurance license is no less easy.
However, there are always ways to manage your stress that include thoroughly researching what you signed up for regarding the exam, such as exam rules and regulations, procedures, and the exam format and scope.
We hope that with this comprehensive guide, you'll at least know what to expect from a California Life, Accident, and health state licensing exam and that you'll feel more confident about taking the exam.
Good Luck!
California Department of Insurance