Hey everyone!
Welcome to our comprehensive guide on getting a California Insurance Agent License.
After reading this article, we guarantee you'll have all the information you need to acquire an Insurance license in California.
Our detailed explanations will also save you time from reading through piles of research about getting your California Insurance Agent license, allowing you to dedicate more time to studying for and passing the licensing exam.
This article will cover:
So, let us get straight into it!
California Insurance Agent License – A Quick Intro
According to Deloitte, despite recent global financial uncertainty, the insurance industry is heading for growth in 2022.
With California having one of the world's largest insurance markets, we reckon it will be a field that will present plenty of opportunities for new insurance agents.
So, if you are keen on becoming an Insurance Agent in California and are ready to leap into getting your license, you've come to the right place.
We'll explain how to get your license in detail, but first, here's a quick look at what an insurance agent license is and why it is vital for your career.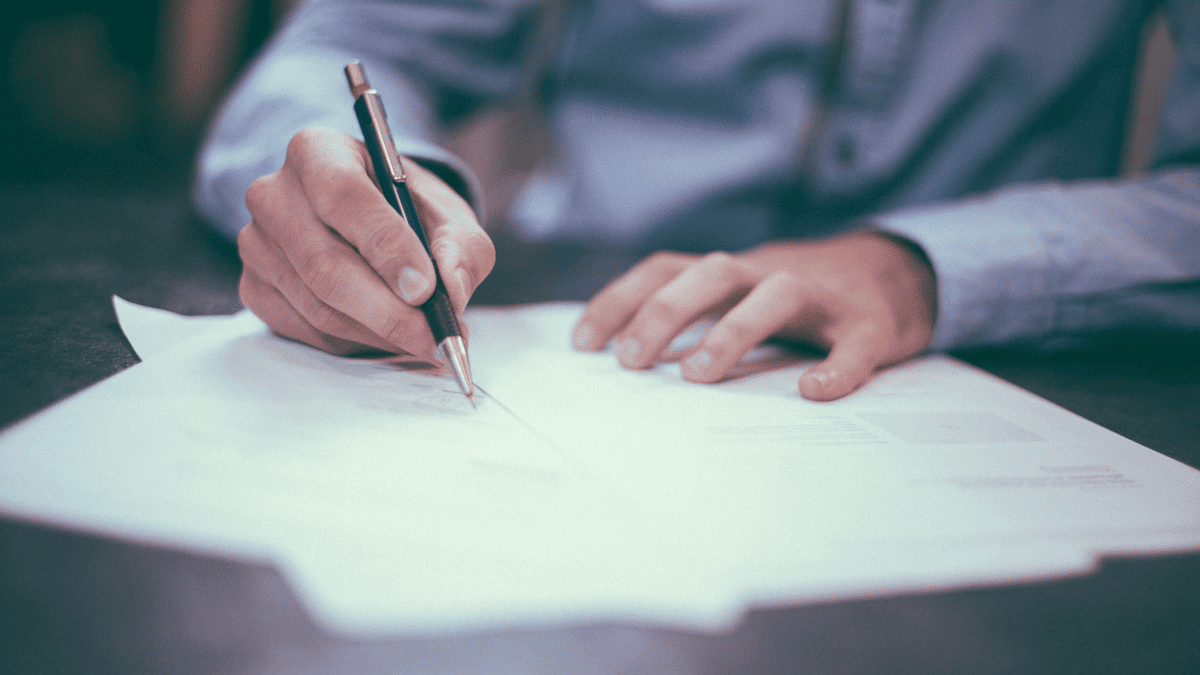 What is an Insurance Agent license?
An Insurance license is a credential required for individuals who want to practice as agents selling insurance products.
You may earn this license by taking an insurance course and an examination to prove your knowledge.
Successfully passing the examination allows you to officially receive an agent license and sell policies from insurance producers to clients needing insurance coverage.
Apart from the license allowing you to sell insurance products legally, it proves to your clients or future employer that you hold the necessary knowledge on insurance products and state insurance laws and regulations to serve clients competitively.
Having confidence from a buyer regarding your capabilities is rewarding to ensure ongoing income and generally sets you apart as a qualified entity.
With your career success, for the most part, depending on getting a license (agent, broker, or producer license), we've dedicated the following section to thoroughly explaining how you can get your insurance license in California.
Getting an Insurance Agent License in California
Getting an insurance license is unlike getting a license for many other financial-related professionals that follow standardized procedures across the US.
Instead, an insurance license comes with unique rules that applicants must follow depending on the state's regulations and the line of authority you choose.
Below we break down the processes unique to California for agents who reside in the state of California and are looking to become Insurance agents.
Now that you've decided to become an Insurance agent, the next step is to choose the type of insurance products you will want to sell.
There are several types of insurance products (or lines of authority) available for Insurance agents to sell including, auto insurance, health insurance, and life insurance, to mention a few.
Once you've decided what you would like to specialize in, you'll then be able to choose a corresponding license needed to sell the products.
The most common licenses include health and life insurance and property and casualty licenses since they allow agents to sell various insurance products.
Life and Health Insurance License
With this license, you'll be able to serve individuals with the insurance coverage they need should a health emergency occur.
The Insurance products you can sell include Annuities, Health Insurance, Medicare, and Life Insurance.
Property and Casualty License
With homes in California often exposed to numerous threatening events like wildfires, or should any danger be imposed on an individual, Agents with a property and casualty license have the option to sell home insurance, auto insurance, business insurance, and more.
And if you want to become an Insurance Adjuster responsible for analyzing damages and loss and determining a fair payout to policyholders, your choice of license to pursue would be the California Insurance Adjuster License.
That being said, let's head on to the pre-licensing course requirements for an Insurance Agent in California.
Taking a pre-licensing course
Before taking the state exam, California requires individuals seeking a license to enroll in a pre-licensing course.
A Pre-licensing course is a crash course that teaches the fundamentals of insurance as per your unique state licensing requirements and regulations.
There are several courses under insurance to pick from; however, your choice should be according to the type of insurance products you would like to sell in the future.
Pre-licensing courses available in California include Life, Accident & Health, Property, Casualty, and Personal lines.
Other courses include limited lines automobile Insurance, and Ethics and California insurance code.
California requires individuals interested in taking the Life, Accident & Health, Property, Casualty, and Personal lines insurance education to complete 32 hours of a pre-licensing course.
This translates to 20 hours of one of the previously mentioned and 12 hours of the Ethics and California Insurance code course.
Furthermore, participants interested in taking courses in Property and Casualty and Life / Accident & Health need to complete 40 hours and an additional 12 hours of an Ethics and insurance code course.
You can take the course online or face-to-face, depending on the education provider.
Courses are time-tracked to ensure uniformity in course completion and that participants gain the necessary knowledge.
In addition, participants are expected to complete a page of an online course or a course module before proceeding to the next.
Pre-licensing education exemptions
While undergoing a pre-licensing course is, in most cases, a necessity, there are a few circumstances that may allow candidates to skip pre-licensing education in California.
An applicant who already holds a non-resident license for their field will only need to complete the 12 hours of the California Ethics and Insurance Code course.
However, this is only applicable to an applicant interested in becoming a Property Broker-agent, a Casualty broker-agent, a Life-Only agent, an Accident and Health Agent, a Personal lines Broker-agent, and a Limited lines automobile Insurance agent in California.
Similarly, an applicant who currently holds designations and certifications in:
Health, Life Only, Accident: CLU®, LUTCF
Personal Lines, and Fire and Casualty: AAI, CPCU®, CIC,
are exempt from taking the 20-hour course but are still obliged to complete the 12 hours California Ethics and Insurance code course.
You can find a detailed explanation of the designations on the California Department of Insurance website (http://www.insurance.ca.gov).

Taking the California licensing exam
After completing your pre-licensing education, the next step is to take your licensing exam.
Foremost, it's important to note that you should take licensing exams within a year of completing your insurance pre-education course.
Another crucial aspect to bear in mind is that you only need to take one licensing exam for each line of insurance that you intend to specialize in.
For example, suppose you want to be selling insurance products in Accident and Health or Property & Casualty.
In that case, these lines of insurance are typically combined as one test, meaning you do not need to take multiple tests for each line.
Once you've considered these requirements, the next step would be to schedule the exam.
You may schedule the insurance license exam with PSI Services, a company based in California that provides Californian regulatory licensure services.
The cost of taking the PSI exam is between $55 and $88 plus a $33 convenience fee.
Suppose you want to take the exam at a PSI location.
Applicants choose to take the exam in one of 20 PSI examination locations or the California Department of Insurance's (CDI) examination site in Los Angeles.
You also have the option to take the exam online; however, whether taking the exam remotely or at an examination site.
Even with online services, the exam remains a proctored test, meaning CDI will maintain strict license examination environments while applicants take the exam.
Once the scheduling is complete and the day to take the insurance license exam arrives, you'd be required to show up at least 30 mins before the examination session starts.
You'll also need to be carrying with you an ID photo, a valid government-issued identification such as a Driver's license or a California identification card, and your original pre-licensing education certificate.
The examination duration and number of questions depend on the type of license you are after.
For example, a Life-only insurance agent exam is 90 minutes long with 75 questions, while a Life, Accident, and Health Agent exams are 3 hours long with 150 questions.
Concerning passing requirements, these are stipulated on the CDI website or with PSI California; however, what is certain is that you will receive a pass or fail letter after attempting the exam.
You may obtain more licensing information about the passing requirements by contacting PSI via phone or email.
Once your exam is done and dusted, it's time to get your background checks rolling.
Getting your fingerprints done
Most license seekers presume that fingerprint impressions are captured at the examination site.
However, it will interest you to know that getting your fingerprints done before taking your licensing exam quickens the process of getting your license.
Suppose you choose not to get your fingerprint impressions taken at the examination site but somewhat ahead of time.
In that case, you should locate a CDI-approved fingerprint vendor such as Accurate Biometrics that will take your fingerprints for you.
You may inquire about their costs by contacting them.
In contrast, if you are keen on having your fingerprint impressions taken at the testing center, then note that candidates must pay $68.95 at the PSI California site.
Finally, fingerprint impressions are only valid for 12 months, so if you don't receive your license in 12 months and need to start the process from scratch, you'll also need to get new fingerprint impressions.
Applying for a California Insurance License
Upon getting confirmation that you have passed your licensing exam, the last step requires you to apply for a license number.
Applying for your license includes completing an online application which you'll find on the NIPR California web page.
Before filling in the form, you'll need to pay an online application fee.
The application fee varies by $188 for combined line applications and $170 for individual licenses.
Should you be approved, then the license is as good as in the bag.
However, don't get too comfortable quickly.
An additional requirement is needed to ensure that you keep your license active.
Keeping Your License Valid – Continuing Education
Keeping your license valid requires that you adhere to your state's continuing education requirements (CE requirements).
Continuing education refers to short courses to update you with new insurance, concepts, policies, and state rules and regulations.
In California, Licensees are required to attain CE credits every two years – so ensure to stay on top of your continuing education and avoid losing your license.
If you put in the work, time, and effort as we've stipulated in this article, you are definitely on your way to successful insurance licensure in California.
Once you've got your license, you can continue to develop your career as an insurance agent through continuing education programs.
That being said, we are rooting for you.
Good luck!
California Department of Insurance