Hello everyone and welcome to this informative article where we discuss one of the prerequisites for landing an insurance agent job: writing a good insurance agent resume.
At the end of this article, you would have known not just how to write your insurance resume, but how to target in-demand insurance agent jobs.
We understand that a good resume can make a difference when searching for that dream job of yours.
Specifically, here are a few points that will be covered in this article:
We know you can't wait, we can't too. So let's get started right away!
What is the aim of a good insurance agent resume?
Just like with every other job, the goal of a good insurance agent's resume is to acquaint any potential employer with your skills and qualifications.
Among other things, a good resume should reveal something about your personality, work ethics, and previous work experiences.
That is why it's often said that if you are putting 50% effort into searching for a job, you should put as much effort, or even more, into writing your resume.
Even the best job offers will not be useful to you if the employer prefers other candidates.
As a prospective insurance agent, your resume, in addition to your cover letter, should speak for you when you are not there.
Having said that, here are some tips that you will find really helpful as you write your new-look insurance agent resume.
Tips to writing a good insurance resume
The first thing you should prioritize is your resume objective.
An Insurance resume objective is a short sentence or two that clearly states why you want the employment and what you have to offer.
It is usually written on the top of your resume.
Keep in mind that a typical project objective must not be more than 2 sentences long.
Take these as examples of resume objectives:
"To secure a responsible career opportunity to fully utilize my training and skills, while making a significant contribution to the success of your insurance companies."
"To make use of my professional skills to achieve goals of an insurance company that focuses on customer satisfaction and customer experience."
"A highly organized and hard-working insurance agent looking for a responsible position to gain practical experience."
As these examples show, a good resume objective is short, concise, and straight to the point.
It should briefly highlight your motive as well as your strength.
Although some experts feel that including a resume objective in your resume is now outdated, others in the field of insurance agencies (life insurance agents and health insurance agents) still believe it is an important part of a good insurance agent.
Every resume must contain relevant work experience or years of experience.
However, make sure to only list past jobs that the experience gathered are relevant to the job you are applying for (insurance agent jobs in this case).
For example, if you have worked as a daycare nanny in the past, the work experience would be irrelevant when applying for a position as an insurance agent.
Another tip is to list skills that are advertised in your resume.
These skills are known as keywords, and they must be on your resume in order to increase your chances of being noticed by hiring managers.
If you are applying for an insurance agent position that prioritizes "Customer Center", make sure that the skill "Customer Center" is clearly listed on your resume.
Employers love it when they have established employees on their payroll.
That means if you have achieved anything remarkable in your previous job (s), it will be best to list these achievements on your resume.
This immediately gives you an edge over other applicants and puts you in a pole position for the job in most cases.
So if you have ever been awarded as the 'employer of the month, year, or any other award,' don't leave them out when preparing your resume.
Also, do not forget to tell them what you bring 'to the table' so to speak. If you contributed to the increased productivity and revenue in your past job, list it here.
This easily convinces the insurance company that you can help them bring in new clients.
You may also want to include any recommendations from past employers.
Finally, pay attention to your formatting. No one wants to even read a poorly formatted resume.
Use the same font style, the same font size, and appropriate color combinations where necessary.
You may also have to use separate formatting for different sections of the resume to make it not just more colorful but also appealing.
You can search online for some insurance agent resume templates as long as you can perfectly mirror the style, fonts, and color.
You can also customize your company, using the downloaded template as a guide. The goal is to keep your resume as professional as possible and appealing to read.
If you are confused as to how to proceed, you may need to hire a professional resume writer to assist you.
What should you include in your insurance agent resume
Now that you are ready to write your resume, you shouldn't waste any more time.
We thought of reminding you of some things you must not forget to include in your resume.
Here they are:
Contact Information: This includes your full name, phone number (s), city, and state.
They should be clearly written on your resume.
Don't overdo this by listing all the phone numbers that are associated with your name.
You also do not need to list your street name and house number.
List your personal email address, not your home or current workplaces' email address.
Make this look very professional and make sure it leads straight to you and not to some mediators.
Almost everyone has a social media account these days; you probably do too.
It is recommended to have a LinkedIn profile.
On a LinkedIn profile, it's easier to list all your relevant skills.
Add your LinkedIn profile to your resume as well as other important social media accounts.
Now you can ask, why is all these necessary when a resume writing?
They are needed for potential employers to reach out to you.
Education: Who writes a resume without adding their educational background? No one!
However, you don't have to start writing a whole epistle about how you started preschool up till where you are now.
When listing your education, only list relevant education in the following order:
Name of educational institution
When (date) you graduated from the school
The degree earned
List your education chronologically.
Start with the most recent and end with the least recent.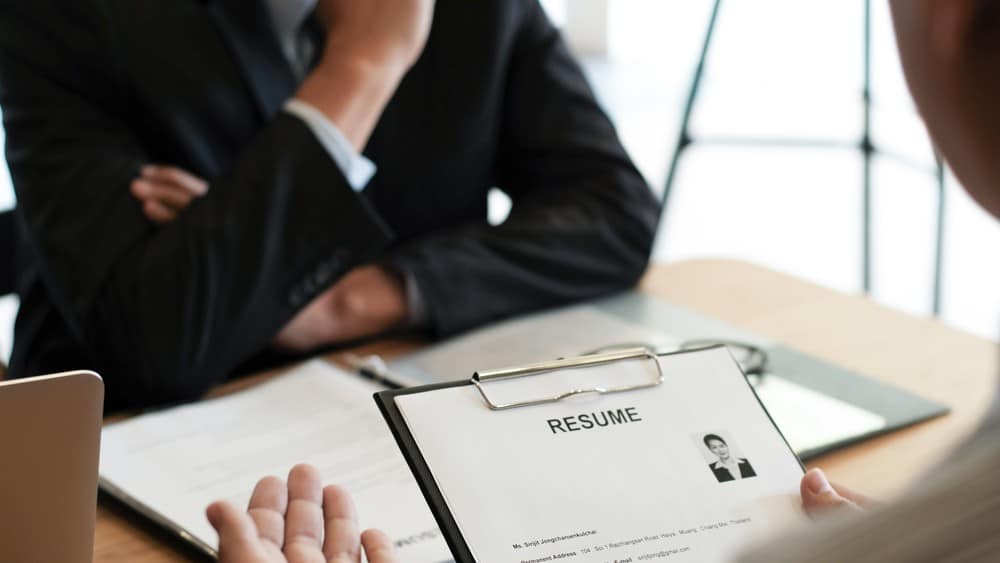 Another style is to list the most relevant degree earned at the top of your education section and keep the least relevant at the bottom.
Generally, employers ̣refer degrees that have been earned not more than 15 years ago.
This is because they believe that the skills acquired are still fresh with you.
These skills form a basis for your insurance resume skills that hiring managers are always on the lookout for.
Also list out any awards you got, your graduating GPA (if applicable), any additional certifications, and any insurance projects you executed while interning.
It is a little easier when you are educated and you also have years of experience to show for it.
Your resume will easily have both sections one after the other.
But how should you handle this as a recently graduated jobseeker?
In such cases, your education background section should come before your work experience section.
As a general principle, your job experience should be inversely proportional to your education listing.
Finally, if you are expecting to graduate soon, that shouldn't stop you from applying for a job.
Just indicate on your resume that you are 'expecting to graduate' while you list the degree you are hoping to bag.
Work Experience: The insurance industry thrives on the interpersonal skills of employees.
They consider how many types of insurance an employee they are considering for employment can sell.
They consider if their prospective employee can bring in new customers to pitch their tent with the insurance companies.
They also want to know if they are good at persuading prospective clients.
For an employee to tick these boxes, it is important that they acquire a reasonable amount of work environment.
For this reason, we will label this section of your resume as the most important part of your resume.
While you are eager to start listing these experiences that you have gathered all the years, keep in mind that they must also be organized.
List them chronologically starting with the most recent job and ending with the least recent.
According to experts in HR departments in reputable insurance companies, hiring managers are keenly interested in your work experience.
Instead of listing your work experiences haphazardly, organize them in a bullet list and briefly discuss your experience with each job within one to two sentences.
You should also list any notable achievements, awards, and breakthroughs under each bullet point.
For instance, you may briefly touch on how to sell auto insurance effectively.
Try to be more specific when listing your job experience.
That is because the insurance company will run a background check on you if ever you get to that stage where they are actively considering you.
In running that background check, you can be sure that your past employers will be contacted.
If the information about your previous job experiences is incorrect, it can ruin your chances of landing the job.
As already stated more than once in this article, be sure to list only work experiences that are relevant to the job you are applying for.
Relevant Skills: This is a list of skills that you have and can use in moving the company forward.
Make sure the skills listed on your resume are relevant to the job.
For instance, on searching through a job description, take note of in-demand skills, and apply for that job.
Resist the urge to list skills you do not really have.
Even if you pretend to have the skills at the start, sooner or later, your employers will discover the truth.
For insurance agent jobs, search online for the most required skills.
Use 6 to 10 job descriptions and make a list of the skills they look forward to seeing in a potential employee.
This will help you understand the skills that are most important to them.
It will also help you know what skills you need to improve your chances of being hired.
When writing your resume, list your skills as bullet points.
Separate the skills section into hard and soft skills.
Hard skills are skills that are directly related to the use of certain tech programs, devices, or processes.
Hiring managers are keenly interested in these skillsets.
Soft skills have to do with more of your personality, judgment, and decisions.
These skills are crucial if you will ever get to work with insurance policyholders.
Hard skills are usually easy to judge from just looking at a typical resume, while soft skills may need to be observed on the job.
The total number of skills in this section (hard skills and soft skills) should not exceed 15 so that your resume is not considered a fraud.
Here are some in-demand skills for insurance agent resume descriptions:
Customer service skills
Healthcare skills
New client skills
Communication skills
Finance management skills
Life Insurance and annuity skills
Auto insurance
Administrative duties or data entry
Microsoft or excel expertise
How to put an insurance agent license on a resume
To get a licensed insurance agent job, you must indicate on your resume that you are licensed.
Here's how to do it:
If the job description clearly indicates that a licensed insurance agent is needed, please add your license to the title of your resume.
If not, you can create a section in your resume and label it "Certifications or Licences."
Use a bullet list and list the name of each certification or approved abbreviation
The institution from which the licence was obtained
The place (city and state) where the awarding took place
Any additional note about the certification
Writing an insurance agent resume shouldn't be too much work, especially after having discussed what it takes to successfully create your free resume.
Remember the dos and don'ts.
Since the entire resume should not exceed one or two pages, keep each section short and straight to the point.
Another reminder is to list relevant information like education, work experience, and skills.
And if you can afford it, hiring a resume professional can also help you figure it all out without much stress.