Hi, welcome to another revealing and informative article on obtaining an Insurance Agent License Requirements
After reading this article, you will have learned about the requirements for obtaining an insurance license, the costs, and the prospects of a licensed insurance agent.
In this article, we will address:
So, let's get started!
Insurance License Prerequisites
To be eligible for an insurance licensing exam in your state, you must have graduated with a high school diploma or GED.
You should also have completed 30 semester hours of undergraduate coursework.
Most states will also require you to submit proof of your industry-specific continuing education (CE) hours.
CE courses are offered through various companies and state departments and cover anything from ethics to life insurance.
You may also be required to submit a personal history form or pass a background check.
In some states, you'll need to present additional documents before taking a licensing exam.
If your home state doesn't offer exams or oversee its examination process, contact the National Association of Insurance Commissioners (NAIC).
This organization maintains information on how people can receive a multistate license if they already hold one in another state.
Licensing exams vary by state but are typically multiple-choice tests with both true/false and fill-in questions covering areas such as life insurance, workers compensation, health/disability coverage, long-term care coverage, bonds, and annuities.
Some candidates take their exams online, while others take them at designated test centers scattered throughout their jurisdiction.
Working as an insurance agent is a complex task.
One of the most important aspects of becoming an insurance agent is taking and passing your state's insurance licensing exam.
Most states require that you take at least 16 hours of pre-licensing education (sometimes referred to as pre-licensing or life & health pre-license).
In addition, you have to pass a state exam and obtain a property and casualty license before you are allowed to sell life, health, or property and casualty insurance.
A few states do not require any pre-licensing courses.
However, suppose your state does not have any specific requirements for licensing as an insurance salesperson or broker.
In that case, you may still need to complete specific prerequisite courses to be eligible for a certificate, commission contract, or permit with your state's department of insurance before applying for licensure.
In addition to studying for and passing your state's exam, many aspiring agents pursue additional coursework through specialties such as general business management, risk management, or professional development workshops offered by organizations like CIBAA.
State Insurance Agent Exam Requirements
Many states have their insurance agent exam that you must pass before getting a state insurance license.
In addition to your exam results, you need to submit proof of your passing score on the Series 6 or 63 exam.
Then, depending on which state you're licensed in, a comprehensive knowledge test may also be required.
Some states require one after three years of licensure; others require them annually (check with your specific state for insurance laws and licensing requirements).
Free Practice Exams from the Financial Industry Regulatory Authority (FINRA) can help prepare you for any state's licensing process.
In addition, many states have reciprocity agreements with other states, which means they accept your insurance license if you already have one in another state.
If you move from another state where you are currently insured, check with your new home state about how long it will take to get licensed—and ask whether it recognizes existing licenses from other jurisdictions.
A list of all US insurance departments is available through NAIC.
It's important to note that not every state allows entry-level agents, so make sure to do your research before applying.
As always, talk with licensed people in your state for more licensing information.
The cost of obtaining a license will vary from state to state.
The average annual fee for most states is about $100, but it may be significantly higher in some areas.
Typically, exam fees are associated with getting licensed; these costs can range from several hundred dollars to more than $1,000, depending on where you live.
In addition to these upfront costs, insurance agents have to renew their licenses annually; renewal fees usually total around $100 per year.
Whether or not you should pay for training and study materials depends on what type of insurance exam you'll be taking and how much time you want to put into studying.
Taking classes and using an online review course might only save you a few weeks over self-study (and potentially thousands of dollars).
Consider your options carefully before deciding whether or not to invest in training materials.
When all is said and done, though, expect to spend at least $500 on licensing fees.
This number isn't carved in stone, though—it can fluctuate based on where you live as well as other factors.
These aren't expenses that are required every single year—you only need to get re-licensed if your current license has expired or if you move to another state.
If you don't plan on staying in one place for very long, then choosing to pass your test right away instead of spending money on training makes sense.
On the other hand, if you know that you'll be working in one area for years to come and plan on sticking with the same company through multiple job changes, investing in professional education is probably worth it.
It's ultimately up to you!
However, expect to pay at least $300 across application costs and renewal fees.
Not bad when compared with college tuition.
One thing you definitely shouldn't do?
Pause your career advancement to complete licensure studies.
Waiting until you're ready could mean losing valuable months or even years of work experience along with income potential.
You have good chances of finding a position within just a few months after beginning to look for work.
Starting fresh out of school means dealing with low entry-level wages until your experience starts paying off.
But don't be afraid to take on those grunt positions—they help build necessary skills.
California and Texas, for example, require that you pass your exams before applying for an insurance sales license.
You can apply while your application is in the process, but you won't be able to sell insurance until your license application has been approved.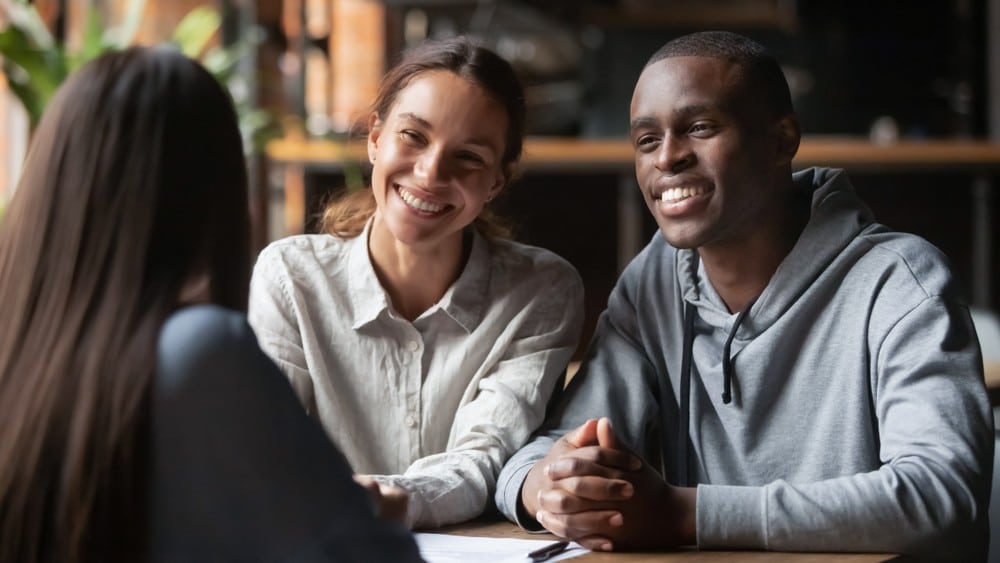 In Florida, however, exam results don't need to be submitted until two years after submitting your application.
Within three years of taking your first exam, you must complete the application process.
So if you fail on your first try, take more time before trying again so as not to run out of time during which you are eligible to sell coverage.
Once you get your license, you'll still have several months before officially becoming a licensed agent who can put their name on policies sold.
The lag is mainly due to a review period by state regulators for any complaints that might have been filed against new agents.
The process of obtaining an insurance agent license varies state by state, depending on whether there are prerequisites to obtaining licensure.
If there aren't any prerequisites, completing all necessary coursework may take around five weeks, with another six weeks devoted to studying.
Suppose there are prerequisites to obtaining licensure, like testing or having work experience in a related field. In that case, it will likely take much longer—upwards of 14 months—to complete all required courses and obtain licensure.
Time from application submission to licensure ranges from a few days up to 15 weeks depending on state processing times; check with your local department for specific timing details.
It's important to note that most states require at least one year of continuous employment with an independent insurance agency after completing training courses before allowing you to sit for the licensing exam.
This requirement ensures your knowledge level is up-to-date and practical enough for a career in insurance sales.
Whether you're looking into commercial sales, studying part-time for a semester or full-time for about 6 months should suffice.
Continuing education requirements: Most states mandate that insurance agents earn continuing education credits to maintain their licenses every year.
Requirements range from 10 hours annually in Kentucky and Colorado to 80 hours every 2 years in Utah.
Some states even allow schools, continuing education providers, trade associations, and supervisors to submit coursework on behalf of agents who have taken classes.
Other states only accept credit hours directly earned by licensed professionals themselves.
You'll want to confirm your state's rules regarding the maximum number of hours allowed per course provider because some may enable schools to themselves (and not just certified instructors) unlimited credit towards renewal.
To obtain an insurance agent license, you first must meet state-specific eligibility criteria—which usually means being at least 18 years old.
At least one fingerprint is required to apply for a new insurance agent license.
If more than six months have passed since your last fingerprinting visit, additional fingerprints will be required.
License applicants under age 25 are also required to submit two additional fingerprints.
Like Washington state, you must also meet citizenship criteria in some cases.
Many states now require newly-licensed agents to pass exams administered by third-party testing services like ExamForce; prepare for these tests by familiarizing yourself with study materials provided by your state regulator.
No matter what, it's crucial to do plenty of research before applying.
Some states make licensing and test preparation information readily available on their websites, while others are more difficult to navigate.
Do not work as an insurance agent without a valid license in any state; even if you live in one that doesn't require licensing, you may still need one depending on which type of business you're operating and what kind of clients you'd have.
Contact local regulators immediately if your international client provides life coverage overseas or insuring someone's life overseas!
Applying for an international insurance agent license may be necessary, depending on how that relationship works out.
Personal Lines Insurance Agent