Hey everyone! Welcome to another comprehensive informative guide provided by Career Employer.
By reading this article on Insurance Agency vs Company, you'll gain an in-depth understanding of the differences between an Insurance agency and an Insurance company which we guarantee will prove helpful to you when deciding which offers the best fit for you.
In this article, we will discuss:
With that being said, let's jump straight into it!
It's not uncommon for consumers to use the words "insurance company and insurance agency" interchangeably; after all, it's the insurance ability to cover us under unforeseen occurrences that concern us the most.
But as a professional looking to get into the industry, knowing the difference between the two can help when choosing the career of your dreams and mapping out career decisions that will affect your career development.
So, if you are like most people and don't know the difference between an insurance agency and an insurance company, don't fret; we will explain below.
What is an Insurance company all about?
An Insurance company also referred to as an Insurance carrier, provides the consumer with an insurance policy that financially protects them against the cost of losses such as accidents or natural disasters.
Insurance companies are responsible for underwriting policies, including policy costs, monthly premiums, and deductibles.
If a consumer suffers a loss, the insurance company decides if the situation is eligible for a claim and pays out its policyholders accordingly.
Insurance companies structure their payout plans so that they pay out the insured according to the amount stipulated on the policy and make a profit.
When working for an insurance company, you tend to do so as a Captive agent, representing only a single insurance company and selling products only offered by that company.
Working for an insurance company often translates to receiving a significant salary from your employers and financial benefits like support with advertising.
As a result, you get offered lower commission rates. Examples of popular insurance companies in the US include Liberty Mutual, Allstate, Nationwide, and Travelers.
What is an Insurance Agency all about?
An insurance agency, Insurance brokerage, or Insurance agent refers to a company or an individual who acts as a representative of one or different insurance companies and is authorized to sell the insurance policies of the companies they represent.
Part of being an insurance agent includes providing an insurance buyer with information about insurance products to assist them in finding the best coverage options.
It also involves being the intermediary between insurance companies and the potential buyer.
Additionally, Insurance agents are responsible for finding the best prices regarding policies for their clients.
While agents perform their duties with the interest of meeting their client's insurance needs, they also need to put into consideration their contractual agreements with the insurance companies they affiliate with to provide policies that meet the insurance company's guidelines.
When working as an Insurance agent, you could choose to be a captive agent (also known as an exclusive agent), representing one carrier or an independent agent authorized to sell different insurance carriers' policies.
So, while both Insurance agencies and companies accommodate captive agents, there are significant differences between the two, which we will highlight below.
Key differences between an Insurance agency and an Insurance company
Although the work functions of an insurance agency and an insurance company appear to be similar, the main difference is that an insurance company is responsible for creating and providing the insurance product.
In contrast, an insurance agency distributes the product and offers a service.
For example, recognizable insurance company names perhaps seen on television ads like State Farm provides home and car insurance; however, they are likely to work with agencies to help them distribute their insurance offerings to customers.
The insurance company stipulates everything an insurance policy will entail, including its prices and insurance coverage.
An agent is not allowed to change the constituencies of a policy.
The only case in which a slight difference may surface from the original policy is if an agent adds or removes coverage and, regarding commercial insurance, changes limits, values, or descriptions.
Furthermore, an insurance agent is not responsible for determining what damages or losses may or may not be eligible for a claim as the insurance provider deduces that.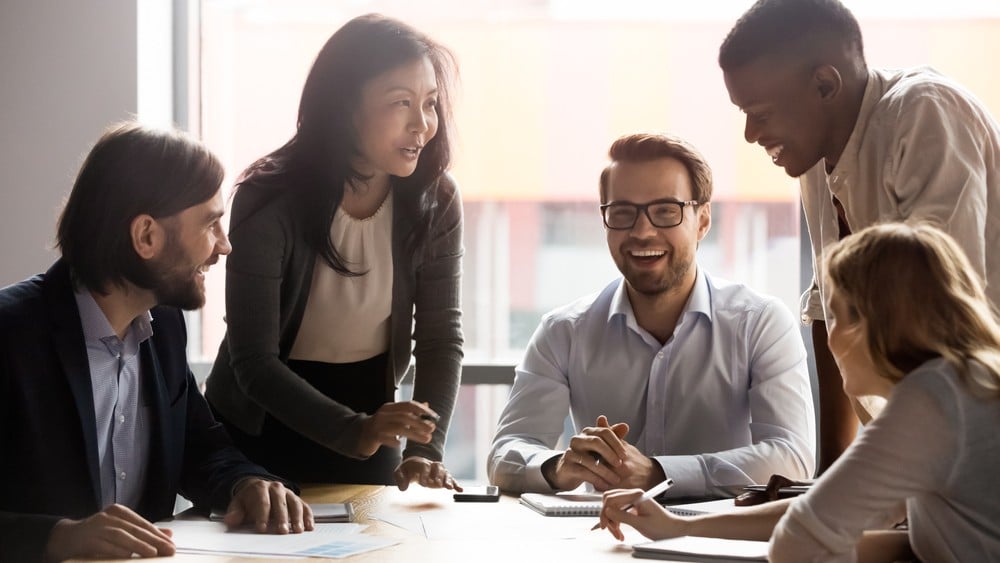 So, in a nutshell, an Insurance agent or broker's role includes providing information about policies, helping clients understand how and when to file claims, working with customers to change insurance carriers, and adjusting insurance plan details as per the client's needs.
In comparison, an Insurance company creates policies and may help customers with billing or filling a claim.
Insurance Agent Pros and Cons
While there are so many positives to being an insurance agent, there are a couple of downsides to consider before deciding whether working in an insurance agency is the right path for you.
Becoming an independent insurance agent sounds appealing to you?
The benefits include:
With insurance embracing technological advancements and increasingly having the option for customers to get policies virtually, some customers feel intimidated by virtual price calculators or incomprehensible disclaimers.
However, an Insurance agent can help customers feel at ease when choosing policies with personalized services.
You can provide them with information about the different coverage options available and help them make the best choice while maintaining peace of mind.
Whether you are an Independent agent, work for an independent insurance agency, or plan to start your agency, you'll be in charge of your brand, including marketing it to prospective clients and building long-term relationships.
Ultimately, you'll have the power to decide the type of culture or provision of services you want to be associated with to create an autonomy that attracts clients and earns you an ongoing income.
When you work for an Insurance company, you must sell only their policies.
Should your company's products not meet a potential client's needs, your potential customer would need to seek help elsewhere.
On the other hand, Insurance agents can represent different companies, giving customers a wider variety of choices when finding the best policy.
With the Bureau of Labor Statistics forecasting growth in jobs in the insurance industry by 7 percent through 2030, there is no reason to worry about job security or the ability to grow in your career.
The cons of becoming an insurance agent include:
With Insurance agents representing multiple insurance companies, they lose out on the opportunity to get extensive training or support from insurance companies.
Often they're left on their own to get grips with state laws, a company's product offering, and its other constituencies.
Insurance Company Pros and Cons
Like working for an Insurance agency, while there is a lot to gain from working in an insurance company, some aspects of the job could pose difficulties.
We discuss the pros and cons of working in an Insurance company below.
The advantages of working for an insurance company include:
There is no experience required to land yourself a job in an Insurance company. Insurance companies often train their employees on everything they need to know about their role, product offering, and state rules and regulations.
With insurance companies offering entry-level jobs, job prospectors have the chance to join an insurance company without a college degree or prior experience.
New insurance professionals can learn more about the industry, gain new skills, and open doors to new opportunities with an entry-level job.
Insurance companies are ideal for customers who prefer to buy insurance products directly from the source without going through a mediator.
The cons of working for an Insurance company include:
Lack of personalized service
Insurance companies often do not offer the personalized service that Insurance agents do.
Hence, if you prefer to provide customers with services tailored to their individual needs, working for an insurance company might not be ideal.
When working for an insurance company, you are expected only to sell that company's insurance products.
Hence, you are at a limit for choice when offering clients options from various policies and insurance rates.
While knowing the difference between an insurance agency and an insurance company may not seem critical, being aware of the career environment that both offers is worthwhile, especially when planning how you see yourself working in the future and the goals you aim to achieve.
That being said, we hope that after reading this article, you have a clear understanding of the differences between an Insurance agency and an Insurance company and that you're able to deduce which of the two suits your skills and will meet your career goals.
Good luck!
U.S. Bureau of Labor Statistics