Hi all, welcome to the ultimate guide on independent insurance agents.
Once done reading the content, you will become an expert in defining and knowing how these professionals are licensed and accredited.
Additionally, you'll be enlightened on the advantages and disadvantages of operating as an independent insurance agent.
In this article, we'll cover the following:
Keep reading to know the intricacies of being an independent insurance agent.
Before we dive into the subject topic, we thought it prudent to address and answer what an insurance agent is.
An insurance agent is an expert who seeks to sell an insurance company's policy to consumers, be it individuals or organizations.
The consumer, in some cases, may not know the best approach to take.
The insurance agent uses their knowledge of the insurance policies' terms, and the consumer's specific insurance needs to complete the transaction.
While the insurance agent helps the prospective insured select the best rate and option from its products, they represent their insurance company.
The explanation above differs from an insurance broker's definition.
An insurance broker represents their clients in search of the ideal insurance policy.
They work closely with the client, examining the different policies in the market to find the best policy possible.
While this might be confused with the work of an independent insurance agent, the difference is in the representation.
An independent insurance agent represents one or more insurance companies, while an insurance broker's responsibility is to their client.
The Work of an Independent Insurance Agent
As you may have adjudged from the definition of an insurance agent above, sometimes using such a professional may not work entirely in your favor.
At times, you may not get the best price, especially when compared to other insurance providers in the market.
It might be the case since consumers don't have the expertise and industry knowledge on the various insurance coverage options.
It is where an independent insurance agency comes in.
An independent insurance agent offers consumers several policies, insurers, and pricing.
They are known to sell different types of insurance policies, including:
Life insurance
Retirement plans and products
Property insurance to homeowners and renters
Health insurance
Non-standard auto insurance
To protect the consumers and regulate the industry, an independent body formed in the late 19th century known as the Independent Insurance Agents & Brokers of America Inc.
According to the Balance, the trade organization has over 36,000 agents registered in the U.S.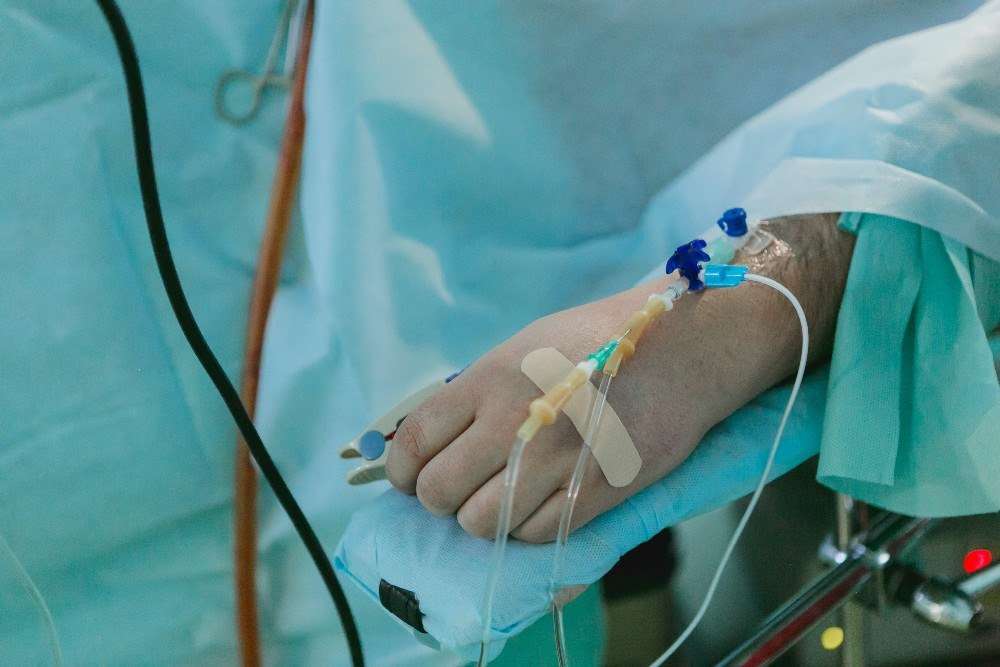 How Do Independent Insurance Agents Work?
So, what does an independent insurance agent do exactly?
Independent insurance agents work by offering products and policies from several insurance carriers.
To meet the demands of the different insurance companies that they work for, companies may require the agents to undergo specific company training.
In other cases, agents may be required to show competence or capability that they are the best choice for insurance sales.
Other independent agents in insurance prefer working with wholesales or insurance membership networks by providing support in an administrative capacity.
When an individual or small business approaches an independent agent and requests a quote, the agent uses their knowledge of the insurance market to shop for a policy from different insurance companies that fits the potential insured's exact needs and expectations.
Any reputable independent agent worth their salt will perform a comparative analysis, provide a breakdown, and compare coverage, premiums, and other deal-breakers.
An independent insurance agency may contact insurance providers that the average individual may not.
For example, online insurance companies can offer you quick and accurate prices since they work with them daily.
The Independent Insurance Agents & Brokers of America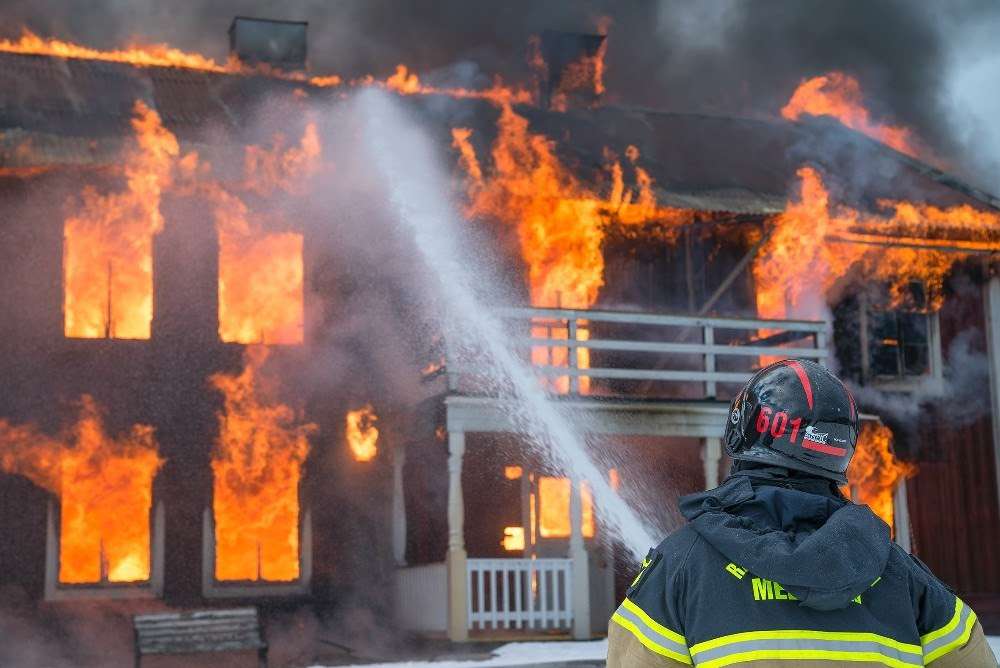 Also known as IIABA, it is the professional body mandated to regulate the profession and enforce the agreed-upon guidelines within the country.
The organization has a rich history and didn't cater to the needs of the whole insurance agency industry.
It was founded originally in 1896, with its members mainly having an association to the sale of fire insurance policies.
The association underwent a few changes over the decades until it took its final form in 1975 as the IIABA.
According to Investopedia, the Independent Insurance Agents and Brokers of America, IIABA has over 300,000 members of independent operating agents, and that indirect employment to insurance companies.
The brokers and agents regulated by the IIABA sell different insurance policies and services such as health insurance, auto insurance, home insurance, and other financial services.
Types of Independent Insurance Companies and Agents
This section reveals the standard options for clients to purchase an insurance policy.
Apart from the use of independent insurance, potential clients can also choose to use:
'Captive' insurance agent
This type of insurance agent works with a single insurance company or only represents a select group of insurance companies.
A captive insurance agent is also known as an exclusive insurance agent, as they offer a single price or quote.
Large insurance companies typically make use of captive insurance agents.
For information on insurance brokers, refer to the earlier section where the difference between an insurance broker and an independent agent has been specified.
While contacting an insurance agent or using a broker is the more common option, you can also choose to go by yourself to the insurance company and secure a policy for yourself.
How Do I Become an Independent Insurance Agent?
As mentioned before, independent local insurance agents do not operate autonomously.
An independent body regulates its actions and operations.
The oversight authority works in tandem with State authorities and insurance service providers to guarantee the quality of an independent insurance broker remains above the set bar.
Before seating for the exam, applicants should seek experience by working for a few months/ years in a local broker insurance company.
It offers insight into the various insurance agents in the industry and gives you experience into how independent insurance agents make money.
To become an independent local insurance broker, you will need to study and understand various principles that guide the industry.
Depending on the State, there are several study hours that you must complete and one or two exams that you must ace.
Depending on whether you are looking to join the list of independent health insurance agents or life insurance agents in the State, your journey to full accreditation may differ.
The license that you get will empower you to sell different types of insurance in several states.
As you gain experience, accreditation and expand your networks in the industry, you can consider opening and owning an insurance company in your chosen area.
How Much Do Independent Insurance Agents Make?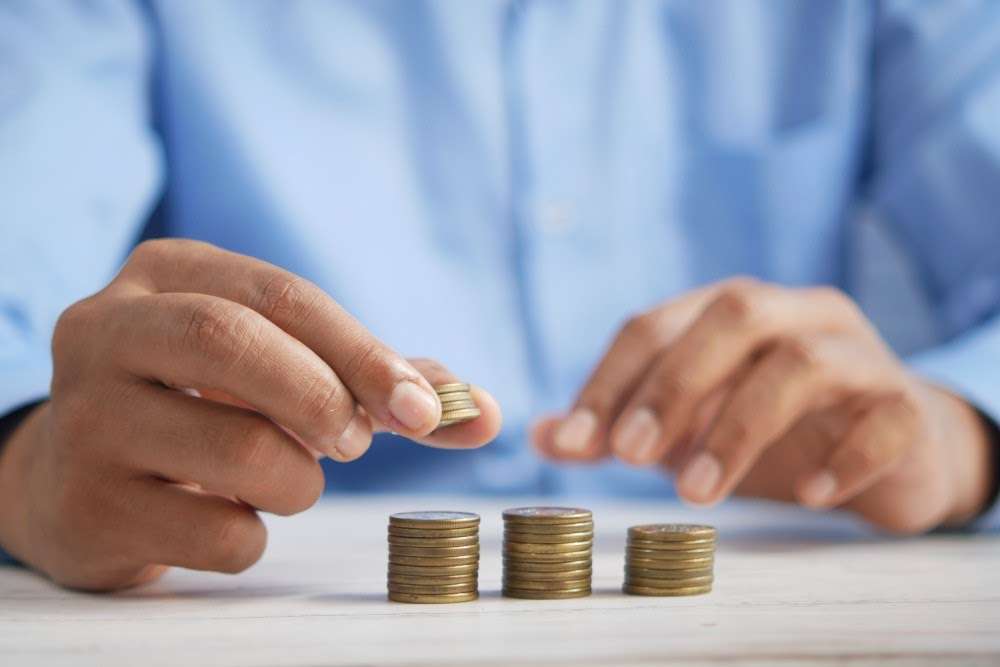 The chief way insurance agents make money is through commission and fees on the policies.
The amount of commission is based on the premium the policyholder will pay annually.
The premium payment binds the insurance company as they are now required to provide coverage for any liabilities that occur to the insured.
Save for the lumpsum payment made after the sale of the policy; insurance agents often earn smaller, annual income payments provided that the insurer continues paying the policy.
As for salaries, information from Glassdoor reveals that State Farm independent insurance agents get compensation of about $45,000 per year.
How to Start an Insurance Agency?
Owning and starting one's own business is the dream for many.
If you are looking to know how to start an insurance agency, consider the steps detailed in this section:
Do you have the character/ personality for the industry?
We recommend that you do a personality test to know if you have the temperament and mentality to operate an insurance company.
Licensing
If you pass the first step on this list, the second one is to obtain an insurance license that will allow you to operate and sell insurance policies.
According to UpCounsel, States require insurance agents to show about 20 to 40 hours of education/ study hours and approximately 12 hours of ethics courses.
Thanks to the internet, you may find these courses online, saving you the cost of travel, accommodation, and more.
The satisfactory requirements of the licensing requirements differ depending on the State.
The plan for the business
The insurance industry is very competitive and can easily discourage any new entrant in the market.
To compete competitively and achieve your personal and company goals, you need to think and outline a detailed plan that will guide you over the years.
Some of the questions that your detailed plan should answer include:
Networking; how you will be able to gain customers and clients
The insurance products and policies that you are going to offer
What competitive advantage do you have over your competitors, and how you can make use of it
Analysis of risks and threats
Projection of future trends on a regional, national and international scale
The legal structure
Depending on your personality and the needs of the business, you have several options for setting up the company.
You can choose to be a partnership, sole proprietorship, or S Corp, each having its pros and cons, especially regarding the tax structure.
Tax ID Number and Registration
You will need to lock down an employer identification number to open a business bank account and register your insurance business in the State of operation.
Local and State Permits
Apart from the insurance license, you will need other state permits and licensing.
We recommend that you read the State Laws or contact a reputable local organization that can guide you on the licensing requirement of your State.
Thanks to the Affordable Care Act implementation, the insurance industry is guaranteed continued existence and operation.
Insurance products like disability, casualty insurance, and annuity products, among others, are provided for in the Act.
The information should give you the confidence to gain experience, attain your license, grow your networks and start your own business.
Furthermore, you can choose to be a work-from-home insurance agent before you get the finances to set up your own office.
Should I use an independent insurance agent?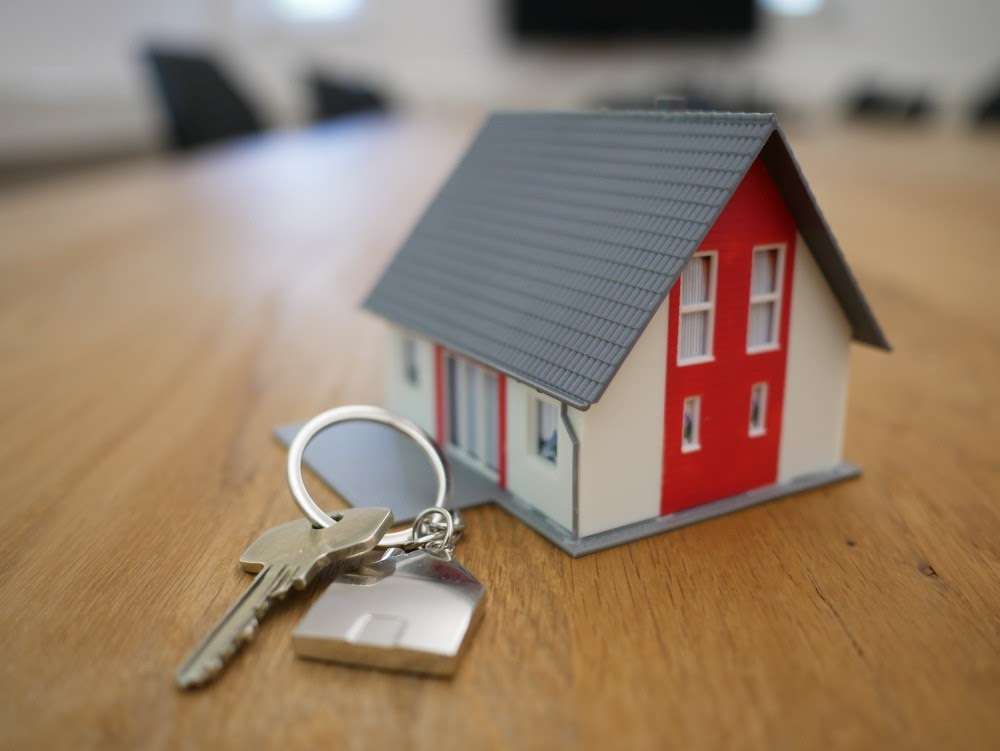 You are probably wondering, "Are independent insurance agents worth it?"
Various benefits come with engaging an independent agent company.
Your one-stop-shop solution
Most independent agents sell several insurance coverages from auto to home insurance to health, all from different insurers.
This saves time and money as you don't need to peruse hundreds of sites or phone different companies asking for insurance quotes and other terms.
Local insurance knowledge
Independent agents insurance companies have a local experience, knowing the intricacies of the community, neighborhood, and city they operate in.
It comes in handy as they see the variety of insurance policies individuals and companies need.
Professional, licensed experts
You need the jargon and heavy terminologies to be broken down and explained to you in any particular field.
Independents assess a potential customer's needs and match that with the best insurance option in the market.
Personalized service
Getting a new insurance policy that fits your needs is the quality service and independent assurance agents offer their clients.
It provides peace of mind that other forms of insurance don't.
Complex needs
Property or business owners might have unique needs that cannot be met via visiting a broker for insurance.
An independent insurance agency comes in handy as they offer unique policy options.
An advocate in your time of need
Insurance agents involved in brokerage or full-employment cannot handle your claims due to their ties to the company.
It is not the case with an independent company or agent.
They are trained to handle claims on your behalf and significantly increase your chances of getting a reasonable settlement.
Disadvantages of using an independent agent for insurance
Like all things under the sun, there are disadvantages to engaging an independent insurance agent.
Some of them include:
Not every option in the insurance industry is represented
An independent agent will only offer you a policy for a company that they are authorized to sell.
Furthermore, insurance companies only offer their insurance products through captive agents. E.g., Amica, USAA, and State Farm.
Immediate coverage
There are cases where you need business insurance or casualty insurance coverage within the next 15 minutes.
Approaching independent insurance professionals at such a time might not be the best option for you.
How to tell apart independent car insurance agents?
This section applies not only to an independent insurance agent company that sells policies on cars but also to general ones.
You can be able to single out the type of local insurance agencies by:
Asking pertinent questions that reveal information of the health insurance agents, e.g., "Do you sell policies for multiple companies or just for a single insurance company?
Check out the company's website for wording or terminology that defines them as independent agents.
Check their status with the State Licensing Agency if the company's name is on the list of independent insurance agents.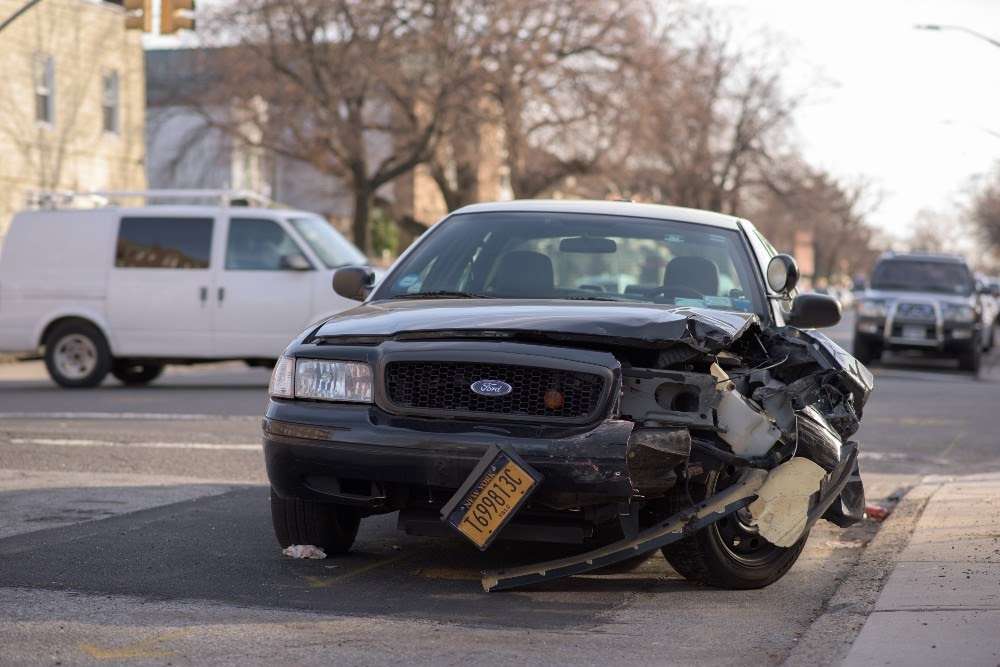 Choosing an independent insurance agent is one of the best decisions a potential client can make when getting an insurance policy.
Their expertise and knowledge in the local insurance industry save potential clients time and money by offering you a solution that fits your needs and budget.
The use of an independent insurance agent also comes in handy when filing for claims.
Remember that an insurance agent under the employment of an insurance company cannot file a claim due to the employment ties that bind the professional.
Search up the list of insurance agencies in your area, and before you use the term 'my insurance agent,' ensure that they are an independent insurance agent.
All the best with finding the right independent insurance agent for your needs.
Frequently Asked Questions