Hi, welcome to a thrilling read on CFA vs MBA!
You'll understand how the CFA designation differs from an MBA in cost, skills, and salary by the end of this read.
Specifically, we'll beam our intellectual searchlight on the following:
Carefully learn the unique differences between the chartered financial analyst and master of business administration designations.
CFA vs MBA: Job Descriptions and Areas of Focus
Before setting out, aspiring finance professionals should think of the designation that best suits their career paths.
The CFA and MBA are the most distinguished credentials in corporate finance, but with different specializations.
It's depressing to be committed to a wrong cause.
The purpose of this piece is to outline the difference between CFA and MBA credentials to know which to go for.
According to the CFA Institute, finance professionals hold the CFA credential in 134 countries.
CFA charterholders are mainly concerned with investment management, while MBA graduates are into general business management.
The CFA program is finance-focused.
Aspiring chartered financial analysts learn wealth management, wealth planning, portfolio management, asset allocation & valuation, investment analysis, asset management, and ethical standards.
Many CFA hopefuls serve as quantitative analysts, investment analysts, and research analysts during their program.
Thus, CFAs are outstanding in equity research, hedge funds, and risk management.
On the other hand, the MBA program focuses on business management.
In the MBA program, candidates learn international business, human resource management, operations management, investment banking, private equity, information technology, marketing, and finance.
The MBA degree is ideal for a corporate finance professional going into managerial roles.
MBA holders are distinguished in leadership, business communications, time management, and finance & investment.
However, a bachelor's degree is the minimum educational requirement for MBA and CFA programs.
The CFA Institute requires candidates to complete its approved program, pass the CFA exams, and have a minimum of four years of experience in investment-related activities.
Conversely, an MBA candidate needs 2-3 years of work experience, two letters of professional recommendation, and a catchy personal statement to gain admission into a business school.
A candidate must also pass the graduate management admission test (GMAT) to gain admission into top MBA business schools.
The GMAT assesses your aptitude in analytical writing, verbal reasoning, and mathematics.
Skills in CFA MBA Programs
You will gain different skills for participating in MBA CFA programs.
The MBA program helps investment professionals to nurture their management skills.
You'll learn how to manage human resources, coordinate operations, and market products.
However, the CFA strengthens a financial advisor's understanding of asset allocation, portfolio strategy, and investment analysis.
MBA in Finance vs CFA: Earning Potentials
CFA vs MBA salary is one of the most recurring topics in financial advisor comparison discourses.
It's advisable to have an overview of MBA CFA salary before venturing into the programs to know the possible reward to expect after your graduation.
According to the Bureau of Labor Statistics (BLS), the 2020 median salary of financial analysts was $83,660.
But according to Payscale.com, the average salary of CFAs per annum is $97,000.
The CFA payscale shows how valuable certification can be.
Also, if you want to take the CFA career path, you must be specific because your area of specialization determines how much you make.
For instance, investment analysts make an average of $80,008 per annum, while portfolio managers make $104,812 annually.
Thus, the CFA designation salary differs by department.
Chief investment officers earn the highest CFA certification salary with an annual average of $174,896.
Apart from the department, geographical location, expertise, and work experience affect earnings.
For example, the CFA level 1 salary isn't different from what financial analysts earn because the individual isn't yet certified.
Conversely, the 2020 annual average salary of MBA holders was $91,372.
Business schools' rankings also affect MBA graduates' earnings.
For example, while some schools reported a $170,000 base salary and bonuses for their alumni, others reported $53,000.
Hence, your choice of school also affects your earning potential.
Before putting in for an MBA program, check schools' rankings to know if attending your preferred school is worth it.
CFA and MBA Combination Salary
Some highly motivated finance professionals often earn MBA and CFA credentials.
Hence, our CFA vs MBA salary discussion will be incomplete without mentioning their earnings.
Recruiters are always willing to give mouth-watering offers to advisors with the combination of an MBA degree and a CFA certification.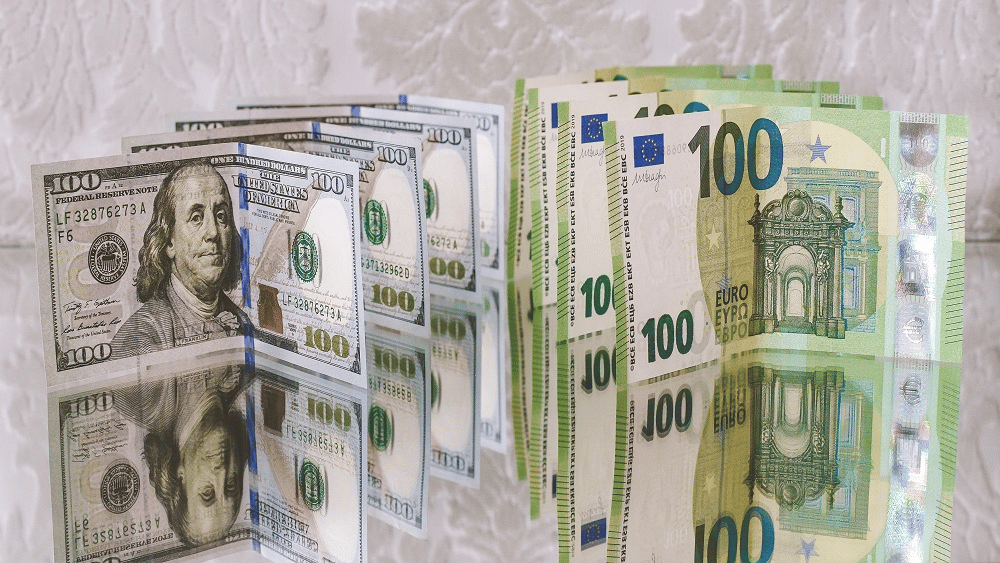 Those with the two credentials with 1-5 years of work experience earn an annual average of $87,200, while those with more than 10 years of experience have a median salary of $148,000 annually.
If you're one of those asking, "Is CFA better than MBA?" you can see that they're highly competitive salary-wise.
If you want to earn the CFA and MBA salary, you should acquire the two designations.
Some business schools cover the CFA syllabus in the MBA coursework, allowing participants to earn a degree and simultaneously prepare for the certification.
But the decision to either earn an MBA or CFA first lies with you and your end goal.
MBA in Finance vs CFA: Exam Structure and Pass Rate
After passing the stipulated examinations, you can only earn an MBA or CFA designation.
The CFA test is structured into three levels.
The CFA Level I exam contains 180 multiple choice questions, divided into two categories.
You're to answer the first 90 questions focusing on economics, professional standards, financial analysis & reporting, and quantitative methods within 135 minutes.
Candidates also have 135 minutes for the remaining 90 questions on alternative investments, portfolio management, derivatives, fixed income, equity, and corporate finance.
You might observe an optional break of 1 hour, and 30 minutes between the two sessions.
The CFA Level II exam is also divided into two halves, with each session lasting 132 minutes.
You also have an optional break in-between the sessions.
The Level III exam has multiple choice and essay-format questions.
The exam is divided into two segments, and each session lasts for 2 hours, 12 minutes.
A candidate must pass all the CFA exams before being certified.
On the other hand, the MBA exam is institution-based; no centralized organization coordinates it.
However, students take an exam at the end of each study year.
Hence, while CFA candidates take three exams before certification, MBA students sit 2 exams.
The pass rate for MBA I is 95% and 90% for MBA II.
The CFA is one of the most challenging certification tests.
It's called the "world's hardest exam."
For instance, the pass rate for Level I in November 2021 edition was 27%, Level II had 46%, and 39% for Level III.
Since 2010, CFA candidates have never had up to a 50% success rate in the CFA Level I exam.
Thus, if you're answering the question: "MBA or CFA, which is better?" from an exam difficulty perspective, it's MBA.
Students pass the MBA exams quickly.
Mode of Study of MBA vs CFA
With the statistics quoted above, you know that if you want to stand a chance of succeeding in the exams, you must study diligently.
The CFA is a rigorous program that adopts a self-study approach.
That is, the CFA adopts a flexible study approach, allowing candidates to learn at their pace.
You also use your most-preferred learning style.
However, if you're not disciplined, you may not be committed to your study time.
The Institute of Chartered Analysts suggests 300 hours of study for each exam level, but most candidates don't adhere to it, which is why they fail.
We may regard the CFA as a part-time program because you can still work while pursuing the certification.
You need a minimum of three years to complete the program.
But the MBA is a full-time program, requiring participants to commit two years to studies.
The mode of study is classroom lecture-based.
You must attend the stipulated number of lectures before taking the exam.
MBA candidates mostly resign from their work to concentrate on their studies.
CFA vs MBA: Examination Cost
Another crucial issue in the MBA in finance vs CFA discourse is the exam cost.
The examination cost for CFA and MBA are miles apart.
You need about $55,000 to $180,000 to earn an MBA designation.
It's very costly and might be challenging for you if you don't receive financial assistance from any quarter.
The MBA is worth the stress, resources, and money if you're financially buoyant.
It is the best way to transform your finance career because it overhauls your network.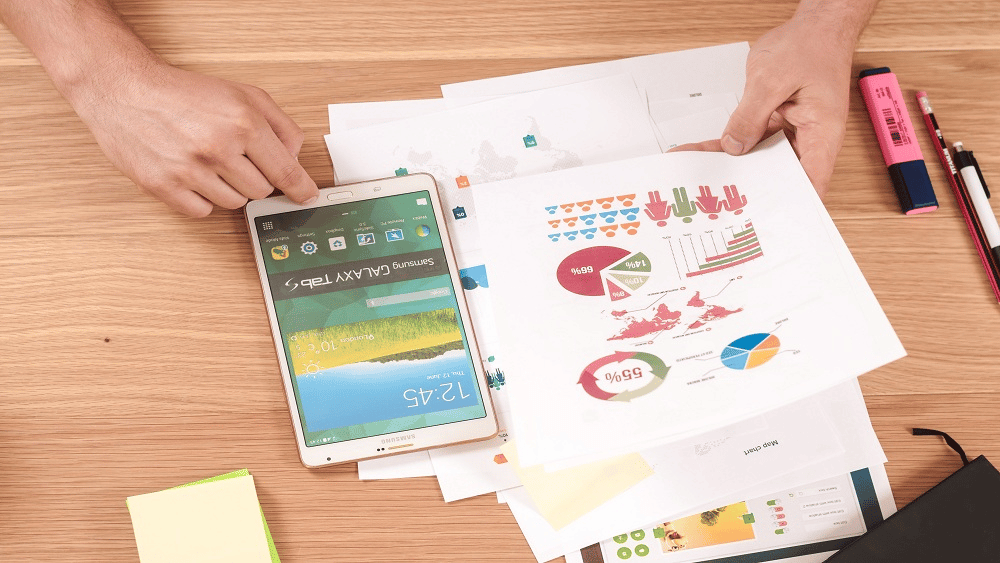 You'll also gain high-paying employment immediately after graduation.
You can recoup your investment within five months after graduation.
Conversely, the CFA exam is less costly.
You'll pay a one-time $450 registration fee and $50 for a calculator.
The exam registration fee for the three levels is between $2,100 and $3,000, depending on the time of registration.
The study material for each level ranges from $0 to $1,500.
Hence, the total fees and costs for the CFA test are between $2,600 and $8,000.
The cost has been one of the most vital valid points for CFA corporate finance in MBA in finance vs CFA debate.
An aspirant can quickly raise funds for the corporate finance CFA designation.
CFA or MBA: Which Way to Go?
It's time for you to make a decision!
Based on what you've read, which is better, CFA or MBA?
The answer will give you a clear perspective of the possible area of specialization.
However, when deciding on the designation to earn between the CFA and MBA, think backward and ask thought-provoking questions.
What is your motivating factor in your finance career?
What is your end goal, and which certification will make you realize it on time?
What knowledge or skills do you need to render more satisfactory services to clients?
If you want to be more proactive in portfolio building, the CFA is the right way to go, but if you want to deliver more detailed solutions to clients, an MBA might be the best fit.
You might not even need either.
For instance, if you want to delve into public accounting, the certified public accounting (CPA) designation is your best choice.
If you want to concentrate on risk management, you may also consider the financial risk manager (FRM) certification.
The FRM shows you're vast in risk management at different levels.
In all, don't allow money to be the primary deciding factor.
However, the best way to end the MBA finance vs CFA is by earning the two credentials.
Some experts have argued that aspirants should get their MBA first because they can perform most of the roles of a CFA with it, but we don't align with this advice.
The CFA business is a delicate role that needs a certified professional to handle.
In conclusion, the MBA and the CFA are essential to financial planning.
They're noteworthy designations that transform financial professionals.
You may not take full advantage of these designations if you view them from a comparative perspective.
They're unique certifications that allow you to gain mastery of different aspects of the industry.
For instance, you gain real-world expertise by participating in the CFA.
Earning the CFA also gives you access to global CFA societies and is sought-after by employers.
You gain career recognition and become more ethical.
The MBA also ensures your overall development rebranding and allows you to work with the best organizations.
Again, the best way out of the CFA vs MBA Finance dilemma is to consider earning both appellations.