Hello and welcome to another exciting and interesting article from Careers employer.
In today's comprehensive guide, we will do a deep dive into CFA programs.
After carefully reading this in-depth article, you will be clear on the best CFA courses available and how to get the CFA designation.
We will specifically look into the following:
Keep reading as we explore this important and exciting topic.
Let's get started!
Chartered Financial Analysts (CFAs) are highly skilled and trained investment professionals who offer a broad range of investment services.
CFAs typically work in banks, investment firms, universities, insurance companies, and pension funds.
The primary duties of CFAs include financial planning, investment management, credit analysis, relationship management, and financial advisory services.
Due to the specialized nature of their services, CFAs undergo rigorous post-graduate training in CFA training schools which prepare them for the CFA licensing exam.
Today we will examine some of the best CFA training schools, comparing their features and why you should settle for each.
The CFA program is a comprehensive three-part exam administered by the American CFA institute to aspiring investment management professionals.
This important certification exam is done online in over 400 testing centers worldwide.
CFA candidates are usually research analysts, finance, and investment professionals seeking to improve their skillset and grow in their careers.
The CFA professional designation instills vital skills and experience for candidates to thrive in the modern investment management profession.
After completing the comprehensive CFA exam, candidates can earn a CFA charter and acceptance into the CFA society after satisfying the CFA institute's experience requirements.
The CFA credential is one of the most highly sought professional credentials in the finance world due to its enormous benefits to holders.
CFA designation holders often hold senior positions in major companies and corporations.
Here is the typical CFA certification journey:
CFA application
CFA registration
Attaining the CFA degree
Earn the CFA charter
Induction into a CFA society
Let's discuss some of the best CFA courses in the USA that will adequately prepare you for CFA certification.
There are numerous CFA schools in the market.
But which is the best one for you with guaranteed results?
We will analyze some of the top CFA prep programs available for you.
Please note that there is no CFA ranking of courses, and you should choose what works for you.
Kaplan Schweser boasts over 30 years of experience producing top-class CFA study materials used by thousands of candidates.
The Kaplan Shweser prep course offers three intuitive CFA packages full of helpful study materials and training tools that help you cover the program curriculum faster and more effectively.
This course is best for people who need different learning options.
Main features
Full-length mock test papers
40+ hours of interactive video training
Five volumes of CFA training notes
A Quicksheet with the key terms, curriculum concepts, and formulas
A Question Bank with short quizzes and practice questions
An instructor link to contact tutors with follow up questions
Diagnostic course assessment to gauge your preparation level
Checkpoint exams to monitor progress
Study plan
Pass protection
Instructor Q&A paper
Workshop workbooks
Secret sauce
OnDemand review workshops
Self-study package
Diagnostic assessment
Five book summary
Four complete mock exam
Three checkpoint exam
Study plan
Instructor Q&A
Pass protection
Premium package
All features from the essential package
Pass protection
Five online workshop
55 hours of on-demand videos
Secret sauce
Premium Plus package
Everything from the premium package
Live online review
Live online classes
Individual products
Question bank
Practise exam
Secret sauce
On-demand class
Live online classes
Mock exams
The main difference between the Kaplan Shweser program and other CFA prep courses is the opportunity to buy individual products.
Let's look at the pros and cons of this training program:
Pros
Five-day free trial
Comprehensive, in-depth study guide
Customizable packages
Different study packages
Cons
No cash back option
Costlier than other training programs
2. The Princeton review CFA
The Princeton Review is a famous exam prep company known for its high-quality CFA and SAT prep courses.
With the Princeton Review, you have an option of two test packages; the ultimate and essential (self-study course)
The Princeton review is perfect for students who need self-study and online sessions.
Main features
CFA level I (1) course
50+ hours of interactive video training
1500+ practice questions
Two mock tests
900 slides of study notes
Formula summary
50 definition flashcards
1-year package access
100% money-back guarantee if you fail the exam
CFA level ii(2) course
60+ hours of interactive video tutorials
1300 study note slides
Vignette multiple-choice questions( 5+ hours)
Formula summary
Money-back guarantee
Two mock tests
Limitless Q&A sessions
Ultimate package
The ultimate package includes all the level 1 and level 2 training, including:
24 hours of live online training
Personal 1 on 1 Q&A session
Current CFA tips and tricks
Pros
Money-back guarantee (7 days)
Affordable
Highly qualified trainers
Pass guarantee
Cons
Lacks level iii(3) course
3. Bloomberg CFA Exam Prep
Bloomberg is a leading exam prep company that leverages machine learning to generate customized study journeys for each student.
Using Artificial Intelligence (AI) means receiving a personalized study plan that focuses on improving your weak areas and reducing your learning time.
Bloomberg is perfect for self-study learners and offers three study packages.
Main features
AI-inspired learning experience
10000+ practice questions
11+ complete mock practice tests
Private one on one tutoring
Ask a tutoring model
Easy to understand micro lessons
Essentials
20 "ask a tutor" questions
Seven full mock exams
Program and curriculum feature
Premium
Nine mock tests
80 "ask a tutor" questions
Program and curriculum feature
Ultimate
Limitless "ask a tutor" questions
Unlimited mock exams
Five personal tutoring sessions
Pros
Three training packages covering all CFA levels
Adaptive AI sessions
14-day free trial
Money-back guarantee
Private lessons
Cons
More expensive than other programs
Money-back guarantee is conditional
4. CFA institute learning ecosystem
The learning ecosystem is a free online learning program from the CFA institute that delivers a fun and personalized learning experience to students.
The comprehensive training program covers all three CFA exam levels and provides a definitive guide to CFA candidates globally.
The CFA institute learning ecosystem maintains a high standard in CFA training.
Main features
Practical study plans
CFA curriculum-based exam material
Practice questions
Mock tests
Key terms and formula flashcards
Interactive learning games
Discussion boards.
Pros
It's free
Different learning aids
Responsive digital portal
Cons
Lacks instructor support
You need to register for the CFA exam to access this training program
5. Wiley CFA program review
Wiley is a professional exam review company that creates precise and actionable CFA courses to help busy students get CFA certification faster using tried and tested study materials.
The Wiley CFA program offers four interactive and comprehensive training plans full of helpful and practical course material.
Main features
90+ video learning hours
2000+ practice questions
Two full-length mock exams
Students discussion forum
Software to track performance
25+ hours of video training (11th-hour review)
Highly trained teaching staff
Self-study course
Interactive classes
1000+ practice questions
90+ formula sheets
E-book guide
Two mock test
Mobile app
Gold course
90+ hours of video sessions
OnDemand virtual lessons
Downloadable flashcards
Online mentoring
Platinum package
All gold package features
Mock exam
Review study guide
25+ hour review course
11th-hour package
All platinum package features (purchase add-on separately).
Pros
Offline access to study materials
Access to the platform is non-expiry
14-day free trial
Active student community
Cons
No money-back guarantee
No instructor access
Fitch learning program offers holistic CFA training with excellent student support throughout the course.
As part of one of the leading credit rating agencies worldwide, the Filtch CFA training program features highly trained and motivated teaching staff with real-world CFA experience.
Main features
Online learning
24/7 student support services
Personalized one-on-one training
Three comprehensive formal mentoring sessions
5000+ practice questions
Mock exams
Video tutorials
Study plan
Slide with notes and tables
Self-study
Mobile app
Virtual classroom
16 online lessons
Four online review classes
Mobile app
Personalized study plans
Slides with notes and tables
Review class
Four live online classes
Three full mock tests
Quizzes and practice sessions
Pros
Money-back guarantee.
Excellent learners support
Interactive mobile app
Cons
Long study sessions (7 hours for each class)
Unresponsive website
Expensive
Apart from CFA prep courses, you can study at a CFA-affiliated University.
There are currently over 400 affiliated universities spread out in four countries worldwide.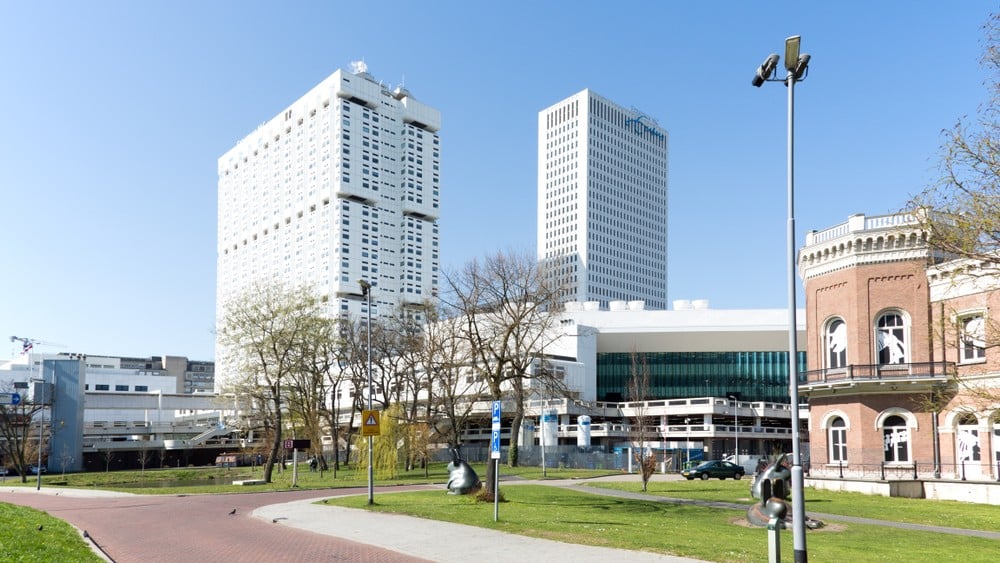 According to the CFA Institute, only universities that incorporate large portions of the CFA Program Candidate Body of Knowledge (CBOK) may join the University affiliation program.
CFA syllabus overview (course structure)
The CFA syllabus lays a strong foundation for CFA charter holders in the investment decision-making process of their professional careers.
To satisfy the CFA requirements, students need to properly understand the core curriculum of CPA, including investment analysis, asset management, and ethical standards.
CFA finance professionals then need to prove their understanding of the CPA curriculum by attaining the minimum pass rates in the CFA exam.
Here is a brief overview of the CFA core curriculum topics.
1. Ethical and professional standards
This topic focuses on a CFAs ethical responsibility while dispensing its professional duties.
The ethical and professional standards topic is critical in ensuring that CFA charter holders behave in a professional and dignified manner.
The topic carries a 10-20% weight across the three CPA exams.
This topic focuses on financial analysis, descriptive statistics, and probability theory in the investment industry.
Quantitative methods help a CFA make data-backed decisions with the least negative impact on the investor.
This exam's weight ranges between 8-12% across the three CFA tests.
The economics topic covers market structures, macroeconomic concepts, business cycles, and supply and demand concepts.
Economic training helps CFAs understand the market environment and how to make profitable investments.
The economics topic is weighted between 5-12% across the three CFA exam levels.
4. Financial statement analysis
This topic covers financial reporting procedures focusing on financial reporting disclosures standards and how to carry out a financial statement analysis.
The financial statement analysis weighs between 10 -17% across levels 1 and 2 of the CFA exam.
5. Corporate finance/corporate issuers
This topic focuses on corporate governance, providing an in-depth introduction, overview, and framework on this matter.
The topic also covers stakeholder management and the environmental and social impacts of investing.
This topic weighs between 10-12% in levels 1 and 2 of the CFA exam.
This topic focuses on using equity valuation models on industries, equity securities, and companies.
Additionally, the topic will look into the characteristics of indexes, security markets, and equity investments
Across three exam levels, the topic carries a weight of between 10-15%.
The fixed income topic will cover:
Principles of credit analysis
Asset security
Credit analysis
Yield calculation
Fixed-income description
Bond returns
Fixed income is weighted between 10-20% across the three exam levels.
The topic on derivatives will focus on arbitrage, valuation concepts, the derivative market, and the basic understanding of the derivative concept.
This topic carries a 5-10% weight across all three exam levels.
9. Alternative investments
Alternative investments explore hedge funds, real estate, private equity, infrastructure, and commodities.
The topics weight is between 5-10% across all the CFA exams.
10. Portfolio management and wealth planning
This topic will cover everything to do with portfolio and risk management, including return and risk management, capital asset pricing, portfolio planning, and wealth management.
The topic carries between 5-40% weight across all levels of the CFA exam.
Let's switch gears and consider what to look out for in a CFA training program.
Getting a CFA certification is an often long and challenging process due to the stringent certification requirements from the CFA Institute.
To increase your chances of passing the CFA exam, enroll in a CFA college.
Qualities of an excellent CFA prep course
Numerous CFA training institutions offer a broad range of services to help potential CFAs ace the certification exam.
Here are the top factors to consider before making your final choice:
The class size is an essential consideration for any learner, especially when tackling a challenging course like CFA.
Large class size may cause you not to actively participate in the lesson due to fear or intimidation, affecting your performance in the final exam.
Consider enrolling in a midsize class that will allow you to grow a relationship with your classmates and lecturers.
Is your lecturer a certified CFA charter holder with real-world CFA experience?
If not, you should reconsider your choice of the training institution.
A lecturer who is a charter holder will be better placed to explain how to pass the CFA certification exam compared to one who isn't.
Being a material expert in certain CFA fields will allow your lecturer to explain complex concepts using common real-world examples.
3. A practical study plan
The CFA course material is quite extensive and requires a lot of time to cover.
A prep school without a properly organized study plan will rush students, fail to cover the entire syllabus, or entirely skip portions of the CFA curriculum.
Check out the study plans of the different prep schools and confirm if they have allocated enough time for group discussion, mock exams, homework, and other class exercises.
A good CFA program will ideally adopt the CFA institute's study plan or develop one that factors the CFA course size and student requirements.
The CFA exam tests topics from different finance and investments that no single lecturer can master.
To give their students the best teaching assistance possible, a good CFA training school should have different lecturers who are material experts in different fields.
Having different lecturers also allows students to experience different teaching styles and, methods which is always a good thing when learning something new.
What is the school's average CFA pass rate?
Is it registered by the government and licensed to offer training services?
What is the school's relationship with other CFA training institutions?
Does the school feature in the approved CFA course providers list from the CFA website?
All these questions are essential in determining the suitability of a CFA training institution.
Gaining enrollment into the CFA program and earning the CFA license is every investment professional's dream.
Not only does the CFA pathway open better career opportunities, but the professional development you gain from the CFA designation makes you more effective and productive.
We hope that our well-researched writeup will act as a definitive guide on how to get a CFA.
Please keep scrolling for detailed answers to some of the Frequently Asked Questions from our readers.
Good luck on your CFA chartership journey.