Hey Everyone!
Welcome to Career Employer, the ultimate destination for career-related information.
This guide is dedicated to providing you with information on the possible career paths for professionals holding or intending to obtain a CFA Designation.
After reading this guide, you will be better informed about the various CFA careers prospect, which will be impactful when you plan out the path you would like your career to take.
In this guide, we will cover:
Let's dive straight in!
Value of the CFA Designation
With the CFA exam being amongst some of the hardest to pass, you might be wondering if it's even worth becoming a CFA Charterholder.
Firstly, obtaining a CFA Designation adds to your credibility, making you more employable in various sectors of the Financial Industry.
Furthermore, as analyzed by the CFA Institute, the CFA Designation is valued for multiple roles, including Portfolio Management, Private Wealth, and Consulting, to mention a few, and is valued by organizations such as Morgan Stanley Wealth and PriceWaterhouseCoopers.
Additionally, with the CFA Institute membership growth in the United States, companies are increasingly becoming aware of hiring CFA Charterholders.
Apart from being valued by employers, some CFA professionals claim that going through the training to become a CFA Charterholder broadens your finance knowledge and widens your overall view of the industry.
However, suppose this isn't enough to convince you about the value of the CFA Designation: you can further analyze the value of the CFA Designation by analyzing the salary of CFA Charterholders against Finance professionals without CFAs through your local analyst society.
With that being said, let's look at the common CFA professions and their functions.
Common CFA Careers options and their job functions
With CFA professions highly associated with investment management, obtaining a Chartered Financial Analyst (CFA) Designation may open doors to various CFA careers in the investment industry.
These careers are highly stimulating because they require constant interaction with ever-changing economies.
Due to this, you'd barely encounter a dull moment in your CFA profession.
That being said, let's explore some of these CFA professions and job functions.
Portfolio Management involves the process of managing a group of investments to meet the overall financial goal of an organization or client.
A Portfolio manager will weigh risks and capitalize on strengths to maximize investment output to reach ultimate financial goals.
This specific career path calls for individuals interested in developing investment strategies, maneuvering risk, and remaining decisive under shaky economies.
A Research Analyst, also known as a Rating Analyst, Security Analyst, or simply Analyst, investigates assets or securities within an organization or for clients and compiles the investigation in the form of a report.
The job functions of a Research Analyst include investigating, analyzing, and revising facts, with the role being best suited to someone who enjoys research and is detail-oriented.
Research is a job function that can be pursued after a bachelor's degree (in some cases a master's as well) and a CFA designation, as many entry-level positions are available.
Investment consultants help their clients and organizations reach investment goals by providing advice, products, and planning.
A consultant's job function includes reviewing a client or organization's financial standing and developing investment strategies.
Furthermore, they are responsible for creating and maintaining investment portfolios.
Consulting is one of the most common career pathways for CFAs to assume, with about 10% of CFA Charterholders occupying jobs in the Consulting profession.
Risk Analysis and Risk Management
Businesses hire Risk Managers or Risk Analysts to primarily identify any potential risk to the company and come up with plans to mitigate the risk.
Your day-to-day functions as a Risk Manager would include interpreting risk data, calculating the possible extent of damage, finding solutions, and compiling reports.
According to research conducted by the CFA Institute Program, CFA Charterholders occupying a position in Risk Management moved up to 7% from 5% in 2014.
Another typical CFA job is an Investment Strategist.
An Investment Strategist is a professional responsible for assessing financial indicators to advise investors on the best course of trading, asset allocation, and other investment activities.
Although not quite the profession of choice for CFAs compared to the other jobs mentioned above, it still accounts for 3% of the top positions of CFA Charterholders.
Financial Analysts or Investment Analysts are similar to Research Analysts in that their work involves researching to develop suitable investment strategies for their organizations or clients.
A Financial Analysts' day-to-day roles include compiling data and identifying opportunities to capitalize on investments.
In addition, Financial analysts evaluate financial decisions and develop possible outcomes.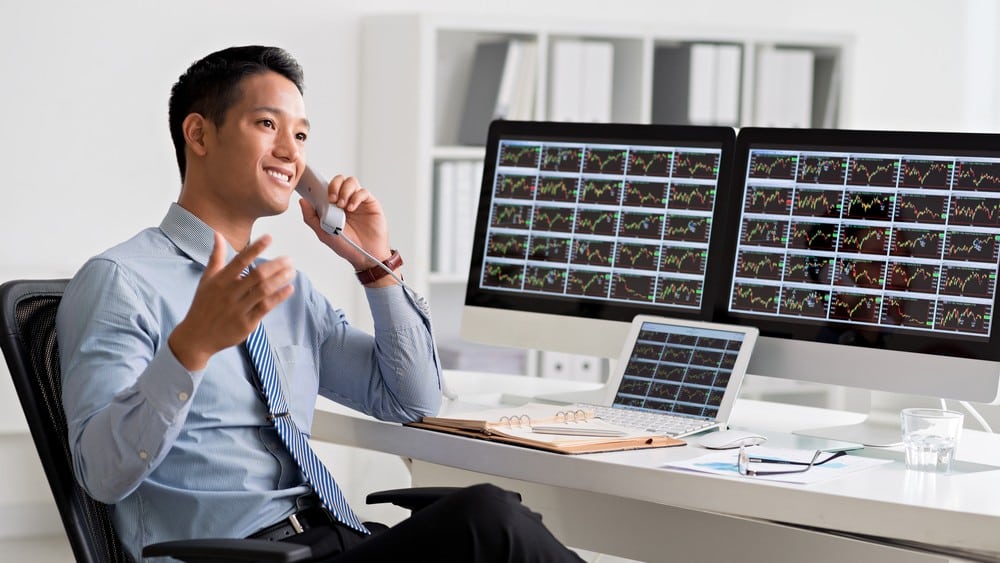 According to the CFA Institutes Program Candidate Survey, 5% of CFA Charterholders become corporate Financial Analysts.
In addition to all the other professions mentioned in this section, other job functions that a CFA Charterholder may pursue are Credit analysis and valuation, Chief Investment Officer (which would be a role you're going after when you've advanced in your career), and Data Science.
Furthermore, Sales and Trading, Capital Markets, Wealth Management, Capital Management, and Investment Banking are other possible job functions.
Other job opportunities for CFAs to explore
In the last section, we broke down the typical jobs that CFA Charterholders take up, as per data provided by the CFA Institute.
This section explores some of the careers CFA Charterholders have expressed interest in and their qualifications enable them to pursue.
Included in the long list of possible CFA jobs are careers in Corporate Finance (CF).
Careers in CF include Corporate Development, Financial planning and analysis, and Investor Relations, to mention a few.
With the skills attained from a CFA Designation also being transferable to CF, it's probably one of the reasons why as many as 31% of CFA candidates are interested in taking up careers in CF.
Buy-side Analysts are responsible for providing advice regarding investment profitability, and they commonly work for institutional investors like mutual, pension, and hedge funds.
Due to the nature of a Buy-side Analyst's job, they can control their salary depending on how many profitable investment recommendations they can make.
It's for this exact reason (that there's no fixed income) that the job is attractive to many financial professionals, and as analyzed by 300 Hours, why 32% of CFA candidates intend to work in the career.
Private Equity is another Chartered Financial Analyst career path that, according to 300 hours, 33% of CFA Candidates are willing to explore.
In fact, as per E Financials, many Private Equity firms have, from as recent as 2019, joined the list of sectors keen on hiring CFA Charterholders.
These firms include Carlyle Group, Blackstone, KKR, and Apollo Global Management, with the four firms all making the top 10 CFA Charterholder employers in the same year.
Now that you understand the common careers that CFA Charterholders get into and the potential jobs that their skills and knowledge may also allow them to have a foot in the door, let's check out the most significant sectors hiring CFA Charterholders at the moment.
Common Sectors Among CFA Charterholders
A crucial aspect of defining your career path as a CFA Charterholder is to analyze the hiring trends of financial sectors that show a positive track record of hiring CFA Charterholders and those that don't.
When you know these factors, you are more likely to find jobs at the right places, and perhaps even faster than you would if you applied to jobs without any direction.
With that in mind, here's a look at the common financial sectors that Chartered Financial Analysts are likely to get hired.
If you've managed to pick up a prominent trend within the professions most common to CFA Charterholders, you might have already uncovered that many CFAs find jobs in the investment banking sector.
Large investment banks such as Goldman Sachs, JP Morgan Chase, and Bank of America Merrill Lynch were amongst the top investment banks to hire CFA Charterholders in 2019.
Many prestigious Investment banks in the USA have committed to hiring CFAs.
Still, regardless of this commitment and noteworthy progress, Asset Management might be the sector that employs the most CFA Charterholders.
Based on research conducted by eFinancial careers, Asset Managers, PIMCO, and Blackrock
had more than 22% of their employees list CFA as part of their credentials on their CVs.
While these companies are smaller financial firms that will not compete with the hiring capacity of firms such as JP Morgan Chase, their percentage of CFA Charterholders shows that they give higher value to CFA Charterholders.
Private Wealth Management
Certified Financial Analyst skills are transferable to the Private Wealth Management industry; hence the sector accounts for many CFA Charterholders.
Based on a 2019 study reviewing the sectors that CFAs worked in, about 13% noted that they had worked for the private Wealth Management Industry.
Other common sectors in which CFA Charterholders are hired are the Commercial Banking sector and the Insurance sector.
However, the exact figures which can depict the extent have not been recorded.
CFA Candidates who know a lot about the different jobs available to them and know the sectors that commonly hire CFA Charterholders will likely do better when it comes to their job search and landing a job.
Furthermore, employees prefer candidates that demonstrate knowledge about the careers they are applying to and who seem well aware of the direction they would like their careers to take.
Hence, we hope that with this CFA career guide, you'll be able to gain more insight into your CFA career direction and land your next job with ease.
Good luck!