Hi, welcome to a thrilling session on CFA vs Series 7.
You'll learn the differences between the CFA and Series 7 in cost, job profile, eligibility, and earnings.
Specifically, we'll shed light on the following:
Relax as we highlight the differences between these two designations!
Overview of CFA Certification and Series 7 License
The primary difference between the CFA and Series 7 is that while the former is a certification, the latter is a license.
"CFA" means chartered financial analyst, a certification issued by the CFA Institute, USA.
The CFA charter is synonymous with excellence in financial analysis and investment management.
The Institute expertly designs the certification program to make candidates acquire specialized knowledge in financial advisory, portfolio management, and investment banking, among others.
The chartered financial analyst charter is one of the most revered certifications in the finance industry.
Ironically, it is one of the most challenging certification exams in the industry.
CFA charterholders are highly revered and distinguished.
Here's a detailed article on the CFA certification.
What is a Series 7 License?
Series 7 license is issued by the financial industry regulatory authority (FINRA).
The licensing program aims to sharpen the skills of professionals trading in financial products on modern-day business tactics.
The scope of the Series 7 licensing exam is more limited than the CFA program.
A FINRA-member firm must sponsor you before taking the Series 7 exam.
Apart from the Series 7 exam, a candidate must also take the Securities Industry Essentials (SIE) exam before licensing.
However, it's quicker to earn the Series 7 brokers license than the CFA charter because it symbolizes advanced knowledge in the industry.
Job Profiles for Series 7 and CFA
Series 7 license holders are commonly referred to as financial planners, registered client associates, financial advisors, and registered client service associates.
On the other hand, CFA charterholders are professionally addressed as financial consultants, strategic analysts, investment analysts, research analysts, wealth managers, and portfolio managers.
Salary Potential for CFA Charterholders and Series 7 Stockbrokers
The national average salary of Series 7 registered representatives is $65,000.
However, the earnings differ by job title.
For instance, financial advisors make an average of $60,450 per annum, while registered client service associates make $55,699 annually.
Certified financial planners earn a median salary of $70,754 annually, while compliance officers make $75,936 per annum.
Conversely, the national average salary of charterholders is $97,000.
The specific type of financial services a charter holder renders affects their earnings.
For example, financial analysts earn an average of $66,464 annually, senior financial analysts earn $84,869, and portfolio managers earn $104,812 per year.
Environment, expertise, and organizational structure also affect earnings.
Requirements for CFA Program and Series 7 Exam
When you desire to earn a certification or license, you must ask the "how" question.
To become a CFA charter holder, you must have a bachelor's degree or be a final-year student in a recognized university.
Also, people with 4,000 hours of combined work and educational experience can participate in the CFA program.
It is unlike the CPA program which doesn't count internship, educational, and non-professional experience as work experience.
Allowing candidates to merge educational and professional experiences is the only known CFA exemption to its requirements.
Then, register for CFA Level I, II, & III exams and pass them.
Pay a $275 membership fee to join the CFA Institute.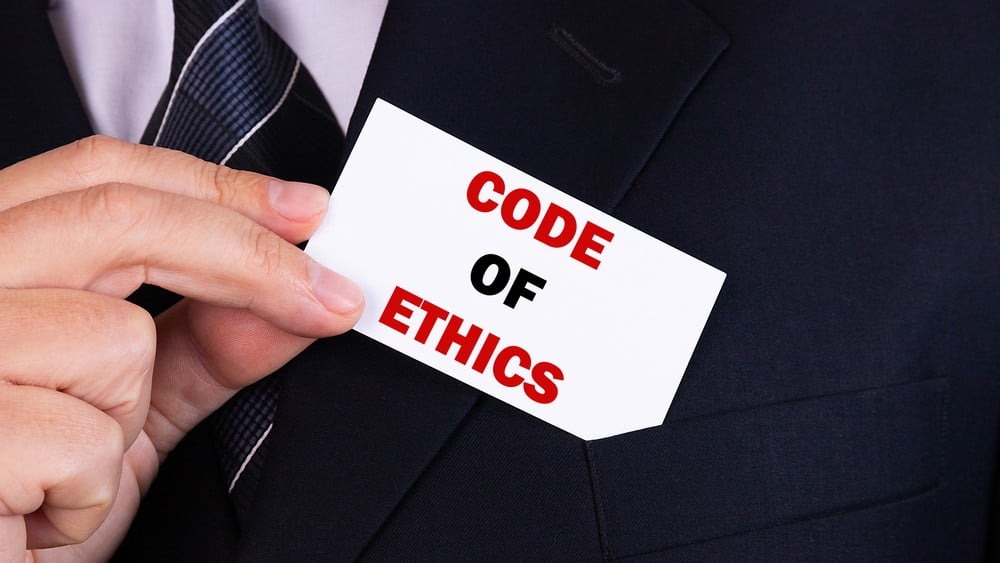 You must also agree to the codes of ethics of the Institute.
Submit evidence of 4 years of full-time experience in investment-related product creation or investment decision-making.
You can garner work experience before, during, or after the CFA exams.
On the other hand, to earn the Series 7 license, you don't need a bachelor's degree or work experience to sit the SIE exam.
However, many candidates for the Series 7 license have either earned their degree or are in the last phase of their college education.
But a candidate must be registered for the licensing program by a FINRA member firm.
Before securing their sponsorship, you should have worked for a firm for at least four months.
The FINRA member firm will file Form U4 to register you for the SIE examination.
Then, register for and sit the FINRA Series 7 license exam.
Also, you need not have a college degree or work experience before taking the FINRA exams.
Understanding the scope and contents of these programs will enhance your preparations.
The CFA syllabus specializes in equity investments, derivatives, fixed income, alternative investments, financial reporting & analysis, economics, and corporate finance.
The curriculum also entails portfolio management, ethics & professional standards, investment banking, and quantitative methods.
Conversely, the curriculum of Series 7 focuses on the following areas: retirement planning, taxation, risk management, interactions with clients, equity & debt instruments, options, valuation, and packaged securities.
The stockbroker license Series 7 exam has 125 multiple-choice questions to be answered in 225 minutes.
You're to pick the correct answer from four answer choices.
The scope of questions includes:
9 questions on seeking business for brokers from potential and existing customers
11 questions on account opening, evaluating financial profiles, and investment intents
91 questions on the provision of information on investment options, maintenance of records, asset transfers, and recommendations
14 questions on obtaining and verification of customer transactions
Candidates must answer 72% of the questions correctly to pass the exam.
That is, you must correctly attempt 90 out of the 125 questions to earn the Series Seven license.
The SIE test contains 75 multiple-choice questions to be answered in 105 minutes.
You must record a 70% success rate in this exam.
Conversely, CFA Levels I to III exams are progressively structured; they become more challenging as you climb up the ladder.
CFA Level I has 180 multiple-choice questions to be answered in 264 minutes.
The second sequential exam contains vignettes and 88 multiple choice questions, while Level III has a combination of multiple choices and constructed responses.
Levels II and III also last for 4 hours, 24 minutes, with an optional break in between.
Payment of the appropriate fees is an essential part of exam preparations.
Series 7 exam price is $245, but a FINRA-member firm must also sponsor you.
On the other hand, CFA hopefuls pay $450 as a one-time enrollment fee.
Then, each exam level costs between $700 and $1,000.
Early birds pay $700 for each level, while the standard registration fee is $1,000.
Thus, exam fees for the CFA designation range from $2,550 to $3,450.
The figures show that the CFA is costlier than Series 7 securities.
The differences in cost may be unconnected to the enormous scope of the CFA program.
Pass Rates: Series 7 CFA Difficulty Levels
The Series 7 exams are relatively challenging.
Although FINRA doesn't release official pass rates for its exams, the Series 7 pass rate is pegged at 65% by stakeholders.
Conversely, the CFA exams are highly challenging with discouraging pass rates.
In the last decade, the pass level of CFA Level I is 36%-43% and 39%-47% for Level II.
CFA Level III has 46%-56%.
Many candidates don't pass the CFA exams on their first attempt.
How to Prepare for CFA and FINRA Series 7 Exams
The two exams require extensive preparations if you want to pass them.
You shouldn't walk into the Prometric testing center and hope to pass the exams based on your background knowledge.
Study early and use the appropriate study materials.
The CFA Institute projects at least 300 hours of study for each CFA exam level.
Use the Institute's Learning Outcome Statements (LOS) as a study guide because it highlights exam questions' areas.
Join results-oriented exam study classes and immerse yourself in practice exams.
Get acquainted with the exam structure to be mentally prepared.
On the other hand, you need about 80-100 hours of study for the FINRA Series 7 exam if you have a background in finance.
However, if you're new to the field, you need 150 study hours before taking the exam.
The exam questions are practical and related to the responsibilities of a representative.
Make a study plan and focus on learning concepts.
Study with practice questions to know your strengths and weaknesses and take practice exams to know the exam structure.
As you can see from the figures above, the pass level of the CFA exams is particularly low; the only way to stay above failure is the commitment to studies before the exams.
Duration of CFA and Series 7 Courses
A candidate needs 80 to 150 hours to study the Series 7 curriculum.
Many candidates master the syllabus within one month and schedule their exams immediately.
But if you fail the exam on your first try, you'll wait for 30 days before a re-sit.
However, it takes candidates who pass each exam level on the first try 3 to 4 years to complete the CFA program.
Many candidates spend 5 to 7 years before earning the CFA designation.
Again, the differences in duration between stock broker Series 7 and CFA show how demanding it is to earn the latter.
Exam Dates for CFA Series 7
The CFA Level 1 exam takes place four times annually, Level 2 is done thrice, and Level 3 is done twice.
For 2022 editions, the CFA Institute has fixed February 15 to 21, May 17 to 23, and August 23 to 29 for CFA Level 1.
The Institute is yet to announce the date for the November edition.
The CFA Level II exam is billed for February 22 to 26 and August 30 to September 03, with the November date still unknown.
Level III exam comes up on May 24 to 26 and August 30 to September 06.
Conversely, there are no fixed dates for the Series 7 licensing exam.
You may schedule your exam on a weekday within four months of enrollment.
CFA vs Series 7: Points to Note
As we've noted in different instances, broker license Series 7 and CFA charter are not competing.
Series 7 is a mere license to practice, while CFA is a certification endorsing your skills in some aspects of financial services.
But both designations are worth the time and effort.
The CFA designation affirms your ability to perform complex roles in investment research, portfolio management, financial analysis, and investment banking.
It enhances your career through numerous global opportunities.
It also increases your credibility and makes you irresistible to prospective recruiters.
CFA charter also increases your earnings and gives you freedom of responsibility.
Benefits of Acquiring Series 7
It's the prerequisite to working as a general securities representative.
Without this license, you can't trade in security products such as mutual funds, bonds, and stocks.
However, this license doesn't add additional scope to your responsibilities.
Instead of racking your brain on which one to pursue, you can decide to earn the two to give you a broader scope of service and increase your career opportunities.
There's no basis for comparing the CFA to Series 7 since they don't project the same view or similar values.
The CFA is one of the most-demanding certification programs, signifying industrial excellence.
Series 7 empowers you to sell and buy securities for a self-regulatory firm.
The CFA charter is ideal for you if you intend to showcase your specialized skills and advance your career.
On the other hand, Series 7 ensures you earn a license to trade securities and investment products.
Thus, while CFA changes your status and increases your credibility, Series 7 gives you the legal backing to perform your roles.
If you have no interest in buying and selling securities products, you don't need the Series 7 license.
However, anyone desiring growth and respect in the finance industry should earn CFA!