Hi everyone, welcome to yet another informative article; we'll attempt to answer the question: what is CFA?
This article will give you insights into what the CFA charter is about, what the designation holders do, their top skills, and what the future looks like for these investment professionals.
To be more precise, we'll talk about:
Let's get started right away!
The chartered financial analysts (CFA) charter is a globally recognized credential administered by the CFA Institute.
The CFA Institute asserts that the credential is the most respected in the investment management world.
As the gold standard in the investment industry, this professional designation is recognized by universities and regulators in at least 30 countries.
CFA charter is awarded to investment professionals who've met the experience and education requirements, completed the CFA Program, and passed the three levels of the CFA exam.
To be eligible for Level I, CFA candidates must have a bachelor's degree or be in the final year of their degree program.
Financial professionals can also qualify if they have four years of full-time work experience or a total of four years of professional work experience and university education.
The CFA program equips candidates with knowledge of the fundamentals of financial analysis and investment management.
The CFA Level I program covers ten topic areas, including portfolio management, asset valuation and analysis, wealth management, ethical and professional standards, financial statement analysis, and alternative investments, among others.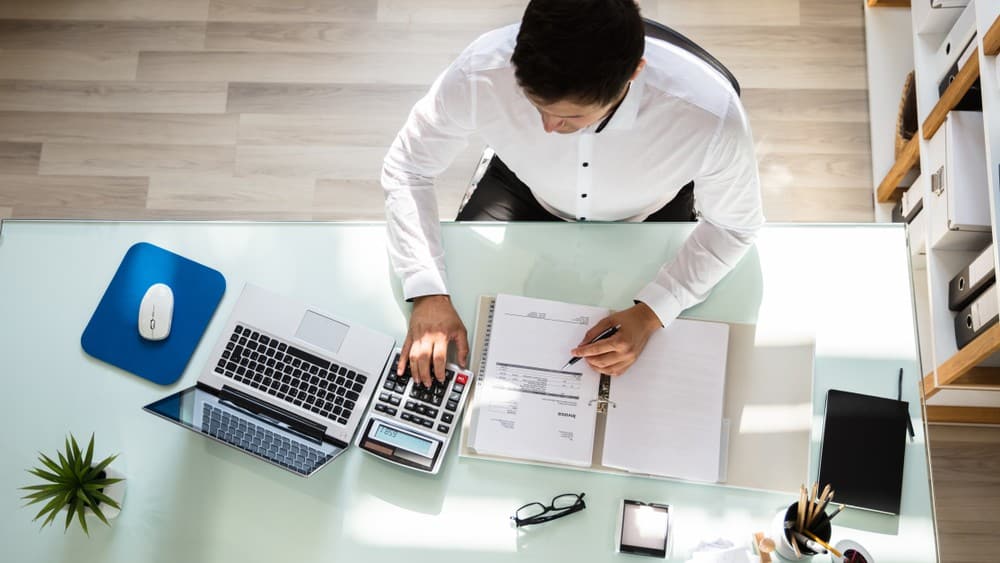 The Level II exam digs deep into financial topics, while the Level III exam is more into wealth planning and portfolio management.
All the levels of the CFA exam have different eligibility requirements, registration fees, and pass rates.
The bottom line?
Once a CFA candidate meets all the requirements and passes all the levels of the CFA exam, they earn the CFA charter.
CFA charter holders have their names and contacts listed in the CFA Institute members' directory, where any corporation or organization can access the information and contact them directly.
This designation opens up job opportunities in investment management, corporate finance, and investment banking.
It also sets one apart from their peers and increases one's earning potential.
Besides, CFA society members connect with a huge pool of charter holders in their locality, expanding their network.
Chartered financial analysts have a wide range of responsibilities.
Here are the top five roles:
A CFA's main job is to guide companies in making sound investment choices.
They determine the right companies to invest in.
Hence, they must research and collect relevant data from companies and government websites to aid in decision-making.
Their focus is on companies with the potential to grow and those with sound financial standing.
Chartered financial analysts research a company's past and present performance, transactional reports, historical financial statements, and the products and services they sell to determine if it's a good investment opportunity.
They also research industry performance and business and economic trends to further aid in making investment decisions.
Investment Advice and Tracking
Since their job revolves around investment analysis and management, they not only research companies' performance but also track the performance over time.
They also track the performance of investments like stocks, analyze the data and present it to clients.
From the analysis, they guide clients on strategies to maximize profit.
CFA charter holders help investors and businesses understand what the future looks like.
They analyze historical data and current statistics to identify patterns.
Basing their analysis of the patterns, they create assumptions about future trends and give projections.
CFAs prepare and analyze financial reports.
They also analyze investment options.
They go further and interpret this information and give recommendations on whether individual or collective investment is the best option.
When working with investors, they'll recommend when to buy, sell or hold stock.
If they are dealing with businesses, their recommendations may focus on exploring new markets, operational efficiency, cost reduction techniques, or strategies to pay a company's debt.
In every analysis report, there are accompanying recommendations on the way forward.
While their job mainly involves sitting behind a desk while using a wide range of investment tools, they also step out and meet with investors or company representatives.
They sometimes meet with investors to explain the logic behind their recommendations or give advice.
CFAs may also meet with business owners or company representatives to get more information about their business, like the products they sell, how the business operates, and the investment opportunities they are hoping to venture into.
Chartered Financial Analyst Industry and Job Opportunities
Chartered financial analysts work in a wide range of industries.
Many of them are employed by investment banks and mutual fund firms.
Other employers include investment firms, consultancy, private wealth, financial advisor firms, insurance companies, investment management, corporate mergers and acquisitions, securities research analysis, and hedge fund management.
According to eFinancialCareers, the top CFA employers include asset management employing 12%, investment banking employing 9%, and equities hiring 7%.
We also have private equity employing 6%, risk management at 6%, corporate banking at 5%, the capital market at 4%, and wealth management at 4%.
The employers that hire the least number of CFA include Derivatives at 3%, Trading at 2%, and finally quantitative analytics at 2%.
CFA charter holders are typically employed in some of the largest investment management institutions, such as JP Morgan, UBS Group, Morgan Stanley, Goldman Sachs, Pimco, Vanguard, and Blackrock, just to mention a few.
Popular positions among CFA charter holders in these companies include portfolio managers, research analysts, chief-level executives, fixed-income portfolio managers, consultants, risk managers, corporate financial analysts, financial advisors, equity portfolio managers, and relationship managers.
Earning the CFA designation opens up job opportunities in diverse areas.
CFAs work in highly competitive fields and majorly focus on investment analysis and finance.
Top Skills for CFA Charter Holders
There's more to a CFA career than excelling in the CFA exam.
To succeed in this career path, one must have several soft and technical skills.
And so, here are the top skills that make CFAs stand out.
Investment analysts have the following soft skills:
Communication and interpersonal skills: As with any profession, communication tops the list.
Financial analysts communicate with clients, investors, stockbrokers, and fellow analysts.
Therefore, proficiency in written and oral skills is paramount.
Excellent communication skills enable CFAs to explain complex financial jargon in simple terms, interpret financial reports, justify recommendations, and defend their investment decisions.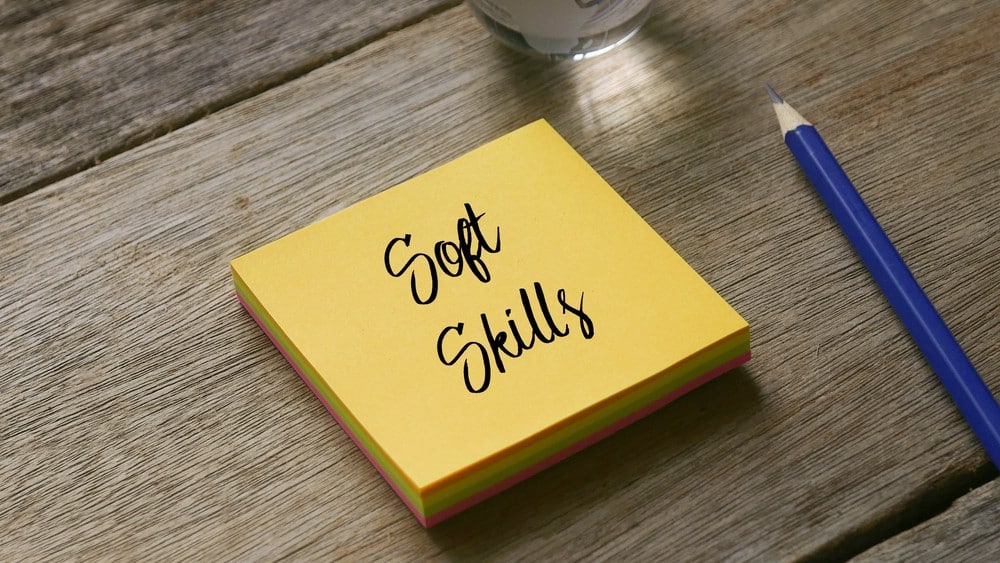 Effectively communicating with clients also comes with active listening skills, where analysts pay attention when others speak, pick non-verbal cues and respond appropriately.
More than that, interpersonal skill is the key to building rapport with investors, clients, and stakeholders.
Problem-solving and critical thinking skills: the ability to identify problems and come up with a viable solution is key to investment management.
When faced with complex problems, CFAs analyze the issue at hand, evaluate possible solutions, and develop options to address the problem.
Problem-solving requires critical thinking.
Therefore, it goes without saying that CFAs are logical thinkers.
Before arriving at a solution, they analyze the pros and cons and possible alternative solutions with better outcomes.
Attention to detail: Financial analysts base their decisions on data.
A slight error can cause investors or clients millions of dollars.
Thus, paying attention to even the smallest of details is crucial.
Attention to detail is the key to making sound decisions concerning investment opportunities.
Analytical skill: The ability to break down, analyze and deduce meaning from complex information is what sets CFAs apart.
As critical thinkers, chartered financial analysts apply logical reasoning in conceptualizing simple and complex problems.
Analytical skill allows these financial professionals to make rational decisions.
The technical skills include:
Excel: At the core of financial analyst duties is transforming data into meaningful information.
And that's why knowledge of excel tops the list of technical skills.
Knowledge of excel shortcuts increases efficiency.
CFAs can process large amounts of data and transform the information into easy-to-understand graphs for decision-making.
Math skills: Math is instrumental in finance.
CFAs use math to make sense of data, solve financial problems, get accurate results, record and manage business operations and estimate the value of financial securities, etcetera.
Accounting software knowledge: Employers expect CFA candidates to have up-to-date knowledge of accounting software.
Investment tools make it easier to record and process data.
They generate reports and visually represent data, making it easy to understand.
Accounting software allows chartered financial analysts to save on time, work fast and minimize the chances of errors.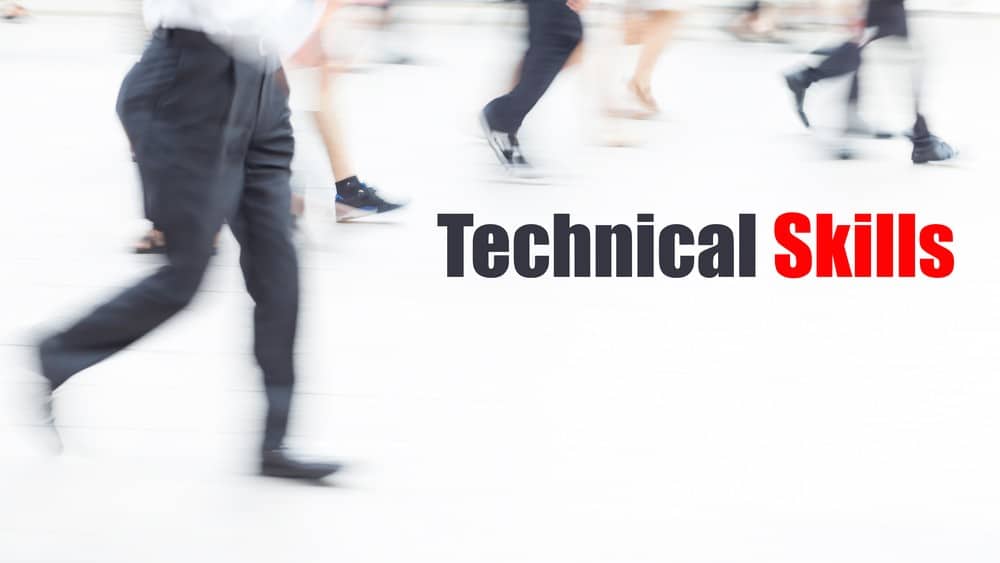 Accounting skills: Since this is a finance-based career, accounting skills are a must-have.
Analysts must be able to develop and interpret financial documents.
CFAs have in-depth knowledge of accounting principles, techniques, and processes.
The CFA program equips the designation holders with cost analysis, forecasting and reconciliation skills to better manage their day-to-day duties.
Financial modeling: CFAs are adept at financial modeling, as it's crucial in guiding businesses in allocating funds appropriately.
Using different financial models, CFAs analyze financial documents and give an overview of a business's financial performance.
From the financial model, they can predict the business's future performance.
Corporate finance knowledge: With knowledge of corporate finance, CFAs guide companies through short-term and long-term financial planning strategies to help increase shareholder value.
Other key technical skills include corporate valuation, technical analysis, and mergers and acquisition analysis.
Job Satisfaction and Outlook for CFA Designation
According to BLS, job opportunities for financial analysts are expected to increase by 6% between 2020 and 2030.
The bureau projects 41,000 opportunities annually over this period.
According to CareerExplorer.com, financial analyst job satisfaction is at 2.7 stars out of 5 stars.
They ranked among the bottom 11% of occupations with low job satisfaction levels.
The satisfaction survey measured participants' responses in four dimensions: salary, meaning, personality fit, work environment, and skill utilization.
The U.S. News reveals that the opportunities for advancement, that is, high salaries and better opportunities, are high for CFAs.
However, the job has high-stress levels and a rigid schedule that makes work-life balance almost impossible to achieve.
CFA charter is a highly converted certification in the finance industry.
The eligibility requirements are strict, the program is vigorous, and the exam thorough.
But once earned, CFAs become experts in investment analysis.
Their job revolves around using data to help companies make informed choices in investment opportunities.
The career outlook for chartered financial analysts is impressive.
Thus, investment professionals considering taking their careers to the next level should consider the CFA designation.
CPA Accounting Institute for Success
CPA Accounting Institute for Success