Hello everyone, today we'll talk about CFA jobs.
In this article, we hope to answer your concern about the jobs available for CFA charter-holders.
We'll cover everything from the jobs available for CFAs to the sectors they work with their employers.
Specifically, we'll talk about:
Let's get started!
Most Popular Jobs for CFA Charterholders
Earning the CFA certification is not a small fit.
The charter-holders sacrifice time and money amidst their tight work schedule to study and take the CFA exam.
The commitment to earn this highly respected credential doesn't go in vain, as there are many job opportunities for the charter-holders.
The CFA Institute survey reveals several most common jobs held by CFA charter-holders.
Here is a clear picture of the CFA jobs one is most likely to get into in their career path.
Portfolio managers make the highest number of CFA charter-holders.
According to the CFA Institute, 25% of CFAs hold this position.
This position is research-intensive, as portfolio managers manage funds either for a single investment or a group of investments.
Portfolio managers make investment decisions on when to sell and buy assets.
They develop investment strategies, select the right investments, distribute investments towards the different asset management vehicles, and track the performance of the investments.
Since the market fluctuates throughout the day, they work with researchers and analysts to review different market trends and news to stay up to date and make informed investment decisions.
The portfolio manager position is the perfect job for CFA candidates who enjoy working with numbers.
CFAs interested in understanding the market can use their expertise to help investors and businesses make informed investment decisions as portfolio managers.
For businesses to grow, they have to take calculated risks.
And so, risk managers are tasked with helping companies identify and assess potential risks and device mitigation measures to eliminate or reduce the risk.
Risk managers help their company anticipate any future pitfalls, avert them, and minimize any chances of losing money.
Risk analysts make up 5% of CFA charter-holders.
Research analysts make up 15% of chartered financial analysts.
They gather, review, and analyze data on publicly traded companies.
The analysis is the basis for recommendations that businesses use to determine the securities to sell or buy.
Research analysts' evaluation influences decisions on the stock market to a great extent.
Chartered financial analysts can either be assigned to the sell-side, buy-side, or independent.
Moreover, research analysts use mathematical models to analyze past trends and develop future predictions, which helps companies prioritize their activities and goals to align with the future they aspire to.
Given the nature of their work, these investment professionals mostly work with the SEC.
Corporate Financial Analyst
The job description of a corporate financial analyst is almost the same as that of a research analyst.
The exception, however, is that corporate financial analysts go deeper beyond the numbers.
They research, collect, and analyze data to help companies make investment decisions.
Secondly, they analyze their company's expenses, sales, and profits and advise the executive on the strategies to cut costs and improve efficiency and production.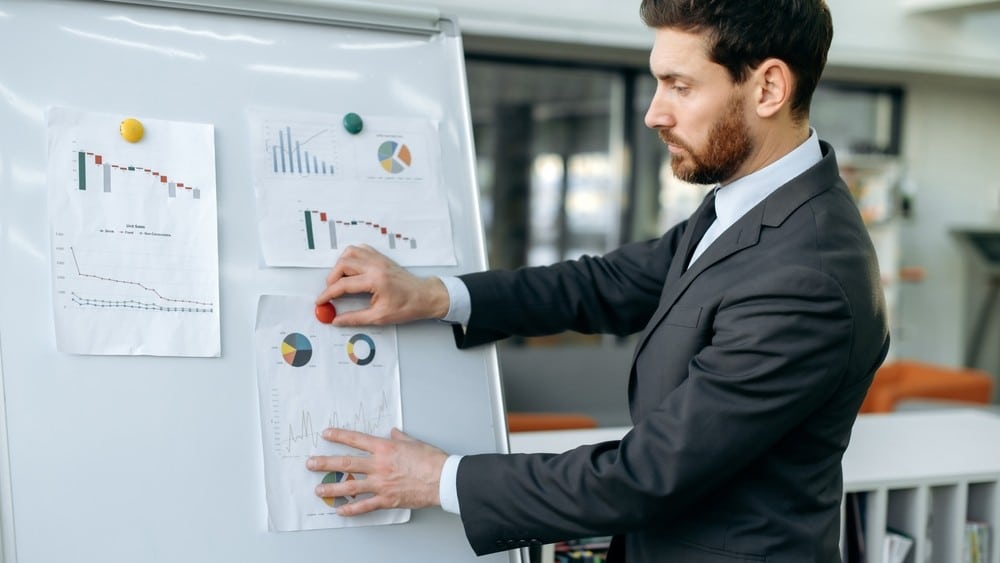 They also analyze past and present financial records to better guide the company on ways to increase the profit margin.
Since the roles of research analyst and corporate financial analyst overlap, some companies use the two job titles interchangeably.
Chief executive positions include chief financial officer (CFO), chief operating officer (COO), and chief executive officer (CEO).
These titles are the pinnacle of career achievement for finance professionals with the CFA designation.
Chief executives are at the helm of management and only make up 7% of CFA charter-holders.
They make big decisions that define the company's future.
The roles at the chief executive level vary depending on the position and the company structure.
CFA charter-holders that climb to these positions have years of work experience.
Relationship managers make up 5% of CFA charter-holders.
They are sometimes referred to as investment consultants or private bankers.
Relationship managers play a pivotal role in helping companies build and maintain relationships with partners, stakeholders, and investors.
These professionals also offer their clients investment management advice and wealth management services.
Though not many CFAs follow this route, CFA consultants make up 6% of charter-holders.
These finance professionals are in high demand, as they offer independent insights that help companies in decision-making.
They may also offer financial advice, economic analysis, or business evaluation.
Since they are independent, their analysis is unbiased and may pick on areas that the company previously overlooked.
Consultants work with a variety of clients, including investment firms, technology firms, and management accounting.
Lastly, we have charter-holders who hold the position of financial advisors.
CFA financial advisors guide clients in managing and investing their finances.
They may give financial advice, help clients develop short-term and long-term goals, develop a financial plan and guide them in achieving their plans.
Part of their job may also include tax advice, making investment decisions for clients, or simply helping them select the right insurance.
Financial analysts have job opportunities in different sectors.
Under the job titles we've just talked about, CFAs' job functions may vary depending on the sector they work in.
Having said that, let's now have a comprehensive overview of the sectors CFAs work in.
Corporate finance focuses on capital investment, banking, operations, and budgeting.
CFAs working in corporate finance are mainly concerned with the organization's finances.
They analyze a company's sources of funding, review the capital structure, and develop short-term and long-term goals to maximize shareholders' value.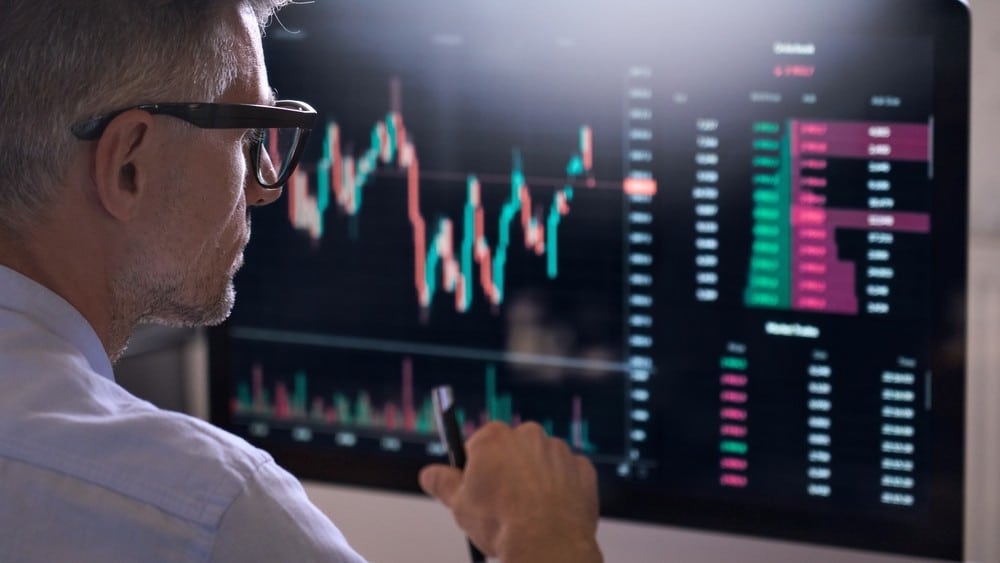 CFAs also use their expertise to analyze past trends and predict the future to guide companies on viable projects.
Additionally, professionals who've chosen the corporate finance career path provide viable input about mergers and acquisitions.
The financial planning sector majorly covers CFAs working in banks, investment firms, or insurance companies.
As these institutions help clients make informed choices regarding financial goals, CFAs play a pivotal role in guiding clients through debt management, savings, and investments.
Not only that, they also work with businesses, helping them develop financial plans and business strategies to increase profit margins.
Investment banking is yet another area where chartered financial analysts can work.
CFAs work in investment banking as investment officers or investment analysts as they advance their careers.
They could also be research analysts, risk managers, relationship managers, or chief executives.
Depending on their roles in investment banking, CFAs may aid in selling securities, managing mergers, and acquisitions, or reorganization.
They play a crucial role in helping corporations and governments create capital, plan finances and manage investments.
CFAs may work in portfolio management companies or investment management firms as portfolio managers.
As this sector focuses on building and maintaining portfolios, CFAs develop investment strategies and processes, construct and execute portfolios, and measure their performance.
CFA candidates can be junior portfolio managers at the entry level and then climb to management positions.
Since CFAs are investment analysts, they fit well into wealth management.
Wealth management involves providing financial services to high-net-worth and ultra-high-net-worth individuals.
It involves estate planning, wealth protection, succession planning, family governance, and tax planning.
As such, in wealth management, CFAs work with clients in structuring and planning their wealth to help grow, preserve, and protect it.
Alternative investments include non-traditional investments, including hedge funds, commodities and infrastructure, real estate, natural resources, venture capital, private equity, and derivatives.
CFA charter level I program equips candidates with knowledge of alternative investments.
In this sector, investment advisors can work in different capacities, including risk consultant, junior financial manager, equity research analyst, and associate analyst.
In alternative investment, CFAs do valuation, analyze potential risks, offer investment advice, manage portfolios and track investments.
Risk is virtually part of every business.
And so, CFAs may work in hedge funds, insurance companies, investment banks, or organizations.
In this sector, CFAs are tasked with managing the risk part of a business.
As we've discussed under the role of risk managers, CFAs analyze possible risks and develop models to minimize risk, which in return help companies make informed choices.
CFAs that work in the consulting industry have their own practice, where they are hired as independent contractors.
These professionals can work in any of the above sectors as their job is contract-based.
In a consulting capacity, a CFA can do equity research, investment analysis, credit analysis, financial planning, and portfolio management, just to mention a few.
When offering consulting services, CFAs must also lay down models that the hiring company can use even when the consultant is unavailable.
Financial analysts in risk management and corporate finance often end up in consultancy.
CFA candidates are employed by several employers, from the big four to full services financial institutions.
The big four among the top ten employers include PwC, Ernst & Young, and KPMG.
Financial institutions ranking as the top employers for CFAs are JP Morgan Chase, Merrill Lynch, HSBC, UBS, Citigroup, Barclays, and Morgan Stanley.
Chartered financial analysts mostly work full-time in different capacities.
These companies have job openings for entry-level CFAs and experienced financial analysts with years of work experience.
The CFA certification is increasingly becoming popular.
According to the CFA society, apart from investment professionals, consultants and senior managers are also taking the CFA exam, meaning the demand for CFA designation holders is rising.
There are many job opportunities in the industry.
From financial advisors to research analysts to chief-level executives, the routes one can take in their career path are diverse.
It all depends on one's interest.
Perhaps the best way to get started in this career is to create a job alert on sites such as Indeed and get notifications whenever CFA designation holders' jobs are advertised.
Moreover, networking and sites like LinkedIn can help you land just the right position and advance your career.