Hello there!
Welcome to Career employer and this informative guide on CFA requirements.
By the time you are done reading this article, you will understand what it means to finally become a Chartered Financial Analyst.
You will understand what requirements you will need to have and how becoming a CFA will benefit your career.
In this article, we will cover the following:
As a financial professional, you will always want to stand out and earn as many designations as possible.
This makes you relevant in your field and competitive as a financial advisor.
Here we go!
Introduction to CFA Requirements
The CFA designation is one of those achievements that will classify you as a top and competitive professional in the eyes of potential employers and clients.
Having this CFA title means that you are a financial professional who possesses in-depth training in important investment strategies and high-level money management skills.
To earn this title, you must show that you are an expert in portfolio management, financial research, investment consulting, risk management, and risk analysis.
With the CFA designation, you can become a chief investment officer at any public company or investment firm, you can also conduct credit analysis and carry out corporate accounting and auditing, especially for high-end companies or high-net-worth individuals.
The CFA institute awards this certification to qualified professionals who have met all the requirements.
The CFA certification is widely viewed as the pinnacle for professional development in investment management.
However, becoming a CFA is a process that can be quite grueling.
But since nothing good comes easy, it must be done because it is undoubtedly beneficial.
Understanding what it takes and all the requirements is the first step to your journey of becoming a CFA.
The Chartered Financial Analyst Requirements
For you to attain this designation, the CFA institute requires you to complete the four steps, which are:
Passing all CFA exam levels in succession
Earn qualified work experience before, during, and after the program
Have three professional reference letters and submit them
Make an application to join the CFA institute, ensure that you complete the professional conduct statement, and become an affiliate of a local chapter
The CFA Education Requirements
Fulfilling the education requirements is the most difficult part of the process.
First, you must attain a bachelor's degree or a degree from an equivalent academic degree program.
If you are still studying, you have to be in your final year or 11 months or less to graduation to enroll in a CFA program.
This is one of the crucial CFA exam requirements.
The Levels of The CFA Exam
The CFA program entails three exams that test the candidate's body of knowledge.
The CFA institute must confirm and require every candidate to attain this to become competent in the investment profession.
According to the CFA Institute, the Level I exam dates are in December and June.
The Levels II and III exams are available only once every year in June.
Candidates must pass every level before moving on to the next level.
The pass rates are approximately 50% most years.
Preparation for the exam requires time for a candidate to pass and become a CFA charter holder.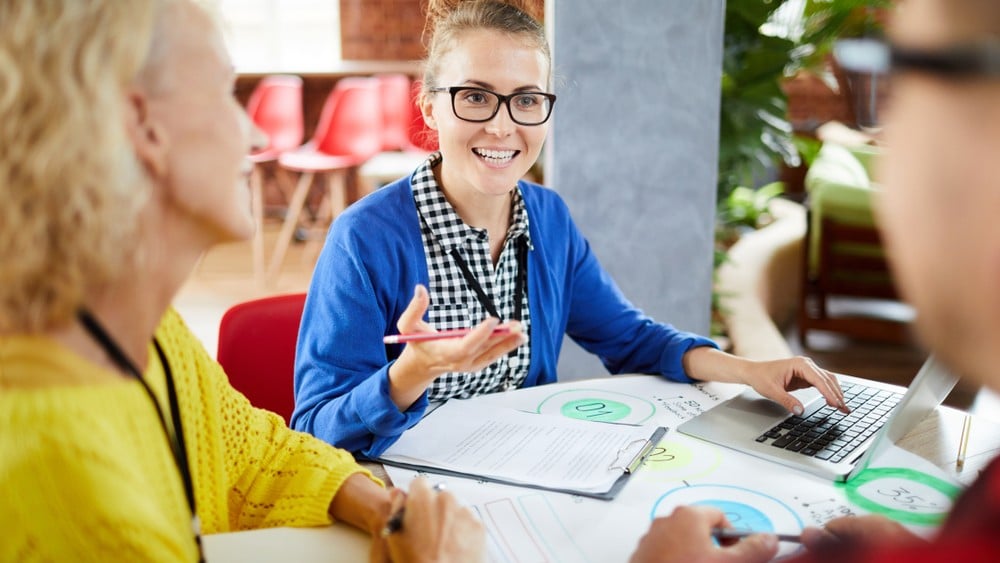 The CFA institute advises candidates to take at least 300 hours to prepare for each exam level.
The exams will test your knowledge of economics, money management scenarios, professional and personal ethical scenarios, and more money management topics.
Time investment is very important in this process.
The CFA Institute estimates that the average candidate usually spends an average of 318 hours in exam preparation for each level exam.
According to the institute, the CFA level 1 requirement dictates 285 hours of study; the CFA level 2 requirements dictate 325 hours of study, and the CFA level 3 requirements dictate 358 hours of study.
There are also costs that you have to incur when entering the chartered financial analyst (CFA) program.
You will need to fork out a good amount to make this happen for you.
The Work Experience Requirement
Before becoming a CFA, you must have accumulated acceptable professional work experience for 48months.
The great thing is that the CFA institute's definition of acceptable experience is wide and entails areas like economics, trading, and corporate finance.
For your work experience to be accepted by the institute, more than half the time should be involved in the direct investment decision-making process or production of a product that will positively impact the process.
Still, some candidates join the CFA program but are involved in fields unrelated to the ones considered acceptable experience.
In such cases, the candidates will not receive this professional designation because they lack professional experience, even if they pass the educational requirements.
Achieving The Post-Exam CFA Requirements For Work Experience
After achieving all the other CFA exam requirements and eventually passing the exam after taking it, there is a final step of completing the set CFA work experience requirements.
The CFA institute has certain rules about the experience that is considered relevant. Candidates must prove four years of work experience before earning the CFA charter.
The work experience must involve a direct investment decision-making process and work that adds value to the process.
The work experience should entail activities such as evaluating and applying financial, economic, and statistical data as a part of the whole investment decision-making process.
The work experience will also count if the candidate supervises the employees conducting the above activities.
Note that your work experience doesn't have to be continuous.
You can have 48months of work experience combined.
But ensure that the work is relevant.
Many candidates appreciate that the CFA institute will never have to note any employment gaps on their resumes.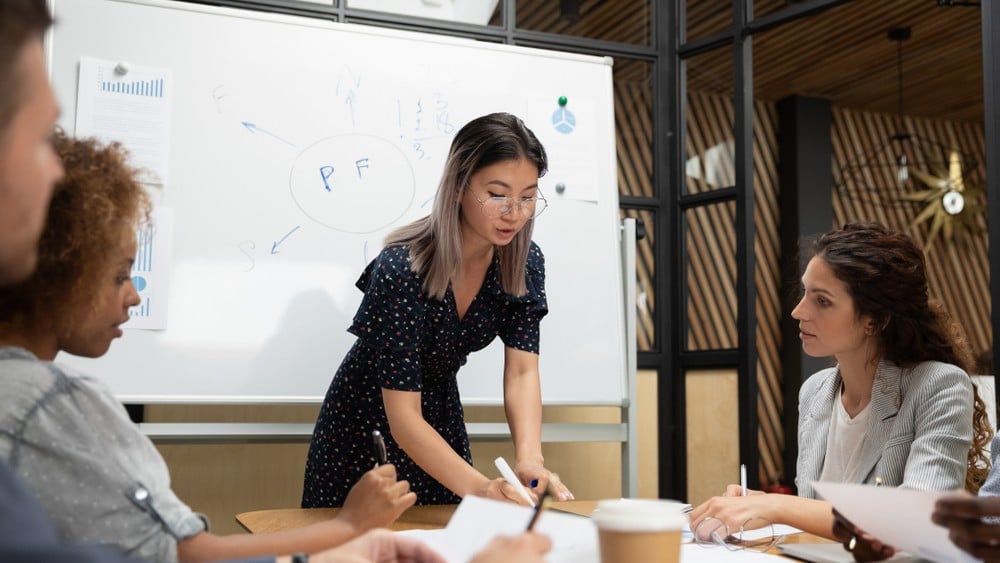 This is because the Institute will have to approve your work experience.
According to the CFA Institute, this is the list of job titles ranked as relevant, note that most of these jobs are investment-related positions.
Compliance analyst
Investment Banking Analyst
Auditor
Actuary
Accountant
Client service representative
Corporate chief financial officer
Derivatives analyst
Corporate finance analyst
Financial advisor
Investment strategist/consultant
Portfolio manager
Mutual funds sales, just to mention a few
Remember that the CFA institute defines investments as:
Publicly traded and privately placed stocks, mortgages, bonds, and their derivatives
Mutual funds and commodity-based derivatives
Investment assets like real estate and commodities, when held as part of a diversified, securities-related investment portfolio
Other Relevant CFA Work Experience
In case you don't work under any of the above job titles, your work experience could still be relevant if you satisfied one of the specifications:
It is a supervisory role of someone who is part of the investment decision-making process
If it is a teaching position that addresses the related subjects
Remember that only full-time positions count towards fulfilling this work experience requirement.
The part-time positions and internships never count.
Also, suppose you happen to be working in a non-professional capacity, such as managing your own family's investment portfolio.
In that case, that doesn't count because it does not satisfy the CFA requirement.
The Work Experience Description Sample
The CFA Institute also requires candidates to include certain details about their jobs and responsibilities during their membership application.
To prove that your work experience is valid, the Institute requires you to describe your duties for each position.
The Institute offers insight into what to include in a good description to make the description easy.
Every description must highlight how your job responsibilities relate to the investment decision-making for individuals and institutions you worked with.
CFA institute Application
Finally, you must join the CFA Institute before you receive your charter.
First, you must meet the code of ethics and standards of professional conduct to become a member.
You will then have to submit an application to the CFA Institute, and when you do, you will be required to provide professional references and describe previous job responsibilities that indicate your qualified work experience.
Before you begin your application, find all the materials required for submission and prepare them so you can submit them and have your application approved.
Things To Note About CFA Certification Process
Before you begin working towards meeting the CFA requirements, it is important that you understand the few drawbacks associated with the process.
They are as follows:
Becoming a CFA requires a lot of time investment and a minimum of 250 hours annually for three years.
You may need to make various sacrifices to fulfill the requirements and attain the certification.
You will have zero social life, and you might not enjoy your hobbies.
Even after dedicating all that time, it is not guaranteed that you will earn that charter.
You might miss out on some key requirements.
Enrollment and Registration Costs
This is a factor that you should consider.
Remember that as a level I candidate, you will have to pay a one-time enrollment fee along with an exam registration fee.
Level II and III candidates will also have to pay a registration fee too.
You will also have to incur the cost of exam prep study materials and study program packages.
Expect to part with a couple of thousand dollars every time you take the exams.
The CFA Is No Remedy For An Ailing Career
The CFA will not save your career if you are having problems advancing.
Enrolling in the CFA program will not jumpstart your career if it is stalling.
You might be a great financial professional, but your career is stalling not because you are bad at your job but because of other issues like poor soft skills like work ethic and perhaps political suaveness.
You can improve your career, but a CFA program will not be the solution if you face other issues.
Address the issues first.
There is no doubt that as a CFA, you are a well-trained financial professional with one of the top distinctions in the investment management industry.
With the education requirements and the exams, there is no doubt that you will gain knowledge in deep investment analysis.
This is the knowledge that surpasses the typical financial advisor.
You don't want to be a typical financial advisor because there are too many in the industry, and you want to stand out and get high-net-worth clients or work for top firms.
Well, this can only be achieved if you meet the CFA requirements stated above and finally become a CFA professional.